Sacred Relationship teasers for May 2021: Mishti returns to India and marries Nannu
In Sacred Relationship teasers for May 2021, Mishti relocates to London after her embarrassing pre-wedding. Everyone is surprised and impressed by the new her when she returns to India. Does Mishti know that Abir broke off their engagement to protect her from Meenakshi? Will Meenakshi have the guts to face the transformed Mishti?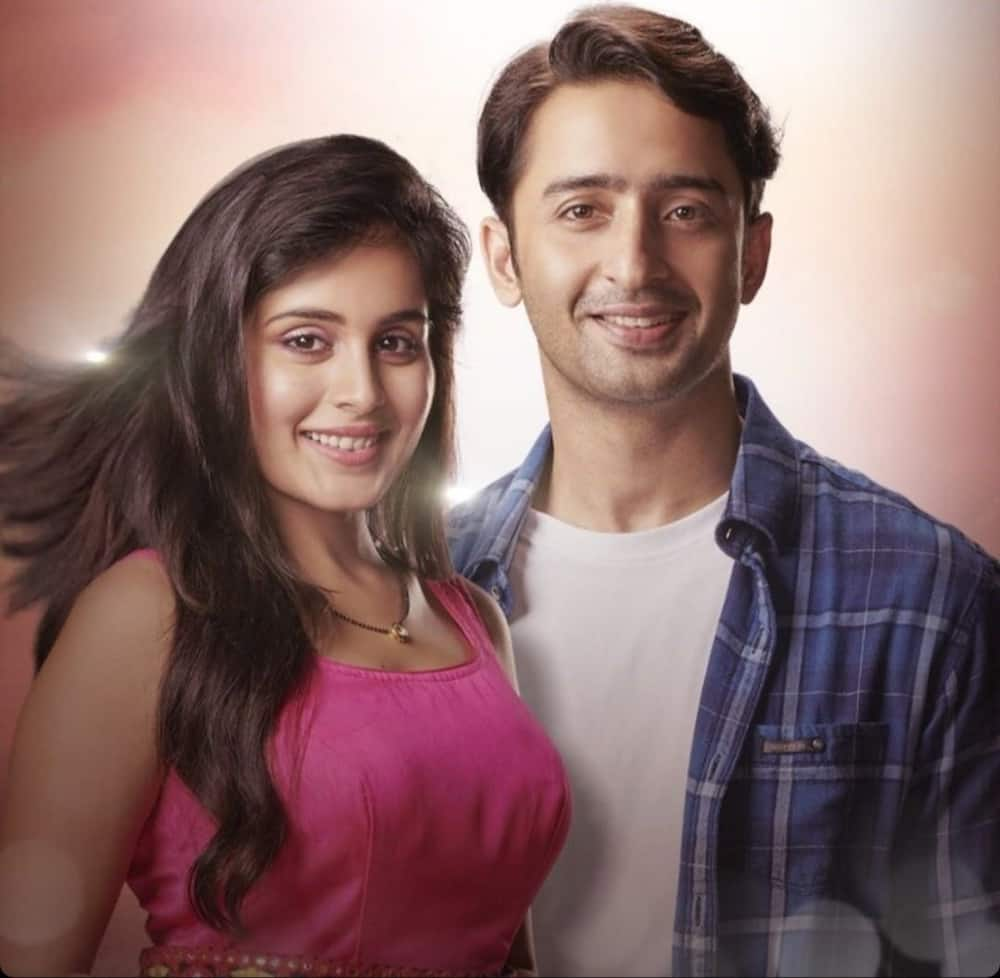 Abir has a challenging task in front of him. Convincing Mishti into believing why he hurt her will not be easy. Moreover, he has a new rival to conquer. Nannu, the man Mishti returned with from London, wants to marry her. Will he stop Nannu from marrying Mishti and taking her back to London?
May 2021 Sacred Relationship teasers
Star Life has slight program changes. Sacred Relationships will start airing at 21h00 and 21h30 from Mondays to Sundays instead of 19h00 and 19h30. Star Life is available on DStv's Channel 167, Openview's Channel 110, and GOtv's Channel 23.
Saturday – 1st May 2021
Episode 170
Kunal's reaction about Abir's marriage worries Mehul, and learning the truth about Mehul plunges Mishti into confusion.
Episode 171
Mishti tries to contact Abir in vain because he and Kunal are busy with their dance performance. Mehul sends Mishti startling text messages about Abir.
Sunday – 2nd May 2021
Episode 172
Mehul holds Mishti hostage in a hut and threatens her when he learns that she wants to tell the entire family his secrets. He later blackmails Abir into signing vital legal documents.
Monday – 3rd May 2021
Episode 173
Mishti makes a deal with Meenakshi to expose Mehul after setting herself free from the hut. Nidhi requests Kunal to perform a ritual during the upcoming Gordhana ceremony for Mishti and Abir.
Episode 174
Kuhu and Mishti stop Mehul from leaving to give Meenakshi enough time to bring him down. The family celebrates Abir and Mishti's Gordhana ceremony later.
Tuesday – 4th May 2021
Episode 175
Mehul threatens to murder Meenakshi because she does not want to give him her property. Mehul makes a fool out of Abir, and Kunal receives dreadful information from a creepy phone call.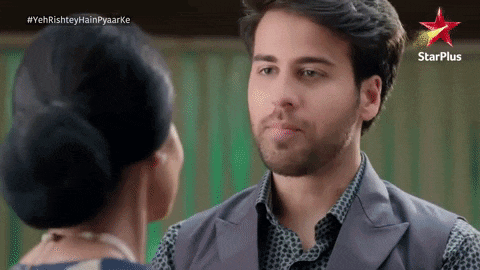 Episode 176
Abir plans to make Mehul confess his atrocities, and the cops arrive at the mansion to arrest him. Mehul senses danger and makes an unexpected move that saves him from going to jail.
Wednesday – 5th May 2021
Episode 177
Kunal and Abir's unbreakable bond delights Parul and Meenakshi. While Jasmeet holds Mishti in high esteem, Meenakshi is disappointed in Abir for choosing to marry Mishti.
Episode 178
Meenakshi deceives Abir and makes demands that are challenging for him to fulfil. She is getting back at him for telling Mishti shocking secrets about her.
Thursday – 6th May 2021
Episode 179
Meenakshi creates a fracas between Abir and the woman he loves, hoping he will change his mind about marrying her. Abir is taken aback when he discovers Kunal's birth mother is Parul.
Episode 180
Meenakshi gives Abir unpleasant conditions that put him at a crossroad. Kuhu pleads with Kunal to put in more effort towards saving their marriage.
Friday – 7th May 2021
Episode 181
Abir's heart is heavy throughout the pre-wedding rituals. However, no one notices his sadness until he bursts out in anger. His strange behaviour shocks everyone attending the event, including his bride, Mishti.
Episode 182
Kunal confronts Abir to talk about Mishti. Later, Abir's words about his marriage cut through Mishti's heart like a sharp knife.
Saturday – 8th May 2021
Episode 183
Mishti's family comforts her as she cries over her broken relationship with Abir. He informs Meenakshi he no longer wants to marry Mishti, and Vishambar sends Mishti abroad to cool off her head.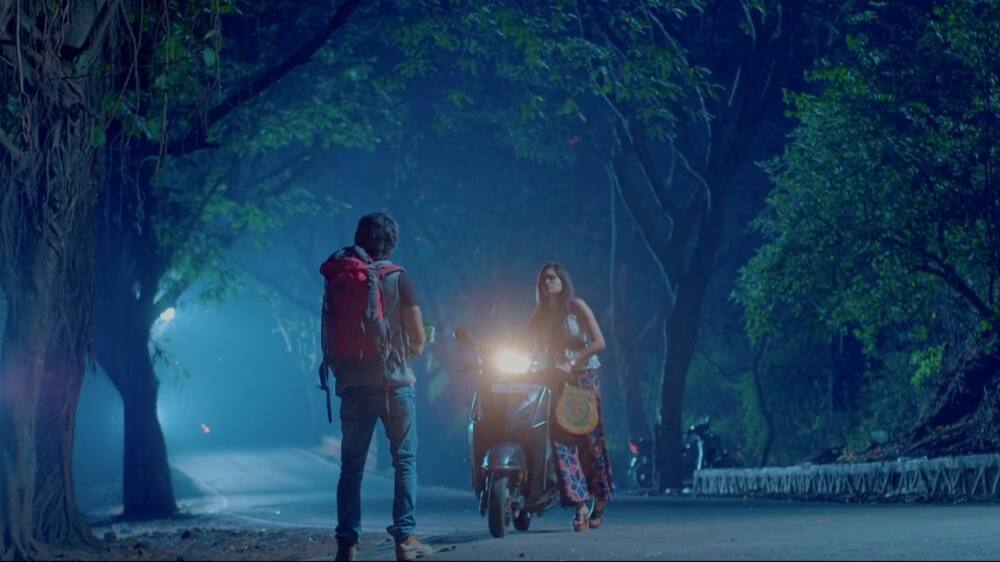 Episode 184
The Rajvaanshs' eagerly wait for Neha's arrival at Abir's wedding. During the sangeet preparations, Neha takes Abir to a private place and confesses some secrets.
Sunday – 9th May 2021
Episode 185
Kunal stops Kuhu from making a big mistake. Everyone applauds Abir and his family's presentation. He coincidentally boards the same bus Mishti is riding on later, unaware that Mishti is back in India.
Episode 186
Abir visits the same cafe Mishti is meeting Anaya. Her new looks and poise stun everyone at the restaurant.
Monday – 10th May 2021
Episode 187
Abir and his friends video call Kunal to inquire about the Maheshwari's event. Kunal argues with Kuhu and storms out of the party.
Episode 188
Abir writes in his diary that he misses Mishti and goes out to meet Nannu later. Elsewhere, Kunal receives a breathtaking surprise.
Tuesday – 11th May 2021
Episode 189
Abir's heart shatters when he spots Nannu and Mishti enjoying each other's company. He later discovers some shocking truth about them while trying to rescue Mishti from drowning.
Episode 190
Kunal and Abir eavesdrop on Nannu and Mishti's conversation while Varsha spies on Jasmeet. Kunal loses his temper and insults Mishti during a business meeting.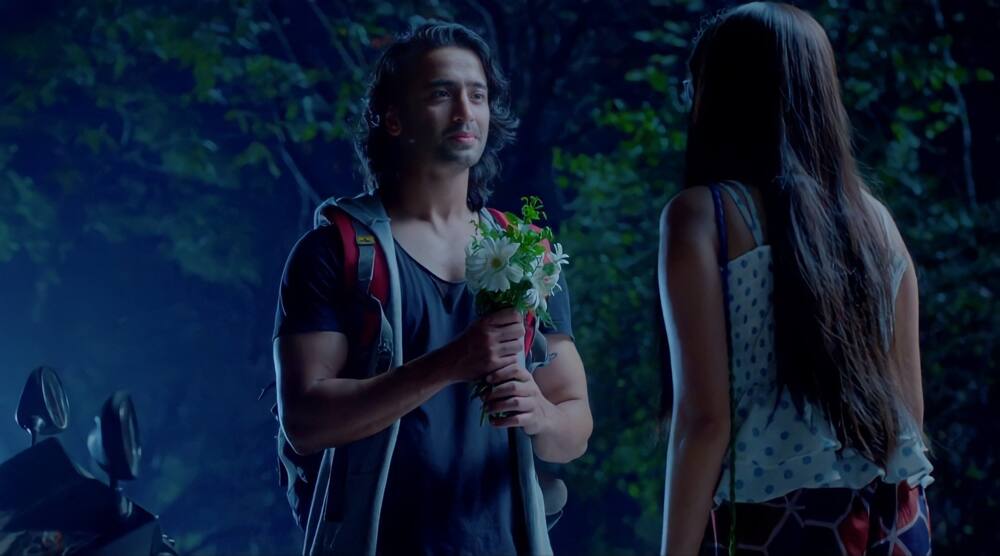 Wednesday – 12th May 2021
Episode 191
Mishti recalls she made a secret deal with Nannu while they were in London. She requests something from Abir, which leaves him shocked, and Kuhu is done tolerating Kunal's mistreatment towards her.
Episode 192
Abir discovers starling information on Meenakshi's laptop and destroys the device to prevent her from learning the truth. Nannu distracts Kunal to enable Abir and Mishti to spend time together.
Thursday – 13th May 2021
Episode 193
Abir gets upset and jealous upon seeing Nannu flirting with Mishti. Nannu prepares a surprise for Mishti on her birthday. Meanwhile, shocking things happen during Abir and Kunal's offsite trip.
Episode 194
Meenakshi arrives at Mishti's birthday party to look for Abir and finds him intoxicated with liquor. Abir drank excess alcohol because he could not stand watching Nannu and Mishti dance together.
Friday – 14th May 2021
Episode 195
Abir confesses his love for Mishti to Kunal and Meenakshi while he is still in a drunken state. Meenakshi requests Nannu not to take the drunk man's words seriously, and Mishti goes missing later.
Episode 196
Kuhu faints at the party, and Kunal feels guilty when Nannu inquires about her. Meanwhile, Abir and Mishti's lives are in danger. They are stuck in a deep hole in the middle of a burning forest.
Saturday – 15th May 2021
Episode 197
Abir confesses his feelings to Mishti while they are still in the pit, and she hurts herself while trying to save him.
Episode 198
Abir worries about Mishti's health when he learns that she is having breathing challenges. Kuhu leaves the hospital in tears while Meenakshi comforts Kunal.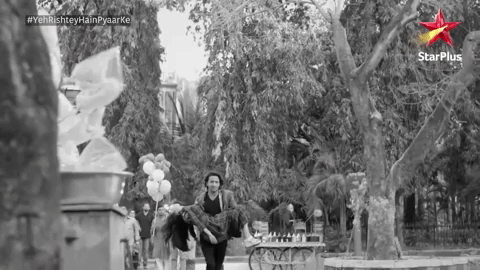 Sunday – 16th May 2021
Episode 199
Kunal's apologies interrupt Abir when he is about to reveal who he loves to the entire family. Elsewhere, Meenakshi discovers some disturbing facts.
Episode 200
Mishti hides information on her getting into an accident from the family, and the Maheshwari family plans another birthday party for her. Meenakshi assigns Kunal a secret task.
Monday – 17th May 2021
Episode 201
Mishti continues to hide the truth when Vishambar questions her about the accident. Abir plans to give her a romantic surprise later.
Episode 202
Kunal worries when Kuhu informs her that Nishant is experiencing seizures. Mishti's actions leave Kunal speechless while Abir and Parul make a firm decision.
Tuesday – 18th May 2021
Episode 203
Kunal comforts Abir to talk about his birth mother, and Mishti acknowledges she made a mistake. Kunal's life is on the line after getting into an accident.
Episode 204
Kunal is in denial after discovering who his birth mother is, and Mishti gets emotional when she finds her missing locket. Abir understands how she feels.
Wednesday – 19th May 2021
Episode 205
Abir and Mishti's fight shocks the Maheshwaris, and Meenakshi plans to get back at Kunal and Kuhu after overhearing their conversation.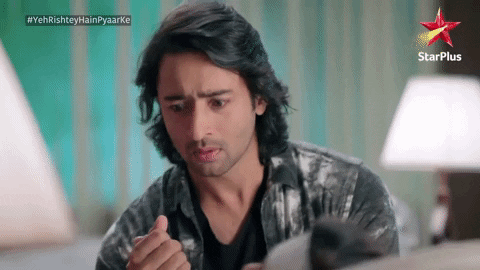 Episode 206
Meenakshi receives a blood-curdling dream, and Nannu swears never to help the devastated Mishti. Meenakshi asks Vishambar for an unusual favour.
Thursday – 20th May 2021
Episode 207
Kunal and Kuhu share an emotional bonding time. Vishambar tells Nannu the truth while the Raajvanshs are singing to Kunal to make him feel better.
Episode 208
Meenakshi's proposal stuns the Maheshwaris, and Vishambar wants Nannu to marry Mishti as soon as possible. The bride-to-be overhears a disturbing conversation.
Friday – 21st May 2021
Episode 209
Meenakshi warns Mishti, and Nannu asks Rajshri tough questions. Mishti breaks Abir's heart.
Episode 210
Abir apologises to Mishti and reveals he still loves her. Vishambar organises a Tilak between her and Nannu, and Mishti writes a letter to Abir.
Saturday – 22nd May 2021
Episode 211
Abir reads Mishti's letter, and she anxiously waits for his reply. However, Meenakshi creates a fight between them.
Episode 212
Abir tears Mishti's letter and insults her. She makes a promise to herself after receiving jewellery gifts from Nannu's mother.
Sunday – 23rd May 2021
Episode 213
Abir arrives at the Maheshwari family mansion with Kuhu. He learns about Mishti and Nannu's engagement from them, and the outraged Mishti throws him out of the house.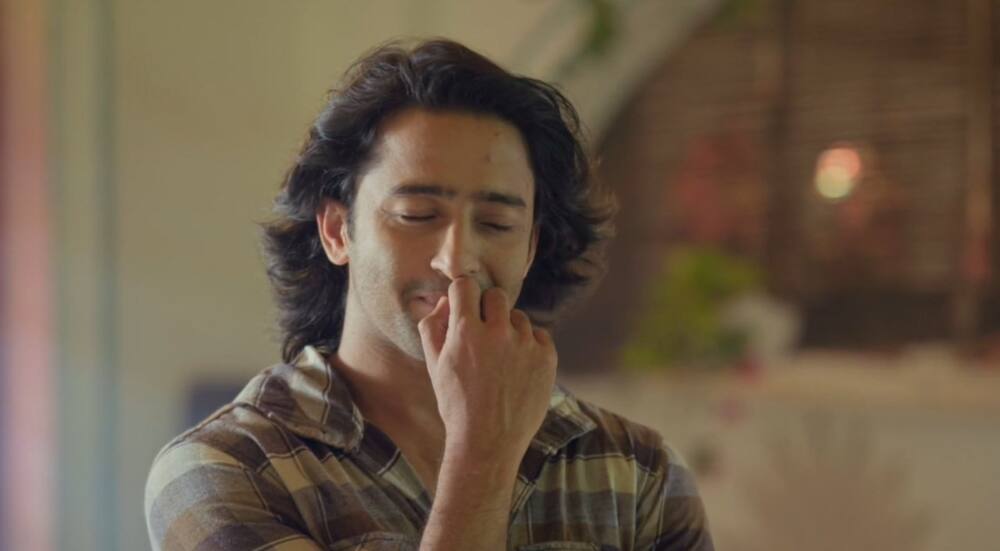 Episode 214
Kuhu confronts Abir for scolding Mishti because she met Parul. Abir discovers shocking facts about the party.
Monday – 24th May 2021
Episode 215
Kunal learns the truth while Mishti and Nannu take a compatibility test in front of their loved ones. The furious Abir announces shameful things about Kunal.
Episode 216
Someone slaps Kunal, and he realises his mistake later when Parul explains the truth to him. Kunal sides with Abir after receiving a chilling phone call.
Tuesday – 25th May 2021
Episode 217
The Maheshwaris are shocked when Abir attends Mishti and Nannu's ring ceremony. He later recalls his engagement with her.
Episode 218
Mishti respectfully requests Abir to leave her house. He confides in Kuhu that he will win back Mishti's heart later, and Yashpal bars everyone from helping Meenakshi.
Wednesday – 26th May 2021
Episode 219
Kuhu tries to help Mishti meet Abir late at night. Nannu notices that his bride is not in her room, and the police arrive to arrest Parul.
Episode 220
Meenakshi gives Abir an ultimatum after the cops detain Parul. Kuhu overhears Kunal pursuing Meenakshi to change her mind.
Thursday – 27th May 2021
Episode 221
Abir attends the Maheshawris' party disguised as someone else and confronts Mishti. Meanwhile, Meenakhsi's selfish intentions disgust Parul.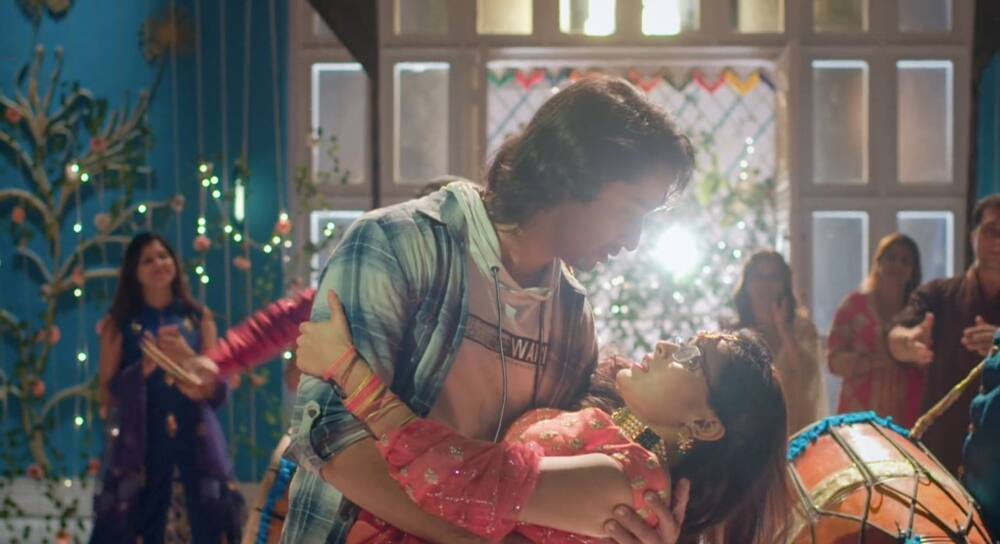 Episode 222
Abir tricks Parul while Meenakshi makes a spine-chilling announcement. Vishambar rebukes Mishti for meeting Abir in secret.
Friday – 28th May 2021
Episode 223
Meenakshi gives Nannu some shocking information. Abir ruins Mishti's Mehendi ceremony and saves her life later.
Episode 224
Abir and Nannu fight over Mishti, and people force her to choose one of them. Her decision takes them by surprise.
Saturday – 29th May 2021
Episode 225
Mishti and Abir bump into one another at the temple, and he makes a final decision about her afterwards. Meanwhile, Nannu decides to solve his issues with her privately.
Episode 226
Tension grows at the Mahesharis as they continue with their celebrations and Meenakshi offers Nannu her support. Abir tells the truth and attempts to win Mishti's love for the last time.
Sunday – 30th May 2021
Episode 227
Abir vows to stop the woman he loves from marrying Nannu, and Meenakshi meets Nannu secretly. Abirs shocks the Maheshwaris when he shows up at Mishti's Mehendi ceremony.
Episode 228
Nannu takes Meenakshi's advice regarding how to separate Mishti and Abir for good. Mishti sends Abir an unbelievable response when she asks her to elope with him.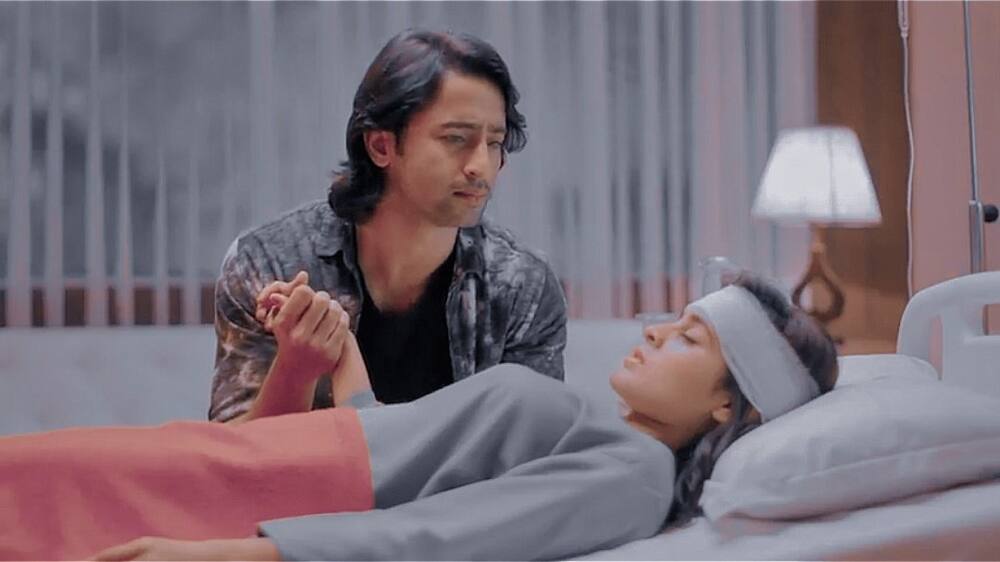 Monday – 31st May 2021
Episode 229
Abir and Nannu fight at the hospital because he tries to expose Nannu's dark past. Abir gets into an accident while rushing to meet Mishti.
Episode 230
Nannu decides to move back to London with Mishti. While Meenakshi interrogates Nannu about Abri's whereabouts, Mishti makes a shocking request to Rajshri.
Mishti
Vishambar sent her to live abroad after Abir refused to marry her. She divorces Nannu and supports his decision to marry Mishti. Moreover, Vishambar scolds the bride-to-be for sneaking out of the house to meet Abir at night when wedding plans are in progress. Nannu notices she is not in her room on the night she snuck out. Luckily, he does not look for her. The police interrupt him when they arrive to arrest Perul.
Abir
Meenakshi and Nannu team up to separate him from Mishti for good. However, fate keeps pulling Abir and Mishti closer. They coincidentally board the same bus and visit the same café on the first day Mishti returns to India. Later, they save each other when they get trapped in a pit inside a burning forest.
Did you love what Sacred Relationship teasers for May 2021 had in store for you? You will love the show more when you witness how Abir outsmarts everyone who is against him, reuniting with the love of his life.
READ ALSO: King of Hearts Teasers for May 2021: Roshni is kidnapped
Briefly.co.za has captivating updates about Zee World's King of Hearts series. In the King of Hearts teasers for May 2021, Roshni is back from vacation with her mother. She envies Babloo and Pratima's simple lifestyle and happy marriage.
Dura Devi hurts Roshni by assuming Siddharth and Pratima are a couple. Dura feels ashamed when she learns later that Pratima is Babloo's wife. DD is mistreating Pratima at work. Will Pratima resign over false theft allegations?
Source: Briefly.co.za