Pearl Shongwe age, partner, parents, Metro FM, stunning pics, car and Instagram
Pearl Shongwe is a top television and radio host based in South Africa. Aside from this, she packs many other talents and abilities under her belt. Her story is truly inspirational, and we have the top scoop right here for you from her career, romantic interest, and most amazing photographs. Keep scrolling for more interesting facts about this amazing woman.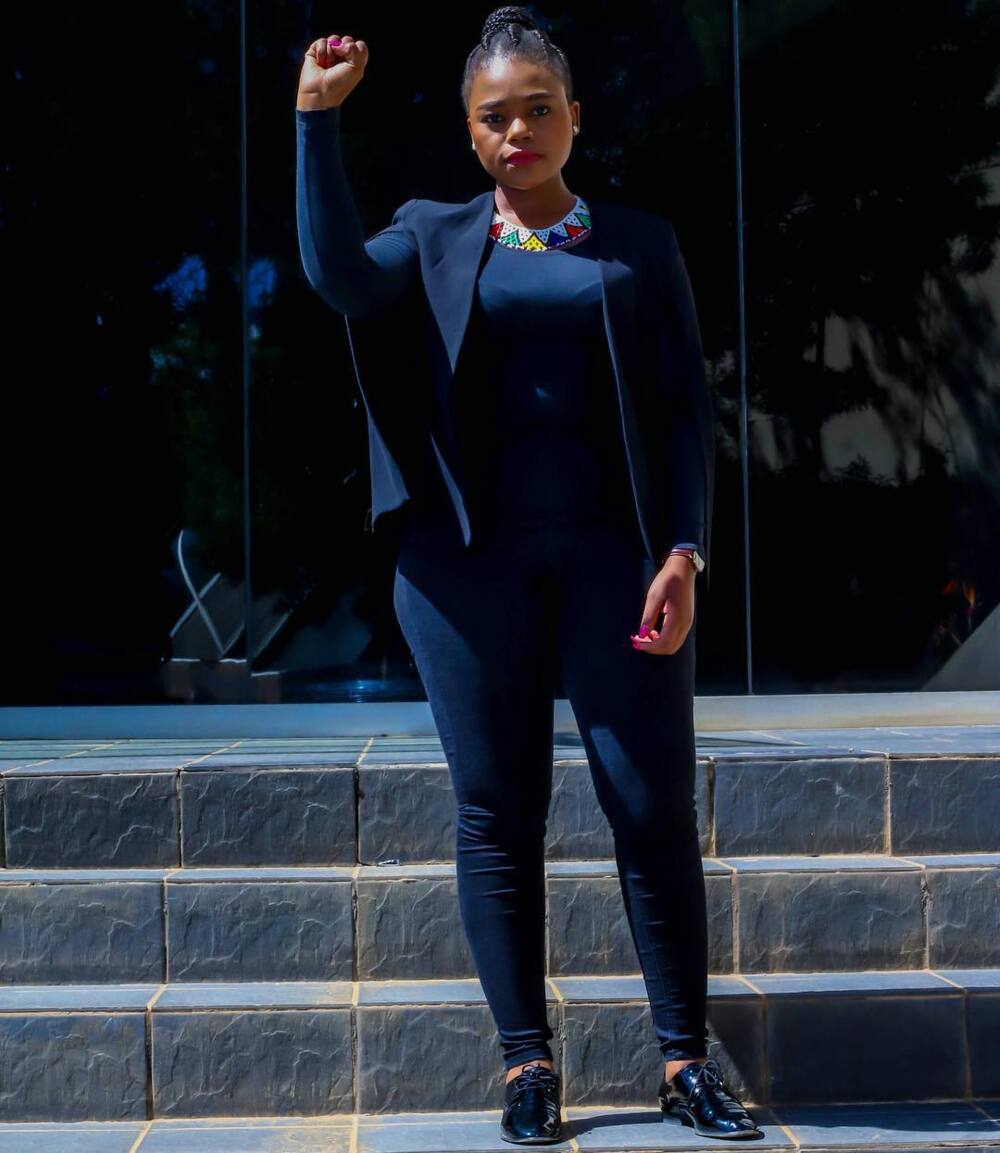 One can't discuss the media landscape of South Africa without the immovable force that is Pearl Shongwe being mentioned. Among her titles there are television presenter, voice artist, newsreader, scriptwriter, and facilitator on some of South Africa's top television stations and Radio broadcasters such as SABC and Metro FM.
Pearl Shongwe profile
Name: Pearl Shongwe
Pearl Shongwe date of birth: 3rd January 1987
Pearl Shongwe age: 32 years old
Profession: TV presenter, radio presenter, newsreader, voice-over artist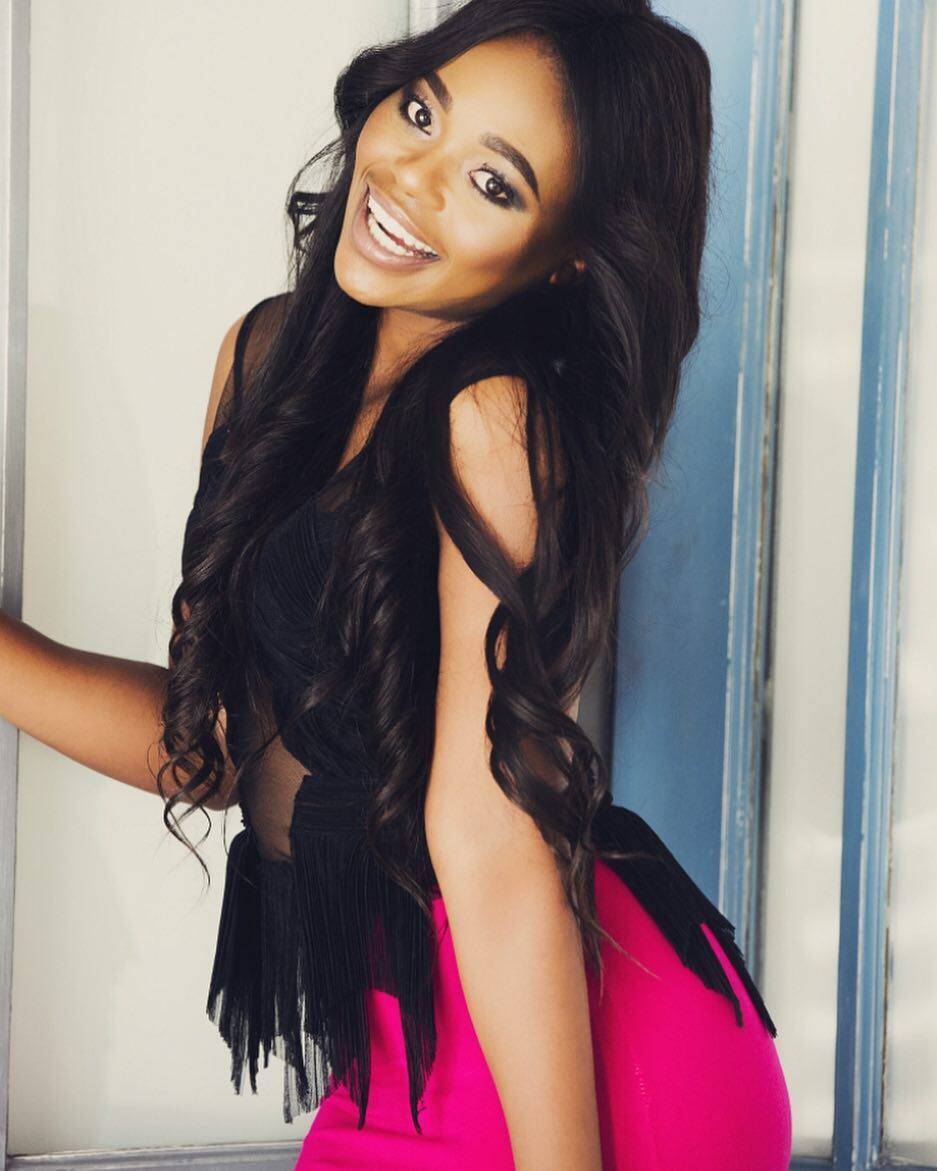 READ ALSO: Sal Masekela age, wife, siblings, surfing, NBA, X games, education, TV shows, MTV, podcast, and Instagram
Pearl Shongwe early life
Pearl was born on 3rd January 1987, in Soweto, South Africa. In case you were wondering exactly 'how old is Pearl Shongwe?'. Well, she is currently 32 years of age, soon to be 33 at the time of writing.
Despite being among the creme de la creme of South Africa's broadcasting scene, the host does not open up about her upbringing, her early life, and her parents. Little is also known about Pearl Shongwe education. However, when the story breaks, we guarantee you that the Briefly team will be on it like butter on the pastry to deliver the full story to you.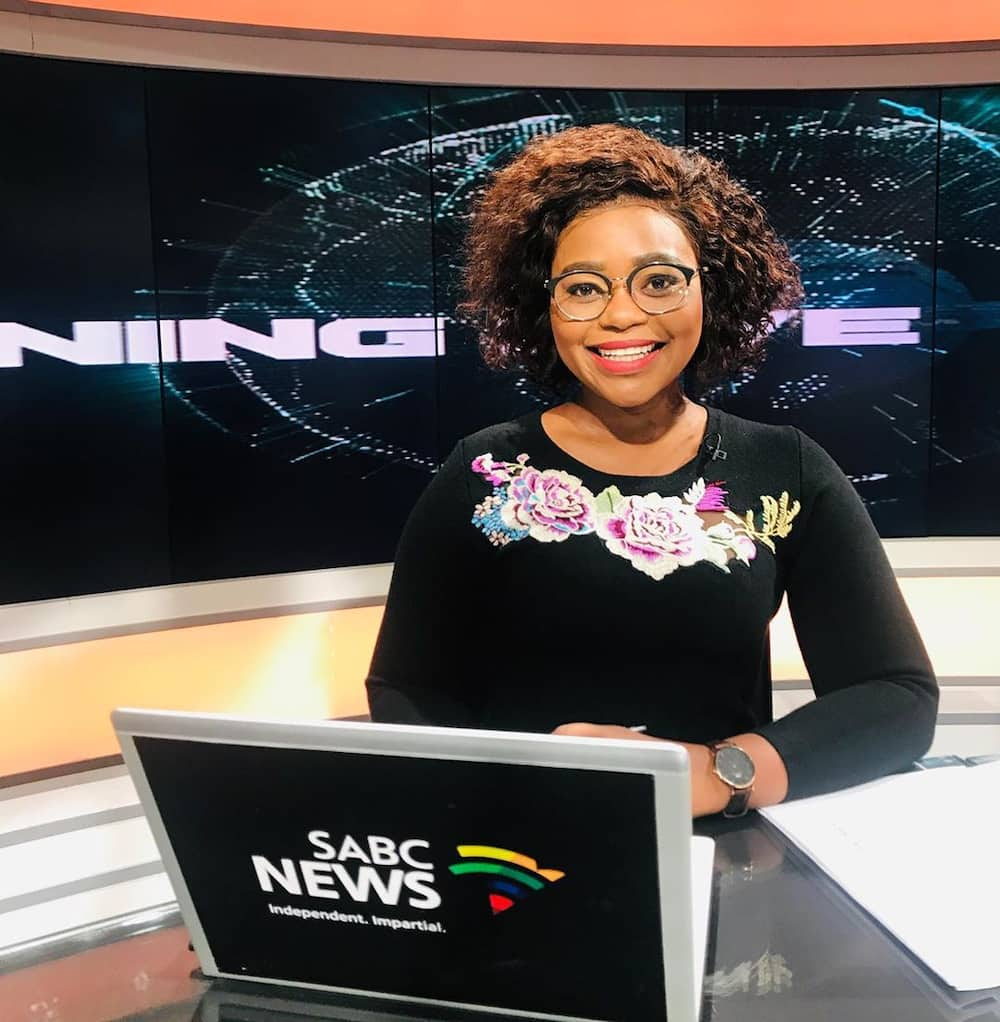 Pearl Shongwe career
Her journey to broadcasting and television success is one filled with immense passion and determination, one that can inspire so many youths out there. As it is known, Pearl was born and raised in Soweto, and it is safe to say that not everything may have been smooth sailing on calm seas for her and her family.
This did not deter her from pursuing her dreams built in the broadcasting world of the rainbow nation. At the mere age of twelve, she had already started auditioning for television commercials to star in. She also happens to be the Miss Soweto 2011 finalist. Such courage.
READ ALSO: Thabo Mbeki age, children, wife, foundation, books, quotes, education, house and contact details
Pearl Shongwe and Mo Flava
The top presenter started her career officially in 2010 when she found herself seated behind an anchoring mic on a South African commercial youth radio station dubbed YFM. Here, she worked as an entertainment news reporter where she shared her working space with top DJ, Mo Flava.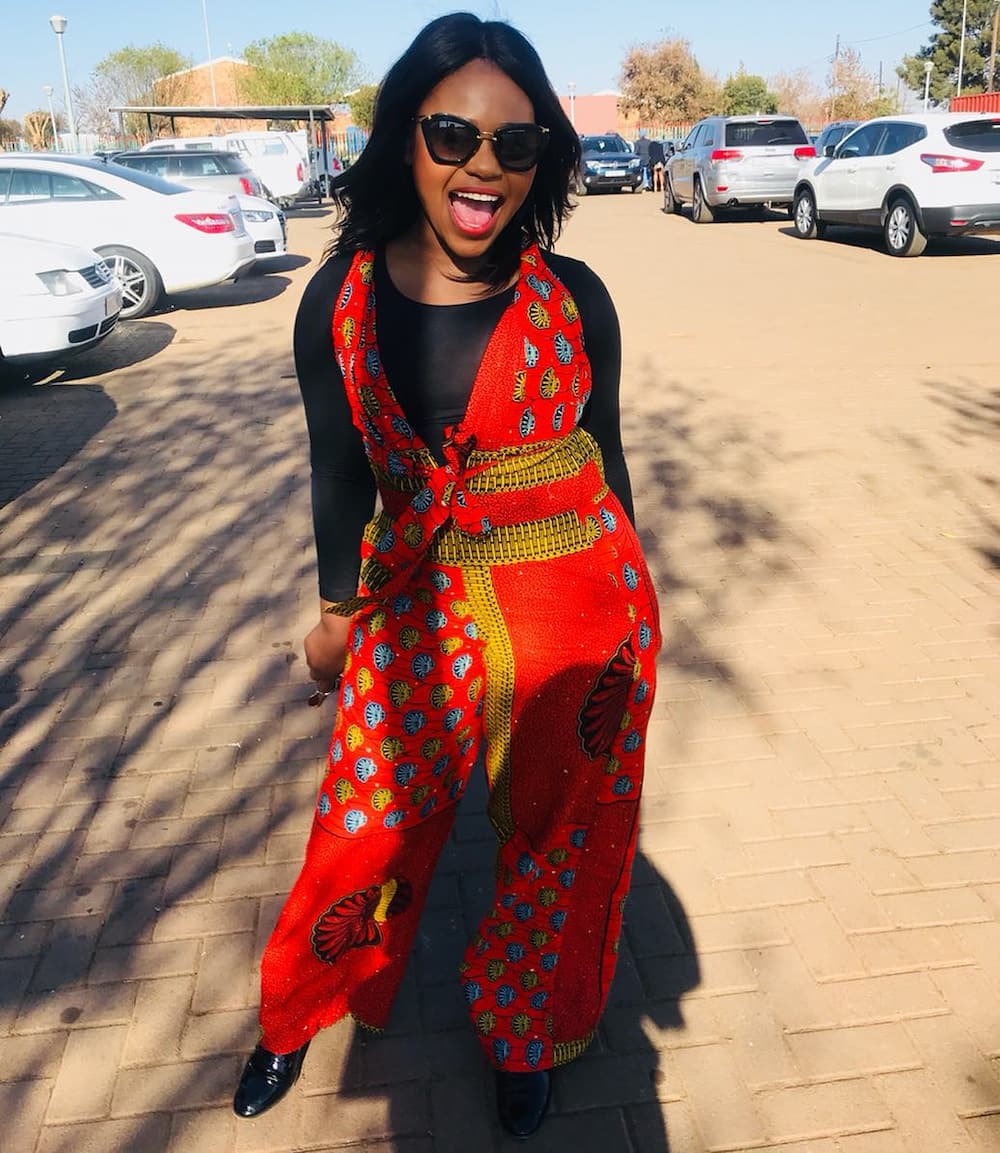 Silverstar Casino
After leaving YFM, Pearl went forth to land a job at Silverstar Casino as an MC. Here, she honed and sharpened her abilities to connect with a crowd and move an audience; skills that would prove very vital in her career path.
All roads lead to SABC
In 2011, she found herself at SABC, where she debuted as a sports news anchor. Such a befitting role for a lady with love for sports. That is a quality most did not know about the talented anchor, but now you know.
At SABC, she has tried her hand on various platforms under the broadcasting corporations umbrella, and she excelled at all she did. She anchors the news on SABC's 24-hour news channel as well as SABC's radio broadcasting station, Metro FM, as a newsreader.
Also, she co-hosts Morning Live with Simphiwe Ncongwane over the weekends. This is no small fete as it is SABC's most prolonged running as of now.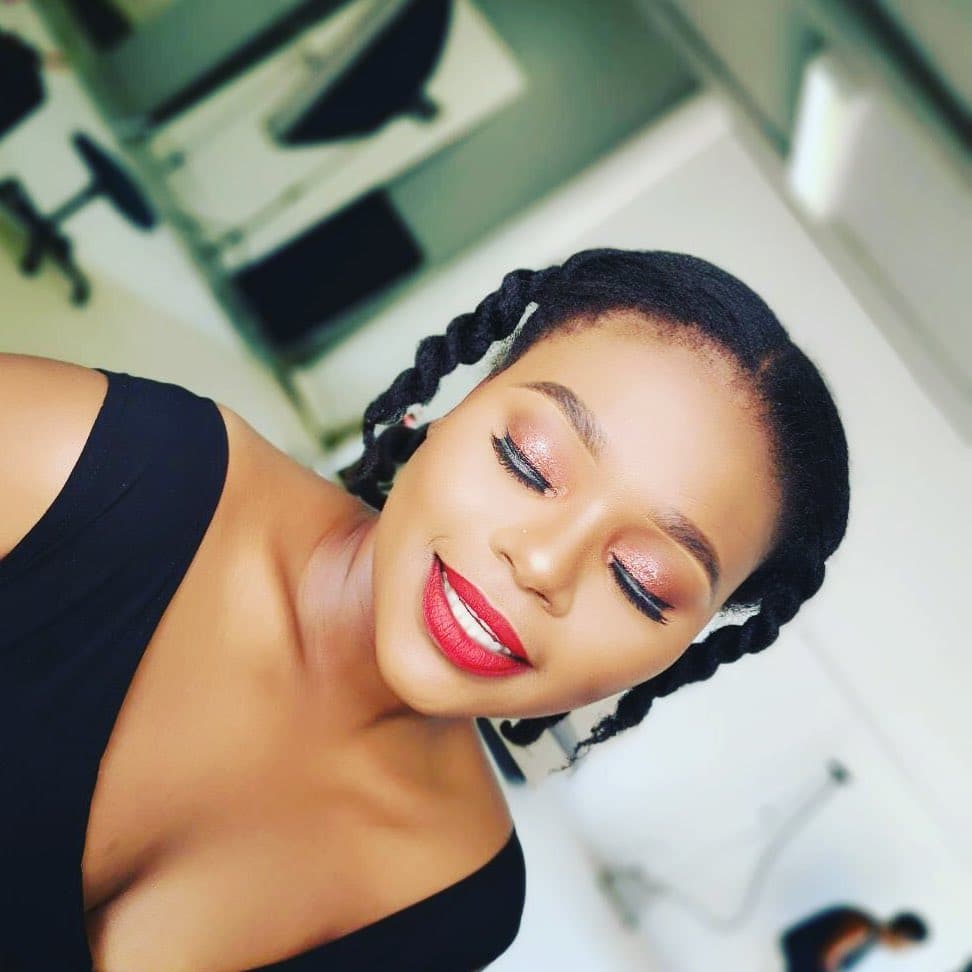 One Day Leader
Ms. Shongwe is currently the host of the television show One Day Later, which airs on SABC 1. The show is education and mentorship based as it focuses on molding young minds into competent leaders. The participants are allowed to address the most prevalent issues affecting the nation. They also have the rare opportunity to receive mentorship from iconic individuals such as Tebogo Ditshego.
READ ALSO: Precious Kofi age, husband, divorce, parents, blog, TV shows and Instagram
Is Pearl Shongwe married?
Well, numerous South Africans have been racking their brains about the marital status of the lovely Pearl. So far, the Pearl Shongwe wedding has not taken place yet. She is good at keeping her personal life very private, as it is unknown whether she is in a relationship or not. Rest assured that the Briefly team will fully cover the story when Pearl Shongwe husband will be revealed.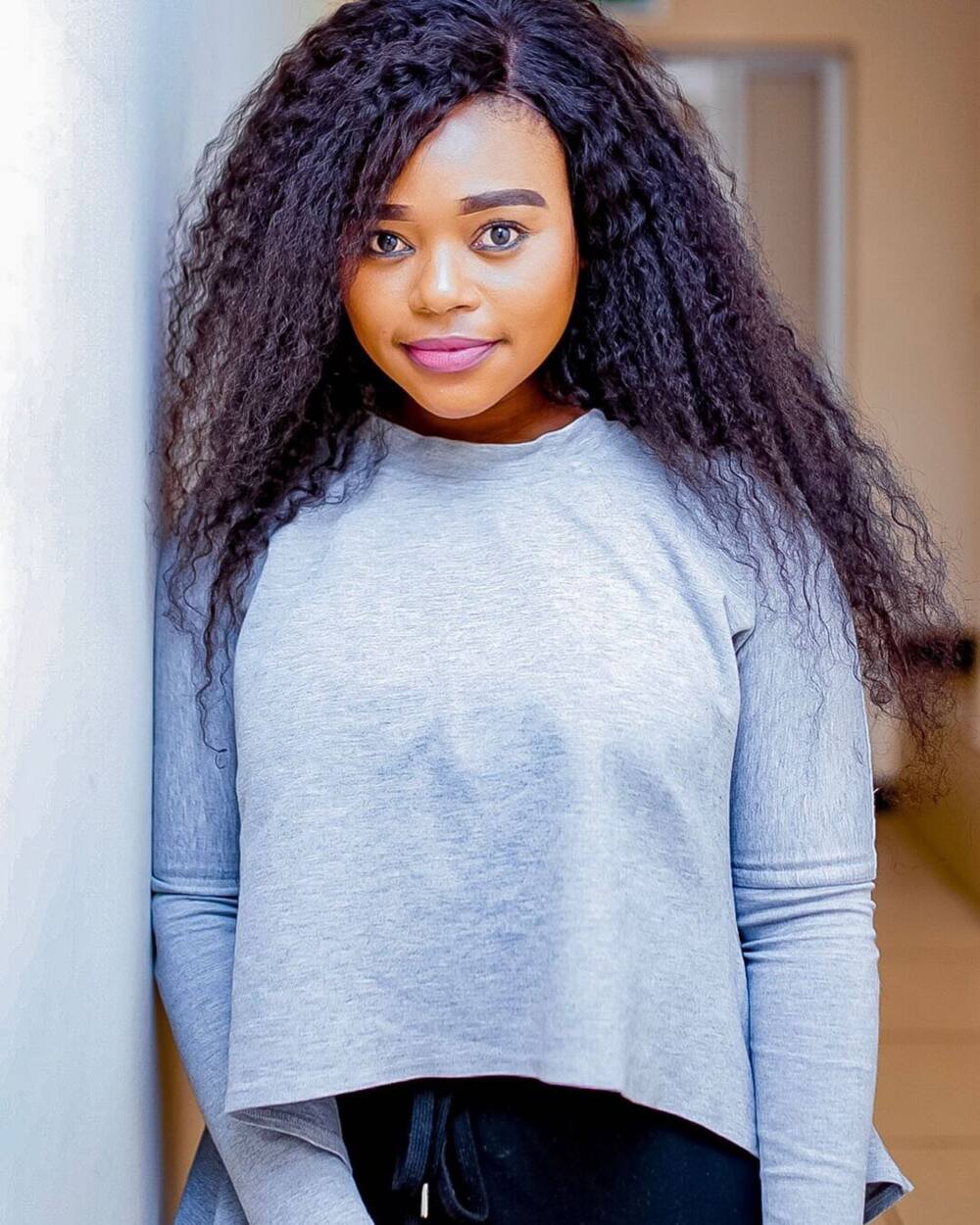 Pearl Shongwe personal life
When she is not delivering the news at the top of the hour, Pearl is pursuing her other passions, which include the promotion of sports with a specific focus on women, children, and the disabled community.
She is also the co-founder of the NGO Sakha-Isizwe. Together with Nhlanhla Khumalo, a literacy specialist, their NGO seeks to uplift and empower marginalized communities in South Africa through promoting social justice via education.
Pearl Shongwe car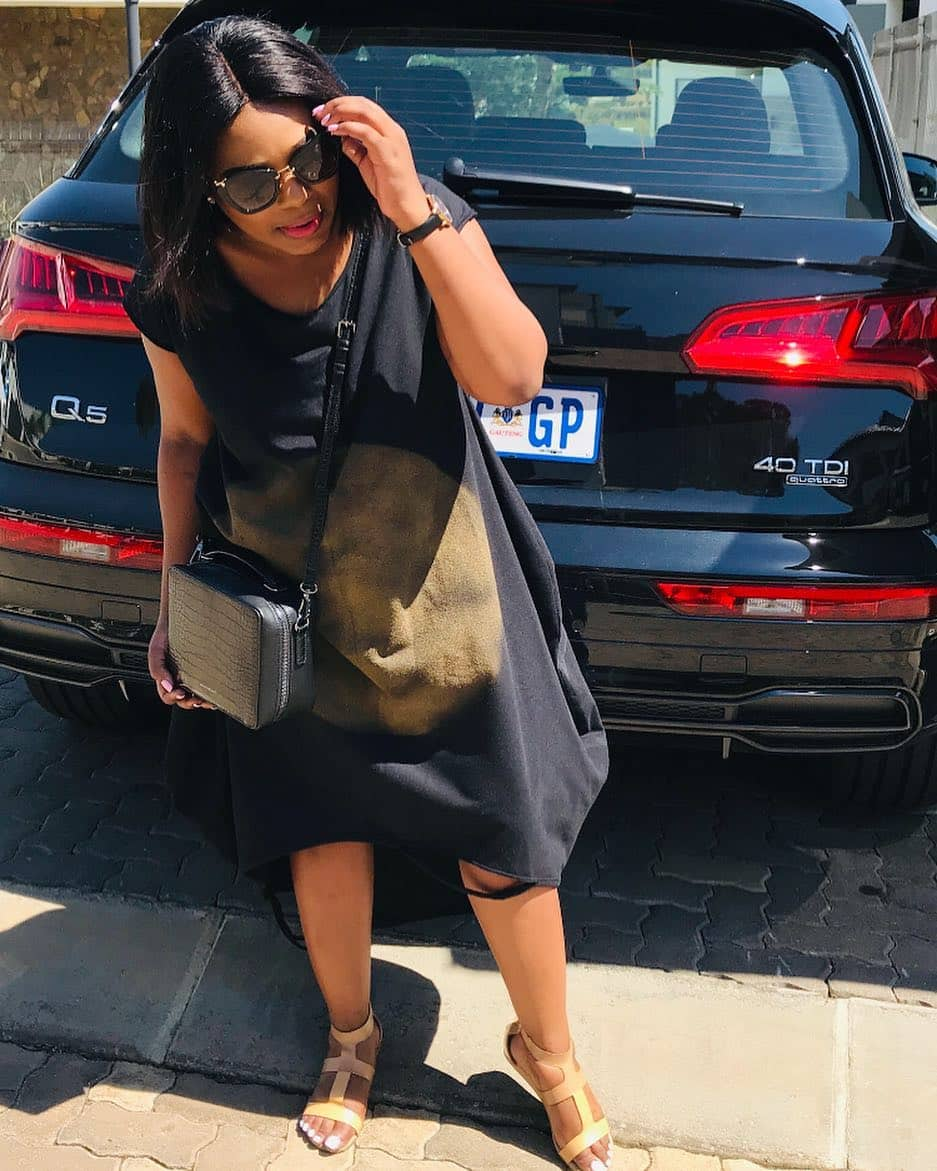 According to her Instagram posts, the beautiful lady is the proud owner of an Audi Q5, which she often flaunts on her page. Such are the wins of life.
Stunning Photos of Pearl Shongwe
When beauty is presented, it is right to appreciate it fully. Here are some of the most beautiful pictures of Pearl Shongwe.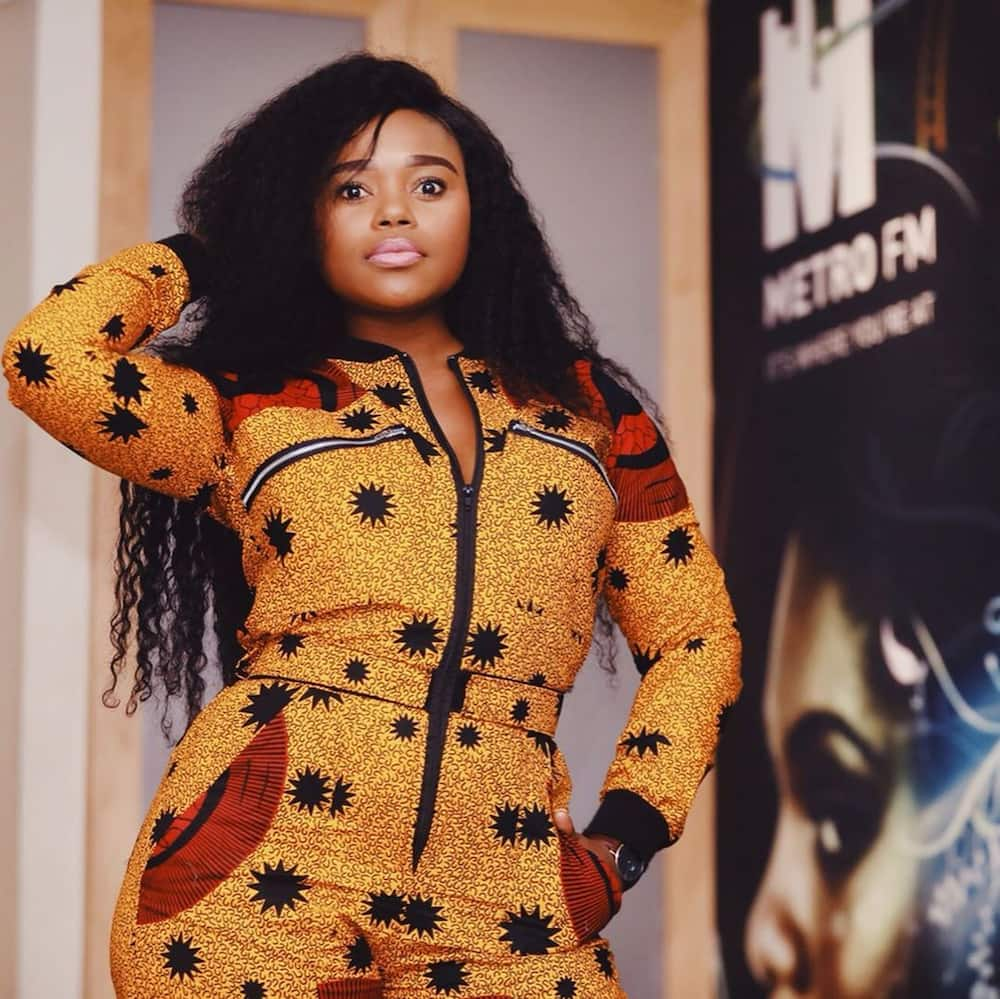 Here she flaunts her curves in a stunning jumpsuit.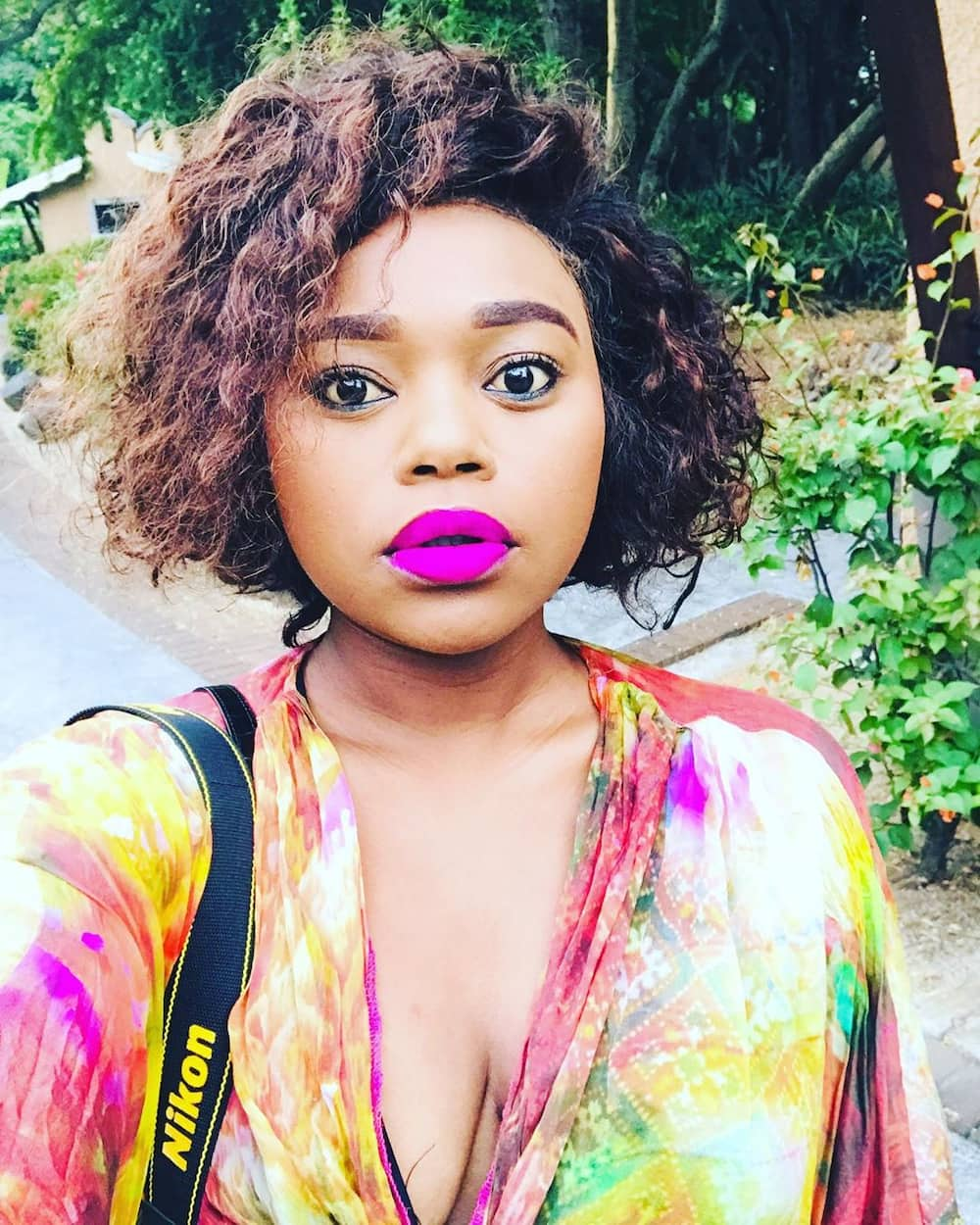 READ ALSO: Zwai Bala age, ex wife, brother, parents, songs, albums, music groups and Instagram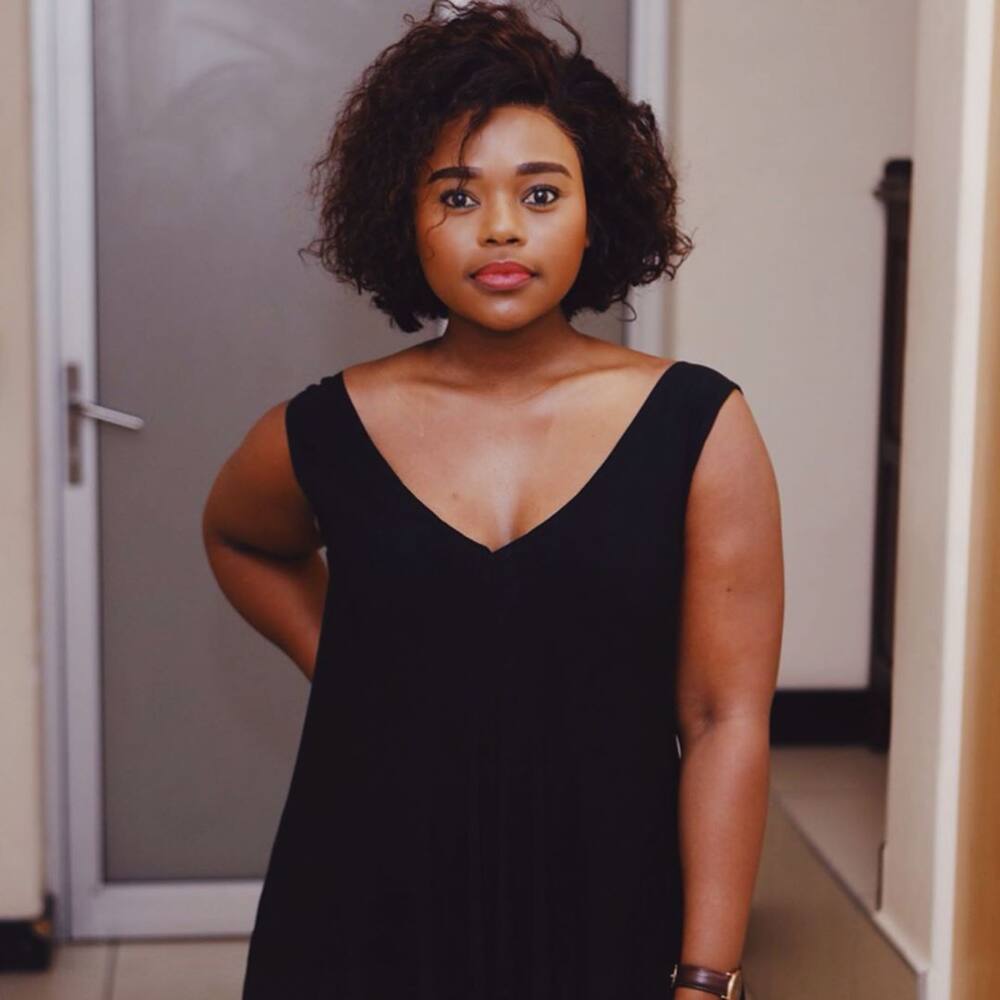 Piercing, big eyes that capture your soul.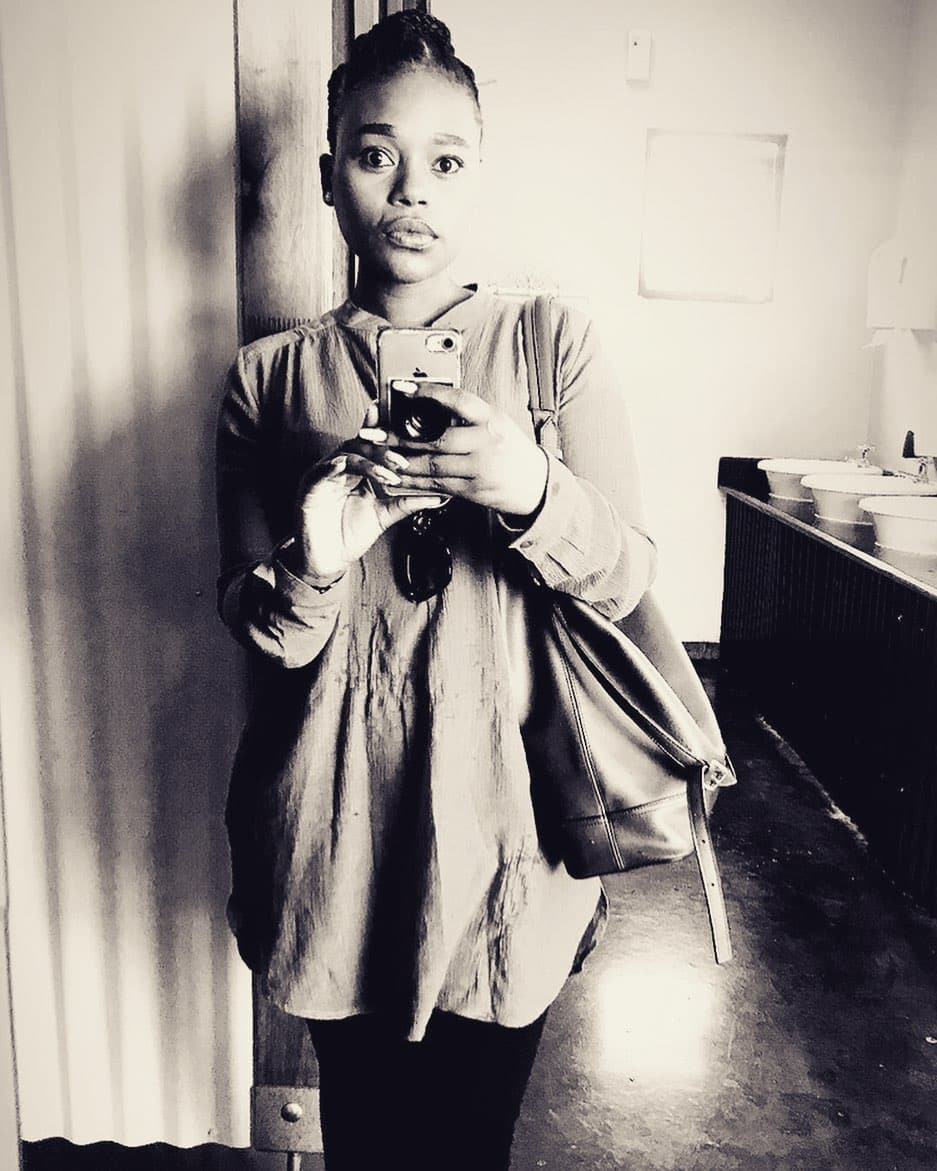 A little black and white never hurt nobody!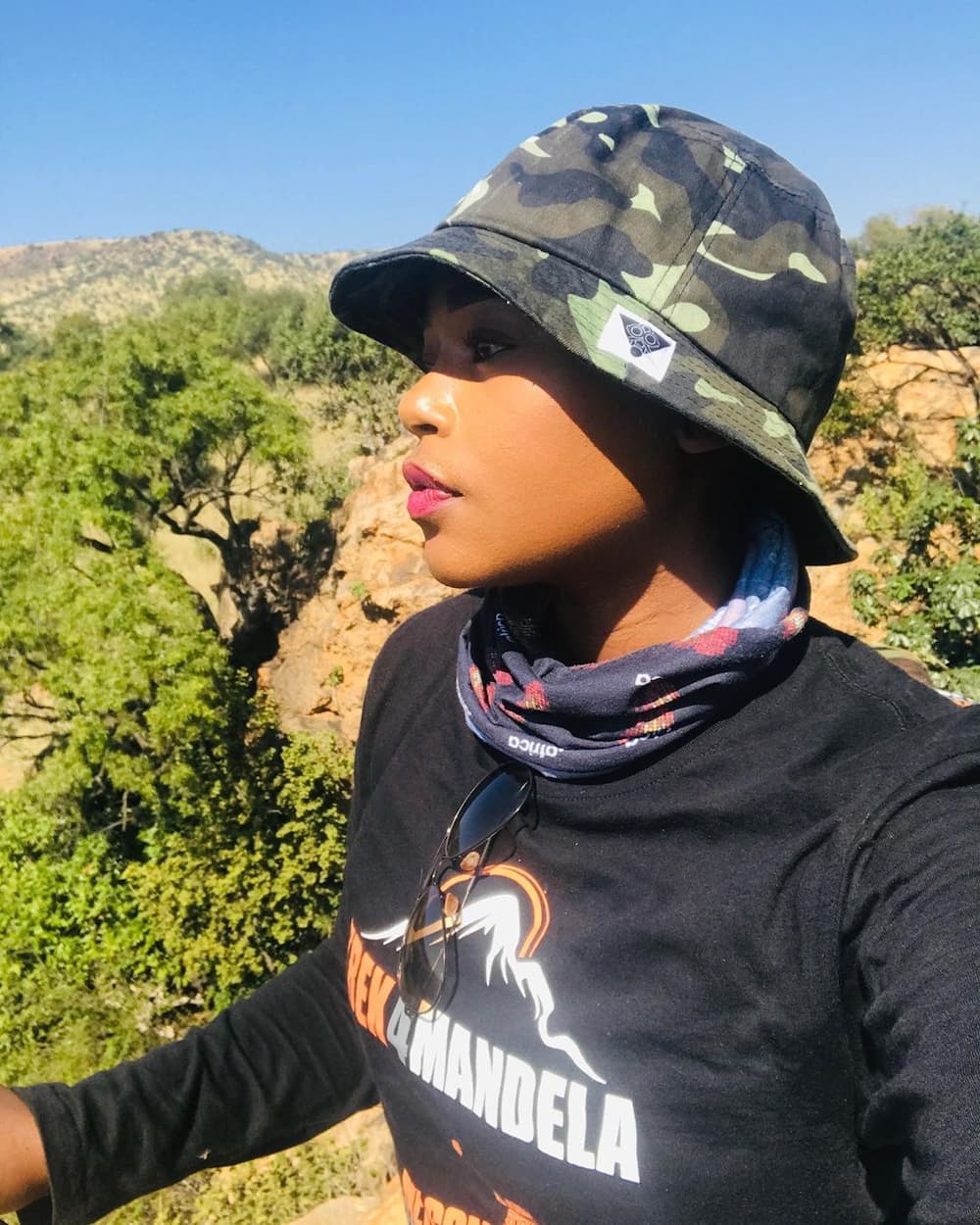 You cannot see her! #Camo Reloaded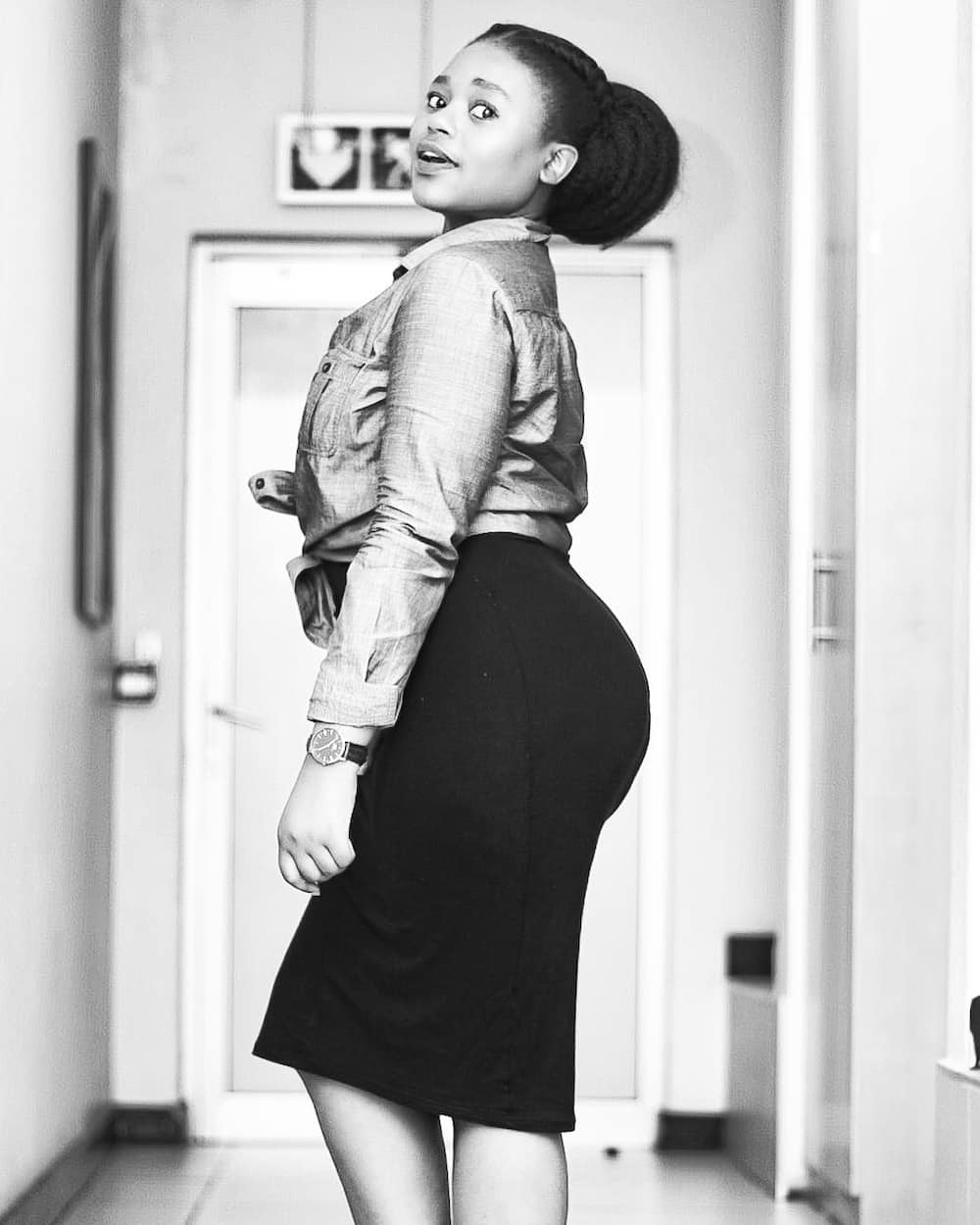 Pearl Shongwe Instagram and social media
The TV sensation is active on the top three social media platforms, and it seems to be the easiest way to reach her.
Instagram: @pearlshongwe
Twitter: @Pearl_Shongwe
Facebook: Pearl Shongwe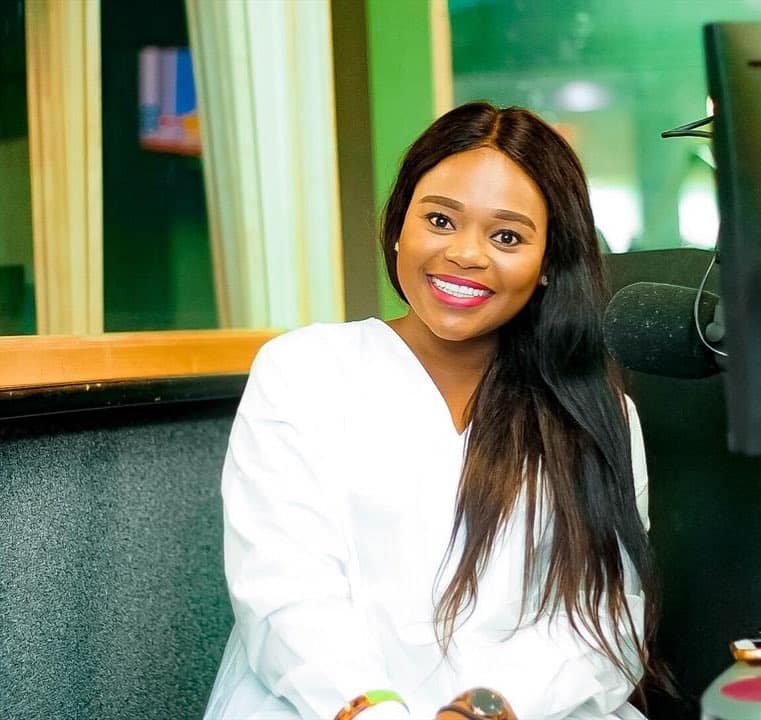 Her journey to success is not over as Ms. Shongwe strives each day to make a long-lasting impact on the people of South Africa in the best way she knows. It is impressive to see her giving back to society, and it would be even better if the youth learn a thing or two from her ways and her story.
READ ALSO:
Clint Brink biography: age, child, wife, parents, TV shows, movies, nominations and Instagram
Stella Ndabeni-Abrahams age, husband, wedding, qualifications, party, burning house and contact details
Ruan Combrinck age, measurements, education, current team, Springboks, and Instagram
Source: Briefly News