Many young people dream of becoming successful in the fields of media and arts. Ayanda Allie Paine, a successful media personality, can attest to the fact that it takes a lot of hard work and commitment to remain relevant in this industry. Besides being a career woman in print, radio and television media, she is also a loving wife and mother.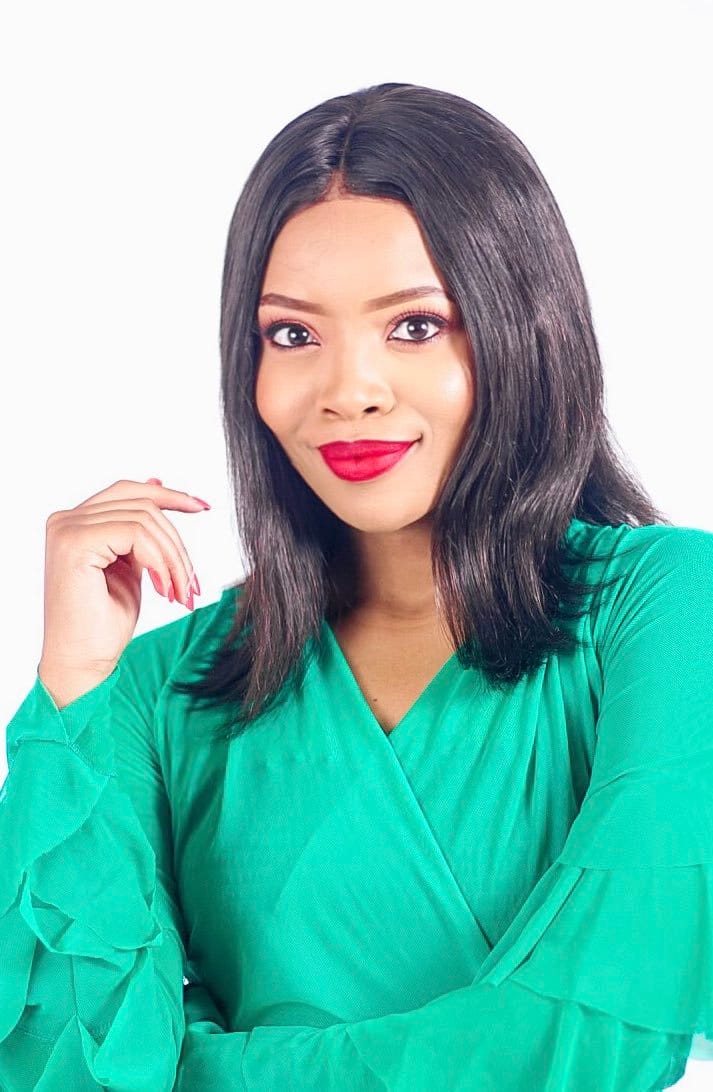 Who is Ayanda Allie Paine? She is a young, vibrant and focused journalist, news reporter and anchor in print, television and radio media channels. She is a South African citizen who is best known for featuring on eNews. The gorgeous media personality was born in Dobsonville, Soweto, where she also grew up.
Ayanda Allie Paine age
The beautiful journalist is 33 years old. On the 30th of July 2019, she took to her Twitter account, where she reported that she had had an incredible year. She was grateful, and thanked all her fans for their love and support before ending the Tweet with #33, meaning that she had just turned 33 years old. Her Zodiac sign is Leo.
READ ALSO: Ayanda Thabethe biography: age, date of birth, child, ex-husband, dash, siblings, braids and Instagram
Family life
The journalist is both a wife and mother. Who are her family members?
Ayanda Allie Paine husband
Ayanda is a happily married woman. She has been married for over a decade now. Ayanda Allie Paine husband name is Matthew. The two first met in a studio that produced jingles for commercials. They fell in love and held their wedding ceremony in 2006.
Although Ayanda Allie Paine wedding pictures are scare, she is in a happy union with Matthew. They have a mixed-race marriage, which they are proud of. Matthew is currently working as a specialist in bookkeeping and office management.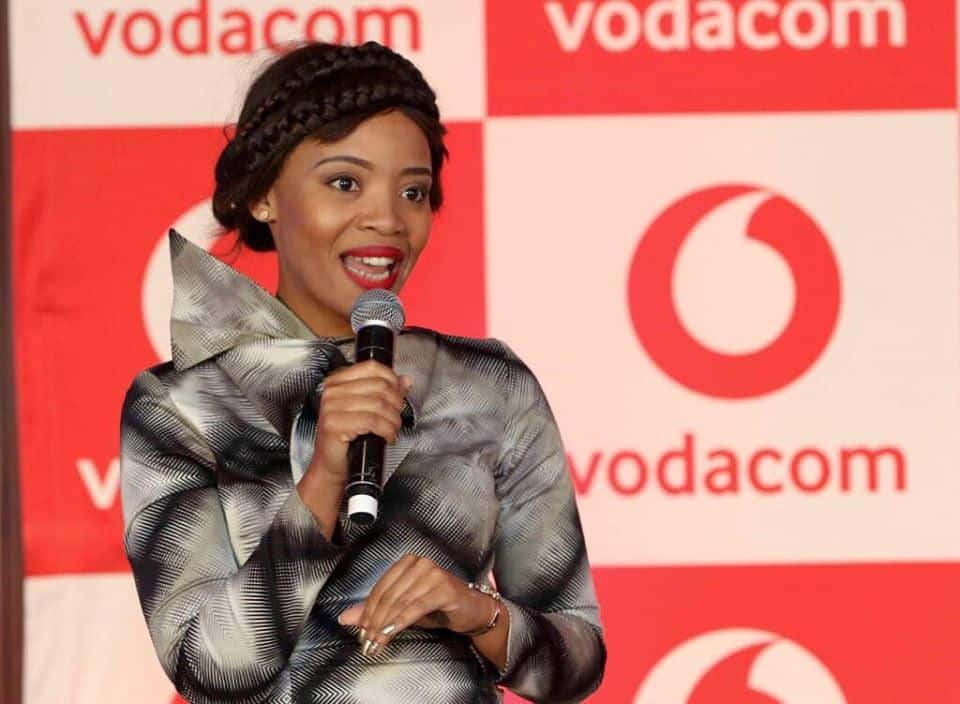 Ayanda-Allie Paine children
The media personality and her husband are proud parents to three adorable children. She admits that being a parent is both rewarding and challenging. She invests plenty of love, patience and time to each of her children.
Her first child is her nephew, whom she started raising when she was 22 years old. She faced some family challenges, and the situation made her take her nephew. She has been living with him as her son since then.
When the journalist was 24 years old, she and Matthew were blessed with their first child. Their son's name is Raphael Zanovuyo. His Christian name, Raphael, means "God our healer". The name Zanovuyo means a person who brings joy.
Her last child is also a boy. When the media personality was in her last trimester of pregnancy, she revealed that his name would be Joel Mvuseleloc. Joel means Jehovah is God while Mvuselelo is translated as a revival. She also explained that she wanted her children to have both an African and a Christian name.
READ ALSO: Mantwa Matlala biography: age, children, husband, wedding, education, qualifications, car, house and Instagram
How does she discipline her children? It is fascinating to know that the journalist uses both the time-out method and spanking. As a staunch Christian, she and her husband believe that sparing the rod will spoil the child. She admits that Matthew is responsible for the discipline of their children.
Ayanda-Allie Paine parents
Who are Ayanda's parents? The media personality has kept details of her family background hidden. The names of her parents are not known in the public eye and neither are the names of her siblings. She has, however, disclosed that she was raised in a family set up in Dobsonville, Soweto.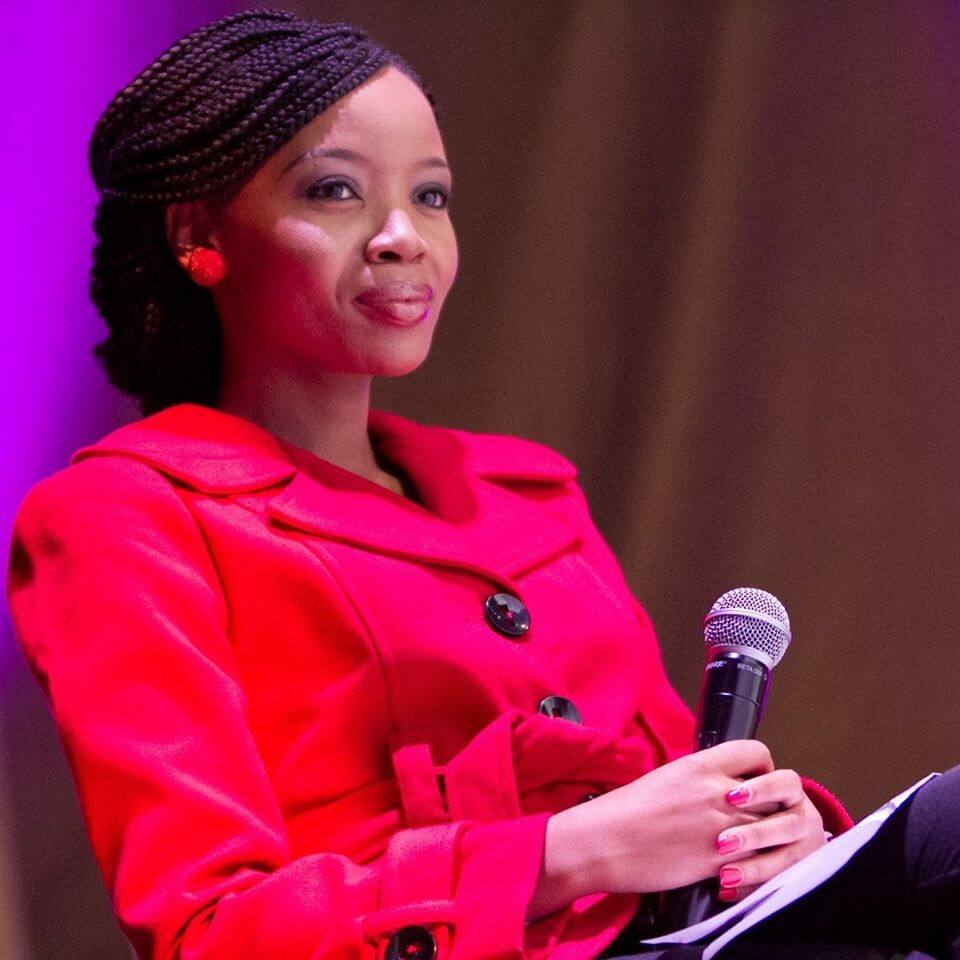 Education background
The journalist attended her primary level education in a local primary school in Dobsonville, Soweto. She later joined Allen Glen High School for her secondary level education. She matriculated from this institution in 2004.
Afterwards, she pursued higher education at the University of South Africa (UNISA), where she pursued a Bachelor of Arts degree in Communication Sciences. Ayanda Allie Paine graduation was in 2009.
Career
The media personality has had an industrious career. She got her first media job while she was still a student at UNISA. In 2006, she got her first media job on Rainbow FM where she worked as a news anchor. The following year, she secured a position at Now Media, where she worked as an online content provider as well as an advertising coordinator.
READ ALSO: Ayanda Mabulu biography: and paintings
Between 2008 and 2010, she worked as a traffic and news reporter at Talk Radio 702. She then switched jobs and moved to eNCA where she was a news anchor from 2010 until 2013. She then joined SABC News where she hosted the Morning Live show.
Other highlights of her career are as follows:
Crown Gospel Music Awards: She hosted this annual show in 2014 alongside Thabo Mdluli.
Visionaries' Lounge: In 2015, she began hosting this show on SABC2. The show profiled self-made South Africans who have made a positive impact in society.
Weekend Wake Up: In 2017, she started hosting this morning show on eNCA. The show featured family, lifestyle, entertainment and sports-related issues.
Red Cake - Not the Cooking Show: She was a celebrity guest in the third season.
The South African Film and Television Awards: She was a presenter in the ninth and tenth seasons.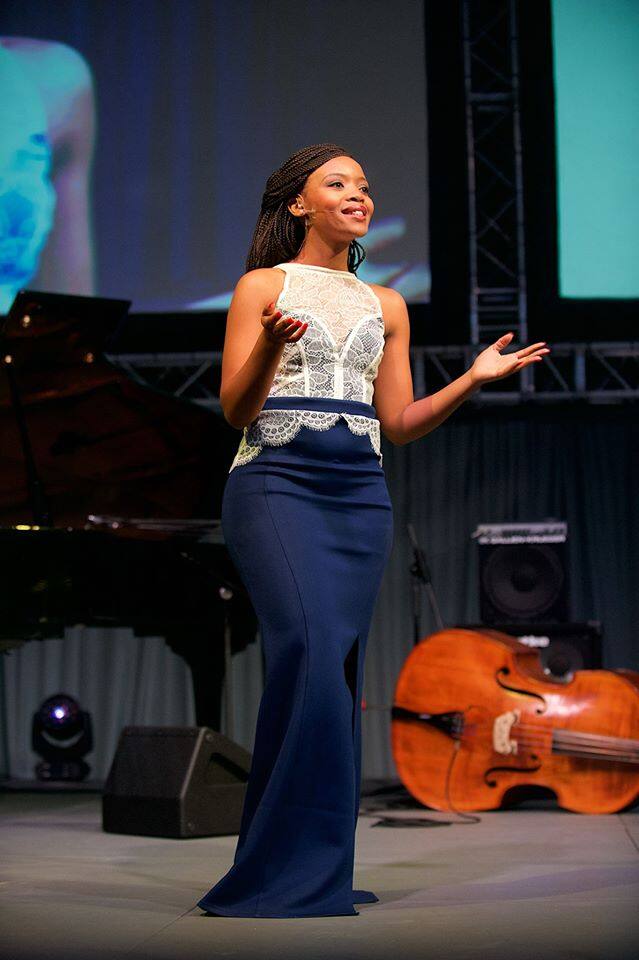 Ayanda Allie Paine leaves SAfm
Until early June 2019, the journalist was working for SAfm. Ayanda Allie Paine SAfm job came to an end after she was appointed for a more prominent role in the ministry of transport.
New Job
Ayanda Allie Paine Department of Transport job is that of a spokesperson. The South African Minister of Transport, Fikile Mbalula, appointed her. After that, Ayanda Allie Paine transport spokesperson accepted her new role and announced it via a tweet.
Instagram and other social media
The journalist does not seem to have an Instagram account. However, she has a Twitter account with over 65.3k followers. She is very vocal on her Twitter account, where she addresses various issues that affect the present-day society.
Ayanda Allie Paine is a successful journalist from South Africa. She has worked for different local radio, print and television media platforms. Currently, she is the spokesperson for Fikile Mbalula, who is the Minister of Transport. Besides her career, she is a wife and mother.
READ ALSO:
Letoya Makhene biography: age, baby, first husband, parents, songs traditional healer, Instagram, and contact details
Busiswa biography: age, child, baby daddy, songs and albums
Blue Mbombo biography: real name, twin, boyfriend, family, modelling career, home and latest news