Strange Love teasers for November 2021: Astha believes she is Indrajeet's wife
Shlok and Astha recover the Agnihotris' family wealth from Indrajeet and Ahilya. Later, Indrajeet rescues Astha from an accident and takes advantage of her memory loss. How can Shlok help her remember they are married? The story continues to unfold in these Strange Love teasers for November 2021.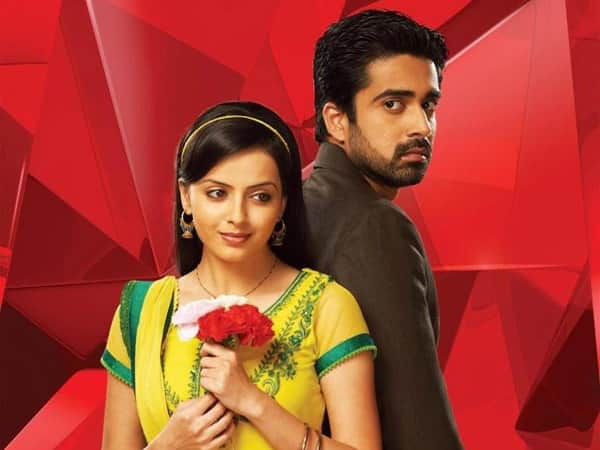 In the November episodes of Strange Love, Indrajeet's admiration for Sapna becomes an obsession when vengeance grips his heart. He now clings to her and also dares Shlok to prove Barkha is Astha.
Strange Love's November 2021 teasers
The Indian name of the Strange Love series on StarLife is Iss Pyaar Ko Kya Naam Doon Ek Baar Phir. Please click here to find out the Strange Love's cast's real names and full story. . Also, catch a glimpse into the sweet surprises you should expect from episodes set to air in November:
Monday, 1st November 2021
Episode 442
Varad puts his house on a mortgage to raise money for bidding on a tender. Astha apologizes to Balwankar for misjudging him after Shantanu informs her that he protected Mishty from an accident. Later, Ahilya recalls Balwankar (Mishty and Shantanu's caretaker) to work, but Poornima wants him to quit the job and leave the house.
Episode 443
Ahilya orders Indrajeet to ruin Niranjan's life when he discovers that he has been found. Meanwhile, Varad and Niranjan convince Anjali to sign the documents. Shlok later advises Varad to use Mousomi's husband to access the legal documents' contents.
Tuesday, 2nd November 2021
Episode 444
Shlok orders Ahilya to oversee the pest control procedure while he searches for the attorney's papers. Indrajeet and Sapna leave the house to protect their health from the pest control chemicals. Meanwhile, Astha helps Shlok search for the documents, and Ahilya later swears to harm Niranjan.
Episode 445
Astha fails to find the documents. Meanwhile, Avadhoot is helping Niranjan buy the land. The enraged Ahilya later destroys documents about Niranjan, and Varad finally gets close to Mousomi's husband.
Wednesday, 3rd November 2021
Episode 446
Shlok prepares a presentation for Niranjan, hoping to win the tender. Sapna, Shlok's wife (Astha) and Indrajeet's secretary, are one person. While Shlok and Indrajeet compete for the tender, Astha almost transfers Niranjan's property ownership under Indrajeet's name.
Episode 447
Balwankar scolds Poornima for treating Shantu like a sexual object, and Indrajeet meets Avadhoot. While Shlok shows Niranjan his presentation, Avadhoot informs Indrajeet that he is still close to the Agnihotris.
Thursday, 4th November 2021
Episode 448
Ankur accepts Kalindi as his mum, and Mala leaves the house. Astha watches over Shlok while he sneaks into Indrajeet's study room to determine how much money he plans for bidding on the tender.
Episode 449
Niranjan wins the tender and later promises to get back at Indrajeet. Meanwhile, Ahilya blames Indrajeet for not being smart enough, and Varad notifies Anjali of the tender's good news. The land is now theirs, and they can establish a business on it.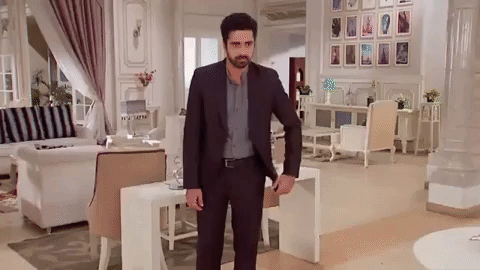 Friday, 5th November 2021
Episode 450
Mala celebrates when she learns that Niranjan won the tender. Ahilya spies on Balwankar and Sapna after noticing a difference in Niranjan and Indarjeet's quotations. Meanwhile, Niranjan informs Astha that he needs money to start a business.
Episode 451
Ankush informs Mala that Kalindi and Avadhoot are selling their jewellery to help the Agnihotris. Ahilya tells Indrajeet that she suspects Balwankar and Sapna are up to no good.
Saturday, 6th November 2021
Episode 452
Mousami tells her spouse, Pradeep, that she saw Indrajeet and Sapna together. She also makes Poornima throw Sapna out of the house later. Mousami and Pradeep celebrate their revenge on Sapna.
Episode 453
Indrajeet, Mishty, and Shantanu plan a surprise party for Sapna after sending her cute birthday wishes. Shlok seeks Apsara's help while Vadhoot informs Kalindi that Niranjan refused to be his guarantor when he needed a loan.
Sunday, 7th November 2021
Episode 454
Mousami tells Poorima about the secret birthday party plans for Sapna, but the Sankars still host the event. Misty and Shantanu force her to dance with Indrajeet. Indrajeet later gives an expensive watch.
Episode 455
Mousami and Pradeep make Poornima hate Sapna after Indrajeet rebukes him for insulting her. Meanwhile, Sapna appreciates Indrajeet for helping her return the temple in the house, and Shlok wishes Astha a happy birthday.
Monday, 8th November 2021
Episode 456
Balwankar scolds Shantu for insulting Sapna, and Mala chases Ankush out of her house. Indrajeet and Mr Bhosale (Niranjan's project guarantor) want to ruin Niranjan. Later, Kalindi is upset with Ankush for disrespecting Astha.
Episode 457
Poornima reveals Indrajeet's plan against Sapna to Ahilya. Shlok promises to help Anjali perform puja rituals in Ahilya's house. Meanwhile, Ahilya reprimands Kavita for obeying Agnihotri's customs.
Tuesday, 9th November 2021
Episode 458
Anjali secretly performs puja in Ahilya's house, while Ahilya forces Kavita to do the rituals. Pradeep and Mousami cause a fight between Sapna and Poornima.
Episode 459
Niranjan sends the Sarkas happy Holi wishes. However, Ahilya opposes Shantu's idea of everyone wearing thandai. Later, Ahilya almost discovers Shlok and Astha's identities.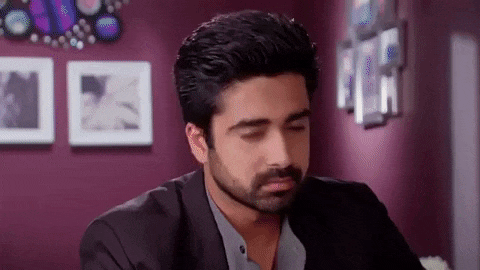 Wednesday, 10th November 2021
Episode 460
Poornima advises Sanpa to reject Indrajeet after his public confession. However, she condemns Poornima for mocking him. Later, Indrajeet realizes he was under the thandai's influence.
Episode 461
Shlok pities Niranjan when Mr Bhosale refuses to be his guarantor, and Mala confronts Ankush for mistreating Kalindi. Elsewhere, Shlok and Astha enjoy their romantic moment.
Thursday, 11th November 2021
Episode 462
Ankush's father sends him a sad letter. Meanwhile, Astha is happy for Niranjan after getting a new guarantor. Meanwhile, Indrajeet and Ahilya still believe Niranjan will lose the tender.
Episode 463
Mousami gives Sapna the sari Indrajeet gifted Barkha. Anjali tells Kalindi that Ankush is their new guarantor, and Sapna hates Indrajeet's immorality.
Friday, 12th November 2021
Episode 464
Astha learns from Shlok that Ankush is their new guarantor. Later, Indrajeet tells Poornima he loves Sapna, while Kalindi and Avadhoot want Ankush to marry Mala.
Episode 465
Poornima tells Mousami that Indrajeet professed his love to Sapna. Astha sends Varad a letter about Indrajeet's new school, and Poornima slanders Sapna's name in front of Indrajeet.
Sunday, 13th November 2021
Episode 466
Poornima orders Mousami to destroy the dress Ahilya gifted Sapna, but she mistakenly ruins Poornima's garment. Meanwhile, Avadhoot tells Niranjan that Ankush sent a marriage proposal to Mala, and the Agnihotris celebrate puja.
Episode 467
Poornima reproaches Mousami for using Balwankar as a scapegoat. Next, Ahilya promises to make Sapna marry Indrajeet. Elsewhere, Kavita meets Anjali after Niranjan comforts her.
Sunday, 14th November 2021
Episode 468
Renuka apologizes to Jyoti after Riya scolds her for mistreating Jyoti. Avadhoot promises to help Niranjan's project succeed, and Astha requests Shlok to distance himself from Poornima.
Episode 469
Poornima realizes she loves Shlok after feeling irritated when Astha rebukes him. Astha avoids helping Ahilya plan a surprise dinner for Sapna and Indrajeet at Kolhapur.
Monday, 15th November 2021
Episode 470
Poornima tells her friends that her love for Balwankar was an infatuation. Varad gives Astha the new sari Shlok bought for her. Later, the couple secretly celebrates Gudi Padwa.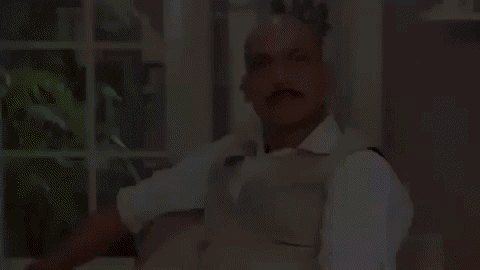 Episode 471
Anjali's letter ruins Ahilya's moods as the Agnihotris celebrate Gudi Padwa. Later, Mishty, Shantanu, and Balwankar take Sapna and Indrajeet to Kolhapur.
Tuesday, 16th November 2021
Episode 472
Avadhoot and Kalindi prepare and invite the Agnihotris for Ankush's wedding. Later, Indrajeet returns from Kolhapur.
Episode 473
Astha upsets Shlok by telling him that Indrajeet loves her. Next, Anjali and Niranjan perform puja, and Siddharth celebrates Jyoti's pregnancy.
Wednesday, 17th November 2021
Episode 474
The pandit rejects Anjali's pleas to let Kavita perform puja in her husband's absence. Siddharth informs Renuka about Jyoti's pregnancy and also reprimands her for mistreating Renuka.
Episode 475
Indrajeet promises Ahilya he will separate Niranjan and Anjali. Meanwhile, Ankush marries Mala, and Siddhart announces Joyti's pregnancy to their families.
Thursday, 18th November 2021
Episode 476
Indrajeet confronts Poornima for loving Balwankar, and Astha advises Shlok to stop looking for the attorney's papers and Kavita's room, for they are in Indrajeet's cupboard. Sadly, Shlok fails to get the documents, and Indrajeet abducts Anjali.
Episode 477
Sapna tells Indrajeet to keep the property documents in a bank's locker, and Shlok rescues Anjali from the kidnappers. He then commissions her to make Indrajeet sign the transfer documents.
Friday, 19th November 2021
Episode 478
Anjali visits Ahilya's house, unaware that Ahilya made Kavita send the invitation. Indrajeet blindly signs the transfer documents.
Episode 479
Shlok and Astha look for keys to the bank's locker in Ahilya's room. Ankush apologizes for drinking excess liquor, and Niranjan celebrates Kavya's grades. Astha pities Kavita's living conditions. Later, Astha and Shlok find the documents.
Saturday, 20th November 2021
Episode 480
Kavita apologizes to Anjali after Ahilya shows her wedding pics that prove Kavita is Niranjan's wife. Elsewhere, Niranjan is happy for Shlok for retrieving the property documents.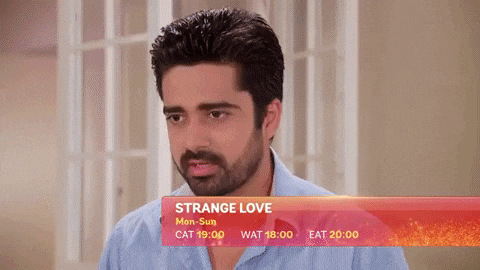 Episode 481
Astha and Shlok unveil their identities to the Sarkas. Astha orders her lawyer to throw Indrajeet out of the house for fooling Varad. The Agnihotris take over Indrajeet and Ahilya's wealth.
Sunday, 21st November 2021
Episode 482
While Niranjan is still surprised to see Kavita, Anjali demands the truth. She also shows the wedding photos to Shlok, Varad, Astha, and Sojal. Niranjan apologizes to Kavita and tries to make Anjali believe he is innocent.
Episode 483
Anjali apologizes to Kavita on Niranjan's behalf when Ahilya accuses the Agnihotris of destroying Kavita's life. Later, Shlok, Astha, and Anjali get into an accident.
Monday, 22nd November 2021
Episode 484
Jyoti, Sojal, and Varad visit Shlok at the hospital. Kalindi reproaches Sojal for informing her about Shlok's condition. Later, Shlok hallucinates about Astha performing rituals in his room.
Episode 485
Varad informs Shlok that Astha is missing and Anjali is dead. Ankush assures Kalindi that he will find Astha, and Shlok also promises to find his wife.
Tuesday, 23rd November 2021
Episode 486
Kalindi informs Shlok that she cuts ties with the Agnihotris until they find Astha. The police and Shlok search for her in vain.
Episode 487
Varad also tells Shlok that Niranjan is in a mental hospital. Later, Sojal advises Varad to help Shlok resume work, and Siddharth rushes Jyoti to the hospital.
Wednesday, 24th November 2021
Episode 488
The family celebrates the birth of Jyoti's son. Next, Shlok halfheartedly accompanies Sojal and Kavya to Mumbai and spots Astha at the temple. Meanwhile, Ankush discovers Astha's whereabouts.
Episode 489
Rebuke rebukes Jyoti for treating her children unequally. When Shlok and Varad fail to find Astha the following day, he tells Sojal that Shlok mistook someone for his wife. Shlok later bumps into Astha at a dance contest.
Thursday, 25th November 2021
Episode 490
Renuka reprimands Siddharth for being distant from Jyoti. Varad and Sojal celebrate Kavya's victory at the dance, and Astha slaps Shlok for getting close to her.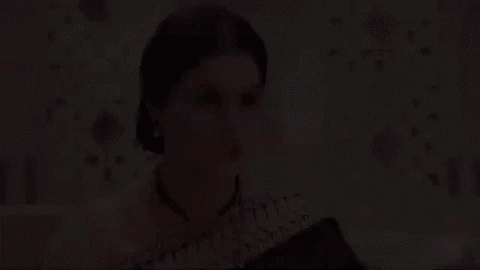 Episode 491
People attack Shlok thinking he disrespected Astha. Shlok wakes up in Rekha's house and attempts to trigger her memory by telling her about Anjali's death. Elsewhere, Indrajeet wants to ruin Shlok's life.
Friday, 26th November 2021
Episode 492
Mishty and Shantanu are at a summer camp, and Astha meets Shlok when he circulates "missing person" posters all over the city. Unfortunately, the police arrest Shlok when Astha fails to recognize him.
Episode 493
Astha withdraws her charges against Shlok, yet Indrajeet wants the detective to investigate him. Shlok then tells Astha they are married.
Saturday, 27th November 2021
Episode 494
Indrajeet brags to Shlok about saving and living with Astha ever since she lost her memory. He challenges Shlok to prove Astha's identity.
Episode 495
Indrajeet hides Astha from Shlok when he discovers Sachin gave him their address. Meanwhile, Siddarth is mad at Renuka for mistreating Anaya, and Renuka is disappointed in Riya for defending Jyoti.
Sunday, 28th November 2021
Episode 496
Shlok sneaks into Indrajeet's house to look for Astha's identity documents and discovers her new name is Barkha.
Episode 497
Indrajeet's servant tells Barkha that Shlok was looking for her. Jyoti panics when Anaya faints. Elsewhere, Shlok reminds Astha about their past.
Monday, 29th November 2021
Episode 498
Jyoti shows Renuka she didn't hurt Anaya. Sachin informs Apsara that Shlok will help Astha regain her memory. Astha pushes and injures Shlok. Meanwhile, Indrajeet secretly saw Shlok get into his house.
Episode 499
Rekha panics upon seeing the unconscious Shlok. Apsara wants to help Shlok make Astha remember her past. Meanwhile, Siddharth comforts Jyoti.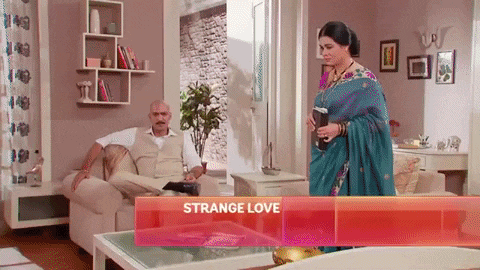 Tuesday, 30th November 2021
Episode 500
Indrajeet discovers that someone abducted Astha. However, he is unaware that Aspara and Shlok are the kidnappers. Meanwhile, Astha insists she is Indrajeet's wife.
Episode 501
Finally, Shlok takes Astha to the hospital, where Surabhi tells him that Astha has a brain injury. Manya and Rekha ignore Indrajeet's threats. Meanwhile, Avadhoot and Mala find Kalindi unconscious.
Ankush and Poornima
Ankush and Mala's marriage begins to face challenges shortly after their wedding. He often returns home drunk.
Poornima admits loving Balwankar and Shlok. Hence, Astha makes Shlok avoid her. She later separates Indrajeet from Sapna.
Anjali and Shlok
Ahilya shows her images of Niranjan marrying another woman. Later, Anjali dies in a car crash.
Shlok finds his wife in Mumbai and discovers she forgot her past. Indrajeet hides Astha, but Shlock manages to abduct her and bring her to the hospital.
Did you know that the Strange Love Indian series is on StarLife? Catch episodes unveiled in Strange Love teasers for November 2021 daily at 19h00 on DStv channel 167.
READ ALSO: Jodha & Akbar 4 teasers for November 2021: Salim and Manbai get married
Briefly.co.za also posted Jodha & Akbar 4 teasers for November 2021. Jodha's mother-in-law wants her to convert to Islam. Therefore, Akbar fakes their divorce for the sake of peace in the family.
However, no one appreciates his efforts. How will Akbar convince his people to support his beautiful intercultural marriage?
Source: Briefly News