10 points lease agreement South Africa must contain 2021
What is a contract of a lease? This is a pact between a lessor and lessee that gives the lessee rights to use specific property owned or managed by the lessor for a specified duration of time and for a given rental amount. What are lessor and lessee? Simply put, a lessor is a landlord while the lessee is the tenant. Various constitutional acts like the Rental Housing Act, the Constitution of South Africa Act, the Consumer Protection Act and Deeds Registry Act all have a defining role in lease agreement South Africa. So, what must a binding lease agreement South Africa 2021 contain?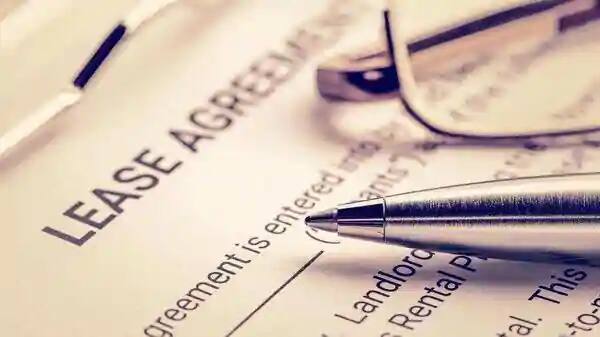 When it comes to lease contracts, we have short ones and longer ones. Shorter lease agreements are those that are under ten years, while the longer ones are more than ten years going up to ninety-nine years. We also have different types of lease agreements depending on the property being rented out by the landlord. For instance, a farm lease agreement South Africa is one where one can rent land to grow crops or keep livestock or wild game and forest animals. There is also a commercial lease agreement South Africa which includes the right to put up a billboard, open a fast food joint, construct a telecommunications tower, or develop a large multi-story hotel building. The most common type is the residential lease agreement in South Africa which is a contract between a tenant and a landlord.
Is a lease a legal document?
Yes, this contract is a legally binding agreement as it is a contract that spells the details and responsibilities of all the parties of the agreement.
How do you write a contract agreement?
What should I include in a lease agreement? Drafting a proper contract necessitates that it must contain a number of items that we shall examine below. Regardless of whether it is a commercial or residential lease agreement, the contract should contain the following 10 crucial elements to make it enforceable.
1. Parties to the lease
Any lease contract should clearly state the details of the landlords as well as those of the tenants bound by it. This includes their full names, identification numbers, and a section for their signatures.
2. Description of the property
The lease agreement must also provide a detailed description of the property in question. This could be as simple as stating the address and the apartment number in case of a residential contract.
3. Rent terms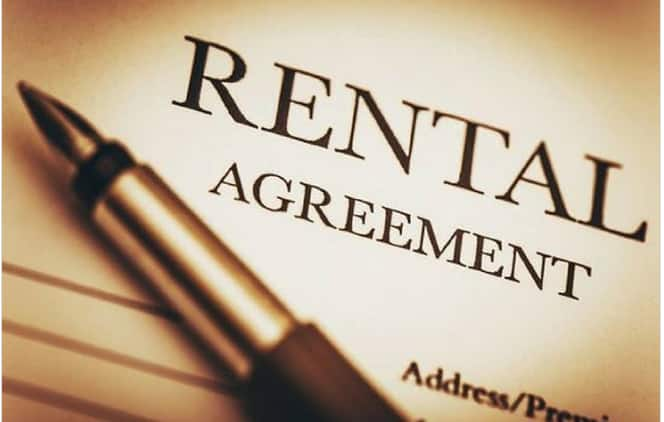 The contract must state clearly the amount of rent payable as well as deposits. This part of the lease agreements also needs to clarify on all the expenses that the tenant is committed to like water and electricity bills. Moreover, the agreement should declare the day of the month rent is due, where it should be sent, and the mode of payment. A clause for late rent should be included here so that the tenant can know what is at stake when they make late payments. Lastly, the agreement should state the terms for refunding rent deposits as well as how and when rental increments can be made.
4. Occupancy limits
The lease agreement must stipulate that the individuals who have signed the contract (and their minor children) are the only persons allowed to reside on the property. This clause prohibits renters from bringing in their relatives, friends, or subletting without informing the owner.
5. Right to entry
All lease contracts must clearly elaborate circumstances under which the lessor can enter the unit as regulated by law. All the terms and conditions stated in the agreement must match the legal Housing Act.
6. Maintenance and repairs
Because the lessor and the lessee are both responsible for looking after the property, the obligations of each party needs to be clearly indicated on the lease agreement contract. Usually, the landlord is responsible for the maintenance and repair of the exterior part of the property while the tenant is responsible for the interior part.
Note that just because something falls under the landlord's obligation, it does not mean that the tenant is free to abuse the item. All tenants must ensure to keep the property neat, clean, and free of unnecessary damage. In case of any problems that need repairs, then the contract should spell out the communication procedure that should be followed.
7. Alterations to the property
This is another crucial element in any lease agreement in South Africa. The contract needs to clarify if a tenant is permitted to alter the property. If this is permitted, then the contract should describe what alterations are acceptable and how the tenant will make up for such adjustments.
8. Pet policy
Because more and more residential complexes are banning pets, this needs to be clearly indicated on the lease agreements in South Africa. If the landlord allows pets, then the contract should state how many pets are permitted as well as the sizes of those pets. In the event that the property is located in an area with other communal rules and regulations, then the landlord's pet policy must not overrule it, but instead, complement. If the landlord needs more deposit for occupants with pets, then he or she should include such under the pet policy agreement.
9. Tenant behaviour

If you are the landlord of a particular complex, you need to restrict disruptive and illegal activities by the tenants. This is because the failure to do so will result in the termination of other tenant's contracts with you based on the behaviour of the unruly one. As such, it is wise to have a clause that guides the occupant's behaviour. For example, you can include a clause that spells out that disruptive behaviour like excessive noise or illegal conduct. For example, drug dealing is prohibited and is ground for early termination of lease agreement South Africa if broken.
10. Termination policy
Because we never really know what will happen in the future and when one needs to relocate, a termination policy is a crucial part of the contract. The termination clause states all that is required for the lessee to get out of the contract. This includes months of notice, reduction of security deposits, and cleaning obligations.
Termination of lease agreement in South Africa
Because leases are legally binding contracts, breaking the contract before its expiration can result in serious consequences like a lawsuit. So, how can I break my lease without penalty? To do this, look for early termination of lease agreement clause in your contract. This is because such clauses allow tenants to opt out of the agreement should they encounter hardship or any other complications like job loss, divorce, medical issues, or a job transfer. Alternatively, you can also beg for mercy from your landlord, pay off the remaining rental balance, forfeit your deposit, or find your landlord a short term renter.
You can find online an example of termination of lease agreement South Africa template.
Simple residential lease agreement template South Africa
What is a free lease agreement? If you are stuck on where to start in writing a lease agreement, just know that there are tons of free lease agreement templates online. Furthermore, you can create your own template of a lease contract online depending on your specifications.
Lease agreement South Africa template
There are various lease agreement South Africa PDF templates that you can download online. Bottom line is that they contain the above 10 points, so you might as well develop your own from scratch.
To finish, always make sure that you double or triple check your lease agreement South Africa before signing on the dotted line. In the case that you feel that some modifications are needed, then do not hesitate to consult with the lessor. Both parties of the lease agreement need to be satisfied and happy with the terms and conditions, as once it is signed, it becomes a legally binding document.
DISCLAIMER: This article is intended for general informational purposes only and does not address individual circumstances. It is not a substitute for professional advice or help and should not be relied on to make decisions of any kind. Any action you take upon the information presented in this article is strictly at your own risk and responsibility!
Source: Briefly News