Sacred relationships teasers for June 2021: Will Mishti confess to murder?
Sacred Relationships is a rivetting show that follows the lives of Mishti and Abir as they navigate an arranged marriage. The two are deeply in love and steal away several romantic and intimate moments together. How will they handle their first fight? Learn interesting snippets of the show in the Sacred Relationships teasers below.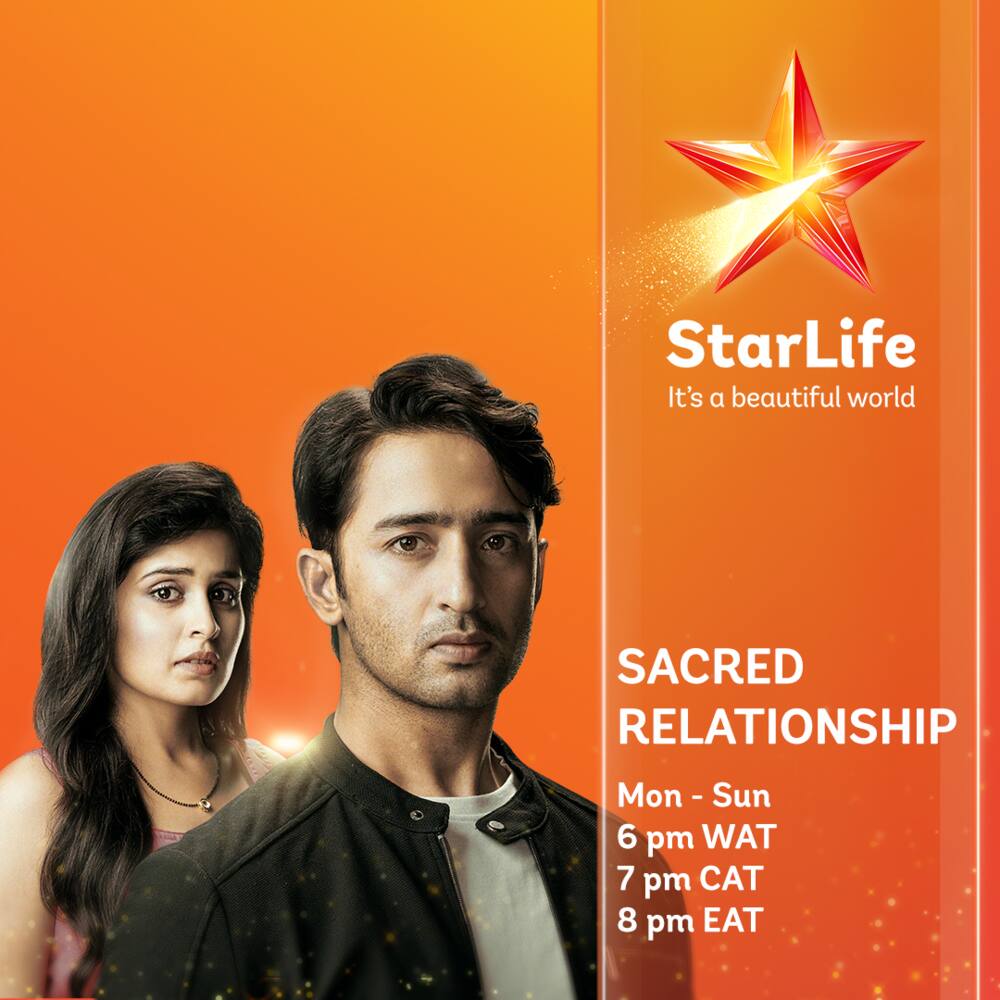 Kuhu is hurt by Kunal's lack of concern and later refuses to put her signature on the divorce documents. Meenakshi is planning for the ruin of the happy couple. Someone drugs Abir during the wedding, and his new wife tries her best to discover who did this to him. Will she find out the truth? The Sacred Relationships teasers below will reveal a glimpse of what to expect.
Sacred Relationships teasers June 2021
It seems like everybody is pitting Kuhu against Mishti. Will this friction interfere with the relationship between Abir and Kunal? What happens in Sacred Relationship on StarLife? The following teasers reveal the drama to expect in June 2021 episodes.
Tuesday, 1st June 2021 – Episodes 232/233
Abir and Mishti embrace on top of the ambulance, and she later professes her true love to the whole family.
Nishant feels guilty and reveals to the family the evil things he did, while Meenakshi seeks forgiveness from the Maheshwari family and is ready to do the unthinkable.
Wednesday, 2nd June 2021 – Episodes 234/235
Abir and Mishti seek Jasmeet's forgiveness, and Kuhu is not pleased with the way Kunal remains unperturbed amidst the current situation. Mishti is despondent after overhearing a conversation between Varsha and Jasmeet.
Kunal hands Kuhu a gorgeous present. Elsewhere, Abir shocks people when he makes a surprising demand to Meenakshi.
Thursday, 3rd June 2021– Episodes 236/237
The family is happy to take part in the sangeet celebrations for Mishti and Abir. Later, Abir unleashes his anger on Meenakshi when she is emotionally affected by his surprising decision.
Abir nails the Kuhu test as he gets high marks, while the Maheshwari and Raajvansh families participate in a dance contest. The celebratory spirits are later dampened when a shocking event occurs.
Friday, 4th June 2021 - Episode 238/239
Mishti and Abir have an intimate moment late in the night. Later, Mishti comes across a surprising court order in the house while Kunal tries hard to deal with his feelings for Kuhu.
Meenakshi swears to behave at the marriage ceremony, and her promise shocks Mishti. Abir is left in shock after finding out details regarding Kuhu and Kunal's secret.
Saturday, 5th June 2021 – Episodes 240/241
Kunal professes his love for Kuhu after Abir tricks him. Later, Mishti is convinced that all is not well with Kuhu during the Haldi ceremony for Abir.
Kunal and Abir are able to gain access to Mishti's Haldi rituals after disguising themselves. Later, Mishti is slapped by Kuhu when Jasmeet comes across her divorce documents with Kunal.
Sunday, 6th June 2021 – Episodes 242/243
Kuhu accuses Mishti of being responsible for all her problems. Later, Kunal changes his heart when the family sets a particular condition for Mishti.
Mishti and Abir are happy because of their upcoming marriage ceremony. Meanwhile, Kuhu is not ready to put her signature on the divorce documents, while Kunal makes a weird request that surprises Mishti and Abir.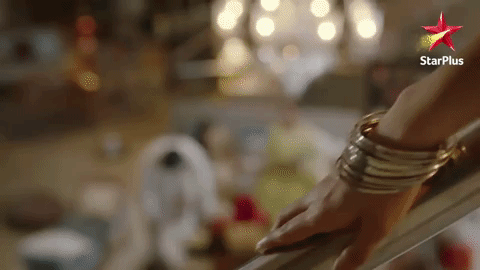 Monday, 7th June 2021 – Episodes 244/245
Abir and Kunal are welcomed by the Maheshwari family to the mandap. Later, Mishti is lost for words when Kuhu demands the unthinkable while Abir is nowhere to be found.
Abir gets Meenakshi for the wedding, and this shocks people. Later, a big problem rocks Mishti and Abir's marriage ceremony while Kunal and Kuhu get married.
Tuesday, 8th June 2021 – Episodes 246/247
After getting married, Mishti and Abir profess their love for one another. Later, the Maheshwari family and Mishti are sentimental as they take part in her Vidaai.
Abir experiences a sudden panic attack after their marriage ceremony, and this leaves Mishti in shock. Mishti is later given a warm reception by Meenakshi into the Raajvansh family.
Wednesday, 9th June 2021 – Episodes 248/249
Mishti tries to find a way to squash the differences between her and Kuhu, while Meenakshi sets a lucrative scheme in motion. Later, Jasmeet tries to pin Mishti and Kuhu against each other.
There are celebrations at the Rajvansh household when Mishti and Abir compete during a ritual. Meenakshi also tries to scar the relationship between Kuhu and Mishti by pinning them against each other.
Thursday, 10th June 2021 – Episodes 250/251
Mishti makes a shocking discovery while Kuhu is requested to give her the necklace. Mishti makes up her mind to face Kuhu.
Mishti plans to surprise Abir as they get ready for the Mahashivaratri puja. On the other hand, Jasmeet manipulates Kuhu against Mishti, while Meenakshi sets her subtle plan in motion.
Friday, 11th June 2021 - Episode 251/252
Mishti has something good in store for Abir ahead of the Mahashivaratri puja. Meanwhile, Jasmeet poisons Kuhu against Mishti, and Meenakshi puts her plan into action.
As Kuhu places a sleeping pill in a cup, Meenakshi is of the opinion that her plan is executed to perfection; however, perplexed Mishti sees the unimaginable.
Saturday, 12th June 2021 - Episode 253/254
Abir is drugged when he tries to get intimate with Mishti as their families wait for them. Soon after, Mishti investigates why Abir is drugged.
Abir faints just as Mishti tries to inform the family about Kuhu. Soon after, Meenakshi makes Kuhu and Mishti fight in the presence of both families.
Sunday, 13th June 2021 - Episode 255/256
Mishti backs Parul after Nidhi blames her for Abir's drink being spiked. As Abir reprimands Kunal for doubting Parul's intent, Mishti smacks Kuhu in the face.
Mishti calls a meeting for both families in the middle of the night to make an urgent announcement. After this, she and Abir share an intimate moment.
Monday, 14th June 2021 - Episode 257/258
Mishti and Abir amaze Kuhu with their magical surprise. Later, Meenakshi gives Mishti an exceptional present during the Holika Dahan ceremony leaving Kuhu very bitter.
Kunal and Abir try their hardest to make Kuhu happy as Menakshi interrogates her in front of everybody. Soon after, MishBir commemorates their first Holi in a surprising way.
Tuesday, 15th June 2021 - Episode 259/260
Abir finishes an affectionate dare as his wife and Kuhu have a good time at the Holi celebrations. Soon after, they start behaving impulsively under the influence of marijuana.
Romantic Abir orders his wife to give him a kiss. Later, Meenakshi creates a problem between Mishti and Kuhu once more; at the same time, Abir and Mishti are not on good terms.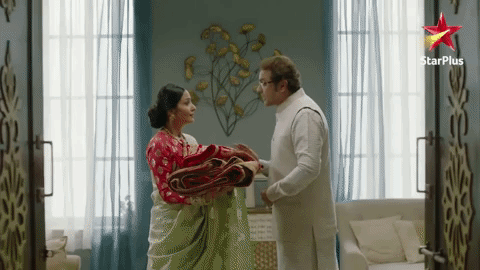 Wednesday, 16th June 2021 - Episode 261/262
Mishti eavesdrops on Abir, making an appalling promise to Kuhu. Soon after, Meenakshi's weird behaviour shocks everybody when she asks the family for forgiveness.
The Rajvaansh family gets ready for a huge ceremony at their company as Kunal grapples with reality. Elsewhere, Abir tries to surprise his wife but ends up getting a shock himself.
Thursday, 17th June 2021 - Episode 263/264
Mishti and her husband are able to fix their first argument as a couple. However, at the launch party, Meenakshi is irked when Abir and his wife stand with Kunal.
Varsha faces up to Kuhu for not telling the Maheshwari family the truth; meanwhile, Kunal asks Meenakshi to forgive him. Later, Parul and Kunal share a vulnerable moment.
Friday, 18th June 2021 - Episode 265/266
Kuhu has some bold accusations for Mishti as Kunal prepares for Meenakshi her favourite meal. Soon after, Meenakshi shocks the family with her peculiar clothes.
As the family attempts to make Meenakshi change her mind, she gives Lakshman a covert task. Later, Mishti and Kuhu find out about Kunal and Abir.
Saturday, 19th June 2021 - Episode 267/268
As Meenakshi gives the interview to anxious Parul, Mishti formulates a scheme to beat the abductors. Abir and Kunal disclose their well-planned trick.
Abir and Kunal attempt to get intimate with their partners at the hotel when confusion in the rooms leaves them in a fix. Meenakshi finds out about their location.
Sunday, 20th June 2021 - Episode 269/270
Meenakshi vents her rage out on Parul and the family as Mishti and Kuhu engage in a fiery quarrel. Later, Abir is surprised by his wife's choice.
Kuhu gives Kunal a raunchy surprise as Meenakshi's trap catches Mishti. Soon after, in another of their quarrels, Kuhu makes nasty accusations against Mishti.
Monday, 21st June 2021 - Episode 271/272
Abir, Kuhu and Kunal leave Mishti alone in the hotel, and Jasmeet pits Kuhu and Varsha against her. This later leaves her with major problems.
Mishti and her husband keep off home for 3 months because of a lockdown, and as they make plans to go back home, her panic attacks ruin the plan.
Tuesday, 22nd June 2021 - Episode 273/274
Meenakshi is excited by the unexpected entry of Abir and Mishti. The panic attacks of the latter give her lots of trouble as the cops search for her.
Abir is angry to discover that some key occurrences in the home were kept hidden from him. Soon after, he reprimands Kuhu in front of everyone.
Wednesday, 23rd June 2021 - Episode 275/276
Varun comes home early, much to the shock of Ketki. Meanwhile, Abir and his wife receive some shocking news about his brother. Abir's wife makes a major blunder at Ketki's engagement.
Mishti has another panic attack and is close to revealing everything to the cops. Soon after, Abir calms her down and makes a firm decision.
Thursday, 24th June 2021 - Episode 277/278
Abir is worried about his wife when she decides to locate the family of the man she murdered. Meanwhile, the Raajvansh family celebrates.
Varun arrives at the house dressed in red, sending Mishti into a panic. Abir receives an unexpected letter about his wife from an unknown source.
Friday, 25th June 2021 - Episode 279/280
As Jugnu gets a peculiar sight on the CCTV video, Kuhu comes across an important clue. Abir is surprised when he finds out information about the family of the dead man.
The family members prepare for the wedding of Ketki and Varun. Soon after, Abir tries his best to stop his determined wife from seeing the dead man's family.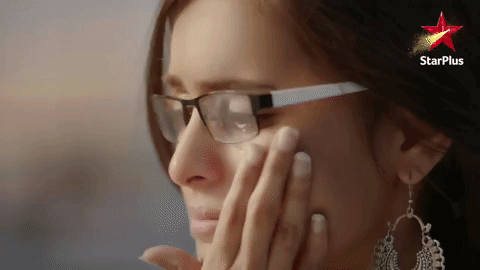 Saturday, 26th June 2021 - Episode 281/282
Abir is confused about telling Mishti what he knows as opposed to keeping his vow to her. As the family gets ready for Ketki's event, Abir and his wife keep their emotions in check.
Varun's message regarding his brother's death stuns Abir. Meanwhile, Meenakshi loses her temper and reprimands Mishti for her unacceptable behaviour.
Sunday, 27th June 2021 - Episode 283/284
Angry Mishti asks her husband about the ruined letter; at the same time, Varun makes a peculiar suggestion, and Meenakshi gets an essential clue on Abir's cell.
Abir tries to make his wife happy with a romantic expression of his love as the entire family prepares for the Gordhana of Varun and Ketki. After this, Varun is surprised by an international incident.
Monday, 28th June 2021 - Episode 285/286
As Mishti quietly holds on to Nirmala's abuse, Abir takes a firm stance against this. Soon after, angry Nirmala cancels the marriage ceremony.
Abir comes to the aid of Ketki after Nidhi hits her. Meenakshi tries to extract facts from Mishti while Abir and Nirmala argue about Ketki.
Tuesday, 29th June 2021 - Episode 287/288
Varun and Ketki's betrothal event starts on a high note. Abir's worst fears happen as his wife tries to complete a request.
The betrothal ceremony starts without the presence of Abir and his wife. Soon after, Abir gives Ketki a precious present as Mishti chooses to tell Varun's family everything.
Wednesday, 30th June 2021 - Episode 289/290/291
Mishti shouts at Kuhu for reckless behaviour and later leaves the dinner table after Varun talks about Karan kicking the bucket.
After a game, Mishti has another of her attacks. She tells her husband that she wants to lose all her memories from the past.
Meenakshi interrogates Mishti about what happened the night that Karan passed away. After, Varun tries to get her to confess at a game of truth or dare.
Mishti
Things have a horrible start; she is unable to find the man she loves, Abir. Eventually, she finds him in an ambulance, and she declares her love for him. They have fights but always survive together until she kills an innocent man.
Abir
After he marries the love of his life, his drink is spiked. His wife then overhears a conversation between him and Kuhu, which angers her. Something horrible happens, and Abir is left with two difficult choices between telling his wife the truth and keeping his promise.
From the above Sacred Relationships teasers, June episodes promise to offer the greatest Indian entertainment. You can watch Sacred Relationships episodes on Star Life all week long at 21h00 and 21h30.
READ ALSO: Strange Love teasers for June 2021: Who tries to kill Astha?
Briefly.co.za published the Strange Love teasers for June 2021. They highlight how Astha and Shlok have severe relationship problems, and things only worsen when Aditi enters the picture. Shlok even attempts to divorce his wife. Will their love make it through this harsh storm, or will Aditi get the revenge she has always craved for?
Source: Briefly News