Phindile Gwala biography: age, daughter, husband, wedding, parents, Uzalo, body goals pictures and Instagram
Do you know that after graduating from the high school, Phindile Gwala studied her entrepreneurship studies at Raizcorp? Well, she is a true definition of brains and beauty. Her career took a different path when she started doing stage plays in various theatres in South Africa. But wait, how did Phindile Gwala become Nonny Muvhango? Read on to find out!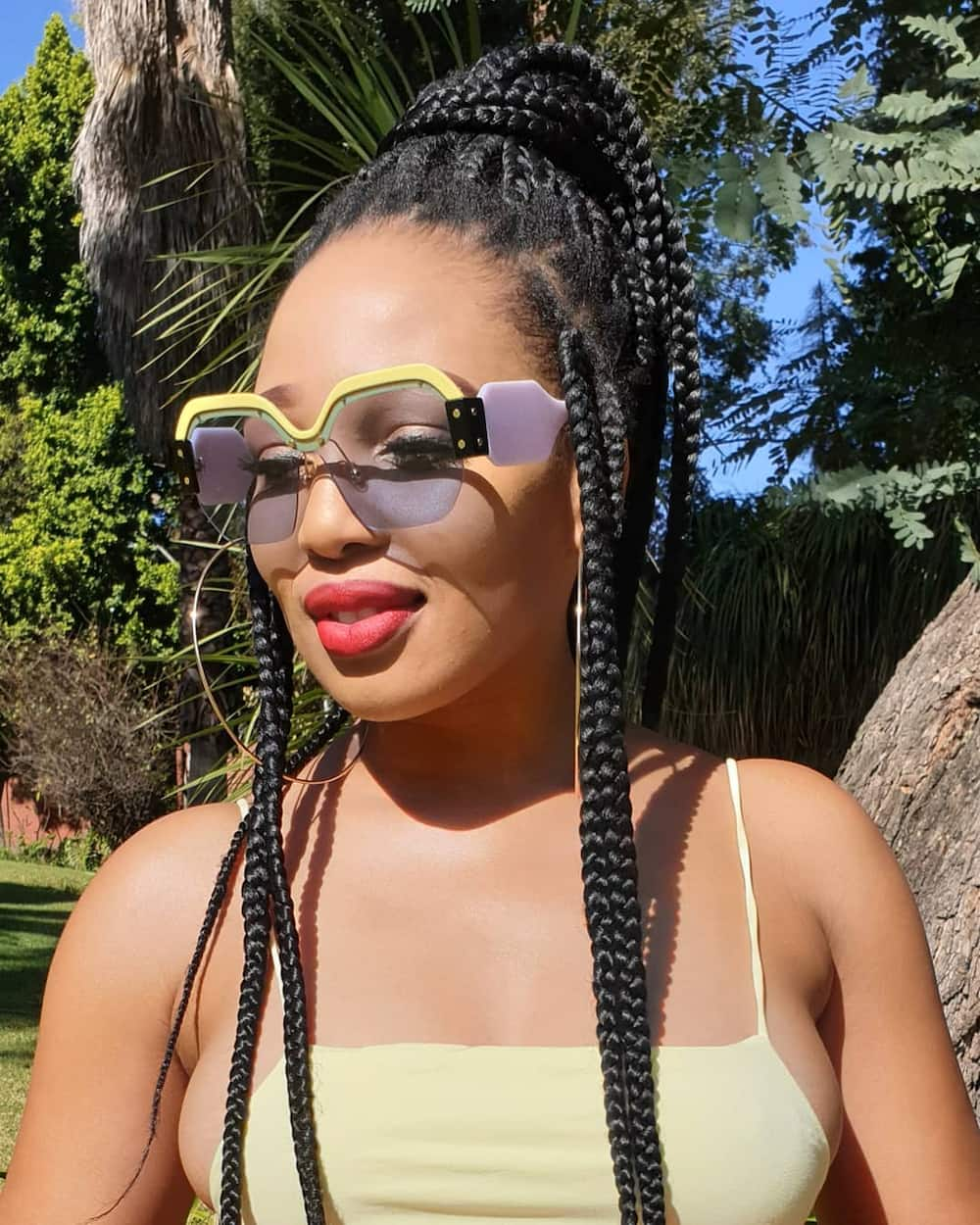 After playing the role of Nonny on SABC soapie Muvhango, where she played the role of a drama queen due to her bubbly personality, Phindile Gwala later decided to resign. She announced to the world that she would be leaving Muvhango and grow beyond her brand.
Phindile Gwala profile summary
Full name: Phindile Gwala
Stage Name: Nonny Muvhango
Birthplace: Eshowe, KwaZulu Natal.
Nationality: South African
Birth Country: South Africa
Daughter: Thato Gwala
Marital Status: Married
Husband's name: Armando Ngandu
Year of birth: 1986
Hair colour: Black
Body size: Curvy
Language: Zulu, English
Phindile Gwala biography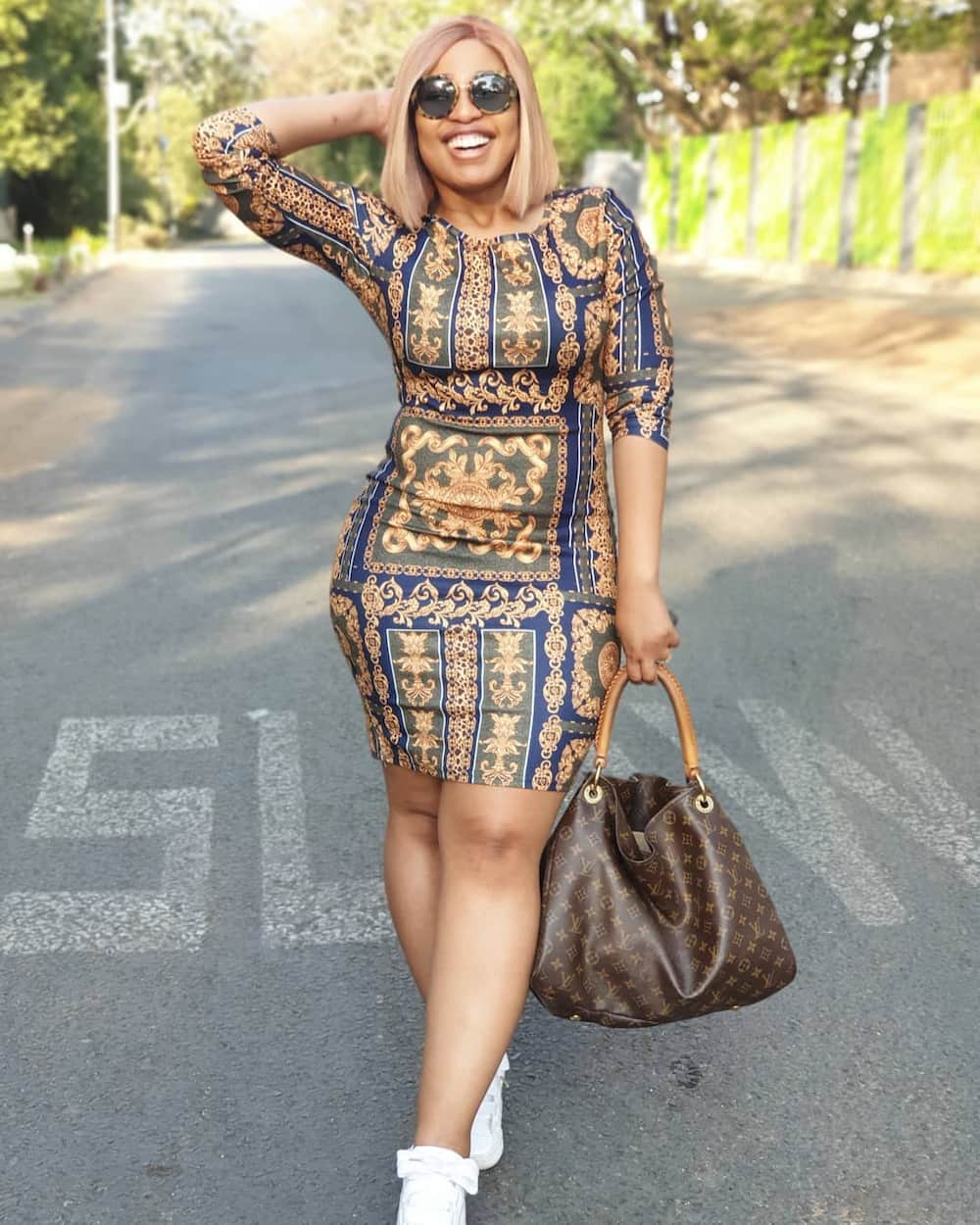 Phindile Gwala was born in December 1986 in Eshowe, KwaZulu Natal. She grew up in KwaZulu by her parents, who are Christians, and pastors in their Church. She was one of the best actors in Muvhango, where she played the role of Nonny Nkosi, a character who was full of drama. She played her debut role in the SABC2 soapie since 2012, but she announced her resignation five years later. She wanted to take her career path in business management by airing her show, Phindile explained to the fresh breakfast team on Metro FM.
READ ALSO: Mantwa Matlala biography: age, children, husband, wedding, education, qualifications, car, house and Instagram
Phindile Gwala husband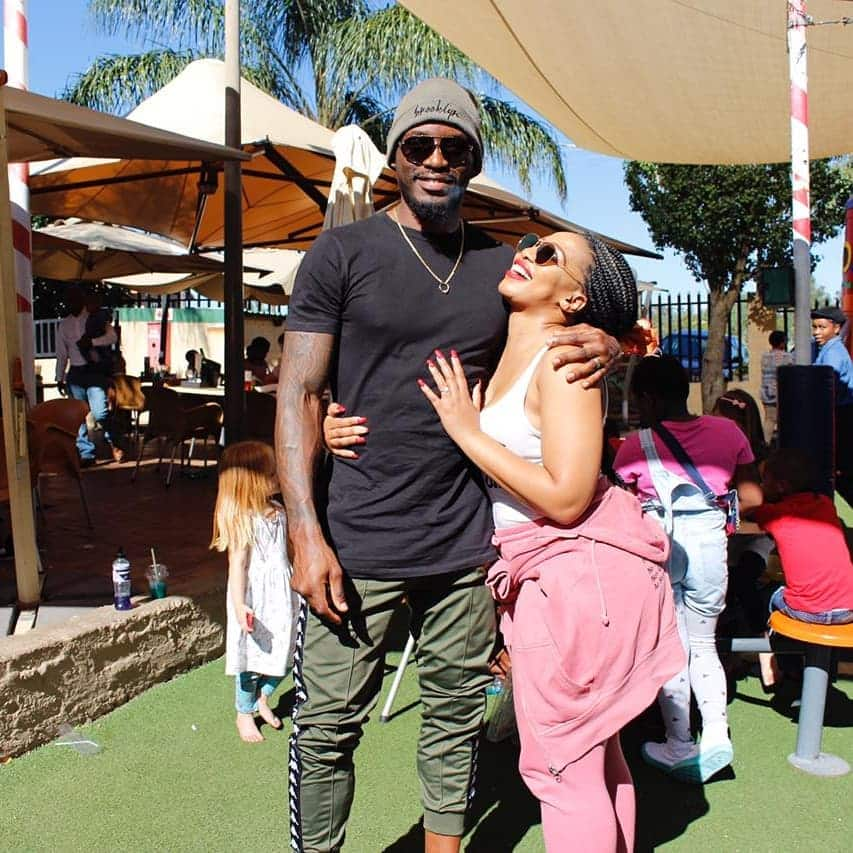 Phindile's character as Nonny on Muvhango was not smooth. She struggled with dating as many suitors approached her for her fame on TV. She gave up one of her relationships when one of her ex-boyfriends accused her of faking tears after hurting her feelings. Since then, she kept off relationships for a while.
Phindile Gwala's husband died in a tragic road accident when her daughter Thato Gwalo was little. She later met Armando Ngandu, a Congolese model, at a parking lot of a night club in Rosebank, Joburg. After several months of texting and dating, their love blossomed. Armando appreciated their relationship and was always proud of their relationship. He had a daughter too, Lola, from his previous relationship.
Phindile Gwala wedding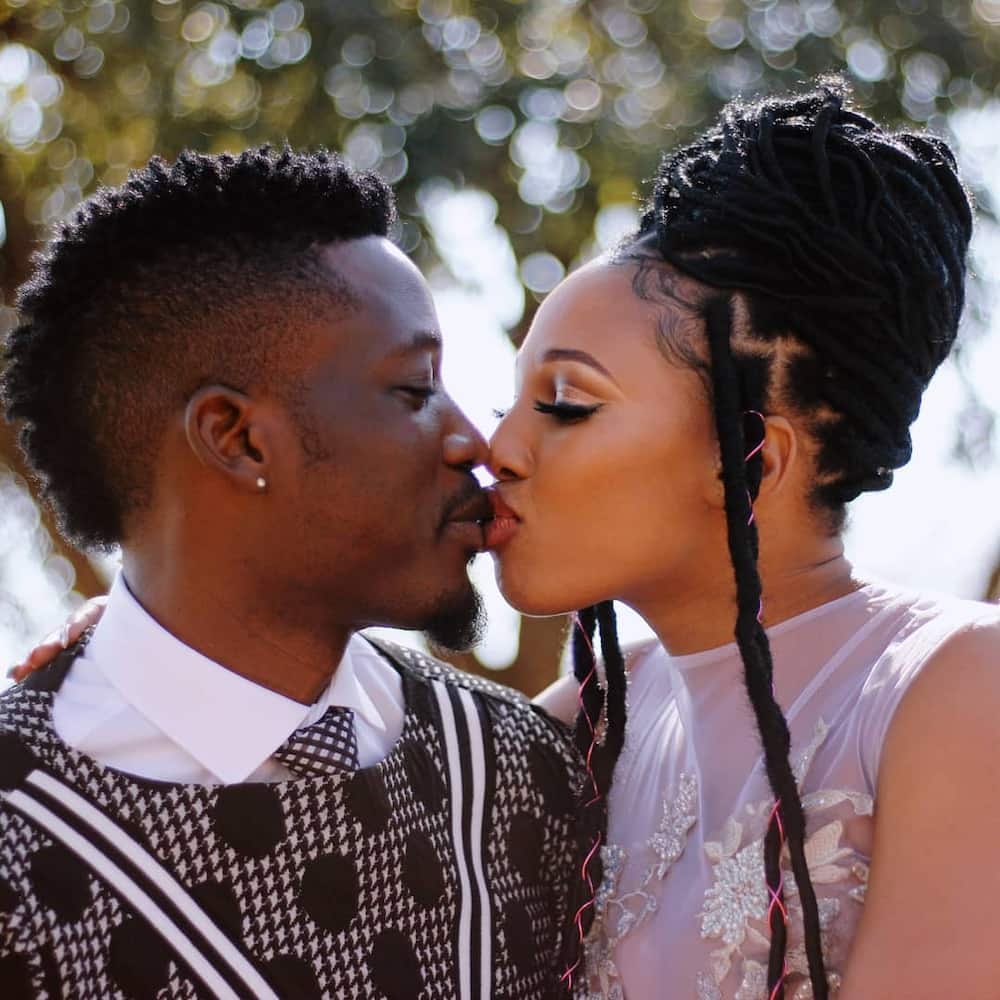 After two years of dating and posting their beautiful photos on social media, Nonny and Armando got married, through traditional marriage. The wedding was a private ceremony which was on Christmas day. The photos of their wedding day are on social media, and even after the wedding, they still show how much they adore each other.
What is next after Muvhango?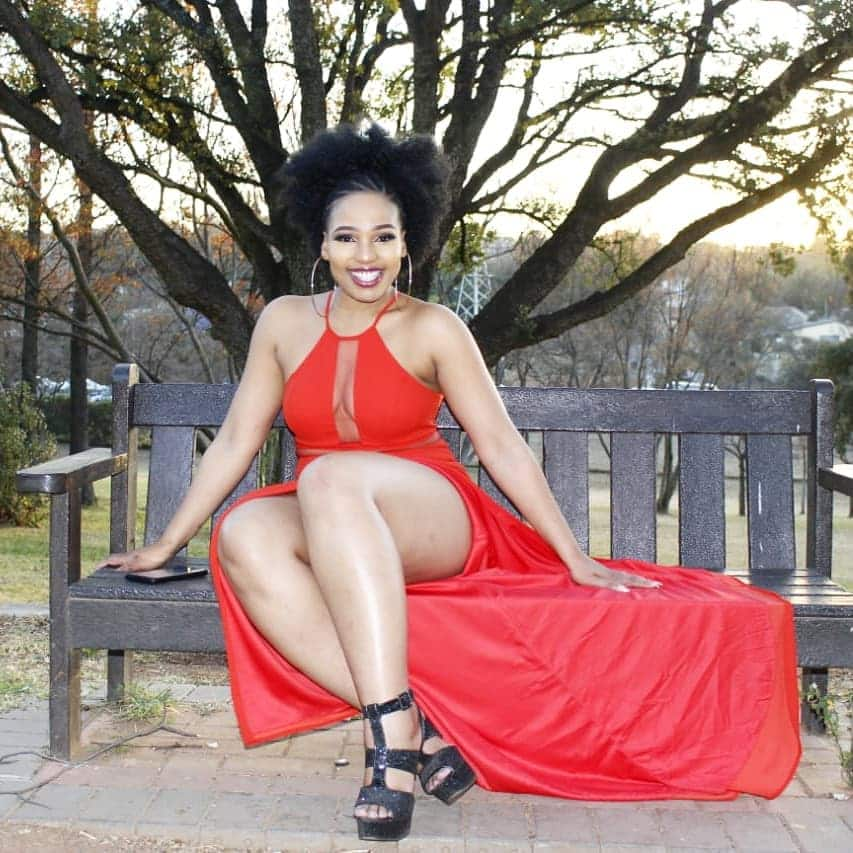 After five years of acting as Nonny Nkosi, the nosey receptionist, she is expected to make her TV comeback to one of the most-watched soapie's Uzalo. Her reason for quitting was that she had been working for 12 hours a day in Muvhango, having little time for her family and social life. The TV star is running a business with his husband, which is so far doing good. Together they have a business Lotha's Car-wash and Shisa nyama business in Wynberg Joburg. The star deals with the catering department while her husband focuses on the car wash.
The actress is also a star in the movie 'looking for love', and she loves it. She explained that acting in films and theatres gives her the freedom to focus on her family and business. The couple has registered their studio, Ngandu Productions and they will focus on producing films, adverts and media-related roles.
Phindile Gwala parents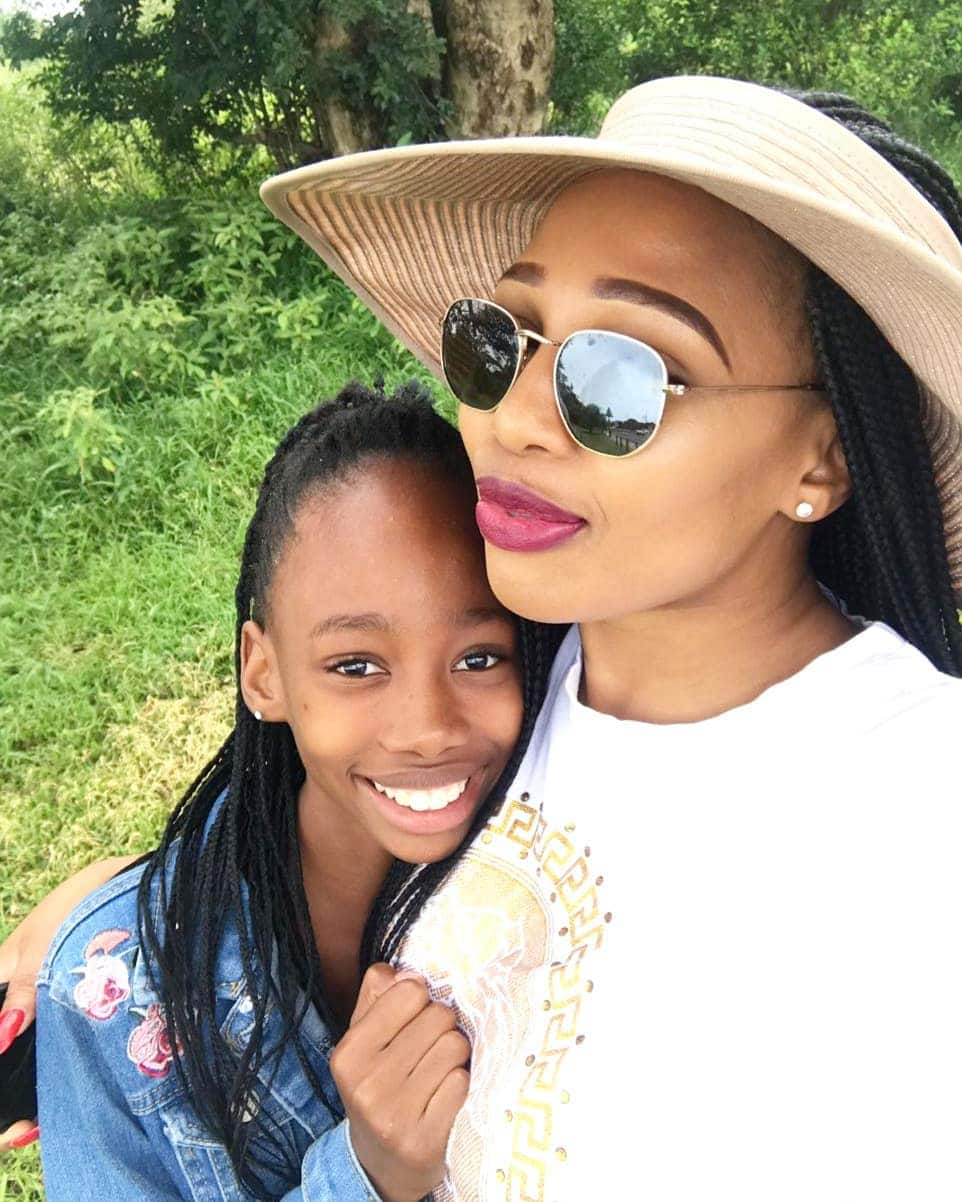 Phindile, born and raised in a Christian setting, also preaches in their Church. Her parents are both preachers, and she was lucky to meet a spouse who is from a religious background. She has, on several occasions, shared pictures of her parents with her on social media, and they look very much alike. They have visited her on her workplace and occasionally enjoyed her success with her. She shared photos of them blessing her new house on social media.
Phindile Gwala body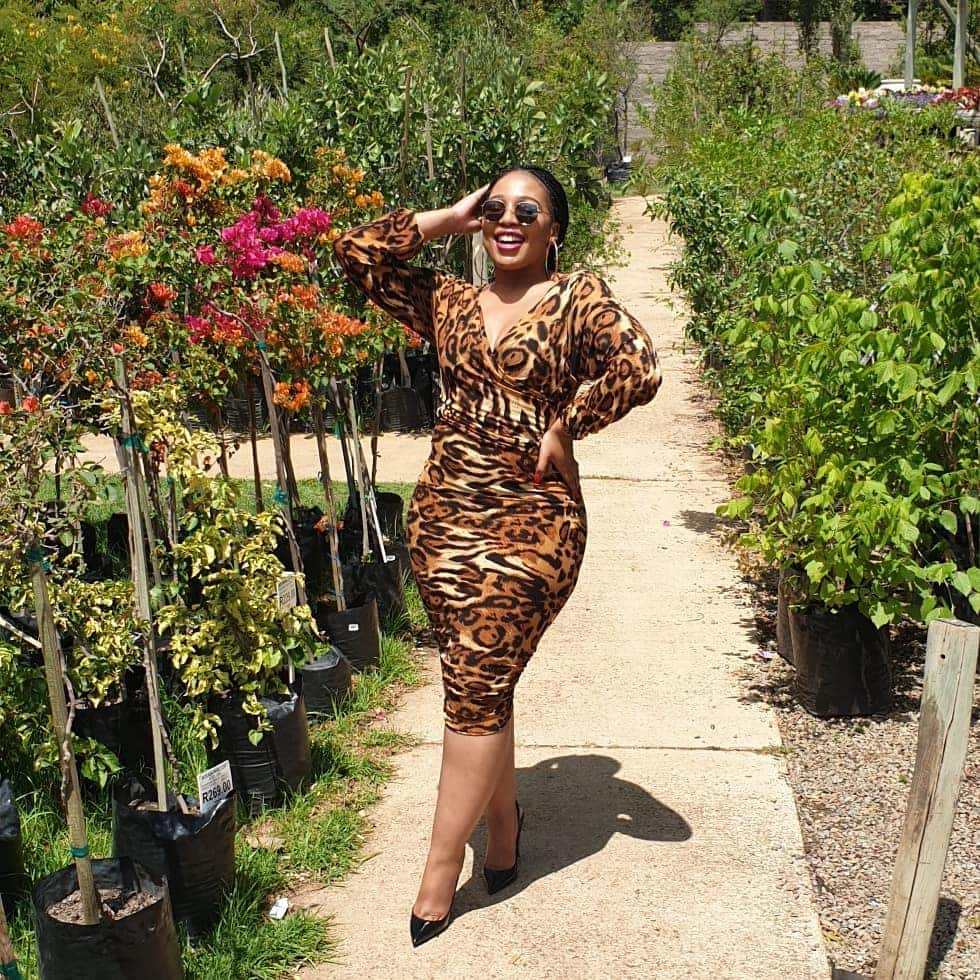 The former Muvhango performing actress is currently serving her body objectives in her curvy body. She never shies off from the public, and is always ready to show her sexy African figure. Phindile's body goals will give you motivation with her subtle thick body and curves.
Phindile Gwala Facebook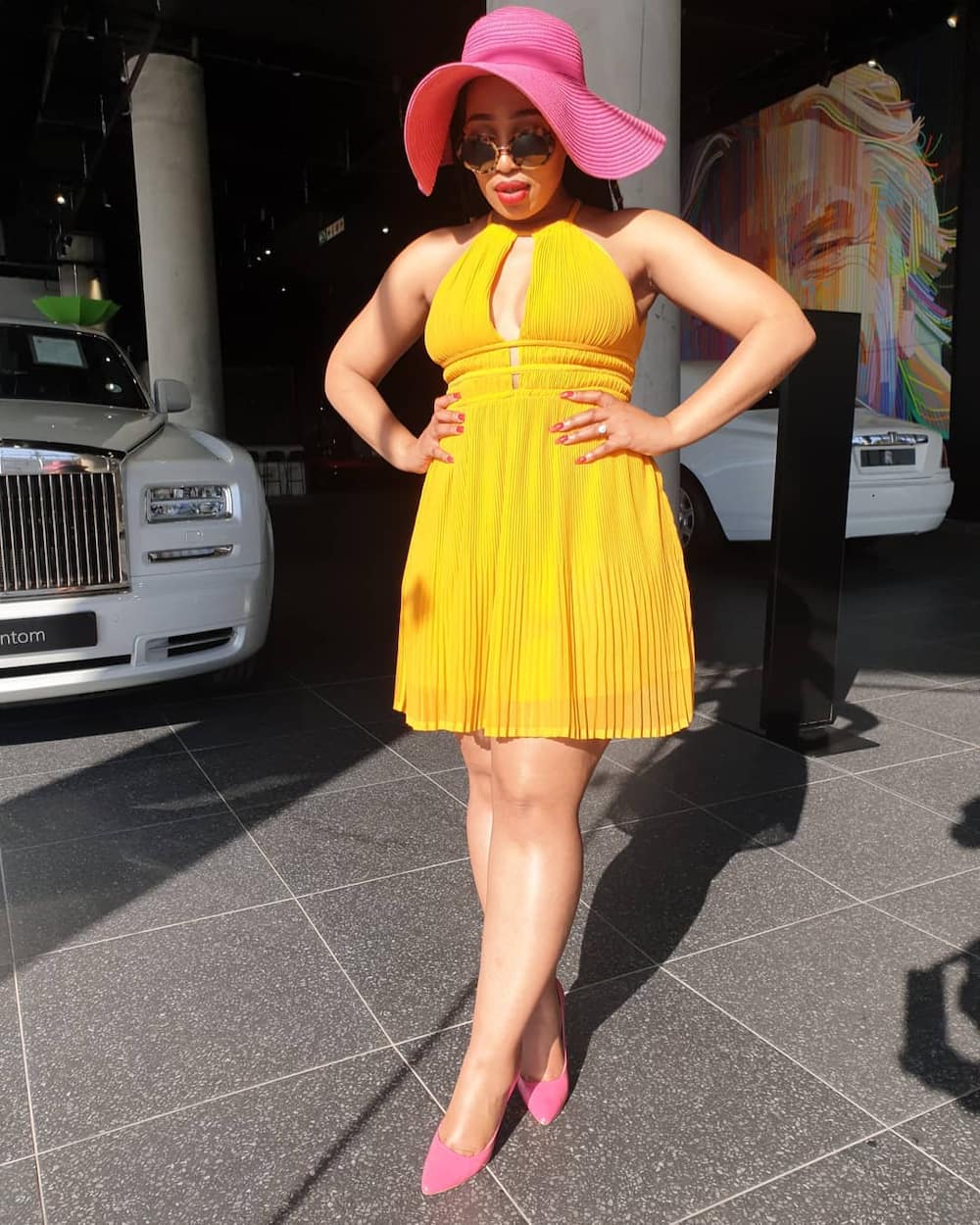 The star has many followers on her Facebook page, where she loves posting her social life, parents, and husband on Facebook. She posts photos of her dancing and twerking for her man as well as all the right moments. She advertises her business on Facebook and also updates the fans of her moves. Her Facebook fan page has approximately 230k followers.
Phindile Gwala Instagram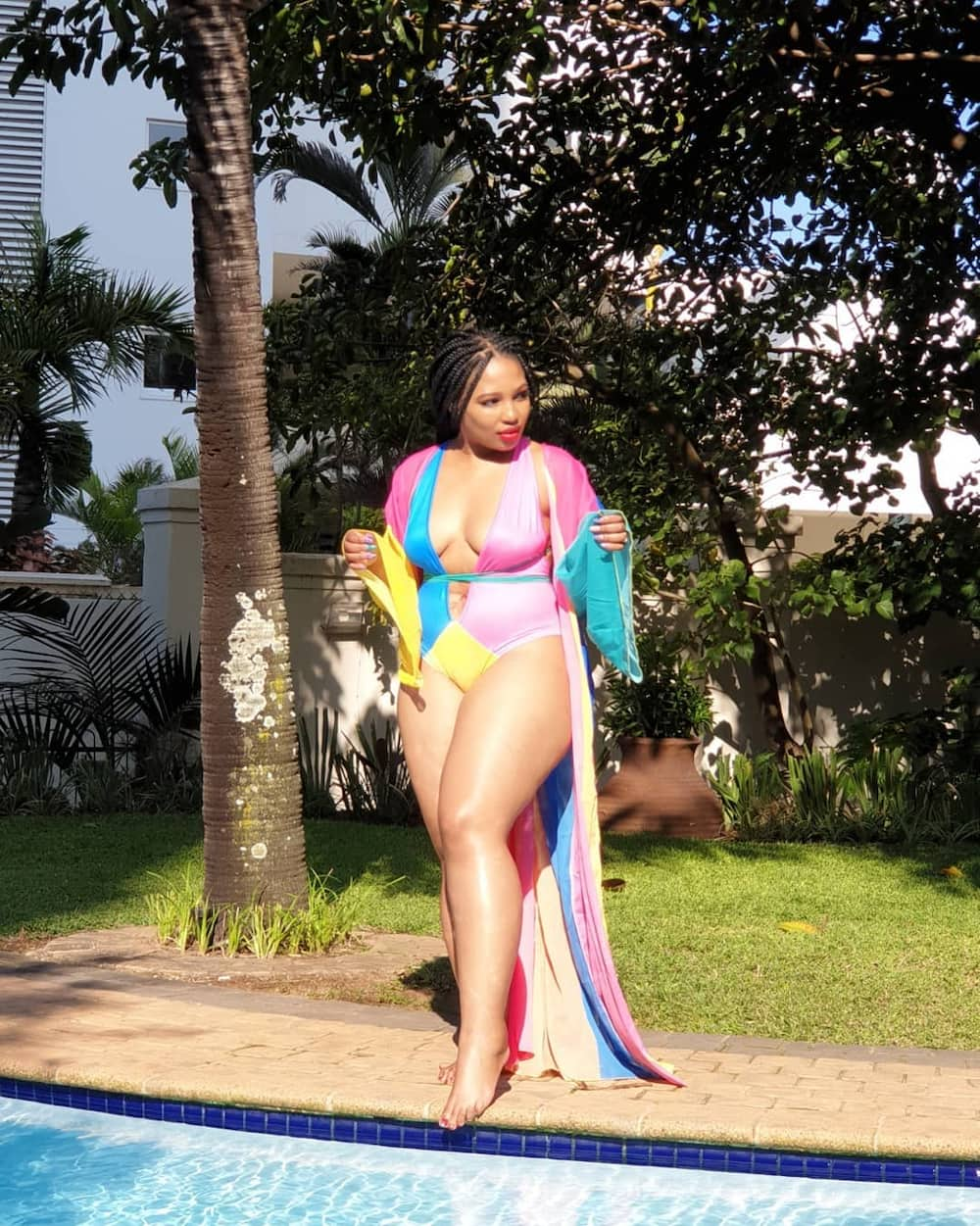 Her role as an actress has attracted many people to follow her on social media. The star has 803.6k followers on her Instagram official page. She has used her husband's surname, alongside her name on the social media account. She continues to post her secrets to her exquisite body and her loving family. Photos and videos of her curvaceous body are all on her official page.
Phindile Gwala twerking
Phindile Gwala posted a video of her twerking for her baby daddy Armando. The couple rocked in black matching tights and danced by the swimming pool. They seemed to be enjoying themselves as they burn their calories. Her husband reposted the video on his page, calling his woman, Crush Every day. The all-time star with a sexy body has more of her videos on YouTube where she shows her twerking moves.
Phindile Gwala lives a real-life and enjoys it to the fullest. She believes that there is nothing dull and fake about her life. She is naturally business oriented and has a passion for acting. Her success comes from the hard work that she puts in both. She has inspired many ladies who are undecided on what career to choose by encouraging them to practice aggressiveness.
READ ALSO: Thando Hopa biography: age, place of birth, nationality, partner, siblings, family, parents, education, images, agency, Vogue and Instagram
Source: Briefly News