Mpoomy Ledwaba bio: age, baby, spouse, sister, podcast, YouTube, profiles
Who is Mpoomy Ledwaba? Meet Mpoomy Ledwaba, who is a university drop out who managed to build her business empire. The 24-year-old was first introduced to the media-crazy masses when she married Brenden Praise (Ledwaba), a South African Idols finalist and a recording artist. Currently, Mpoomy is an influencer in her own right.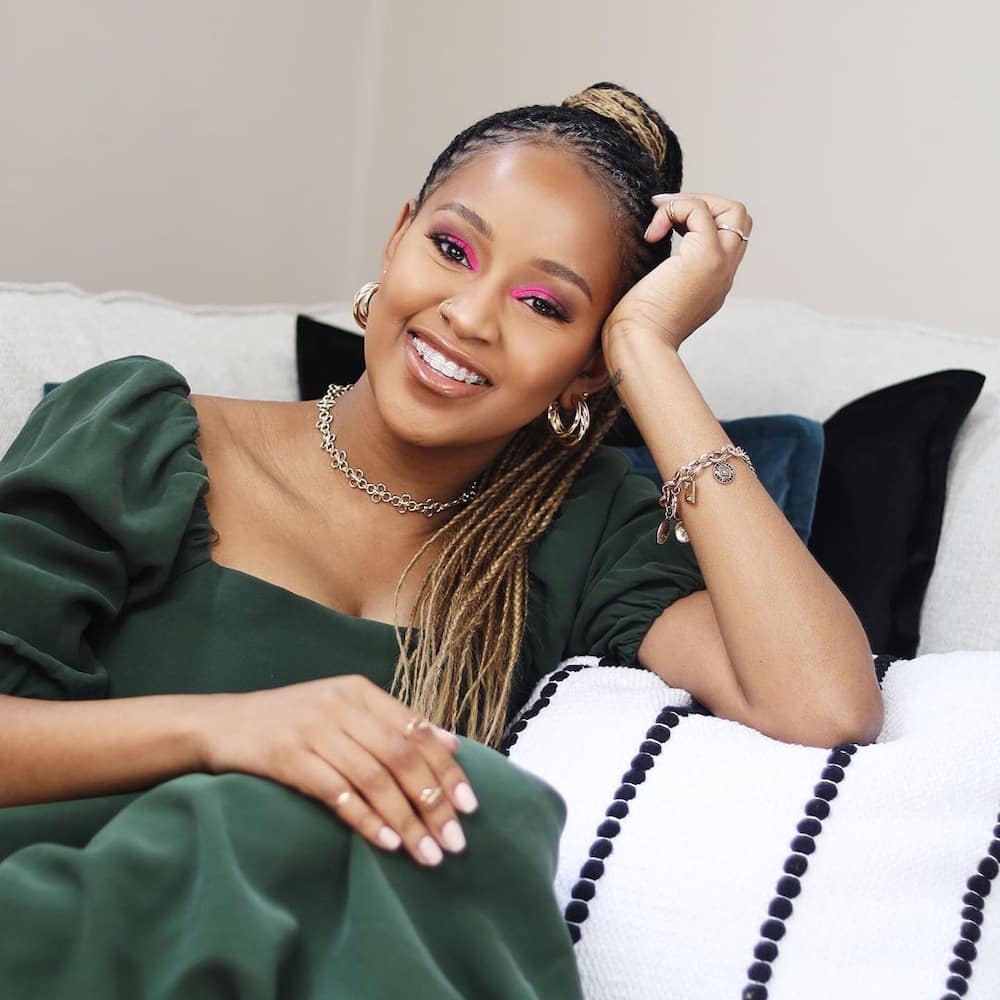 Mpoomy Ledwaba story is a fascinating one. Having dropped from university and offended her parents to start her business, she made her story worth reading. Read more on this article and get to know how she overcame all the challenges.
Profile
Mpoomy Ledwaba maiden name: Nompumelelo (Mpoomy) Ledwaba
Birthday: January 23, 1994
Age: 26
Gender: Female
Height: 5 feet 5 inches
Nationality: South African
Profession: Entrepreneur, singer, speaker, Instagram Star
Marital status: Married
Husband: Brenden Praise
Mpoomy Ledwaba Instagram: @mpoomy-ledwaba
Biography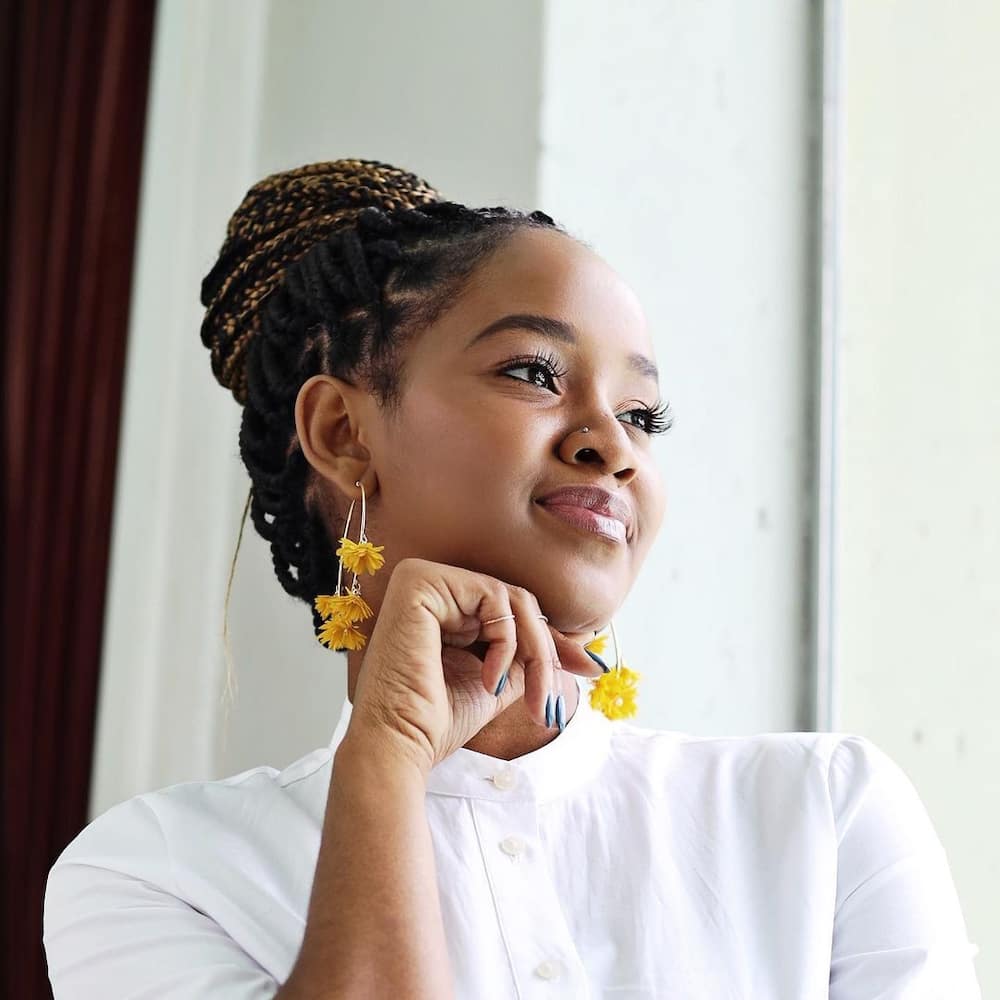 Below is every detail you need to know about Mpoomy, a YouTuber, speaker, and entrepreneur. The article contains info about her background, spouse, entrepreneurship, among other exciting details. Read more here!
Background info
Mpoomy Ledwaba age is 26 years, born on January 23, 1994, in Middelburg, Mpumalanga. She comes from a good background, and her parents took her to church when she was still young. She is talented in singing, something she started at the tender age of 5 years, where she started singing with her dad and 4 siblings and at the church choir.
When she grew up, she started singing professionally, and she once backed popular singers like Vashawn Mitchel, Donny McClurkin, and Dr Tumi.
Besides singing and being a backup artist, she is also a flourishing speaker and entrepreneur who recently co-hosted a sold-out event in conjunction with Mahalia Buchanan, a women's gathering that left many highly inspired. As an entrepreneur, she is the person behind Aneno Nail and Coffee Bar, the co-founder of Hello Gorgeous Lets Talk and a director at Ukhamba Lobuntu Chem.
Passion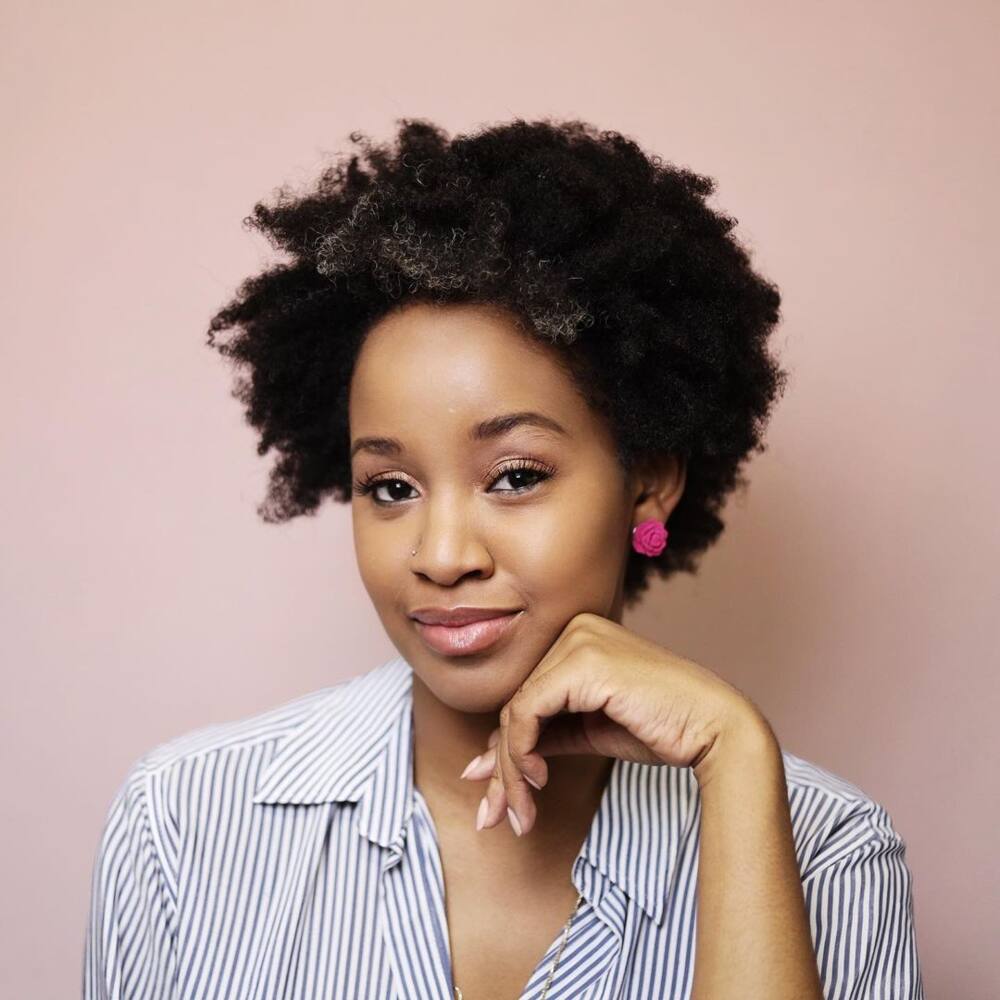 Her passion and focus are on purposeful living, music, women, marriage, and ministry in all forms to glorify God. She believes that life has just begun for her, and there is no limit to anything she sets her mind & focuses on for as long as God is in it. With every step of obedience, God reveals Himself & His plans to this young, energetic woman. She is walking in her purpose and glorifying God every step of the journey.
Education
She later relocated to Johannesburg, where she enrolled at the University of Johannesburg (UJ) to study accounting. In her second year in the university, she was fortunate to land a job as a banker at Investec, creating a platform for her to establish her career in the corporate world.
Dropping out of school
During exam time, she was in the exam room with her colleagues ready to take a finance exam. On the contrary, instead of reading and preparing for the exam, she was busy planning for a business. When she perused the exam sheet, she could not concentrate, which prompted her to stand up and leave the exam room. That was the last time she stepped in class!
Journey to entrepreneurship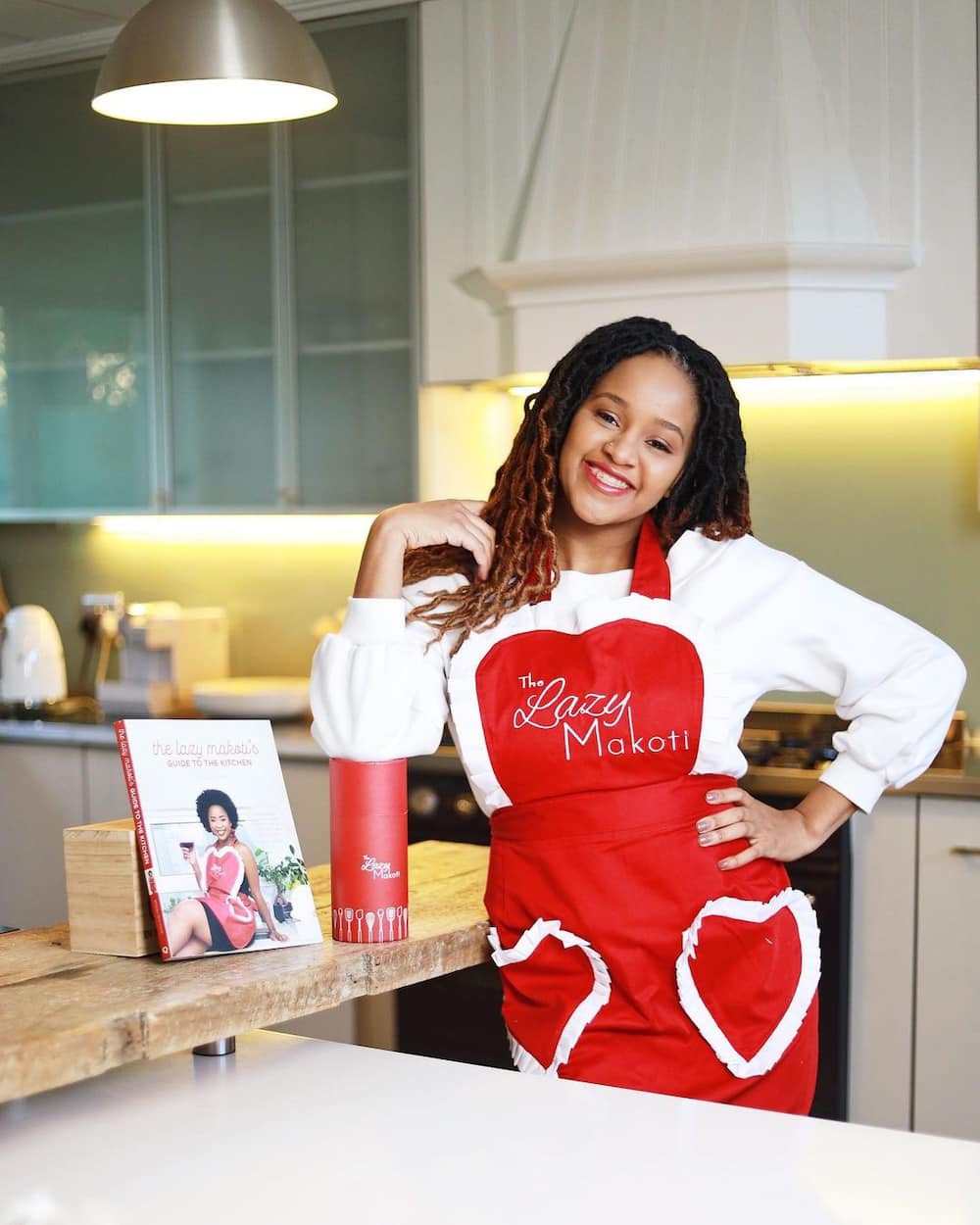 She made a brave move despite knowing she never had a startup capital for any business, no experience at all, and worse of it all; she knew her parents would be upset with the idea.
Although the plan was not clear and everyone around her said she was making a mistake, Mpoomy said she had faith in her dream to open a nail business.
While trying to find her way, she joined a modelling agency. Her first job was a billboard and a TV advert that paid her R22,000 ($1,546). Following in her father's footsteps, she invested it in a cleaning business.
She made a flier of her new-born cleaning business and posted it on WhatsApp groups, and she ran it for a year until she had to clean client homes herself.
Despite the many challenges she went through to establish her business, she employed six people and planned to get into the hair industry, create a nail product line, and then franchise the business. This is definitely not the last time you hear about this small-town girl with big dreams.
Spouse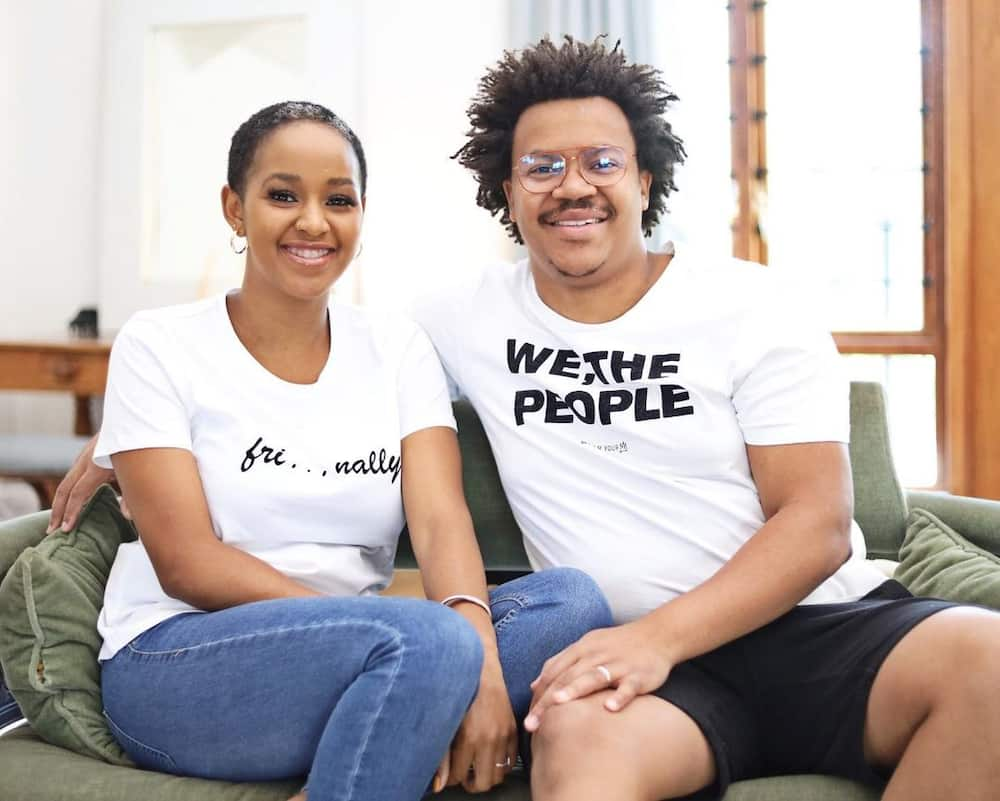 When did Mpoomy Ledwaba get married? Mpoomy Ledwaba wedding with Brenden Praise was in January 2017. In 2017, immediately after their marriage, he gave her R15,000 ($1,054) to enroll in a nail school. How old is Brendan Praise? Mpoomy Ledwaba husband age is 26 years, and he was born on February 5, 1994, in the small town of Graskop, Mpumalanga Province. You can get more info on the Mpoomy Ledwaba podcast and get to know their love journey and where they started. Still, you can watch more on Mpoomy Ledwaba YouTube channel and get to see the useful content she posts regarding love-related topics and beauty.
Sister
Mpoomy Ledwaba sister death occurred through a car accident the day after she moved out of the house. Despite the fact there is nothing much Mpoomy would have done to control such incidences, she feels like she failed her older sister. 8 years down after her sister died, their father was diagnosed with ALS, and he also succumbed, leaving her with the grief of losing two of her family members.
Mpoomy Ledwaba net worth
Details about her exact net worth are not provided. However, she has a YouTube channel that has a net worth of 10,000 dollars. Additionally, she runs other successful businesses, making her worth a lot.
Frequently Asked Questions
Below are the frequently asked questions about Mpoomy Ledwaba, who is a YouTuber.
Is Mpoomy Ledwaba pregnant again?
Yes, she is pregnant with her second child. The couple's first child is Nuri, who recently celebrated her first birthday.
How old is Mpoomy Ledwaba?
Nompumelelo (Mpoomy) Ledwaba was born on January 23, 1994, in Middelburg Mpumalanga. She is 26 years old as of 2020.
With the above bio of Mpoomy Ledwaba, it is evident that her success never came on a silver platter. She has worked her way up to achieve what she has wanted. This serves as an encouragement to anyone who wants to venture into a business to go for what they believe is right for them!
READ ALSO: Dineo Ranaka biography: age, boyfriend, siblings, family, quotes, Dj and Instagram
In other news, Briefly.co.za reported on August 20, 2019, about the life of Dineo Ranaka. Ranaka is a famous South African television beauty girl, radio DJ, reality TV pageant, MC, and successful businesswoman. She is better recognized for her leading roles as host for the music show Club 808 on eTV.
Dineo Ranaka is a spotlight woman living on the edge with a full blast of determination and talent. Her fame commands a broad base of fans with most of them constantly admiring her accomplishments and success.
Source: Briefly News