Kerri Browitt Caviezel bio: age, children, husband, siblings, profile, Instagram, net worth
Kerri Browitt Caviezel is a well-known English language educator who also plays the flute. Kerri is the spouse of the popular American actor Jim Caviezel. She is a very private person and keeps out of the media unless attending the functions with her husband.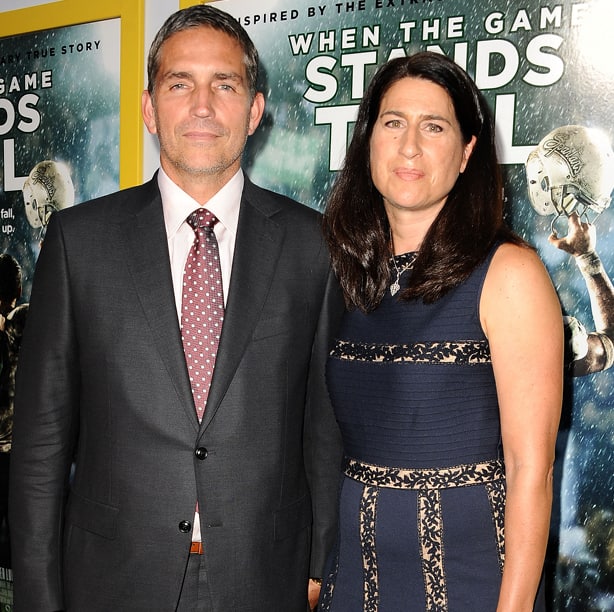 Although Kerri gained fame due to her husband's career, she is an accomplished teacher in her own right. Besides being a teacher, she is a mother. She was a basketball player in her college years.
Kerri Browitt Caviezel profile summary
Full name: Kerri Browitt Caviezel
Kerri Browitt Caviezel birthday: September 26th, 1968
Place of birth: Mount Vernon, Washington
Nationality: American
Kerri Browitt Caviezel age: 52 years old in 2020
Kerri Browitt Caviezel height: 1.75 m
Marital status: Married
Occupation: Educator
Kerri Browitt Caviezel biography
Kerri comes from a close-knit family of four children. Her parents are Jean Vendetta and David Browitt. Kerri Browitt Caviezel siblings include her sister Kristen Lineham and two brothers, David and Jim Browitt.
She attended Cle Elum Roslyn High school in Washington, where she participated in the school basketball team. Kerri Browitt Caviezel was talented in the sport, and her height gave her an added benefit. She was a member of the Washington All-State Basketball team.
READ ALSO: Tammy Bradshaw bio: age, children, wife, grandchildren, career, profiles, net worth
After high school, the talented player joined the Western Washington University where she secured a position in the college basketball team.
In the 1989/90 season, Kerri played as a team member of the WWU Vikings where she attained records as the top WWU leader in rebounds, assists, points and countless others.
In 2015, the instructor was honoured by the Athletics Hall of fame in a colourful ceremony. Her children were present during the event.
Kerri Browitt Caviezel family
Her first meeting with her would-be husband was more like a fairy tale. Her sister-in-law Amy takes credit for the matchmaking skills.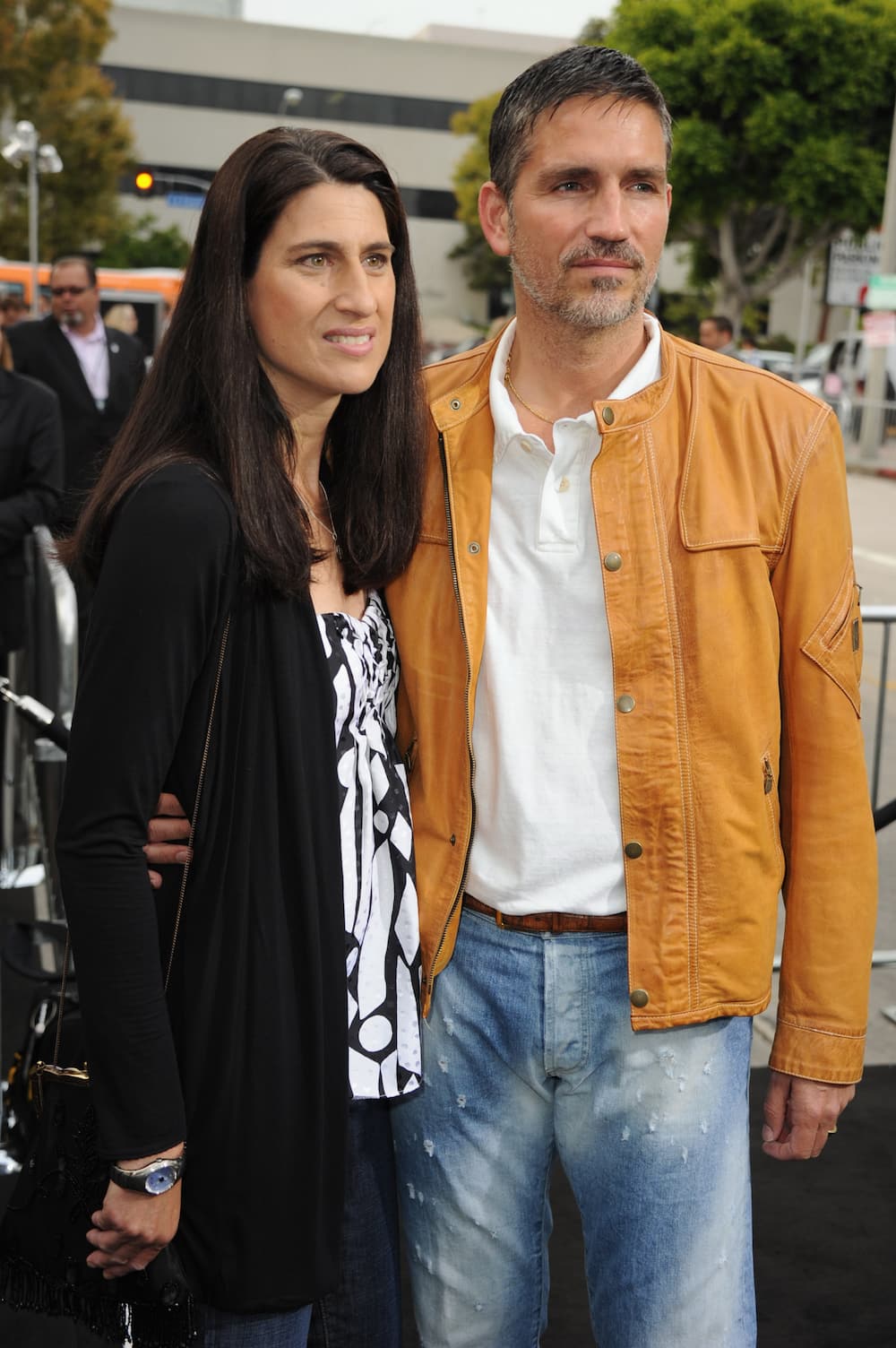 Kerri and Jim Caviezel hit it off much to their amazement. The two were joined in holy matrimony on July 20th 1996 at the Immaculate Conception Church in Rosslyn, Washington. They have been married for twenty-four years, and their union has no known scandals, unlike many Hollywood marriages.
After the release of the 2004 popular movie, The Passion of the Christ, she became famous as the woman behind the actor. She accompanies him to significant film occasions.
Caviezel children
The couple has no children of their own; however, they have three adopted children. Kerri Browitt Caviezel children, Bo, Lynn and David, were Chinese orphans before the couple took them under their wings.
READ ALSO: Martie Allen bio: age, partner, parents, movies, TV shows, net worth
The couple were strategic while choosing each child. They surprised everyone when selecting their kids as each child was diagnosed with cancer.
Bo and Lynn were born with brain tumours that doctors managed to remove successfully. David had sarcoma on his leg, but after several visits to the hospital, the doctors saved his leg.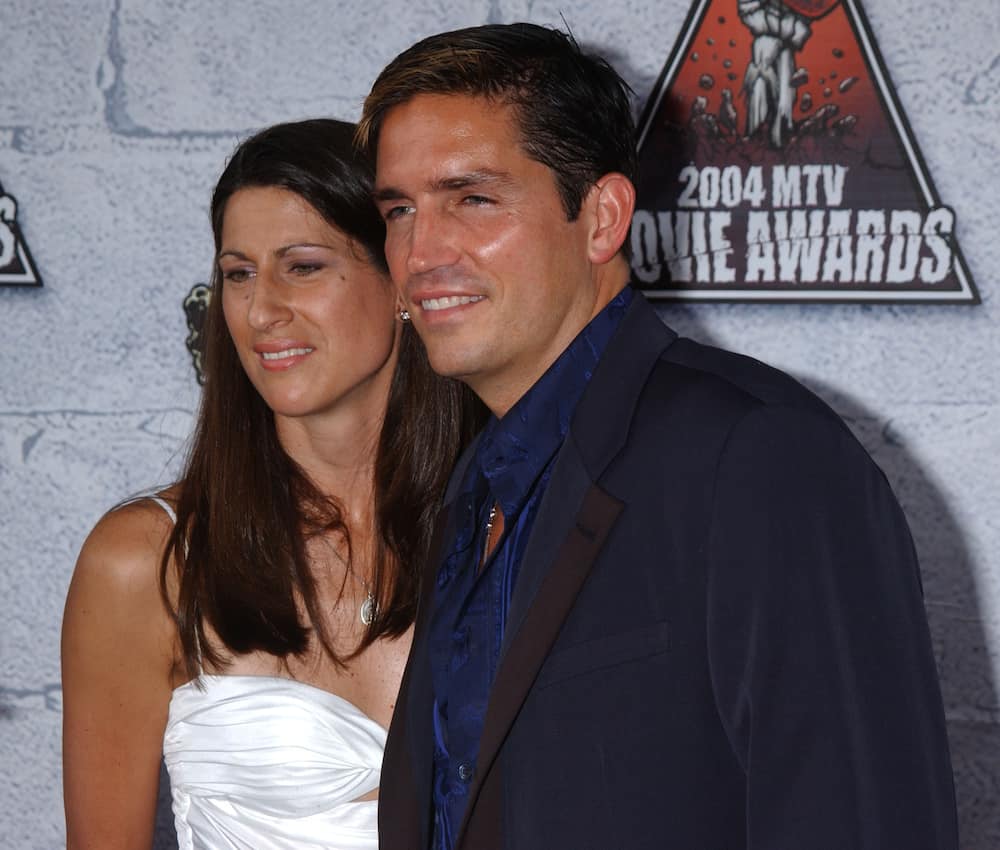 Kerri Browitt Caviezel net worth
The former basketball player is a well-known personality due to her marriage to a famous actor. However, the educator's net worth is not known. Her husband's long career has paid off with a current net worth of $25 million.
Social media
Where is Kerri Browitt Caviezel 2020? Although she wears many hats in her life, her social life remains a mystery to many as she prefers keeping her personal life private. She still works as an English instructor. The talented instructor has no Kerri Browitt Caviezel Instagram or any other social media handle.
Frequently asked questions
Kerri's life brings a lot of questions stemming from her marriage to Jim Caviezel. She is a woman who has guarded her privacy fiercely. Read below to understand more about her, her husband and his career.
Why did Hollywood drop Jim Caviezel?
Although he continues to act whenever possible, Jim is not cast in major movies after playing Jesus Christ in The Passion Of Christ. He fell out with the movie director, Mel Gibson, just after accepting to play the role. Gibson promised him he would never work in Hollywood again.
How did Jim Caviezel meet his wife?
Jim's first meeting with Kerri is like a fairy tale. He met his wife through a blind date arranged by his sister Amy. The two have been married for over two decades.
What is Jim Caviezel net worth?
Jim is a television and film personality with a current net worth of $25 million. He is paid approximately $125,000 per episode for his appearance in TV shows. The payment translates to $3 million per season.
What ethnicity is Jim Caviezel?
Jim is of mixed ethnicity. His father is of Swiss and Slovak descent while his mother is Irish. He was brought up in a close-knit Catholic family in Conway, Washington.
Kerri may not be as notable as her husband, but it is obvious that her family comes first. The support she has offered her partner throughout the years has paid off. Her family, students and community are lucky to have her to lean on.
READ ALSO: Amanda Moye Brown bio: age, daughter, wedding, parents, height, Instagram
Briefly.co.za wrote a biography of Amanda Moye Brown. She is the wife of James Wely "Wes" Brown popularly known for television shows and movies.
Being a wife of a celebrity makes one a celebrity, and Amanda is no exception. She is a showbiz sweetheart even though she prefers to keep her life private. Read the article to get more insight into the life and children of Amanda Moye.
READ ALSO:
Daisy Mtukudzi bio: age, children, partner, wedding photos, songs, speech, latest
Uncle Roland bio: Age, wife, cars, the Blesser, accounts frozen, profile, video, net worth
The internet cannot get enough of Nompilo Gwala AKA (Nandi from Rhythm City) hot photos
Source: Briefly.co.za