Andile Ramaphosa age, children, wife, wedding, parents, education, scandal, Instagram and net worth
Andile Ramaphosa is a force to be reckoned with. He may be tainted by the small scandal here and there but it's evident to those who know him that he is a humble, independent and hardworking man. After all, it cannot be easy to be the son of the president of South Africa. In this article, we cover a lot of the facts of Andile that you may not know including his scandals, his wife and much more.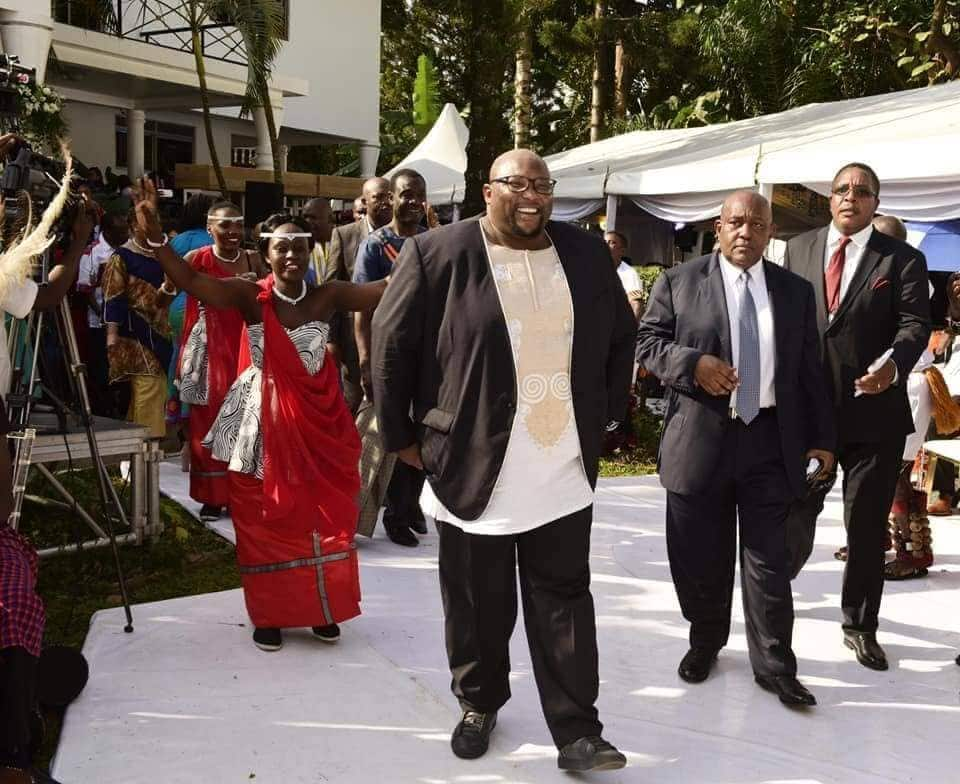 If you are curious about the Cyril Ramaphosa son, this is the article for you. He has led quite an exciting life, wedded from another part of the continent and also made good for his life so far. Andile Ramaphosa age is 38 years old, and here we have all the tea about his life. We answer questions like, 'Is Cyril Ramaphosa married?' and 'What is Andile Ramaphosa net worth?'.
READ ALSO: Sal Masekela age, wife, siblings, surfing, NBA, X games, education, TV shows, MTV, podcast, and Instagram
Andile Ramaphosa education
From 2001 to 2005, he studied in the University of Cape Town. He did accounting and Statistics.
In 2007 to 2009 he got a masters in economics from the Fudan University.
In 2010 to 2011 he did a masters in Science Global Finance from both the Hong Kong University of Science and Technology and the NYU Stern School of Business.
Andile Ramaphosa family
Parents
Andile Ramaphosa father is none other than Cyril Ramaphosa. His father has been in the political limelight way before his first son, Andile, was born.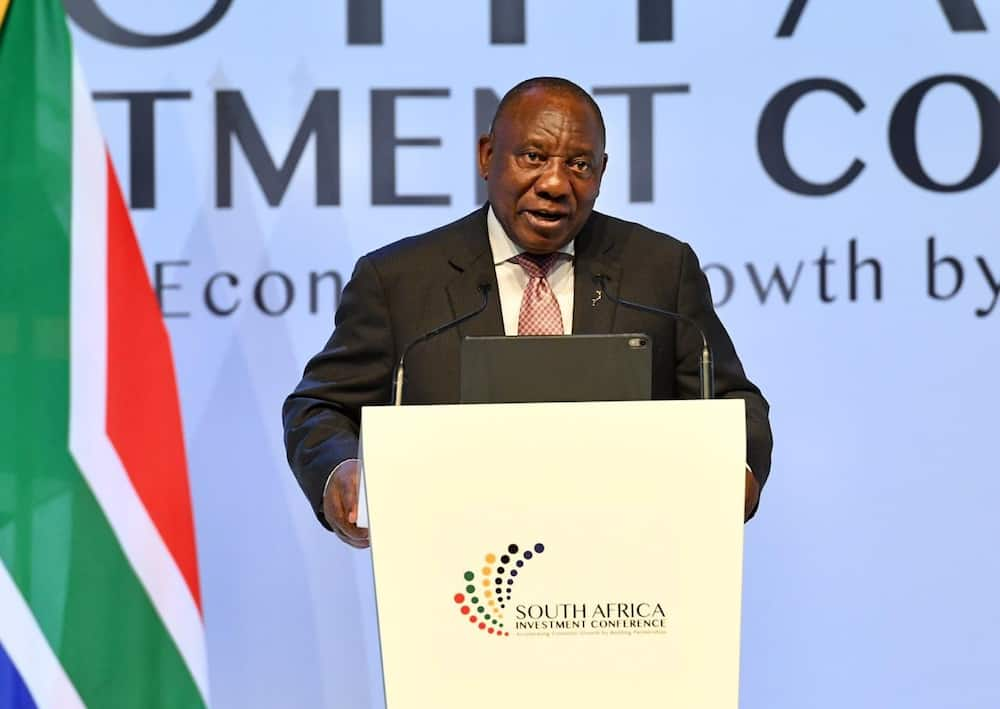 Cyril has, however, been married twice. His first wife is the late Nomaziza Mtshotshisa. She was a businesswoman and the first African female chairperson of the New York Stock Exchange. They divorced in 2008, and she passed away that same year after battling an illness.
His second wife is Dr Tshepo Motsepe, who is currently the first lady and Andile Ramaphosa mother. She is a very qualified woman who comes from a well-connected family. Her sister is the mining billionaire Patrice Motsepe. Her other sister Bridgette Radebe is married to the South African minister in the presidency Jeff Radebe.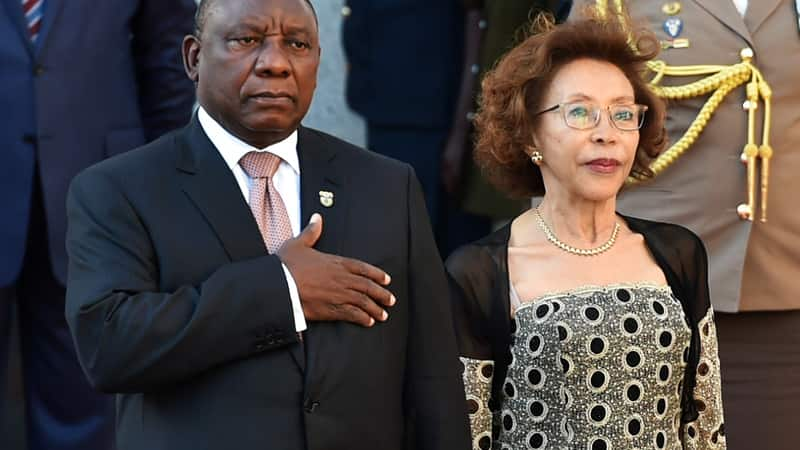 Dr Tshepo is very qualified with a Bachelor of Science degree in Medicine and Surgery at the University of Kwa Zulu Natal. She then went on to do her Masters of Public Health in Maternal Child Health and Ageing at the Havard School of Public Health.
READ ALSO: Thabo Mbeki age, children, wife, foundation, books, quotes, education, house and contact details
Not only is she impressive on paper but she has worked extensively with non-profit organizations in Africa, and she is currently the chairperson of Africa Self Help Trust (ASHA).
Siblings
He has two sisters and one-half sister, Tulisa from his fathers first marriage.
His sisters are Mashudu and Keneilewe (Kiki). The girls are known to keep low profiles much unlike their older brother Andile who follows in their father's footsteps. They are students at the University of Cape Town and maintain a very reserved lifestyle.
His other brother is Tumelo. Tumelo is based In San Francisco, California. Some of his pictures on social media caused a frenzy from females as he is considered an eligible bachelor.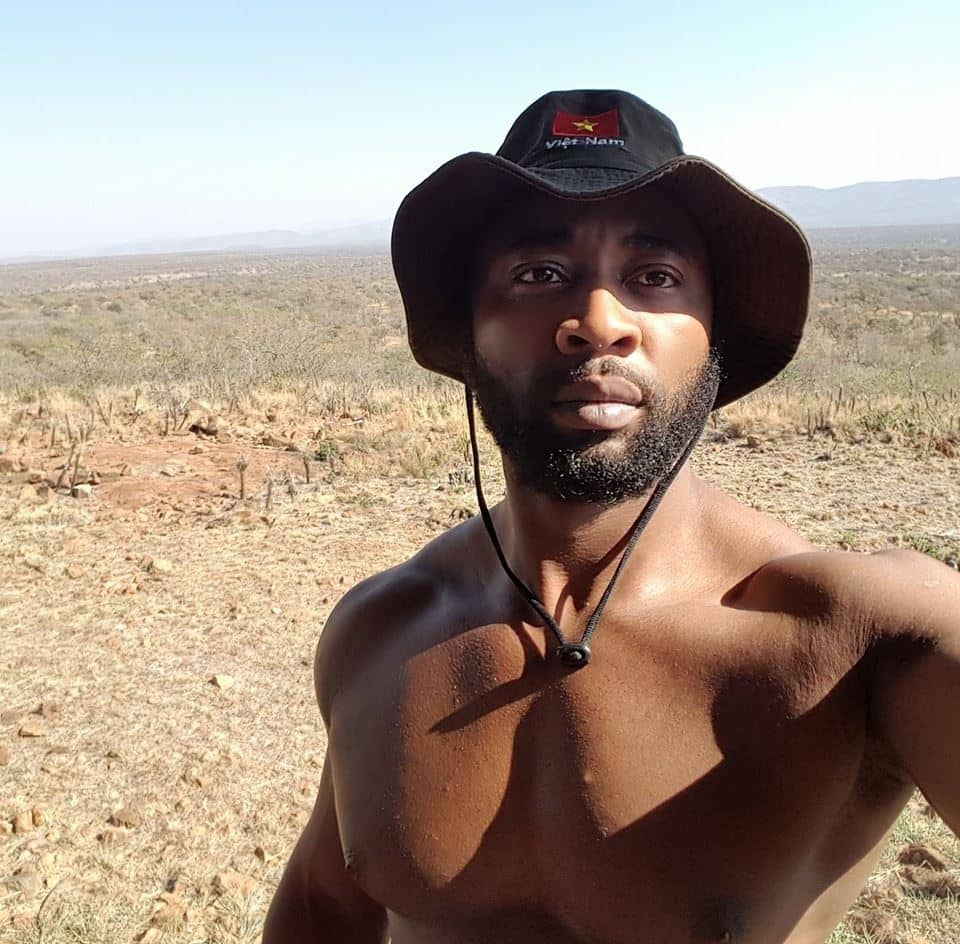 What makes this Ramaphosa son even more appealing is the fact that he is the CEO of a company called StudEX Wildlife. His company seeks to preserve endangered wildlife species from predatory animals, poachers and hunters. He also has a masters degree from Hult International Business College.
The Ramaphosa family is a truly diverse one. They were also raised well by their parents, with a strict foundation to ensure that they are able to fend for themselves.
Andile Ramaphosa wife
His wife is a beautiful Ugandan lady called Bridget Birungi. She is the daughter of the former Ugandan Prime Minister Amama Mbabazi. She is well educated because she has a Masters degree in engineering.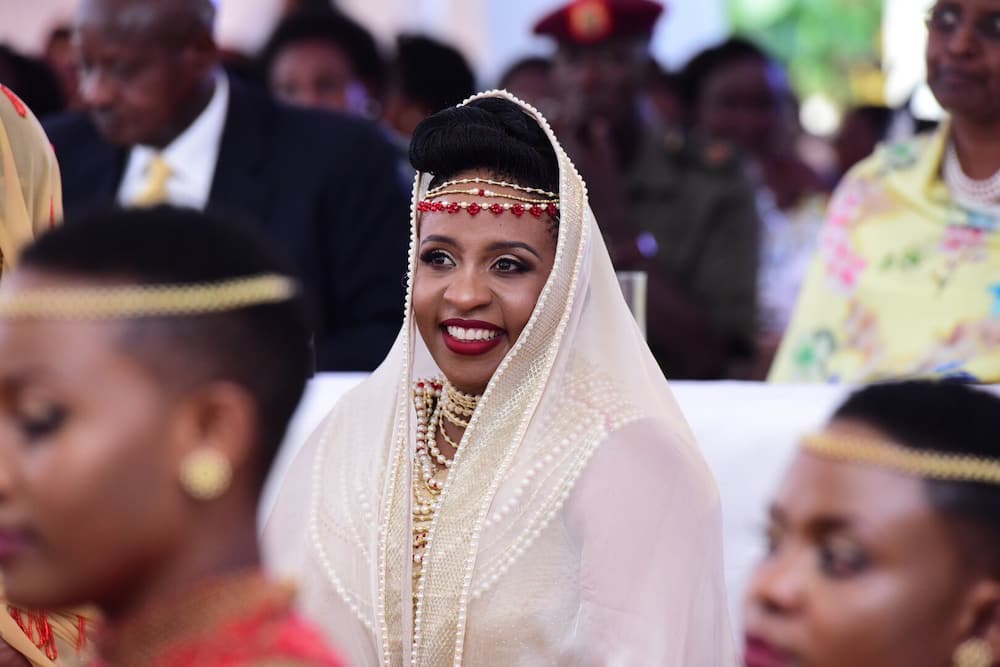 Wedding
Their love story seems straight out of a fairy tale. They met about ten years before the date of their wedding, which took place on the 4th of August 2018 and was also a traditional wedding to represent their roots and cultures. Their wedding trended in both South Africa and Uganda, and it was the ceremony of the year.
As it can be seen below, the president of Uganda, Yoweri Museveni, graced the occasion.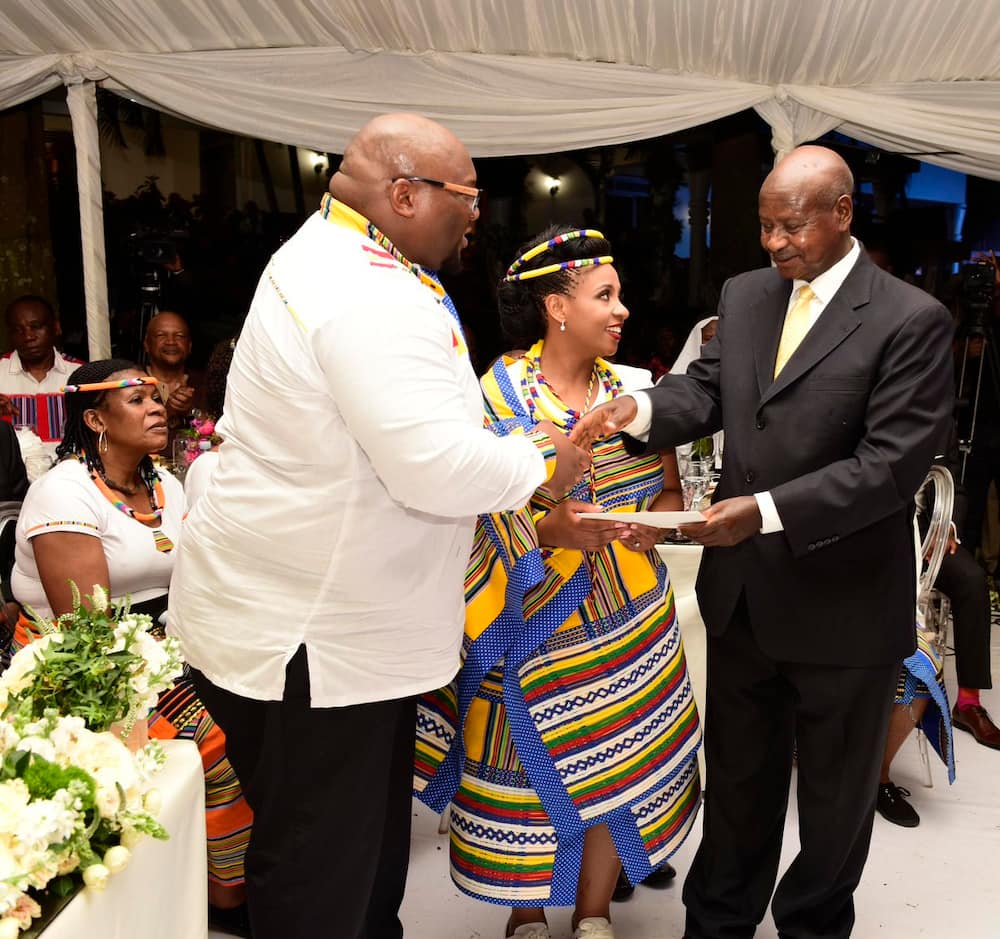 In Beijing, there was a social gathering, and it just happened that they were both there at the same time. Andile was there conducting business while Briget had gone to China for her undergraduate studies.
READ ALSO: Janez Vermeiren biography: age, wife, wedding, TV shows, Instagram and contact details
At the function, one of Bridget's friends had talked to Andile before she did and then encouraged her to speak with him. They hit it off almost immediately. It turned out they had the same interests and likes even before she knew that he was the son of such a prominent man in South Africa.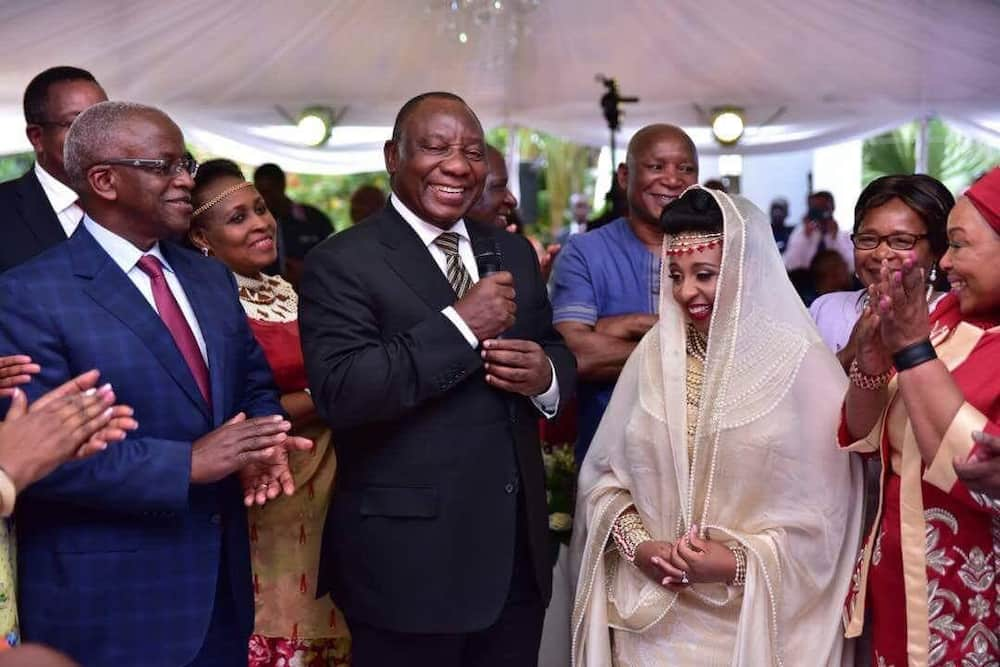 Above we can see the president of South Africa, Cyril with his son to be daughter-in-law, Bridget.
Soon after she joined him in South Africa, and they had a beautiful daughter, Ainebyona.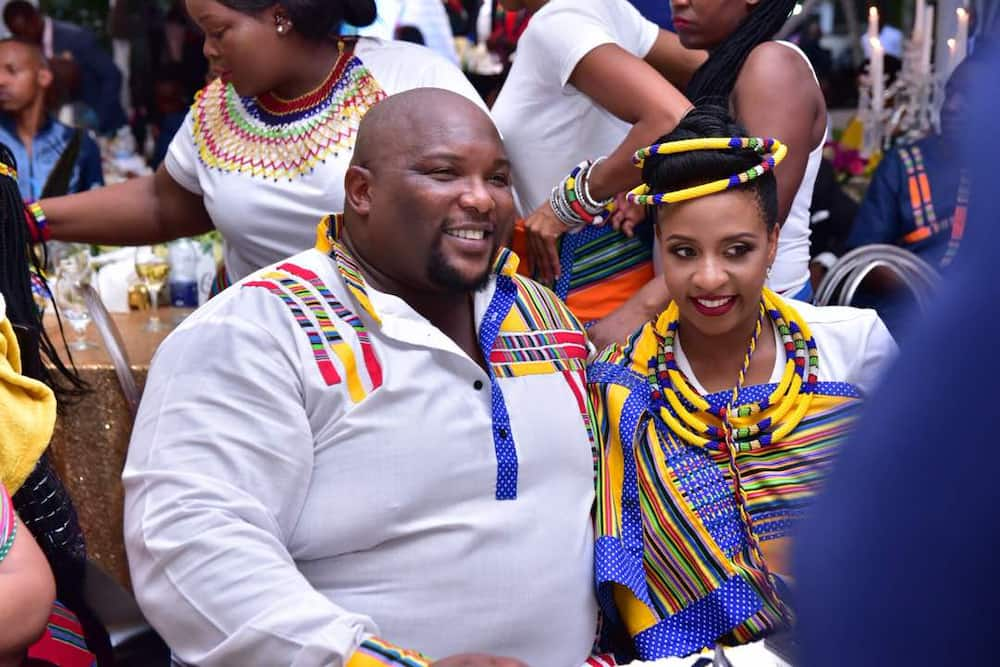 Andile Ramaphosa scandals
In March, Andile was caught up in a scandal that brought a lot of trouble for him and his father. It was revealed by News 24 that he was in connection with Bosasa, now renamed African Global Operations.
He had received a lump sum from the company amounting to about R2million. The money is allegedly related to advisory work on more than 20 state and private contracts in other African countries, namely Kenya and Uganda.
His company Blue Crane Capital received the money. From his part of the story, he claims to be taken advantage of and that he was very naïve at that time.
The Bosasa deal was signed just as Cyril assumed the presidency and this also raised some red flags. However, his campaign managers were swift enough to return the money when they realised they had no idea where it came from.
The president was also harsh on his son. Saying that if his child is involved with this matter and found guilty, he will help in the process of bringing him to justice.
Andile Ramaphosa net worth
As of the moment, Andile's net worth is not known to the public, but his fathers net worth is not one to be joked around with. His father is worth R 6.4 billion, which translates to $5 million.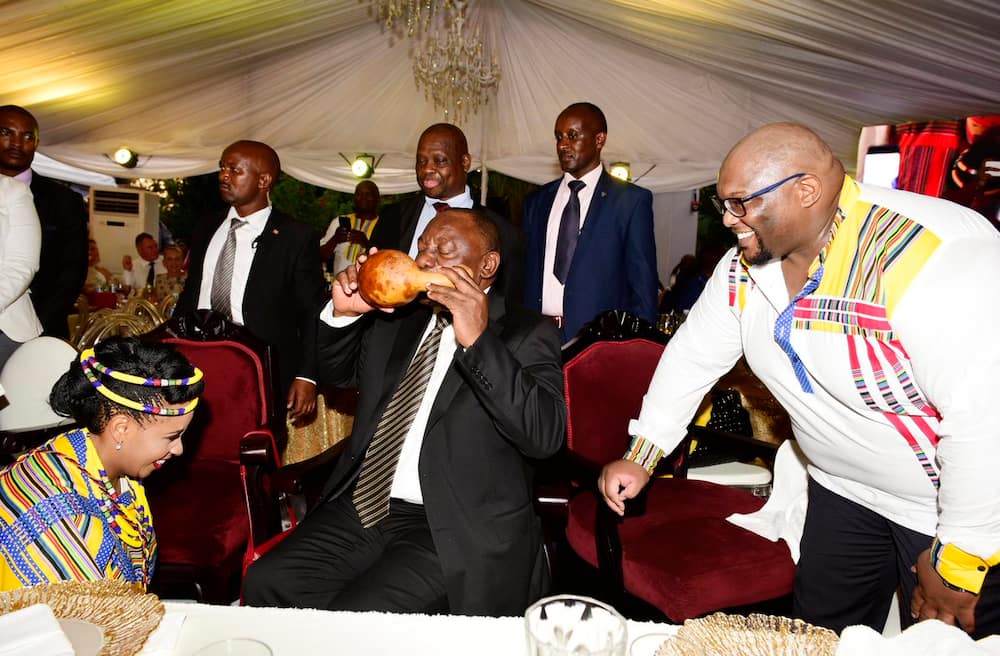 Andile Ramaphosa Contacts
Andile Ramaphosa Instagram is not available at the moment, but as soon as he has an account, we will let you know.
Andile Ramaphosa Facebook: @RamaphosaAndile
Andile Twitter: @Ramz
Andile Ramaphosa LinkedIn: Andile Ramaphosa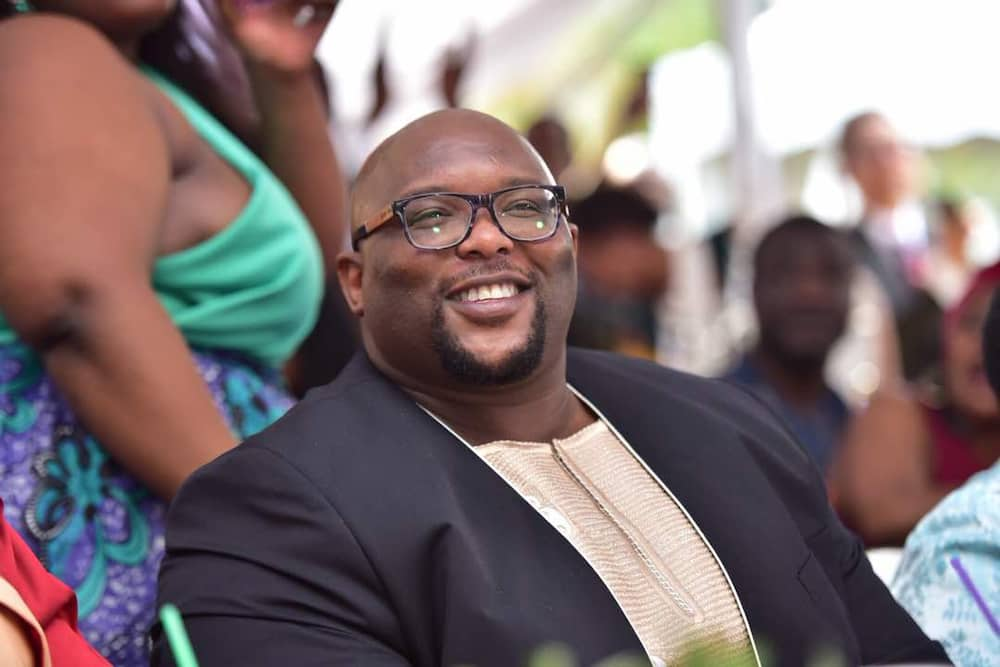 That is Andile Ramaphosa biography and everything there is to know about him. He is a hardworking man who has lived up to the great legacy of his father. We expect to see more good things from him in the future.
READ ALSO:
Shado Twala age, children, husband, siblings, SAfm and Instagram
Peter Ndoro age, place of birth, children, wife, sibling, SABC, salary and Instagram
Jeff Radebe age, children, wife, education, qualifications, current and previous office, in Nigeria, house, and net worth
Moeletsi Mbeki age, children, wife, parents, siblings, education, books, articles and contact details
Source: Briefly News