Schabir Shaik bio: age, children, wife, family, Nkobi Holdings, released, cars, house, net worth
Who is Schabir Shaik? He is one of the most interesting personalities in South African politics. He is also the famous ex-financial advisor of former South Africa's vice president, Jacob Zuma. The well-reputed entrepreneur from South Africa has been in the limelight for different reasons. For instance, in 2005, he was alleged of corruption, which led to the dismissal of the then South Africa vice president, Jacob Zuma, and saw himself charged for corruption cases.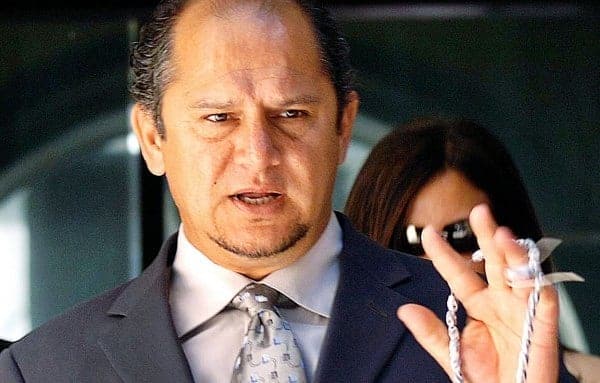 In 2005, he was found guilty and was given 15 years to serve in prison. Interestingly, after serving only 28 months of his 15-year jail sentence for fraud and corruption, he was released on parole on medical grounds. According to his doctors' report to the parole board, he was suffering from a terminal illness, depression, eyesight loss, and high blood pressure.
Profile summary
Birth name: Schabir Shaik
Place of birth: Berea, Durban, South Africa
Nationality: South African
Profession: Entrepreneur and Political Activist
Ethnicity: Indian
Early life
The celebrated Shaik was born in a family of five boys, including Yunis, Moe, and Chippy. However, the other brother's information is not known. The boys grew up in Durban, together with their parents, whose details are not available on the public domain.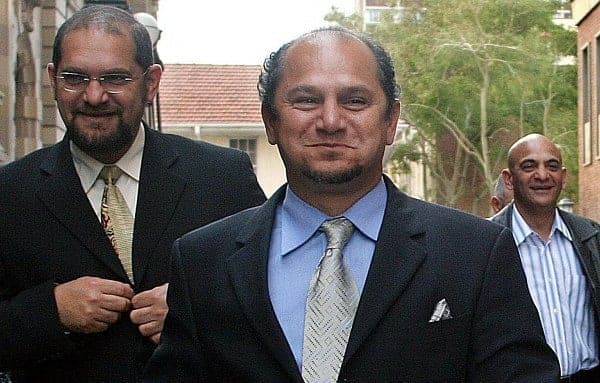 After his high school graduation, he joined the M.L Sultan Technikon, which was later transformed to the Durban University of Technology, to pursue a degree in Electrical Engineering. However, he did not complete his learning because he was found cheating in a High Voltage Engineering T5 examination.
Career
The popular former financial advisor of the former president, Jacob Zuma, is also known as Schabir Shaik Nkobi holdings Chief Executive Officer and director. The celebrity formed Nkobi's holdings after the treasurer of the African National Congress Party, Thomas Nkobi, passed away. He used the name without the consent of the Nkobis family. However, his work turned out to make him popular as a fraud convict.
Schabir Shaik family
He has a small nuclear family that currently lives in Durban. However, he has not disclosed many details concerning his family, but his wife is called Zuleika. Their marriage is blessed with only one child who is the only son to the well-known entrepreneur. Schabir Shaik son, whose name is Yasir, also lives in Durban with his parents.
Why was Schabir Shaik released?
After serving a jail sentence of 28 months in Westville Prison, he was diagnosed with a terminal illness in 2009. Since then, he had been undergoing medical parole after being released from prison. Schabir was admitted to Nkosi Albert Luthuli Central Hospital under the care of a Durban specialist.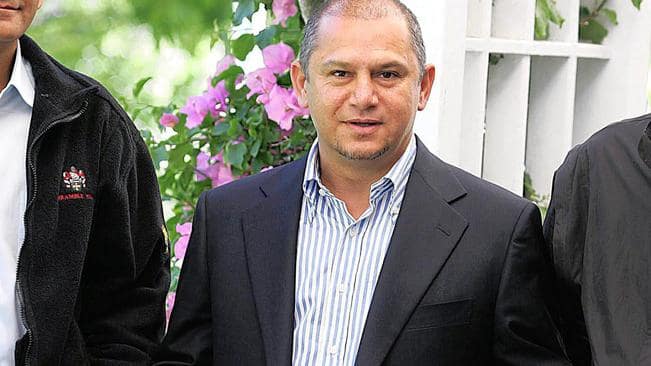 However, after his release, he has been leading a healthy life except for the fact that his blood pressure keeps rising from time to time. When asked to speak to one of Durban's media, here is what he said concerning his health condition:
Today I am not well at all … my blood pressure you know ... I can't talk now actually because I am very sick.
As a way of improving his health condition, Schabir Shaik today has to play a game once a week and attend functions at his son's school. His doctors have allowed him to work only from 8 am to 6.30 pm from Monday to Friday.
Facts about Schabir Shaik
He has four brothers, and three of them were active in politics, especially when Jacob Zuma was South Africa's president.
The celebrity founded Nkobi holdings after the death of Thomas Nkobi, a treasurer to the African National Congress.
One of the most expensive and valuable things that he owns is the Schabir Shaik BMW.
Schabir's brothers formed the Mandla Judson Khuzwayo, a unit of African National Congress, to support Jacob Zuma.
The celebrity who is also known as Mo Shaik's brother suffers from a terminal illness of hypertension.
Schabir Shaik latest news
In April 2020, Jacob Zuma told the Constitutional Court that his main argument is that he wanted to have a guarantee on immunity from prosecution. Here is what he said:
Absent an unequivocal grant of immunity by the NPA to me it would have been ill-conceived and highly risky for me to testify for Shaik without waiving my guaranteed constitutional rights, including rights to silence and against self-incrimination
For the joint medical holdings Zuma and Shaik had, the ex-president claimed that even after the latter bribed him R500,000 a year, he was ready to defend him.
How much is Schabir Shaik net worth?
The celebrated businessman has managed to earn a gross net worth of R50 million. His wealth is attributed to his investments at the Nkobi holdings. Schabir Shaik house, which is a mansion, is located in Durban. Schabir Shaik cars, too, are worth a lot of money, thus contributing to his increased wealth.
READ ALSO: Facts about Pearl Thusi sisters, Prunella and Pamella Thusi that you might not know
Schabir Shaik is a celebrity who has made it as a result of being the financial adviser of Jacob Zuma, a retired South African president. However, his life has been full of controversies for leading a corrupt life. Nevertheless, his successful life has inspired many young and upcoming entrepreneurs globally.
READ ALSO:
Kenneth Nkosi bio: age, assault charges, TV shows, movies, nominations, awards, profile
Wiseman Zitha bio: age, sexuality, Mohale, giyani land of blood, Instagram, twitter
Simmy bio: age, Instagram, parents, songs, album, career, Twitter, is she single?
Source: Briefly News