Edwin Sodi bio: age, wife, son, parents, P.O.B, pictures, cars, house, net worth
Edwin Sodi is a flamboyant South African entrepreneur. He is the Chief Executive Officer (CEO) of Blackhead Consulting, which is a successful business firm in the country. Sodi is also popularly known for his generous donations to various politicians, especially those from ANC. Well, what else would you love to know about him?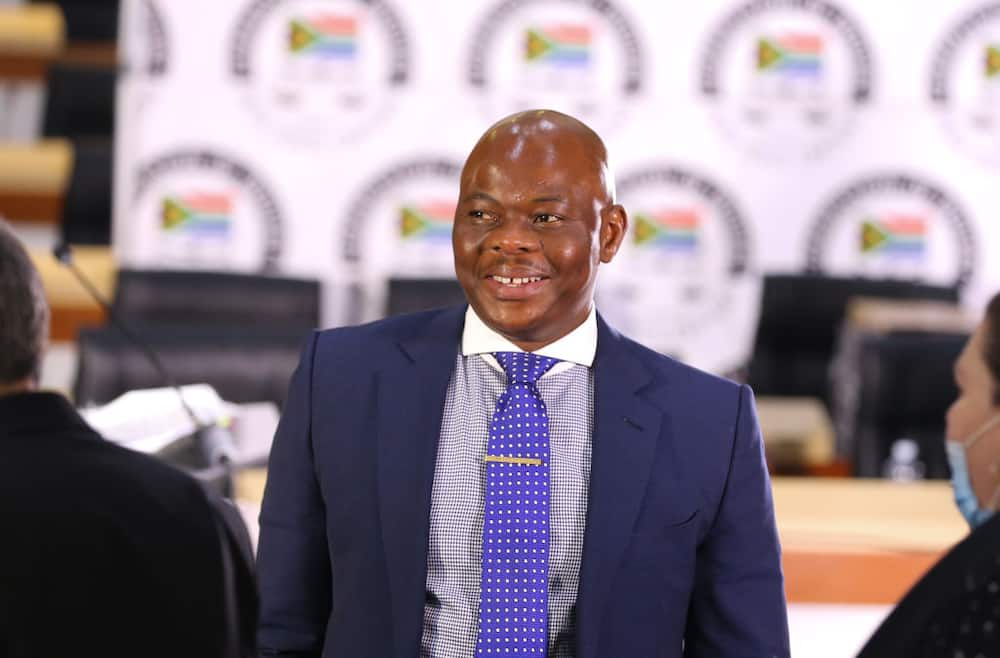 The tycoon is also a friend to many ANC politicians. His contribution to restructuring the public sector, especially in the Gauteng Provincial Government, is another thing that has helped in popularizing him. Also, apart from being a successful lad, he is a father and husband.
Edwin Sodi profile summary
Birth name: Edwin Sodi
Place of birth: Gauteng
Occupation: Entrepreneur
Nationality: South African
Edwin Sodi biography
Mr Edwin is not a new name in South Africa. Many of the people know him through his company, Blackhead Consulting, and his close association with various members of the ANC.
Unlike some influential people, Sodi keeps most of his personal life out of the public eye. For this reason, it is difficult to know Edwin Sodi age. This leaves most people guessing that he might be in his early 40's, based on his looks.
Where was Edwin Sodi born? Well, he was born in Gauteng. He is also currently based in Gauteng. The names of Edwin Sodi father, mother, and siblings, if any, are yet to be established.
Mr Edwin Sodi can also be described as a tenderpreneur. He has been allegedly using his influence in the political space to secure lucrative tenders over the years.
Who is Edwin Sodi wife?
Apart from being prominent and successful in business, he has encountered a few challenges with relationships. So far, the entrepreneur has been involved with three known women. They include:
Nthateng Lerata
He was once the husband of Nthateng Lerata, who is a former television and radio presenter. The two tied the knot in 2012 in a traditional marriage ceremony. Sadly, their union hit a dead end a few years later.
The marriage ended after the business mogul sued her for stealing from him. He alleged that Lerata, who is the mother of his kids, stole R1 million from his bedroom safe.
READ ALSO: Collen Mashawana bio: age, son, partner, wedding, house, cars, foundation
Additionally, he told the court that his estranged wife stole his luxury watches: Panerai, Rolex, and Audemars Piguet.
Disebo Makatsa
In 2015, his name was all over the internet and newsrooms for allegedly breaking DJ Sbu's marriage with Disebo Makatsa. However, Disebo later rubbished the allegations. Speaking to Sunday Times in 2015, the beauty said,
I'm sick and tired of these false rumours. They must stop. DJ Sbu will always remain my baby daddy. What we had, we had – and it's over.
She added,
Our separation has nothing to do with what people are saying. I've moved on and at this stage am not going back.
Edwin cut ties with her in 2019. She was bitter about his decision, considering she left DJ Sbu for him.
Kefilwe Mabote (Kefiboo)
At the moment, he is allegedly dating Kefilwe, popularly known as Kefiboo, who is a hot Instagram influencer. Edwin Sodi Kefiboo pictures have been making rounds on social media. Some people are convinced that they are a perfect match because both of them enjoy living luxuriously.
Edwin Sodi house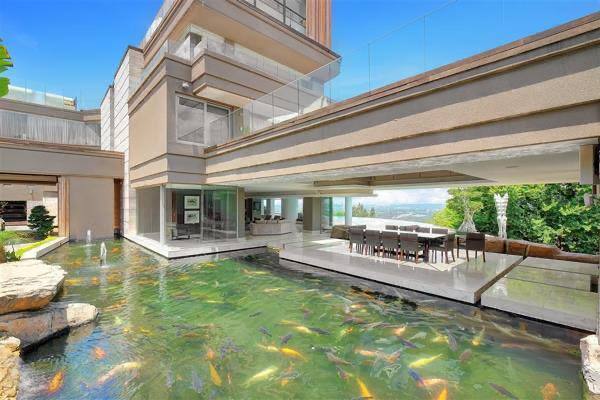 It is no surprise to many that Sodi is one man who owns several classy properties in the country. His assets are worth millions. Recently, pictures of his R85 million mansion flocked the internet, leaving many in dismay.
Cars
His love for luxurious cars is another thing one cannot ignore about him. He owns a fleet of cars, most of them built by top and notable motor vehicle brands. Below is a list of Edwin Sodi cars to help you understand his unique taste for luxurious cars. They include: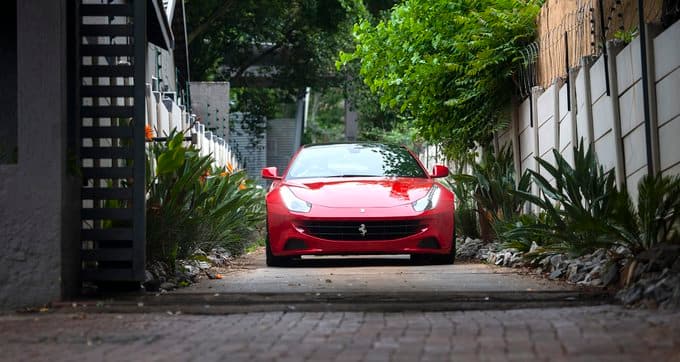 Bently Continental GT
Porsche Cayenne S Coupe
Rolls Royce
Ferrari Four F151
Mercedes-Benz
Toyota Tazz
Chevrolet Utility 1.4
Volkswagen Polo Vivo
Hino 500 Chassis Cab
Nissan NP200
Hyundai 120
Mercedes Benz G63 AMG
Ford Ranger (Seven)
Ford Fiesta
READ ALSO: Mpumi Mophatlane bio, age, husband, acting career, profile
The Asset Forfeiture Unit (AFU) recently seized 25 cars from Blackhead Consultant. The elite-fighting crime unit is expected to go for more as the investigations continue.
The asbestos tender scandal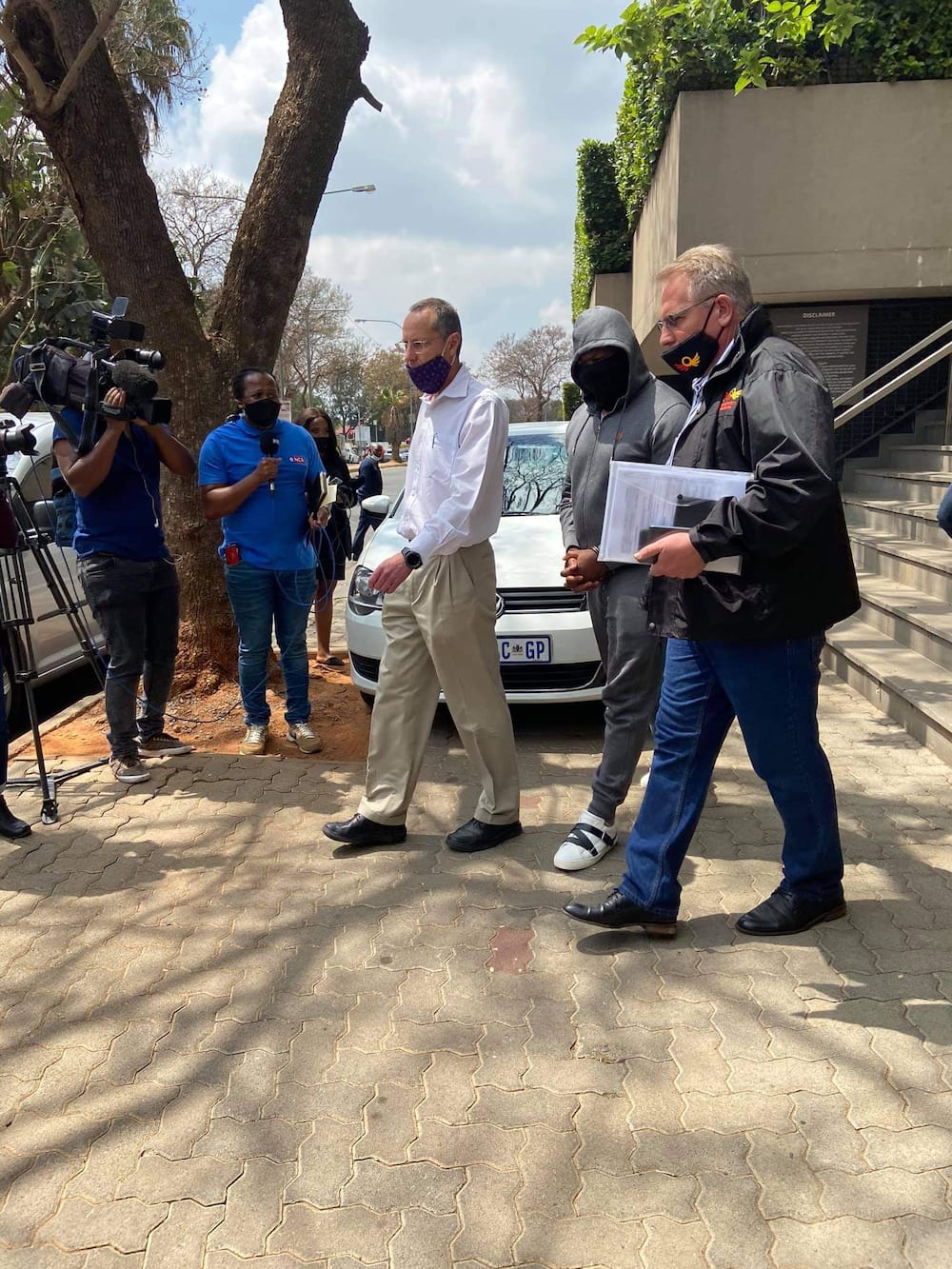 He was recently named as one of the key benefactors of the R255 million scandal. He was jointly awarded the tender with the late Ignatius Mpambani. However, the tender was later flagged by the AG due to irregularities.
The Asset Forfeiture Unit (AFU) has been on his neck for the past few days. This comes after investigations pointed out that there were massive irregularities on how the tender was handled. He was arrested alongside six others. In the meantime, the unit has seized his sports cars.
Edwin Sodi arrest came as a shock to many of his close allies. He was later released on a cash bail of R500,000. However, the fraud case is still ongoing.
How rich is Sodi?
Mr Edwin is, undoubtedly, one of the South African millionaires right now. He also runs a very successful business in the country. He is also a tenderpreneur who has been working closely with the provincial government. In his confession, he also mentioned that he has been sponsoring some ANC politicians.
Edwin Sodi Instagram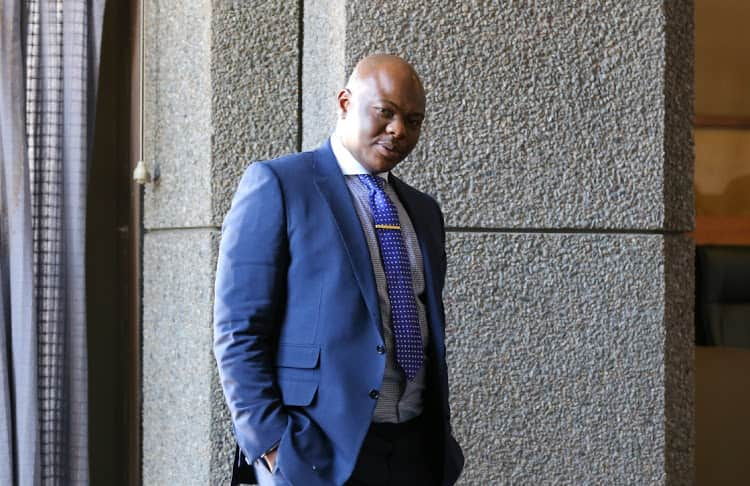 He is believed to be on Instagram, but his account is not verified yet. At the time of writing, the account is private. Thus, one must make a follow request to see Edwin Sodi pictures and his activity on the platform.
Edwin Sodi is one of the few politically connected entrepreneurs living life to its fullest. His recent involvement in the asbestos audit scandal has exposed his luxurious life to the public. Sodi owns several classy properties, such as houses and sports cars. Even so, he has been a key figure in restructuring the public sector in Gauteng.
READ ALSO: Sandile Zungu bio: age, wife, businesses, Amazulu, contact details
Briefly.co.za recently published the biography of Sandile Zungu, who is a reputable entrepreneur. Zungu was brought up in a humble background in Umlazi in South Durban. His ambition to excel in life has seen him rise to various worthy positions.
He is currently the chairman of Zangu Investment Company. Despite his achievements, he is still looking forward to a brighter future. For instance, Zangu and his team are expected to take over Amazulu.
READ ALSO:
Nicolette Mashile bio, family, Generations, financial literacy
Liam Payne bio: girlfriend, engagement, net worth, age, son
Phathu Makwarela bio: age, partner, education, shows, twitter, email address, net worth
Source: Briefly.co.za