List of indigenous medicinal plants of South Africa
What do you know about medicinal plants of South Africa? Well, with the onset of modern medicine, it is believed that traditional medicine would be a thing of the past globally. This has been proven wrong; modern medicine borrows so much from herbal plants found all over the world. Constant use of various plants has been discovered to be very helpful in averting various terminal ailments such as Cancer.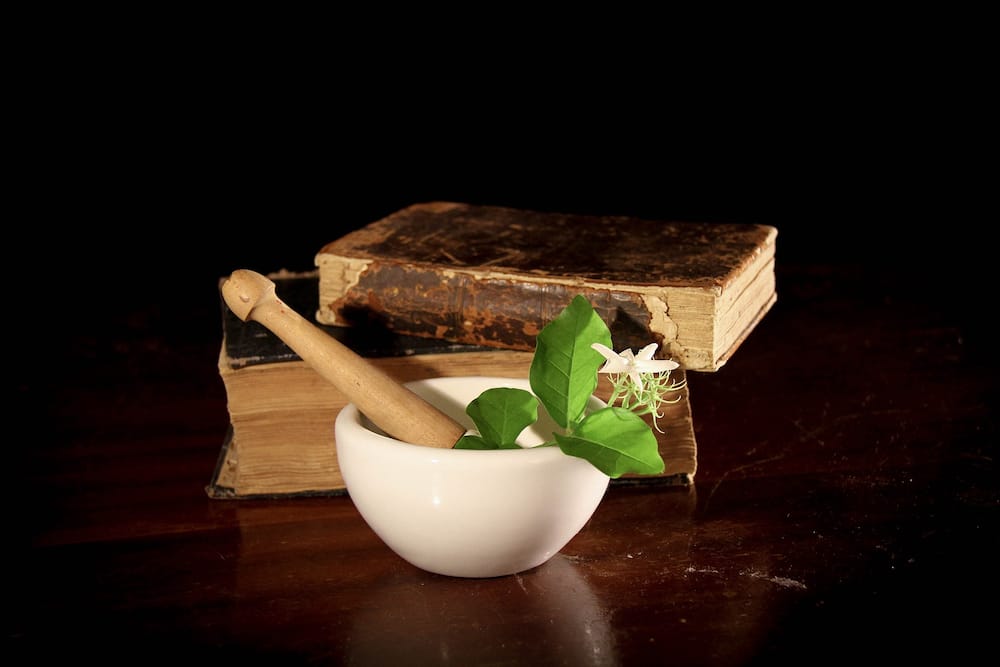 South Africa is known to have one of the richest selections of indigenous plants from which medicinal herbs can be extracted. South African indigenous plants can, therefore, be considered a helping hand to modern medicine. A lot of medicinal plants of South Africa books exist. They have a more comprehensive list of these plants with a deeper description of the same. This shows how rich South Africa is in Herbal medicine. Below is a list of indigenous medicinal plants in South Africa:
1. Buchu plant – Agathosma Crenulata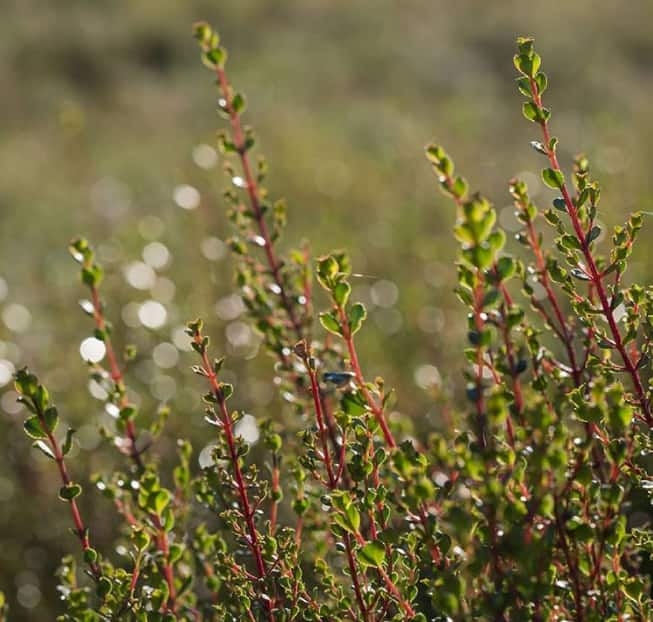 The Buchu has been a favourite plant for South African healers for centuries and is inherited from one generation to the next. Also known as the boegoe plant, buchu is used in different forms as a medicine plant, either when making tea or crushed and mixed in vinegar.
Its medicinal values are:
Creates a soothing effect on stomach disorders and mild digestive issues;
Can be used as a dewormer;
Healing kidney and bladder problems;
Works as an anti-inflammatory;
It is believed to be a treatment for gout and rheumatism with constant use.
2. The Devil's claw (Harpagophytum Procumbens)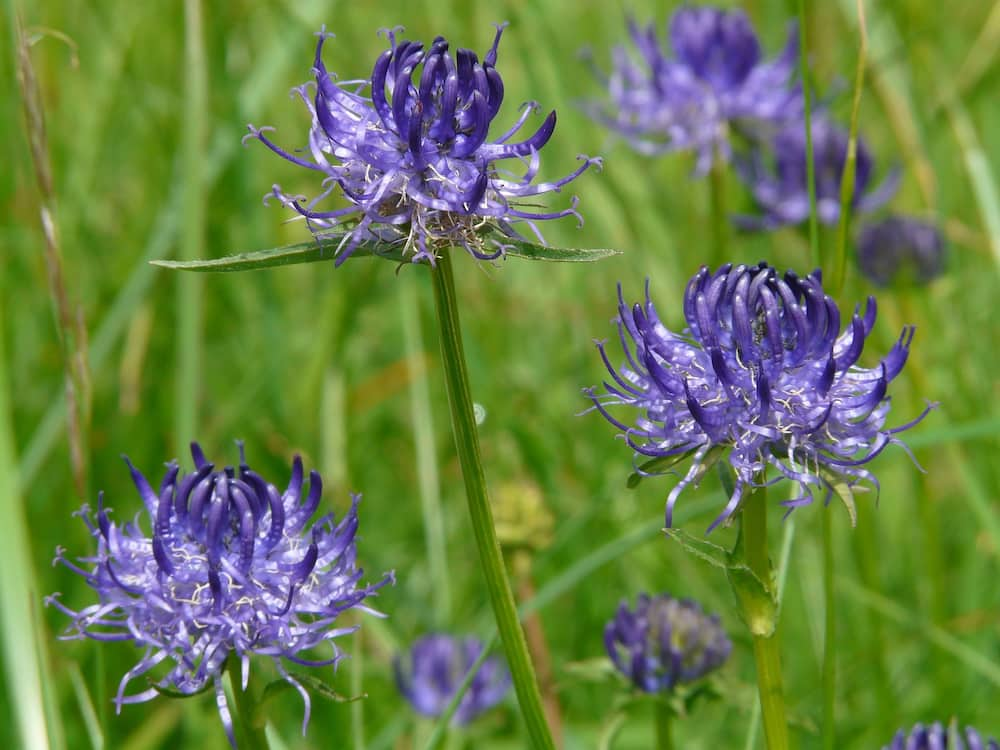 This plant is found in large quantities around the Nothern Cape and Province of North-west. Like several other medicinal plants growing in dry areas of South Africa, it can survive dry conditions due to its tough tuberous roots. Its medicinal benefits include the following:
Mostly used as a cure for Arthritis and rheumatism conditions;
Used as an anti-inflammatory;
Can be used as a laxative;
Used as a sedative during minor surgeries;
Can be used in gout;
Can be used as a painkiller for headache and menstrual difficulties.
READ ALSO: Tick bite fever: causes, symptoms and treatment
3. Bitter Aloe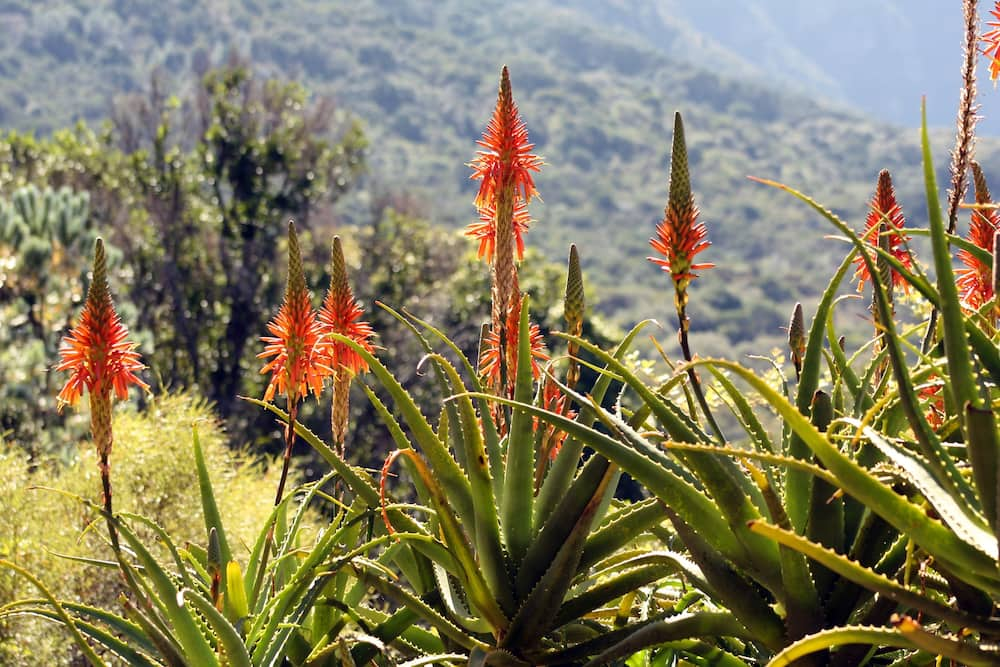 The aloe vera plant is globally famous for its medicinal qualities, and the wide range of ailments it can heal. The gel from the leaf is the part that carries all the medicinal qualities and is most efficient if applied directly after squeezing off the leaf since it loses its ability once stored.
The medical uses for this plant include:
Helps soothe off irritations in the intestines when orally administered;
Can be used to heal arthritis;
Can be used as a laxative;
Can be applied directly on the skin to soothe bee stings, burns and sunburn;
Treatment for the skin and hair;
The plant is used as a raw material in the production of herbal tonic.
4. The Aspalathus (Fabaceae)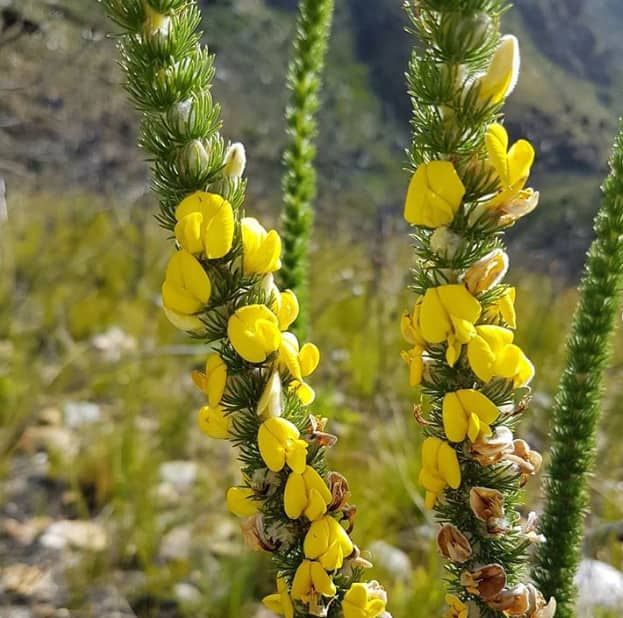 This plant is widely known in Africa due to its use in making the Long-Life tea, a common beverage in Africa. This tea has grown in popularity globally due to its herbal qualities, with large quantities exported annually to Europe and Asia.
Its main health benefits are:
Used as an antispasmodic;
An antioxidant;
Used as an anti-ageing agent due to its care on the skin ;
Has been used by pregnant women to fight off nausea and heartburn.
5. Hypoxis Hemerocallidea (Hypoxidaceae)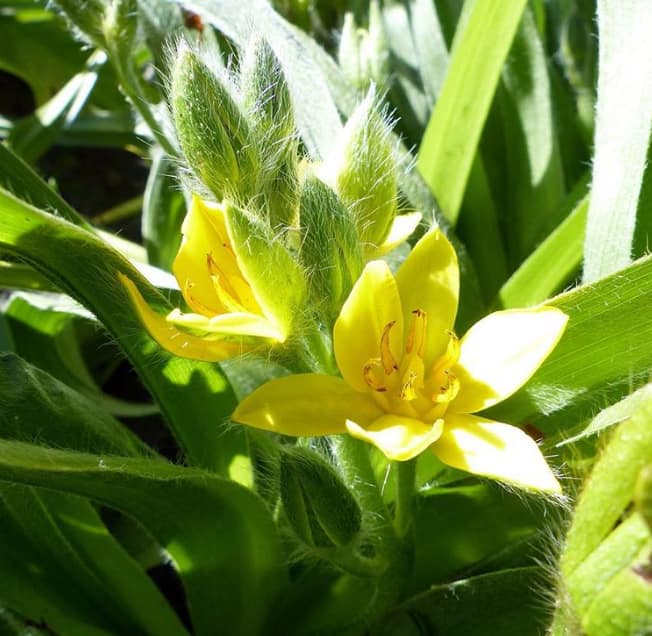 Locally and commonly known as the African Potato, the plant grows in various provinces, such as KwaZulu-Natal, Eastern Cape, Mpumalanga, Limpopo and Gauteng. Traditionally, medicine men and locals used the plant mostly in treating various ailments like common cold and flu.
The following are some of the medicinal uses of the Hypoxis applied in modern times:
Soothing the effects of cancer;
A painkiller for headaches;
To get rid of dizziness;
As an immune booster;
Eases the skin in case of a burn;
To help with Ulcers.
6. Sclerocarya Birrea (Anacardiaceae)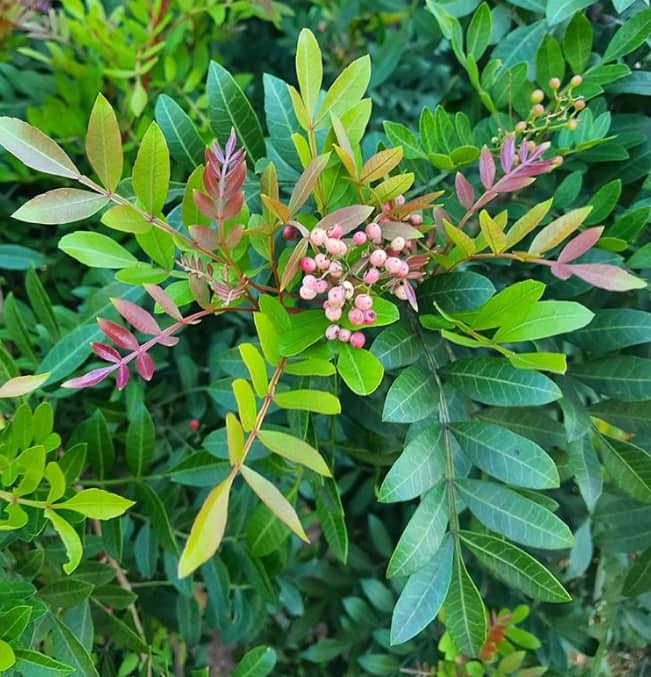 Also known as the 'Tree of Life', the S. Birrea is regarded as a sacred tree in South Africa, both traditionally and also in modern times. This is because of its widespread use, from a source of food to its medicinal abilities. Different parts of the fruit have different medicinal use, which is broken down below:
The bark treats dysentery and diarrhoea;
The bark when crushed and boiled can also cure malaria;
The leaves have a soothing effect from burns and spider bites;
Marula oil has been used to cure ENT infections;
The fruits can also be used as a pesticide.
7. Siphonochilus Aethiopicus (Zingiberaceae)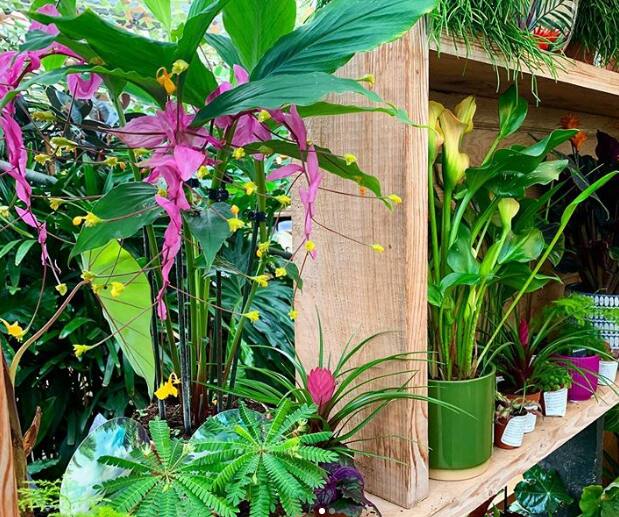 Also known as Wild Ginger, the Zingiberaceae is held in high regard in the few areas it grows, especially after it ran extinct in KwaZulu-Natal. The plant has a variety of medicinal uses and has been over-commercialized, which leaves it as an endangered species, which has lead the Botanical Society of South Africa encouraging farmers to cultivate it.
Some of its medicinal uses include:
The roots can be used in curing ailments of the breathing system such as colds, asthma and flu;
Pain relief for headaches;
Useful in taming influenza and hysteria;
Can be used for hysteria;
Can reduce the pain during menstruation.
8. Geraniaceae (Pelargonium Sidoides)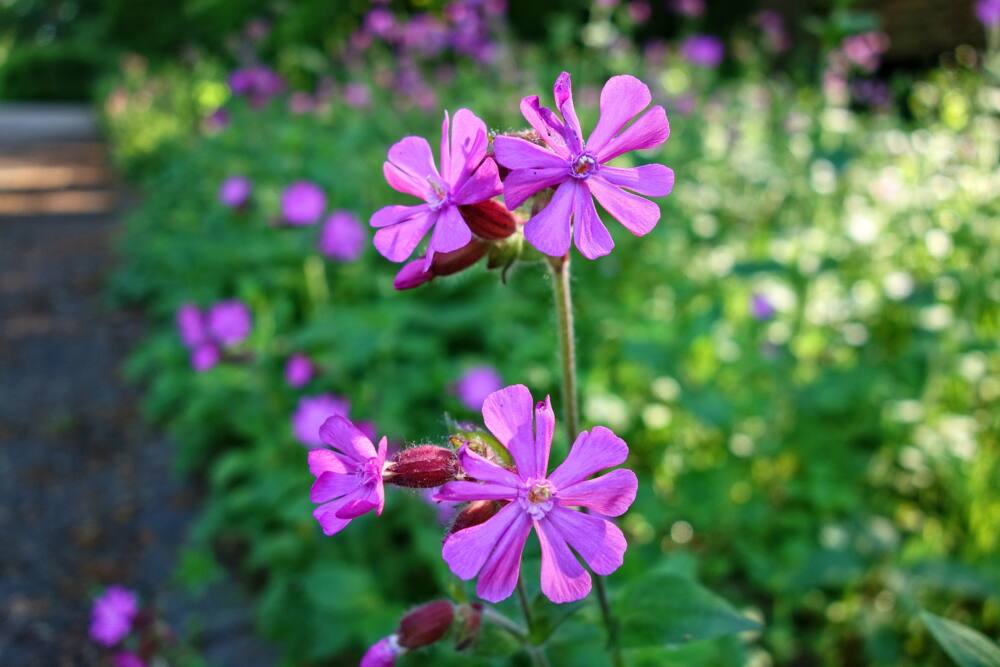 Very popular with traditional healers in the coastline of South Africa, the Geraniaceae was known for its ability to treat disorders relating to the stomach. The plant was used by the traditional healers to treat a white settler's Tuberculosis in the early 20th Century, from where it got the name 'Umckalaobo'.
The plant has many more medicinal abilities, such as:
Treatment of respiratory infections and ailments;
Traditionally used to cure intestinal and gastric tract infections;
Can be used to treat diarrhea;
Used to deworm livestock, especially calves.
9. Merwilla Natalensis (Hyacinthaceae)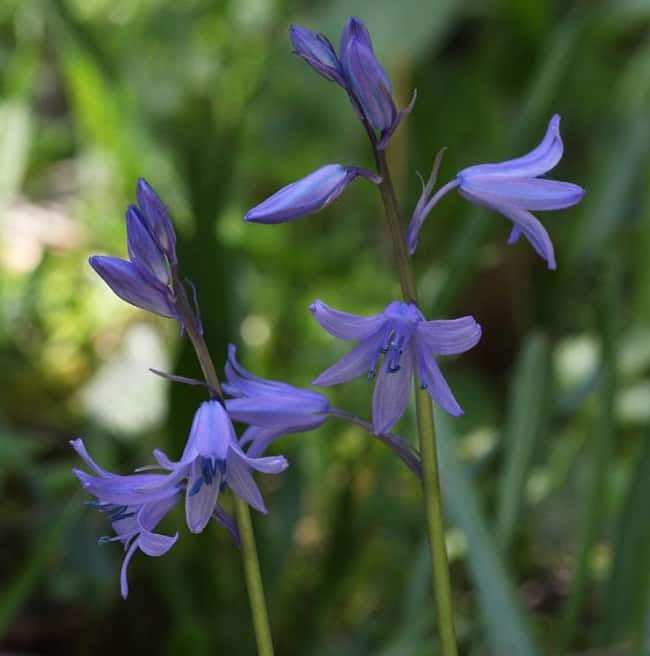 The Merwilla is a common plant in Eastern South Africa. Its traditional name was 'inguduza', which loosely interprets to 'getting the cause of the illness from the body'. The plant is known to have the ability to heal different ailments, hence the generalizing name. Precisely, it is among the South African plants with great value.
Some of the known efects that the plant has:
As an antibacterial agent;
An anti-inflammatory;
Antischistosomal activity;
Soothing the skin in case of a wound;
As a laxative;
As an enema.
Medicinal plants of South Africa have grown in popularity, with most of their products having incredibly high sales returns in Europe. This can be attributed to the effort by the Botanical Society of South Africa's in conserving these plants. Due to this effort, traditional medicine in South Africa has increased in popularity, complementing modern medicine.
READ ALSO: Complete list of rehabilitation centers in South Africa
Source: Briefly News