At some point in life, every woman desires to have radiant and clear skin. However, this is sometimes a dream for quite many women who suffer from hyperpigmentation or dark spots, which could lead to low self-esteem. This is the reason why some women choose to find solutions to their problems. Skin bleaching and skin lightening are cosmetic procedures that embrace the use of chemicals to lighten one's skin. This is made possible by reducing one's melanin concentration to achieve the desired look.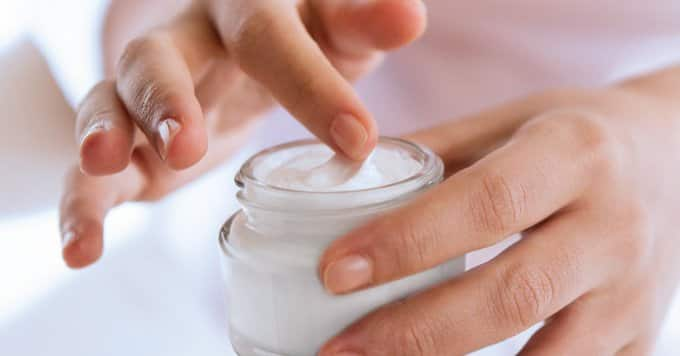 These procedures have been embraced and welcomed by most people globally, and we, the Mzansi people, have not been left behind, especially by personalities in the showbiz industry. Skin lightening procedures work magic by lowering down the melanin concentration. Melanin is the pigment that gives the skin its color, which aids in the protection from the sun's rays.
Is bleaching the same as lightening?
Skin lightening is the art of removing or fading out any unwanted blemishes by inhibiting the production of melanin. Skin whitening is carried out to lighten discoloration and the skin tone, reduce pigmentation, and eliminate blemishes. The procedure can be done without undergoing a medical procedure and just by the use of skincare products. There are a variety of creams used for this procedure, and they include the following ingredients:
Hydroquinone
Corticosteroids (steroid medicine) e.g., hydrocortisone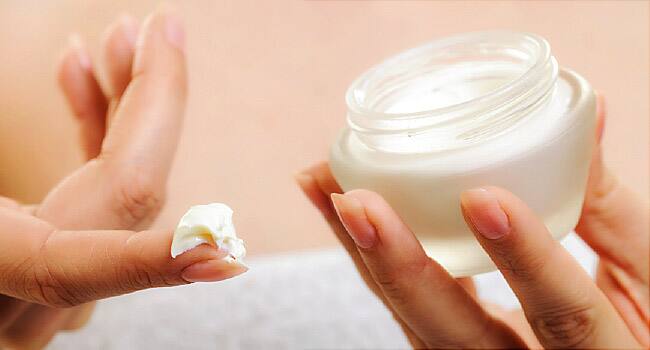 However, the above prescriptions have to be written by a doctor. Nonetheless, you can purchase some other creams without a doctor's prescription, only if they do not have the above ingredients. You may be asking yourself why so? Such creams, if not used as prescribed by an expert, could lead to fatal side effects.
How is skin lightening achieved?
This is achieved through laser treatment and the use of skin bleaching creams. Skin bleaching in South Africa is now on the rise, with many people revealing that they have undergone the procedures to improve their look.
Is bleaching dangerous?
This procedure that could cost you lots of money has its downside. Apart from your skin becoming brighter, you are more likely to experience the following as a result of using the creams:
A stinging or burning sensation
Swelling or redness (inflammation & irritation)
Itchiness
Thinning of the skin
Visible blood vessels
Skin turning too light or becoming too dark
Liver, kidney, or nerve damage
Scarring
Pregnancy abnormalities if used while pregnant
How much does the procedure cost?
These procedures are not a cheap affair if you choose to have a professional by your side. The costs vary across different practitioners and the extent of your treatment.
Here are Mzansi celebrities accused of bleaching
We look at celebrities who embarked on the skin lightening journey after making their personal choice.
Mshoza before and after pictures
In 2011, the former Kwaito star Mshoza, whose real name is Nomasonto Mnisi, stated that she has commenced on a bleaching journey. She said that she was not content with her dark complexion, which made her land on her decision.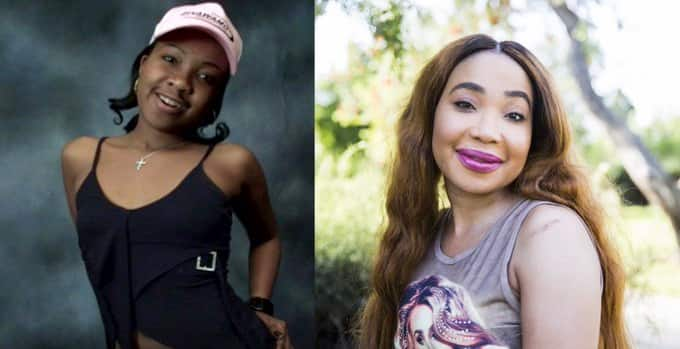 Sorisha Naidoo before
In 2010, the former beauty queen endorsed Pure Perfect, a lightening cream. However, the cream did more damage to her, leading her to co-develop a newer cream to counter the previous effects. Her pictures tell her story.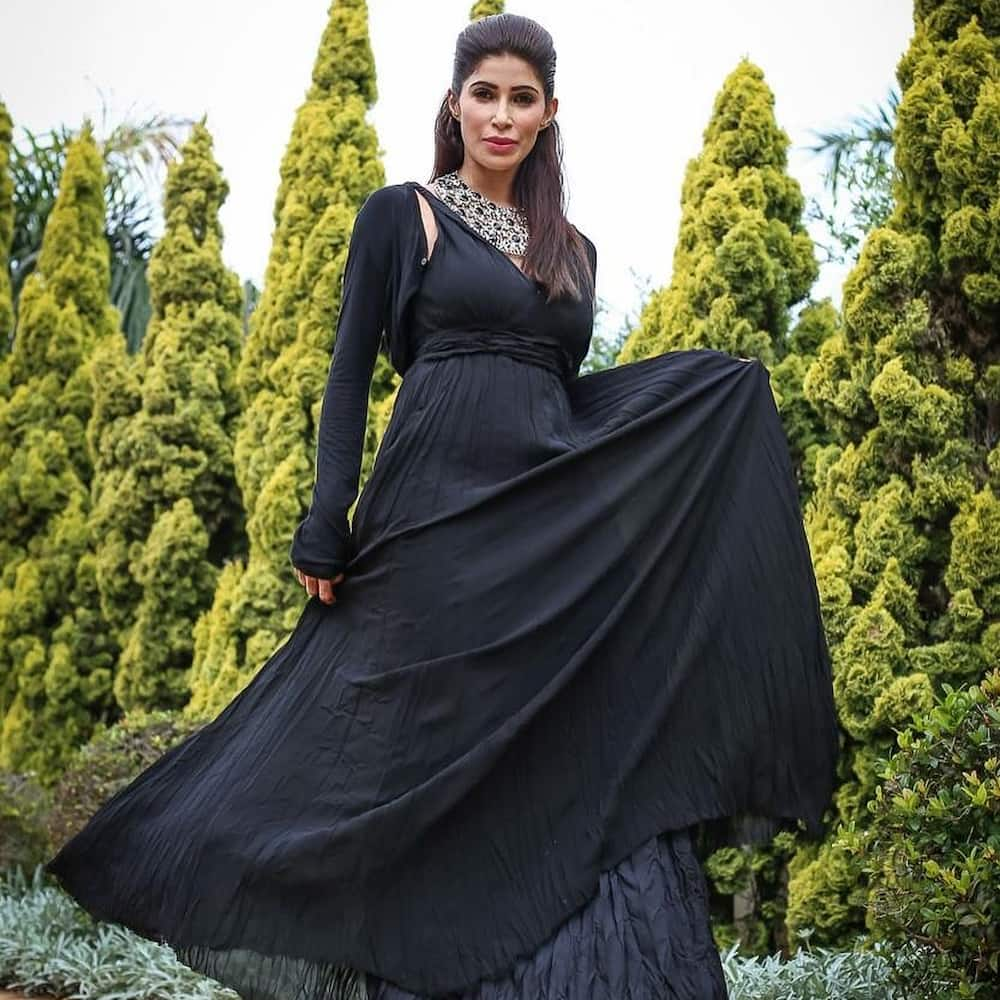 Kelly Khumalo
The songstress decided to change her looks and transform into a lighter version of herself. It is believed that she used a cream known as Carolight to change her shade.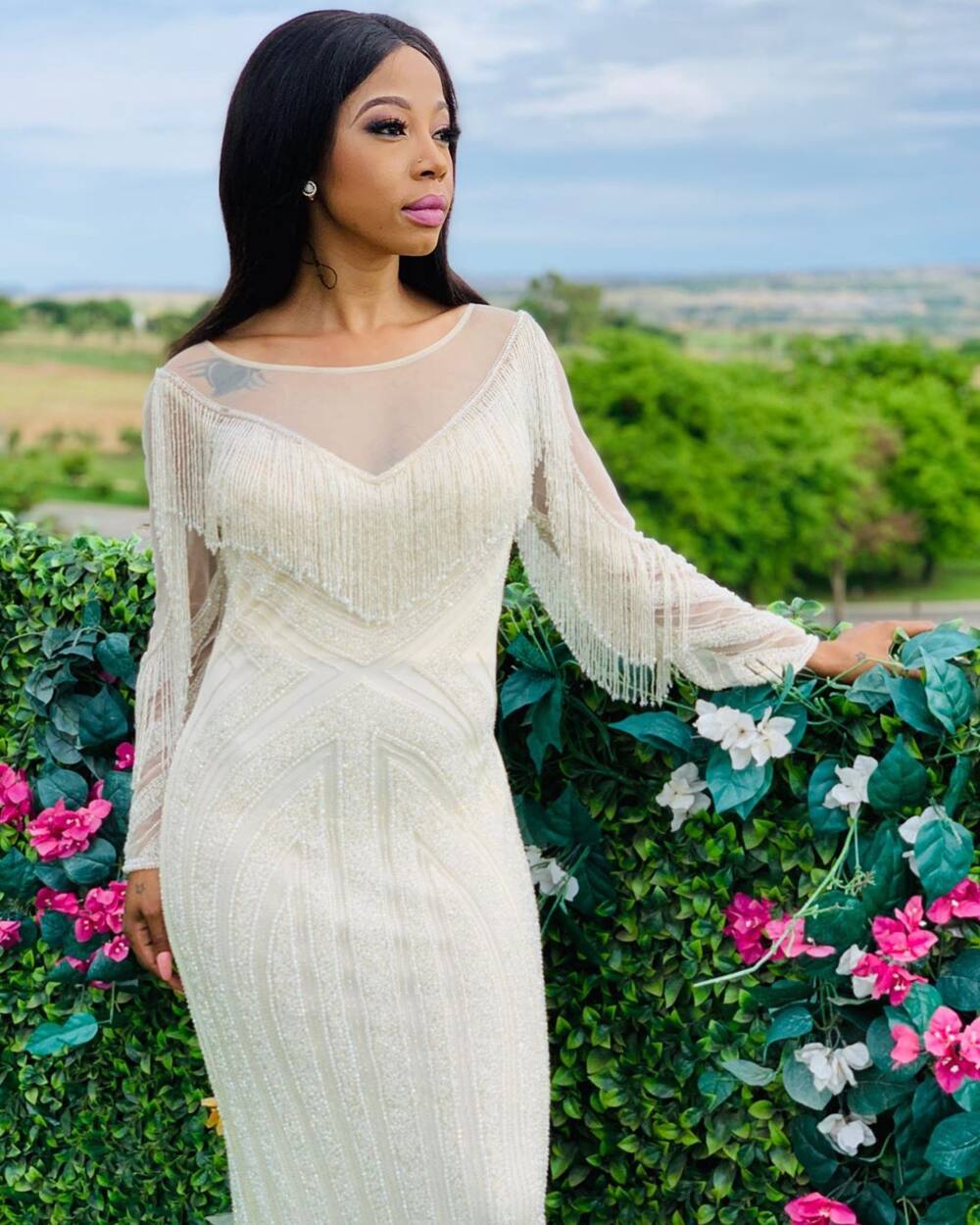 READ ALSO: "I was becoming too white" – former Miss India South Africa Sorisha Naidoo
Khanyi Mbau
She decided to embark on the journey and change how she looks. In a former interview, she revealed that for her, it was a personal choice. Here is her before and after picture. Despite criticism from the public, she remains strong about her decision.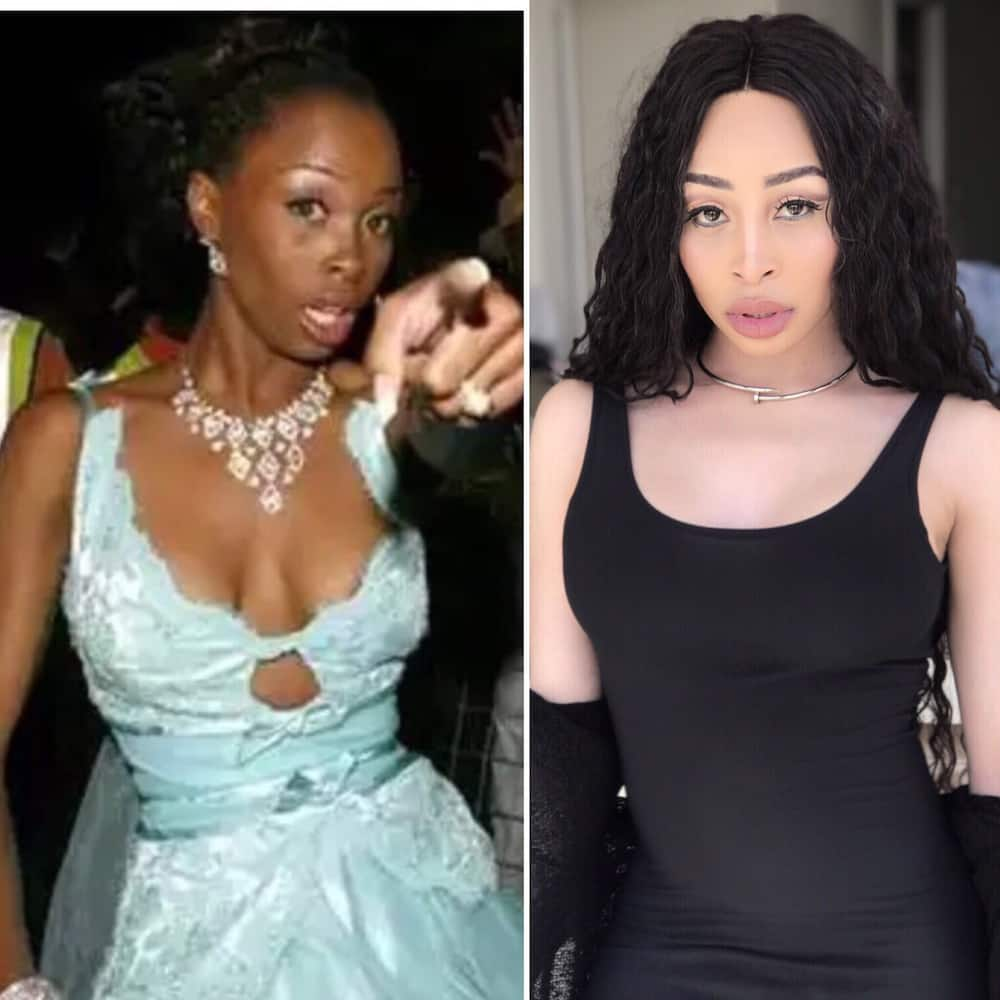 READ ALSO: Do you remember what Khanyi Mbau used to look like?
This practice is not quite welcome in most parts of the world. However, with the recent state-of-art technology, most women continue to embark on the skin bleaching journey despite the medical warnings. It is wise for you to carry out ample research before making a decision that could change the rest of your life.
READ ALSO: Fact check: Do 1 in 3 South African women use skin-lightening cream?