Telemundo's False Identity 2 Teasers for July 2021: Isabel dies
In her quest to rescue Fernanda and her daughter Amanda, Isabel is captured by Mateo. Desperate Diego tries to locate her, but it is too late. After her death, there is a custody battle between Mateo and Diego. Keep reading False Identity 2 teasers for more.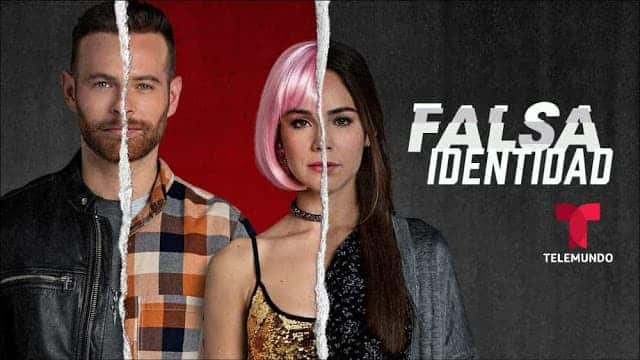 Amanda vows to find the individual responsible for the death of her mother, Isabel. When will she realise that grandfather Mateo is not the person she believes he is?
False Identity 2 teasers July 2021
The drama on Telemundo's False Identity 2 gets tense this July. When will Mateo be defeated? Here are the teasers for False Identity 2 July episodes.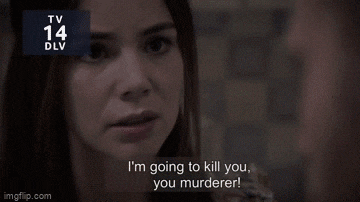 1st July 2021 – Thursday
Isabel is ready to take the risk as she bids Ricas farewell. She later checks in at a motel and unleashes her plan. Amanda and Benito have a secret link up.
2nd July 2021 – Friday
Mateo goes with his men to get Circe after finding out where she is hiding. Elsewhere, Isabel successfully steals her way into the land of Mateo.
3rd July 2021 – Saturday
Isabel is on a mission to save Fernanda and her daughter but finds it challenging to distract the wardens. Elsewhere, Diana confesses certain details to Chucho.
4th July 2021 - Sunday
Isabel is held captive by Mateo, who demands that she discloses her grandson's whereabouts. Apa gives orders for Diego to be captured.
5th July 2021 – Monday
Circle makes advances towards Buiture. Abel's mum reveals to Placido about Diego's arrival in La Esperanza under the protection of Rafael.
6th July 2021 – Tuesday
Alberto and Lupe work together to find out the next location of the hostages. Diego and his kin start going after them using Alberto's vehicle.
7th July 2021 – Wednesday
Isabel and her fellow hostages suffer from dehydration as they reach the middle of the wilderness. Elsewhere, Jaime pays El Pollo a visit, and he confuses him to be Joselito.
8th July 2021 – Thursday
Diego looks everywhere for Isabel but fails to spot her. After a long fruitless search, he makes up his mind to look for her in the mortuary.
9th July 2021 – Friday
Diego goes to see Ines at the medical facility, and he is given the photograph and message left by Isabel. Meanwhile, Jaimoto takes pictures of Circe when he sees her in town.
10th July 2021 – Saturday
After finding out that Isabel was among the captives in Mateo's containers, Bracho reveals the information to a media reporter. Elsewhere, Circe is accosted by Buitre.
11th July 2021 – Sunday
Diego and Ricas are convinced that Isabel is dead and start mourning. After meeting Ramona and Mateo, Jaimito reveals that he is Joselito's twin brother.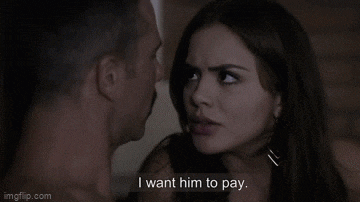 12th July 2021 – Monday
Apa confesses certain details to his son. Elsewhere, Mateo decides to test Jaimito and wants him to forge an official document.
13th July 2021 – Tuesday
Buitre steals fuel from gas stations so that he can sell it at a reduced cost. Later, he fights back when the authorities come to arrest him.
14th July 2021 – Wednesday
Mateo blames Hidalgo for being a crook while preparations for the burial of Isabel are underway. Later, Amanda fails to locate Isabel's corpse when she gets to the mortuary.
15th July 2021 – Thursday
Amanda promises to do everything in her power to find the individual who caused the death of her mother. Elsewhere, Juliana receives threats from Circe.
16th July 2021 – Friday
Victoria makes Diego aware of the possibility of losing the custody of Ricas. Elsewhere, Mateo and Ramona persuade Amanda to give a testimony on their behalf.
17th July 2021 – Saturday
Diego looks for Ricas everywhere and later sees him at the grave of Isabel. On the other hand, Mateo warns Jaimito against betraying him, or he will die.
18th July 2021 – Sunday
Mateo and Diego appear in court for the custody hearing. Today, Mateo looks like a concerned grandfather.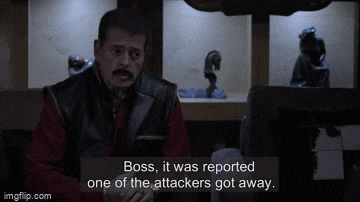 19th July 2021 – Monday
Joselito takes advantage of Circe while Nuria identifies Fernanda. Amanda is accompanied by Alberto to the Arismendi premises.
20th July 2021 – Tuesday
Mateo will do anything to win the custody of his grandkids and even bribes Judge Sequeira. Jaimito and Salas get to Mateo's field.
21st July 2021 – Wednesday
Ruben and Patricia's plans to transfer Fernanda to the medical facility do not go as expected. On the other hand, Diego is not ready to lose his son.
22nd July 2021 – Thursday
Salas is shot, and Mateo gives orders for his final send-off, but Alberto finds out that he is not dead yet. Elsewhere, Victoria prepares Ricas to go to grandfather Mateo's place for a visit.
23rd July 2021 – Friday
Victoria lets Diego know that they are not more than friends while Ricas is having a great time at his grandfather's place. Gaby hears someone screaming and is convinced that it is Nuria.
24th July 2021 – Saturday
The physician asks for the immediate transfer of Salas to a medical facility after assessing his wellbeing. Circe does not tell Jaimito the truth regarding his brother's hidden treasure.
25th July 2021 – Sunday
Mateo lets his granddaughter see an article that talks about Victoria Lamas. Juliana has suspicions that Circe is not telling Jaimito the truth.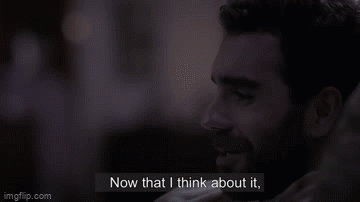 26th July 2021 – Monday
Mateo holds Benito captive while Circe is working on a plan that will ensure the son of Buitre is rescued. Meanwhile, Amanda starts seeing a different side of her grandfather.
27th July 2021 – Tuesday
People living at Mateo's place are threatened. Elsewhere, Ignacio reveals to Diego that Fernanda is still breathing and is under Mateo's captivity.
28th July 2021 – Wednesday
Diego starts working on a plan that will save Fernanda. Apa gets a tip-off from Doa Meche regarding Diego's planned attack at Mateo's place.
29th July 2021 – Thursday
Chavez is ordered to find Fernanda. Later, Victoria and Diego have a toast to celebrate the release of Fernanda.
30th July 2021 – Friday
Victoria and Diego try to get critical witnesses who can testify against Mateo to ensure they have a solid case. Elsewhere, Ramona receives an offer from Mauricio.
31st July 2021 – Saturday
Victoria is worried that Alberto and his mother might be in trouble. To save her, Diego contacts Mateo and reveals that he is the one who executed Fernanda's rescue.
Diego
He desperately looks for Isabel but fails to locate her in time. After Isabel is buried, Mateo wants custody of his grandson Ricas, but Diego is not willing to let his son go. Can he win against the wealthy and influential Mateo?
Mateo
He captures Isabel as she tries to rescue Fernanda and Amanda from his clutches. He later binds her alongside other captives, and they are taken to the desert, where they suffer from dehydration. Soon after her death, he is involved in a custody battle over Isabel's son with Diego.
After reading the above False Identity 2 teasers, the show must be on your watch list this July. Will Diego and Victoria manage to build a solid case against Mateo? The show airs every day on Telemundo at 10.00 p.m.
READ ALSO: Starlife Family Secrets teasers for July 2021: Ladoo is kidnapped
Do you follow the rebroadcast of Family Secrets on Starlife? Briefly.co.za highlighted the drama to expect in July 2021.
Anami is left desolate when Ladoo is kidnapped in her presence. Sudha does everything to silence Ladoo after he is found so that her secret is not known. When will Anami realise that Sudha is not a good person?
Source: Briefly News