Ayanda Thabethe biography: age, date of birth, child, ex-husband, dash, siblings, braids and Instagram
For any South African to succeed in the local entertainment scene, they must be hardworking and passionate about their dreams in life. They must also not give up easily because the industry comes with its fair share of hardships. Ayanda Thabethe is one of the successful young women in this industry. The actress, model, television show host, and entrepreneur is one of the most admired figures in the country today.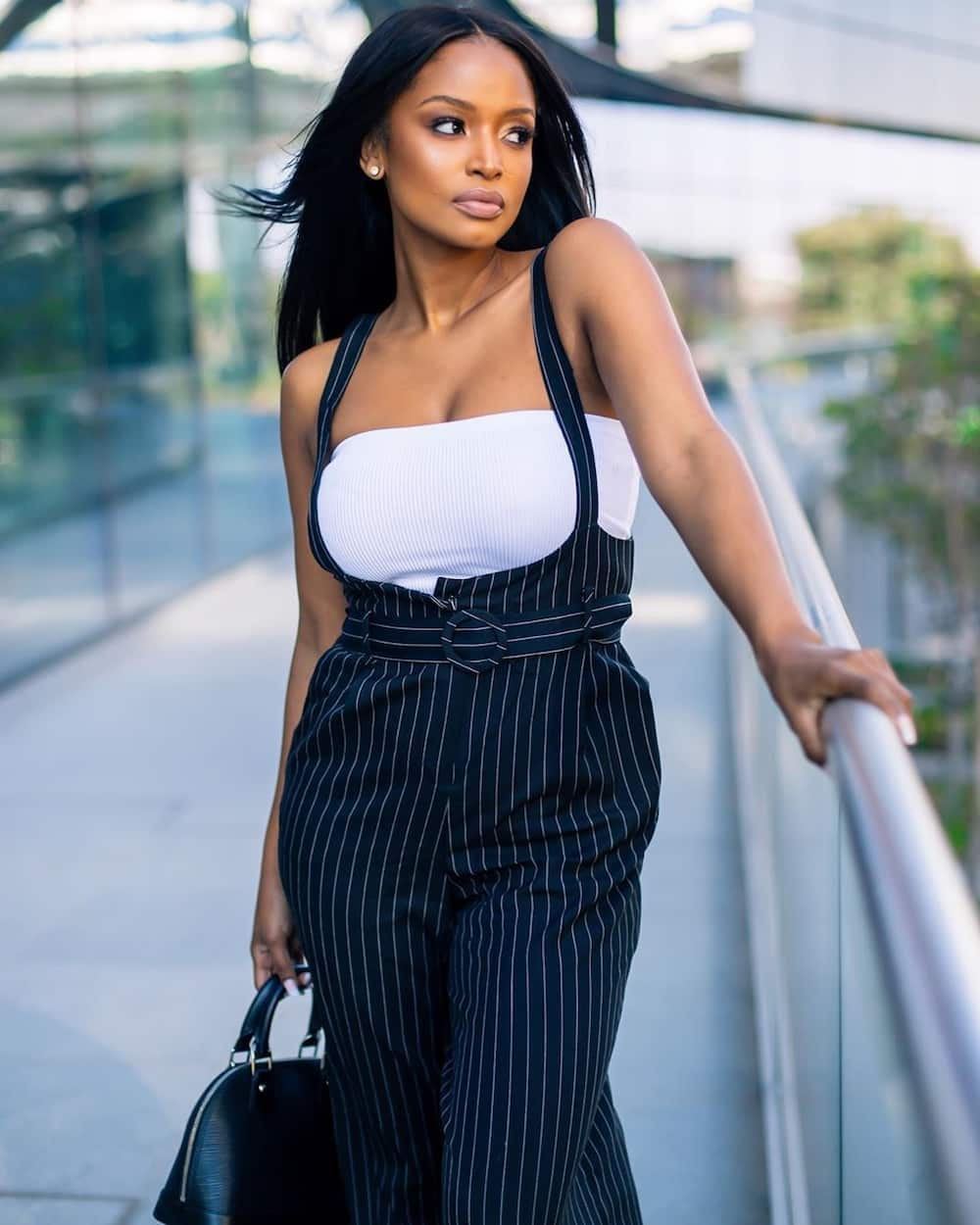 Thabethe was born in Kwa Zulu Natal Province. Ayanda Thabethe date of birth is 18th of March 1986. Ayanda Thabethe age as of 2019 is 33 years. Her star sign is Pisces, and her nationality is South African. She is fluent in English and Zulu. The model, entrepreneur, and show host has four siblings. Ayanda Thabethe siblings include Lungile Thabethe. Although they share the last name, Ayanda Thabethe and Thando Thabethe are not related.
Early life
When Ayanda was only two years old, her parents' marriage broke up. She and her four sisters, therefore, were raised by their mother, who was working as a nurse. To support her mother in meeting the girls' needs, Ayanda assisted in her mom's business of selling cold drinks and tailoring dresses. The family lived in various towns in Durban. These include Ntuzuma, Shayamoya, Umlazi, and Kwa Mashu.
Education
Regardless of all the struggles that her family experienced, Ayanda and her sisters received a good education. She went to Sacred Heart Girls' High School, an all-girls school, for her secondary school education. She then joined the University of Pretoria from where she graduated in 2007 with a Bachelor of Commerce degree in Communication Management. In 2011, she received her Honours Marketing degree from the University of South Africa.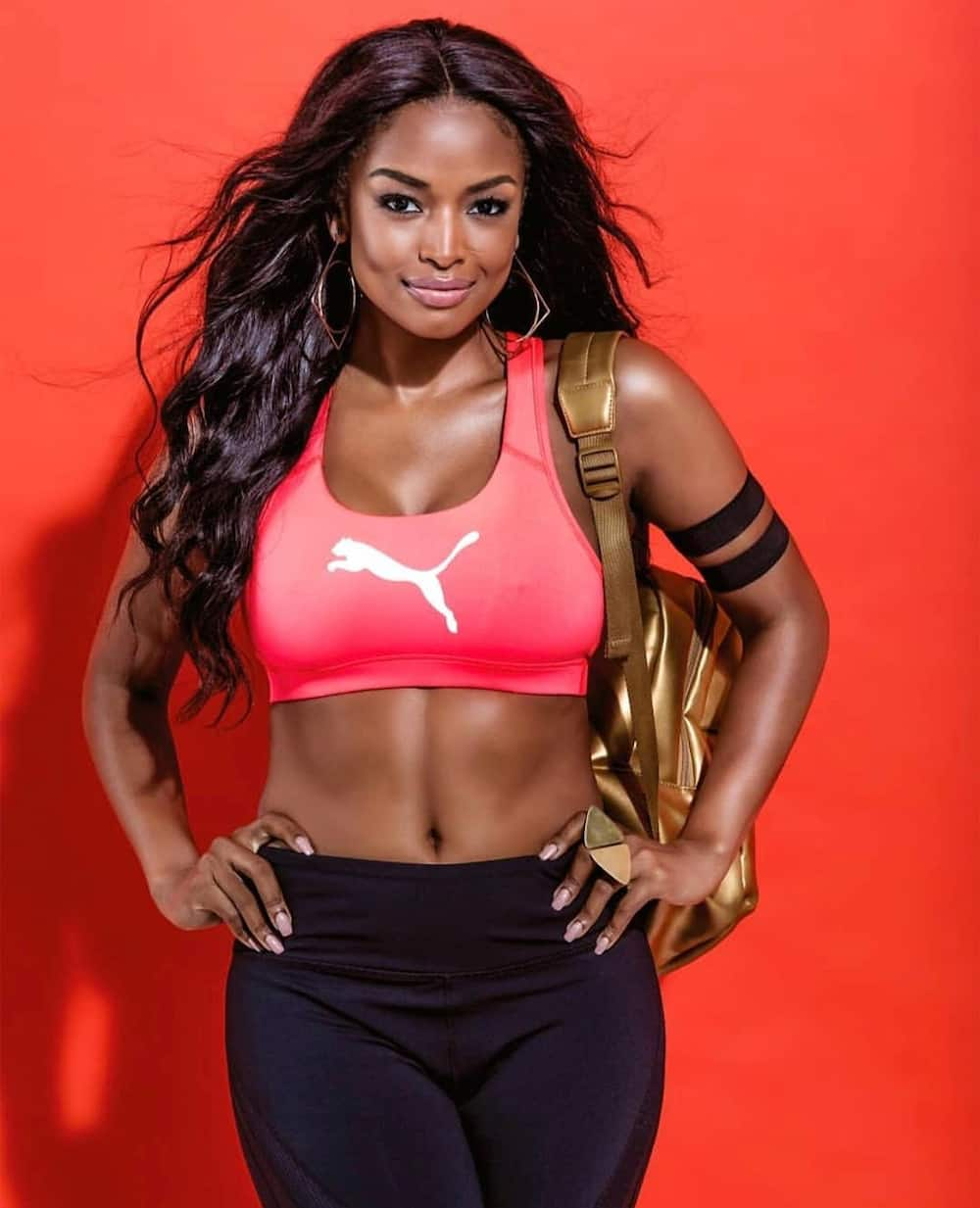 Today, one of her sisters is an engineer, while the other one is a qualified environmental health specialist. Lungi, her younger sister, is a graduate in politics. Lungi works with the actress.
Career
Before joining the entertainment industry, she had an industrious career in some of the top organisations in South Africa. These included L'Oreal and Johnson & Johnson. How did she become a model? Ayanda desired to be a model, but her short stature always prohibited her from becoming one. Ayanda Thabethe height is 1.6 metres. She expressed her frustration to Kutlwano Ditsele, a casting director, who assisted her in joining Alushi Model Management. Her modeling journey began at this agency, which is owned by Shashi Naidoo.
Since joining the modeling industry, she has successfully featured in different fashion spreads and magazine covers. Ayanda has also appeared as the lead actress in several television advertisements. In 2016, she was the face of the summer range by Legit Fashion.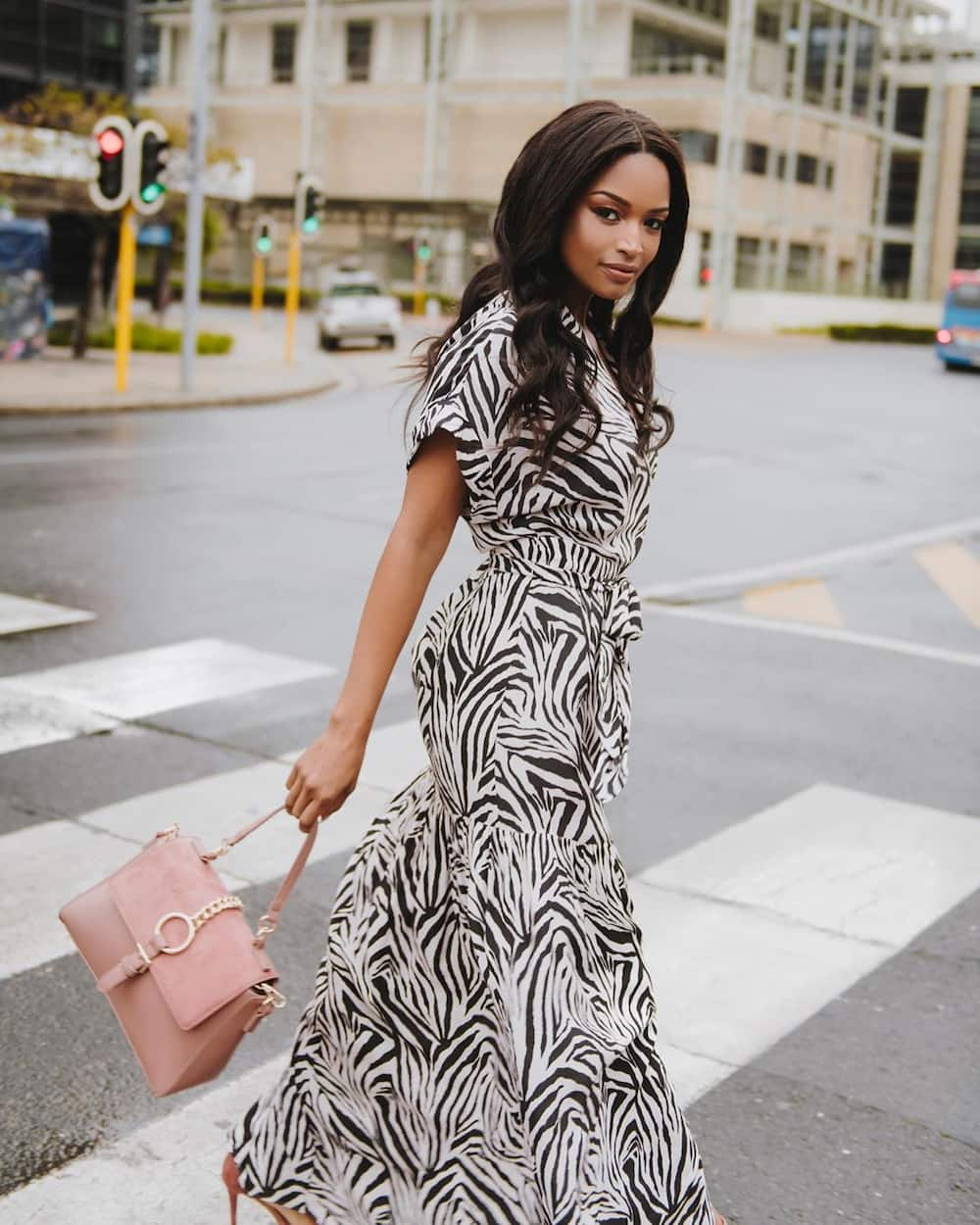 Her career as a show host and actor, on the other hand, began when she hosted the BET Africa's lifestyle magazine show, Top Billing. Ayanda Thabethe Top Billing became a household name and a sought-after host and actress. Some of her other television roles are:
BET A-List: She hosted the first season of the show.
Him, Her & the Guys: She portrayed the character of Noxy in Season 1.
Presenter Search on 3: She was a guest judge in Season 2.
Rockville: She featured in Season 4 as Aliyah in 2016. Her prowess in acting earned her a broad fan-base. The show had a viewership of about 400k each episode.
Top Entertainment: She hosted Season 1 of the show.
Zaziwa: She appeared in Season 4 as herself.
In addition to the above roles, she had cameo roles in Generations Legacy as Gugu and featured as a pregnant teen in Tooth and Nails. Besides modeling, acting, and hosting television shows, Ayanda is the spokesperson for various international brands. So far, she has worked with numerous brands, among them, Ponds and L'Oreal Mizani Collection.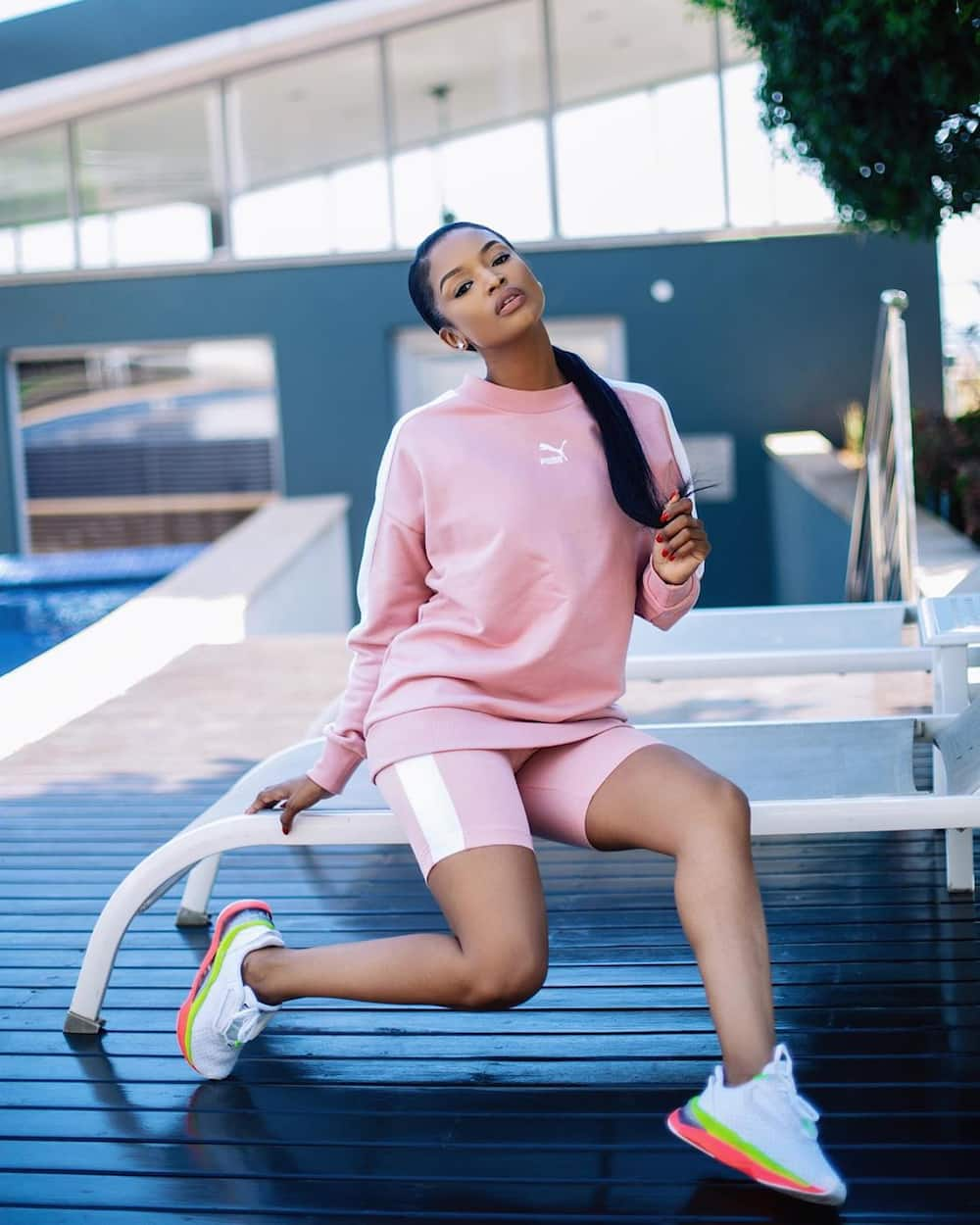 Ayanda wears many hats. She is also a successful entrepreneur. Buzzworthy Productions, a marketing agency, is Ayanda Thabethe business. She founded the firm in 2011 and currently holds the position of the founder and managing director. Today, the firm boasts of an ever-growing blue-chip client list. For corporate social responsibility, Buzzworthy Productions launched the ROUNDA Initiative that assists in poverty alleviation in South Africa.
READ ALSO: Blue Mbombo biography: real name, twin, boyfriend, family, modelling career, home and latest news
Relationships and love life
Ayanda dated Zulu Mkhathini alias Dash for a few years. Ayanda Thabethe and Dash later broke up, but neither of them gave any reason for the split. According to the actress, the couple had an amicable split. The two only dated for a while but did not get married. In 2018, Dash jokingly said in a Tweet that the actress owed him his cows back. This was after Dr. Musa Mthombeni jokingly asked people on Twitter to mention people who owed them anything. "Uyaphapha" was her response to the tweet. Andile Ncube, a television presenter, is Ayanda Thabethe ex husband. The couple was married for two years. She only dated Dash after the end of her marriage.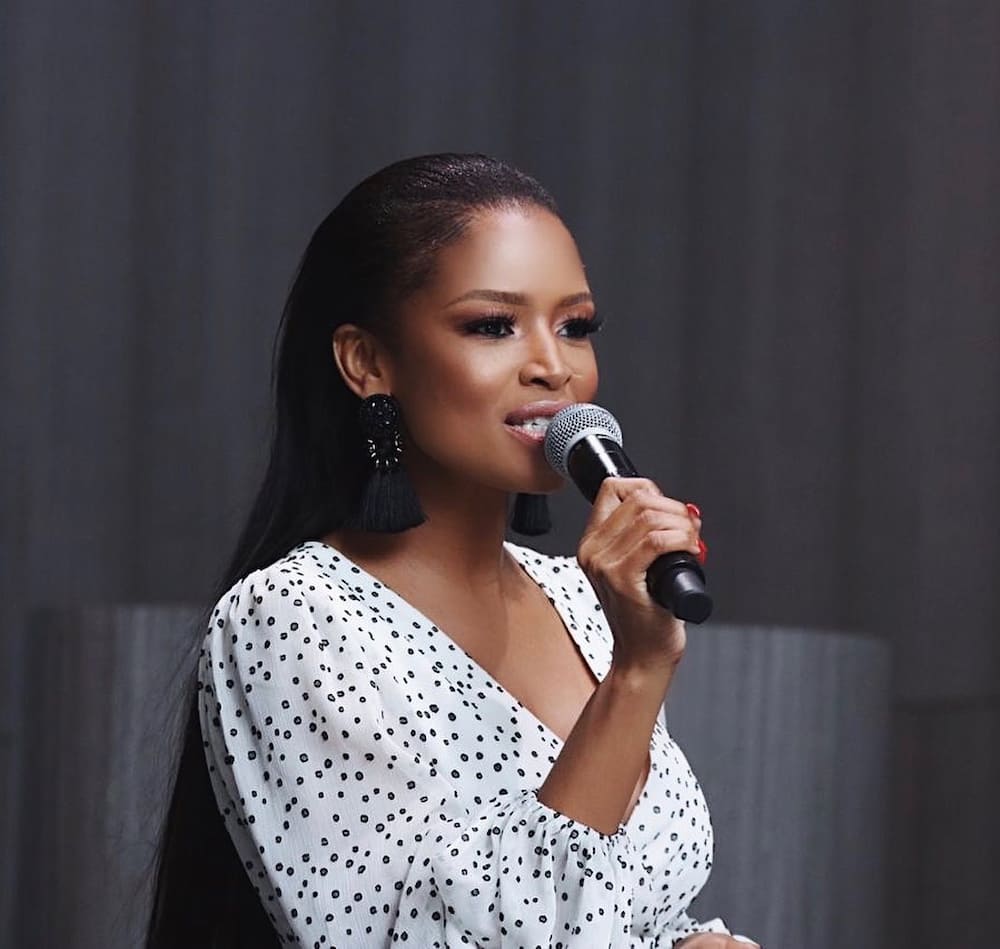 The model and actress does not have a child yet. However, many people believe that there is an Ayanda Thabethe child behind the scenes after she posted a pregnancy picture on her social media page in 2016. She later confirmed that the pregnancy was fake and was taken during her acting role in Tooth and Nails. Currently, there are speculations that she is dating Papi Rabolai, who is the former fiancé of Lerato Kganyago.
Social media and contact
The model, host, entrepreneur, and actress is very active and vocal on social media. Ayanda Thabethe Instagram page has over 1.2 million followers. Ayanda Thabethe Twitter has over 91.6k followers. She uses her social media pages to update her fans about her life. She also promotes self-love and appreciation. From these pages, her fans can view images of Ayanda Thabethe braids to get inspiration for their next hairstyles.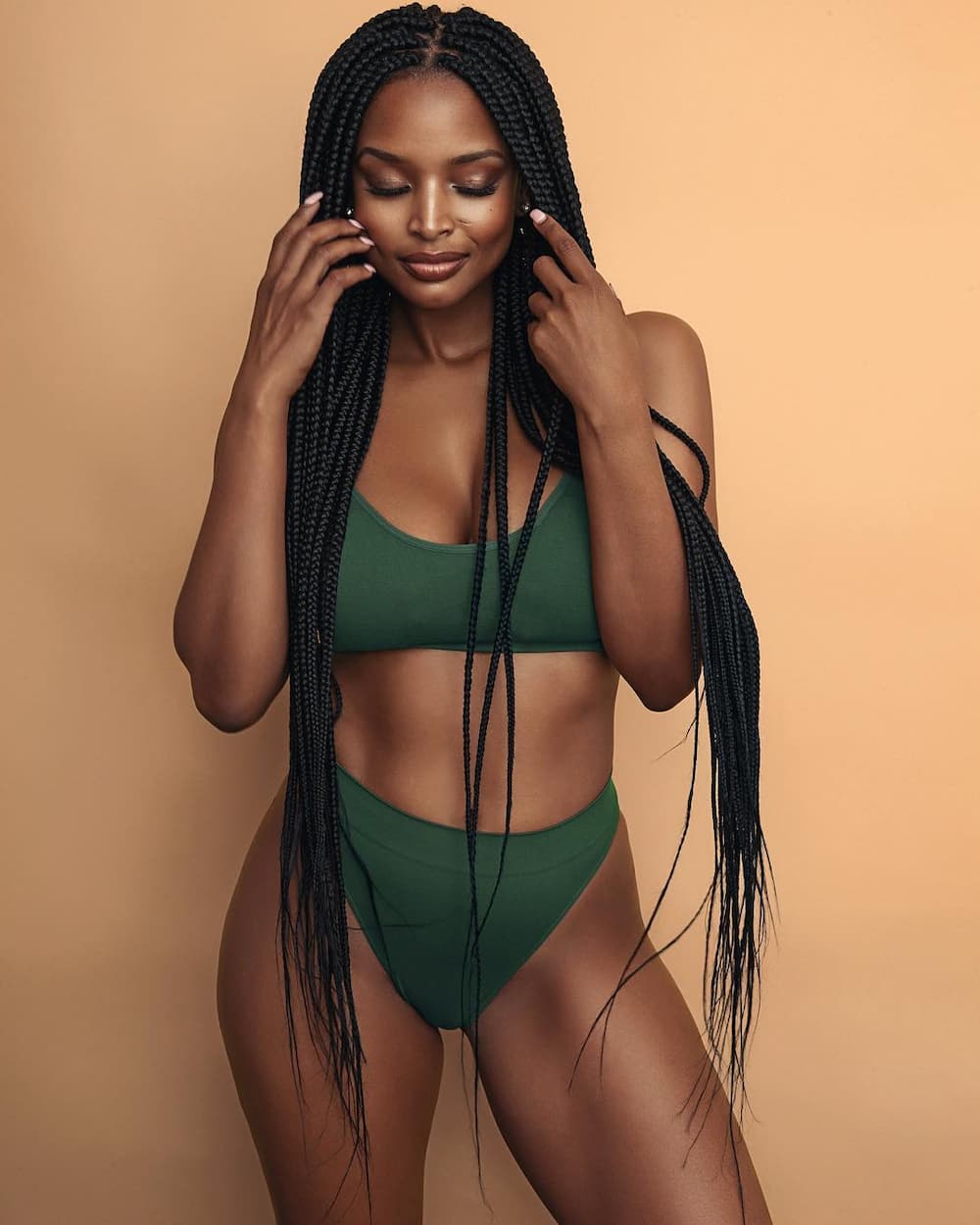 Ayanda has a personal website where she makes many posts. Although Ayanda Thabethe email address is not on her website, potential business partners and clients can reach her team via the Contact page on the site.
Ayanda Thabethe is a household name in the South African entertainment industry. She is a model, show host, entrepreneur, and actress. Most people know her as the show host of Top Billing on BET and for her beauty which she has displayed on the cover of magazines and in television advertisements. Every day, she inspires young South African women to explore their dreams and passions in life.
READ ALSO:
Ayanda Mabulu biography: and paintings
Busiswa biography: age, child, baby daddy, songs and albums
Source: Briefly News