Thuli Thabethe biography: age, children, baby daddy, Yvonne Chaka Chaka, TV shows, nominations, awards and Instagram
Thuli Thabethe is one of the South African icons who are calling the shots in the entertainment industry. The latter has set a covetable record in the acting field as she has featured in a couple of shows. Besides that, she has also stood among the most admirable female figures in the country for maintaining a good relationship with the father of her son and his wife.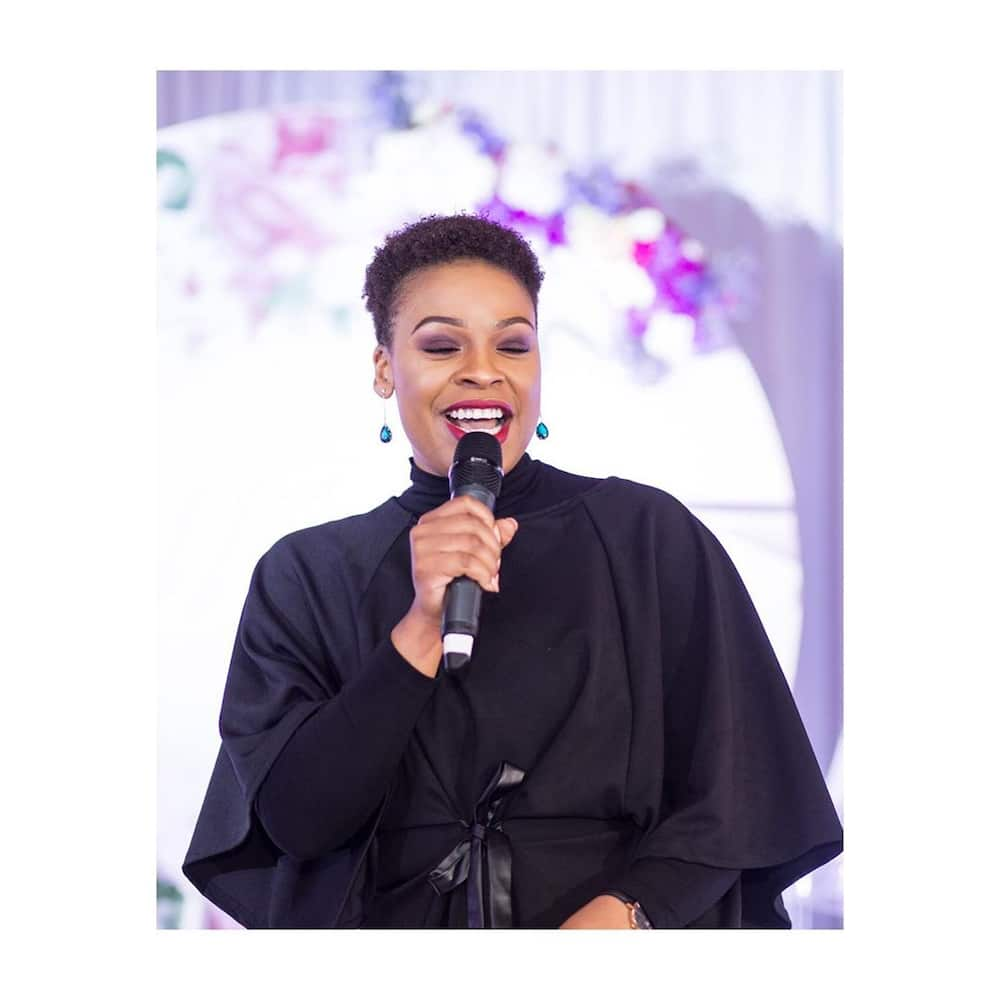 Thuli Thabethe is one of the faces that has been gracing the screen for the role that she has played in the local TV shows. She is famous for being among the oldest members in the list of Isibaya cast. She is renowned for playing the role of Phumizile Cele in City Ses'la. Besides acting, the latter is a proud mother and finds pride in empowering other women. She is the director of Club Self-Love, a group that brings women together. How about gaining more insight into her life.
Thuli Thabethe biography
There is so much about the beautiful lady beside the fact that most people see on their TVs.
READ ALSO: Izak Davel age, baby, wife, family, education, modelling career, songs, albums, TV shows and Instagram
Thuli Thabethe age
With such an admirable career background, you might want to stop and ask, how old is Thuli Thabethe? The latter was born on 5th April 1985. Currently, she is thirty-four years old.
Thuli Thabethe baby daddy
Between 2004 and 2008, the latter dated Thabo Molefi, popularly known as Tbo Touch, who is famous for his role as a live presenter and DJ on Metro FM. In November 2008, after about four years of dating, Tbo Touch went a step further and proposed to her. In 2009, the two had their son, Ruri. What looked like turning into a beautiful family turned out to be a dream as Thuli and Thabo ended their engagement in 2010. They have since then remained friends for the sake of raising their son.
After they broke up, Thabo went ahead and married a lady by the name Nandi, and the two have a son.
Thuli Thabethe children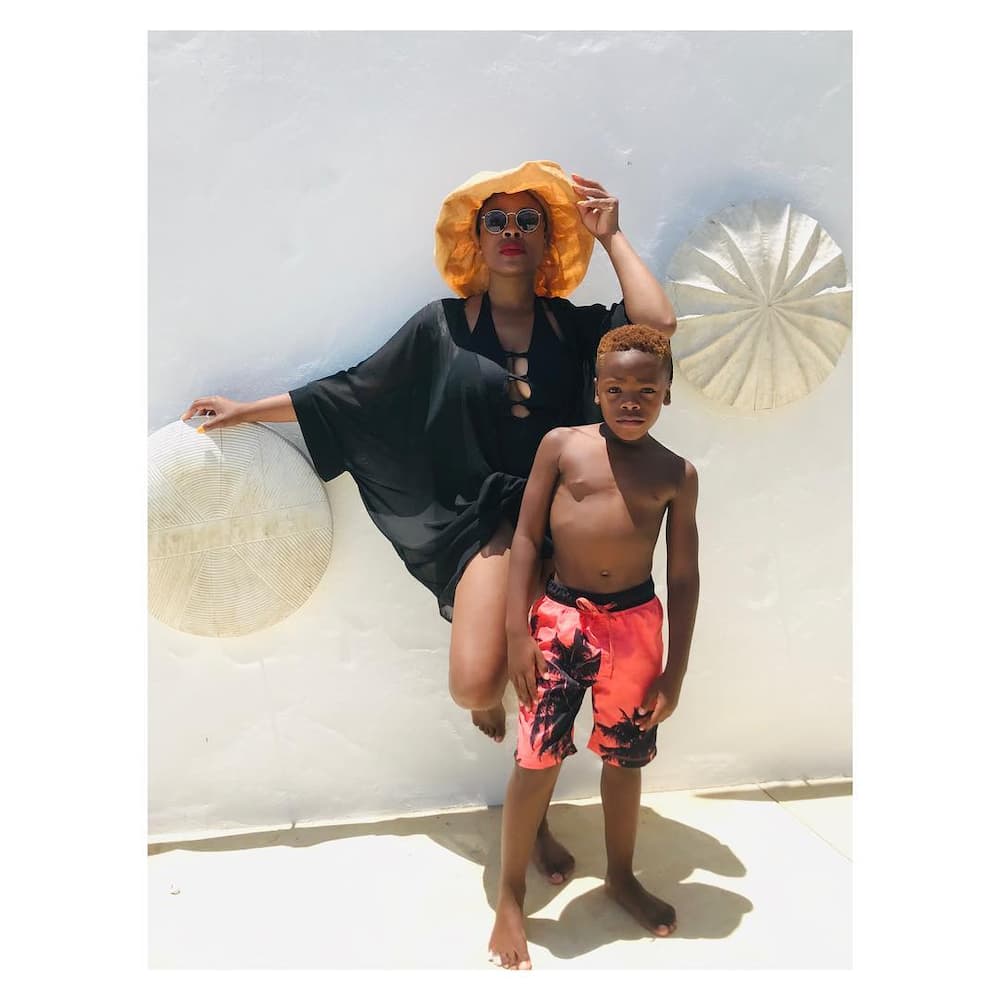 During Thuli's career, she has pulled roles that have depicted her to be a lady that values the importance of family and marriage. This is one reason that might cause you to stop and ask, who is Thuli Thabethe husband. The latter is not married even though she has a kid with her long-time boyfriend, Thabo. The two are in good terms for the sake of providing a healthy environment for their ten-year-old son.
The relationship between Thuli Thabete and her baby daddy is quite admirable as they are actively involved in the life of their son even though Thabo is married and has a family with another lady. The fascinating thing is that Thuli is friends with Nandi, Thabo's wife. During an interview with news24, the latter opened up about her experience with a blended family. She stated:
We have two kids with the same man and hating each other and causing drama isn't going to help us
We came to realise we're raising two boys who will grow up to be someone's boyfriend or husband and fighting won't do anything for us.
I have late-night conversations with Nandi. We're doing this because we know kids are f***ed up out there. I refuse for my son to be a pity party of a teenager crying he turned out bad because his mom and dad were not living together, like some stupid excuse. I refuse to have a son who falls by the wayside – not on my watch.
The blended family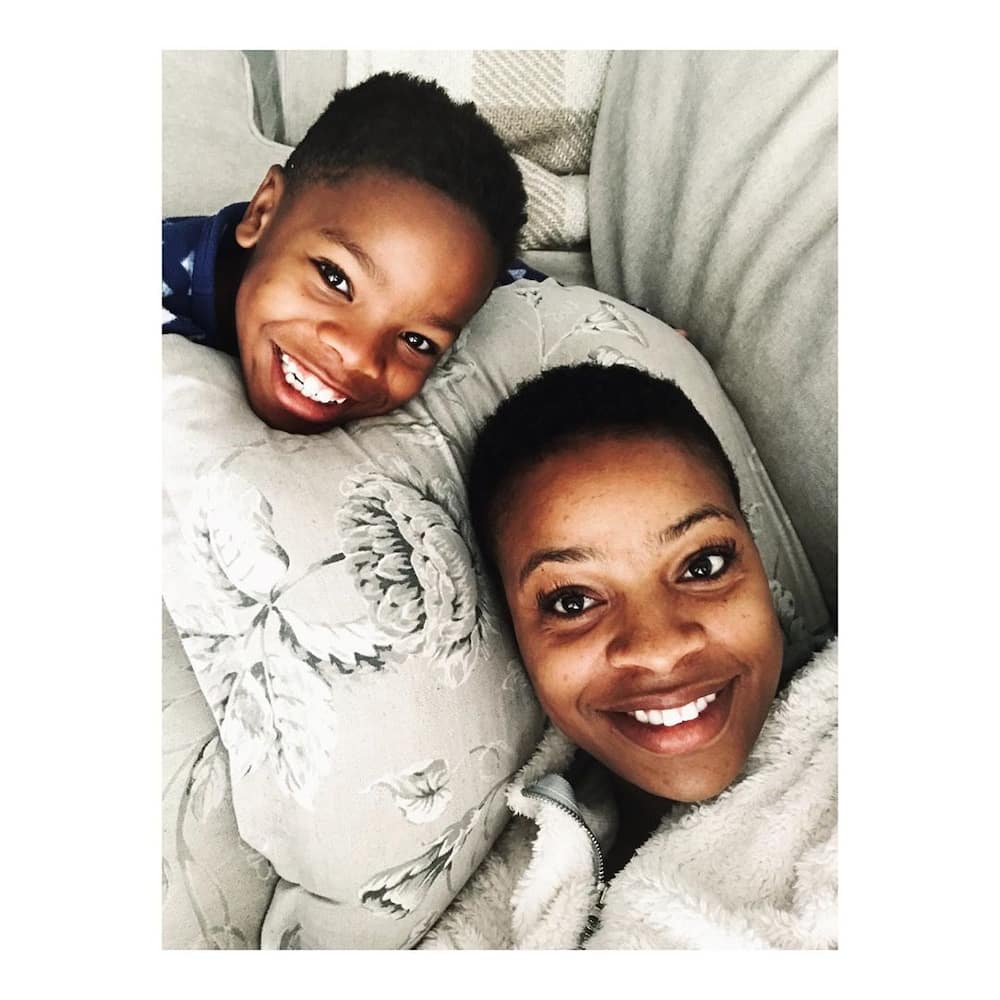 It goes without question that Thuli is a woman of a kind. She is friends with the lady that got married to her ex-boyfriend. She also opens up about going on holiday with her son and her baby daddy's family. This is a relationship that most ladies should emulate!
Thuli Thabethe and Yvonne Chaka Chaka
If you are keen enough, you will notice that there is some bit of resemblance between the two. For a fact, they are related. Yvonne Chaka Chaka is the latter's aunt.
Are Thuli Thabethe and Thando Thabethe related?
This is another question that most people have been curious to know. The two are not related. They coincidentally happen to share a surname.
Thuli Thabethe TV shows
The latter is an icon in the entertainment industry because of playing the following roles:
The second season of Ashes to Ashes which went live between 2015 and 2016. Here, she acted as Malaika.
The second and third seasons of City Ses'la where she pulled the role of Phumzile Cele.
The first season of Hard Copy where she acted as the Young Reporter.
The first season of iNkaba where she acted as Young Nomsa.
The second season of Intersexions where she played the role of Thembi.
The fourth, fifth, sixth and seventh season of Isibaya where she acted as Beauty.
The first season of Isidingo where she pulled the role of Maria.
The first and second season of iThuba Lokugcina where she acted as Philile Dlamini.
The first season of Kota Life Crisis where she played the role of Busi.
The first season of Mtunzini.com where she acted as Detective Maseko.
The third season of Thandeka's diary where she played the role of Katleho.
The first season of The Mayor where she pulled the role of Mercia Sithole.
The first season of The Road where she played the role of Vero.
The first season of Tshisa where she acted as Doctor.
The third and fourth season of Zone 14 where she pulled the role of Pinky Khumba.
Besides acting, she has also played significant roles in shows, like hosting the first season of Our perfect Wedding and being the presenter for the thirteenth season of the South African Film and Television Awards.
Thuli Thabethe nominations and awards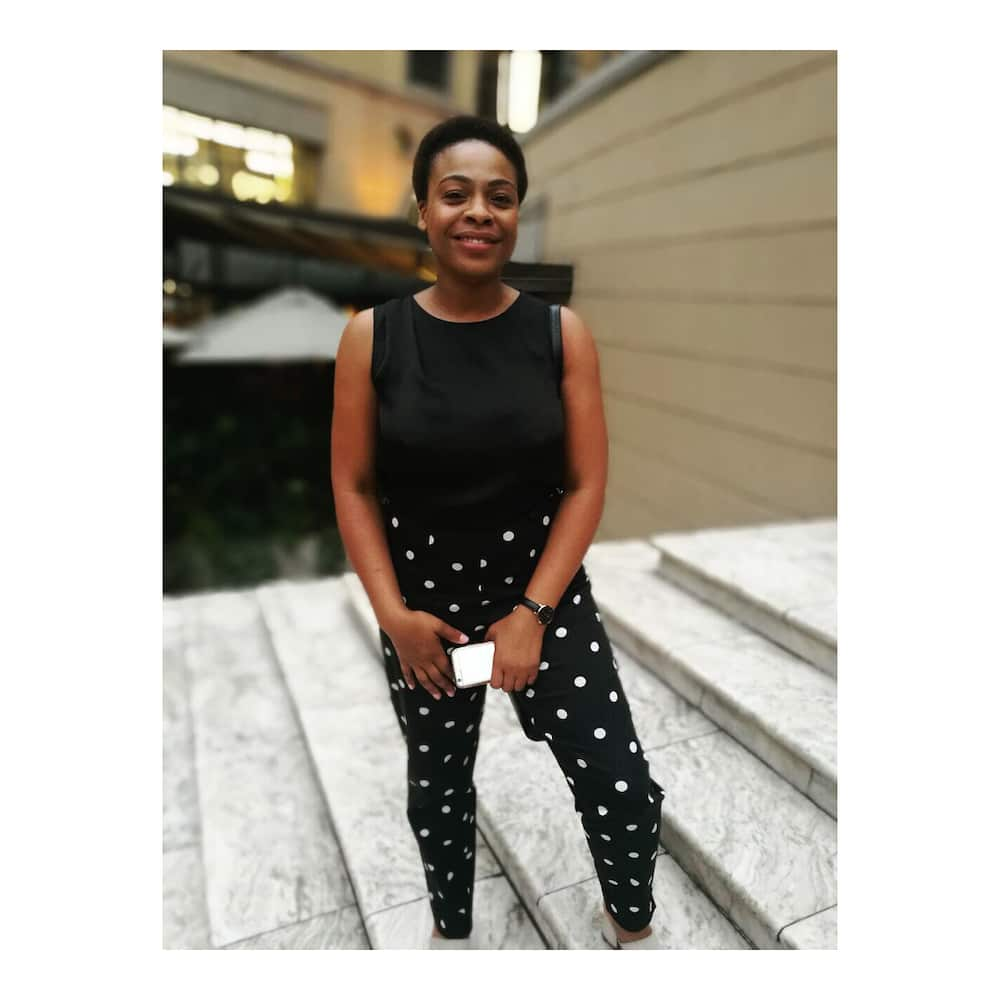 With such a commendable career background, Thuli stands to be among the most admired icons in the industry. The most recent nomination has crowned her effort towards the industry. She was nominated for the Golden Horn Award for Best Supporting Actress in a TV Soap category during the South African Film and Television Awards held in 2019. She, however, lost to Gcina Mkhize.
Is Thuli Thabethe leaving Isibaya?
A couple of months ago, there were speculations that the latter was planning on leaving Isibaya. Addressing the matter, she refuted the claims stating the show was her 'bread and butter', and she had not made any plans of quitting the show.
Thuli Thabethe Instagram
The latter is never shy when it comes to sharing some of her memorable moments on social media. Her Instagram account commands a whopping 113,000 followers.
At the age of thirty-four, RThuli Thabethe has set a commendable record. The energy and passion that she displays in her career are worth emulating. Her attitude towards raising her son poses a challenge to most ladies dealing with baby daddy issues.
READ ALSO:
Mapaseka Koetle biography: Age, daughter, husband, parents, stunning pictures, business, Scandal and Instagram
Elma Postma age, husband, wedding, weight loss, stunning pictures, TV shows, movies, and Instagram
Tony Kgoroge urges actors to unite - the minister can't fight for them
Source: Briefly News