All you need to know about Bella Thorne boyfriends history
Bella Thorne's love life is hard to explain in a few words. The beautiful actress has previously seen famous people, some of whom you may have missed. Besides, her current relationship status is of interest. Read more about her dating history in this article.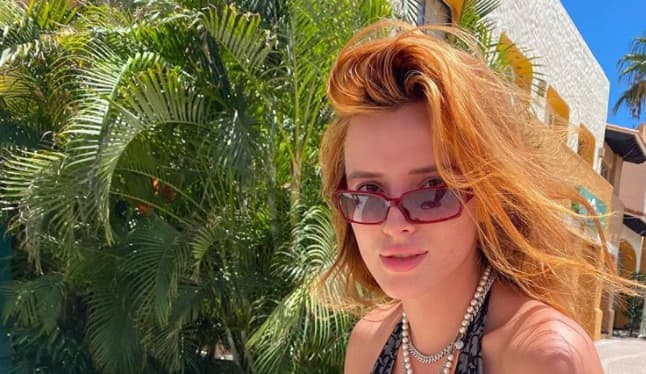 Bella Thorne has gone out with various celebrities whose identities will leave you jealous. She is that one lucky girl you cannot ignore because of her steady moves. There is much to learn about the people Bella has dated before and all that ensued her affairs.
Bella Thorne boyfriend history
Annabella Avery Thorne is a former child celebrity who rose to fame for featuring on Shake It Up sitcom on Disney. Bella is a fun lover with little regard for what the rest of the world thinks about her way of life. Bella Thorne boyfriend names indicate she is a woman of diversity and class. More so, a woman of her calibre will always have some romantic relationships, worth retelling.
READ ALSO: Bella Thorne bio: age, boyfriend, movies, TV shows, OnlyFans earnings, net worth, profile
Bella Thorne boyfriend 2020
Who is Bella Thorne boyfriend now? The soon-to-be 23-year-old American model, actress, and musician is currently in a public relationship with Benjamin Mascolo. The two have never been shy to share intimate photos on various social media platforms, and clearly, they are in love.
How old is Bella Thorne's boyfriend? Bella Thorne boyfriend Benjamin is an Italian in his mid-twenties and a part of the well-known Benji & Fede music duo. The pair first came out to proclaim their relationship on Instagram in June 2019. However, the two were spotted earlier in April 2019, days after she broke up with former lover Mod Sun. Later in July 2019, the actress declared herself pansexual.
Bella Thorne exes
The Shake It Up star has previously dated several men and women, some of whom are only rumours. Let us get the record straight about the publicly-proclaimed pansexual dating history and all the men and women she has been romantically involved with. The gorgeous lass is the queen of love for having scored the hearts of well-known stars.
1. Alex Martini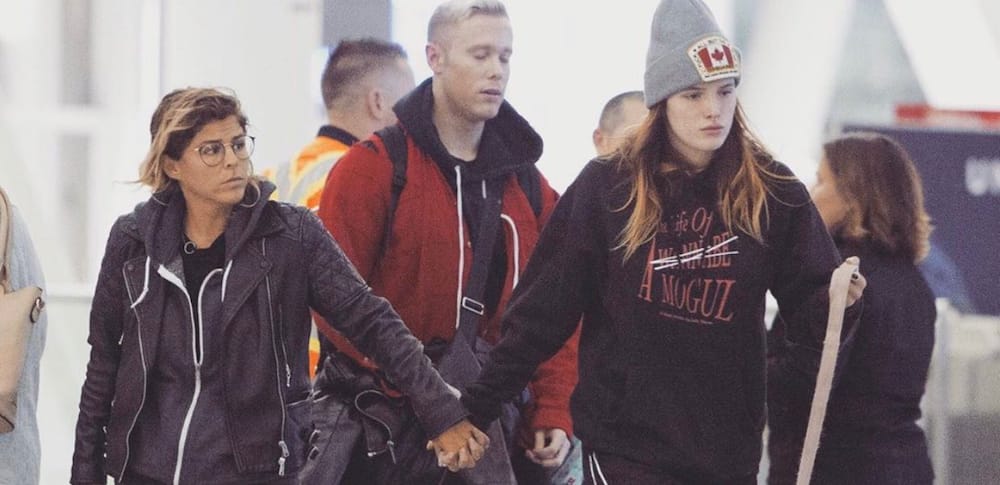 Bella opened up about dating Martini in October 2019. Later on, her endearing Instagram left fans wobbling on her newest catch. Her post was way personal, displaying cuddlings and stating that Alex was the first camera-shy girl she has dated. Martini thinks Bella is pretty. Bella Thorne girlfriend was about 27 years old and worked as a set production assistant.
Barely a week after showing off her new lover, Bella went ahead to upload an engagement ring, which sparked conversations. The diamond ring was such a considerable talk that it left fans waiting for the wedding bells. The fate of the relationship is yet to unravel because she is still seeing her boyfriend, Benjamin Mascolo.
Bella's boyfriend Moscolo left followers confused after he approved a photo she shared cuddling with Alex. Clearly, Benji is cool with the throuple arrangement. Going by his comment on the post, "You girls are cute," it is clear that Benji is very satisfied with their polyamorous relationship, so who are we to judge?
2. Mod Sun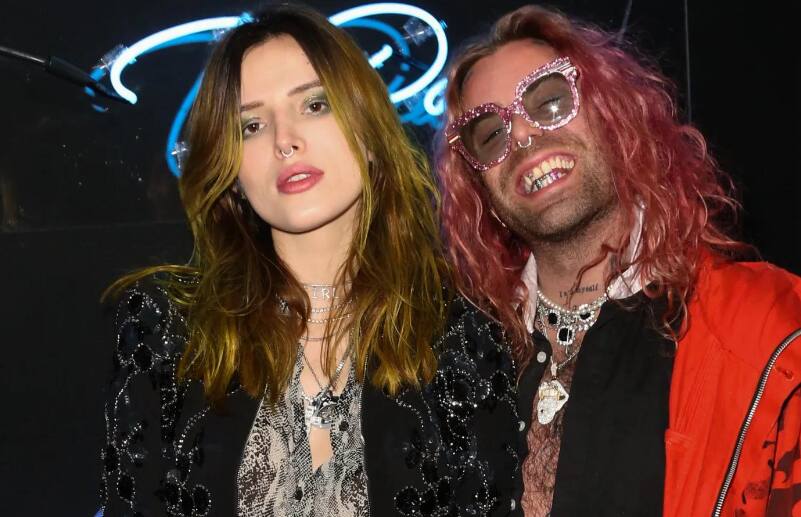 Mod is an American rapper whose stage name is Movement on Dreams, Stand under None. The 33-year-old was born Derek Ryan Smith in 1987 in Bloomington, Minnesota. Besides rapping, Bella Thorne boyfriend Mod is a talented rock star, poet, author, and painter.
Bella and Mod Sun started dating in 2017. Bella left her fans confused when she publicly declared herself in an open relationship (polyamorous) with Tana Mongeau and Mod Sun.
3. Tana Mongeau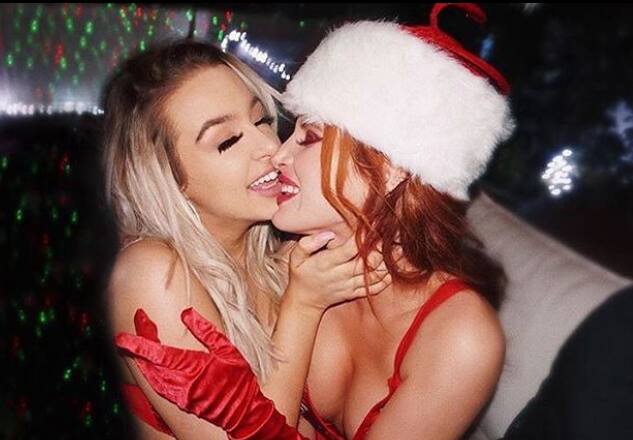 Mongeau is a famous YouTuber and former lover of Bella. The 22-year-old bisexual celebrity comes from Las Vegas, Nevada. She is an American internet personality who also does modelling and music. Tana is better known for her comic relief videos labelled Storytime.
Tana and Bella first took their relationship public in September 2017 through a Twitter post. The two sweethearts had good chemistry in both love and their careers, considering she featured Bella in some of her artworks. They later went separate ways in February 2019.
4. Scott Disick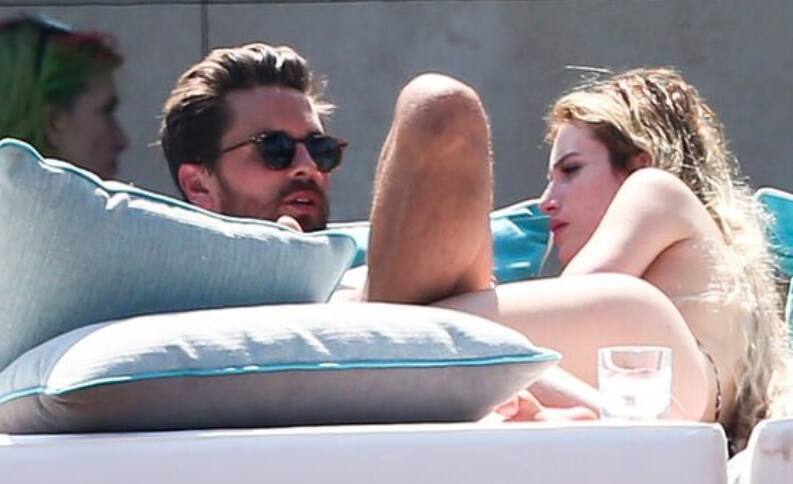 37-year-old Kourtney Mary Kardashians ex, Scott, is allegedly a former lover to Bella. Bella and Scott were spotted together in May 2017 but later denied ever getting intimate. Tweeps were quick to judge their good relationship, for who knows when it started and where it ended.
5. Chandler Parsons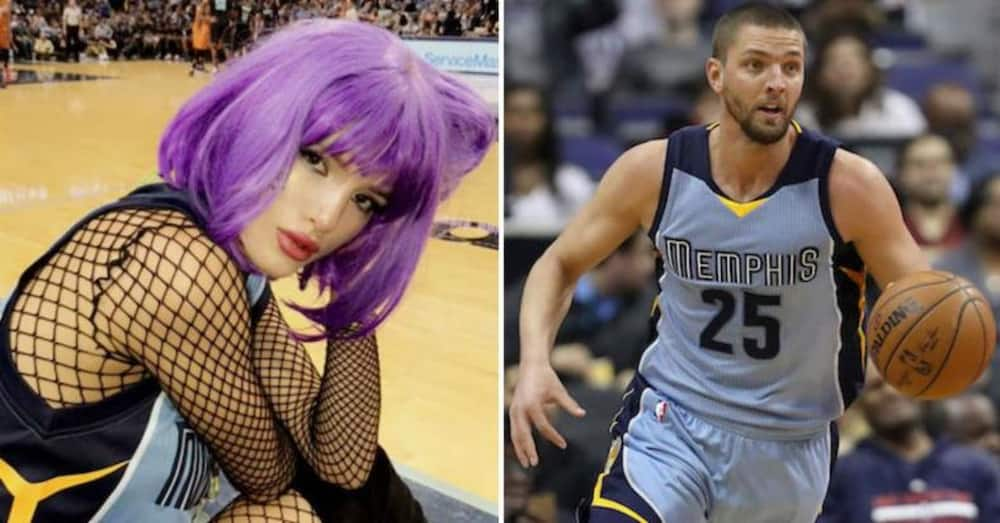 The 31-year-old comes from Casselberry, Florida, where he was born on October 25th, 1988. He is a professional American basketball player with an admirable reputation as an NBA player. Chandler and Bella were lovers back in 2017. The two were often spotted together during a trip to Mexico making headlines. Their relationship lasted only a few months.
READ ALSO: All you need to know about Zodwa Wabantu dating history
6. Sam Pepper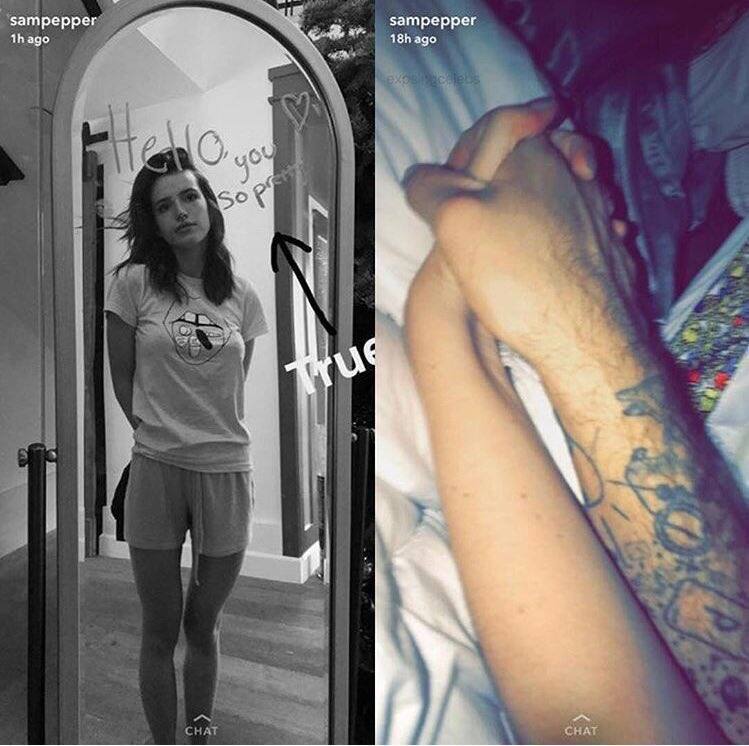 The controversial British YouTuber is 31 years old. Most importantly, he is a gifted comedian, prankster, video blogger, and social media personality. He is such a success with millions of subscribers and video views.
Sam and Bella were rumoured dating back in 2017. It was a time when her romance and love life were all unpredictable. Many concluded their alleged affair because of the frequency with which she featured in his posts and social media captions.
7. Charlie Puth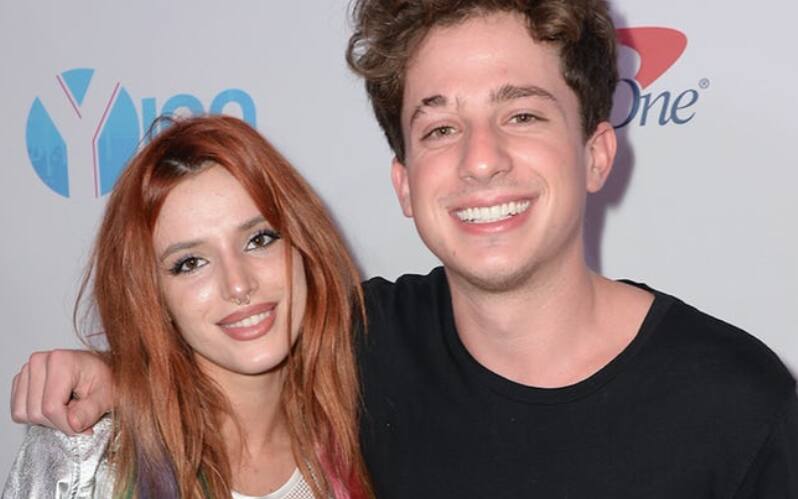 The American songwriter, singer, and record producer was formerly in the life of Bella. The 28-year-old from New Jersey first came to the limelight following a 2015 YouTube video that went viral. See You Again was a success co-written with Wiz Khalifa and featuring Paul Walker.
Bella and Charlie met and dated in 2016. The two did not last for long in their relationship affair. What happened between Charlie and Bella? The actress said Charlie wrongly accused her of cheating after misinterpreting a situation.
8. Tyler Posey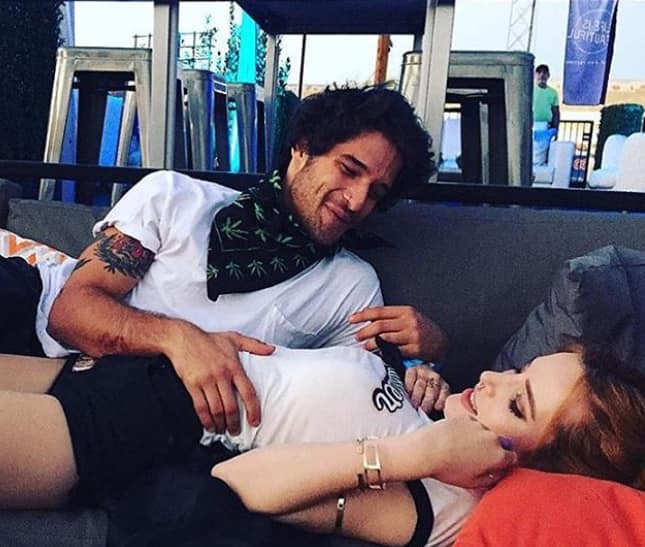 Bella Thorne boyfriend list also includes Tyler. The teen wolf celebrity Tyler Posey comes from Santa Monica, California, in the United States. He dated the famous Bella for five months between August and December 2016.
9. Gregg Sulkin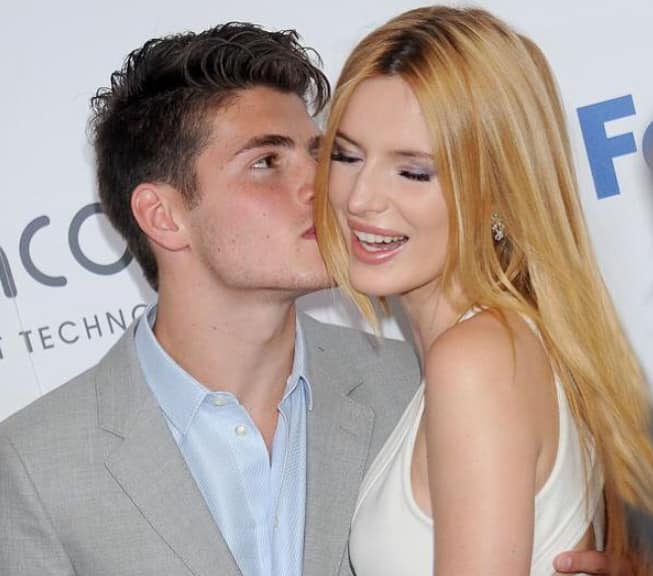 Sulkin is an accomplished actor from England, London. Love records tell us that he was previously in love with Bella between 2015 and August 2016. The two decided to end their one-year relationship on mutual terms. After the breakup, Bella came out as bisexual.
10. Ryan Nassif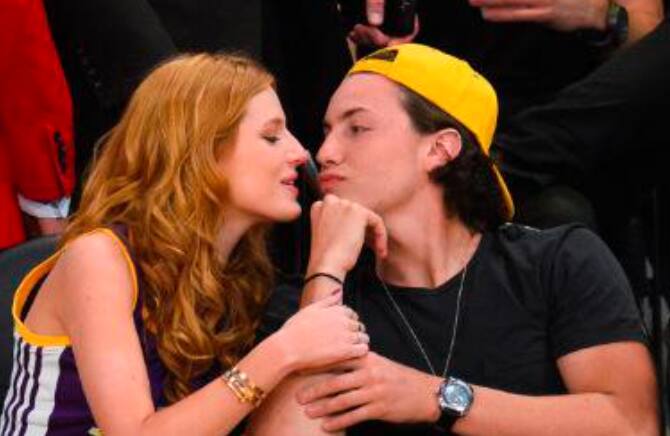 A kiss from 2015 ended with Ryan and Bella qualifying into the list of lovers. The two never denied this alleged relationship. They have always been good friends all along time.
11. Brandon Thomas Lee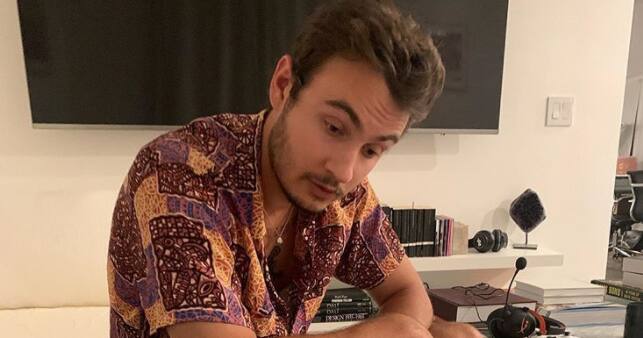 2015 was an intense year in Bella's love life because she also met Brandon. She went viral for dating Brandon, son to Pamela Anderson and Tommy Lee. Their relationships did not last long.
READ ALSO: All you need to know about Pearl Thusi dating history
12. Tristan Klier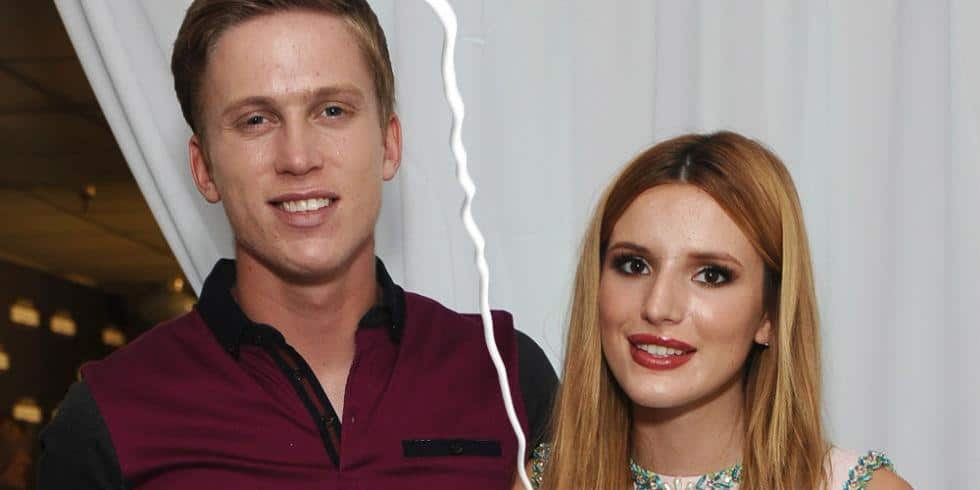 Klier is Bella's longtime lover from high school. The two dated between 2012 and 2015 before they called it quits. The fact that Klier was not in the industry must have fueled misunderstandings.
13. Cody Simpson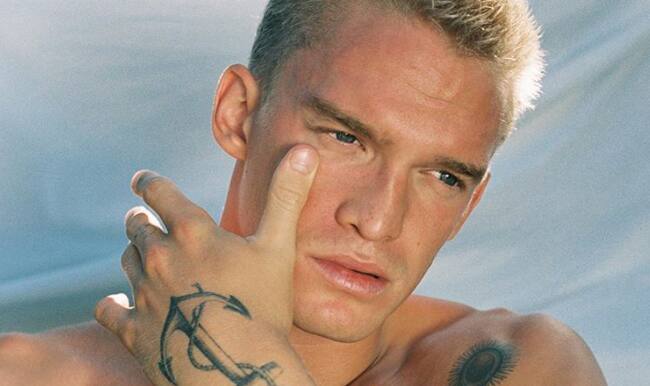 Simpson from the Australian Gold Coast dated Bella in 2011. She later broke up with the singer after months of dating. Bella was only 14 years old at that time.
Furthermore, rumours indicate that Bella may have dated other famous personalities such as Garrett Backstrom, Kenton Duty, Blackbear, Ross Lynch, Taylor Lautner, Jordan Clarkson, Bella Pandergast, Nat Wolfe, and Jake T. Austin. In this list of lovers is also Sage Northcutt. Bella came to clarify that most of these were just friendship.
Bella Thorne is a free-spirited and noticeable woman in the romance department. She is better known for minding her business with little regard to what her followers have to say about her lovers. To her, happiness comes first.
READ ALSO: All you need to know about Faith Nketsi dating history
Yesterday, Briefly.co.za shared the list of men that Faith Nketsi has dated. Faith is a 25-year-old queen of twerk and Instagram star famous in SA, particularly Johannesburg. As of 2019, the vixen was dating Thami Yabo, the owner and founder of Bar Co. Services.
Ms Nketsi has been rumoured to be romantically involved with Nigerian musician Davido. This was back in 2014 when the singer posted a picture of them kissing. Other Faith Nketsi suspected lovers include Makhosini Sihlali and Tino Chinyani.
READ ALSO:
Cardi B bio: age, children, husband, divorce, movies, net worth, songs
Kylie Jenner dating history: a list of all the guys Kylie has ever dated.
Zac Efron dating history: a list of all the people Zac Efron has dated?
Source: Briefly News