Zac Efron dating history: a list of all the people Zac Efron has dated?
Zac Efron is not new to ladies as he is an all-time celebrity crush. He is famous not only on the silver screen but also on the Hollywood dating scene. He has dated many famous and influential women around the world, and the list still goes on. This article gives more details about Zac Efron dating history, including all his past, current relationships, and even details of these lucky girls.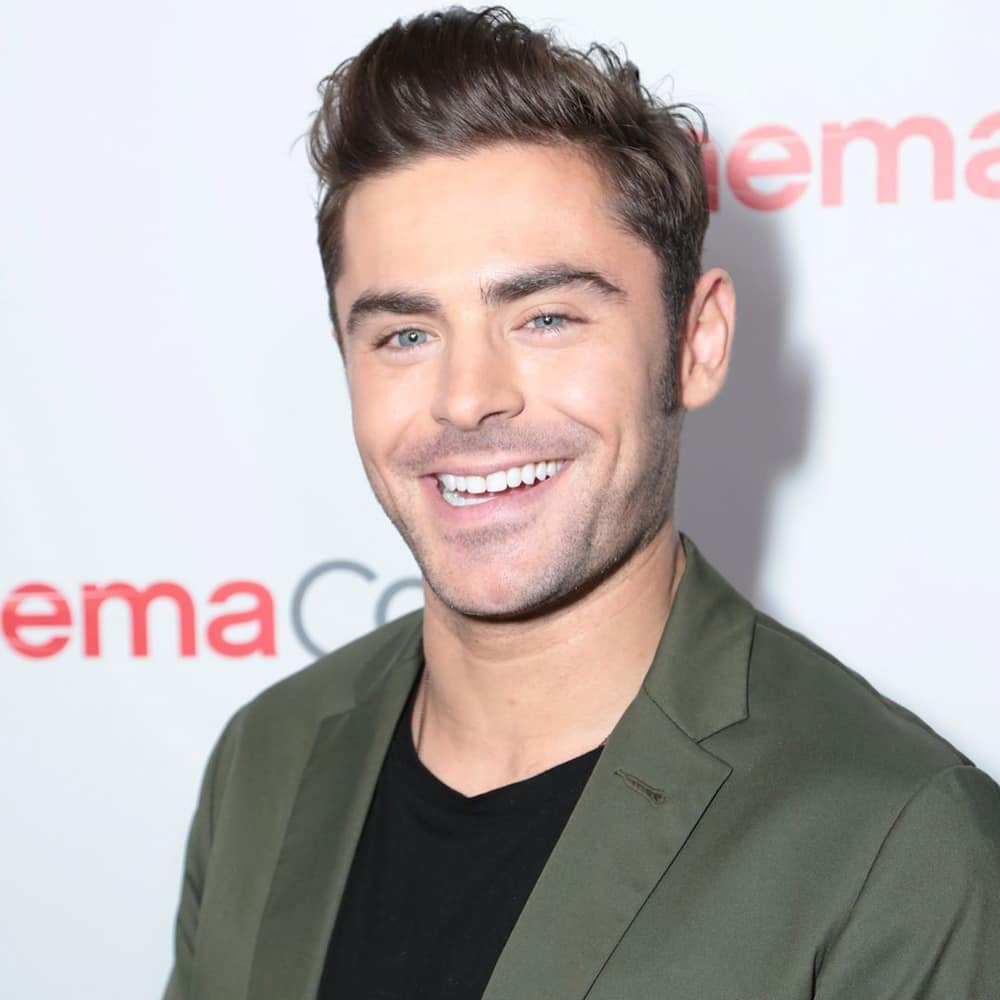 Efron's journey to finding true love has not been an easy one. He once said how dating is hard. Surprisingly, he once attempted online dating where he signed up for Tinder; unfortunately, nobody swiped him thinking the profile was fake. Nevertheless, that does not mean he has not had women in his life. In this article, we dig deep in Zac Efron dating history and unearth all the lucky women he has dated.
Zac Efron relationship history
Below is a list of the Zac Efron girlfriends since he started dating.
Who is Zac Efron currently dating?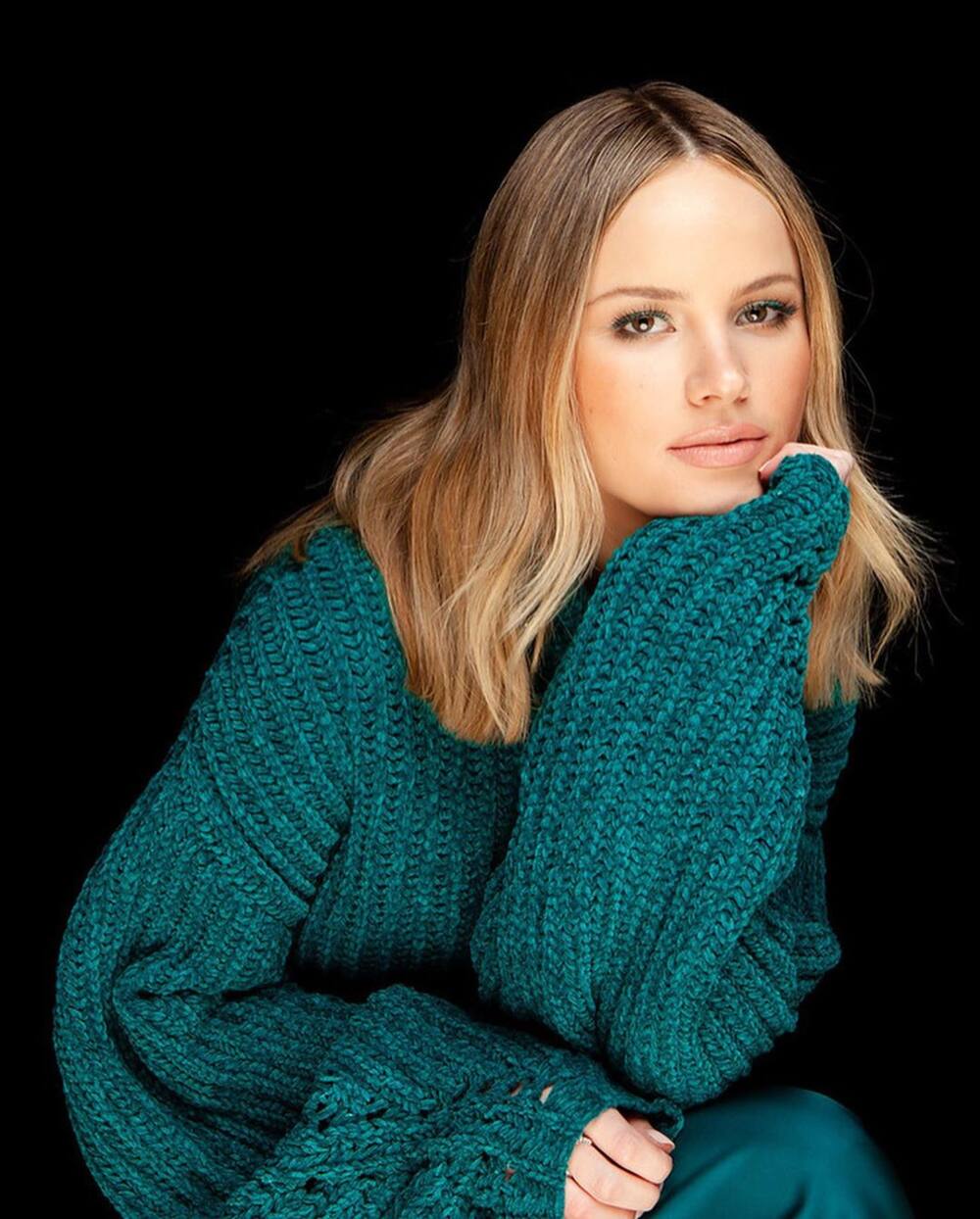 In January 2020, the actor was reported to be dating the actress Halston Sage. Together, they were in a serious relationship. They both starred in 2014's Neighbors, and that is when they were rumoured to be dating.
READ ALSO: Woman posts fiancé: Asks objecting ladies to talk before wedding
Zac Efron exes
Below is a list of all the women Zac Efron has dated:
Sarah Bro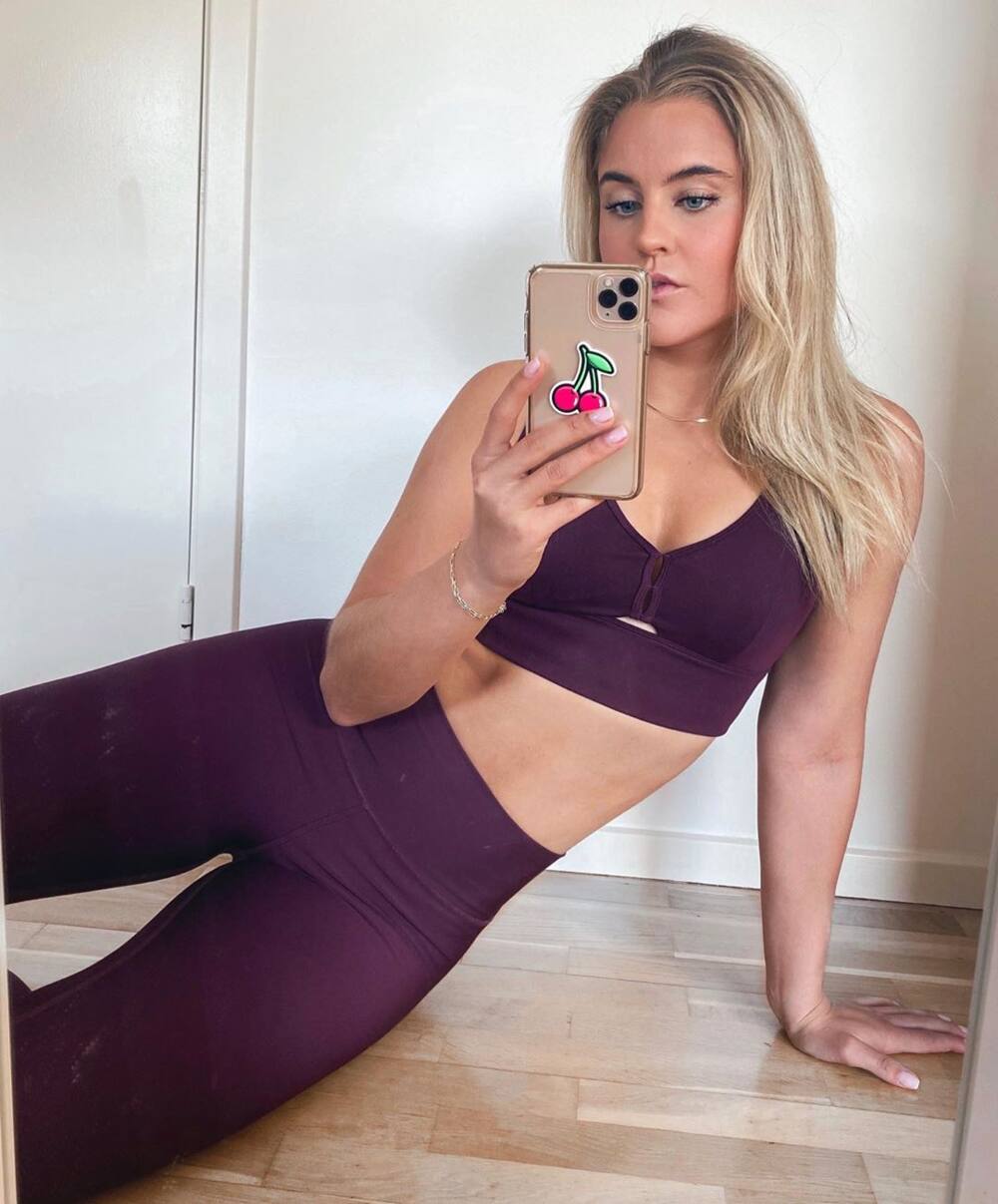 Sarah is a Danish Olympic swimmer born on March 4, 1996, in Copenhagen, Denmark. She currently resides in Los Angeles.
Info about their dating started in January 2019 when they were spotted attending a fitness class in Las Vegas. Two months later, they declared their relationship official as boyfriend and girlfriend. Unfortunately, one year down the line, they broke up.
Rebecca Ferguson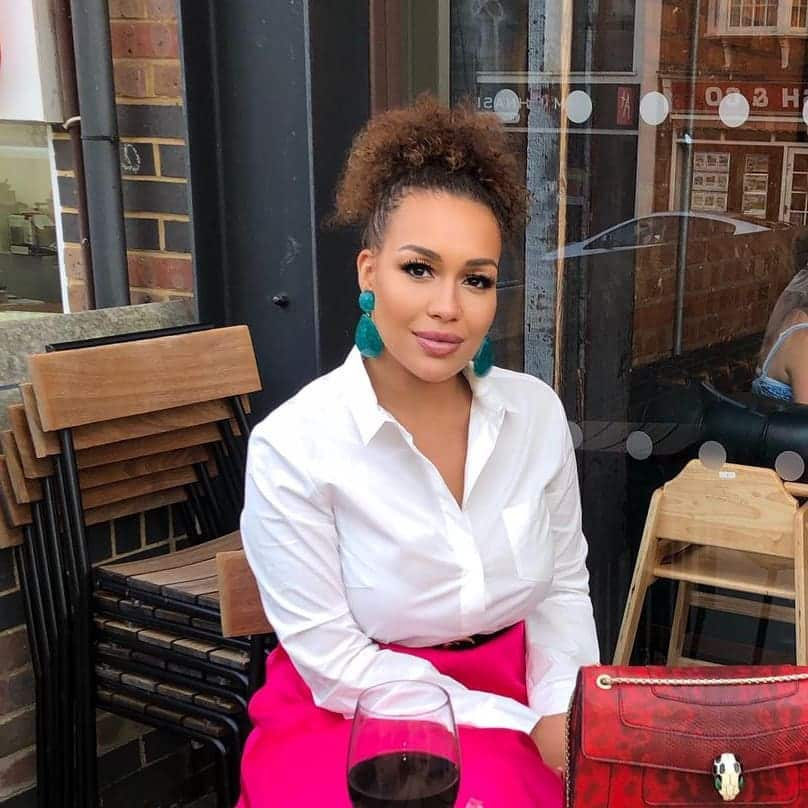 Having worked closely together on the set of The Greatest Showman, Efron took to social media to praise his co-star, Rebecca Ferguson. When asked about their relationship, he neither confirmed nor denied despite sharing pictures of them with his arms wrapped around her in December 2017.
Alexandra Daddario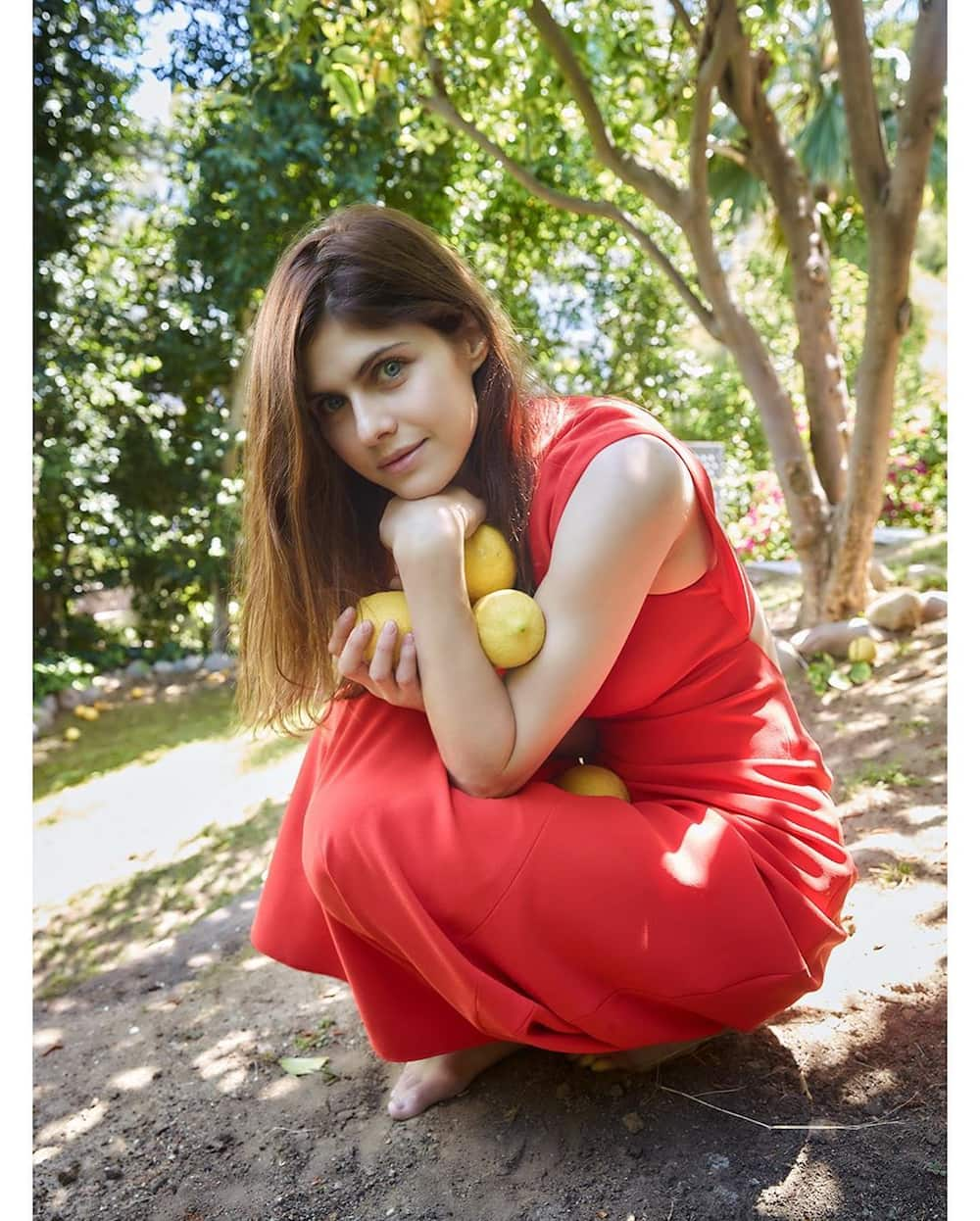 Zac was rumoured to be dating Daddario in 2017 after they were seen super flirty together in interviews promoting the movie Baywatch. They also posted adorable pictures on social media showing their love to the public. However, their relationship was never officially confirmed. In March 2018, they were spotted walking their dogs together in Las Vegas, and they still appeared to be in good terms.
READ ALSO: Local man proposes to bae in shopping mall after dating 5 years
Sami Miro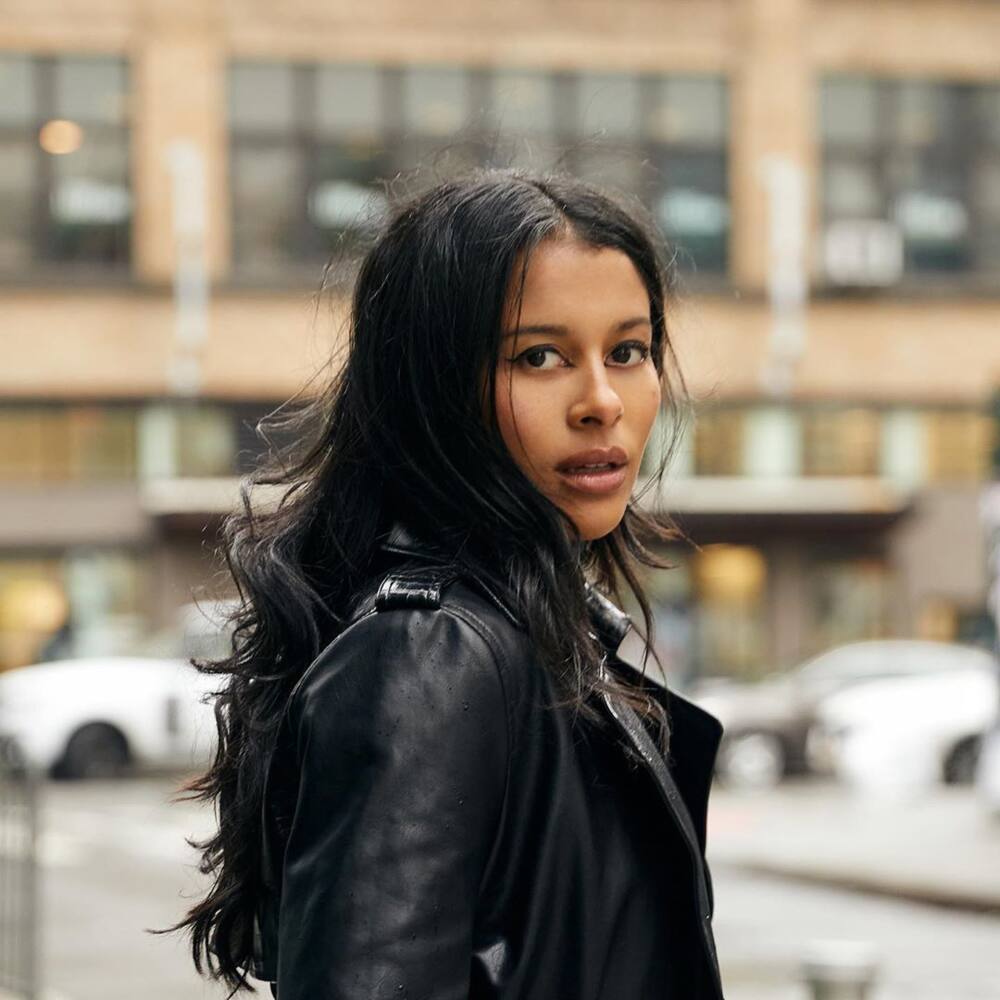 Efron started dating the model Samo Miro in 2014. The pair was adorable, and they went ahead to share details about their relationship on social media. However, after two years in their relationship, they broke up in 2016. Things did not go smoothly between the two, which prompted Zac to delete all their pics on Instagram. To add salt to injury, he unfollowed her on social media accounts, leaving many of their fans to think that their relationship did not end on the best terms.
Michelle Rodriguez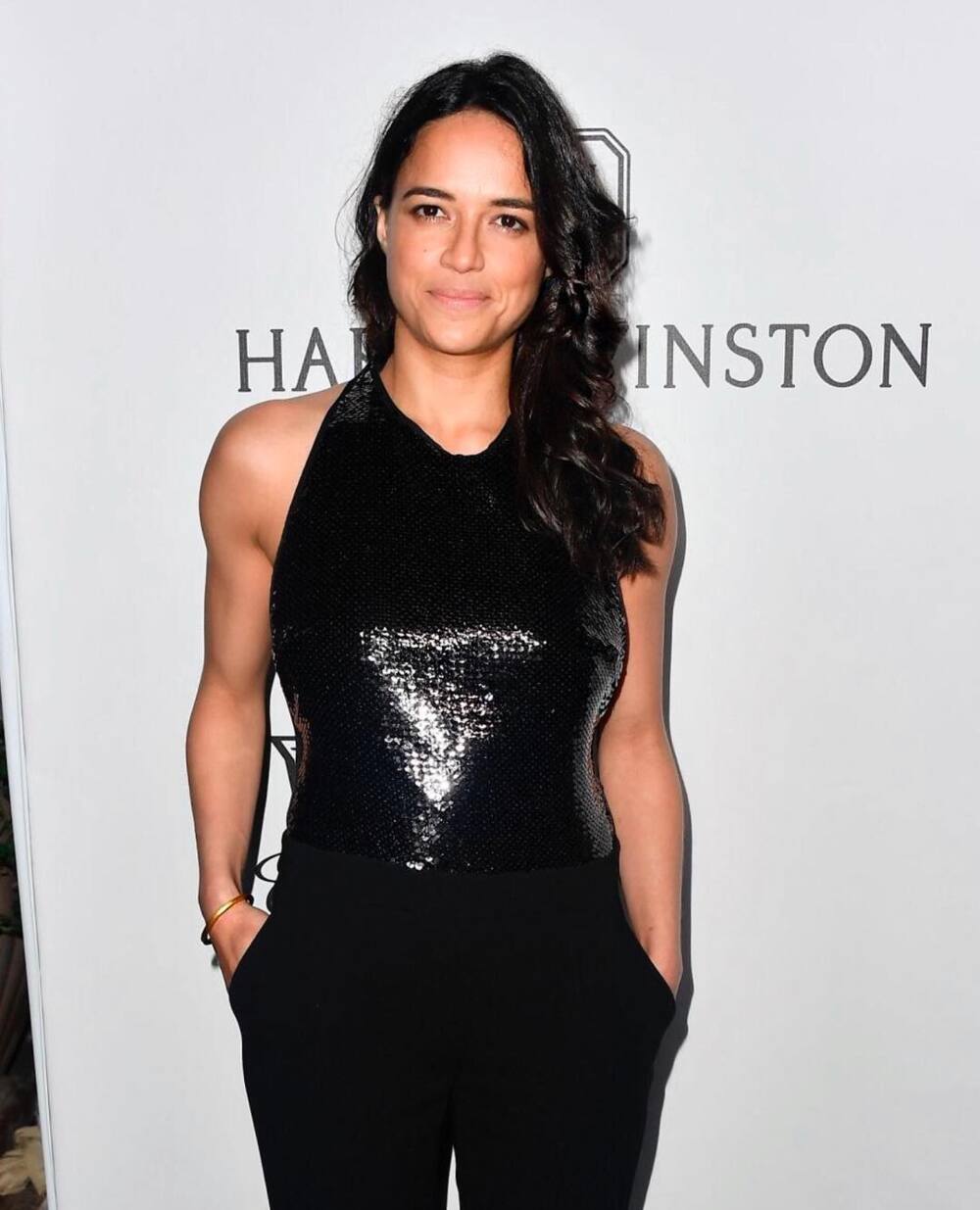 Michelle Rodriguez, born on July 12, 1978, is an American actress. She has starred as Letty Ortiz in the blockbuster film The Fast and the Furious in 2001. The role made her receive many awards as well as be part of other successful action movies.
Despite their nine-year difference, Zac went ahead and dated Michelle Rodriguez for a couple of months in summer 2014.
Lily Collins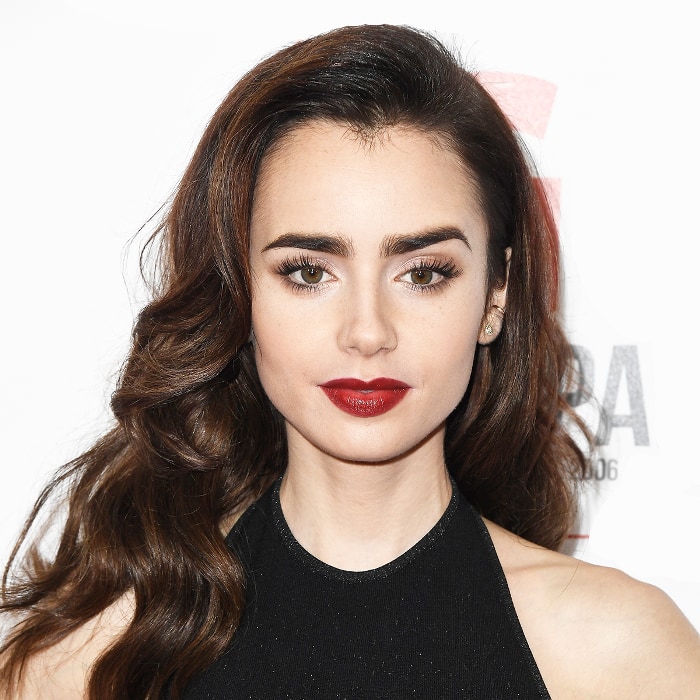 The English-American actress, model, and writer was born on March 18, 1989, in Surrey before relocating to Los Angeles.
The duo, who are part of the film, Extremely Wicked, Shockingly Evil, and Vile, dated on and off between 2012 and 2013. Despite their relationship never being confirmed, they were often seen hanging out together and holding hands at Disneyland.
READ ALSO: Woman accepts bae's child and reassures his baby mama, SA reacts
Vanessa Hudgens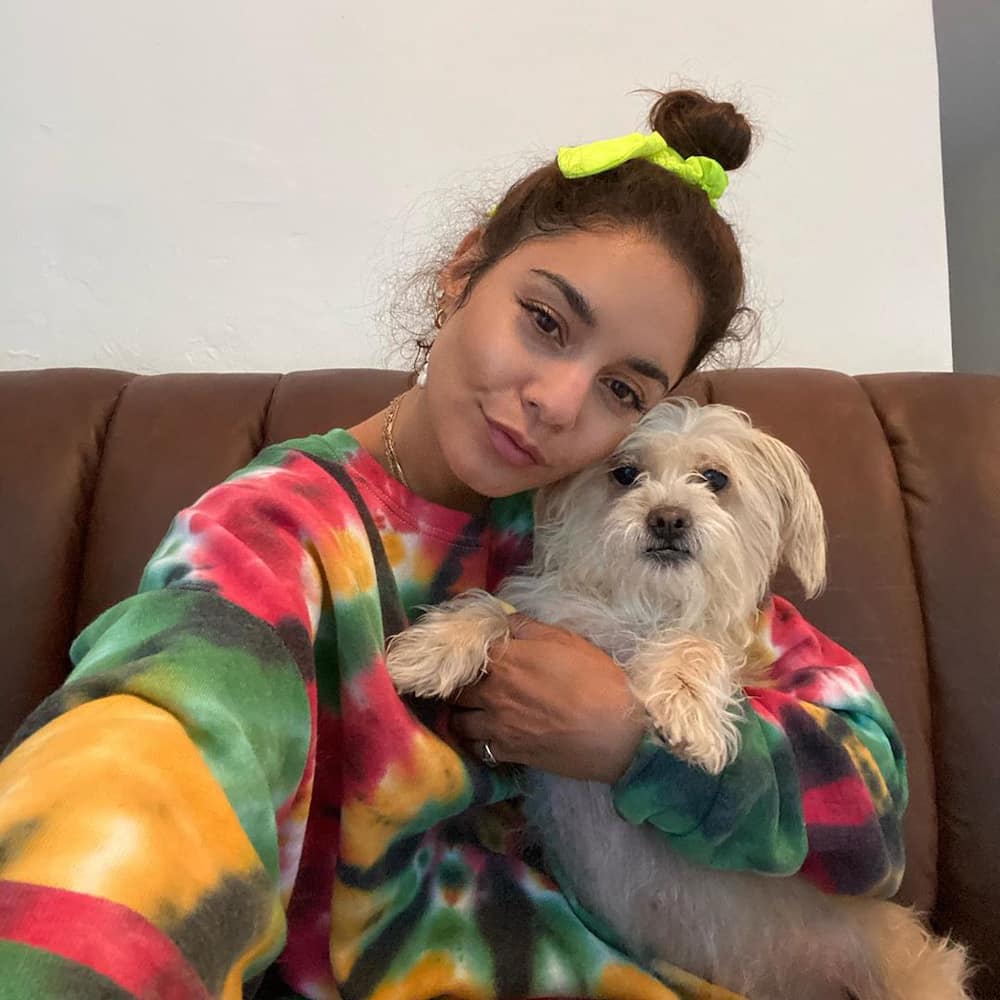 Vanessa Hudgens, born on December 14, 1988, is an American actress and singer. She has appeared on films such as Bandslam, Beastly, Sucker Punch, among others.
The pair met in 2005 on the set of High School Musical when they were just teenagers. They were in a relationship from 2005 to 2010 December when they split. Although their relationship ended, Hudgens confesses that there was instant chemistry when she first met Zac.
She also admits that having a supportive partner made her navigate her meteoric rise to fame with ease.
Taylor Swift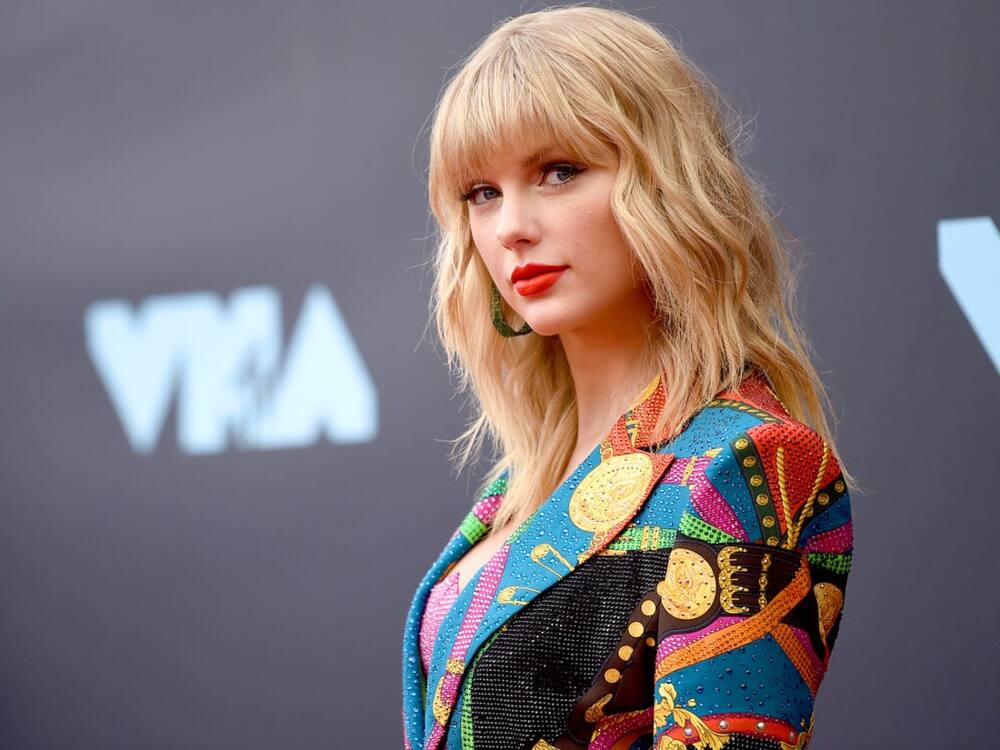 The media even documented their relationship. However, the pair never came out publicly about it. When asked about their union, Swift was quick to respond that Zan was an awesome guy, but they were not a couple.
Emily Ratajkowski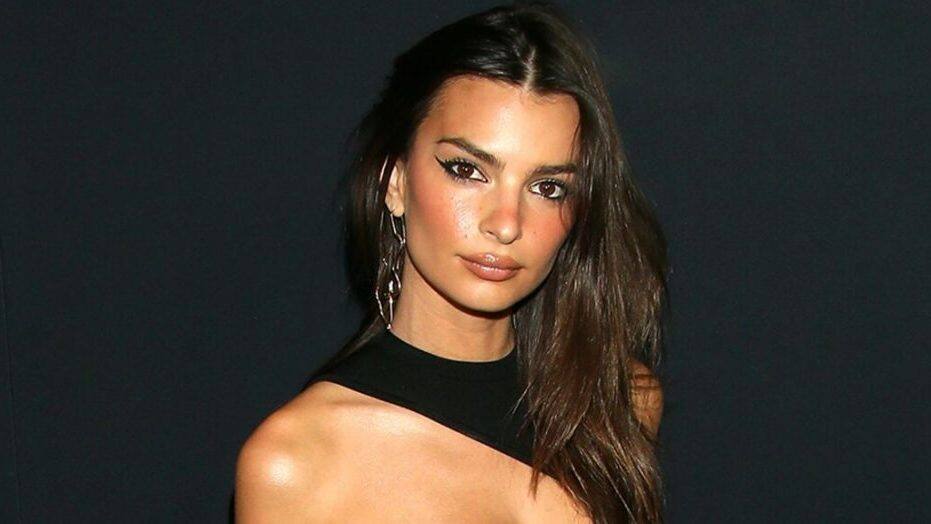 Emily and Zac worked together on a set of the 2015 movie, We Are Your Friends, where they were rumoured to have started a love relationship. Despite Emily being with her boyfriend. Jeff Magid, who is now her husband, fans did not stop speculating about their relationship with Zac.
Selena Gomez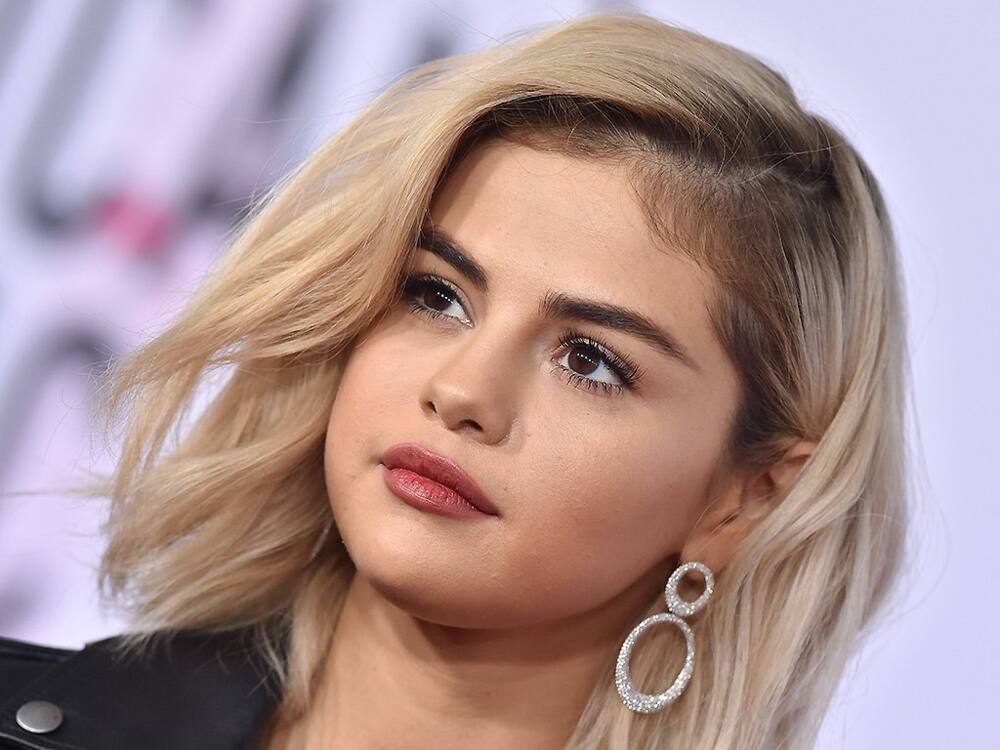 Zan was also rumoured to be dating the pop sensation, Selena Gomez. When Selena was asked about their union, she denied claiming she was working on improving her mental health by eating well, reading, exercising, and spending time with her family and close friends. Leaving her with no time to date!
Zac Efron age
Zac, who is an American actor and singer was born on October 18, 1987, in San Luis Obispo, California, United States. He is 32 years as of 2020.
Zac Efron parents
The father is David Efron and mother Starla Baskett.
FAQs
Below are the frequently asked questions and answers:
Can Zac Efron sing?
He sure can! Although he did not provide the vocals for the first High School Musical film, he did sing in the second and third films, and he also sang in his role as Link Larkin in Hairspray.
Is Zac Efron good at basketball?
Zac Efron is not great at basketball but has some impressive skills with the ball.
Who is Zac Efron's girlfriend?
Zac Efron has reportedly broken off his quiet relationship with the Danish swimmer Sarah Bro and is now dating his former Neighbors co-star Halston Sage.
Who is Zac Efron wife 2020?
He is not married yet.
READ ALSO: Zee World Age is Just a Number teasers: August 2020
The above Zac Efron dating history shows that he has an exquisite taste of the ladies he dates. He recently admitted that he now wants to settle down in a serious relationship that will lead to marriage. We wish him all the best in his search for a soul mate.
READ ALSO:
Man of the house should be a servant not dictator, husband advises
K Naomi reveals whether or not she'd get back together with DJ Shimza
Halala: Mmabatho Montsho completes her MA and couldn't be happier
Source: Briefly.co.za