Skeem Saam actors with their partners and kids
No doubt, the Skeem Saam actors have been gracing our screens for over seven years now with outstanding content. It seems that the creator of the drama series, Winnie Serite, thought well about the actors before including them in the show. Who is your favorite actor or actress in the show? Is it Thabo, Katlego, Meikie Maputla, or John Maputla? Well, whoever they might be, do you know their real partners or kids?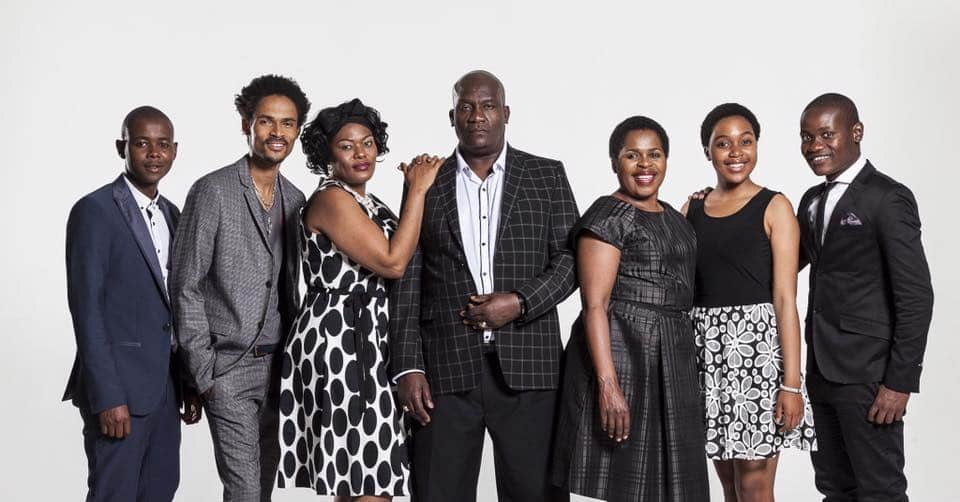 The Skeem Saam cast has proven their worth right from the time the show started airing on SABC1. For that reason, their fans and admirers have been seeking to learn more about them, especially when they are not behind the cameras. Well, most of them are married with kids, while others are still dating. We explore their personal lives to know who they are dating or married to and their kids, if any.
1. Clement Maosa as Zamokuhle 'Kwaito' Seakamela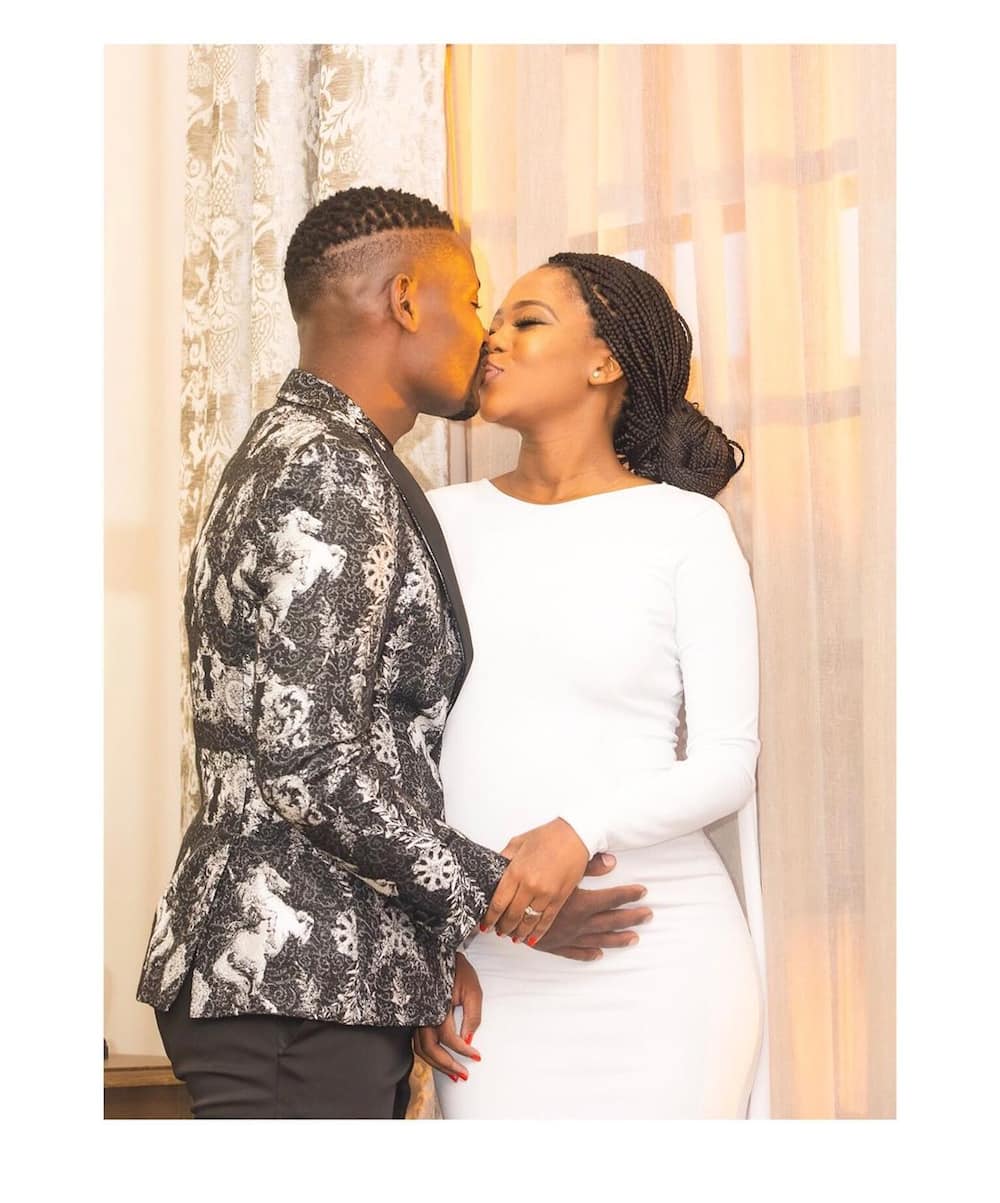 Clement Maosa is currently in a serious relationship, which is likely to lead to marriage. The actor has been dating the lady whose name is believed to be Kemo Manyoga. Zamokuhle proposed to his other half during his birthday dinner in 2018.
On 11th October 2019, he surprised his fans when he announced through his Instagram channel that they were expecting their firstborn. A few months later, he also posted another picture on Instagram to confirm the birth of his kid. The caption read:
The blessings of God come in different seasons, sights, kinds, colours, shapes, and forms. All I know is that I am extremely blessed and highly favoured.
2. Cornet Mamabolo as Thabo 'Tbose' Maputla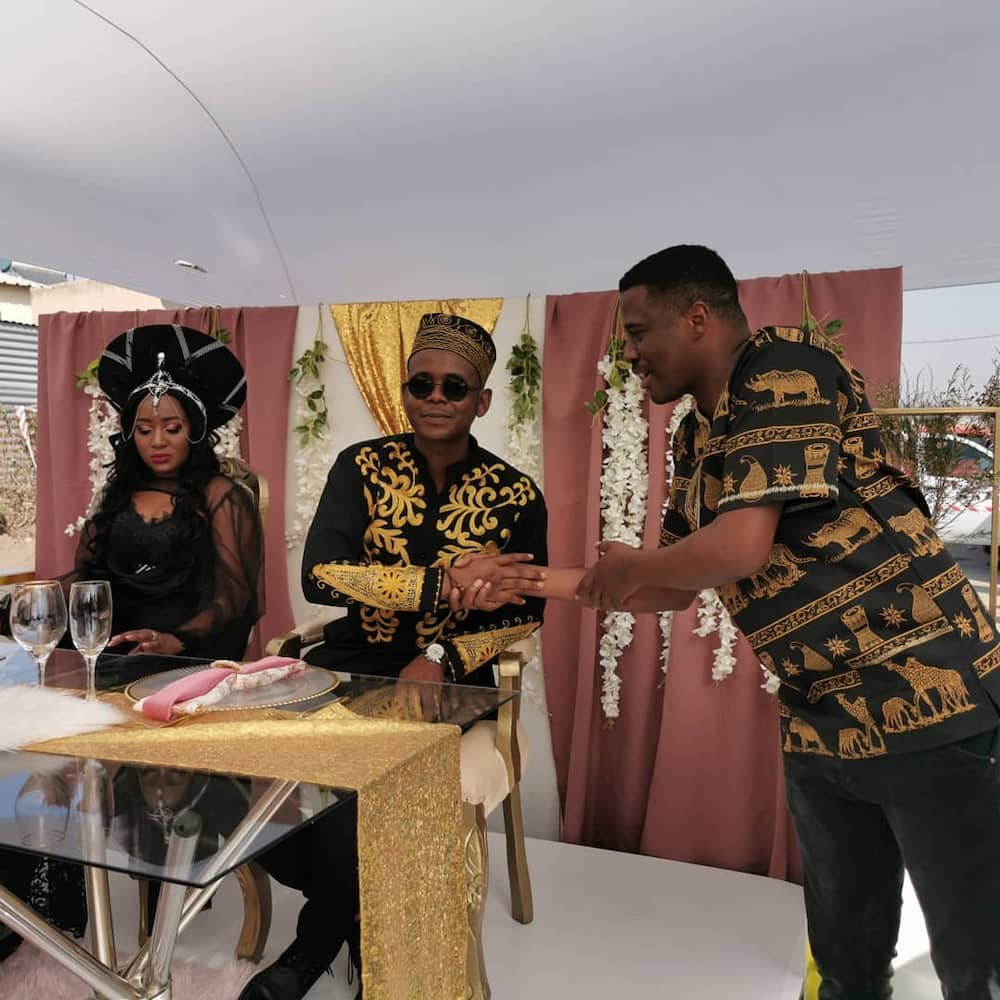 Who is Cornet Mamabolo girlfriend? Well, the actor who enjoys keeping his personal life away from the public recently got married to his long-time girlfriend. While he did not share the pictures of his wedding on his social platforms, his colleagues could not keep calm as they filled the internet with photos on the same day.
The couple is blessed with one daughter. Her name is Omphile.
3. Patrick Seleka as Katlego 'Kat' Petersen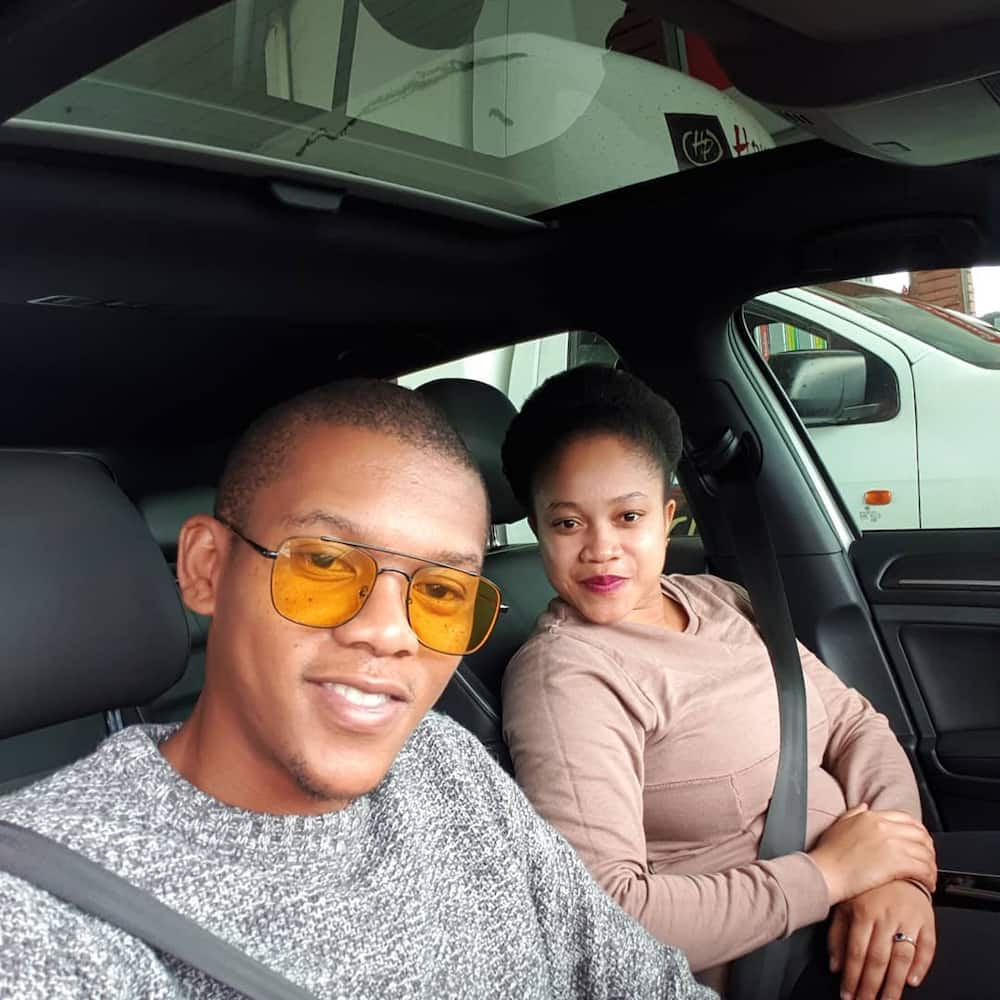 The Seshegon born actor got married in 2018. On 26th October, Kat celebrated his 1st anniversary with his wife, Mmabaneng Seleka. He shared four videos on Instagram of the two, having fun on different occasions since their marriage. Also, he accompanied the post with a lengthy caption celebrating his wife.
Does Mmabaneng Seleka have a child? Well, in 2016, he was rumored to be in a relationship with Lisa Tomson. They allegedly had a daughter together. However, according to the Daily Sun, he came out denying the allegation even demanding a DNA test. There is no news about him having a child with his current partner.
READ ALSO: Imbewu actors with their spouses and kids
4. Africa Tsoai as John Maputla
Popularly known as John Maputla, the actor is said to be happily married. However, he has managed to keep his wife away from the public eye for a long time. Currently, the couple is blessed with four kids. Similarly, the identities of his kids are yet to be known.
5. Dieketseng Mnisi as Ma Ntuli
What most people do not know is that Mnisi's role in the show reflects her real-life experience. In real life, she is a single mother of two. The two are said to be in their early thirties. Dieketseng ex-husband is also in the showbiz industry. The two met on the set of SABC1 television series known as Emzini Wezinsizwa.
6. Lydia Mokgokoloshi as Koko Mantsha
Koko Mantsha in real life, is a mother and wife. Unfortunately, both her husband and kid passed away a few years ago. Her child died in 2003. The cause of their deaths is still unknown to the public.
7. Eric Macheru as Leeto Maputla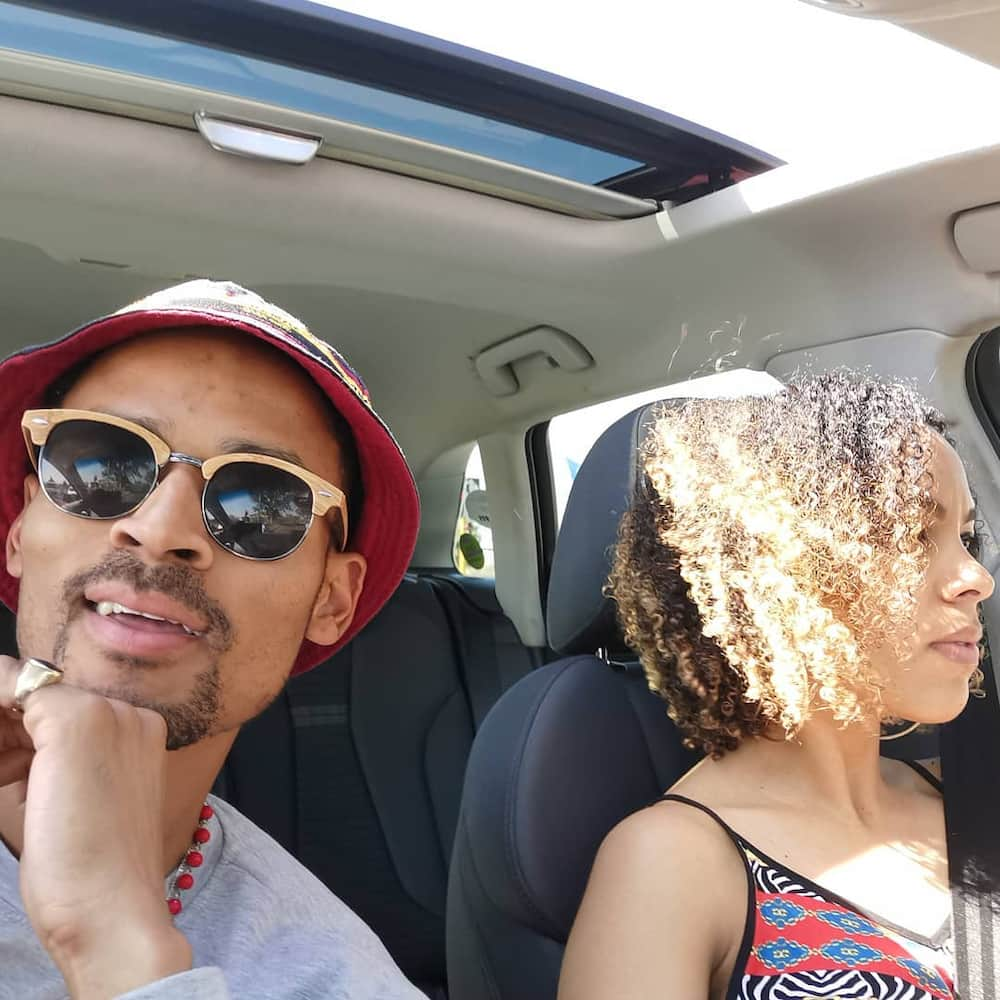 No Doubt, 2019 has been a good year for Macheru. The actor is no longer single. Unlike in the previous years, he posted a few photos with his bae this year. It seems that the two lovebirds are destined to be together. The name of the lucky lady is Claudeen Wagner.
Often, Macheru does not like to speak openly about his personal life. Thus, there is no information about the two having a kid. However, on 5th December 2019, Mamas & Papas magazine featured the couple on their cover.
In the magazine, Eric Macheru and Claudeen share their pregnancy journey. So, it is a matter of time before the two welcome their first child.
8. Mogau Paulina Motlhatswi as Mapitsi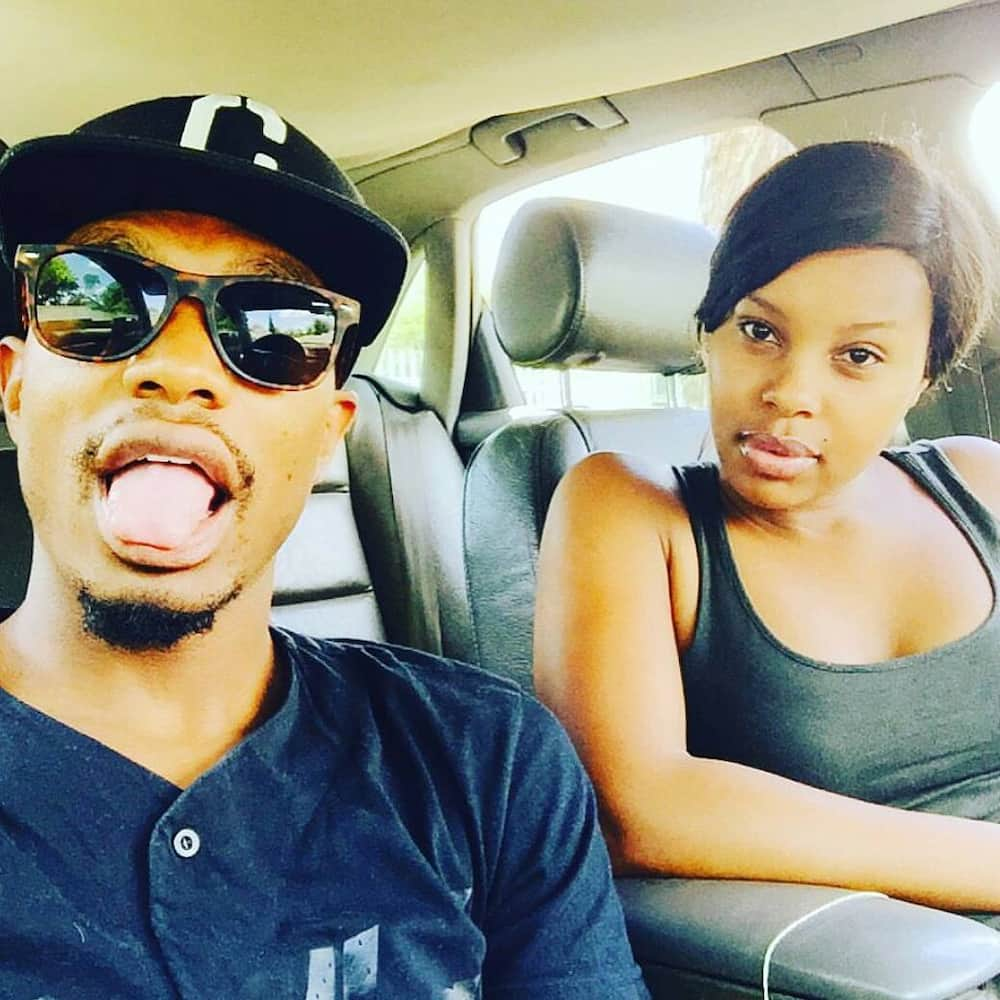 Mogau is currently in a relationship. From 2016, the actress has been posting pictures with her bae on Instagram. Often, the photos are accompanied by emotional and loving captions. For instance, in one post, she said:
Heppy Heppy besday to this monkey of a nikka of mine!!! You are very dearly loved and appreciated for everything you do for me and for always coming to the rescue when I need you!!!❤❤❤ All the best for everything that you do and what what..... okay now that that's done.....when's the turnup???
Does Mapitsi from Skeem Saam have a baby? No. However, she loves kids, and it is her wish that one day she will have some.
READ ALSO: Eric Macheru biography: age, wife, wedding, brother, family, soccer career, education, car, house, and Instagram
9. Amanda du-Pont as Lelo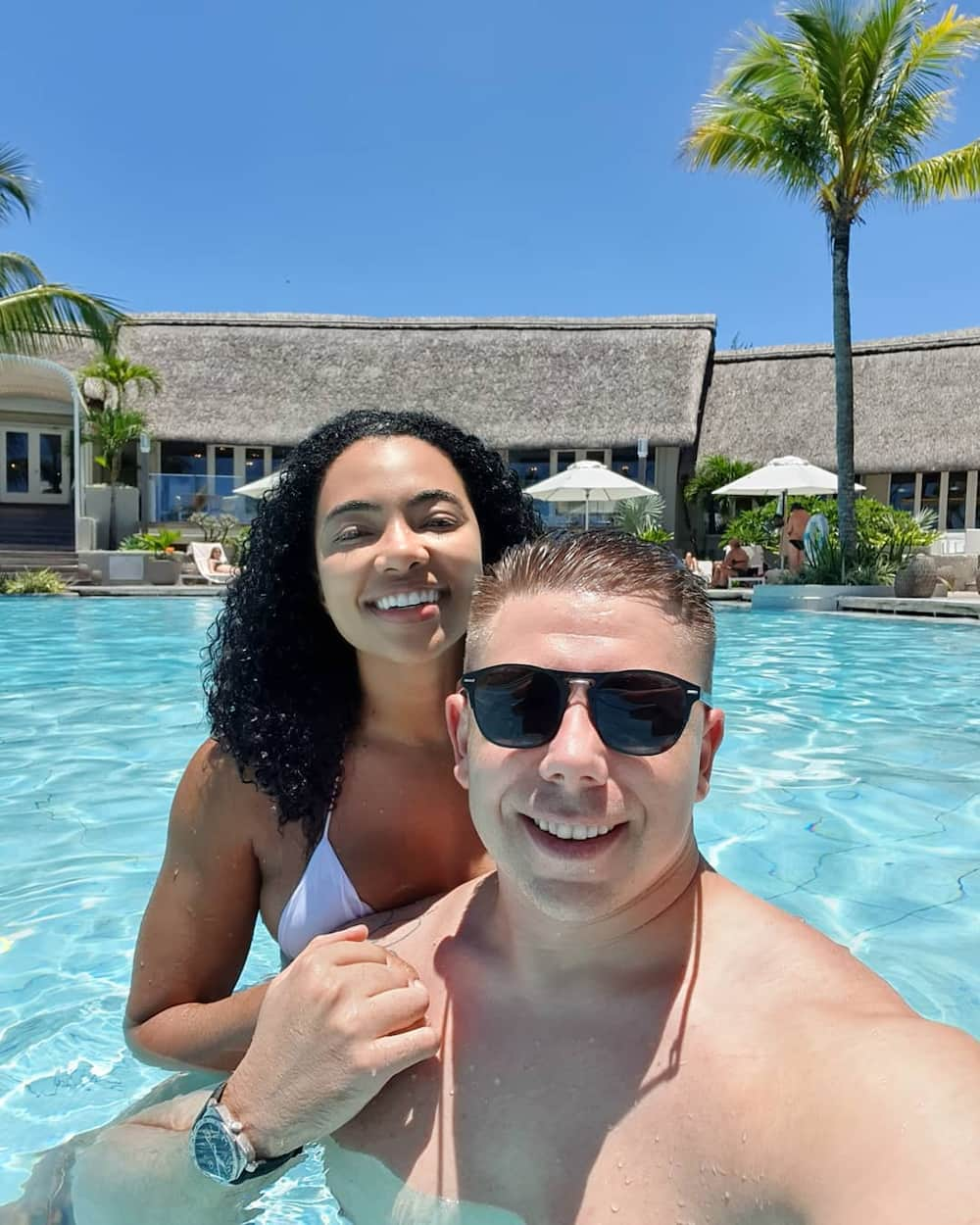 Who is Amanda du-Pont fiance? Well, actress has been in a serious relationship with a Brazilian guy. The name of her boyfriend is Shawn Rodriques. Shawn proposed to her during her 30th birthday while on vacation at the Maldives. Often, the actress showers Rodriques with praises on her Instagram posts. Also, there is no news about the two having a kid yet.
10. Sello Sebotsane as Ma Kunutu
Sello was once in love with Shoki Sebotsane. The two broke up because things did not work out well as they had anticipated when marrying each other. The actress said that her ex-husband was abusive, making the marriage unbearable. Speaking with TimesLive in 2018, the actress said:
We feel that gender-based violence is out of control in this country, and if we don't take a stand nothing is going to happen.
Even so, in their ten-year marriage, they were blessed with two kids. The name of one of them is Oratile Kutlwano Sebotsane.
11. Pebetsi Nolo Matlaila as Mokgadi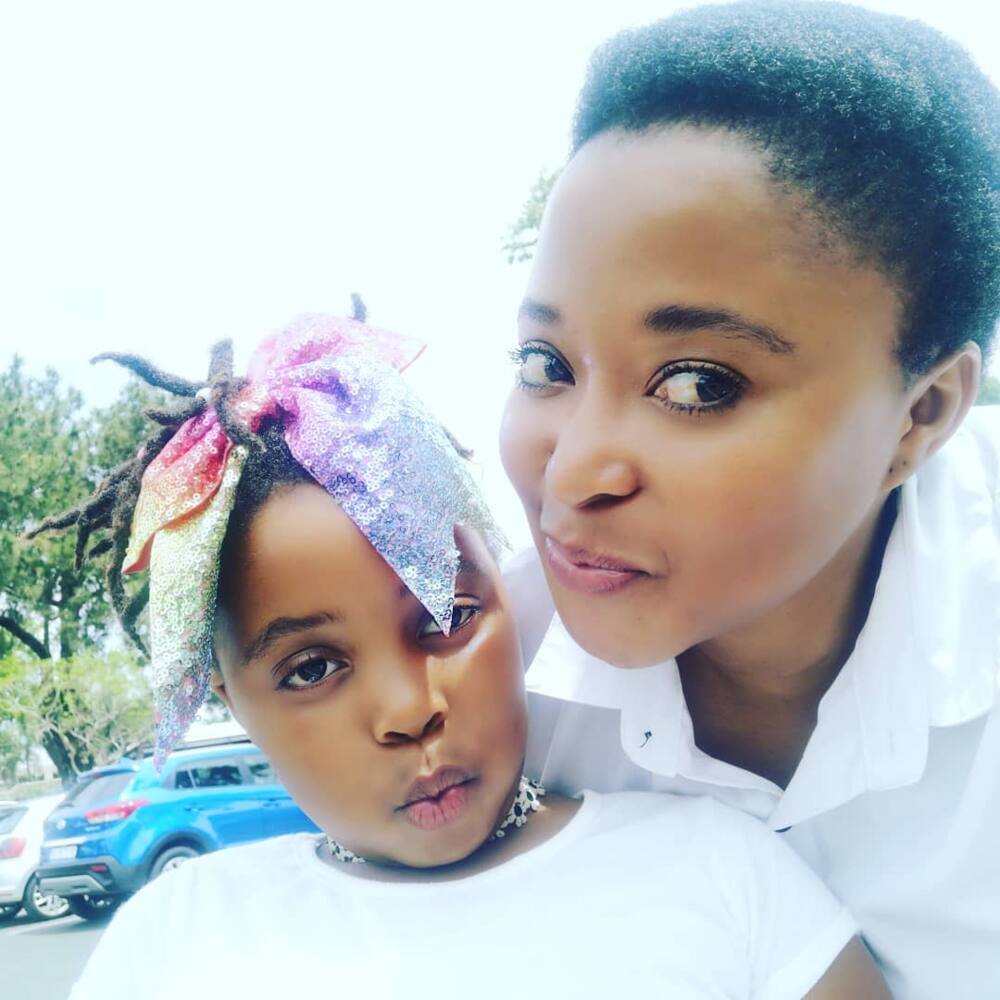 Behind the cameras, Pebestsi is a wife and mother. Currently, the beauty is married to Leeto Maputla. The couple has one gorgeous daughter, Rabi. On 13th July 2019, she shared a video on her Instagram on how a cashier body-shamed her daughter while on shopping. She was pissed about the incident that she decided to advise people against it as it could lower children's self-esteem.
12. Cedric Fourie as Lehasa Maphosa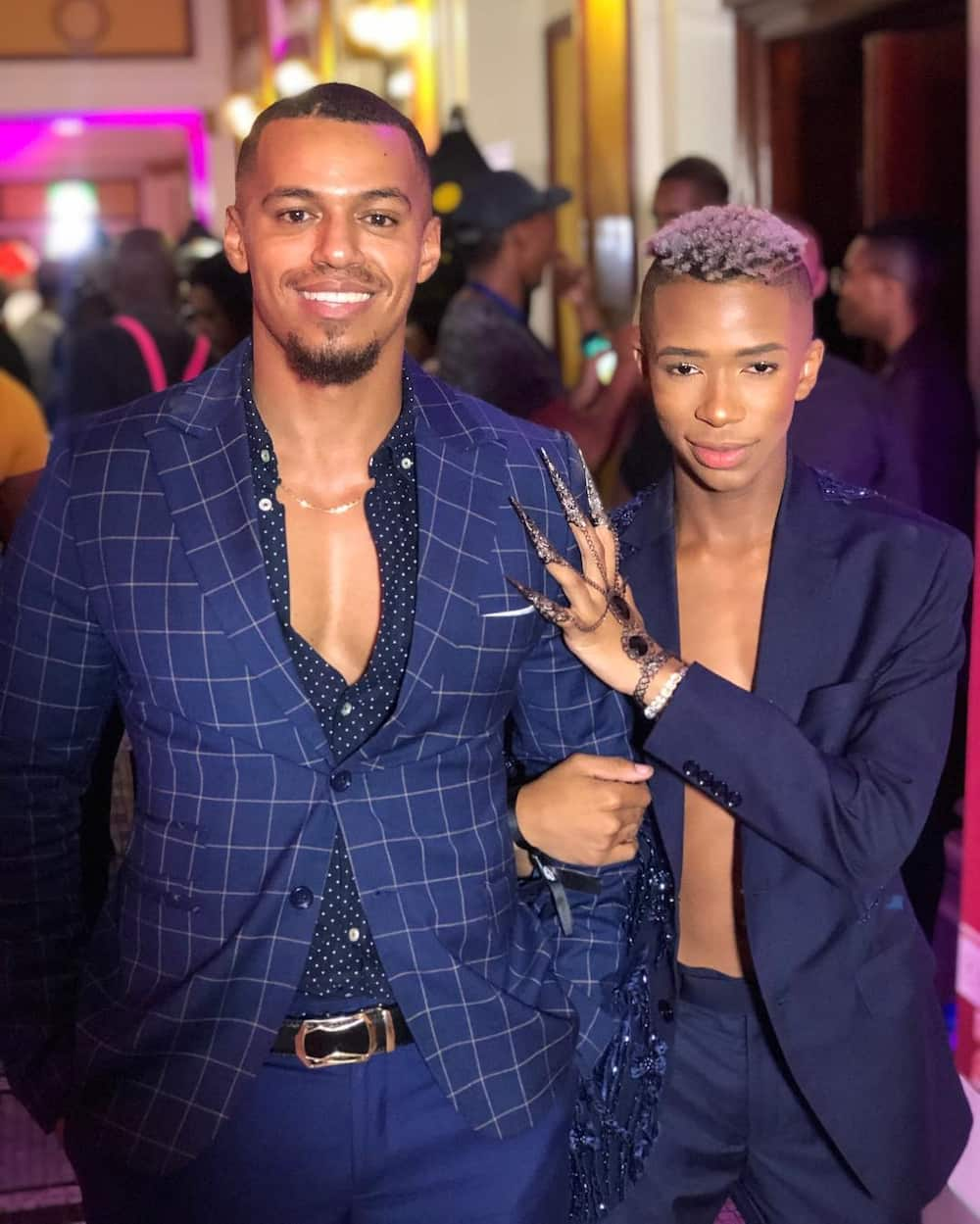 Over time, Cedric has been hitting the deadlines over his relationship with Lasizwe, a vlogger. While most people do not understand the nature of their relationship, it is clear, from their Instagram posts, that the two enjoy being together. Cedric is also a proud father to one kid (son). He usually posts him on his Instagram page.
13. Lesego Marakalla as Rachel Kunutu
To this far, there is no information about Lesego Marakalla love life. However, a while ago, she became a public sensation when rumors surfaced online that she was dating a Robbie Malinga Jnr. Robbie later addressed the rumors terming them baseless.
Most of the Skeem Saam actors and actresses enjoy living their lives with their families when not behind the cameras. Some are parents, while others are dating. Therefore, if you have been eyeing one of them, now you know their relationship status. Overall, the cast is blessed with beautiful partners and kids.
READ ALSO: Africa Tsoai biography: age, children, wife, family, Skeem Saam, and interview
Source: Briefly News