Cute photos of SA celebrities and their babies 2020
Being a celebrity in South Africa can mean that some important aspects of your entire life are shared with your fans. In this article, we show you the pictures and experiences of these famous couples and their adorable kids.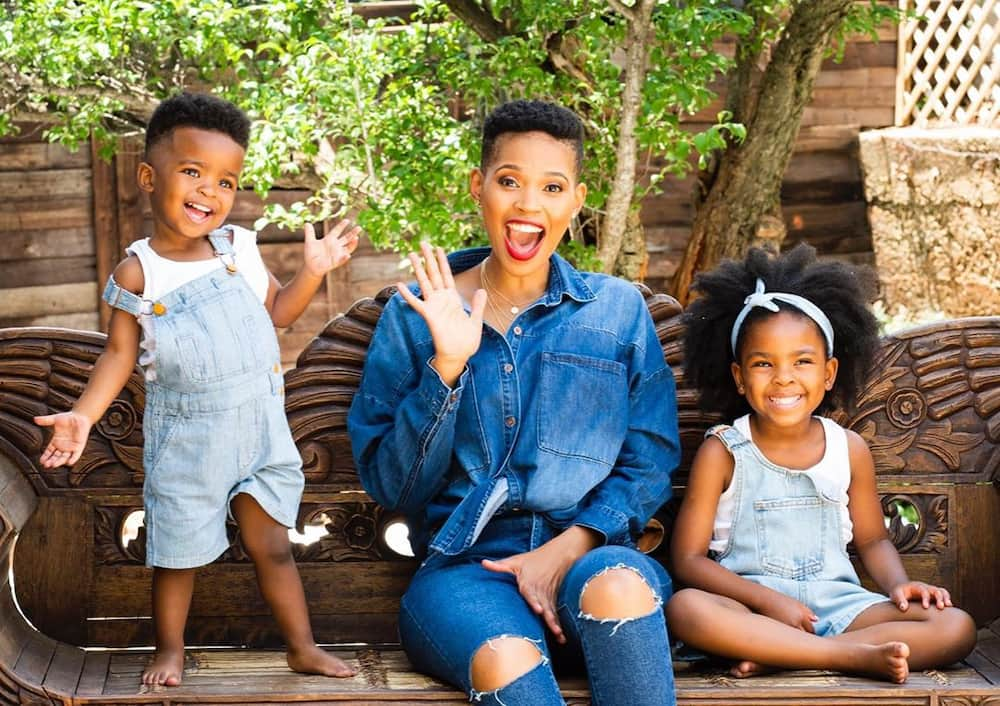 These famous parents have very creative ways of announcing the arrival of their babies. Read on to see the South African celebrity baby names and more.
SA celebrities and their babies
Take a look at these fabulous pictures of these celebs and their adorable kids.
Brenden and Mpoomy Ledwaba
The two tied the knot in 2017 and, in December 2018, welcomed their bundle of joy just before Christmas. Their angelic Baby Nuri was introduced to the world soon after birth and has had many eye-catching pictures from photoshoots released.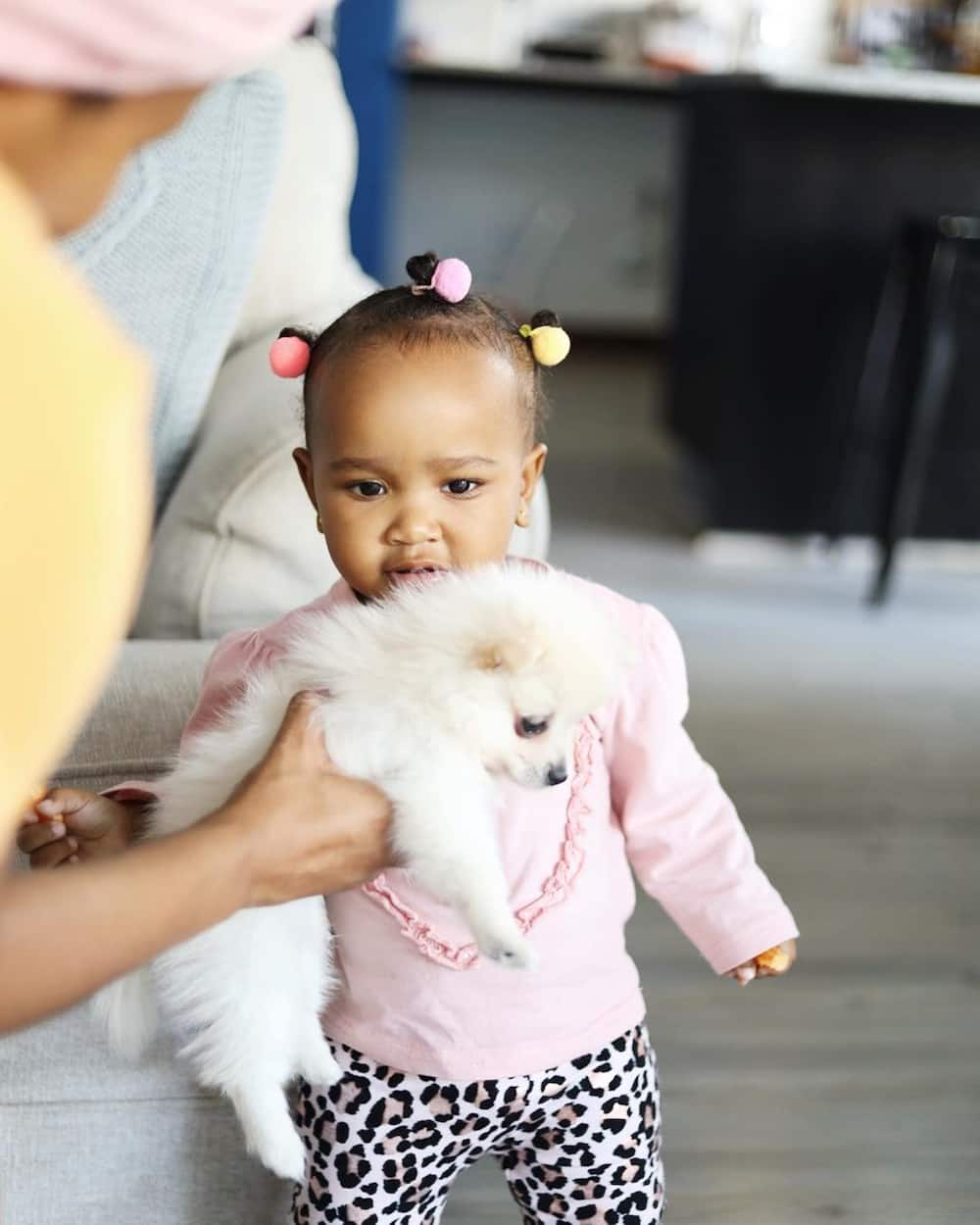 They named her Nuri ( which means our light) and Lethabo (joy). Mpoomy is also expectant now.
READ ALSO: Lerato Mvelase clears up post on being an unproblematic baby mama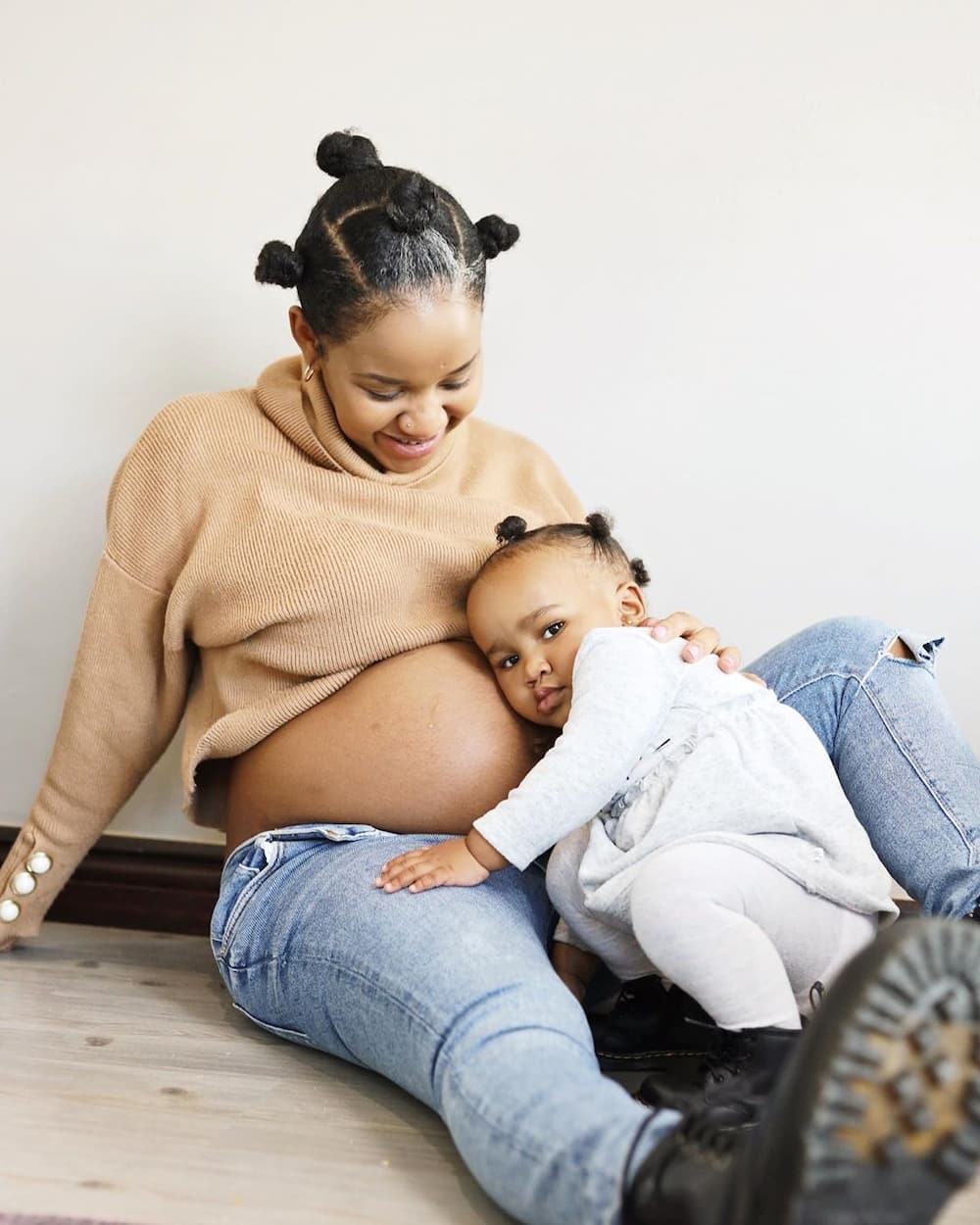 Rachel and Siya Kolisi
This couple is rugby royalty, and they are known and loved within the South African community. However, they started raising kids way before they tied the knot in 2016. In 2014, Siya lost his mother and legally adopted his siblings to avoid ending up in the system.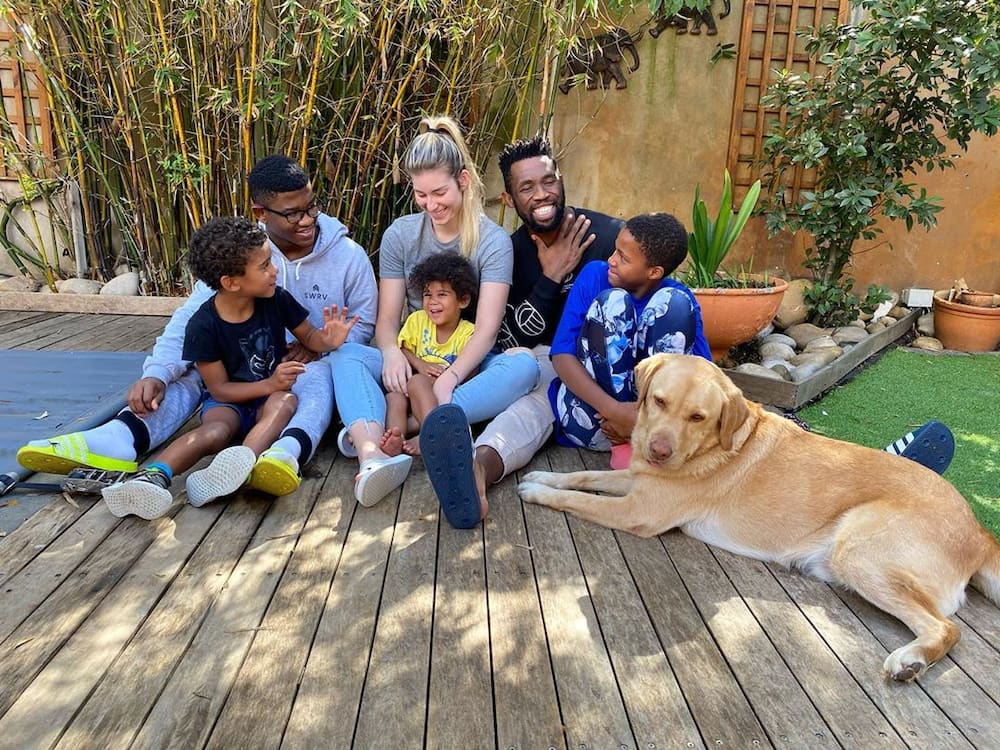 He and his wife had their first son, Nicholas, in 2015 and Keziah in 2017. The whole family travelled to support their father in the 2019 rugby world cup.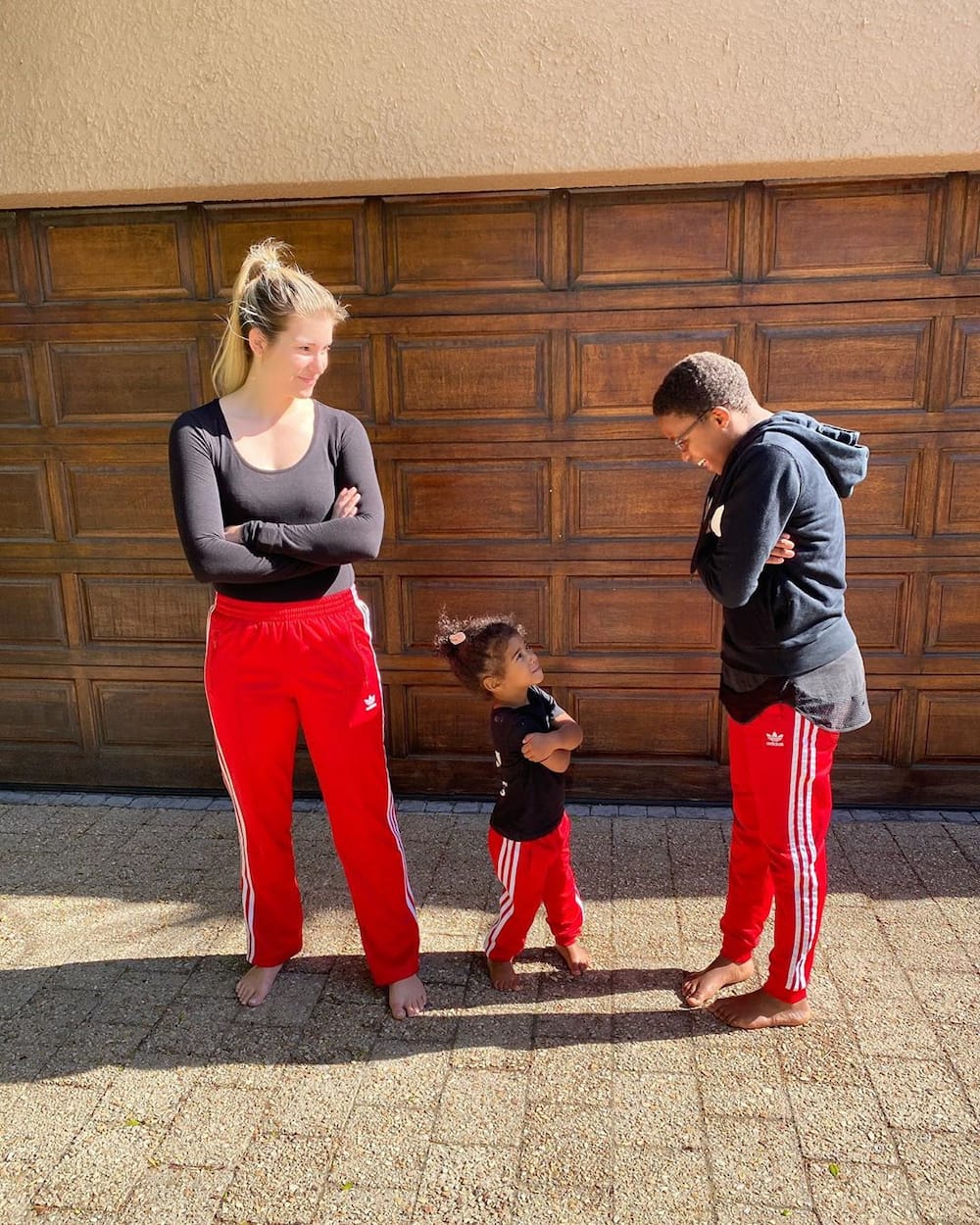 Lexi Van and Mandla Hlatshwayo
We watched them fall in love in front of cameras on Big Brother, and Mandla went on to win the show. Since then, the couple announced that they were expecting their first child in 2018, and he was born in April 2019. They named him Thingo, which means rainbow.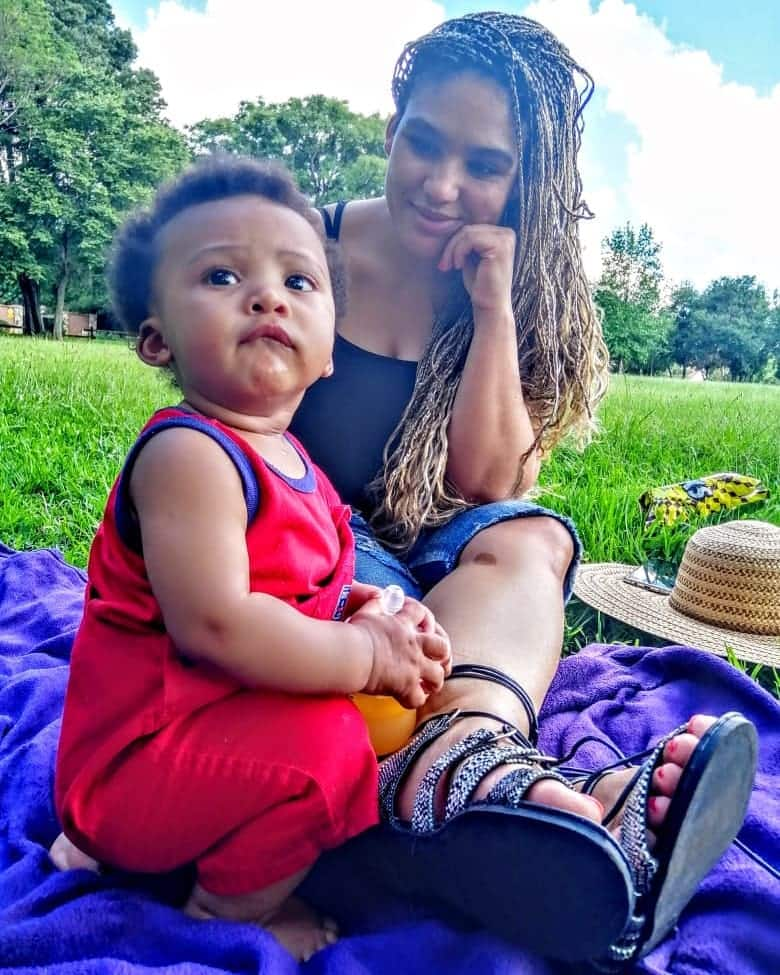 Although they have had some issues and are reported to have split up after their child's birth, they are back together now.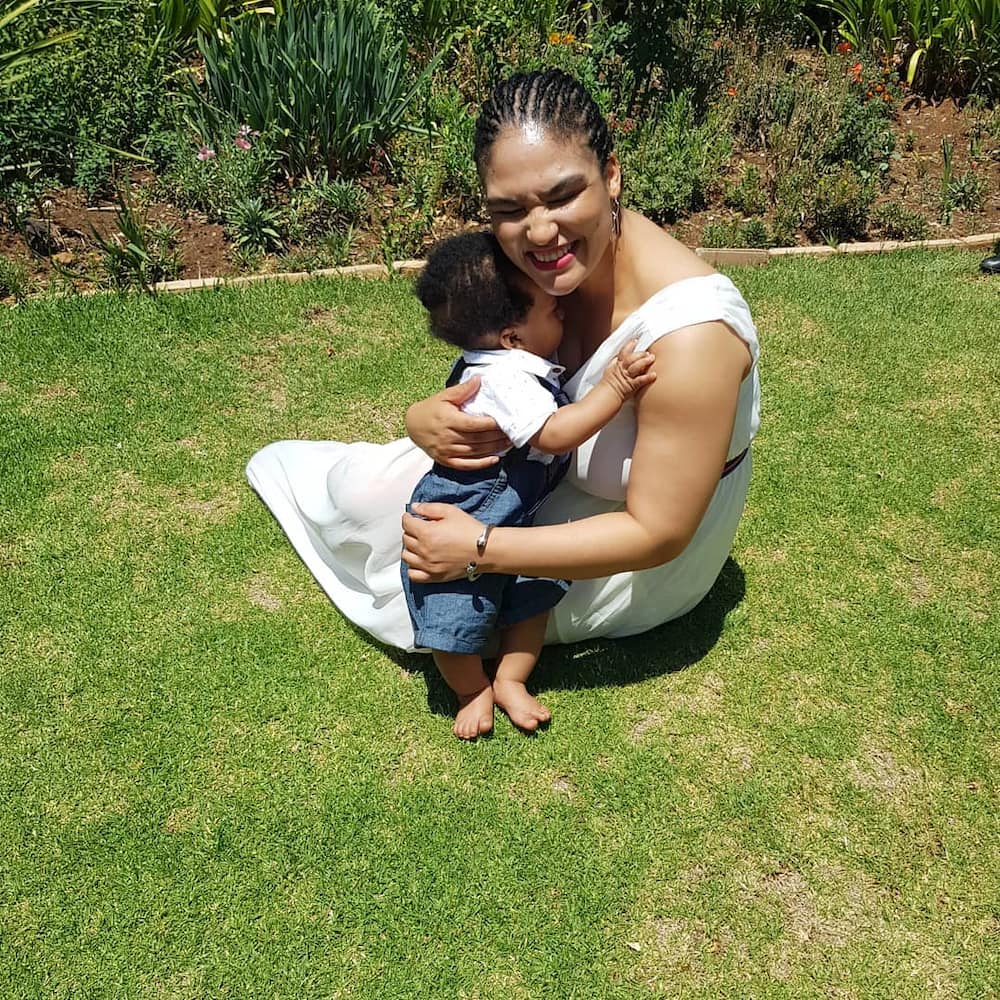 DJ Zinhle and AKA
These two have had a bumpy ride when it comes to their relationship; they have split up and gotten back together twice. One thing is constant, and that is the love they have for their daughter, Kairo Owethu Forbes.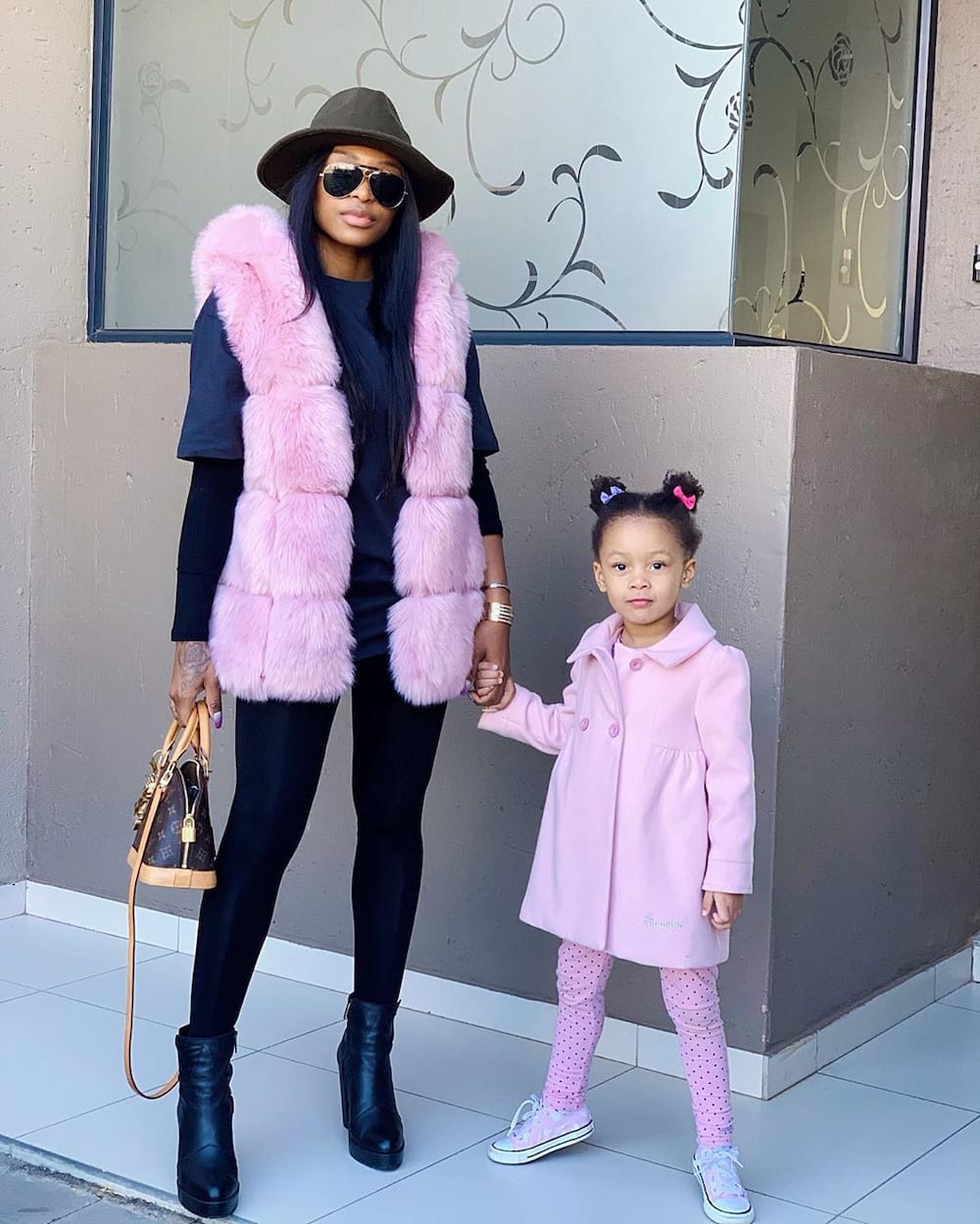 She is one of the most hardworking South African babies and promotes clothing for Naartjie and Earthchild's kid fashion. She has appeared on two magazine covers and has a very vibrant Instagram account. She was born in 2015.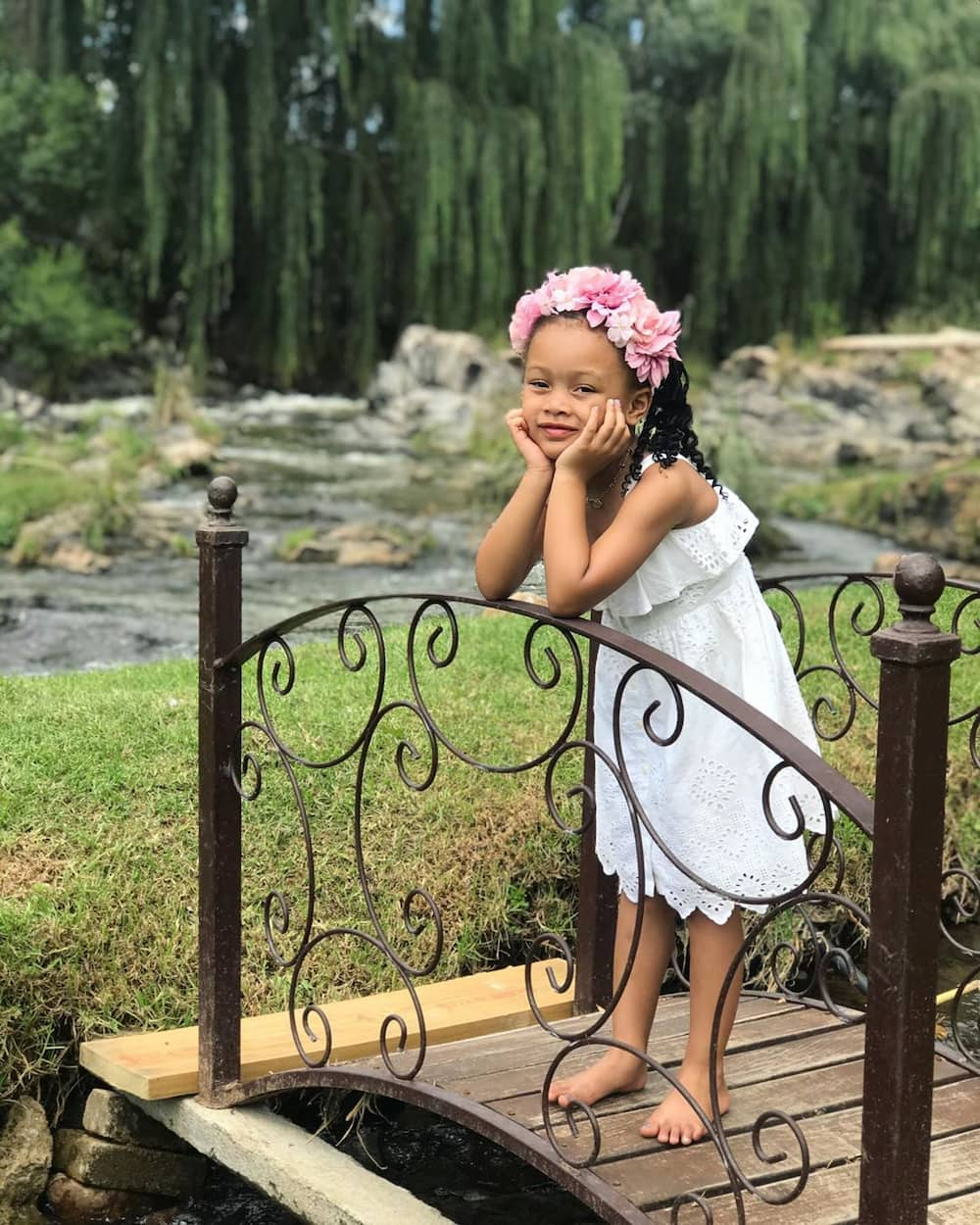 Nandi Madida and Zakes Bantwini
The couple met seven years ago and got married in 2016. Since then, they have had two beautiful kids. The firstborn is King Shaka, who is very active and even plants his produce. They are the definition of model celebrity moms and babies South Africa.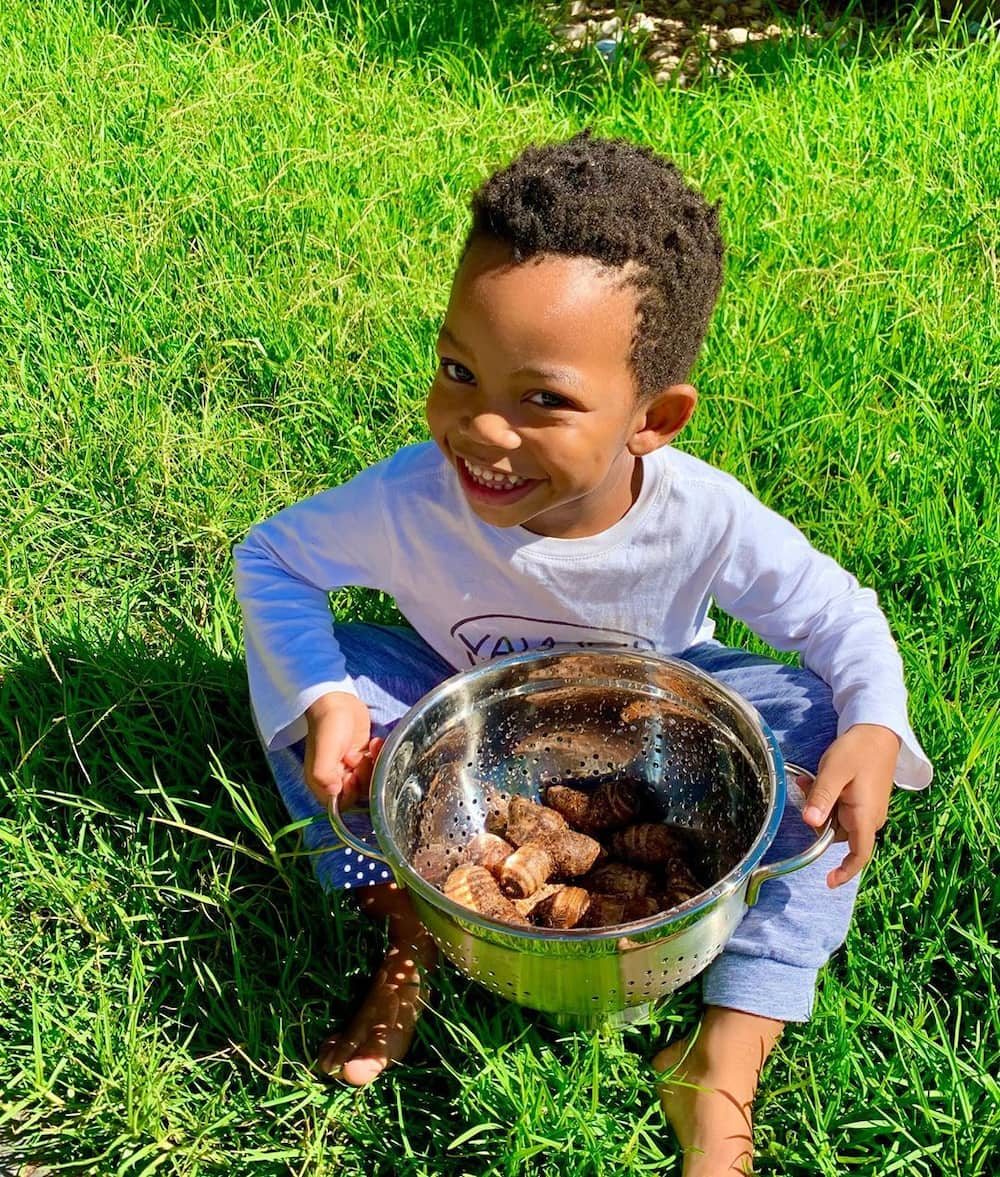 Their daughter, Queen Nefertiti Nomthandazo Thandeka, was born in 2019. Zakes is a local producer, and though they strive to keep most of their life private, they share few intimate moments with their fans.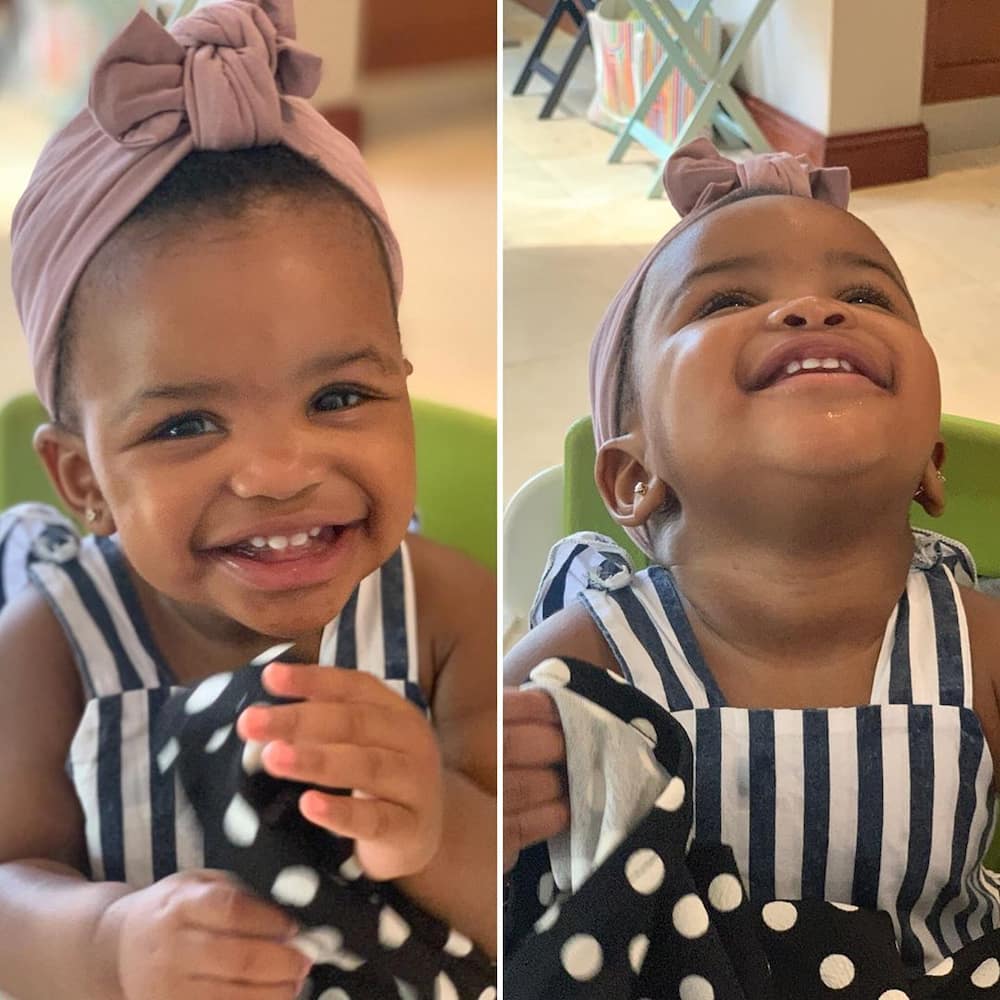 Ntando Kunene and Khaya Mtethwa
This celeb couple dated for several weeks before tying the knot. Ntando, who is Miss South Africa 2016 and Khaya, who won season 8 of Idols South Africa, got married in 2017. A year later, they announced the arrival of their son, Oyinkosi Mtethwa.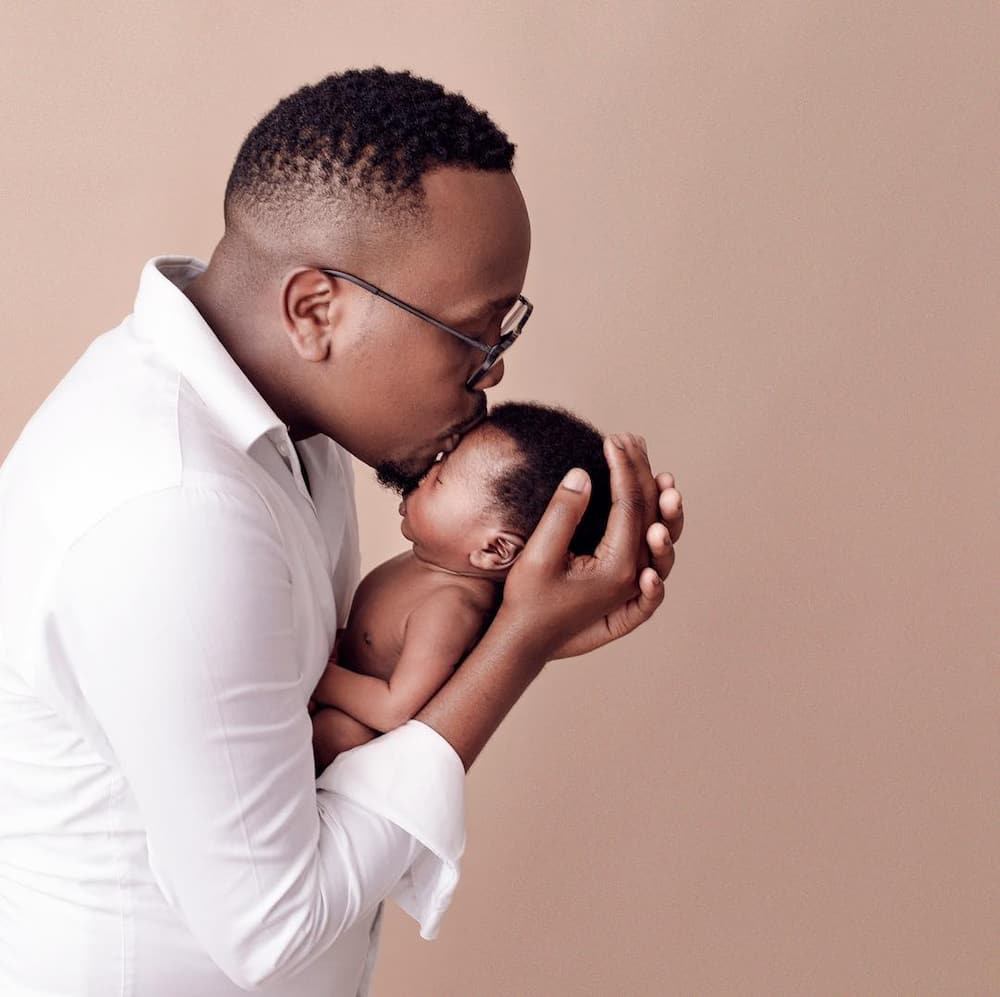 However, the couple divorced just after two years of being married in December 2019. Ntando announced it on her Instagram, and even if the lovely pair are no longer together, their bubbly son is one of the cutest celeb babies in South Africa.
READ ALSO: Baby on board: Specialist delivers passenger's newborn on plane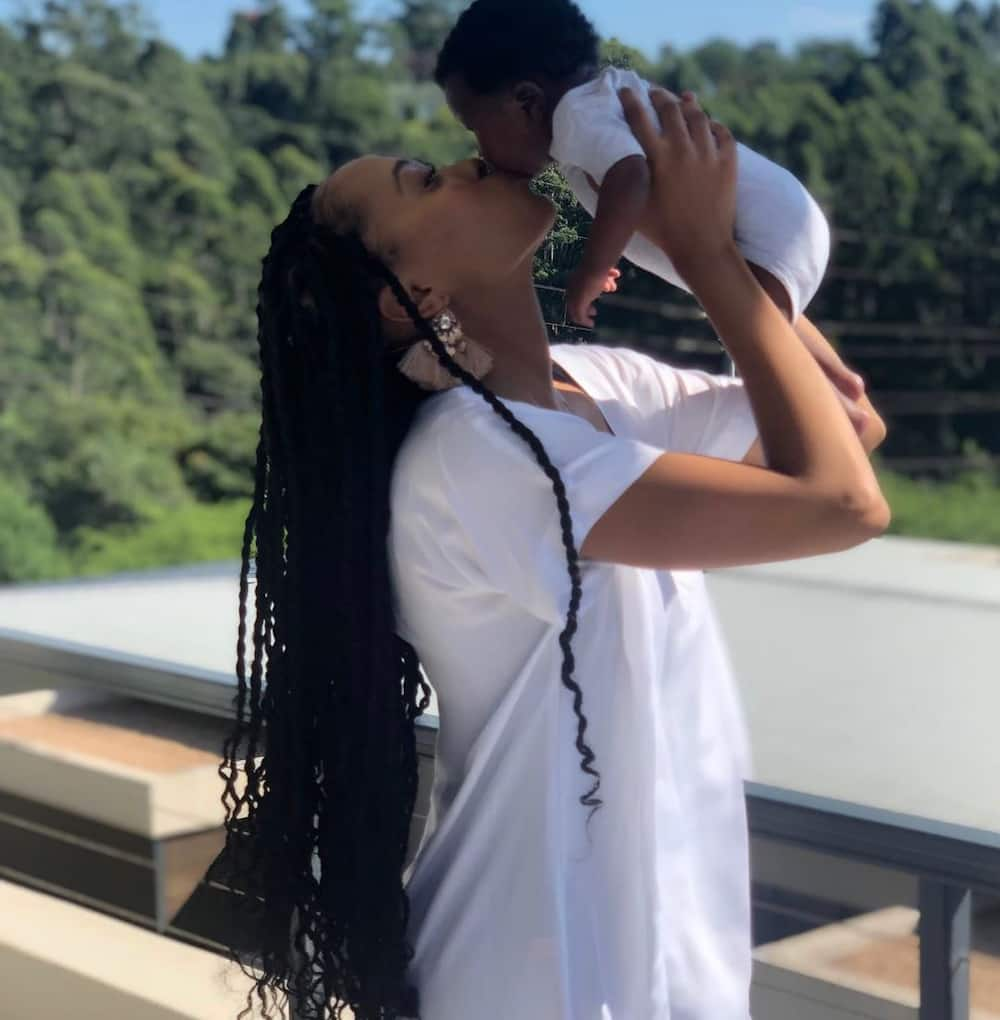 Gail and Kabelo Mabalane
Kabelo, the musician turned pastor, and his wife Zoe, have been married for slightly more than seven years. They tied the knot in February 2013 and have been blessed with two kids.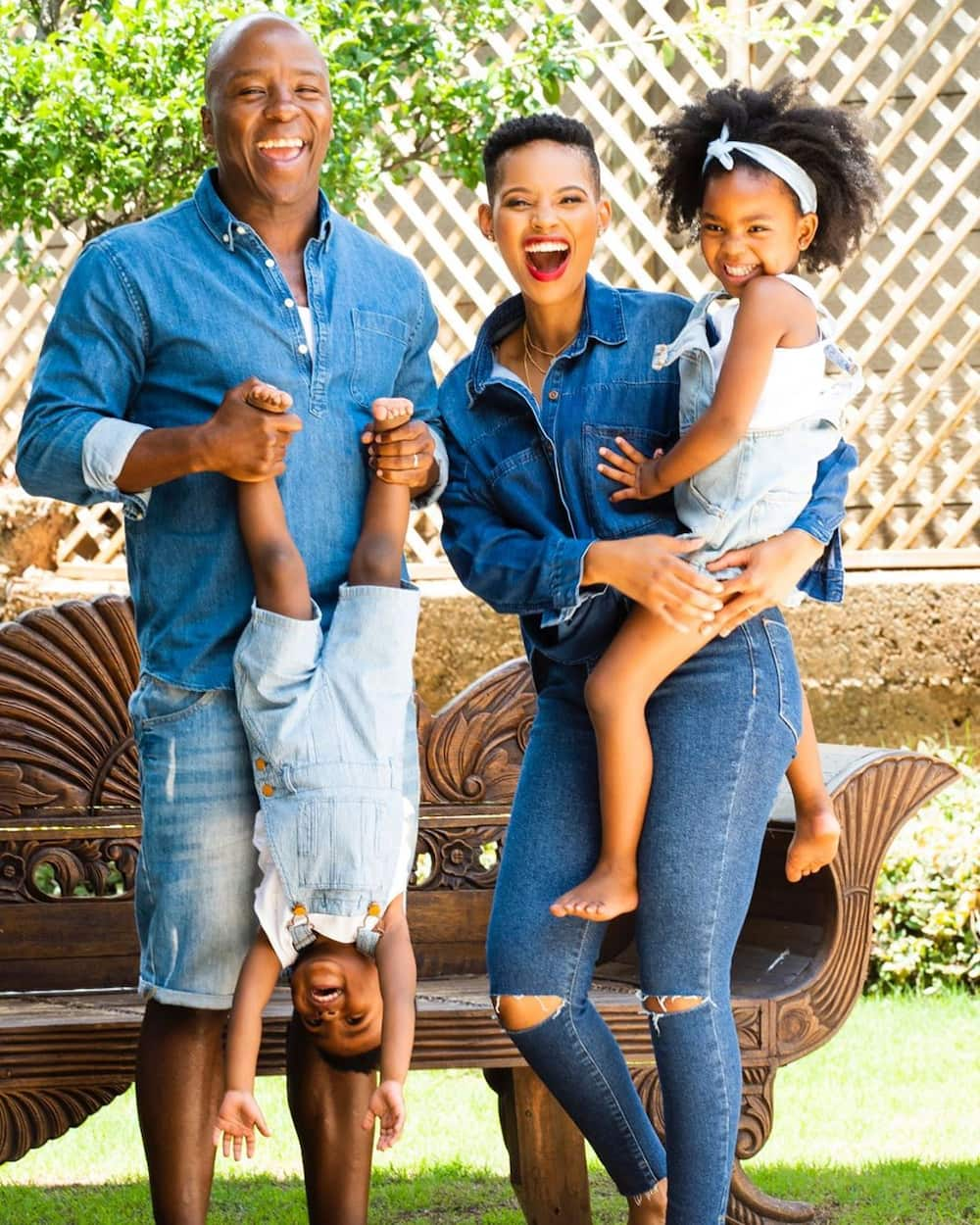 The first is their daughter Zoe, who has quite a large following on Instagram with over 42k followers. Their second-born is a boy, Khumo.
Jessica Nkosi
The Isibaya actress kept her pregnancy very hush; she revealed that she was pregnant in a magazine. The baby daddy is Ntokozo 'Tk' Dlamini, who is on the cast of Uzalo.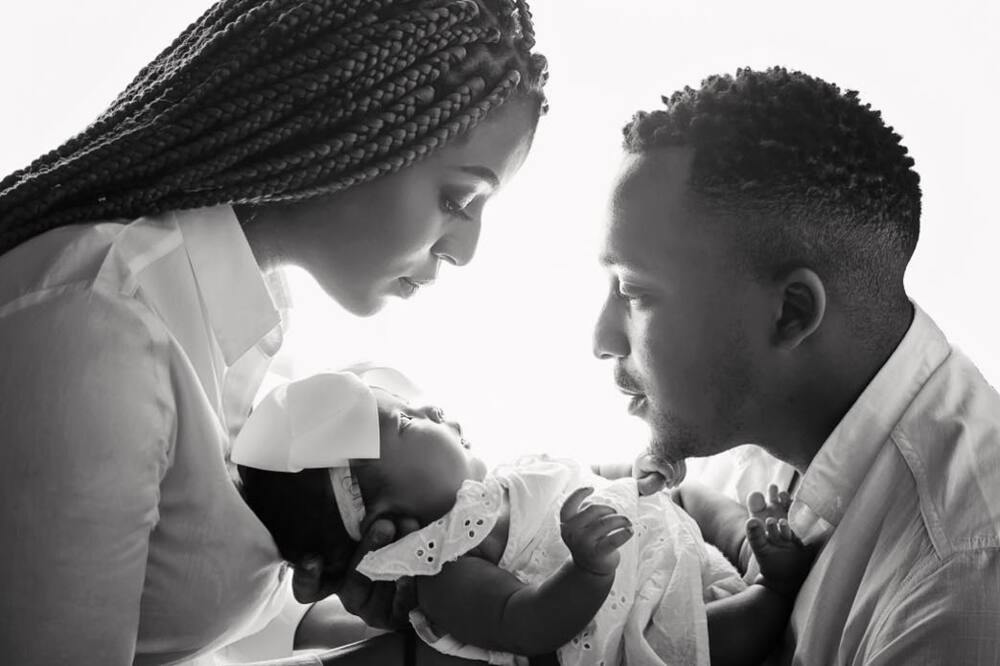 The two split up when it was rumoured that he was cheating. Their daughter Nawisa was born in 2018. She has grown to look more like her stunning mother.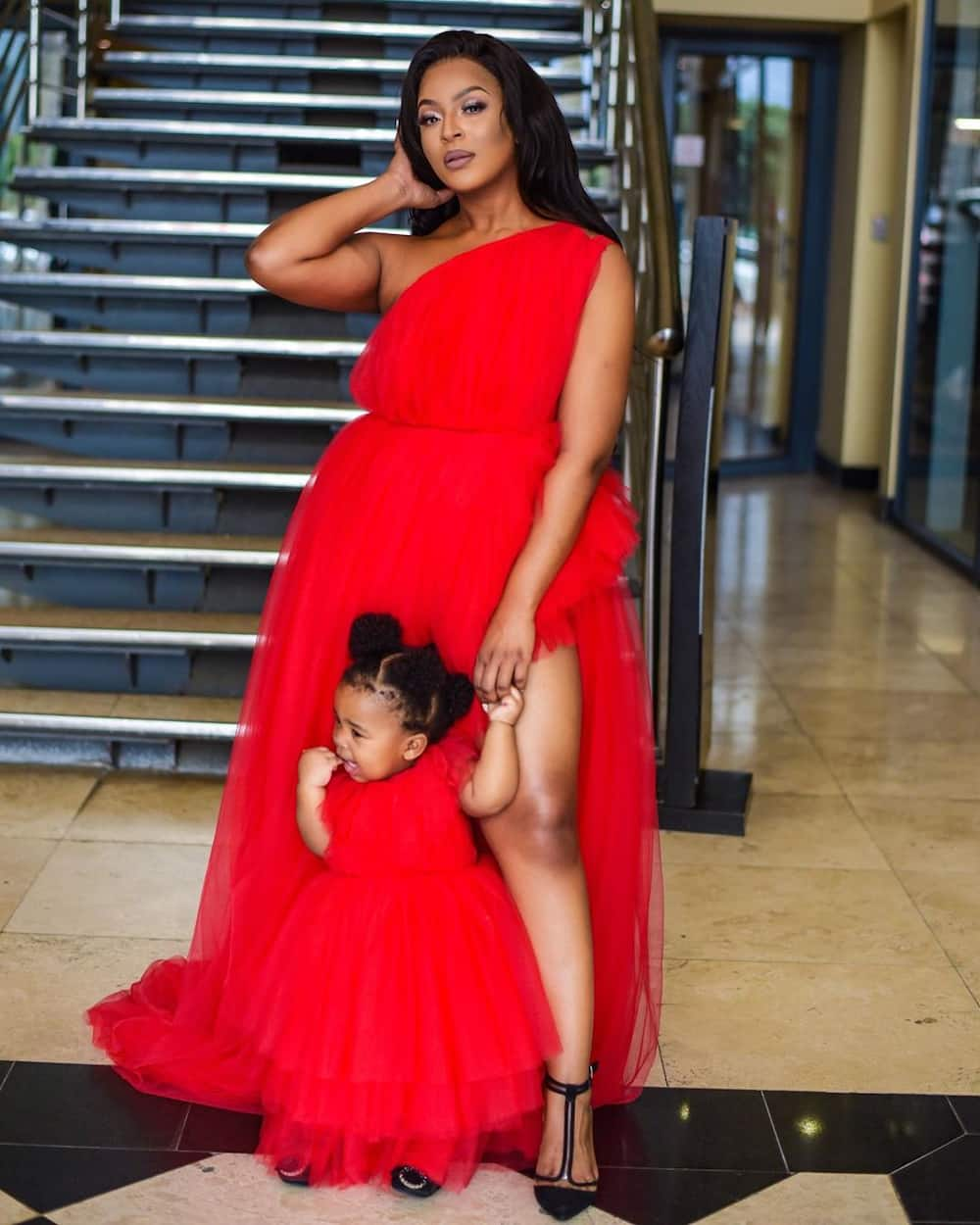 Mayihlome and Zizo Tswete
Zizo is a very influential South African woman. After winning the Miss SA teen pageant, she went on to be a model, presenter, and TV personality. She married her husband in December 2015 in East London.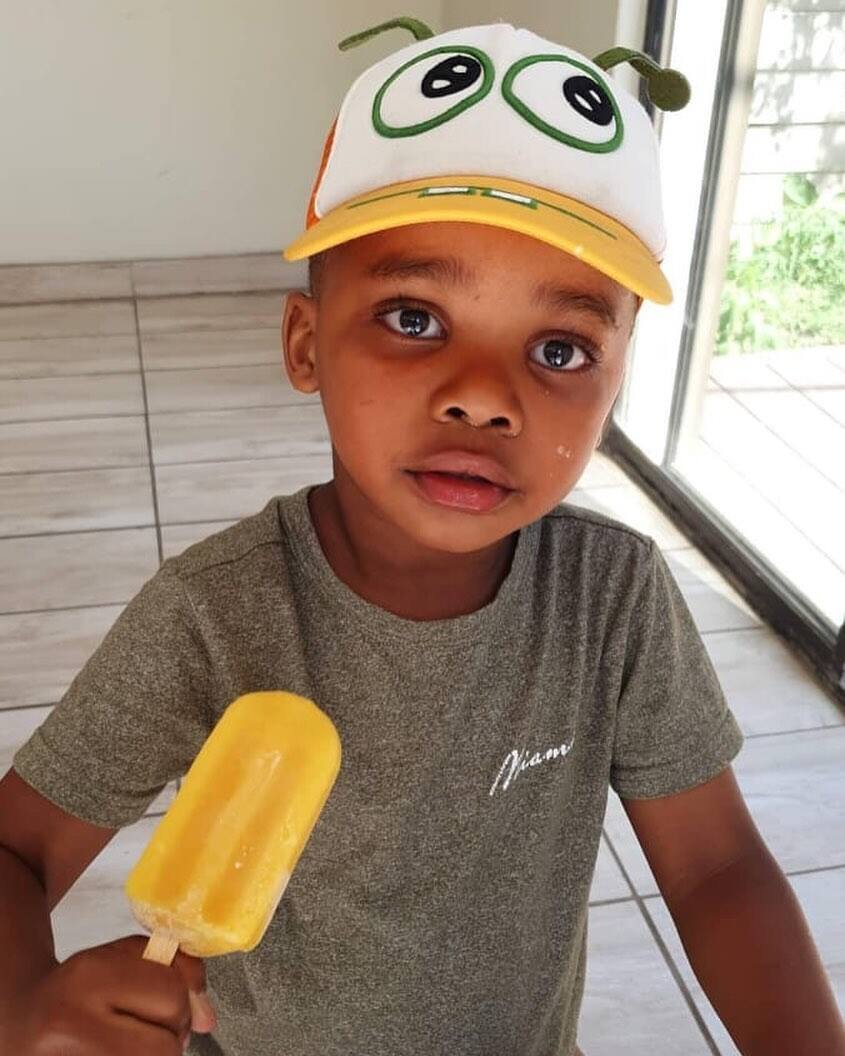 Three months after their ceremony, they had a son, Vukile Maqoma Ragnar Tswete. He was named after Mayihlome's late father, politician Steve Vukile Tshwete.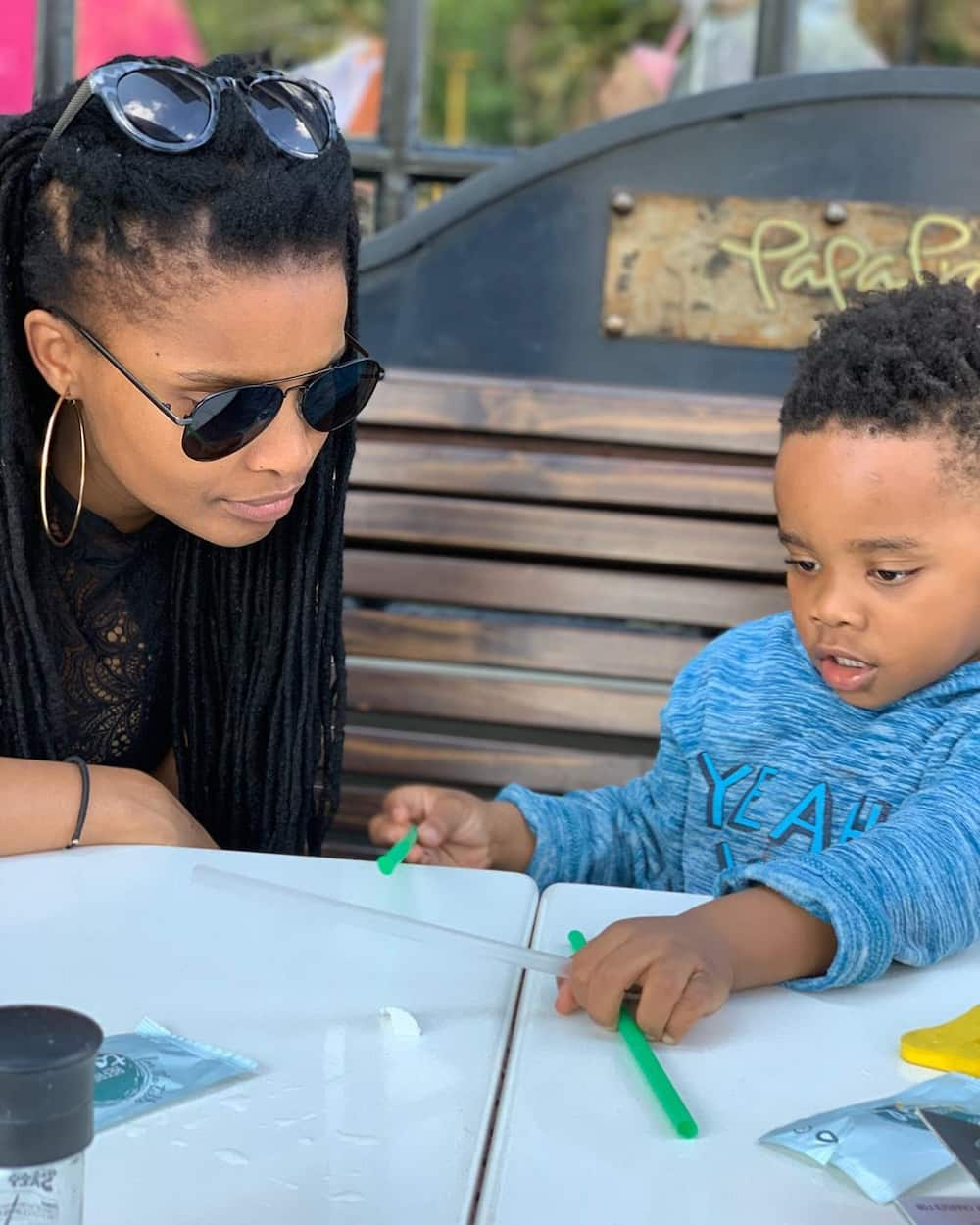 Denise Zimba
The Generations; Legacy actress is one of the more secretive TV personalities in South Africa. Her wedding was in January 2020. However, she had her daughter a few months earlier in July 2019. She has not yet released the name of her husband who is shown in the image below.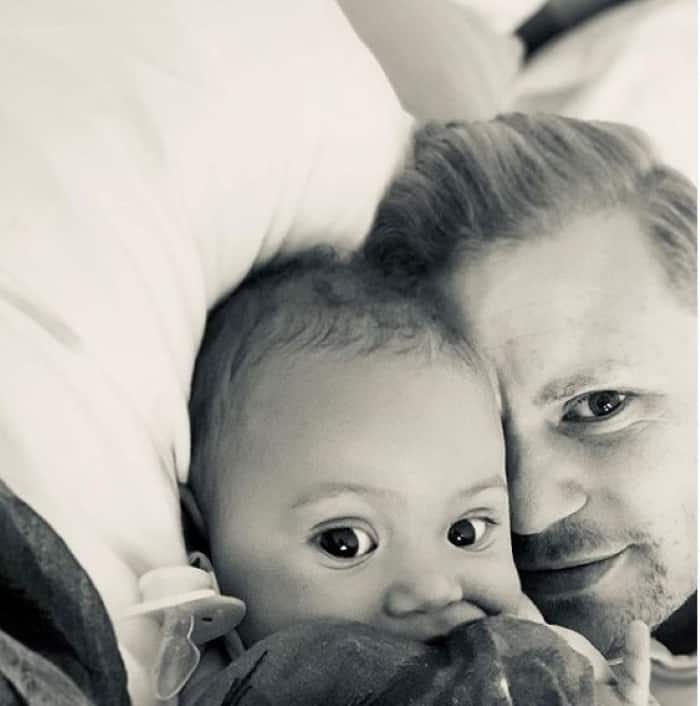 Bontle Modiselle and Priddy Ugly
Bontle, 30 years old, and Priddy Ugly, 29 years old, have dated for almost 13 years and have stolen the hearts of the public with their lovely relationship. We fell in love with this couple more after they announced the arrival of their new jewel, Afrika Bonita Lerato Moloi.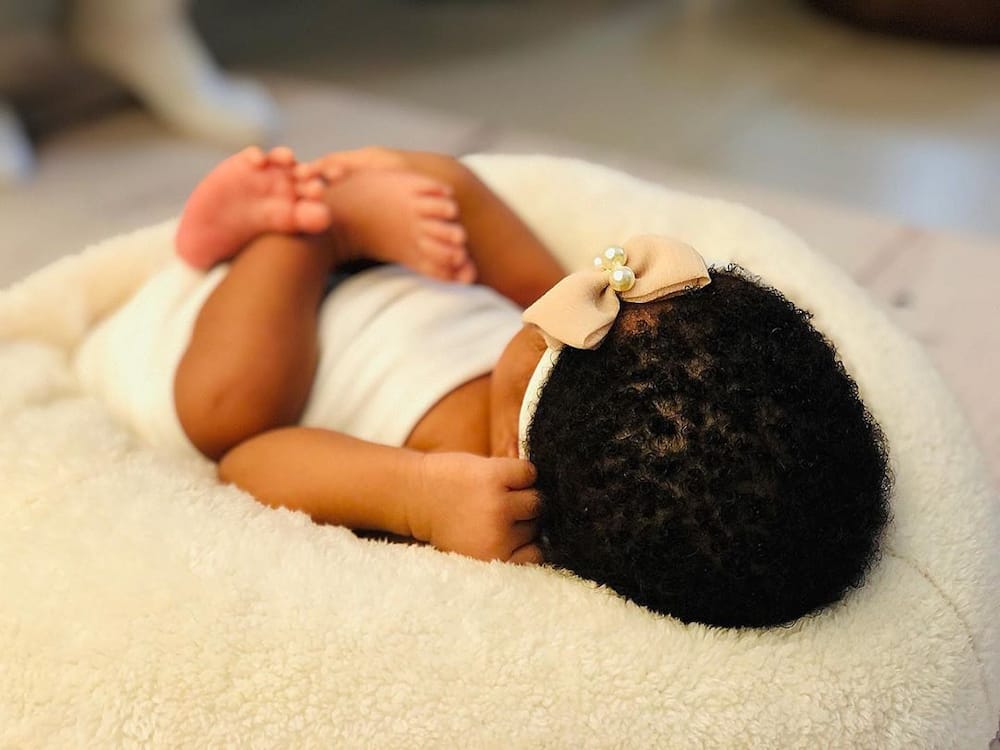 Loot Love and Reason
Luthando Shosha (Loot Love) is a famous TV personality who was with rapper Reason. They welcomed their twin baby girls, Zanothando and Sisizwe, in February 2019.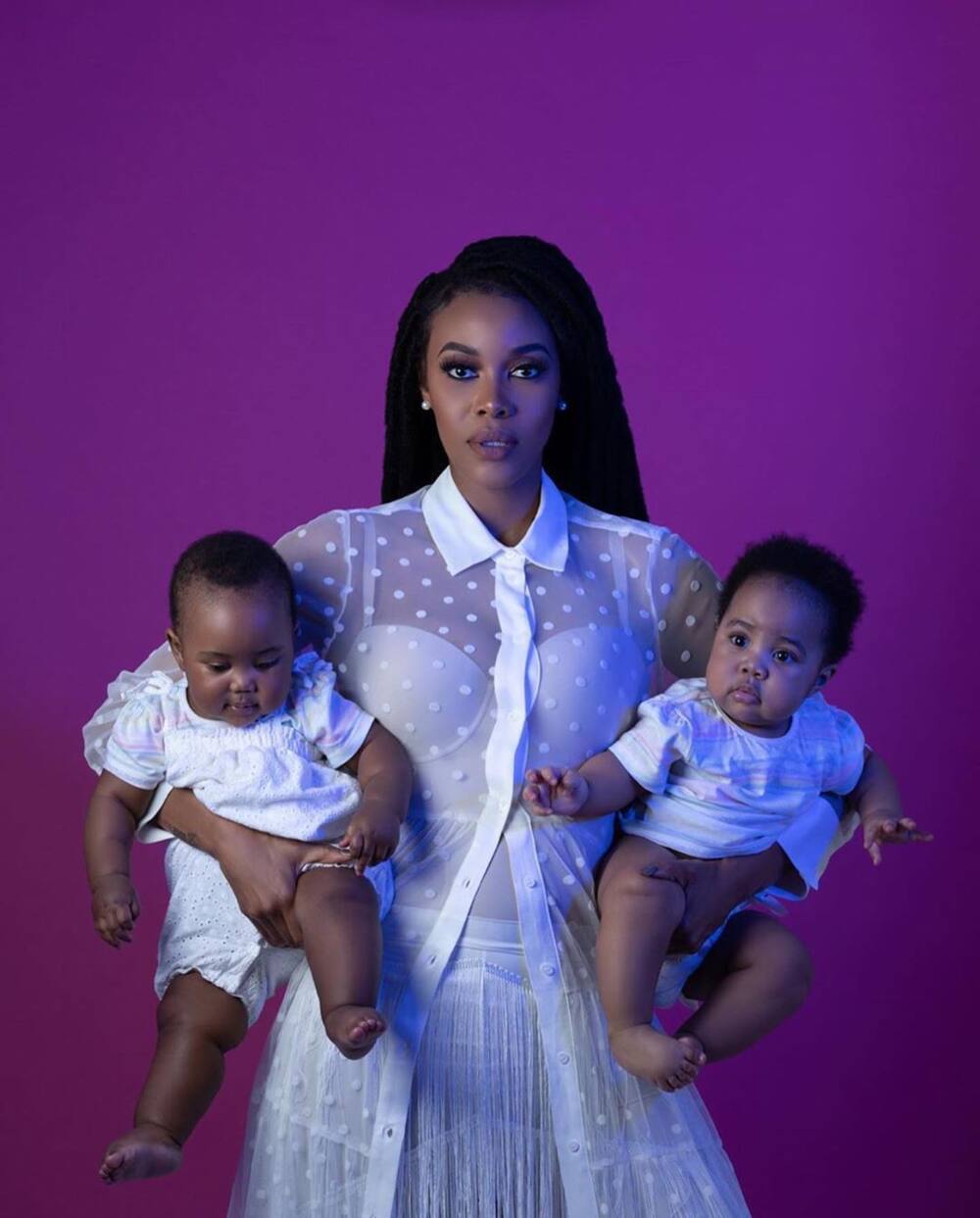 However, they announced their split in May 2020. The couple is separated but continue to co-parent, and are still friends with each other. Their cute photos with their babies are very adorable.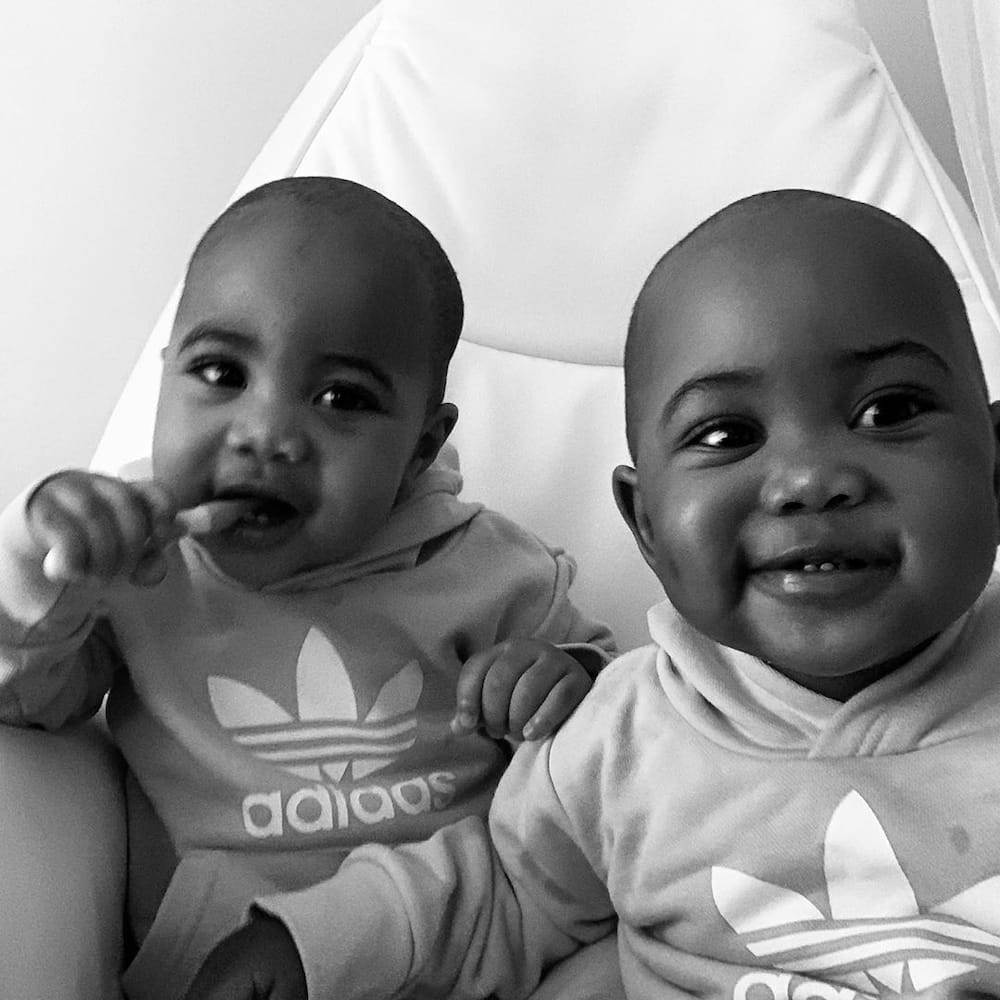 Most celebrity babies in South Africa have such glamorous and fun-filled lives. These cute photos of SA celebrities and their babies gives us a small glimpse into their beautiful little lives.
READ ALSO:
Bonang Matheba's moneymaking baby House Of BNG turns 1 #PridonPride
Kind woman helps mother with crying baby at traffic department
Jo-Ann Strauss proudly announces she's expecting baby number 4
Source: Briefly News