Are you a fan looking for information on Thomas Gumede? If so, you are in luck because today, we will bring you a biography of the South African actor, comedian, director, producer, and businessman. Everything from his age to projects, Instagram, official contact details, television shows, and movies can be found below.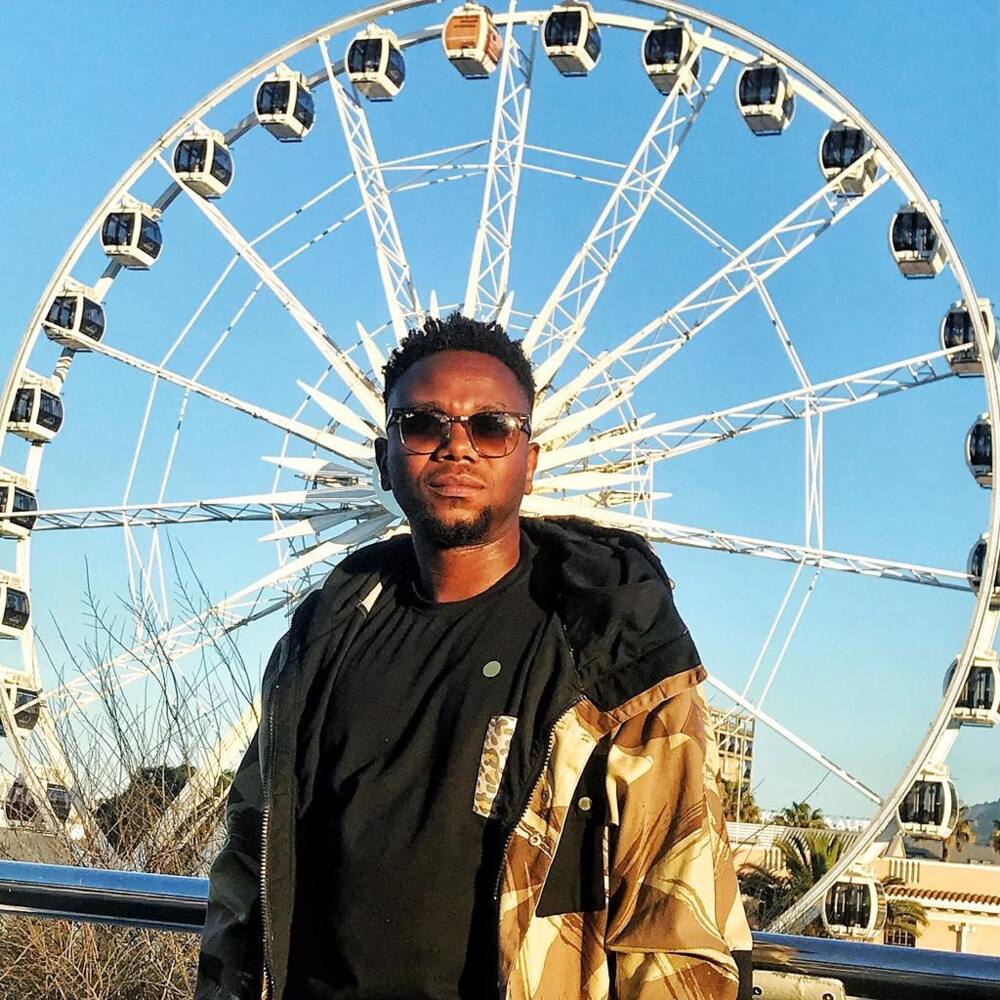 Beloved South African actor Thomas Gumede has been on the scene for quite a while now, and we thought to give you all a run-down of the man behind the name. Read this article to find out everything we know.
Thomas Gumede biography
He was born on 6th February 1986, which makes Thomas Gumede age 33 going on 34. He was born in KwaZulu-Natal and relocated to Johannesburg with his family at the age of 13. As of now, there is very limited information available regarding his family and early life, i.e. parents, siblings, and childhood.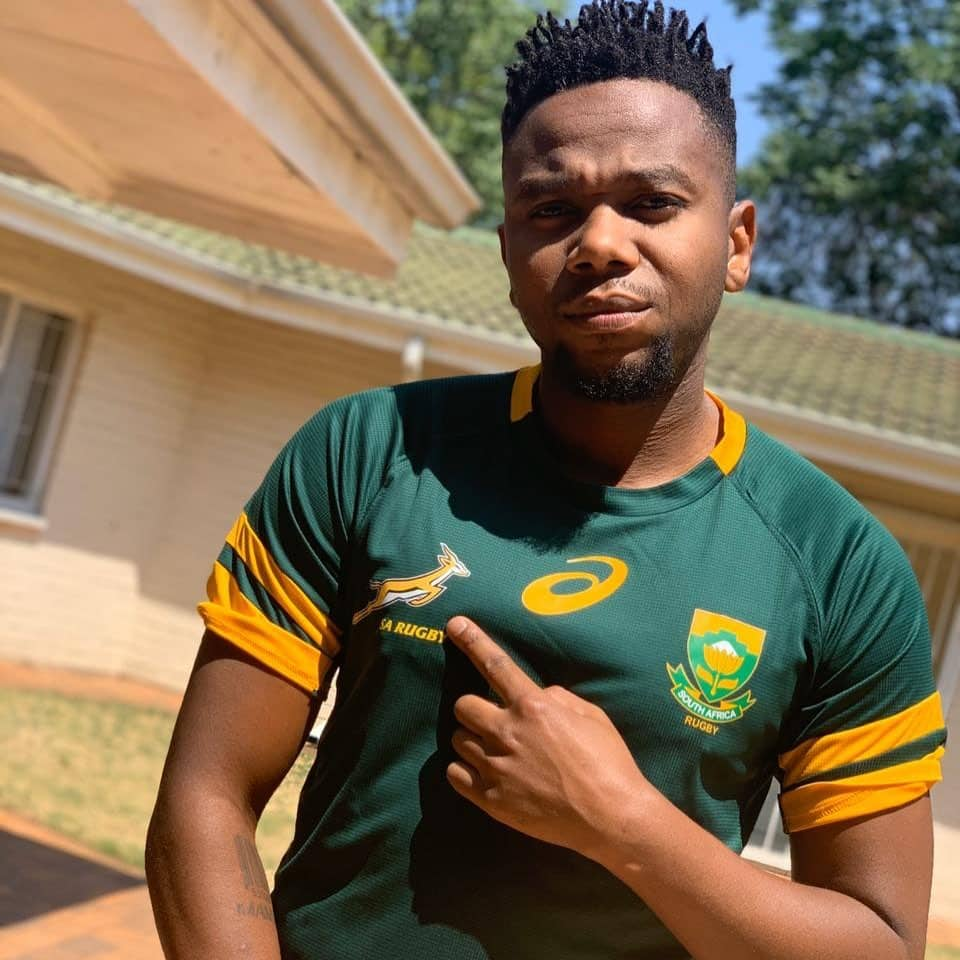 Career
He says that since his childhood, he has always wanted to be an actor. This is why after graduating high school, he took acting classes as well as studied cinematography.
His acting debut would come in October of 2005 when he starred in an advertisement for the Volkswagen Passat.
Television acting roles
His best-known role would come the following year when he appeared in the drama series known as A Place Called Home that aired on SABC1 from 2006 to 2009. He played Siphiwe. Apart from this, he is also known as being the co-host on The Cypher, an SABC1 talk show aimed at younger viewers that premiered on 19th July 2007. He also starred in SABC1's Bay of Plenty from 2007 to 2008.
Television hosting roles
He hosted the show So You Think You're Funny! between November of 2008 and January of 2009. Other high-profile television hosting gigs include Ridiculousness Africa alongside Boity Thulo and Basketmouth.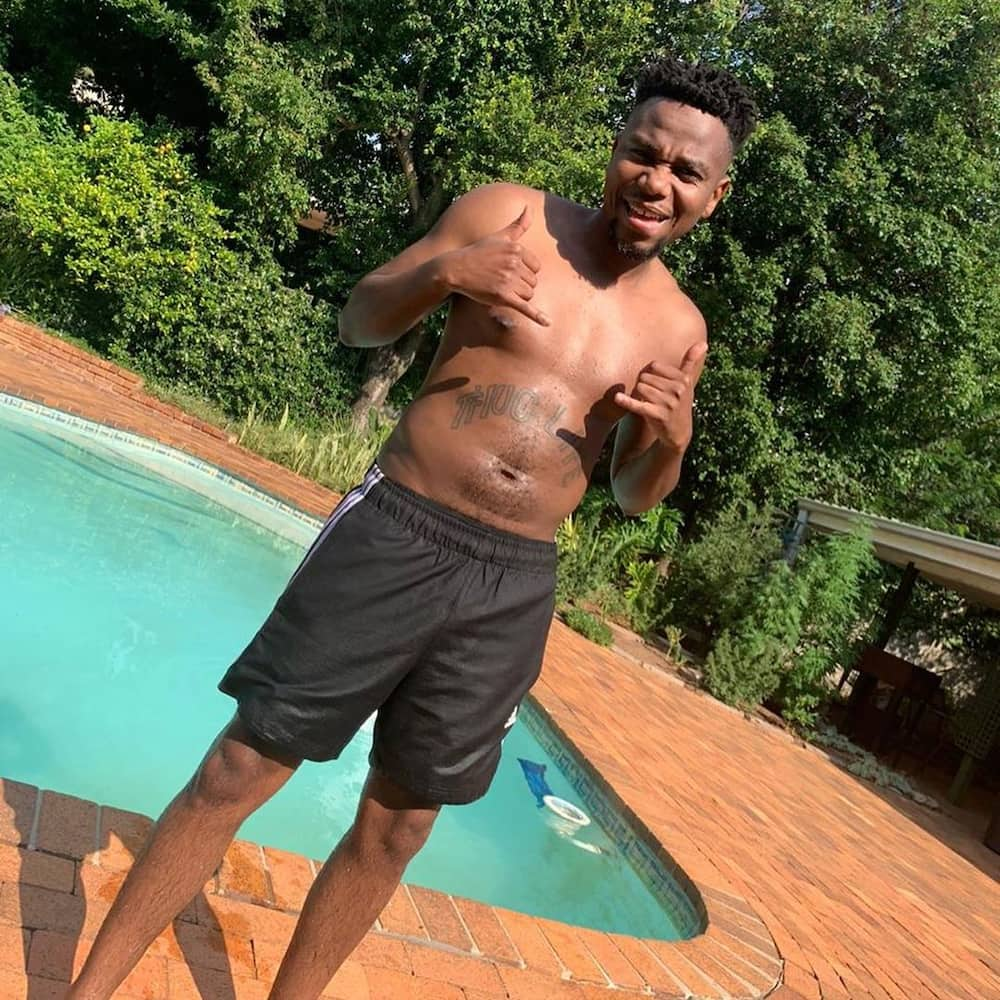 Reality shows
He appeared in a reality show known as Forever Young with his friends, Lungile Radu and Siya Ngwekazi. This Thomas Gumede reality show tells about the three friends and actors as they chased their dreams.
The trio, along with Simphiwe Mhlongo, got together in the year 2011 to form Parental Advisory Productions, a film and television production company. Forever Young was so successful when it initially aired on Vuzu that it was moved to Mzansi Magic.
Movies
He has also appeared on the silver screen. The most high-profile movie he has been featured in is Mandela: Long Walk to Freedom which starred the world-famous actor Idris Elba. A list of his movie roles is below. Keep reading to see it!
READ ALSO: Roan Ash biography: age, songs, nationality, and history
Other roles and ventures
He worked behind the scenes on Mzansi Magic's drama known as Abomama as its director as well as executive producer. The show was received very well by both audiences and critics. Its primary cast was made up of the following:
Nokuthula Ledwaba who played Mapule
Joyce Skefu who played Fumane
Unati Guma who played Dora
Khanyi Mbau who played Tshidi
As a stand-up comedian, he also performed at the 99% Zulu Comedy Show in Durban.
He also has his own premium television channel known as Black TV which he is determined to take international following a deal with the Emmy-Award winning GRB Studios. Speaking on the deal, he said the following:
This is a deal for all of Africa, something we can all celebrate. It is a global deal. We will be able to deliver to the whole continent and beyond that. We want to create local content that can compete with international content and is as compelling. We want to set a new standard. Content is king and Africa is an untapped kingdom. There are so many stories to tell. We have great concepts we need to take it from concept to screen.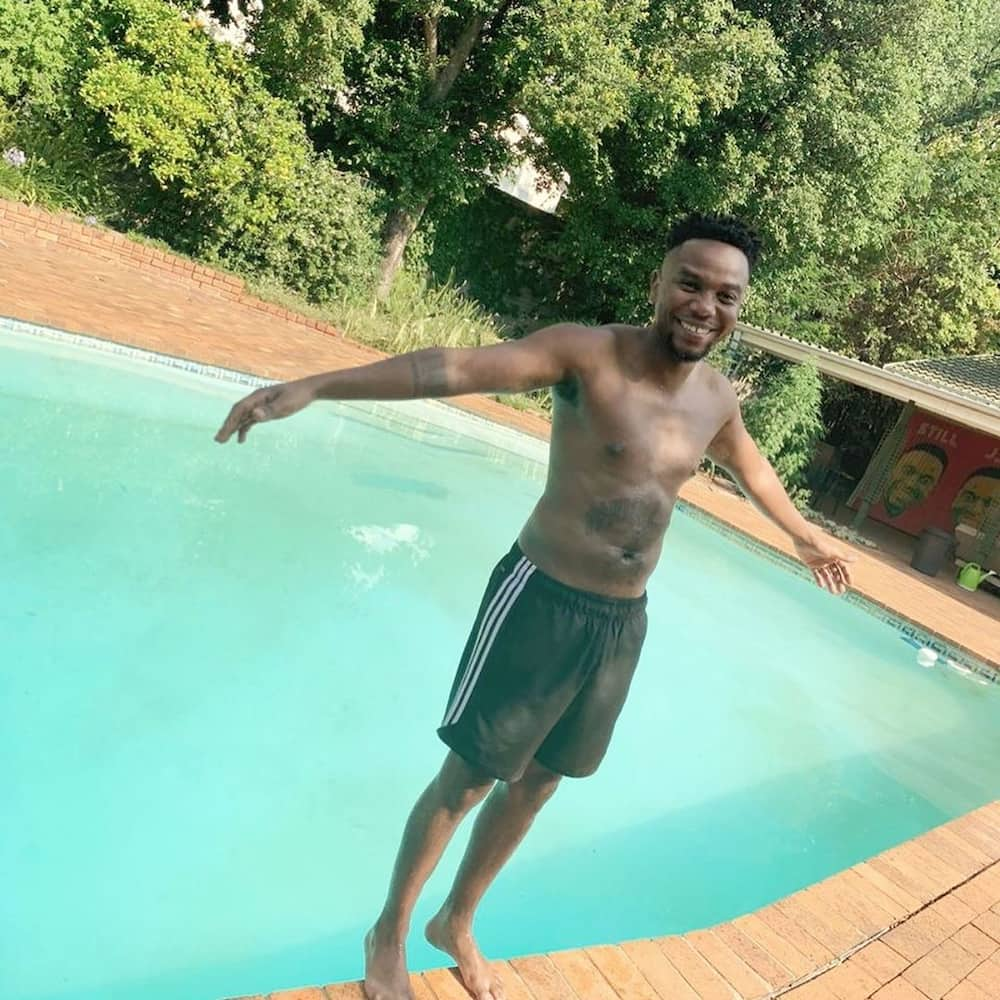 Here is a list of his television and movie appearances and roles:
A Place Called Home seasons 1 and 2 where he played Siphewe
Ayanda where he played Zoum
Back of the Moon where he plays Nat
Bay of Plenty season 1 where he played Ciao Ngwenya
Brothers in Arms: 1978 where he played Patricio
City Ses'la season 2 where he played Moses
Cold Harbor where he played Legama
Cuppen where he played Simphiwe
Elalini where he played a dying boy
Forever Young seasons 1, 2 and 3
Friends in Need where he played Wade
Gomora Hustle where he played Dumisani
Home Affairs season 2 where he played YB Councilor
Love Back seasons 1, 2 and 4 where he was the host
Mandela: Long Walk to Freedom where he played Jackson Dladla
Otelo Burning where he played New Year
Red Cake – Not the Cooking Show season 1 where he was a celebrity guest
Ridiculousness Africa seasons 1 and 2 as the host
Single Guyz seasons 1 and 2 where he played Zanele
Sketch U later season 1 where he was part of the sketch comedy show's cast
So You Think You're Funny! seasons 1 and 2 where he was the host
Soul City season 10 where he played Lucky Gumede
Tell Me Sweet Something where he played Gordon
The Deal where he played George
The Good Man where he played Mava
The Lucky Specials where he played Sello
Top Shayela season 2 (Reality Check) where he was the host
V-Entertainment seasons 4 and 5 where he was the presenter
For his work, he has managed to win the 2009 South African Film and Television Award (SAFTA) for Best Actor in a Drama.
READ ALSO: Lebo Mathosa biography: death, songs, parents and more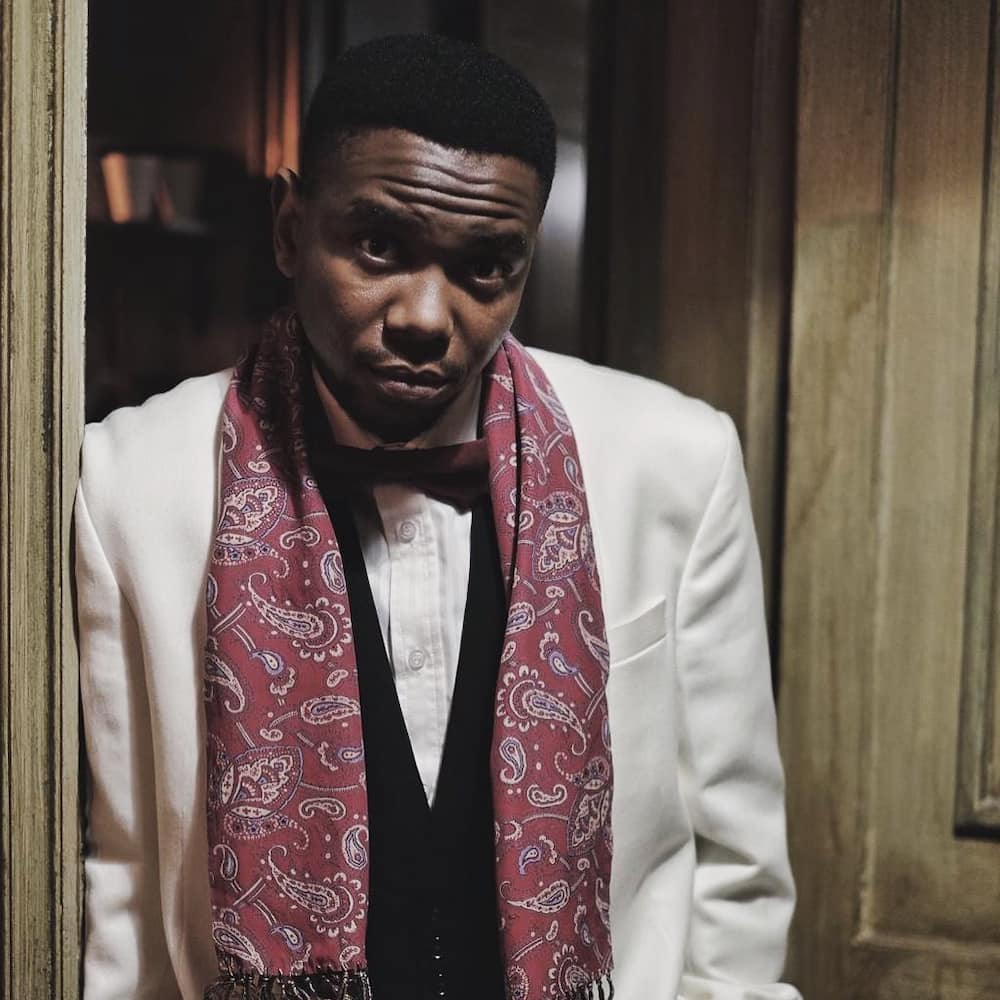 Thomas Gumede girlfriend
Personal life
He has dated celebrities before. He dated Nomuzi Mabena at some point, but there were rumours going around that Thomas Gumede and Nomzamo Mbatha were also an item at the time. There were wild speculations about the love triangle floating around the internet when the two were spotted having fun together. Nomuzi Mabena and Thomas Gumede broke up shortly after.
In the past, Samkelo Ndlovu and Thomas Gumede have also been in a relationship. She claims that at the time, Trevor Noah was interested in her and it made Thomas suspicious. In her own words:
I was too young and oh, and I was dating Thomas (Gumede). He was not 'Trevor' yet. I was straight out of college. My life was taking off. He was just a sweet guy, always cracking jokes and wanted this film made. We lived in the same area code. Sometimes he would pick me up so that we'd go to set together, so he was a sweetheart. My boyfriend hated it at the time. When he found out he was like, 'What, he picked you up?' I was like 'We are working on the same set…' no Trevor was a sweetheart.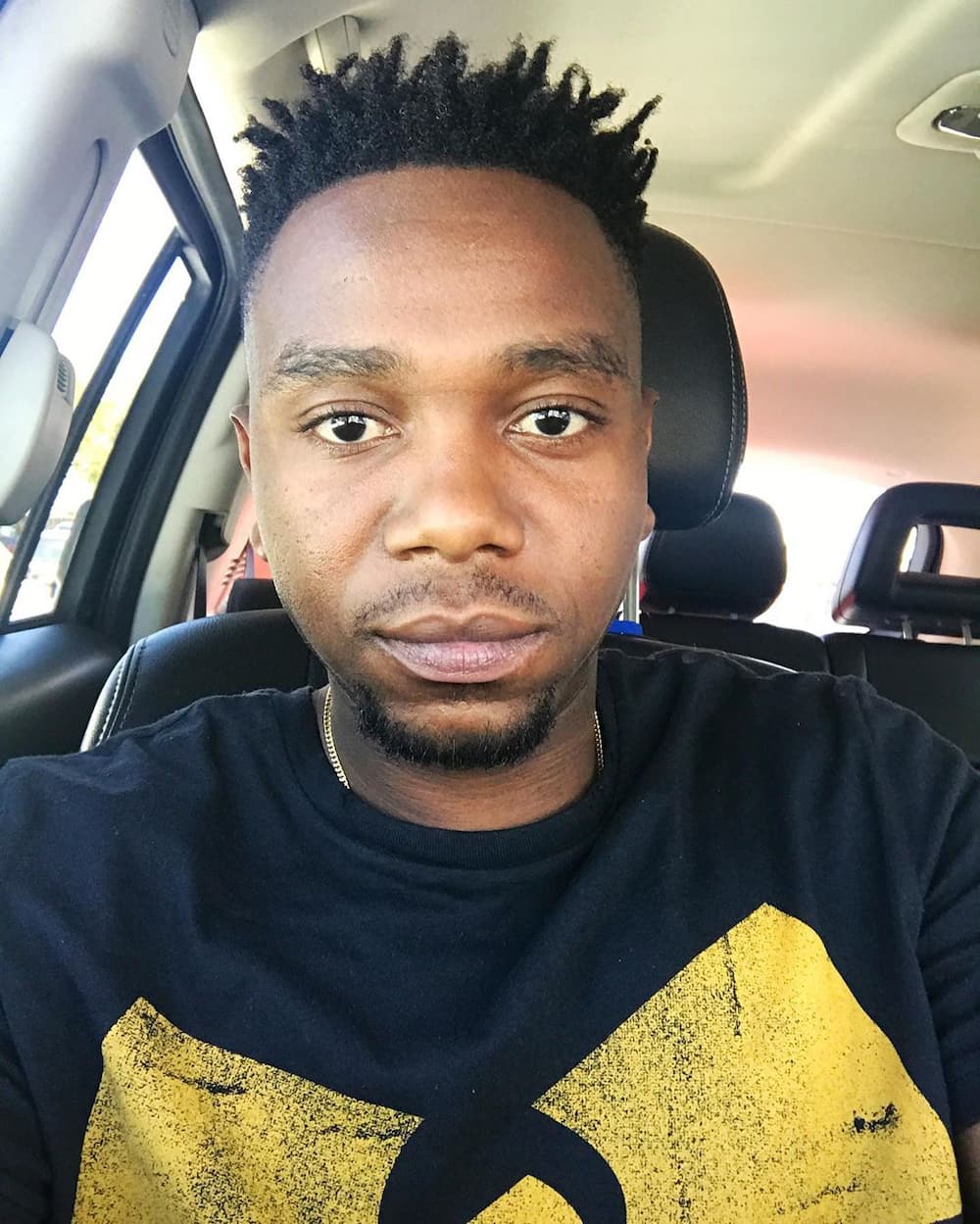 Thomas Gumede Instagram
His official Instagram account has approximately 109,000 followers. You can view it and follow him by clicking here.
Thomas Gumede contact details
His contact information, as provided in his official verified Twitter account is an email address. It is thomas@blacktv.africa.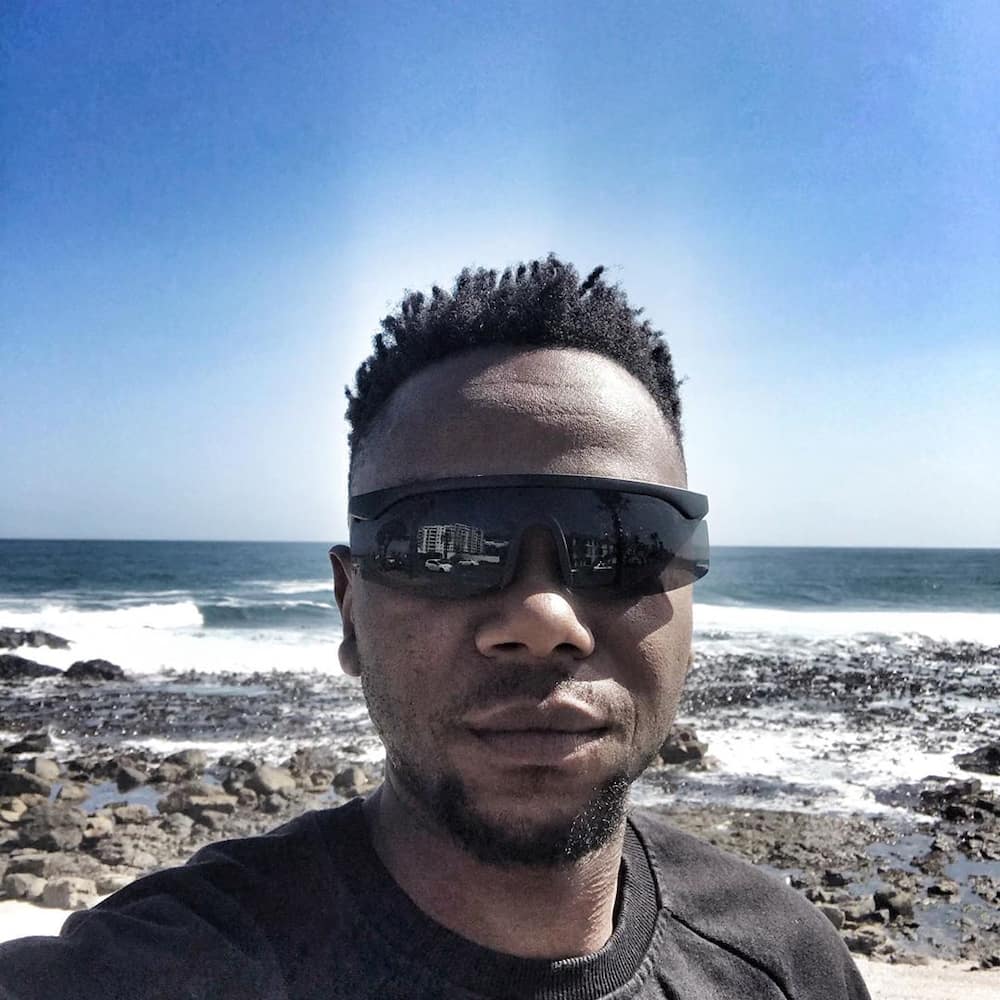 Now, you know more about Thomas Gumede. Did you find his biography informative? Are you impressed by his accomplishments and work ethic? What is your favourite role or project of this artist? Let us know in the comment section below!
READ ALSO: