Are you a fan of comedian Moshe Ndiki and want to know more about him? Well, you have come to just the right place, because we have everything you would want to know about him. From his early life to education and career to personal life, we have gathered all the information in one place just for you. Continue reading to find out what we have!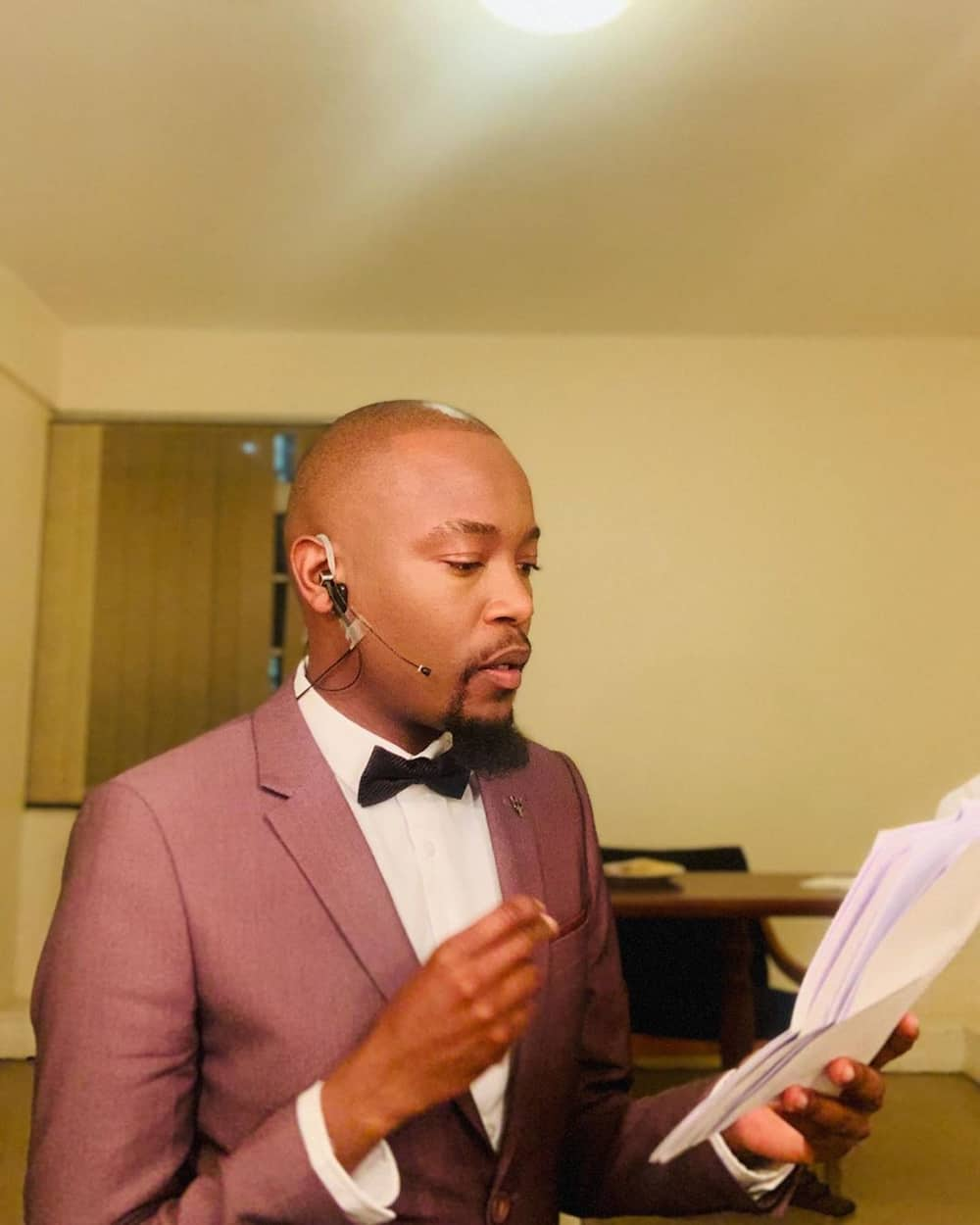 Moshe Ndiki biography
Early life and career
He was born Moshe Obama on 9th March 1987 in East London, the United Kingdom where he also grew up. It means Moshe Ndiki age is 32 years. For his education, he attended City Varsity where he attained a Bachelor's degree, namely a Bachelor of Arts in Professional Acting for Camera.
He then began posting funny content to YouTube. Moshe Ndiki videos were of him poking fun at everyone, including celebrities as well as himself. This self-deprecating approach to comedy has made him relatable and beloved by his audience and has, in turn, opened several doors for him.
His resume includes such gigs as MTV presenter and master of ceremonies (MC) for events like Hookah Festival 2017, Cruel Summer of 2013, 2014 and 2015, Mr. and Ms. Freshette Nelson Mandela Metropolitan University (NMMU), Homecoming Picnic 2017, 2016 Eastern Cape Trivar, and Miss Cape Peninsula University of Technology (CPUT).
READ ALSO: Former PSL player Tintswalo Tshabalala starts his own clothing brand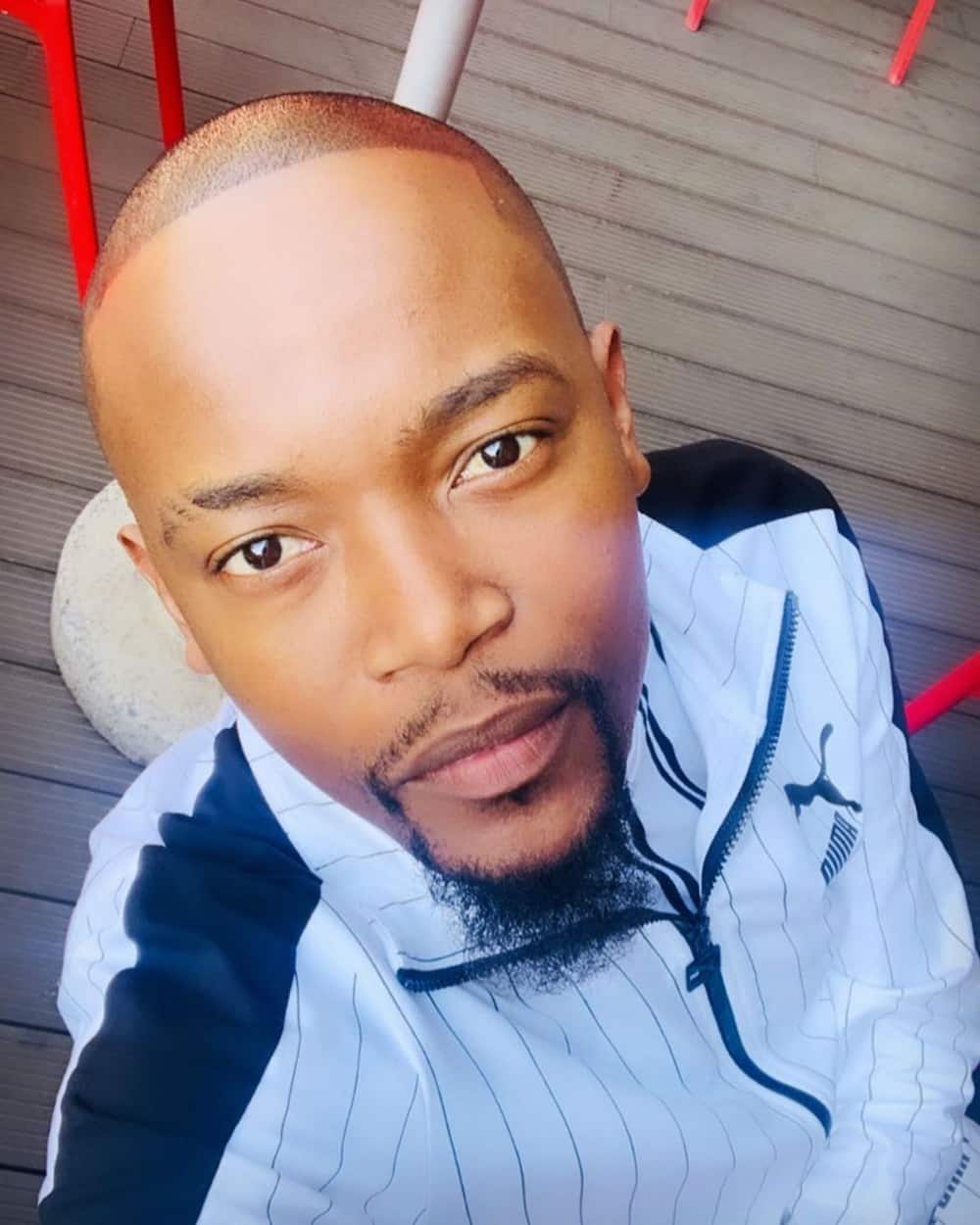 One of his most recognizable roles on television was Prince on the show The Queen. Despite the parallels between Moshe and the character, he stated in an interview that playing Prince was not as simple as the audience initially thought. He said:
I studied this craft and I am passionate about it. When I got my character on The Queen I had to research and work really hard to find him. People think it was easy because he is gay, but being gay is the only significant similarity we have. Acting as Prince was not easier because I am gay, he is a layered character and his background differs greatly to mine. We are not cut from the same cloth as much as people think. Our backgrounds differ and our stories are different. It is literally just like any other straight guy playing a character of a straight guy who is nothing like him.
Moshe Ndiki Metro FM
He has also worked on the radio on Metro FM before. While there he, unfortunately, got embroiled in controversy with Ntsiki Mazwai over allegations of him body-shaming her. She accused Metro FM of protecting him too much and we covered it before when it was unfolding. You can read all about it by clicking the link below.
READ ALSO: Drama in the social media streets: Ntsiki Mazwai vs Moshe Ndiki
Moshe Ndiki and Phelo Bala
He is in a relationship with his long-time partner, singer Phelo Bala of the Bala Brothers. The relationship took the next step in September 2019 when they became engaged.
We could not be any happier for them, as they are continually showing that they are the definition of cute couple goals on Instagram, such as in the photograph below taken on the night when the question was finally popped.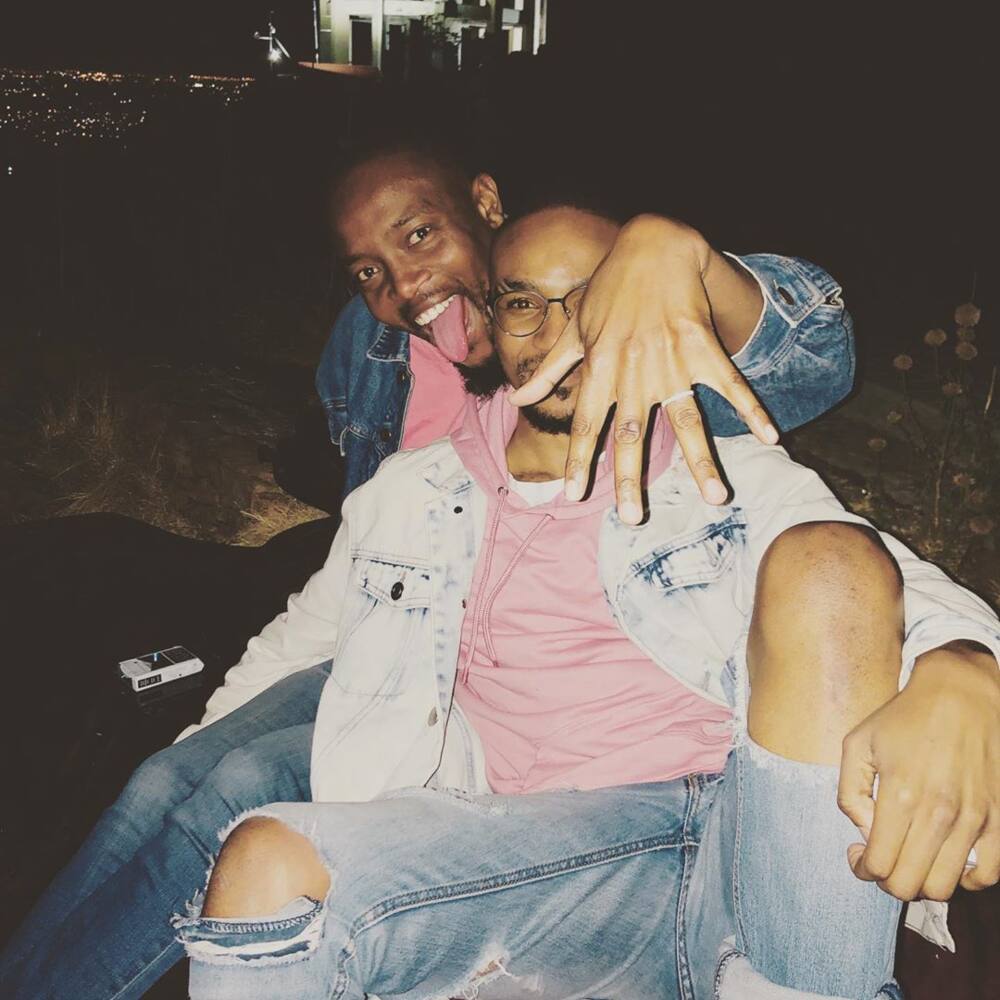 They were recognized in the Feather Awards where Moshe was the host and the couple was nominated in the category of Cutest Couple of the Year. On top of this, Moshe Ndiki parents were also nominated for the Best Rainbow Parenting Award since they are very supportive.
READ ALSO: Social media comes to Anele Mdoda's defence - she shouldn't be bullied
Moshe had previously shared the story of how he formally came out to his father on Twitter speaking about the supportive nature of his parents.
Moshe Ndiki net worth
While he is yet to release the exact figures, his net worth is estimated to be between US $500,000 and US $650,000 which shows that his career has been going quite well for him.
Moshe Ndiki social media
Moshe Ndiki Instagram account has approximately 519,000 followers and you can view it by clicking here. He posts videos of himself as well as gorgeous photos of his significant Phelo Bala.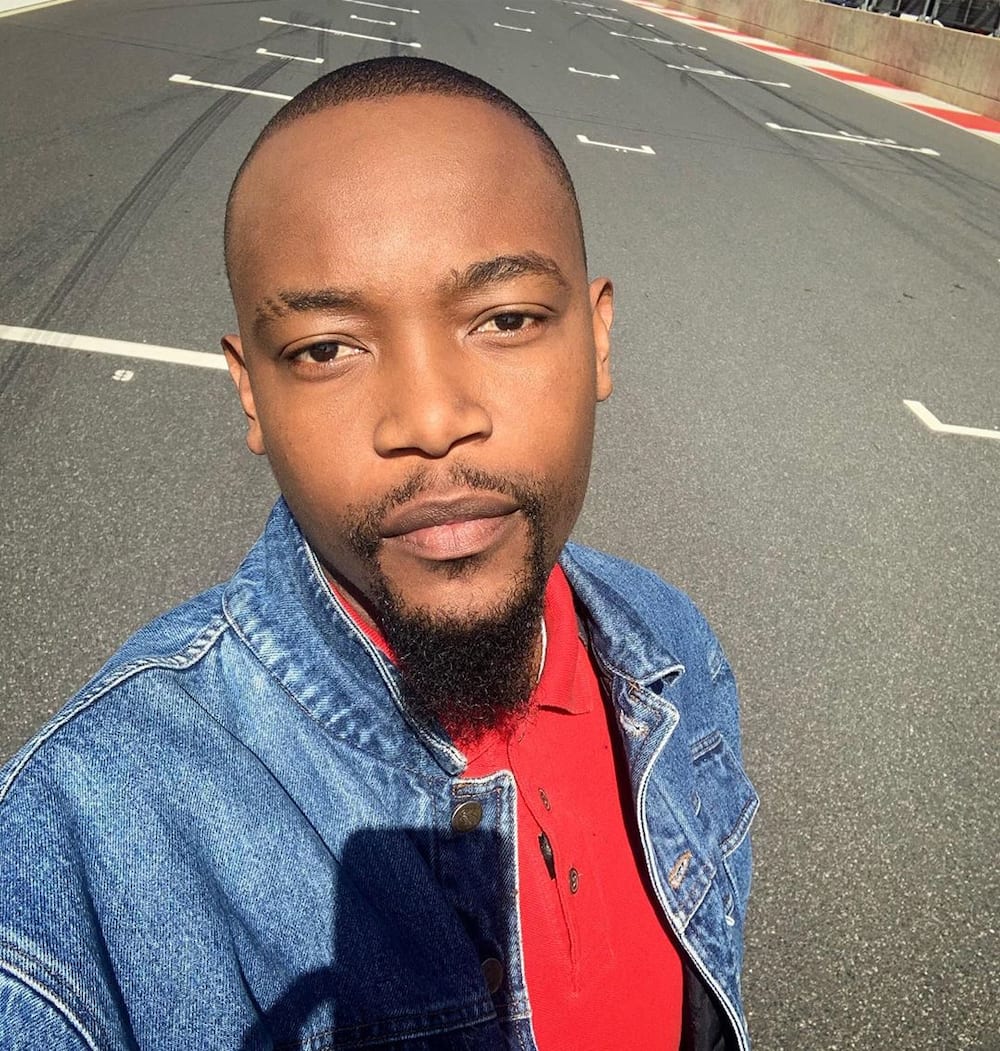 Moshe Ndiki Twitter has approximately 168,000 followers. He posts his thoughts, updates, jokes and shares content from other users which he likes. You can view it and follow him by clicking here.
Moshe Ndiki YouTube channel has approximately 17,100 subscribers and it is where he got his start. While he has not uploaded any new videos in about two years, there are still some of the funny classics from him available for watching. View the channel by clicking here.
Moshe Ndiki contact information
His contact information as provided on his website is an email address through bookings@moshendiki.co.za and a physical address, Johannesburg, Melville, 2280.
That concludes our biography of the comedian. Did you find it informative? If so, please be sure to share the article.
READ ALSO: