Muvhango actors with their spouses and kids
Apart from the roles that they play on screen, how much do you know about your favourite Muvhango actors in real life? Even though some of them appear to be single, you will be amazed to discover that a lot of them have either tied the knot or are already engaged in serious relationships.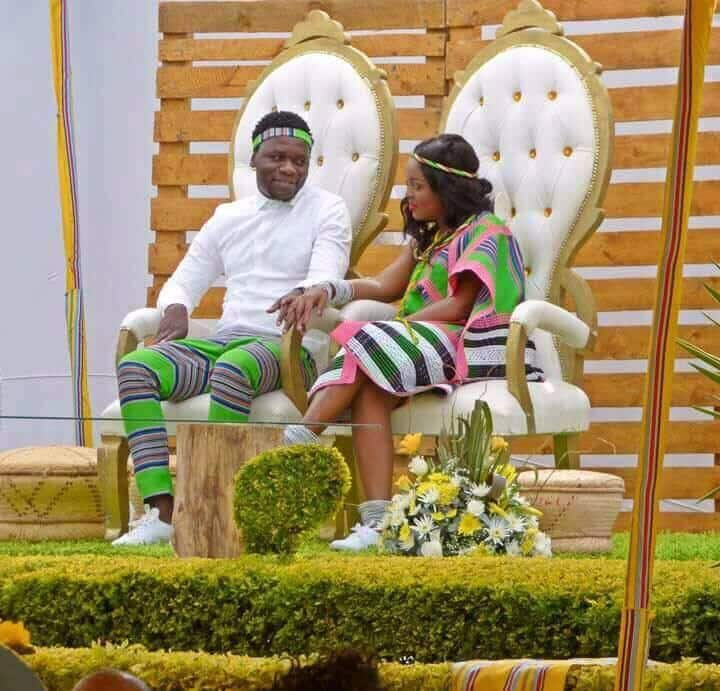 Part of the things that make you a committed fan of any celebrity is when you can say some things about his or her life apart from the roles they play on screen. Therefore, while streamlining it down, in this article, we consider the famous Muvhango actors and their partners in real life. Also, their kids are brought to the spotlight.
Muvhango characters with their spouse
1. Gabriel Temudzani real wife
Temudzani is married to Refilwe Temudzani and at the time of this publication, Gabriel Temudzani and his wife have stayed married for six years. According to Daily Sun, the two lovebirds have been together for more than thirteen years. The star actor performed the role of Chief Azwindini Mukwevho and has had a lot of scandals in roles that he played.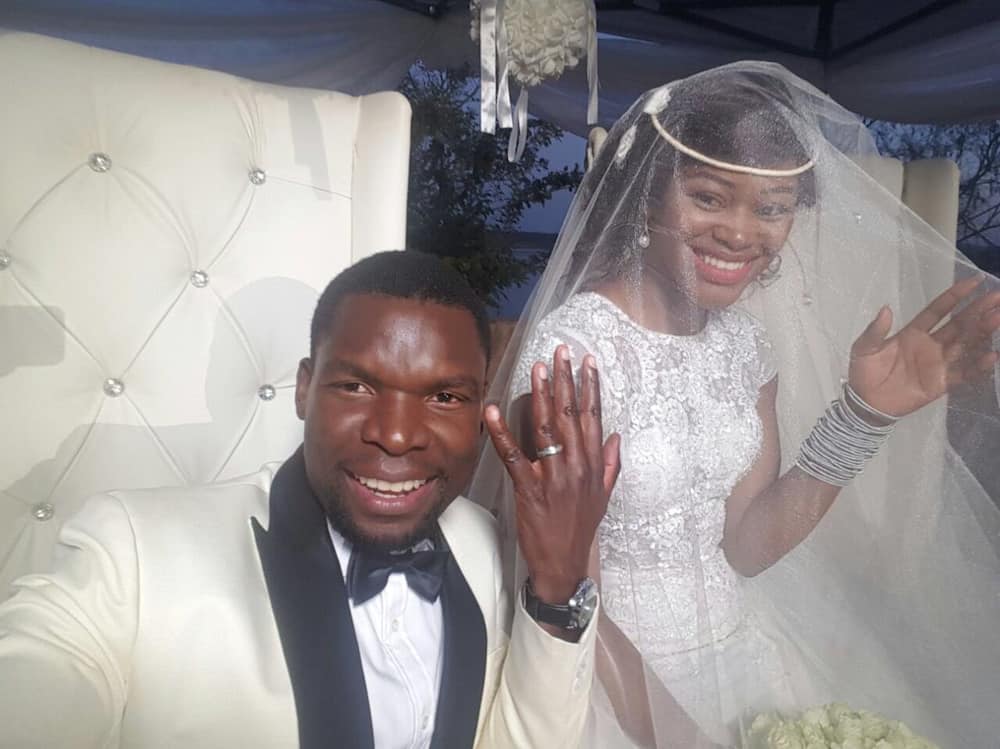 READ ALSO: Top 10 richest rappers in South Africa
2. Liteboho Molise real husband
Liteboho prefers being a mother to acting as she always wears a smile on her face when she talks about her being the mother of a lovely daughter. She married Thabo Twala, a business tycoon, as his third wife, although she sometimes confesses that, as far as she is concerned, she is the only wife her husband has. Liteboho is best known as Teboho Mukhwevo from Muvhango. She was given birth to in Butha-Buthe, a district in Lesotho.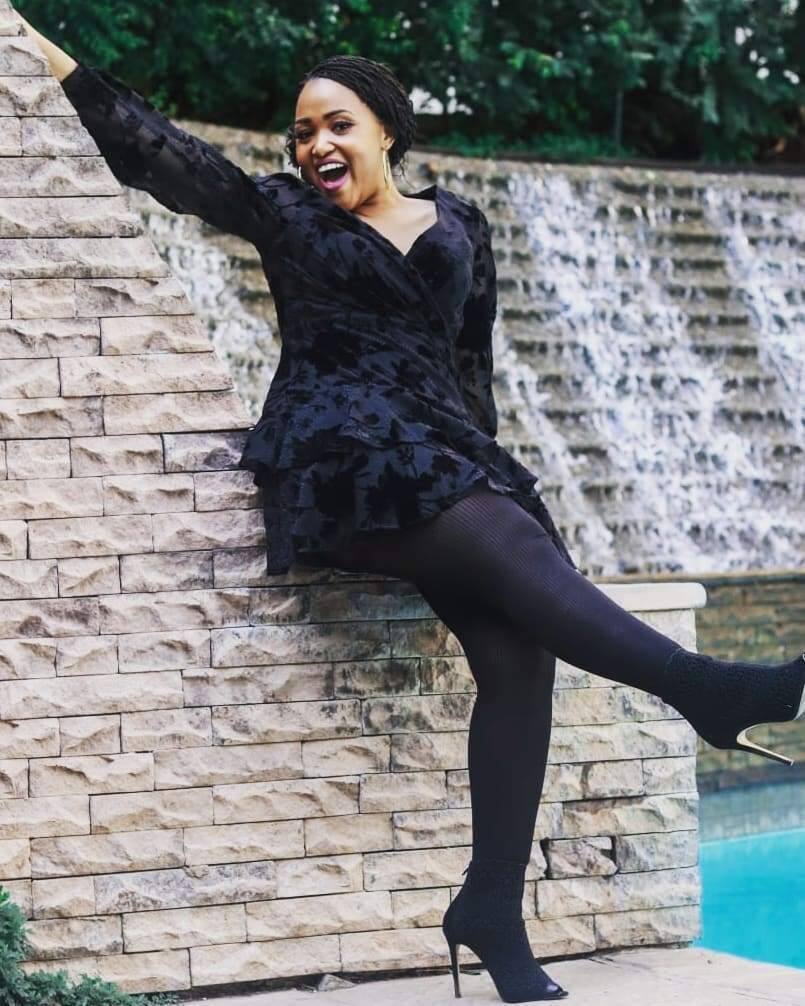 3. Innocentia Makapila husband
Best known for the humble role that she played in Muvhango as Rendani, Innocentia is a young woman who recently got married to her long-time boyfriend Mpho Manchidi in a beautiful white wedding ceremony. The wedding was held on the 21st of April, 2019.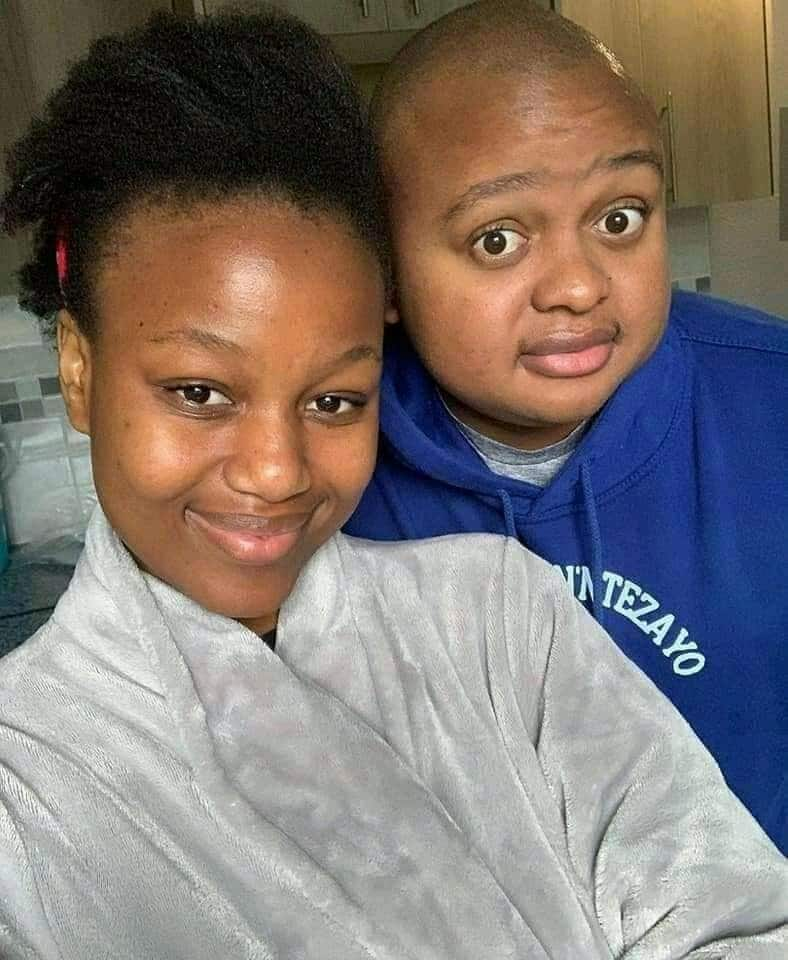 4. Macdonald Ndou wife
Although he keeps his private life secret, Macdonald who is best known for his role as KK on Muvhango got married in 2018.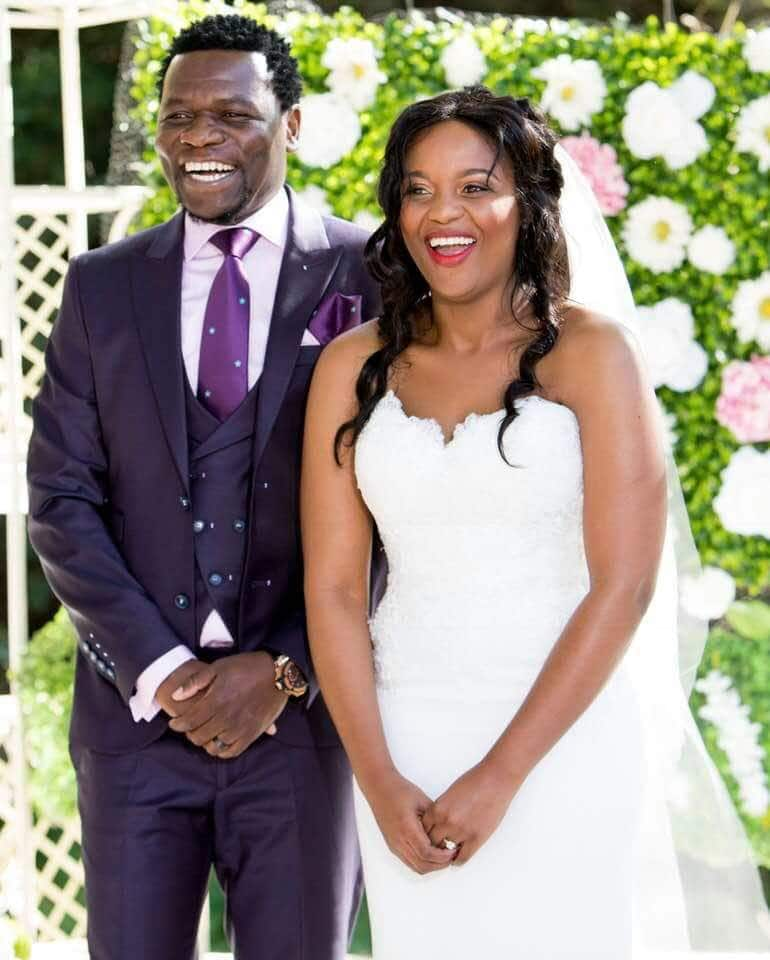 5. Phindile Gwala
Phindile had sometimes said she struggled with dating before she eventually confirmed that she has gotten her dream proposal from her 28 years old model hubby, Armando Ngandu. They dated for two years before they took the love affairs to the next phase through traditional marriage. However, it is worth noting that the star actress had a husband who unfortunately died in a tragic road accident when her daughter Thato Gwalo was little.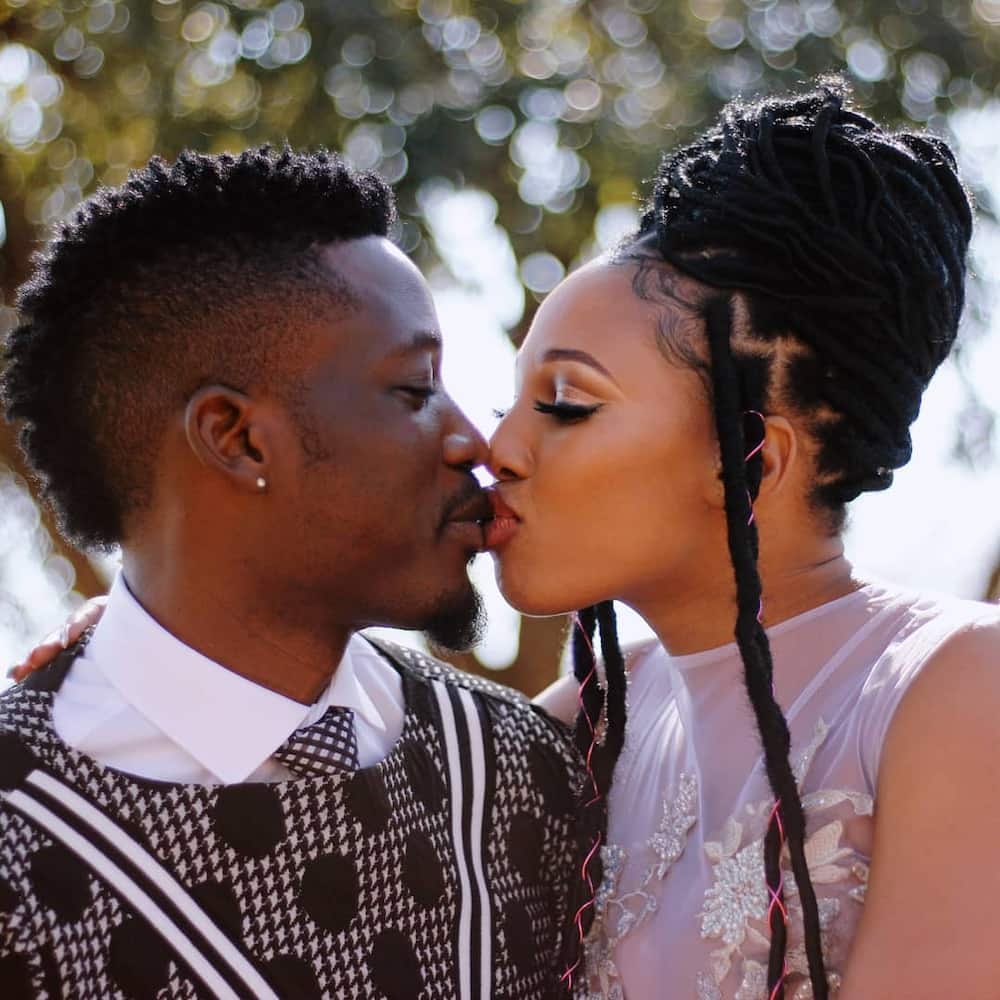 6. Rantebeng Makapan wife
Another Muvhango cast member who has tied the knot with a spouse is Rantebeng Makapan. He is famous for the role he played in Generations as Thomas Mashaba. He tied the knot with his long-time girlfriend, Regomoditswe, in a beautiful traditional ceremony at Makapanstad with many of his colleagues in the entertainment industry in attendance.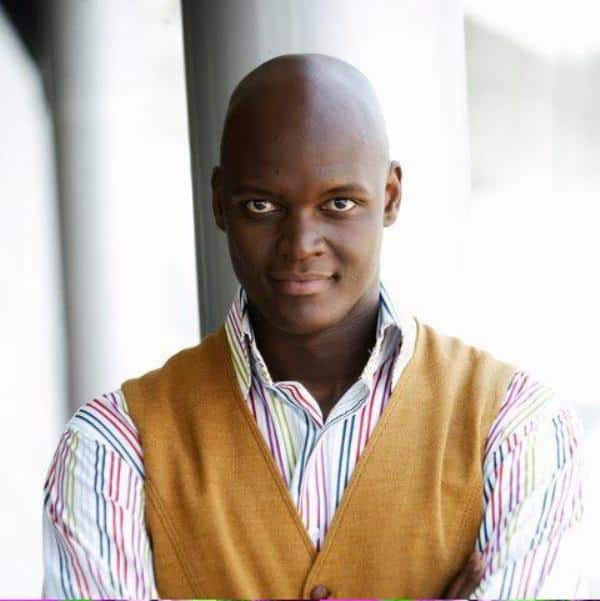 7. Lillian Dube and her husband
Having found love at a much late time in life, Lillian said she has no intentions of getting married as she just wants to enjoy her time feeling young. At the moment, she is with Kenneth Mgqamqo, who is nine years younger than her. They got in touch after thirteen years of being apart when she replied to his Valentine's message and they got talking. She said Kenneth helped her through the trying times as she was diagnosed with breast cancer and is recovering.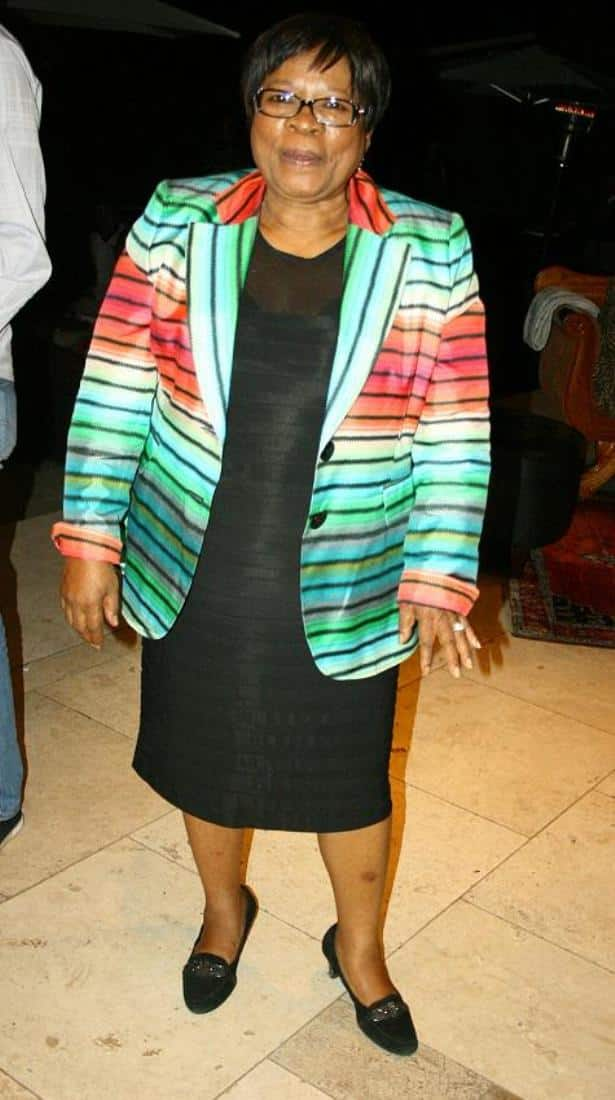 READ ALSO: Culoe De Song: Age, spouse, songs, and albums
8. Millicent Makhado in Muvhango
The beautiful actress and businesswoman Millicent Tshiwela Makhado, unfortunately, was in an abusive marriage before she divorced in 2012 and found another love. According to the veteran actress, she fell in love with King Jabulani Chauke because of his listening skills, humility and God-fearing nature, to mention but a few. They finally got married with two daughters who she loves spending time with.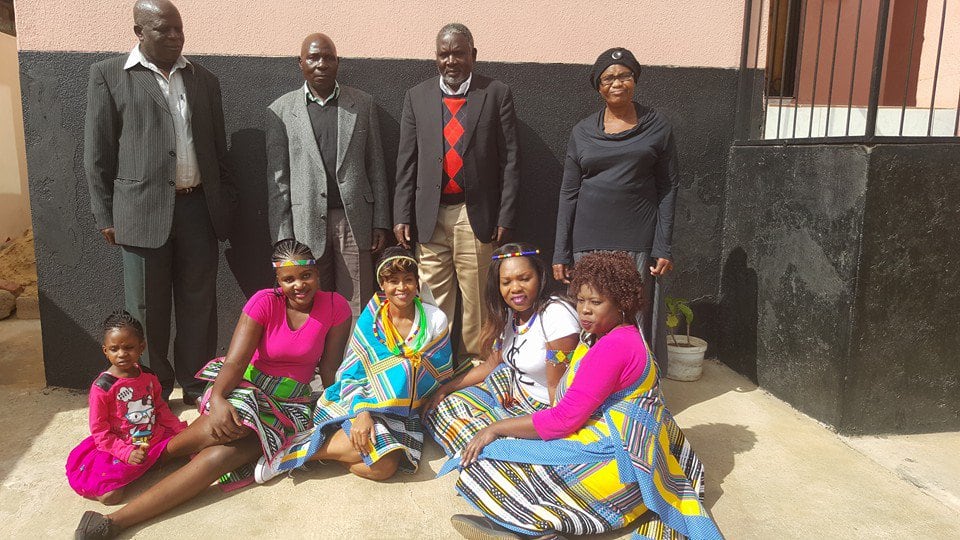 9. Mutodi Neshehe spouse
Ex-actor Mutodi got married to his American school lover, Leslee Neshehe, and have stayed married for fourteen years before they, unfortunately, parted ways. They are said to be divorced and living apart but Mutodi goes on a visit to see their daughters as his divorced wife dictates. Mutodi confirmed that he has been undergoing verbal abuse from his wife and her friends.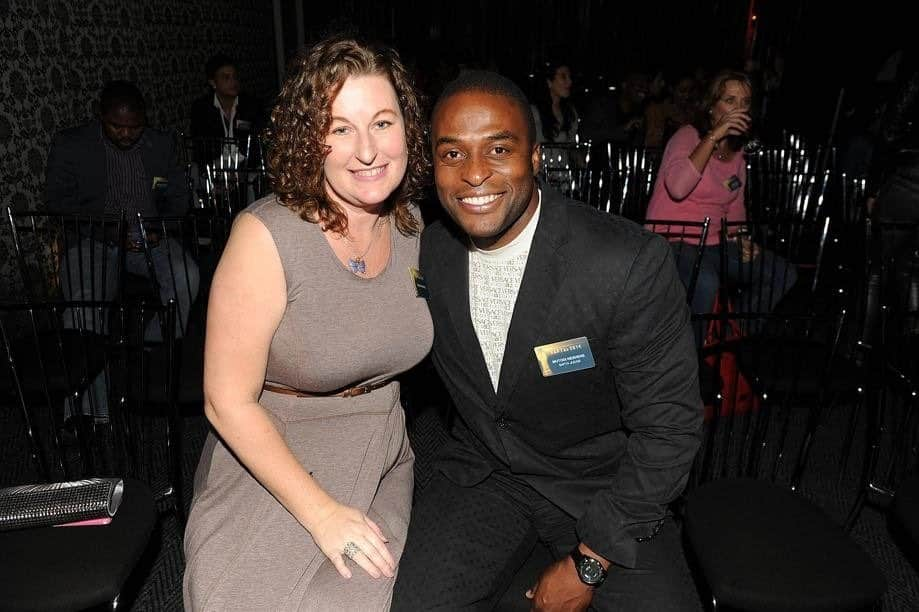 10. Florence Masebe husband and kid
Florence is said to be the second wife of Chief Livhuwani Matsila and she bore him a son, Masakona. In 2015, when he was only eighteen months old, the little boy drowned in a pool at her house and was buried traditionally. She still shares some of her time mourning her unexpected loss.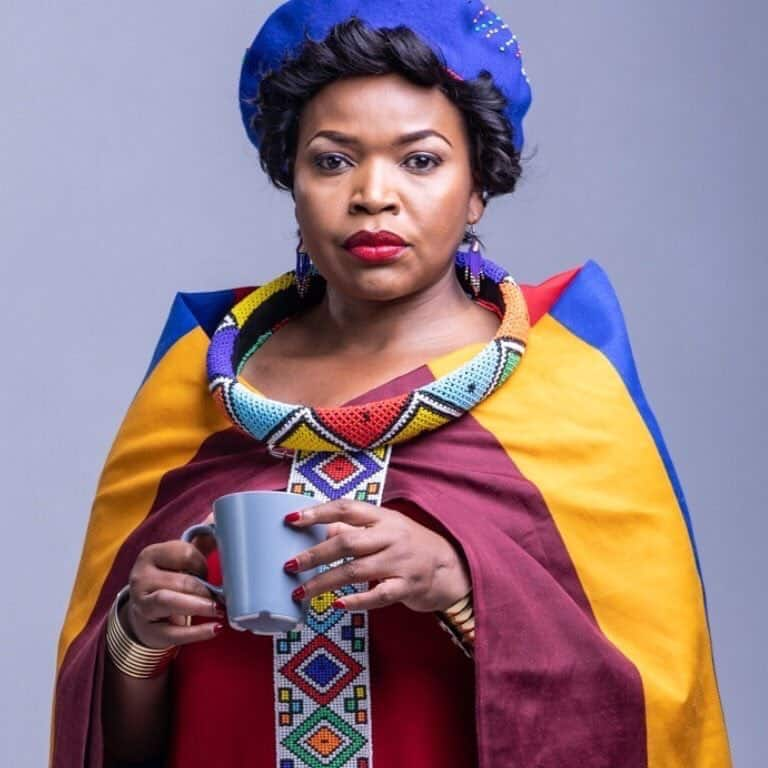 From what has been shared so far about some of the Muvhango actors and their families, we hope that when next you find yourself in any position to discuss about your favourite actor, you will have something to say. Then, apart from the amazing roles that these veterans have played so far, we can rest assured that their relationships in real life will further advance their career as they keep entertaining everyone with their skills.
READ ALSO: 10 sexiest women of South Africa 2019 - 2020
Source: Briefly News