List of openly bisexual, lesbian, transgender & gay actors, actresses, celebrities in South Africa
South Africa is one of the few African countries that has been less defiant and more tolerant to the LGBTIQ community. The country has by far experienced an increase in the number of cases of people coming out. The country has a record of celebrities who have been open about their sexuality and how well they feel they can define it. In case you did not know that they existed, these are the gay actors in South Africa.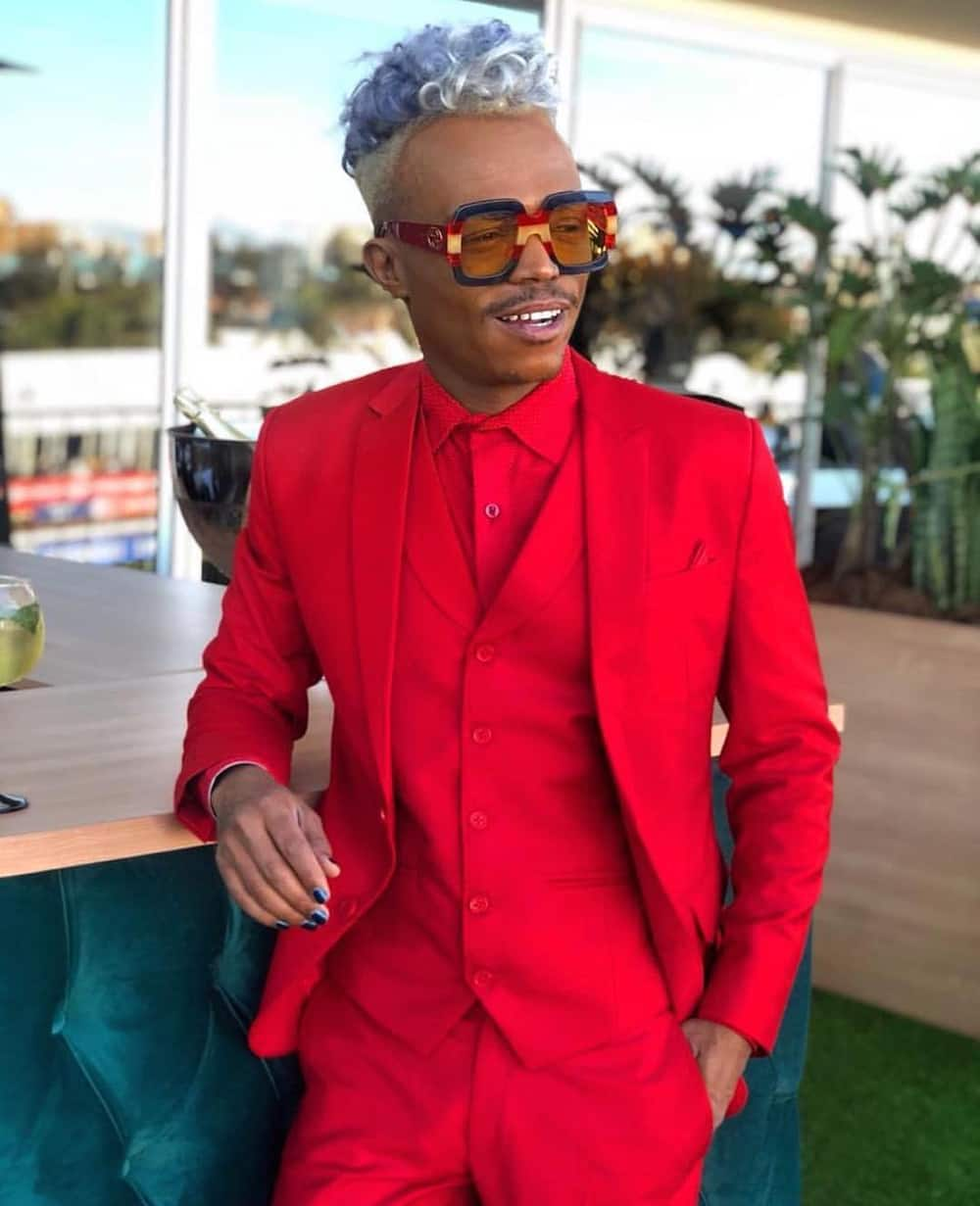 Sexuality is one of the most sensitive topics. The idea of people being open about their opinions on sexuality is one of the topics that stir a debate. What makes it an intense matter that requires attention is the numbers of gay actors that has constantly been on the rise. The figures have made it a topic of discussion not only in the country but also in the continent. South Africa is one of the African countries that has the most significant number. If you did not know that gay actors existed, this list of celebrities who came out will make you think otherwise.
Gay celebrities in South Africa
These are the celebrities who have come out in South Africa:
READ ALSO: Lil Nas X and 15 other top celebrities who came out in 2019
1. Armand Aucamp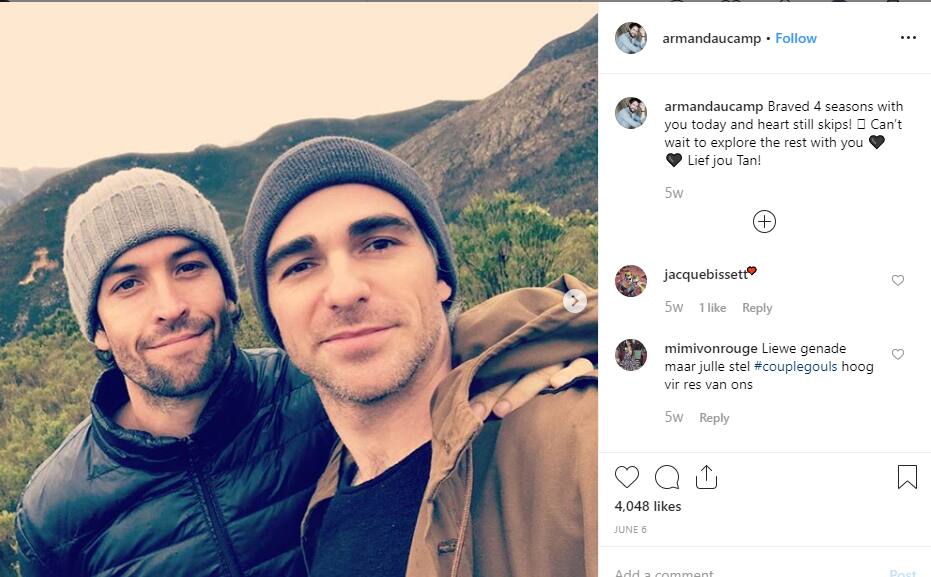 Armand is famous for playing the role of Tom in Die Boekklub. He is also among the writers of the show. He has also gained fame for playing the role of Jan van Riebeeck in Krotoa, Ballade vir 'n Enkeling.
Apart from being famous for his role in performing arts, the latter came out a few months ago to speak his truth about his sexuality. Opening up to his friend and award-winning writer, he said:
"For the first 24 years I couldn't stand in my own shoes. I walked around with something I couldn't even call myself. I'm gay,"
Before dropping the bombshell, the latter had made an Instagram post whose caption nearly related to an important affirmation that he was going to make. After the interview where he admitted that he is gay, several celebrities openly came out to applaud him for making his stand. Since then he has been active on social media posting pictures of himself and his lover.
2. Sade Giliberti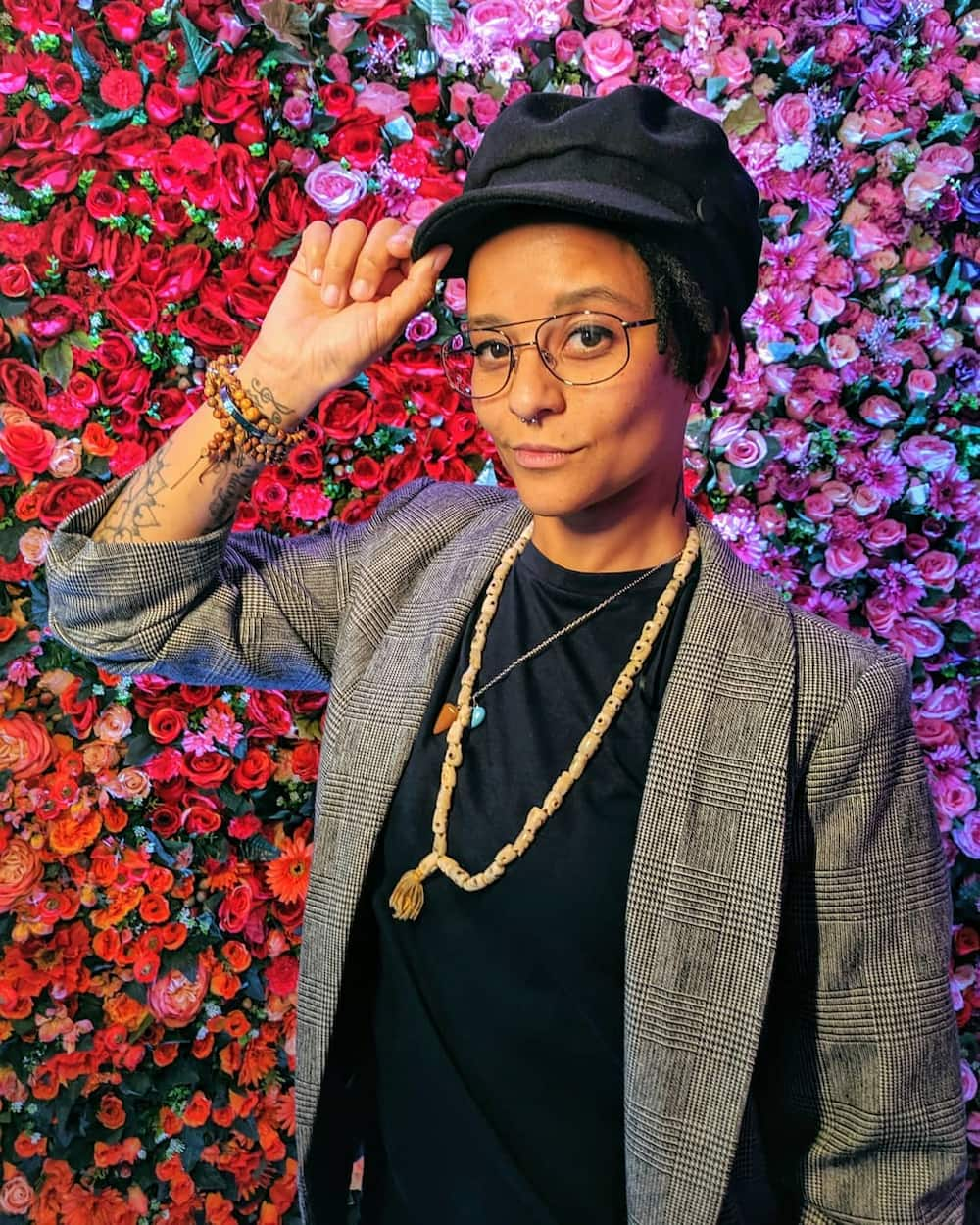 Sade is a South African media personality whose expertise in presenting children's shows is noticeable. He is famous for carrying the show in SABC1's YOTV. The thirty-four-year-old presenter has bagged a couple of awards and nominations for the time that she has been in the industry.
Besides her flourishing career, the latter has been vocal about lesbian discrimination and bullying. She openly came out to condemn the act and affirm that she is lesbian. In a statement, she said:
"I don't care what people have to say about the fact that I do like girls, and that I am lesbian…I am completely okay with that."
She is not ashamed of picking her stand. She is confident about it and shares pictures alluding the same on her social media platforms.
3. Toya Delazy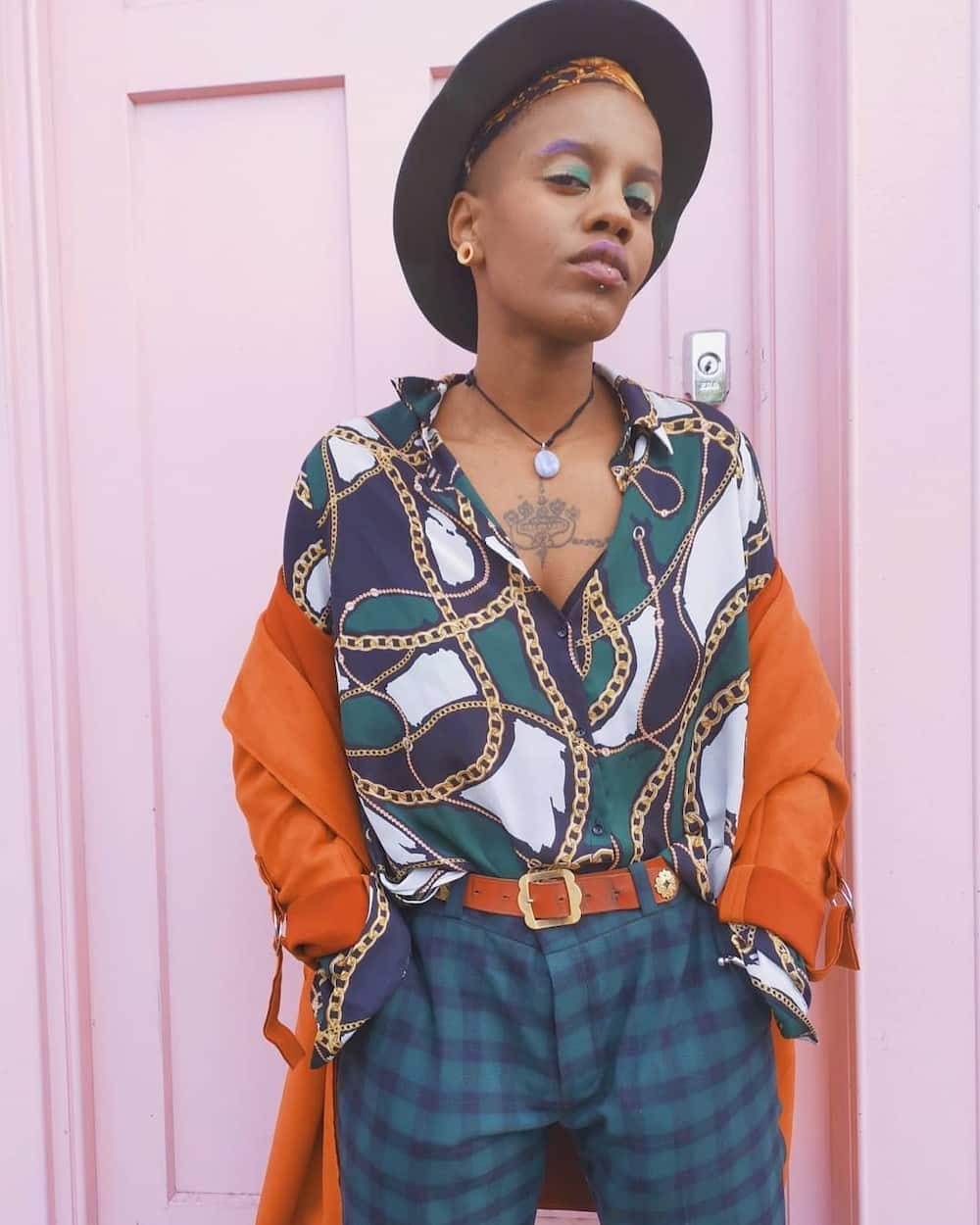 Toya is famous for tracing her roots to the likes of Dinizulu kaCetshwayo, the Zulu King, who is her great grandfather, and Mangosuthu Buthelezi who is her great-great-grandfather. Toya has also been famous for writing music that insinuates her sexuality. 'Forbidden Fruit' is the title of one of the songs that she did that insinuated her sexual liberty. The song also speaks about gay rights. Judging from the video of the song, gays and lesbians have appeared in the song kissing It goes without question that she is in support of it.
Besides the speculations, the latter has been confident about her stand as she has posted pictures that insinuate the same on her social media platforms.
4. Somizi Mhlongo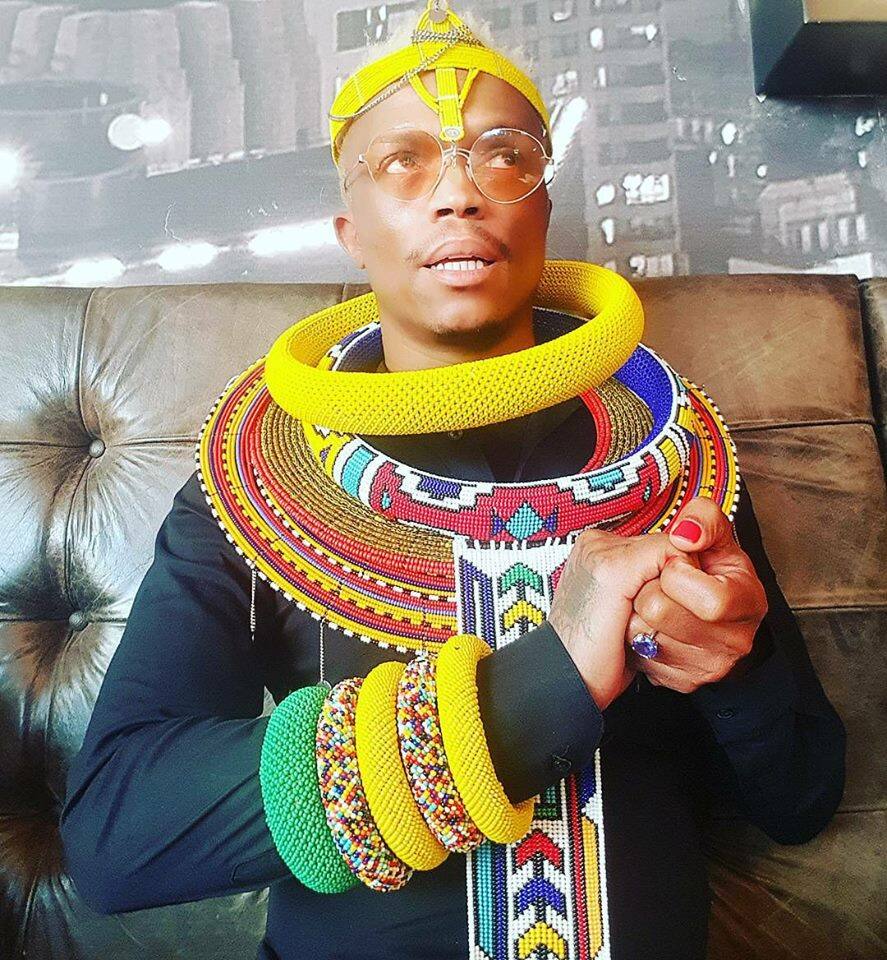 Somizi Mhlongo is famous for being one of the judges in Idols SA. Somganga is also among the boldest celebrities who came out to prove their sexuality at a time when the criticism about being gay was at its peak. He has stood the test of time for openly being a gay actor. He is currently a gay presenter, a socialite and a choreographer. Most people associate him with his unique fashion sense. He is also famous for being one of the high profile entertainers of the LGBTQ.
READ ALSO: Here are the main reasons why Nhlanhla Nciza, TK Nciza called it quits after 15 years of marriage
In 2018, he took the industry by surprise when he got engaged to the love of his life, Mohale Motaung. Together, they joined same-sex couples in the country and are in the list of the South African hot celebs.
5. PJ Powers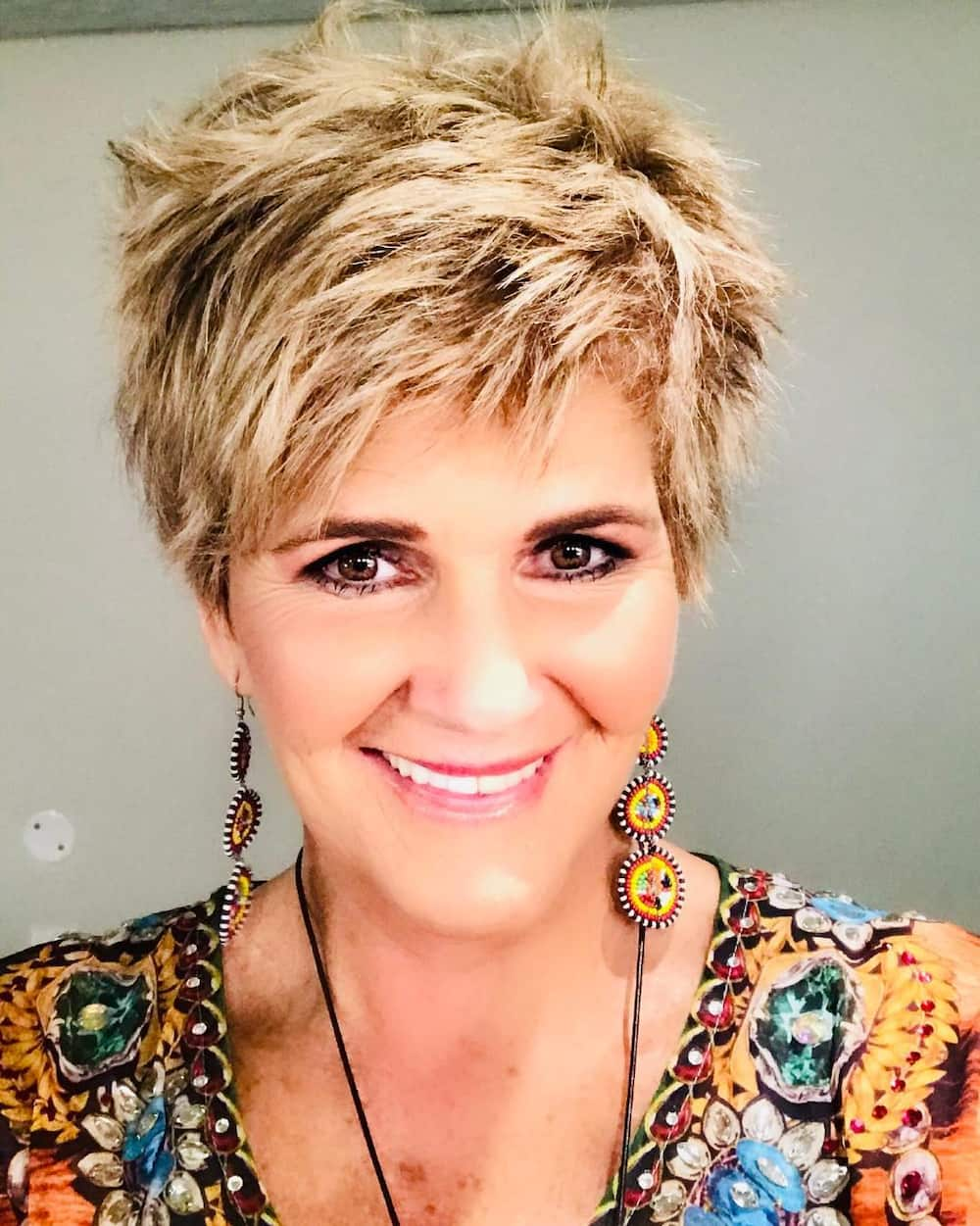 PJ Powers is famous for being a former member of Hotline. In the 80s, she resolved to make her music. For the longest time, rumours about her queer sexual life have been the talk for most people. She dismissed the claims until in 2014 when she faced the speculations and said:
"I think gay people know I'm gay and to be perfectly honest I've never has an issue with being gay with myself and I've never had other people treat me differently."
What else would you want to hear after the latter made the affirm about her queer sexuality?
6. Thulasizwe "Lasizwe" Dambuza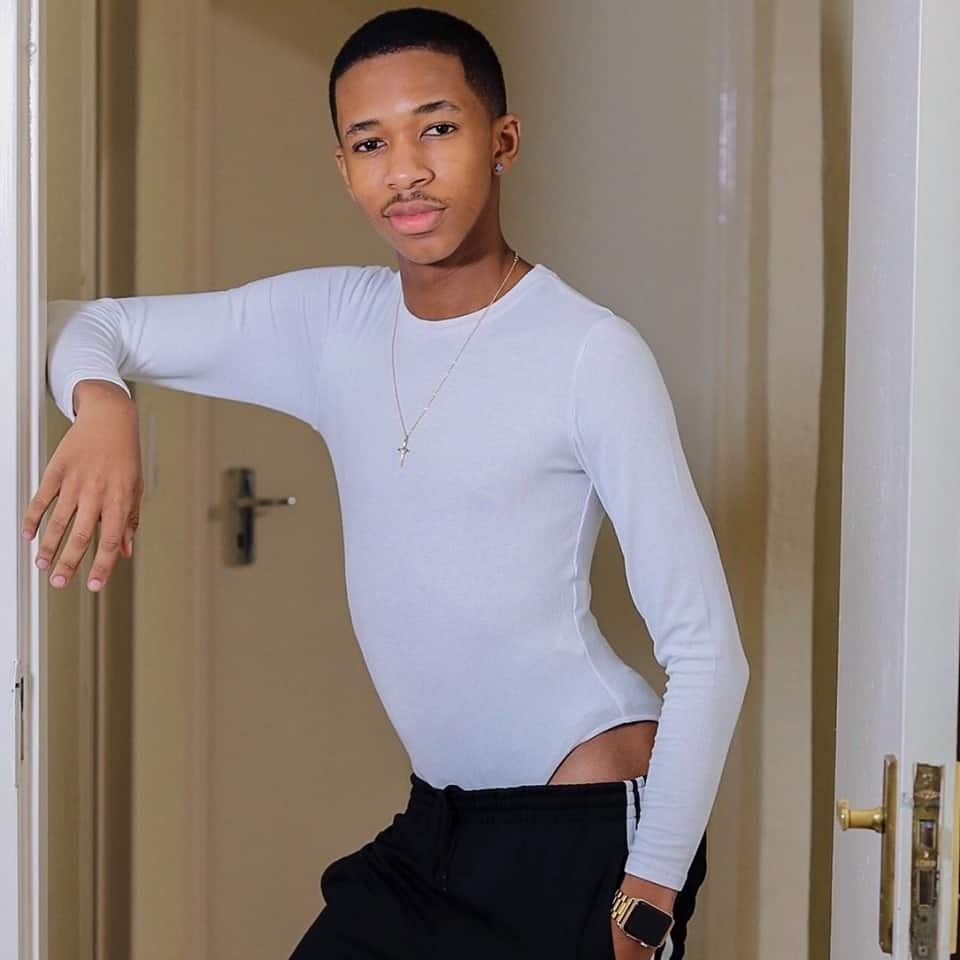 Lasizwe Dambuza is among the few TV personalities who have made it at a tender age. He is famous for being part of Teen sensation. The 19-year-old has been the centre of attention for his media career which he has established at such a tender age.
Besides his career being the centre of attention, he has also topped the headlines for being among the hot gay men in the country. He came out to reveal that he has a boyfriend by the name Marcus. As though that is not enough, he recently came out to state that he has multiple boyfriends and that Marcus is okay with that. In an interview with Drum magazine, he stated:
"I have other boyfriends. I have relationships but my boyfriend and I are good and he loves me".
He went further to applaud Somizi for creating awareness on celebrities who hd come out in South Africa. He goes further to state:
"People are really more accepting now because of Somizi, who is making it a normal thing."
7. Nakhane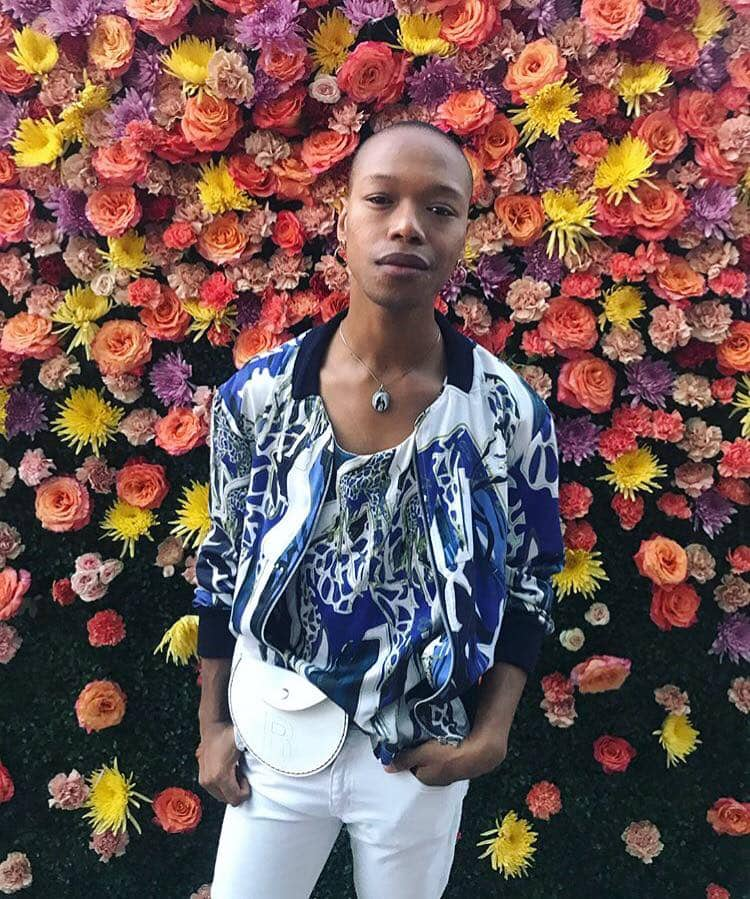 Nakhane is another member of the celebrities who came out to define their queer sexuality at a time when criticisms about being gay were at the peak. He made a grand entry in the industry when he released his debut album in 2013 that later on won him an award during the SAMAs. The latter used his album as a platform to address his sexuality. In his most recent single, the artist has collaborated with Anohni, who is a transgender musician.
Apart from music, the latter is a proud member of a campaign that aims at enlightening the public on sexual health, especially for the gays. It also promotes queer equality.
Needless say that South Africans are slowly finding peace in defining their sexuality and not keeping it a secret. The gay actors that have come out have built confidence in the rest of the celebrities who feel that they should come out and speak their truth about their sexuality.
READ ALSO:
Somizi and Mohale shared a sweet runway moment - the crowd loved it!
Tourism minister claims there is no LGTB community in Malaysia
Charlize Theron expresses her views on men doing things without consent
Source: Briefly News