7 richest crime organizations of all time
If you ever wondered about the richest crime organizations in the world, this article is for you. It has their estimated revenues, activities, leaders' net worth and more. Does crime pay? Find out below.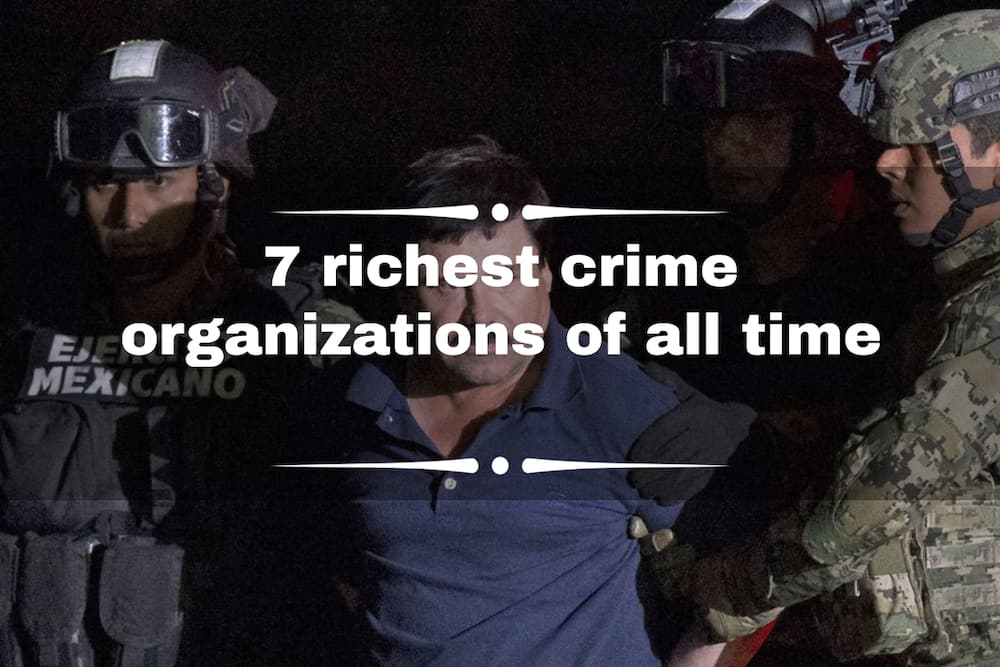 To know what the richest crime organizations of all time are, you first need an understanding of organized crime.
What is organized crime?
It is a class of illegal enterprises that run locally, nationally, or transnationally for profit. They are usually highly centralized and follow rules, guidelines, and disciplines that earn them the distinction of being organized.
How does organized crime make money?
Some examples of organized crimes include:
Counterfeiting
Contraband
Cybercrime
Drug trafficking
Extortion
Fraud
Human trafficking
Money laundering
Prostitution
Racketeering
Weapons trafficking
How much money does organized crime make?
A study by the United Nations Office on Drugs and Crime estimated that organized crime on a transnational scale generates annual profits of $870 billion. This is about 1.5% of the entire world's gross domestic product (GDP). Global drug trafficking alone was found to generate about $320 billion. Counterfeiting was also found to be a heavy-hitter at $250 billion.
It should be noted that these figures are estimates for the obvious reason that organized crime units are not forthcoming about their earnings. Even in compiling this list of richest and most powerful criminal organizations in the world 2020, we used the estimated net worth of key figures, values of seizures, etc.
READ ALSO: Africa's richest: 10 African billionaires and their net worths
1. The Medellin Cartel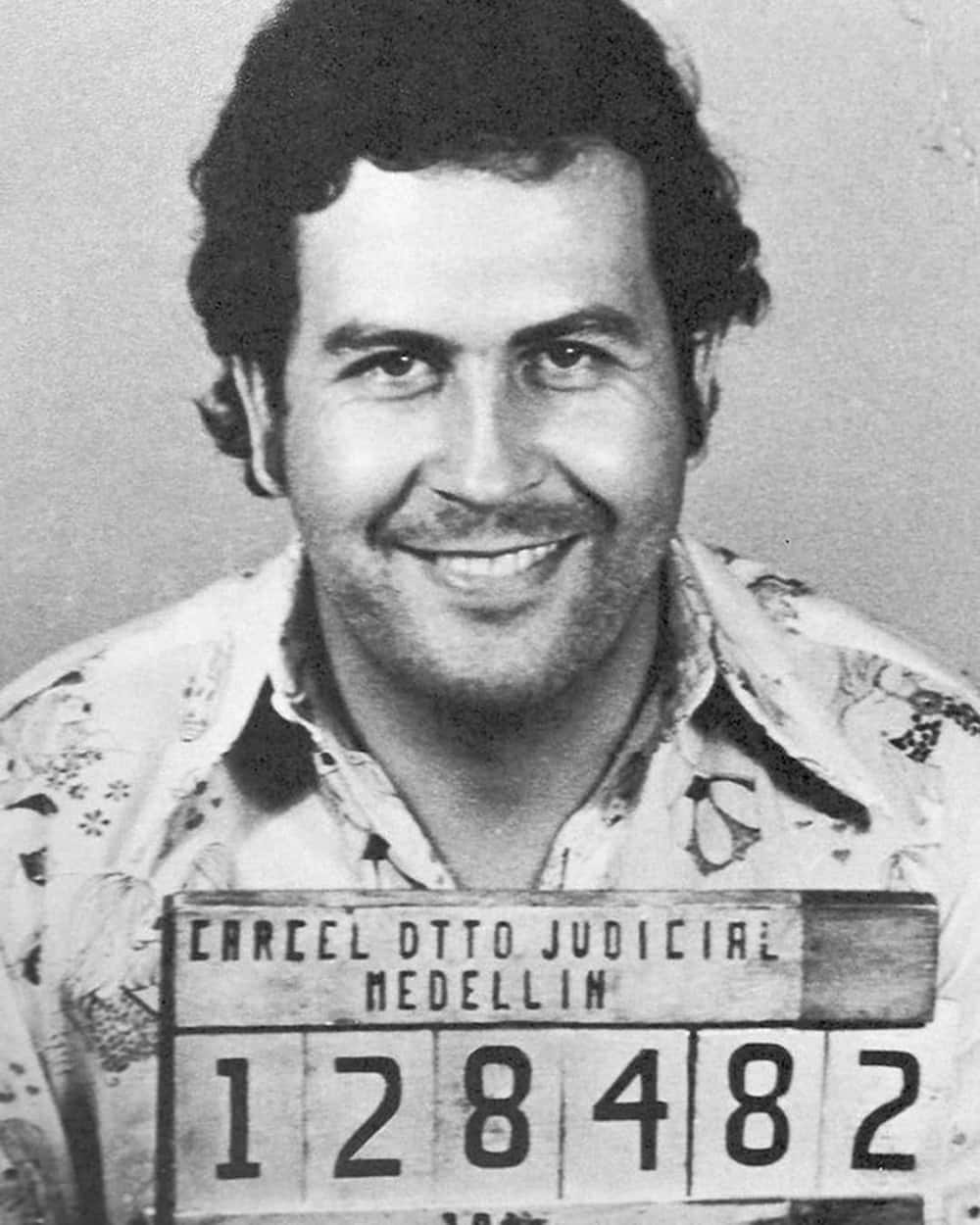 Medellin is a city in Colombia that is known worldwide mainly because of its cartel. Its leader and founder, Pablo Emilio Escobar Gaviria, is even more infamous. He is the inspiration and main character of Netflix's Narcos series.
The cartel was active between the mid-1970s and early 1990s in Bolivia, Canada, Colombia, Panama, Peru, and the United States. Their peak was in the 1980s when their cocaine trafficking business was bringing in about $60 million a day in profits.
They supplied at least 85% of the cocaine flowing into the United States at the time. The business was bringing in so much that they were spending about $2,500 every month on rubber bands to secure all the money they were making.
Escobar himself, dubbed the "King of Cocaine" and richest criminal of all time, had a peak net worth of $30 billion at the time of his death in 1993. Adjusted for inflation, this is approximately $60 billion today.
2. The Triads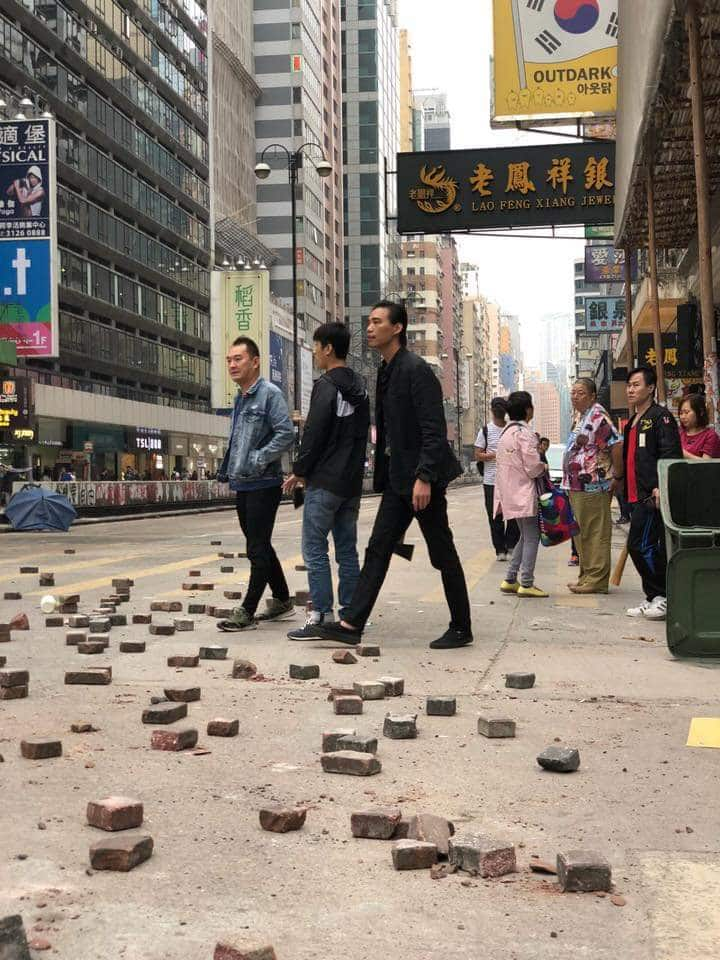 Also referred to as the Chinese Triads, they are traditional organized crime groups originating from Hong Kong, Macau, and Taiwan, and they are not to be confused with mainland China criminal gangs. They have existed since the 18th century and have expanded to occupy territories in other parts of the world such as the United States, Vietnam, New Zealand, the United Kingdom, Brazil, Russia, and even South Africa.
They have refocused their activities since their formation and are now mainly involved in drug trafficking and white-collar crimes such as counterfeiting and healthcare fraud.
Their exact worth is unknown, but they have made it so high onto the list after it was revealed that, in 2018, they had laundered $5.4 billion in the Canadian city of Vancouver alone. Of this amount, $4 billion were pumped into real estate, raising the value of homes in the city to the point that residents could no longer afford to purchase a home there.
With numbers like that coming from one city in only one year, it is no question that this is one of the richest criminal organizations on earth, if not the one leading the pack.
3. Solntsevskaya Bratva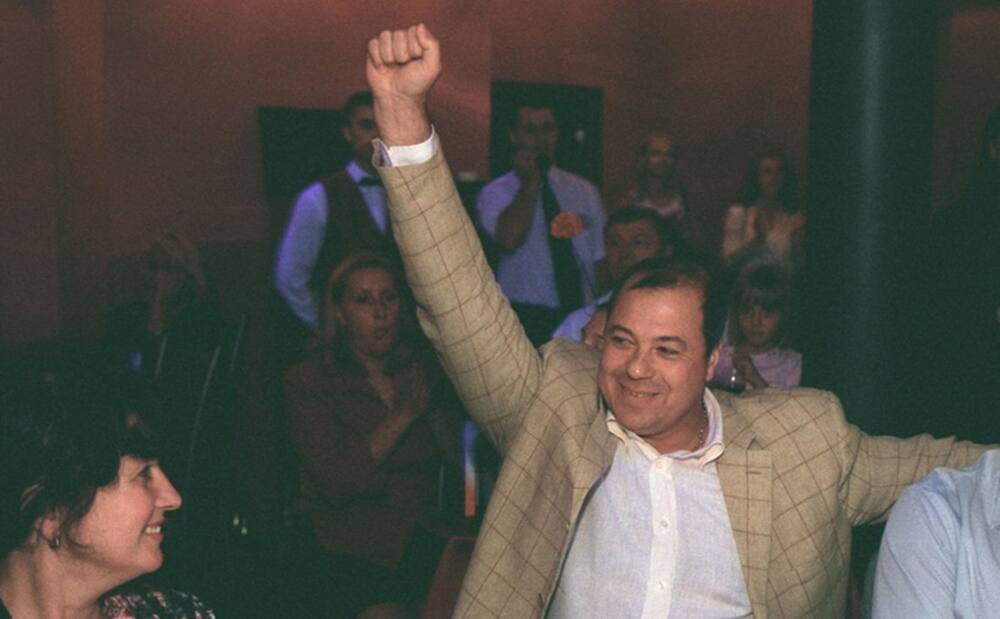 Also known as the Solntsevskaya Organized Crime Group or Solntsevskaya Brotherhood, they are estimated to bring in an annual revenue of $8.5 billion dollars. It was founded in the late 1980s by Sergei Mikhailov who had served time behind bars for fraud.
The University of Oxford's criminology professor Frederico Varese, an expert on international organized crime, says that its leadership and membership structure is decentralized. It is made up of 10 semi-autonomous brigades that pool their earnings and resources. Things are overseen by a council of 12 people who hold their meetings in different locations across the globe disguised as festive occasions.
4. Yamaguchi-Gumi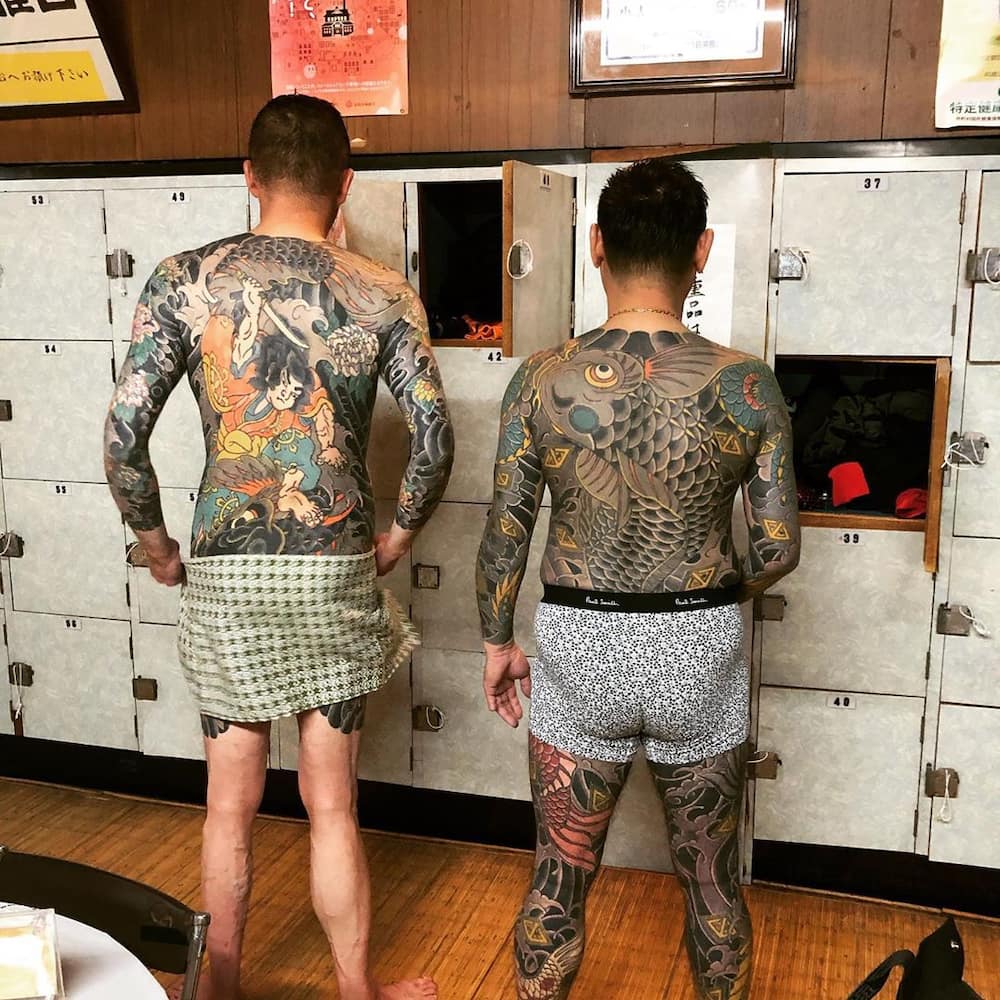 With an estimated revenue of $6.6 billion, it is Japan's largest Yakuza organization. Its origins can be traced to 1915 as a labor union for dockworkers. Its leadership structure is centralized with a boss known as the kumichō.
Some of their activities include internet pornography and stock market manipulation. They were involved in relief efforts after the Tōhoku earthquake and tsunami in 2011. Its membership has been falling, having seen a 14% decrease between 1991 and 2012 and again from 28,000 in 2013 to 23,400 in 2014. In 2015, a section broke off to form the rival Kobe Yamaguchi-Gumi. Even then, it remains one of the biggest crime organizations in the world.
5. Camorra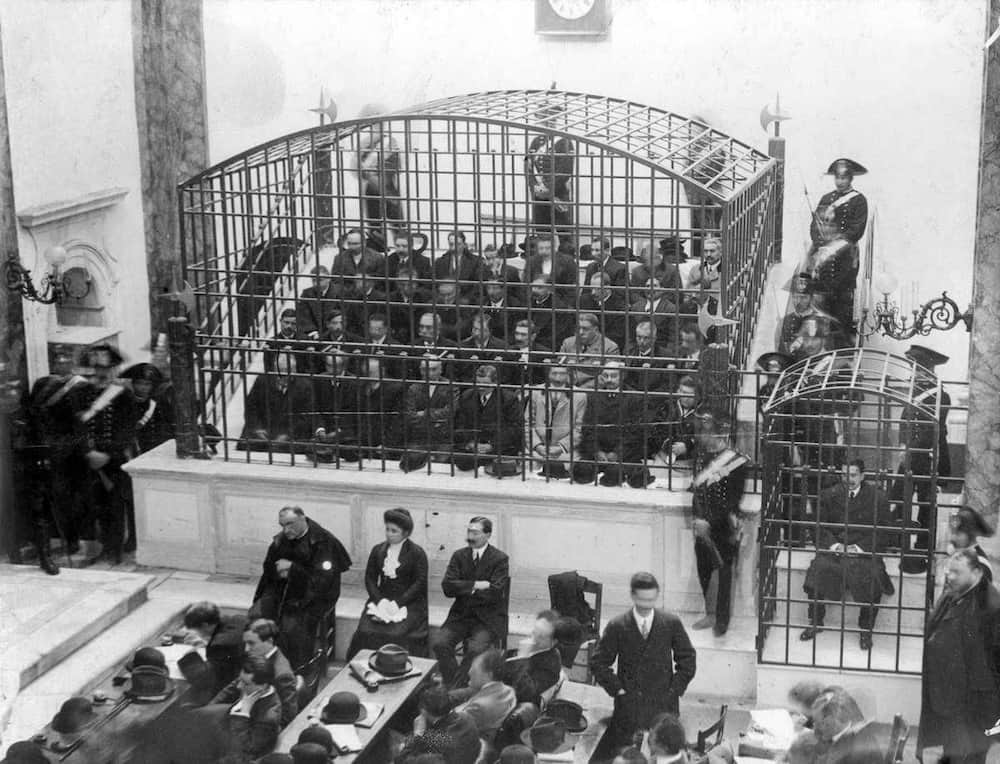 They have an estimated revenue of $4.9 billion. The mafia in Italy was found to generate profits of $33 billion to be divided among its major groups, the Camorra getting the lion's share. They have been operating for hundreds of years, going back to the 17th century in Naples.
READ ALSO: Top 5 billionaires: Rupert dethrones Oppenheimer as SA's richest man
6. 'Ndrangheta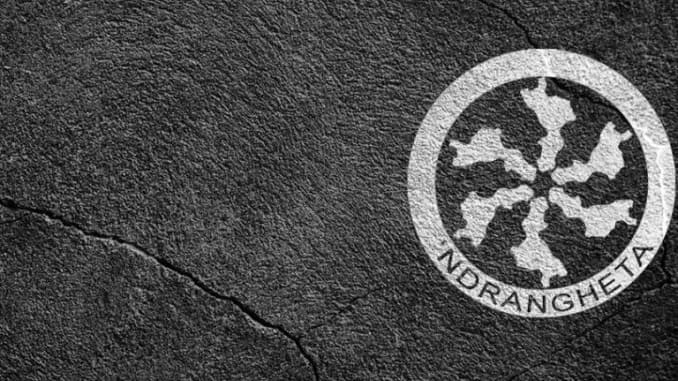 With an estimated revenue of $4.5 billion, this syndicate is part of the Italian mafia and one of those sharing the billions in revenue with Camorra. It is relatively younger compared to Camorra but nevertheless old, having started in the 19th century in Calabria.
7. Sinaloa Cartel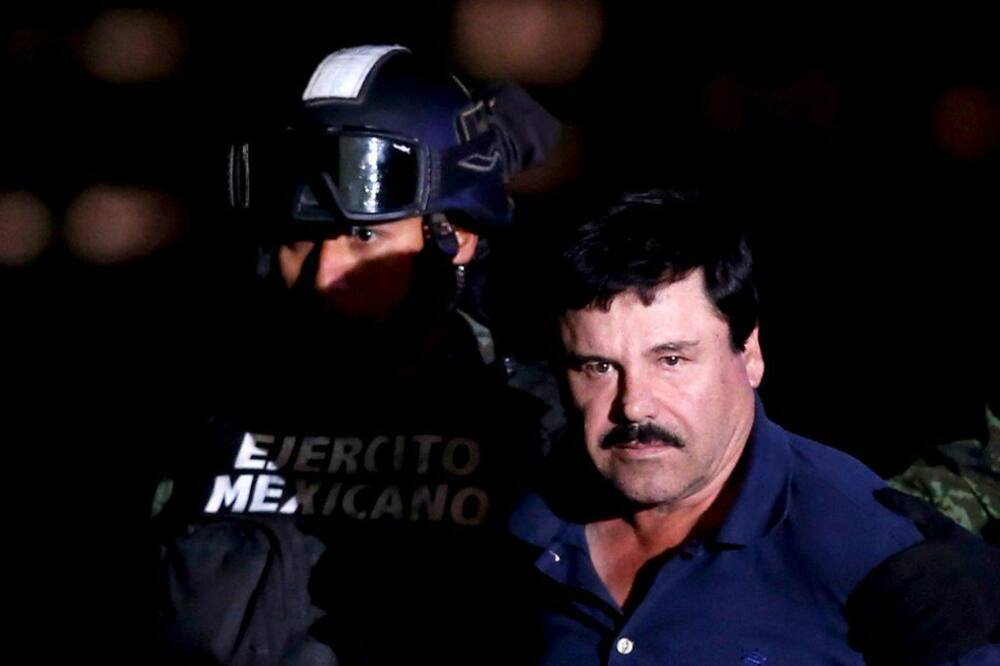 With an estimated revenue of $3 billion, this is the largest cartel operating in Mexico today. They are estimated to have a market share of 60% of the $6.5 billion of drug revenues in Mexico.
Its leader, El Chapo Guzman, is infamous for performing some of the most shocking prison escapes, including digging a tunnel under his prison cell.
That concludes our article on the richest crime organizations in the world. Let us know your thoughts on the biggest crime organizations ever in the comments section below.
READ ALSO:
The 7 most ruthless gangs in South Africa on the radar of the government-led Anti-gang unit
Pretoria protest: Police deny xenophobia as calls for deportation rise
Police fire rubber bullets and stun grenades at Pretoria CBD rioters
Source: Briefly News