Khabib Nurmagomedov wife, age, measurements, next fight, profile, net worth
the If you are a martial arts fan, then you must be familiar with Khabib Nurmagomedov, who is a professional mixed martial artist, popularly known as The Eagle, a name he earned for working his way through to become a UFC lightweight champion. Apart from that, Khabib is also a husband.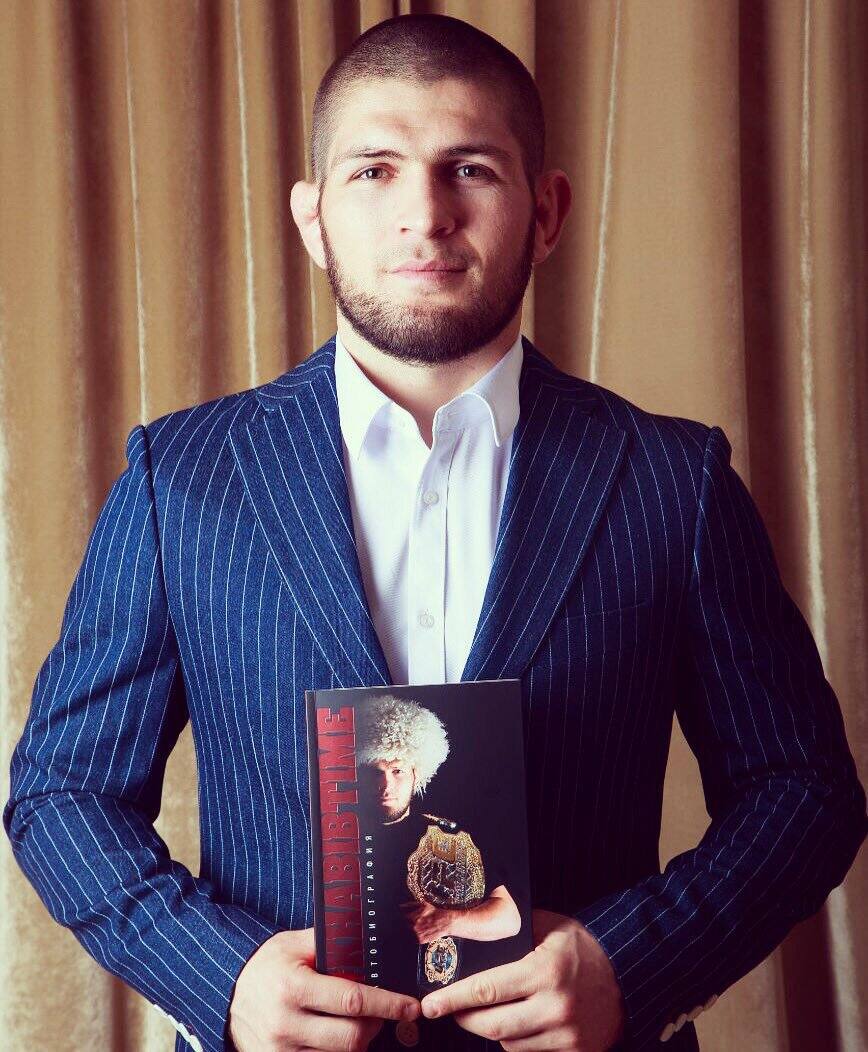 The champion has achieved so much in his career having started from scratch and is now considered to be one of the best fighters in the world.
Profile summary
Name: Khabib Abdulmanapovich Nurmagomedov
Date of birth: 20th September 1988
Place of birth: Sildi
Ethnicity: Avar
Gender: Male
Nationality: Russian
Education: Financial Academy
Early life
He is the second of three children. Khabib Nurmagomedov brother is Magomad, while his younger sister is called Amina. Their father, Abdulmanap , converted the ground floor of their two-story building into a gym to train people, and by watching other kids training, is when Khabib's interest in martial arts began. Presently, Abdumanalap works for the Combat Sambo National Team in the republic of Dagestan as a coach of sambo and wrestling in Makhachkala, Russia.
How old is Khabib Nurmagomedov?
The young talented martial artist is currently 31 years old and will be turning a year older on 20th September. His zodiac sign is Virgo.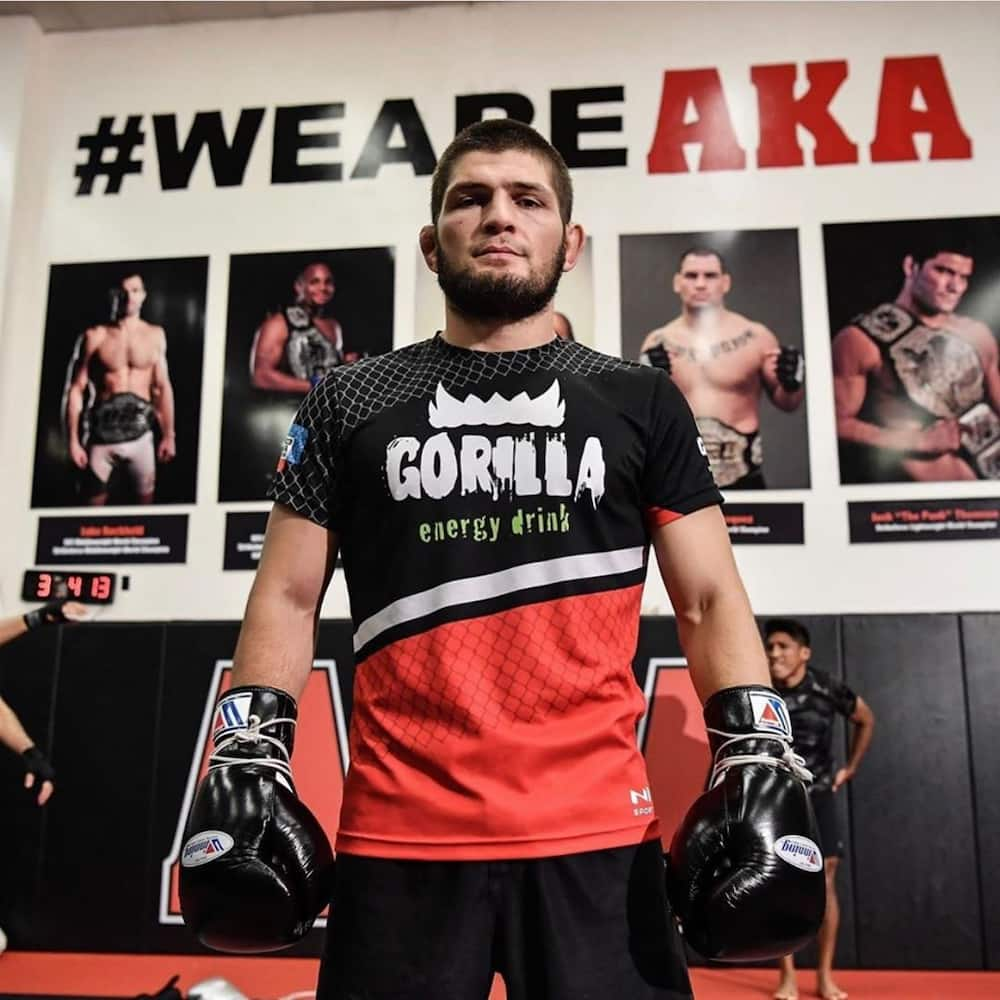 Personal life
The superstar tied the knot in June 2013. Details about Khabib Nurmagomedov wife are not yet known. However, the couple has a daughter born in June 2015 and a son born in December 2017. The couple is expecting a third child as announced to the Russian media by Abdulmanap.
Khabib Nurmagomedov religion is Islam. The star speaks several languages, including Avar, Russian, Turkish, Arabic, and English.
READ ALSO: Harvey Weinstein scandal, bio, family, health, net worth, movies, company, latest
Career
The UFC icon career in athletics started at an early age. When he was 12, he trained in wrestling, and at 15, he trained in judo. Here are some of Khabib Nurmagomedov highlights in his career.
The Eagle made his debut professional MMA in September 2008 and made four wins in a month. On 11th October the same year, the star became the Atrium Cup Tournament Champion, having defeated his three opponents. His reach 178 cm in feet is 5.84, his style being judo, freestyle wrestling, sambo, and pankration.
Ultimate Fighting Championship
The star's UFC career began in 2011 when he signed a six-fight deal with UFC's lightweight division and made his first UFC fight on January 20th, 2012, beating Kamal Shalorus. Other martial artists whom he defeated in the UFC include Gleison Tibau, Pat Healy, Abel Trujillo, among others.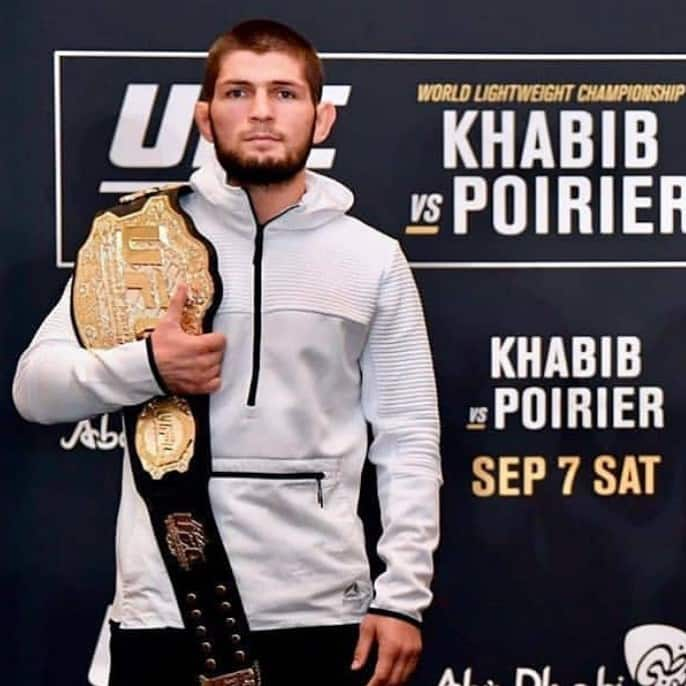 Between 2014 and 2015, The Eagle was called off his matches because of knee injuries.
READ ALSO: Derek Mackay bio: age, wife, career, why did he quit as the finance secretary of Scotland?
Nurmagomedov vs. Conor McGregor
On October 6th, 2018, Nurmagomedov fought and won against McGregor. The fight was not easy, Conor McGregor weight being 70kg; therefore, he was not an easy opponent to defeat.
Khabib Nurmagomedov vs. Tony Ferguson
Khabib next fight will be on April 18th, 2020. He is scheduled to defend his title against Tony Ferguson. The match is highly anticipated for their fans want one question answered, who is the best fighter of all time? In the latest Khabib news, however, the UFC champion says that he is stuck in Russia, and the match might, after all, get cancelled.
In a report done by his father, before every big game, there would be a Khabib Nurmagomedov bear grapple to test his character.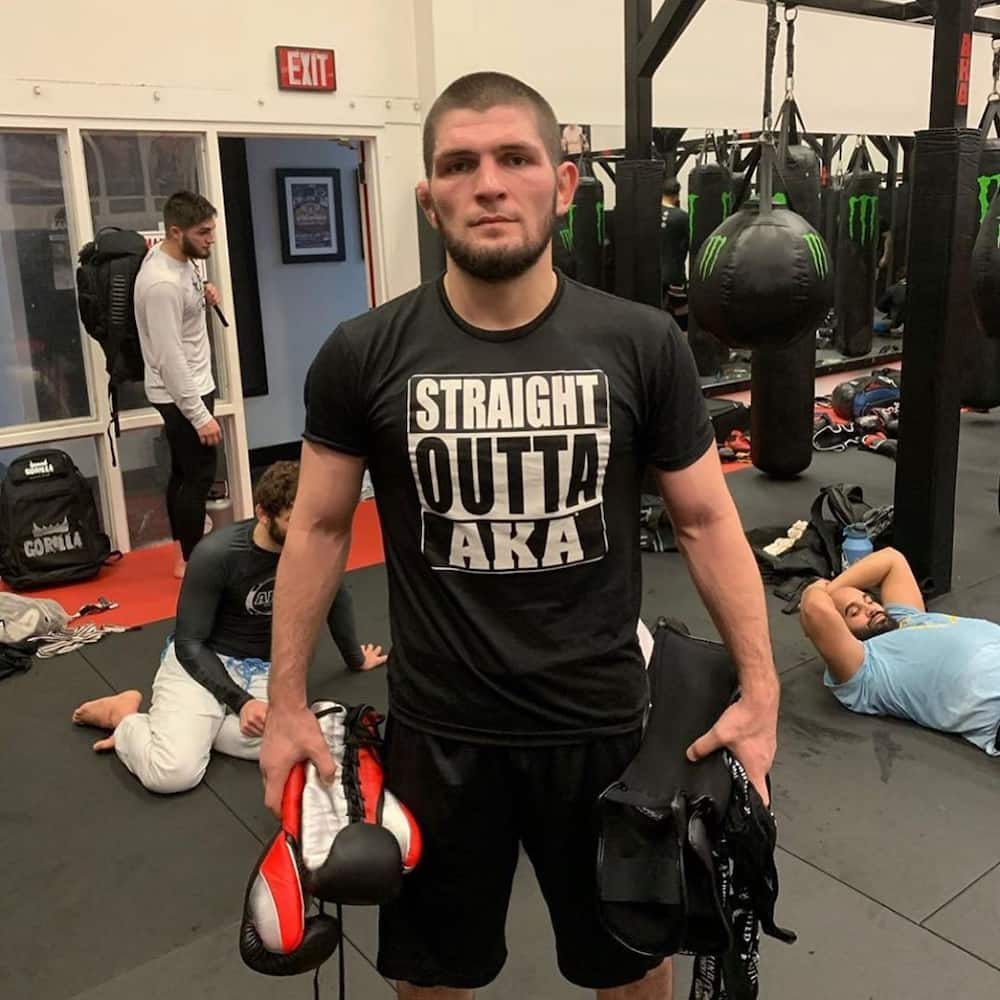 Achievements
Having the longest unbeaten score of 27 wins in the mixed martial arts is just one Khabib Nurmagomedov record, his other achievements include:
He was a tournament winner of the Pankration Atrium Cup in 2008.
He is the gold medal winner of the 2009 World Combat Sambo.
Body measurements
The Eagle is a healthy man, primarily because he has been an athlete since his childhood days. Khabib Nurmagomedov weight is 70kg while he stands a height of 1.78 meters.
Frequently asked questions (FAQs)
If you want to find out the answers to these questions, enjoy.
Who defeated Khabib Nurmagomedov?
The Eagle has bested most of his opponents while more of them come, he will find a worthy opponent.
How much is Khabib Nurmagomedov worth?
The Eagle has worked effortlessly in his career to be where he is right now. As of 2019, Khabib Nurmagomedov net worth landed to approximately $100 million. So who is the richest fighter in the UFC? With all his success during his career, this question is still a wonder to many.
Social media
The UFC superstar has several social media platforms that he uses to promote his career. Khabib Nurmagomedov Instagram account currently has over 19.4 million followers with over 3k posts. On Twitter, the superstar has 939.7k followers.
Khabib Nurmagomedov is a role model to all the young wrestlers out there, him being the first Russian and the first Muslim to win a UFC title. He has earned the respect of his opponents and his fans for being a fierce fighter, and we love seeing him on the ring.
READ ALSO:
Anthony Joshua age, measurements, family, trainer, record, profile, net worth
Sade Giliberti bio, age, family, career, mental health, Instagram
Tommy Fury bio: age, parents, birthday, girlfriend
Source: Briefly News