All you need to know about Standard Bank UCount rewards
The exciting Standard Bank Ucount rewards program is one that has immense benefits. You may ask, 'how do I get UCount rewards?' If you want to be part of it and pay less for more, read this article.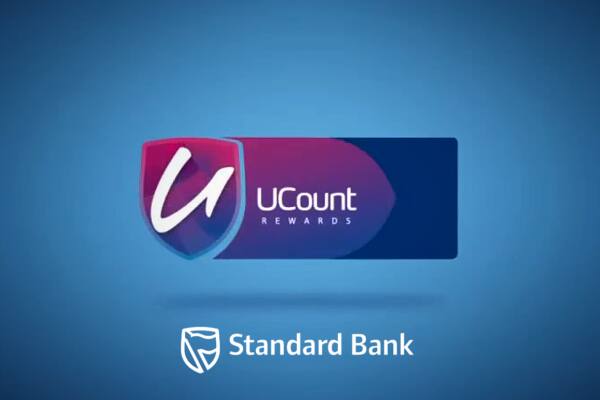 You will understand how the program works, what retailers to go to, how Standard Bank UCount login works, what you need to do to get more perks and much more. The Standard Bank UCount Rewards program is extensive, so read on to find out how to get the most out of it.
What is a Standard Bank UCount rewards?
This is an enticing program rolled out for the consumer's benefit. You collect points when you shop with a qualifying Standard Bank personal сredit, сheque or debit card. After gathering enough points, you can redeem them to make more purchases.
Criteria for joining the Standard Bank UCount
For the program to work for you, you need to be a Standard Bank customer with a personal transactional current account, savings account, or credit card in good standing.
How to join the program
There is no Standard Bank UCount rewards application; for existing customers, the process for joining is straightforward. It only takes three steps on the Standard bank rewards page.
Enter your national identification number
Validate personal details
Confirm membership
READ ALSO: How to use Standard bank internet banking 2020
How to get Standard Bank UCount points
Once you have registered for UCount online, you need to fill your card with points.
Every time you use your Standard Bank personal credit, cheque, or debit card, you can get up to 1.25% back in points. This applies to when you purchase qualifying goods, either in a store or online.
You collect rewards points when you use your qualifying Standard Bank card:
Online or shop almost anywhere
From your fuel purchases at Caltex
On your qualifying grocery purchases
From the Rewards Retailers
Where can I use my Standard Bank UCount Rewards card? You can use your card in any store nationwide regardless of what you buy, and you will still collect points.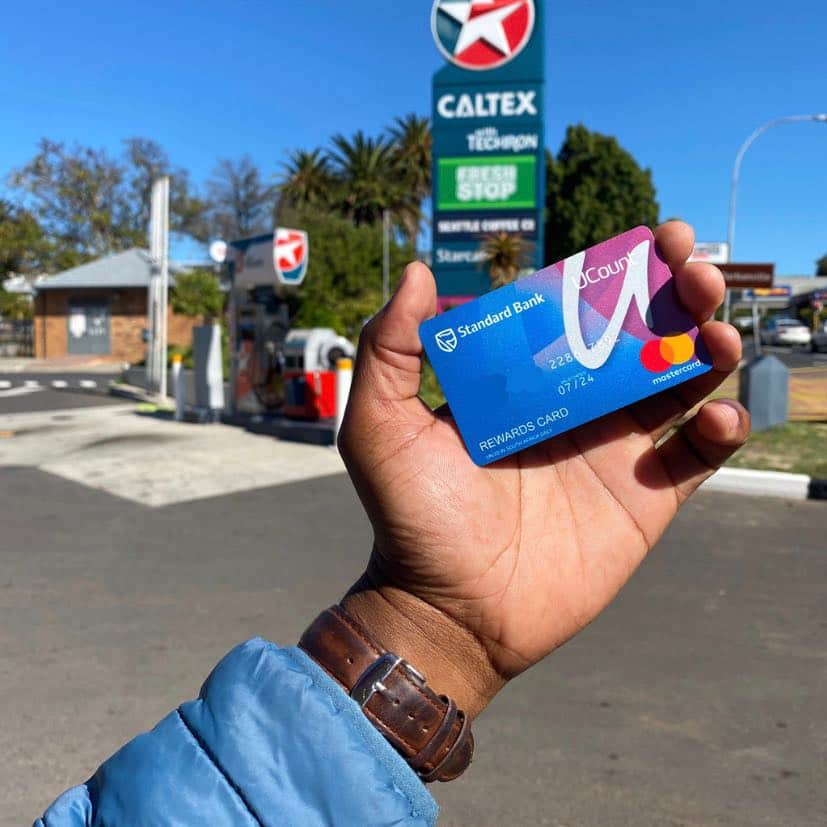 Note: You will collect more reward points if you pay with your credit card.
The points are automatically recorded in your Standard Bank UCount Rewards login account at the end of the month, eliminating the need to swipe your card.
How to redeem Standard Bank UCount rewards
Here, we answer the question 'Where can I use my UCount Rewards at Standard Bank?'. The process of redeeming points is just as easy as collecting them. You have several options to UCount redeem as listed below:
Fuel at Caltex
Redeem from partner retailers
At the UCount Rewards travel mall
UCount Rewards online mall
By donating to a charity
By crowdfunding
Saving or investing your points
Visiting a Bidvest Airport lounge
Converting your points to air miles
Redeem points for ticketless parking
Redeem your points into your loan
UCount Reward partners
There are several UCount rewards retailers; this is incisive of UCount grocery stores, fast food stores, clothing stores, and much more.
These include Netstar, Clicks, Fresh Stop, Hirsch's, Incredible Connection, KFC, Makro, Musica, Net Florist, Olympic Cycles, Samsung, ShowMax, SweepSouth, The Body Shop, Zando, etc.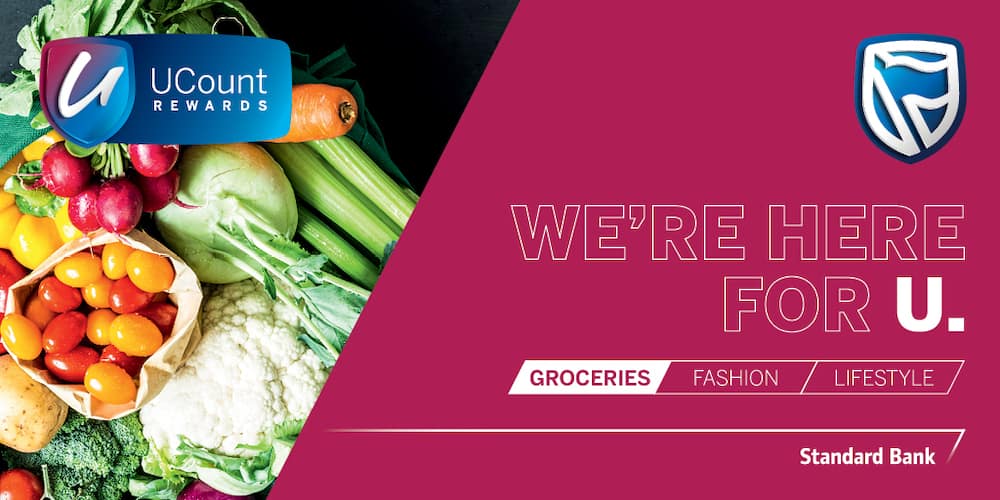 On the website, you get to see how much you can redeem, at what percentage, and much more for each of the partner stores.
Rewards tier
It is the section you are placed in based on monthly banking activity. The higher your tier, the more points you will collect from qualifying purchases.
How can I improve my rewards tier?
You can improve your tier by increasing your monthly banking activity and increasing the number of Standard Bank products and services used every month.
You can use the tier estimator to determine what tier you belong to each month and the Rewards points calculator to see how much more you could make by moving up a tier.
Finally, your qualifying tier is calculated at the end of each month.
Note: Tiering points have no value; they only determine what tier you belong to each month.
READ ALSO: Simple steps on how to create a ClickBank South Africa account 2020
Standard Bank UCount Rewards FAQ
Some of the frequently asked questions are answered here.
Forgot UCount pin number?
The procedure for resetting the UCount pin is simple and straightforward. Enter your ID number or passport number on the website.
For the safety and security of your account, a one-time UCount rewards pin will be sent to the phone number listed under your account. Use this for UCounts login.
Can I redeem my UCount points at Pick n Pay?
Pick n Pay falls under the category of Standard Bank UCounts grocery stores. You can gain extra points for shopping here, but the rewards can only be redeemed at the Rewards retailers.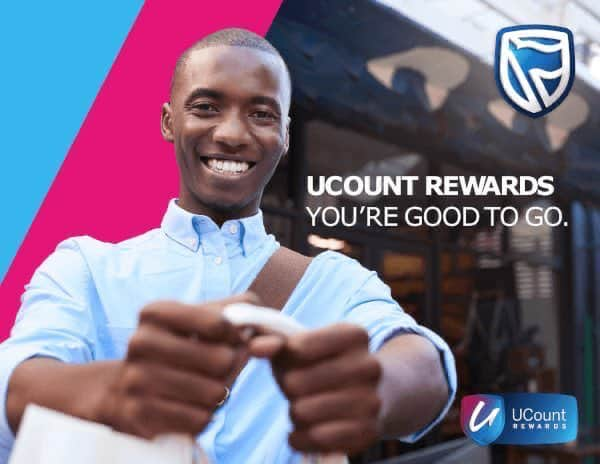 How do I activate UCount card?
Go to the Standard Bank Ucounts log in. Once in your account, go to your Rewards profile and select the "Manage your UCount Rewards Card" under the Quick Links tab.
Standard Bank UCount contacts
If you have further questions or need more answers, you can reach the UCount team here:
Telephone: 0860 UCOUNT (82 68 68)
E-mail: enquiries@UCount.co.za
Landline: 021 700 8758
That is everything you need to know about Standard Bank UCount before signing up for the program. It makes life easier and is a worthy investment to have.
DISCLAIMER: This article is intended for general informational purposes only and does not address individual circumstances. It is not a substitute for professional advice or help and should not be relied on to make decisions of any kind. Any action you take upon the information presented in this article is strictly at your own risk and responsibility!
READ ALSO:
Standard Bank contact details, office hours, branches, branch closures, vacancies
Who owns Capitec Bank?
SARS contact number, locations, operating hours, eFiling
Source: Briefly News