15 rarest dog breeds in the world and their price (with photos)
Have you ever seen a dog somewhere and wondered what kind it was but out of fear or shyness, you could not ask further questions on it? Even though there are several dog types, some are classified as the rarest dog breeds in the world. The simple reason is that they are not common or rarely available for purchase in the general dog market.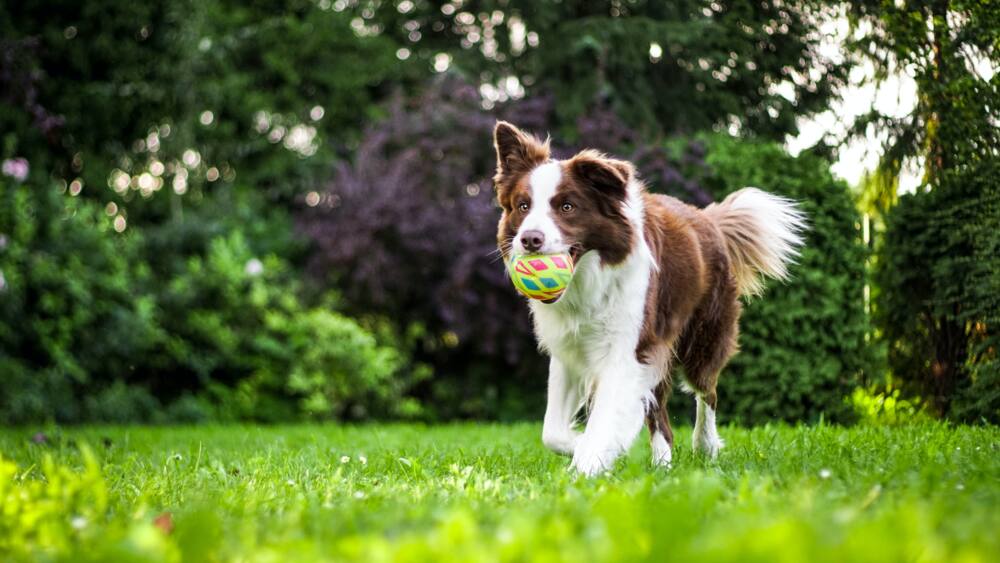 Dogs are an acclaimed friend of humans. While there are several breeds of this animal, some dog lovers have made an effort to possess some of the hard-to-find ones around. Dogs like Finnish spitz and Azawakh are some types that you will hardly come across when searching for a dog to buy. "Apart from these two, which others are the rarest dog breeds in the world?" you may ask. Here are some of the rarest dog breeds on earth, though they are listed in no particular order.
What is the rarest breed of dog?
If you are a dog lover and want to acquire a dog that will stand out as you take a stroll with it in your neighbourhood or during a visit to the dog park, then you might want to consider buying one of the rarest breeds. Depending on your budget, preference, and purpose of owning one (whether as a pet, for security, or both), a variety is available for you. Below is a list of 15 rarest dog breeds that you may study as a guide on your next dog acquisition adventure.
1. Finnish spitz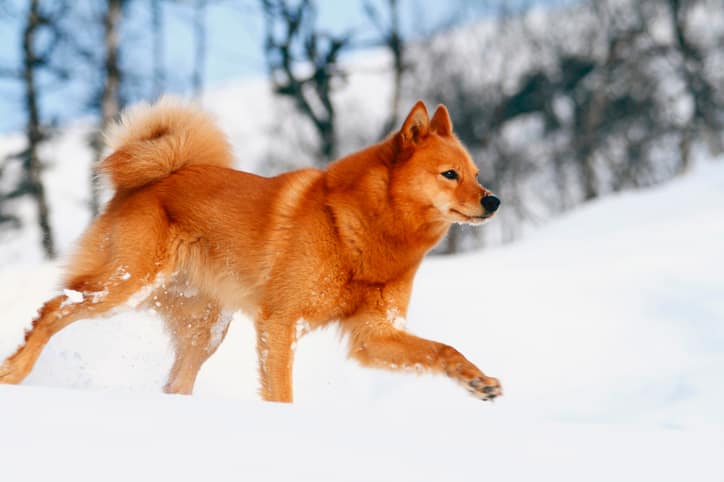 This breed of dog is scarce and originates from Finland, as the name implies. It can live for between 12 and 15 years, and in all of that time, you will be wowed by the loyalty, intelligence, liveliness, and companionship that it offers under the right circumstance. This variety is loud when barking, which can be a bit annoying for a first-time owner. A Finnish spitz puppy may cost about R30,000.
READ ALSO: List of illegal pets in South Africa
2. Otterhound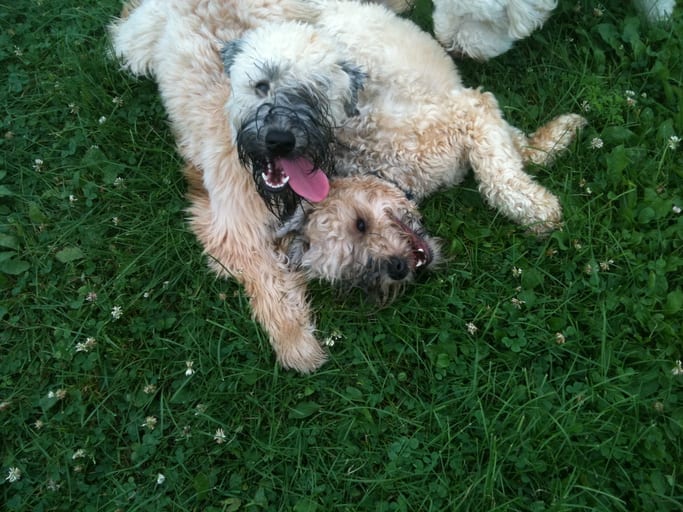 People used the dog for hunting otters initially until the activity became illegal in 1978. It is an intelligent and cunning dog, making it a good companion for the family. As a result of its playfulness, it may get easily dirty, so it needs a patient owner. An otterhound puppy costs an average of R25,500 to R42,500.
3. Norwegian Lundehund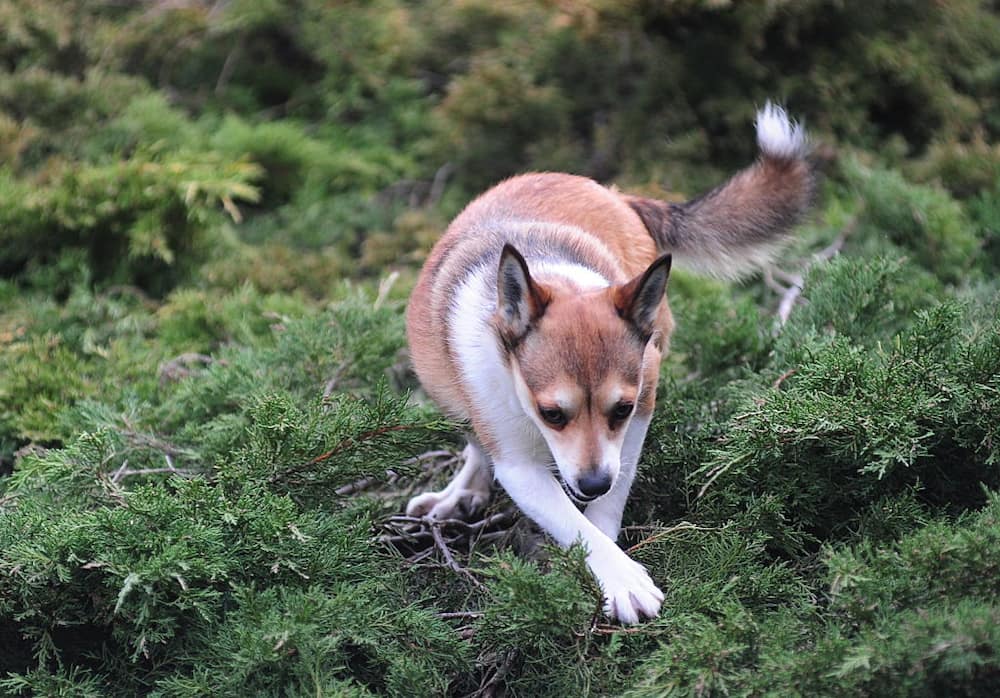 This breed's most prominent feature is its possession of six fully developed toes, which aids its mobility in its habitat. The inhabitants of the Norwegian Rocky Islands initially used them for hunting puffins as a source of food. It is easily trained and not wary or shy of strangers. It will cost you about R34,000 to acquire this rare puppy.
4. English foxhound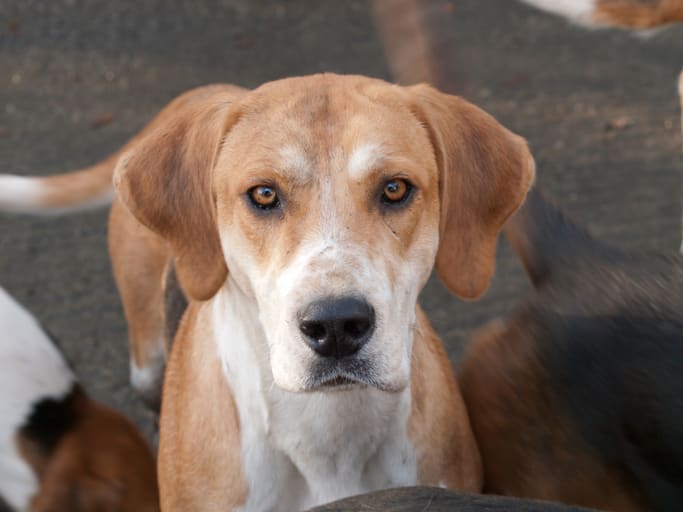 This breed is native to the United Kingdom and Canada. They are very friendly dogs, hence good companions. They have a lifespan of about 12 years and cost an average of R11,900. They enjoy taking a stroll with their owner.
5. Bedlington terrier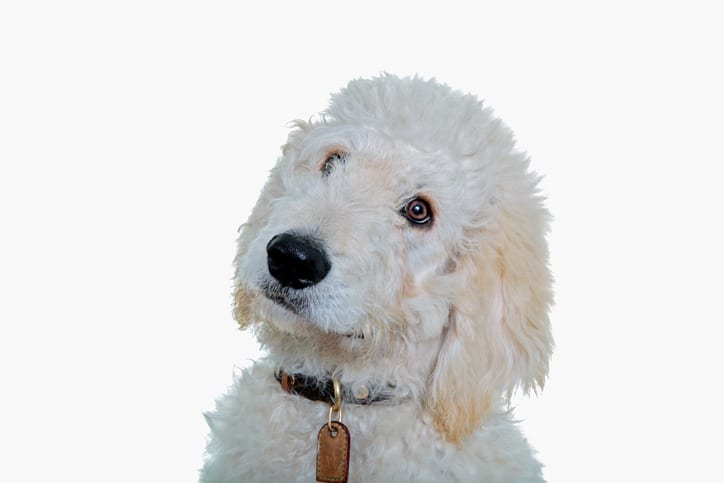 The puppy may cost up to R24,000 apart from the cost of nurturing it. It has fine curly furs and thrives indoors due to its petite physique. Additionally, it can live for up to 14 years.
6. Louisiana Catahoula leopard dog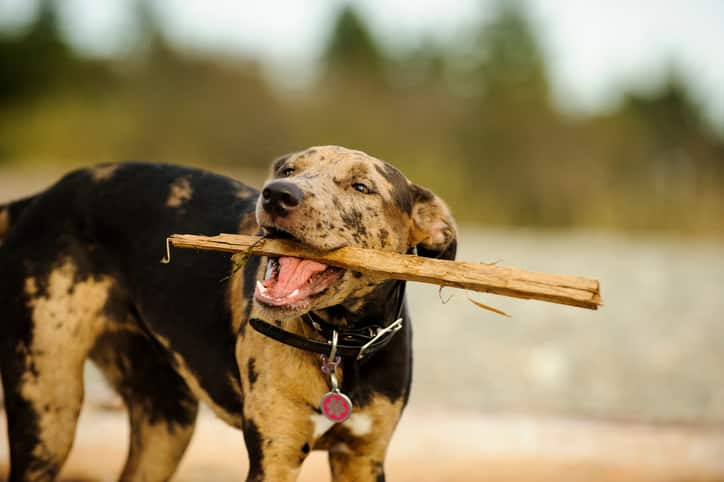 This type is heavily muscled with a large head. It is an appropriate guard dog and a loyal companion. It also has a life expectancy of about 12 years and costs an average of R11,900.
READ ALSO: Top 20 extinct and endangered animals in South Africa with images
7. Azawakh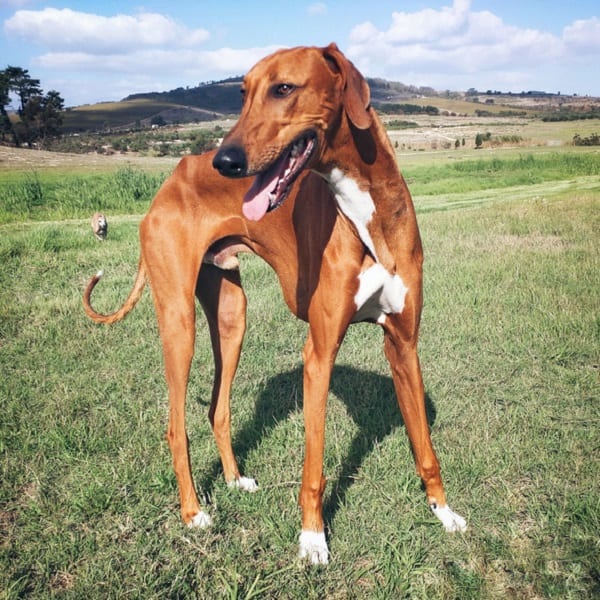 This variety of dogs is native to Africa and was initially used as hunting and guard dogs by the nomads. They have a lean athletic physique and are very swift runners. Also, they are vigilant and may not be very friendly with first-time visitors. The puppy may cost as much as R34,000 to acquire from a respectable breeder.
8. Thai ridgeback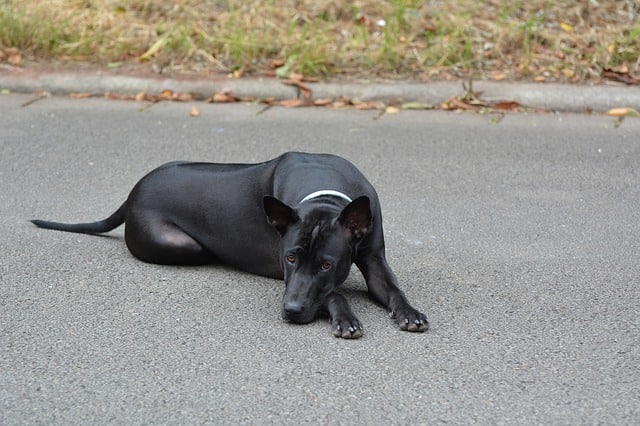 t will be your companion for a long time with its life expectancy of about 14 years. Until a few years ago, it was only found in Thailand. They make an excellent guard dog and are good companions to kids. It may cost about R30,000 to acquire a puppy.
9. Bergamasco sheepdog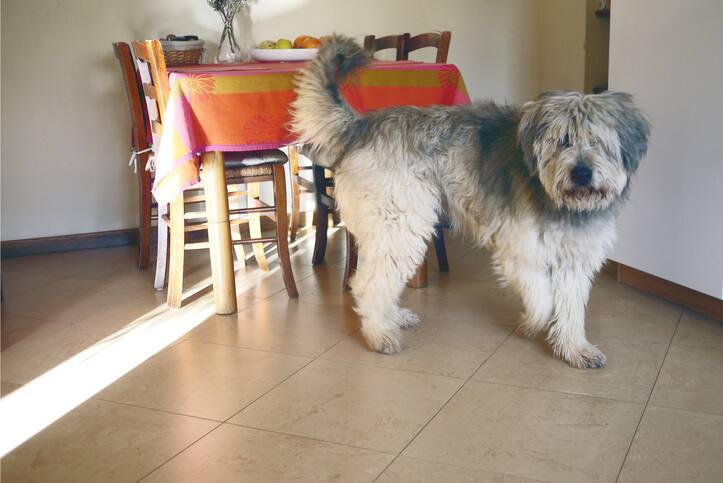 They live for about 14 years and cost about R17,000 to acquire a puppy. It is usually covered with plenty of thick furs. Because of this, a Bergamasco sheepdog can withstand cold weather and seasons. It can be black or grey.
10. Tibetan mastiff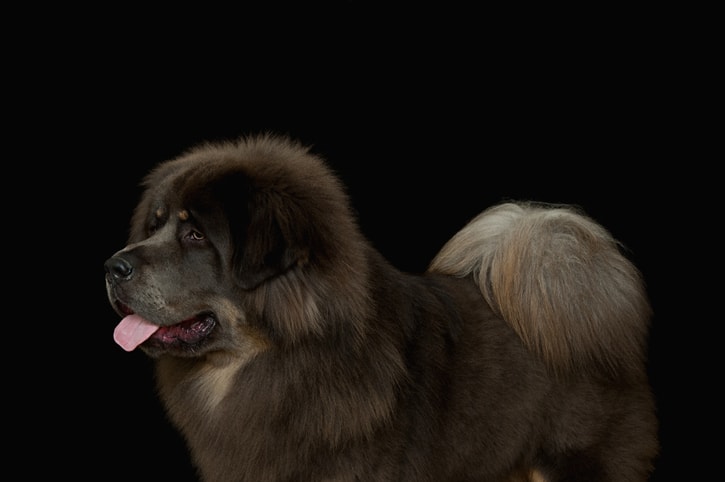 This breed comes in a variety of colours and costs between R34,000 and R68,000 per puppy. They are very lively and make good companions for a family with kids.
11. Catalburun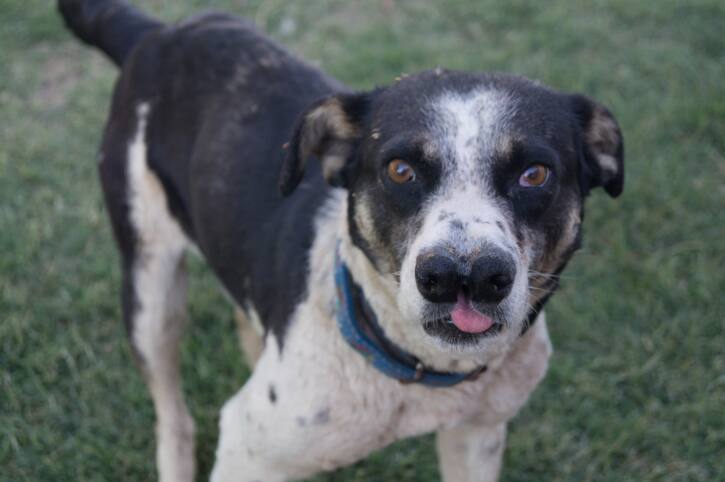 This dog is so named because of its nostrils that look separated from each other. This distinct nasal feature is said to give it a keen sense of smell. It originated from Turkey and has a life expectancy of 13 years. Getting a puppy will cost you about R17,000.
12. Mexican hairless dog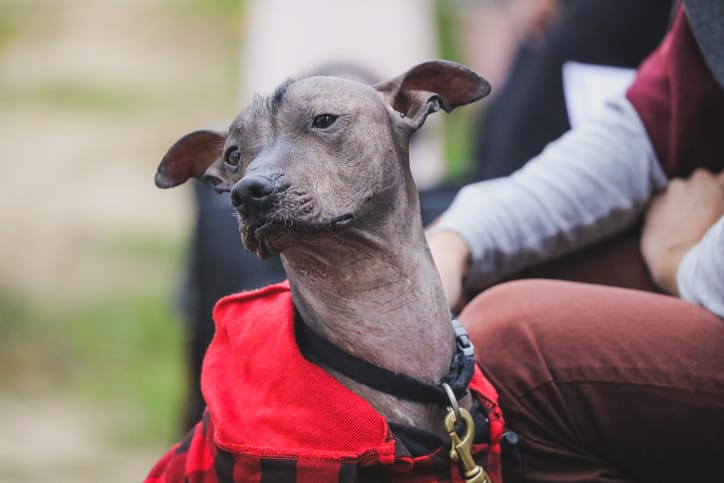 The native people of Mexico call this dog Xoloitzcultti. This breed does not have any fur covering its skin. They are very friendly and be a good pet in the apartment. More so, they like to go on lively strolls and make good companions for the kids. They may cost up to R51,000 with a lifespan of about 20 years.
13. Merle pitbull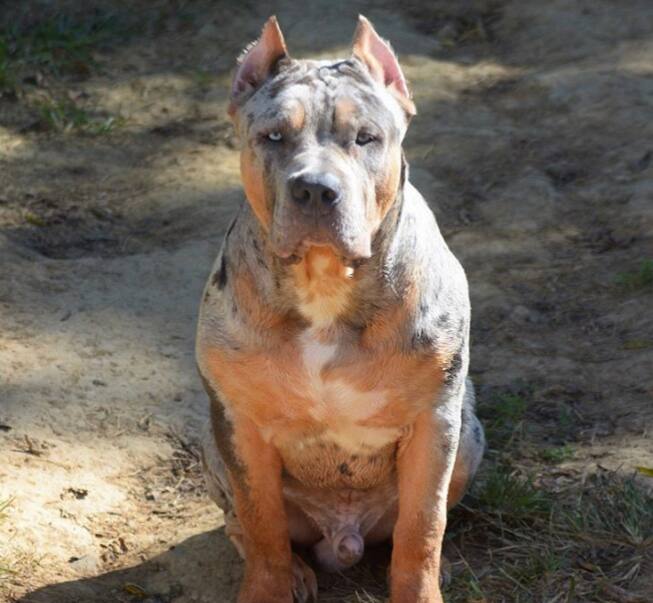 This variety of pitbull is one of the rarest breeds with even rarer blue eyes. They are called "merle" because of their body colour pattern. Getting a puppy can cost as much as R8,600.
14. Basenji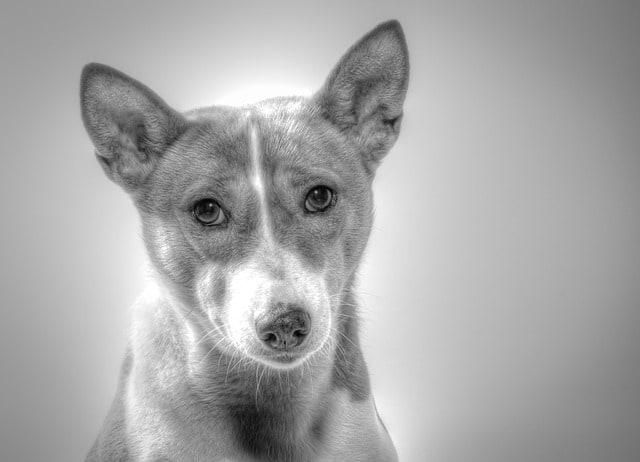 Basenji is native to Congo, and its existence dates back to 4000 BCE. It is not much of a barker but makes a good hunter. It is a very energetic dog and may be challenging to train. However, this does not mean it is not a friendly dog. It costs an average of R13,600 to get one.
15. Mudi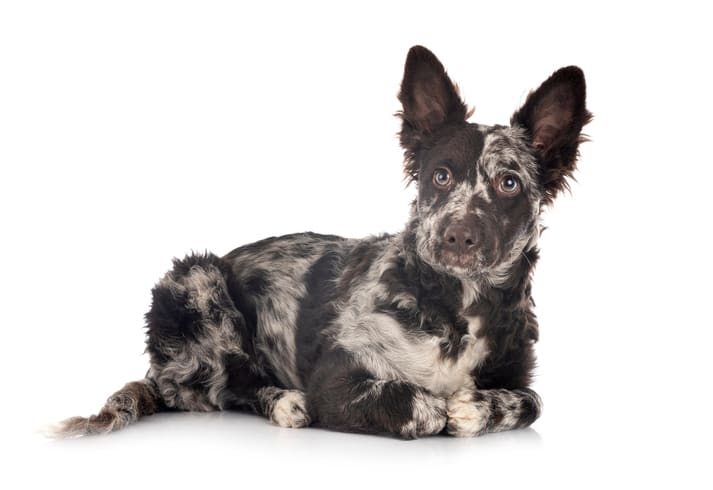 It is very active. It has a unique canine formation and pointed ears. It makes a great playmate, courtesy of its lively nature. A Mudi will cost an average of R34,000.
Frequently asked questions
People who are interested in dogs have raised several questions over time while searching for one to buy. Apart from knowing how much dog costs, some concerns, including best breeds, sizes, and heights, have been raised. Here are a few of them.
What is the #1 dog breed 2020?
The Labrador retriever breed is reportedly the most popular dog breed, considering the report of the American Kennel Club (AKC) released on the 1st of May, 2020. The breed took the top spot for the 29th year in a row based on 2019 AKC registration statistics. Some other breeds which took the top 10 on the list include German shepherd dogs, retrievers (golden), and French bulldogs.
What is the ugliest dog breed?
There seems to be a general consensus about the Chinese crested dog being the ugliest one. This is a result of its possession of a fuzzy head on top of a hairless body. Nevertheless, these dogs are affectionate and very agile. In fact, people love to own them because of their very unusual appearance.
What is the cutest dog in the world 2020?
Pomeranians are considered as the cutest dog breed in the world. They are of the spitz type and are classed as a toy dog breed due to their small size. A pomeranian has large eyes, and its hair can either be cut short or grown long. Additionally, it has a lively nature.
Dogs come in various sizes, colours, and temperaments. So, if you want to own any of these rarest dog breeds in the world, consider some factors, including your apartment size, the average age of the family members, and your ability to take proper care of it.
READ ALSO: Top touristy things to do in Magaliesburg even if you are a local
Briefly.co.za earlier shared information on special things you can do in Magaliesburg, in case you are considering visiting a place in South Africa as a tourist. It has lots of diversified attraction sites that will give you a lasting experience.
Check this out: German shepherds don't like ginger cats? That is a lie. Here is a beautiful and real friendship cat-dog friendship story.
Source: Briefly News