Getting into the mind of a killer is not an easy task for many. However, Dr Nell Darby has made it her life's work. The crime historian and freelance writer has a PhD in the history of crime and heads up the TV series Coastal Killers. Darby recently had a chat with Briefly.co.za about her work.
PAY ATTENTION: Join Briefly News' Telegram channel! Never miss important updates!
1. What motivated your interest in crime and investigation?
I originally trained as a newspaper journalist, because I've always been interested in people and how they live. However, over time I realised that I was interested in the darker side of people's lives – how and why individuals commit crime, what happens when you witness crime (why do some people report it, but others choose to ignore it?), and how it is punished. I started writing articles about it, and eventually went on to do a PhD, looking at crime in rural England.
2. As a crime historian, your work involves delving deep into the darkest corners of the human mind. How has this affected you as a person? And how has it affected your interactions with others around you?
I've found that it's often the most 'ordinary' of people who commit murder – it might be your neighbour, your friend, someone you see on the school run. Killers are frequently the least likely people you'd expect or predict to kill, and so you do start to wonder what secrets those you see every day might be hiding, and become suspicious of probably ordinary behaviour and actions!
3. In your vast experience unpacking the criminal mind, what would you say is the number 1 trigger that pushes people to kill?
There are many different motives behind murder, but jealousy and control are key ones. So many of the crimes I've looked at over the years have been caused by one person's jealousy about another – jealousy about a partner being interested in someone else, of a former partner finding happiness with someone else. Then you have coercive control – one person's need to control the actions and behaviour of another, which can eventually result in a violent death.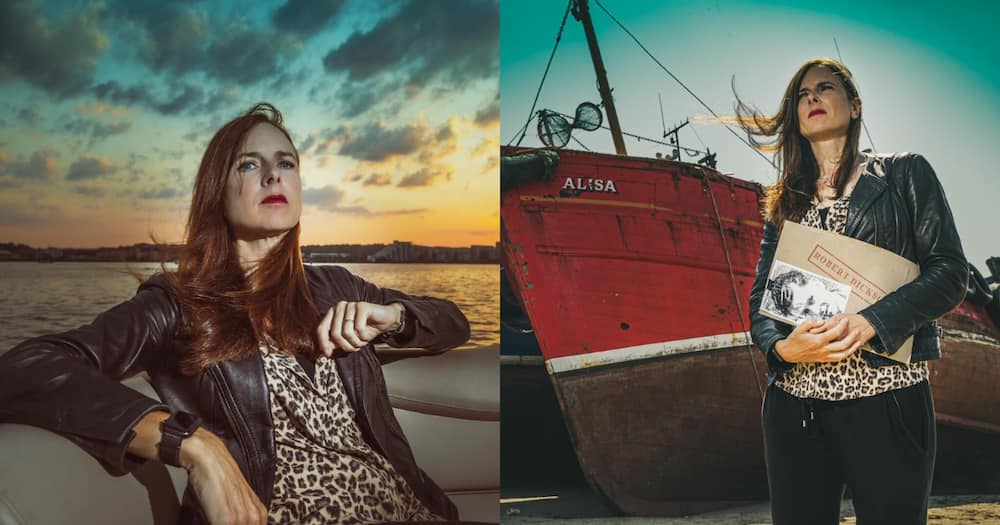 4. True crime shows often show and tell a lot of details about how and why crimes were committed. Some feel that these shows help to give other criminals ideas and can even motivate copy cat killers. What's your take on this viewpoint?
I don't think true crime shows motivate copycat killers; if you're going to kill someone, you will do so by, and watching a crime show is not likely to influence you in that respect. We're keen not to glamorise killers in Coastal Killers; these are not romantic figures for people to copy, they are complex, violent individuals who were brought to justice for their crimes. But it's also true that true crime is hugely popular with the viewing public; we want to understand what motivates someone to kill, to understand their psychology, and true crime shows seek to help us explore that.
5. Your job has probably brought you some unique and most likely harrowing experiences. What is that one experience you'll never forget?
One of the cases I've researched, which has stayed with me, is that of Charlotte Bryant, who was accused of killing her husband back in 1936, and was hanged for the offence. Charlotte's case was striking because she was a working-class, poorly educated woman, possibly from a traveller background, who had been married at 19 and was a mother of five. She and her husband had taken in a lodger to help with their income, and she started an affair with him. Dissatisfied with her marriage and her life, in 1936, she poisoned her husband with weedkiller.
Press coverage then and since has been telling: Charlotte has been described as 'highly sexed' and prostituting herself ('as much for the sex as for the money'), and I have a 1960s crime book that refers to Charlotte as a 'gypsy slut'!
Because of her background, there has been little attempt at understanding her life and her relationship with her husband – instead, it has been easier to focus on her sexuality, which diminishes both her and her husband's lives (I've written about Charlotte's case on my blog, if readers would like to find out more).
6. Coastal Killers Season 2 looks at fatal crimes committed at a British seaside in popular holiday destinations; what can viewers look forward to this season?
Season 2 looks at a range of cases covering a time period from the start of the 20th century up to relatively recent times, and taking place in England, Scotland and Wales. There are a couple of earlier cases that I am particularly interested in – the Brides in the Bath case, and the 'seaside Lady Macbeth', which was a 1930s cause celebre. Both of these offer really interesting insights into the lives of women at the time, and how they were perceived by the press, which are particular areas of interest for me. Possibly the most disturbing case is that of the father and son killers, Robert and Sonny Mone.
7. Your latest book due out this month is about a very interesting topic, the history of female private detectives. What sparked your interest in this topic?
My main area of research is into women's involvement in crime – not just as victims, but as perpetrators and witnesses. Out of this, I started looking at women investigating crime, and found that long before they were allowed into the police in the UK, women were establishing themselves as private detectives, working independently or for detective agencies. Victorian Britain saw these 'petticoated detectives' as they were described taking on different identities and being willing to face danger in order to work on cases, which challenges our preconceptions about 19th century ladies!
8. Without revealing too much, could you give us a short overview of the book?
Sister Sleuths is an introduction to the history of female private detectives over the past couple of centuries, taking a chronological approach with each chapter loosely covering a particular time. The real starting point, though, is the 1857 Matrimonial Causes Act in England and Wales, which made divorce easier, but conditional on certain behaviours being observed, a key one being adultery.
This meant that private detectives were needed to watch married men and women, in order to see whether they were having affairs; and female detectives were incredibly useful as they could infiltrate households as trusted female servants, or develop friendships with married women who might entrust them with their secrets.
From this, a whole career opened up to women from all backgrounds. The book takes a look at who these women were, where they worked and what they did, as well as looking at how they were perceived by others.
Coastal Killers Season 2 starts Sunday, 28 February at 7pm on CBS Justice, DStv 170
In similar news, Briefly.co.za reported that one of the five suspects taken into custody in connection with the murder of Prince Lethukuthula Zulu has revealed some sensational details.
The trial played out in the Randburg Magistrate's Court on Thursday, exploring the circumstances leading up to the body being discovered.
Tshefogatso Moremane, Margaret Koaile, Portia Mmola, Gontse Tlhoele and Dakalo Mbedzi all stand accused of involvement in the murder.
Enjoyed reading our story? Download BRIEFLY's news app on Google Play now and stay up-to-date with major South African news!