20 Funniest South African jokes ever
South African jokes are of a rare kind. Jokes in general ease the burden of life by reducing the complexities of life to simple challenges that can be dealt with quickly. Over the years, storytellers have used jokes to capture their listeners' attention and keep things interesting. However, the skill has evolved to become a well-paying career in stand-up comedy, attracting great creative minds. Competition has grown to allow the best of thoughts to thrive in this space.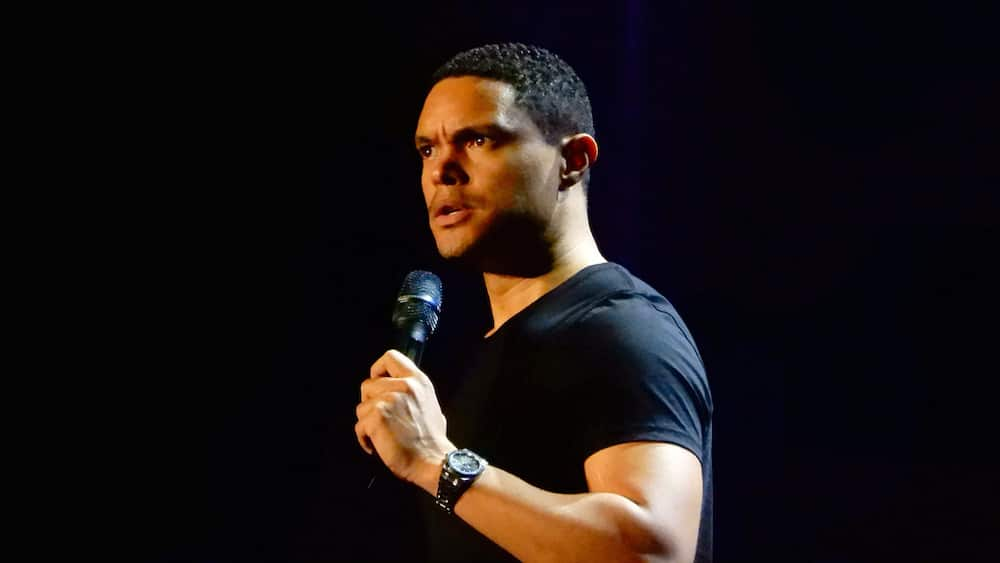 READ ALSO: Junior De Rocka share snaps of him and his little princess Sbahle
South Africa, in particular, has brought forth big names such as Trevor Noah, and with them, great comedy. On that note, let's look at 20 funniest South African jokes ever.
South African jokes one-liners
Best African jokes come in single sentences. They are not only funny but also witty and require quick thinking to get the gist. With that said, pick a funny joke to tell your girlfriend from one of these and watch her lighten up in an instant.
Do not argue with a fool because he will drag you down to his level and then beat you with experience.
If you believe nobody gives a hoot about you, dare to miss a number of credit card payments and see the love that you will get.
If you love yourself, dare not to take a sleeping pill and a laxative at the same time.
Be careful of the man who stays calm and smiles in a crisis for he has already found someone to put the fault on.
The quickest means of communication is to trust a girl with a rumor and then make her vow not to tell.
New South African jokes
South African Indian jokes are among the oldest jokes told in the land of gold. However, they still sound new each time a different person tells them differently.
The new crop of comedians has produced some of the most hilarious South African puns known. Thanks to social media, these jokes have found their way to most people, thus lightening up everyone's heart. Some of the jokes are:
READ ALSO: Minnie Dlamini-Jones calls for baby talk to stop: "Pregnancy questions are insensitive"
Have you ever wondered the reason why South Africans laugh more than once when a joke is told? Well, it is because the first laugh comes after they hear the joke, the second after the joke has been explained to them and the third laugh comes after they have understood the joke.
The difference between the South African football team and a tea bag is that the tea bag stays in the cup.
Do two people out of five who do not suffer from diarrhea enjoy it when the other three are suffering?
It is wise to remember that firefighters fight fire with water before you fight fire with fire.
Before getting into a fight with an ugly person, remember that he has nothing to lose.
Best African jokes in South Africa
To African mothers, your middle name is a designated warning sign.
The child who claims to know as many proverbs as his father should be allowed to pay taxes.
African men do not fear lions because they are aware of the bug, which is an immediate threat.
Anyone who goes to bed with an itching anus should brace up for smelly fingers in the morning.
The wonder of a man with a running stomach is that he knows the direction of the door without anybody's guidance.
South Africa comedy jokes
READ ALSO: TV host Ayanda Thabethe's no makeup and natural hair selfie looks stunning
The only way to know that you are a South African is when, of all the languages spoken in South Africa, you can be able to talk only one perfectly well.
You can deny that you are from South Africa until you are heard calling traffic lights robots and putting man at the end of every word that comes out of your mouth.
The only way to know that small things irritate is when you share a room with a mosquito at night.
A child can play with anything including his mother's breast but not his father's testicles.
The only thing that a man who hangs around a beautiful lady without saying a word can do is to fetch water during her wedding day.
With the South African jokes mentioned above, you are sure to grab your family members' and friends attention in social gatherings and hangouts. Make sure to remember a couple of them so that you can say them when the time is right.
Source: Briefly News