Ayushi Chhabra was born in India but spent her childhood in Nigeria and moved to South Africa with her family at the age of 13. She lived & grew up in Bedfordview and Edenvale on to study Broadcast Journalism at Rhodes University. At the age of 24, Ayushi moved to LA.
Ayushi stars in CBS's TV series – STAR TREK : PICARD, alongside Sir Patrick Stewart and Allison Pill. Briefly.co.za caught up with Ayushi to chat about her career.
PAY ATTENTION: Join Briefly News' Telegram channel! Never miss important updates!
1. You have lived in so many places in your lifetime, the differences between these places are widely known but what are the similarities between Nigeria, South Africa and America - if there are any.
All these places are full of culture and diversity. But in spite of all the things that make us different, the people I've met have one thing in common – they are resilient. They fight for their dreams, for a better life for themselves, their families and they work hard.
2. You're back in SA currently, what's the one thing you miss about this place when you're not home?
I miss my family terribly. I also miss the pace of my life here – it is much slower and peaceful. When I am in LA, I am constantly running from one place to another, working non-stop and I really miss just being home, laying on the grass, looking at the beautiful South African skies and spending time with my dog & my family.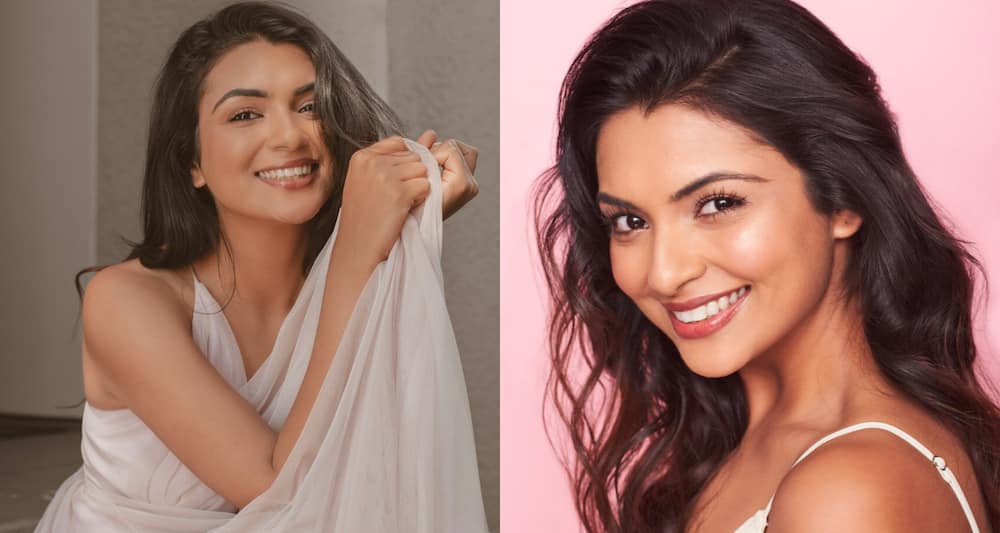 3. Focusing on your role in Star Trek: What was your experience working in such a massive and much-loved franchise? What did the experience teach you?
You're right…it is much-loved and by virtue of working on it, I've been welcomed into a community of Trekkies across the world, who are the most incredible people! That experience made me a better performer, a more passionate artist and a trekkie for life.
4. You worked alongside the great Sir Patrick Stewart, what was he like as an actor and person? What did you learn from him?
I worked alongside Mason Gooding and Michelle Hurd but yes, the show was executive produced by the legendary Sir Patrick Stewart and there are so many things one could learn from him. If I must point out one thing, it is the importance of discipline and preparation.
5. What is life in Los Angeles like? And is Hollywood all that it looks like in magazines and TV screens?
Sometimes, yes. You can get lost in the sultry LA sunsets, the bright Hollywood lights and the majestic palm trees, the beautiful ocean but life in LA is beyond all the things that make it cinematic. It is a city built on hustle. Nothing comes easy and one has to work very hard to live and survive in Hollywood. It is cut throat.
6. As a Indian woman, how hard is it to get roles in an environment centered around Eurocentrism?
It is tough but our industry is becoming more inclusive and there are more parts written for Indian women. Not nearly as much but at least we are headed in the right direction. Women are also actively creating opportunities for themselves instead of relying on anyone to give them a part.
7. What tips and tricks do you use to land roles?
I do my research, understand the role I am playing, create a back story, a character graph, I add a lot of flesh to it, even if it is a small part. I work with an acting coach and think of all the different ways that I can approach a character.
8. After your mental health took a toll due to stressful circumstances, you gained a lot of weight. What motivated you to get out of that dark place and regain control of your life?
I realized that my mental health and weight gain had really started to affect my career. I had left home to be in LA. I made such a huge sacrifice to pursue my goals, so it was really heartbreaking to me that I was not getting anywhere. I had to really sit down with myself and take accountability. No one can pull you out of the darkness. You have to do that for yourself, slowly, step by step, one day at a time. I started with gradually cutting down on things that were bad for me – from toxic foods to excessive social media. I did a lot of nature walks and writing. All of that helped and the more I started loving myself, the more things started changing.
9. Losing weight is not an easy task. How did you do it?
Just one day at a time. I used to go for long walks by Lake Hollywood, then gradually I started jogging and then before I knew it, I was waking up at 5 am every day to go for HIIT classes which involved a lot of sprinting. And I cut down on food that was bad for me, by constantly reminding myself, that this piece of cake could cost me a job. For me the greatest motivator was my dream to an actress and I did not want anything to come between me and that.
10. How do you deal with the pressures of expectations? The expectation to constantly succeed, to be married etc?
I am not so bothered by the expectations of others. It is my own expectations that cause me the most stress (haha). But I am learning to not be so hard on myself. I am also trying to live a more balanced life and make love & marriage a priority too. I would love to be married by next year and I feel less pressure now, since I am not so resisted to it.
11. Any advice for women just starting out in the entertainment industry?
My advice would be to be dedicated, disciplined and focused but also let your hair down from time to time. Don't forget to have a little fun and let go. Sometimes great things happen when we don't obsess over it too much.
In similar news, Briefly.co.za reported that Mzansi-born actress Phumzile Sitole has bagged an epic role on Star Trek Discovery.
She will play the role of Captain Ndoye in the popular US science-fiction television series.
Phumzile, who lives in the US, took to Twitter and shared that she was grateful to be part of the series. Snaps of the star and other new characters on the show were shared on the micro-blogging app by @TheTrekCentral.
Enjoyed reading our story? Download BRIEFLY's news app on Google Play now and stay up-to-date with major South African news!