Cars, Jet and Mansion: A Look at the Luxurious Lifestyle of Billionaire Patrice Motsepe
Patrice Motsepe is one of South Africa's richest people and he enjoys a life many of us can only dream about.
PAY ATTENTION: Click "See First" under the "Following" tab to see Briefly News on your News Feed!
Almost all South Africans know who Patrice Motsepe is - he is everyone's favourite billionaire. From bringing Messi to Mzansi to bettering the lives of citizens, Motsepe has used his wealth for good.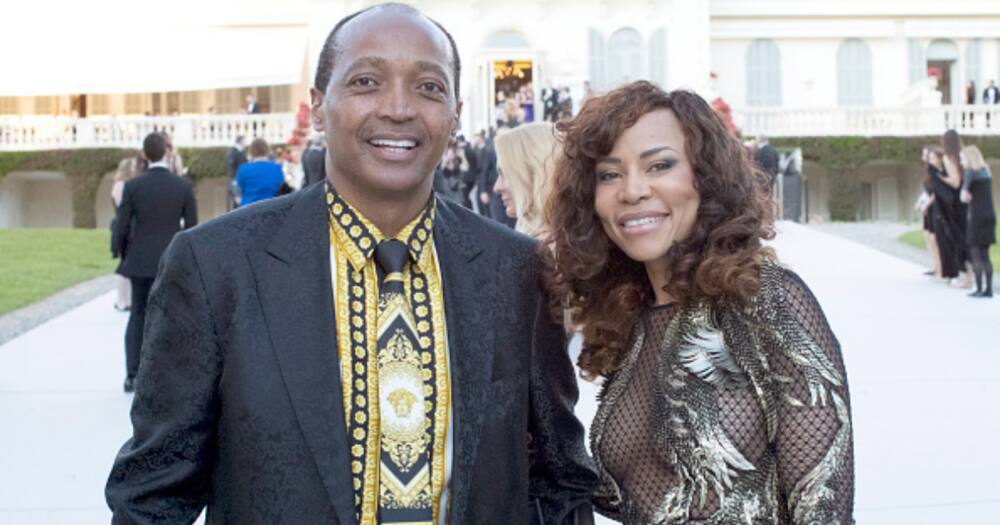 However, even though his hand is always open to those less fortunate, Motsepe's wealth helps him and his family live comfortable lives. Briefly News decided to take a look at Motsepe's life, career and the lifestyle he lives.
Patrice Motsepe was born to a chief of the Mmakau branch of the Tswana people
The SA billionaire was born on 28 January, 1962, to Kgosi Augustine Motsepe.
PAY ATTENTION: Never miss breaking news – join Briefly News' Telegram channel!
Kgosi was a former teacher and chief of the Mmakau branch.
He later became the owner of a Spaza shop which was a hit with black mine workers. According to Wikipedia, Motsepe learned business skills from his dad. It was also at his father's shop where Motsepe got exposure to mining.
Patrice Motsepe holds two different qualifications
Patrice Motsepe holds two separate degrees. Motsepe has a Bachelor of Arts degree from the University of Swaziland and a law degree from the University of the Witwatersrand - where he specialised in mining and business law.
Motsepe was the first black man to own a mining company
In 1997, gold prices hit rock bottom and it enabled Motsepe to buy six gold mine shafts from AngloGold for $7.7 million.
As part of the deal, he was able to pay off the mines with money his company, now called African Rainbow Minerals, earned. African Rainbow Minerals was the first black-owned mining company in South Africa.
All his hard work led to Motsepe being named South Africa's wealthiest man in 2012, with a fortune consisting of $2.4 billion.
As of 2021, according to Statista, Motsepe is the 3rd richest man in the country with a nett worth of $2.9 billion, which is about R41.4 billion.
Motsepe owns a R69 million mansion in Cape Town
Motsepe bought a R69 million mansion in Cape Town in 2014, and just a year later, he bought land for R30 million in one of Cape Town's property hot spots.
Cars worth millions
Motsepe also has great taste in cars. He reportedly owns a collection of a 2007 BMW 750 iL, Mercedes Benz S65 AMG, a Bentley Continental GT and the BMW 760 Li.
Collectively those cars cost over R12 million:
Bentley Continental GT- R3.373 million
Mercedes Benz S65 AMG R3.2 million
2007 BMW 750 iL- R1.315 million
BMW 760 Li- over R4 million
Patrice Motsepe owns his own private jet
The 59-year-old mining magnates has his own plane, which he once shared with rapper 50 cents.
According to Buzz South Africa, the jet is a Hawker 4000 with a price tag of over $20 million.
A sports fan with deep pockets
Patrice Motsepe is clearly a sports fan. The billionaire's love for sports led to him owning the Mamelodi Sundowns and buying shares in the Bulls rugby team.
In 2018, Motsepe paid R45 million to bring the FC Barcelona team to South Africa.
The Sundowns faced the strong Spanish side in hopes of winning the Nelson Mandela Cup, however they lost 3-1.
Despite their loss, South Africans walked away from the game satisfied. They witnessed some of the best names in international football in real life, including superstar Lionel Messi.
Patrice Motsepe went from being the Mamelodi Sundowns boss to CAF president
Earlier this year Motsepe won the CAF presidency after all his competitors pulled out of the race.
That meant Motsepe ran for the presidency unopposed. When he was elected he would be able to enact his 10-point plan to change football on the African continent.
Motsepe's family and love life
Patrice Motsepe met his stunning wife, Dr Precious Moloi-Motsepe, while they were both studying at the University of Witwatersrand (Wits).
Moloi-Motsepe and the newly-elected CAF president said "I do" in 1989 and they have been together ever since.
The couple have three children together, sons Kgosi, Thlopie and Kabelo.
It is not often that the children of rich parents don't show off online, but that's the case for Motsepe's sons. The three young men have managed to fly under the radar for the most part. They grew up with their parents in Johannesburg.
Thlopane Butana Chane Motsepe is the billionaire and Dr Moloi-Motsepe's first born and he is definitely following in his dad's footsteps.
Not only has he ventured into business but Thlopie took over the reins as the new Mamelodi Sundowns boss after the mining magnate succeeded Ahmad Ahmad as the CAF president.
Briefly News previously reported a video of Motsepe's family congratulating him on the CAF presidency win went viral and his handsome sons had Mzansi ladies swooning.
That time he told Trump Africa loves him
For the most part citizens have loved Motsepe, many even called for him to become the head of state after bringing Messi to Mzansi.
However, Motsepe faced a lot of backlash in January, 2020, after telling former US President Donald Trump that the whole of Africa loves him.
The billionaire had met US President Donald Trump during the World Economic Forum held in Davos.
Motsepe told the politician that:
"Africa loves America. Africa loves you. It's very, very important. We want America to do well. We want you to do well. The success of America is the success of the rest of the world."
Saffas flooded social media with posts condemning Motsepe for speaking ok behalf of an entire continent.
The backlash led to Motsepe issuing an official apology.
Part of his apology read:
"The debate also exposed me to the views of Africans who disagreed with my remarks. I have a duty to listen to these differing views and would like to apologise. I do not have the right to speak on behalf of anybody except myself. As a global philanthropist and business leader, I have for many decades, in South Africa and on the African continent, worked to bring together and unite people of different races, ethnic groups and members of different religious and faithbased organisations. I've worked with political, business, societal and other leaders whose views and policies I do not share and will continue to do so in Africa and globally."
Source: Briefly News