Family Tree Cassper Nyovest - Top 10 facts
Family Tree Records is a record label located in Johannesburg South Africa. It was established by famous South African rapper Cassper Nyovest, 4 years ago in 2014. Cassper Nyovest is the current C.E.O of Family tree Cassper Nyovest. Today, the record label is a renowned name, and the example of a good business, owing to its independence, growth, and creativity that has seen it rise fast in popularity and overall success. All this not without being surrounded by challenges that have seen many other record labels go back to dust.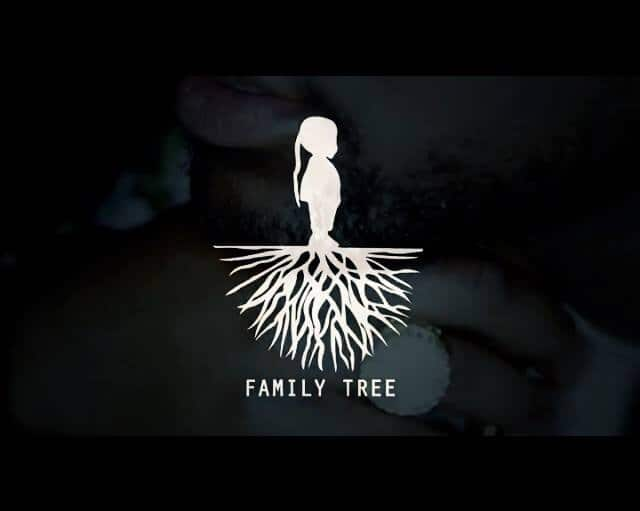 In this article we have compiled facts about the Family tree records that you need to know. Read on
10 facts about family Tree Record Label
Cassper Nyovest started the family tree record label when he was only 24 and his hard work, and being innovative, and cost-saving strategies have seen him succeed amongst big names in the record label industry, with more resources at their disposal. Here are 10 facts you need to know about the famous Cassper Nyovest record label, Family Tree South Africa.
1. It is independent
According to an interview with Forbes in 2016, Cassper stated that he decided to start the record label to ensure he got 100% of music record sales and show money, as opposed to the industry standard of only 8% of record sales and 50% of show money. This is because most deals in record labels involve an artist giving up rights attached to recording, to the label, in exchange of financial support pertaining recording and marketing of the album. By having his own record label, Cassper could keep his work's license, and maximize revenue generated from it.
2. It is among the top 5 hip hop recording labels in South Africa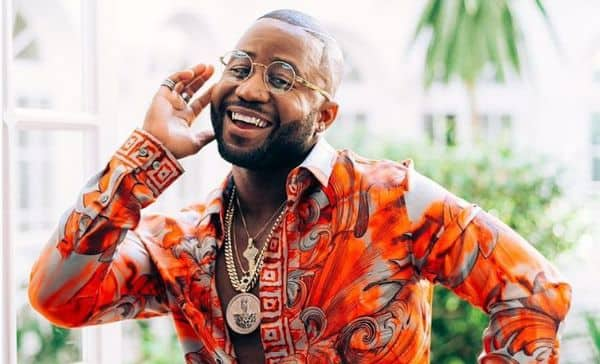 The Cassper Nyovest record label is calling the shots in South African hip hop, boasting of unrivalled success in the hip hop world, with artists bagging several nominations and awards.
3. Family tree Cassper label has not been involved in the scandals involving buying of awards
As opposed to other hip hop record labels in South Africa, the record label doesn't buy awards for its artists. As the family tree record label C.E.O said after a fan commented on one of his Instagram photos that he should buy awards for his artists, he believes in 'organic growth' for his artists. The buying of awards a practice that has worked to reduce the credibility of Metro FM awards.
4. The founder of Family Tree Cassper Nyovest is a celebrated rapper in South Africa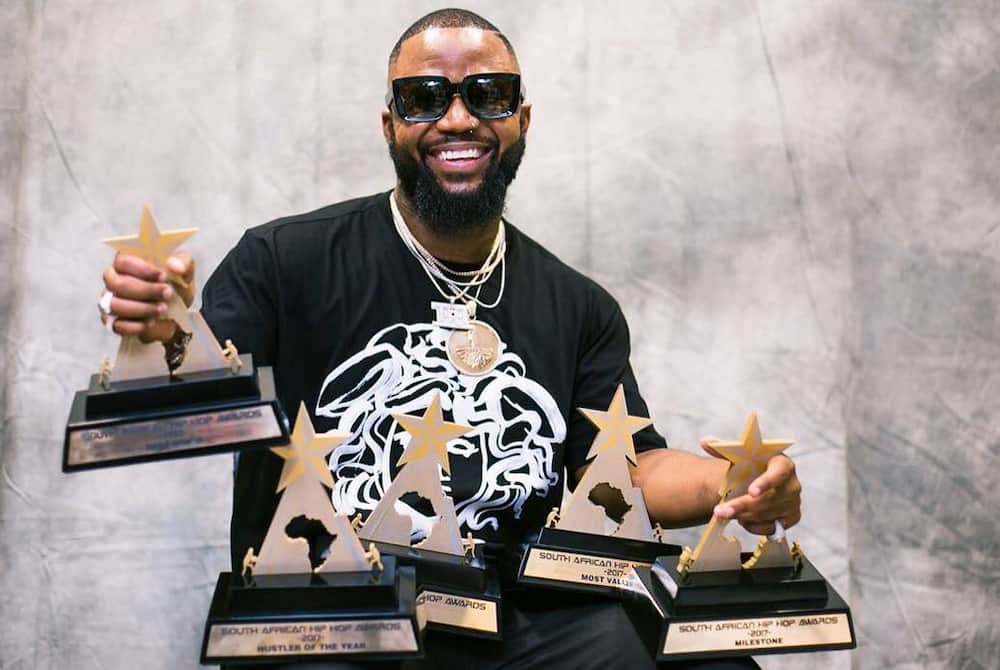 He bagged 6 awards in the 2017 South African hip hop awards in the categories of most valuable, album of the year, hustler of the year, best male, best video and his producer at the time. Gemini Major won producer of the year award. Other awards include Metro FM awards and Channel O music video awards just to mention a few. In total, he has won 37 awards and has been nominated for 60.
5. The record label features talented and popular rappers Nadia Nakai and Tshego family tree artists
Nadia, one of the top and hottest female rappers in South Africa, who claims she has no female competition in the country and her only competition is Nicki Minaj and male artists, the likes of AKA in South Africa, signed to the family tree record label in 2015 after leaving Sid Records where she started her rapping career due to claims that the record lacked time to prioritize and help her develop her career. Since joining family tree records, she says she is doing better financially and getting more bookings, in addition to loving her management.
Rapper Tshego started working with Cassper way before he started the record label. They worked on Cassper's first album Tsholofelo and also Cold-Hearted, among other s but songs. He signed to the record label in 2016 after releasing his debut album dubbed 'Since 1900', which he planned to yet to re-release following sign-up with the new record label. Tshego also seems happy with the family tree record label, claiming it has given him recognition and eased his breakthrough in the rap industry.
6. The record label is yet to release albums from its artists two years down the line, since 2016 to date, 2018.
Nadia and Tshego are yet to release their album since 2016, they have been working on it for 2 years, which has left many fans with more questions than answers. Cassper explained that Nadia's album was weak, so he asked her to start all over again. As for Tshego's case, he said that his house was broken into and the thieves took off with all his work, forcing him to start all over again. Casper has in response urged fans to be patient and allow the artists to release quality work that people can buy.
7. Cassper Nyovest has released his own albums under the label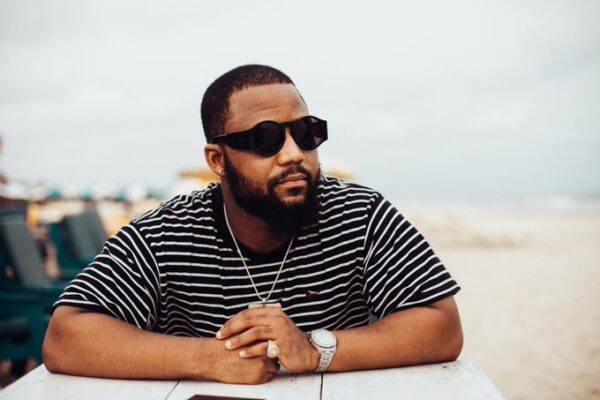 The C.E.O of family tree records has however released albums under the label including:
'Tsholofelo' meaning hope, named after his younger sister, was the first album released in July 18, 2014.
'Refiloe' which means "we have been given" and which happens to be Cassper's real first name, was released on 31st October 2015.
'Thuto' which was released in 5th May 20178 and was a follow up of his initial album 'Refiloe'. He received support from Bridge entertainment and the album was also a success, attaining gold status as per Cassper's claims, and receiving acclaim from music websites, and online outlets.
8. Singles have been released under the record label by the top artists
On a positive note, Nadia Nakia released an extended play titled 'Bragga' in the 15th of September 2016. 'The Man" hit single was from the EP. She also has singles under the family tree record label, including songs such as 'Naa Meean' which featured Cassper Nyovest, giving her an instant boost in her career. Other notable singles include 'Money Back', 'The Man', 'Don't cut it', 'Sqwaa', 'Money calling' and 'Yaas Bitch'. She also worked with Gemini Major while he was still at the label, on the single 'Ragga Ragga'.
9. The record label has 2 A&R handlers, in-house producers, distributors, and DJ
The A&R handlers are Sebastian Bash Vision Jameson and Jude Oratie Mmolawa. Digital distribution is carried out by Universal Music Group South Africa, and Kalawa Jamzee Records. In- house producers are Tshego and Almotie 'Alie Keyz' Proclaim. The label also includes Cassper Nyovest official DJ, known as DJ Dr. Peppa.
10. His record label encompasses a clothing label and retail store and he is set to build a mega family tree studio South Africa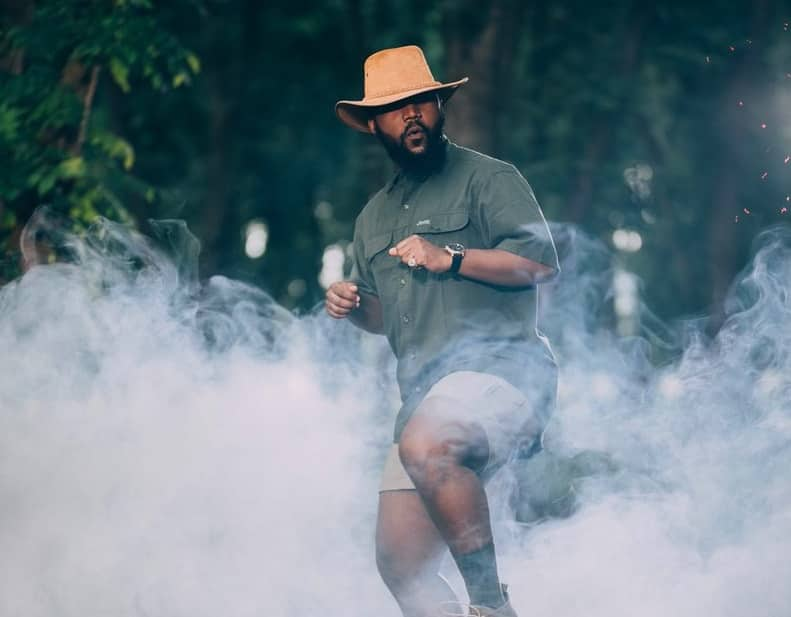 The Cassper Nyovest family tree studio includes a clothing label or fashion line known as Ska Ba Hemisa Capsule Collection. He uses the store to promote some of his artists like Nadia and Tshego. In 2017, Rihanna was seen rocking a strikingly similar tracksuit to that of the Cassper brand. The store also includes items such as caps and hoodies. The star also said that he plans to build a mega studio as this will give him the freedom and space he needs while recording his music. This is as opposed to the many challenges that come with renting space including dealing with surrounding noise as well as the being a nuisance to surrounding renters at times.
Now you know a lot about Family Tree record label which was founded by Cassper Nyovest. This is one of his greatest achievement.
READ ALSO:
Love for Boity's single: 'She raps better than Cassper Nyovest'
Skeem Saam's Innocent Sadiki announces the gender of her baby
Music promoter to sue Cassper Nyovest over 'Gusheshe' trademark
Source: Briefly News