How to check who called me in South Africa (with infographic)
Most people avoid picking up calls from unknown numbers. If you are such a person, you probably want to know how to unravel the identities of unknown callers. Do you wish to learn how to check who called you in South Africa? We have the solution for you.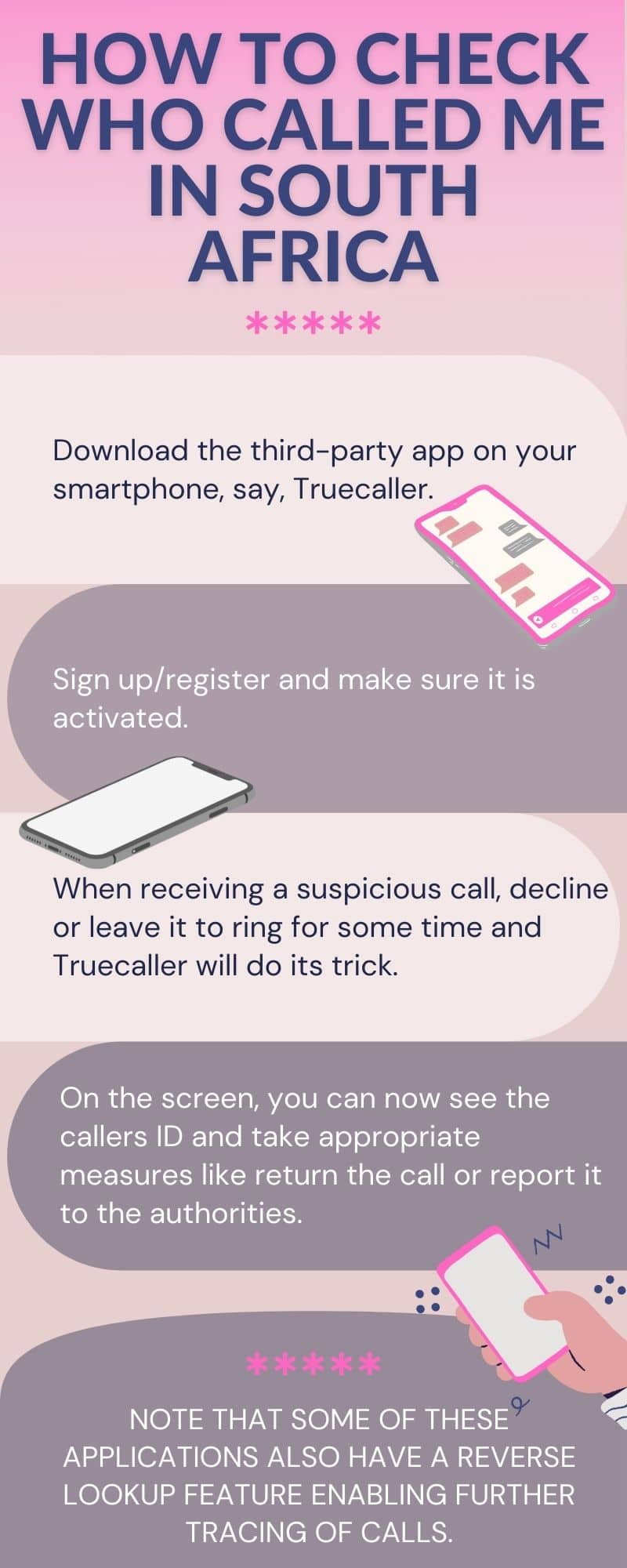 Numerous technological advancements have been witnessed in the telecommunication industry. One of them is the ability to know the identity of unknown or unsaved numbers that have called you. It is important to know how to check who called you in South Africa, especially in the wake of heightened scamming rates.
How to check who called you in South Africa
Numerous South Africans use smartphones. Some android devices have a caller ID or phone number checker installed, making it easy to know the identity of people who call you.
Even so, not all devices have this feature. Below are different ways you can use to check the owner of a phone number.
How can I find out who called me in South Africa?
If someone calls you with a hidden identity, do not fret. There is a way you can unmask an unknown caller.
The easiest way to discover who called me from this phone number in South Africa is by using third-party applications on your smartphone.
Some of the third-party applications you can use are listed below.
Call App
Truecaller
Phone Dialer & Contacts: drupe
Contactive
TrapCall
How to check a phone number online with Truecaller
Out of all the apps listed above, Truecaller is the most commonly used in SA. Follow the steps below to learn how to use this third-party application.
Ensure your smartphone is connected to the internet.
Visit Google Play Store or App Store and search for the Truecaller app.
Download and install the app.
Next, open the app and follow the prompts to create an account. Note that you will be required to verify your number.
You can use the search tab on the app to check who called you from a specific number in South Africa.
Next, you should activate the app by permitting it to access your contacts.
When receiving calls from anyone, allow your smartphone to ring for some time. Truecaller will reveal the caller's identity on the screen. You can decide whether to pick it or not.
If you notice the caller is not someone you wish to deal with, e.g., a scammer, you can block or report the number.
Who is calling me from this number? Unknown landline number
If an unknown landline number calls your phone and you wish to unravel the identity, you can use ZLOOKUP, which is a reliable reverse phone number lookup service.
ZLOOKUP is free in South Africa and other parts of the world. Follow the steps below to use this service.
Visit the ZLOOKUP site on an internet-enabled device.
Enter the phone number you wish to check on the dial pad.
Click Lookup to reveal caller identity.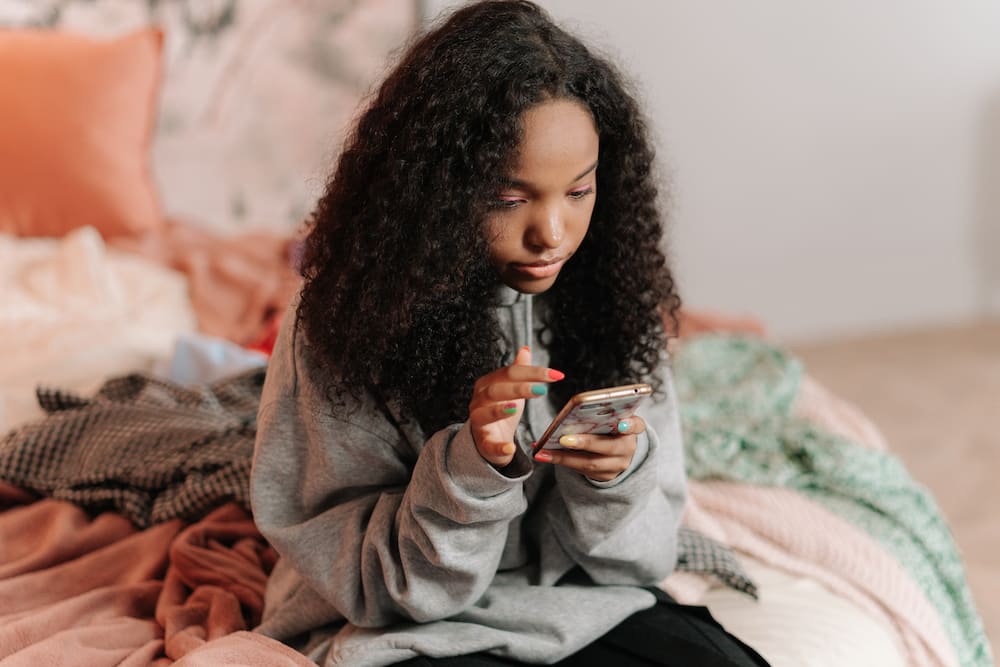 How to stop unwanted calls in South Africa
There are contacts you wish never to engage with after discovering their identities. These include ex-partners and scammers. You can block them on Truecaller. Follow the steps below to ensure they do not try reaching you again.
Log into your Truecaller app.
Go to Settings, then Block.
Click My Block List and add or remove the numbers you want to block.
You can also automatically block top spammers, i.e., frequently blocked numbers.
NB: Kindly note that Truecaller offers free basic features. Its premium features attract a monthly or annual subscription fee. Different phone models also have an internal blocking feature.
Can a phone call be traced in South Africa?
Yes, phone calls can be traced using third-party apps like Truecaller. If it is a serious matter involving the authorities, the police or detectives can also trace calls.
How do I find out who called from a private number in South Africa?
You can check an unknown phone number that called you using third-party applications like Truecaller and ZLOOKUP.
Can I find out who a phone number belongs to?
Yes, you can use third-party apps such as Truecaller and ZLOOKUP to know the identity of a caller. The basic features of these apps are free, while premium ones attract a fee.
If you have ever wondered how to check who called you in South Africa, we have a solution for you. The comprehensive guide above will be of much use to you in 2023.
DISCLAIMER: This article is not sponsored by any third party. It is intended for general informational purposes only and does not address individual circumstances. It is not a substitute for professional advice or help and should not be relied on to make decisions of any kind. Any action you take upon the information presented in this article is strictly at your own risk and responsibility!
READ ALSO: 35 security companies in South Africa in 2023: services and contacts
Briefly.co.za recently published a list of various security companies in South Africa, their services, and contacts. The modern-day security industry continues to expand as technology, economies, and society evolve.
Security firms offer a wide range of services, including armed response, CCTV installation, guarding, forensics, and investigation. The best security companies in SA focus on solving the country's security-related problems at affordable prices.
Source: Briefly News