How to check balance on Telkom: 5 easy ways including LTE
Learn how to check balance on Telkom (data and airtime) from this article. Improve your experience on this network by avoiding abrupt data or airtime depletion when you need the internet the most. Knowing how to check Telkom data balance helps you notice when bundles or airtime are almost running out and buy more on time.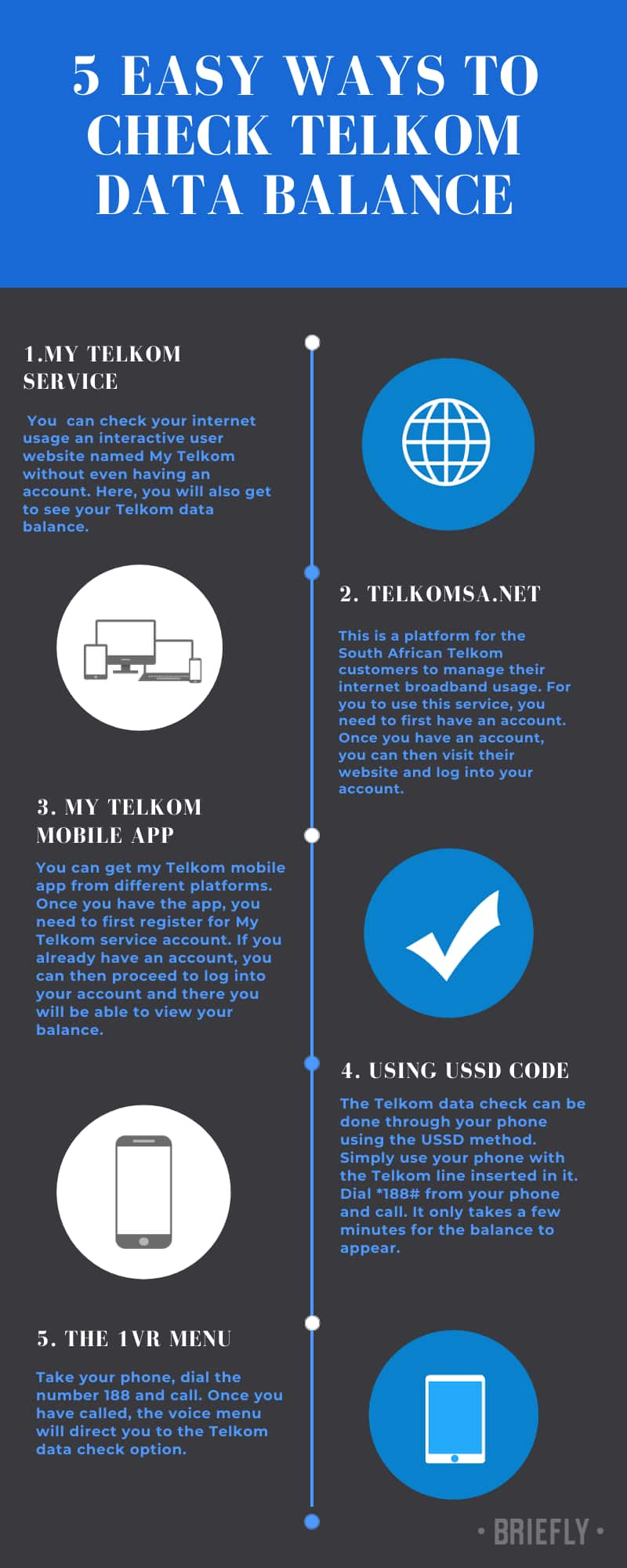 The internet has enabled technological advancement in a big way. However, for you to access the internet, you need data bundles. The company has excellent offers for you that are flexible to fit your pocket and different needs. But again, you need to keep track of the Telkom data usage balance, which brings in another question of how to check the data balance Telkom network.
How to check data balance on Telkom
When using your data, it is essential to know your balance. If you wonder how you can get to know your data balance, follow any of these Telkom balance-checking methods:
1. My Telkom service
You can check your internet usage on the ever-interactive My Telkom user website. Sign in or create or register if you do not have an account on that website. Alternatively, view your current SIM usage without logging in or creating an account. Ensure you are connected to the internet via mobile phone data, a hotspot, or a router.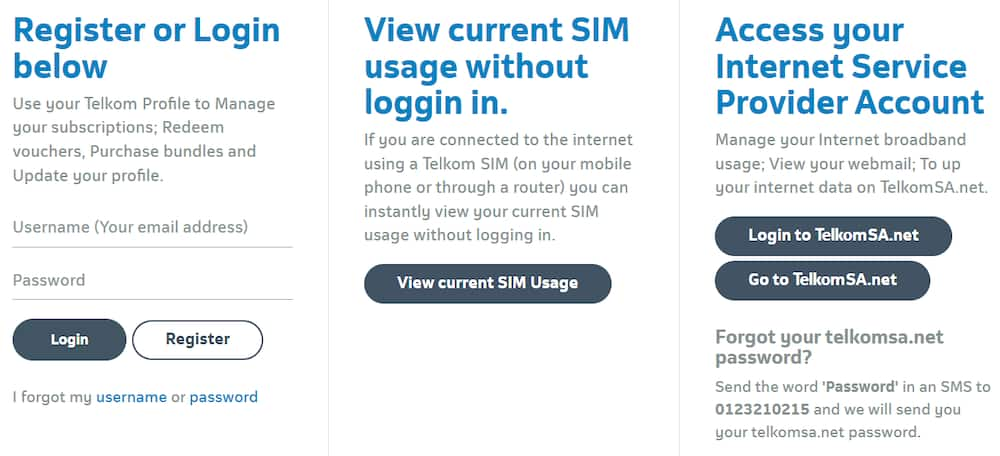 2. TelkomSA.net
The platform enables Telkom customers in South Africa to manage their internet usage. To enjoy this amazing offer, you need an account. After that, visit Telkom SA's website and get to log in. In case you might have missed or forgotten your login details, here are simple ways to help you on the same:
Open the messaging app on your phone.
Type the password as the message content.
Send the message to 0123210215.
Your password will be sent to your line instantly.
3. My Telkom mobile app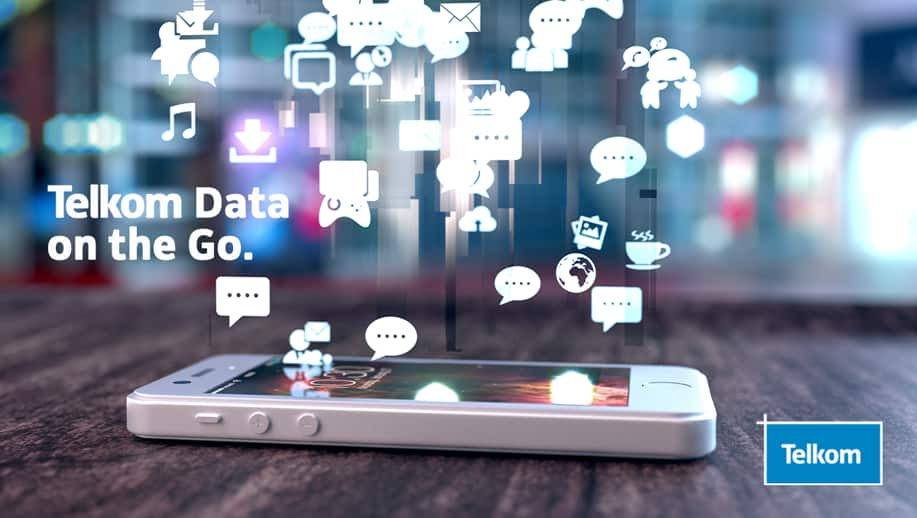 The My Telkom mobile app is readily available in the Google Play Store for Android users and the Apple Store for iPhone users. Once you download the app, register to open a service account.
In case you already have an account, go ahead and log in to view your balance. If you do not remember your login details, just reset the account, and you will instantly get new account details via your email.
4. Using USSD code
You can also check your balances using the USSD method. To achieve that, dial *188#. The balance will be displayed on your screen within seconds.
5. The 1VR menu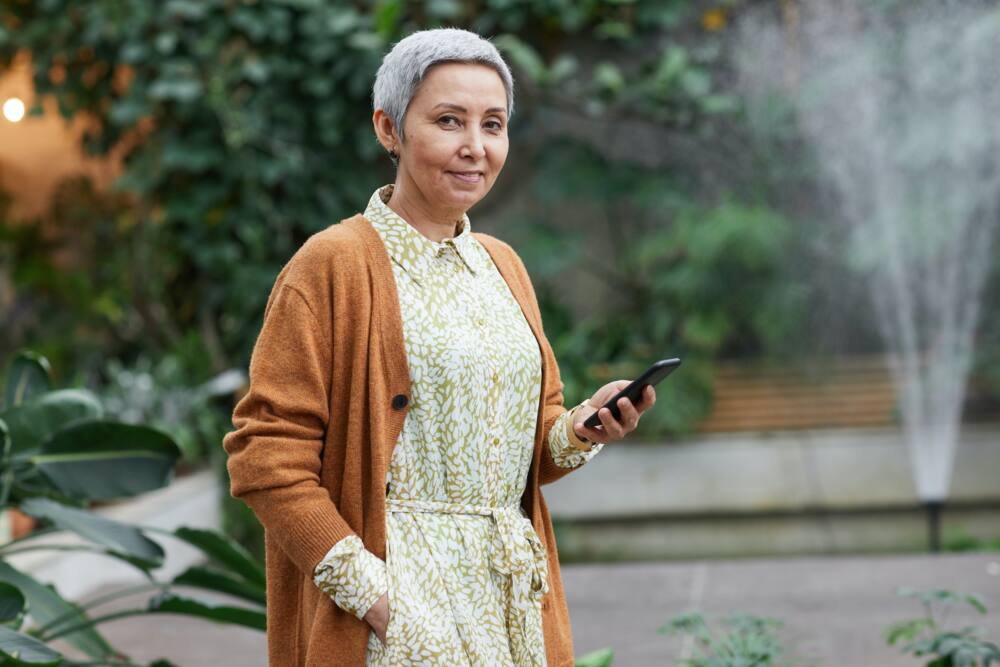 You can check your data using IVR (Interactive Voice Response). To do that, you need to take your phone, dial 188 and press the call button. Once you have called, the voice menu will direct you to the data check option.
How to check Telkom LTE data balance
Dial Telkom data balance check code *188# and press Send. Your LTE data balance will be displayed on the screen.
Alternatively, send a blank SMS to 188. You will receive your Telkom LTE data balance via a text message.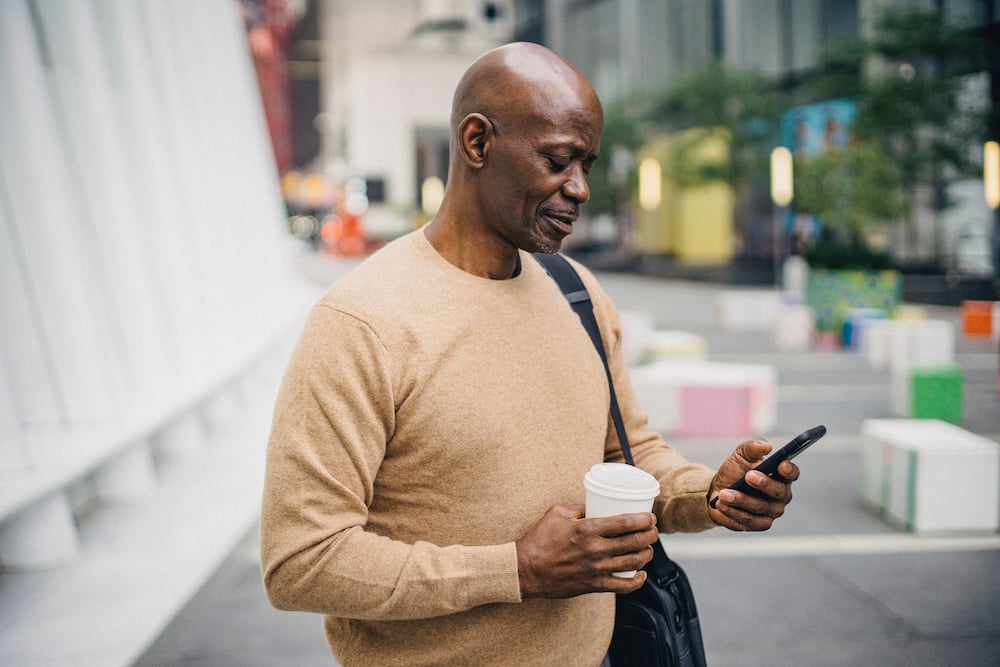 How to check airtime balance on WhatsApp
You can now check Telkom airtime and data balance without a code. Besides the usual ways of checking airtime balance using USSD Code and mobile app, there is a new and interesting WhatsApp method.
You need a smartphone and internet bundles to download and install WhatsApp on your phone. After doing that, here is how to check airtime on Telkom via WhatsApp:
Save the mobile number 0811601700 on your contact list.
Refresh WhatsApp contacts, and you can chat with a customer care agent.
Ask for your airtime balance.
Customer care will respond to you immediately with the balance.
It is important to know that the number you registered for your WhatsApp account has to be your Telkom line for you to use this service.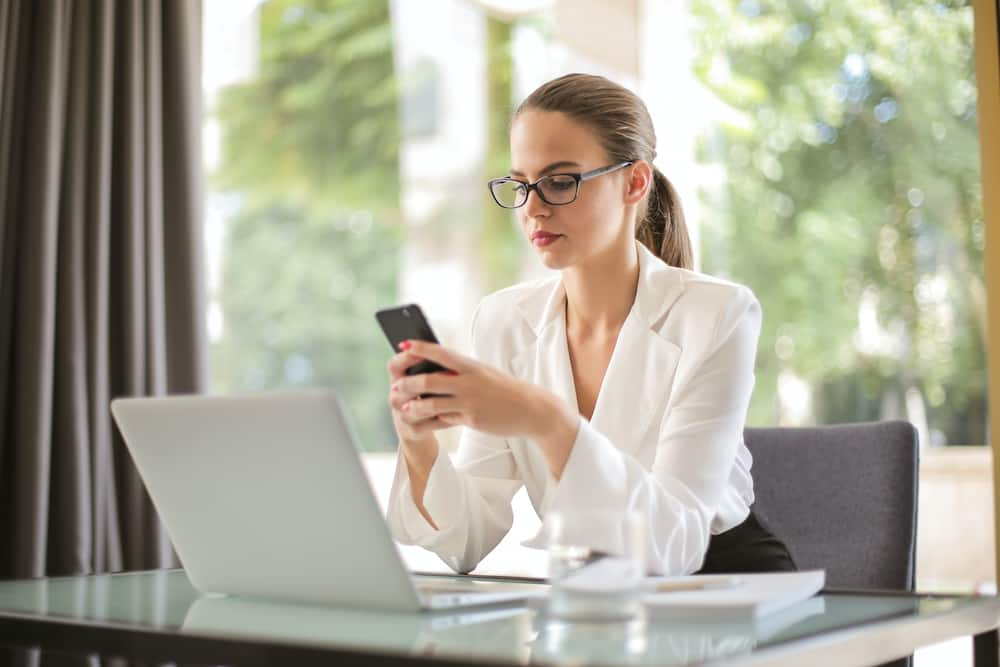 What is the code for Telkom data?
Dial Telkom balance check USSD code *188#, and press Send (the call button on your phone).
What number to call to check your balance on Telkom?
Call 188, send a blank SMS to 188, dial *188#, or request your Telkom airtime/data balance information via WhatsApp number 0811601700.
Learn how to check Telkom data balance using the alternatives discussed in this article. Check your airtime and data balance frequently to avoid running out of either unknowingly.
DISCLAIMER: This article is not sponsored by any third party. It is intended for general informational purposes only and does not address individual circumstances. It is not a substitute for professional advice or help and should not be relied on to make decisions of any kind. Any action you take upon the information presented in this article is strictly at your own risk and responsibility!
READ ALSO: Top 10 Wi-Fi deals in South Africa 2023: Choose the best one
Briefly.co.za shared cheap Wi-Fi deals from renowned ISPs in South Africa. The article will help you compare prices from Afrihost, MWEB, Vodacom, and other large internet service providers in the country.
Since ISPs in South Africa partner among themselves, you will be surprised to see one company offering the same Wi-Fi package at different prices in each partnership.
Source: Briefly News