From his controversial tweets and his disruptive on-stage mid-concert speeches, straight down to his political views, it is safe to say we are in a love-hate relationship with this man. However, one thing that is beyond doubt about Kanye West is that he knows how to make money, and he knows how to make it well. Kanye West net worth Forbes must be high. His music and clothing line has been doing so well since their debut, obviously earning Mr West vast sums of money that is enough to make his family move to a $20 million estate, but is it enough to make him a billionaire? Read down below to find out Kanye West net worth.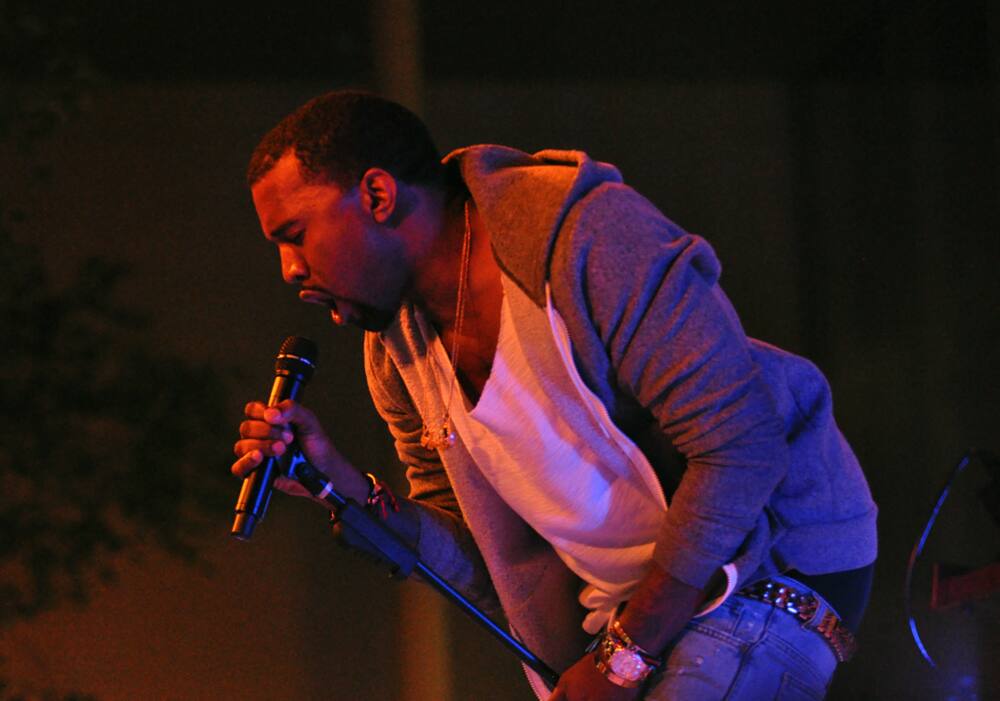 Below we outline Kanye West net worth, Kanye West assets, how he makes his money and if he really is a billionaire.
READ ALSO: Dududzane Zuma siblings - What do we know about his brothers and sisters?
Kanye West's actual net worth
According to Forbes and Celebrity Net Worth, Kanye West is rich, but not "billionaire" rich. Kanye West's net worth is $250 million as of 2019. His fortune is not even close to a half of the family's total net worth. This is because his wife, Kim Kardashian West, has a standing net worth of $350 million, towering over him with a whopping $100 million. Kim Kardashian net worth is sure to make anyone feel intimidated. She is so rich that she came in at 54 on Forbes America's Richest Self-Made Women.
Questions have risen left, right and centre all inquiring about Kanye's actual net worth after Kim Kardashian said this on an interview with Jimmy Kimmel when asked if she considered herself a billionaire.
"I would say my husband is, so that makes me one, right? Close by proximity".
This statement alone was enough to turn the internet up-side-down looking for answers. Fake blogging sites supporting his rise to the billion-dollar club did not make finding the truth any easier, as they did not provide any evidence whatsoever to support his billionaire status. Kanye West's net worth 2018 was approximated at $160 million. However, now you are in the know. Kanye West billionaire status? Not quite, but at the rate that he is going at, he will be there soon.
However, Kim Kardashian and Kanye West net worth combined will put $600 million between them. Combined, they are almost at the billion-dollar mark.
READ ALSO: Cassper Nyovest house - inside pictures, location and price
How Kanye West makes money
The "Gold Digger" rapper has had no trouble highlighting his views on money, a vice that continues to highlight his problems, yet still, he is rather good at making it. In 2016, we saw him hit his lowest with a personal debt of $53 million. He even reached out to Facebook founder and tech-mogul, Mark Zuckerberg to invest $1 billion in him and help him out with his financial crisis. Mark did not respond. Nevertheless, this didn't hold the musical giant back.
Kanye West's deal with Adidas
The same year, he sealed a deal with Adidas worth $1.5 billion for the production of Yeezy's which are now one of the top-selling shoe brands, but not quite as much as Michael Jordan's as he claimed on Twitter below.
With Kanye West Yeezy shoes doing so well, just as Kanye keeps claiming in his tweets like the one shown below, Kanye is set to be a billionaire by the end of the year, right? Wrong. The "Niggas in Paris" artist does not actually fully own the Yeezy shoe brand, and Mr West would have to repurchase the brand from Adidas for an enormous amount of money if he wants to.
However, Adidas does pay Mr Kanye West royalties, and that is how he makes money from the significant shoe line. If you have been a day-one fan of Kanye West, you would remember that Yeezy's started out as a Nike shoe in 2013. Nike, however, was not paying Kanye royalties and that is why he withdrew from Nike. Three years later, he landed a deal with Adidas that offers him royalties.
Kanye West fashion line
Mr West's love for oversized and rugged clothes would see him envision and serve us with the Yeezy clothing line in 2015. Now, men and women all over the world can dress and feel like Kanye West, not forgetting their vast range of bags.
READ ALSO: Best Trevor Noah mother and father images
Each season release gets weirder than its predecessor and because of this, the Yeezy Season 4 clothing release faced a lot of backlash from New York's fashion critics when it was showcased. However, this has not stopped Kanye West from continuing to pursue his new found love for fashion. The rapper and his wife, Kim Kardashian, have produced and released a kids' clothing line called "The Kids' Supply".
Kanye West's thriving music career
Before the stage rants, the twitter beef with Drake, and before dying his hair and before claiming that slavery is a choice, we knew Kanye for one thing, which is his outstanding musical talent. With jams like "Gold digger", "Jesus Walks" and "Touch the sky" being a household staple, Kanye West was once upon a time christened The Saviour of Hip Hop.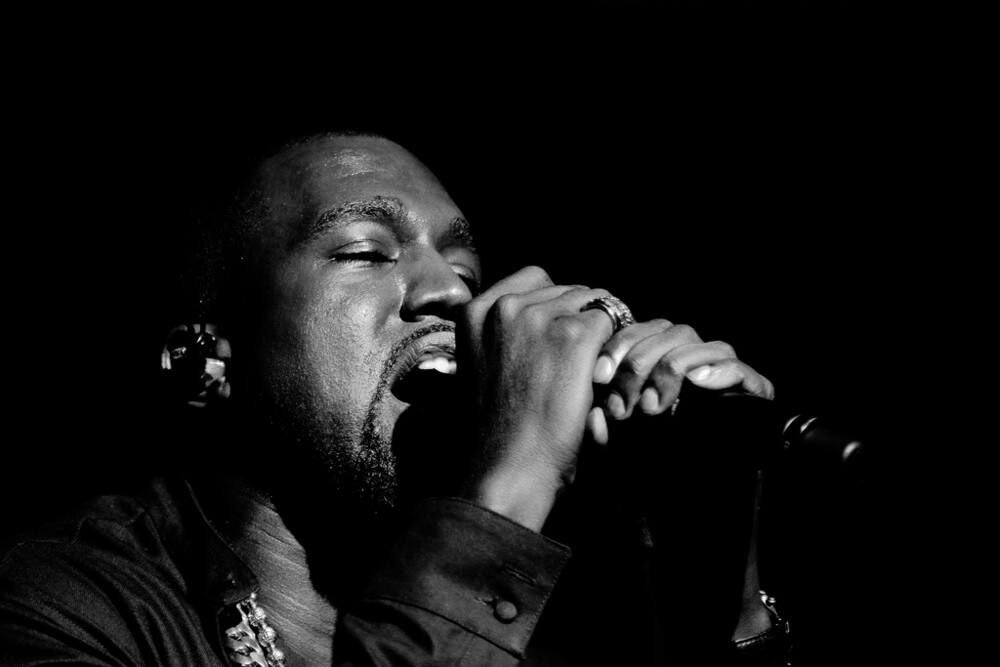 He was said to be the one who could finally bring Hip-hop back to the American east coast after his 2007 album titled "Graduation". His music was undeniably good, earning him his well-earned dues which we all know is a large sum of money. In 2004, he formed his record label called G.O.O.D. Music under the Universal Music Group umbrella, which features various big names in the music industry such as Teyana Taylor, Pusha T, Big Sean and Travis Scott to name a few. This is also another way in which he has made his fortune.
The father of 3 is also a music producer, working with other big-name artists such as Beyoncé, Jay-Z, John Legend, and Lil Wayne, and he is not about to stop any time soon. In 2018, he released his personal, seven-song album as well as a collaboration album with Kid Cudi called "Kids See Ghosts". According to Kanye West latest news, he is also set to do another collaboration with Chance The Rapper for a whole album and is said to be currently working on yet another solo album titled "Yandhi".
Despite having mental health issues which he has come out about on Twitter and has sought help for, he is still serving music to his fans. What an artist!
Mr West also cares for your stomach and owns several fast food restaurants called Fat Burger Restaurant in Chicago, which are also contributing very much to his brand and riches.
READ ALSO: Meet Storm Matodzi, stylist to Mzansi's hottest celebs-Nasty C and AKA
Kanye West net worth compared to other rappers
I know the question most of you are asking yourselves, "How exactly is Kanye West doing compared to other rappers?" Well, we got you covered. According to thoughtco, Kanye came in at fifth place in the Top 25 Richest Rappers list.
Some of the other prominent rappers on the list include Drake whose net worth is $120 million, Lil Wayne who is worth $150 million, Eminem who is worth $210 million, and Master P who is worth $250 million.
Above Kanye, we have Dr Dre who is worth $820 million, Sean "Diddy" Combs who is worth $855 million, Jay-Z who is worth $930 million. That is a whole $75 million between him and second place and a mind-blowing $680 million between him and Kanye West. Quite the gap made by Mr Carter.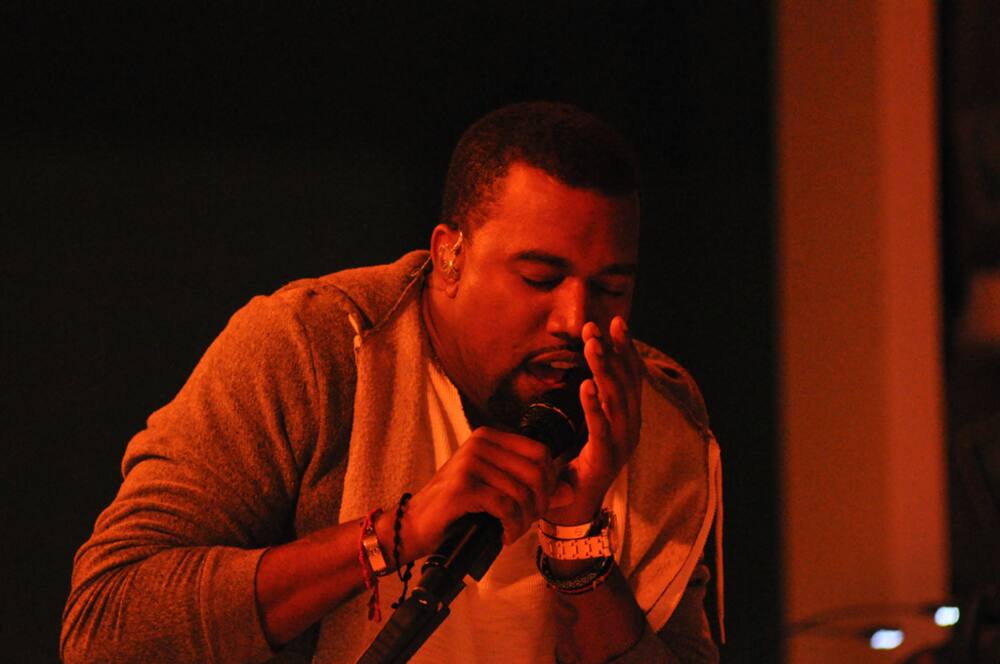 Despite his theatrics, Mr Kanye West is an outstanding artist and has proven to be a good businessman indeed. From launching his clothing and fashion lines, founding a record label and owning several restaurant chains, Kanye West net worth is set to be on the rise. He and his wife continue to accomplish so much together giving their three kids their very best life. Maybe one day, he will finally become a billionaire; however, until then, Mr West is not quite there yet.
READ ALSO: 10 best family picnic spots in Cape Town