Future net worth, real name, children, wife, songs, album, profile
Future is an esteemed Atlanta-based rapper who is renowned for his groundbreaking performances and mega hits. He has grown to become one of the most notable musicians with a solid financial backbone. He has even ranked among lists of the highest-paid rappers. However, how did he grow to become one of the highest-paid rappers in America? Let us check Future's current net worth.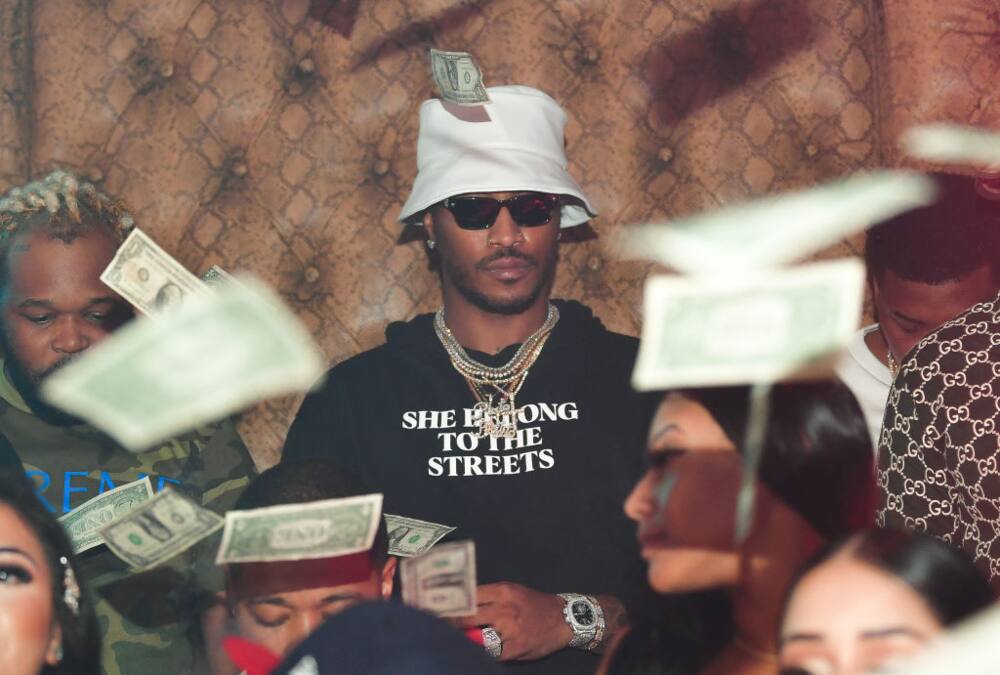 Future is one most celebrated hip-hop artists. He has performed in most trap arenas, moving massive crowds with his bars and lit performances. After ranking among the highest-paid rappers, there has been a sudden interest in his wealth. How does The Future make money? What is The Future salary per year? These are some of the questions that Future net worth will unveil.
Future profile summary
Full name: Nayvadius DeMun Wilburn
Date of birth: 20th November 1983
Place of birth: Atlanta, Georgia
Age: 37 years
Net worth: $40 million
Profession: Rapper, singer, songwriter, and record producer
Nationality: American
How much is Future worth?
Over the years, Future has grown to be one of the most-streamed hip-hop artists in the music industry. The highest percentage of his net worth stems from his successful music career. Here is a breakdown of how his music has contributed to his vast wealth:
His shows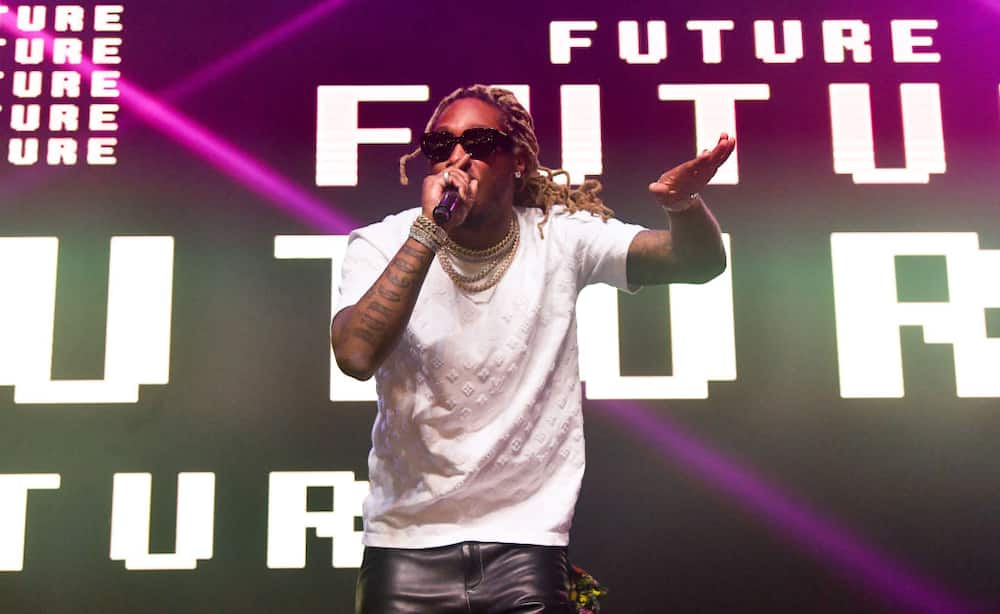 The celebrated rapper is paid quite handsomely for his shows. In 2019, Celebrity Net Worth acknowledged that Wilburn bagged $400, 000 to perform at a New Year's Eve held at Drai's Beachclub and Nightclub in Las Vegas. The site also revealed that the gifted rapper made a whopping $150,000 for a set lasting for 45 minutes in 2016. Given his popularity, over time, this figure is expected to have even doubled.
His salary earnings
In 2016, Wilburn's total earnings amounted to $23 million. Combined with what he made between 2017 and 2018, this figure rose to $53 million. The graph only continued to grow in the next year. Between September of 2018 and that of 2019, the rapper had earned $20 million. His total earnings since 2017 summed up to $73 million.
His endorsements, touring, and royalties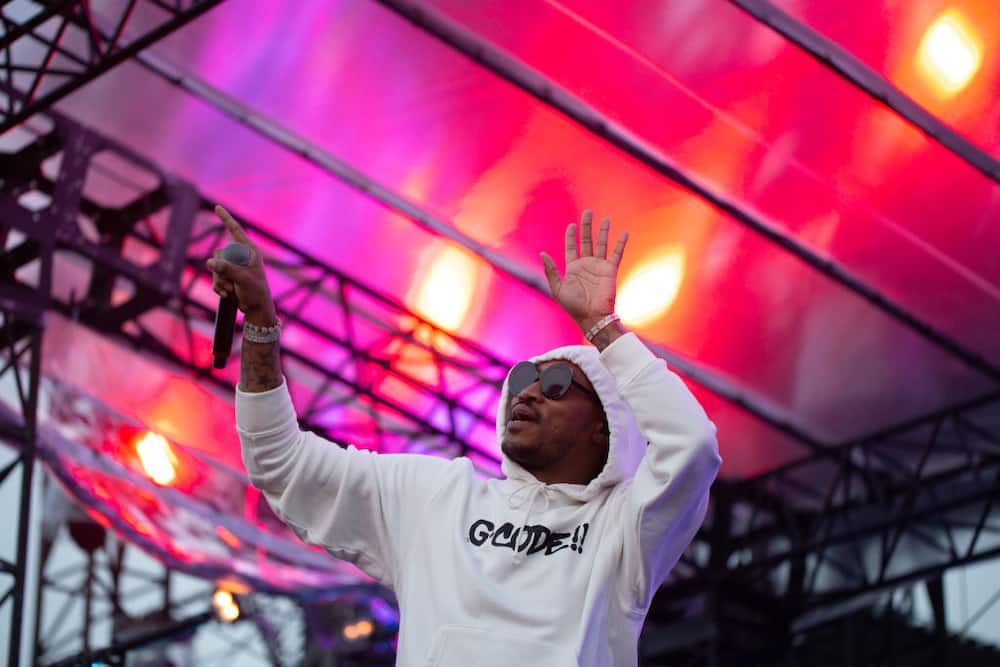 Between September of 2017 and that of 2018, the Life Is Good hitmaker made $30 million from these deals. The figure was impressive enough to have him rank among the top 10 highest paid rappers of that time.
Future songs and albums
Wilburn's songs continue to dominate the airwaves. It is, therefore, not surprising that the rapper has back-to-back No.1 albums. In 2017, his FUTURE and HNDRXX albums ranked number one back to back on the Billboard charts. Hits from his FUTURE album were streamed 109 million times. On the flip side, his HNDRXX album sold about 121,000 album units during its debut week.
With hits such as Life Is Good (2020) and Low Life (2016), his online fan base has grown over time. By the time he was releasing the mixtape site DatPiff in 2013, it had over 250,000 downloads. The figures only appear to have tripled over time. In 2016, he produced 3 billion streams of his hit songs.
Cumulatively, Future net worth 2021 amounts to $40 million.
Future biography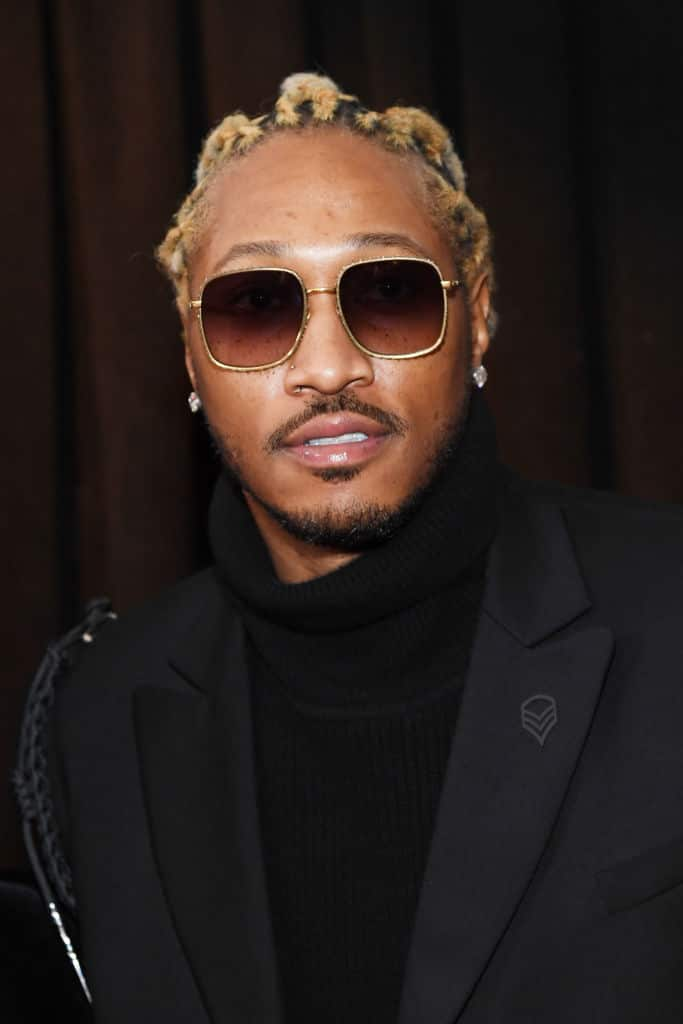 He is one of the hottest rappers in the hip-hop industry at the moment. He entered the music industry with the help of his cousin, Rico Wade, under the Dungeon Family. Rather than going by his real name, the rapper was nicknamed "The Future." To date, most people still believe his nickname is his real name. How about we get to know these and other unknown aspects of his life?
Future age
He was born on the 20th of November in 1983 in Atlanta, Georgia. As of 2021, the Atlanta-native is 37 years old. He is bound to celebrate his birthday in a few months.
Future real name
Future is the professional or stage name of this music artist. His birth name is Nayvadius DeMun Wilburn.
How many kids does The Future have?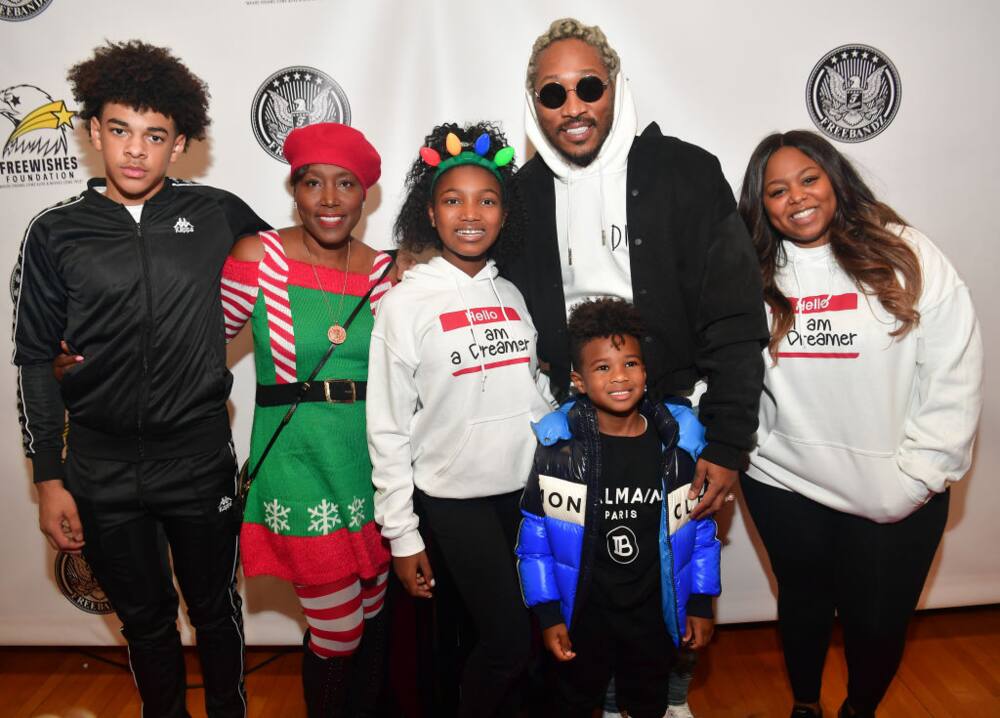 Nayvadius has kids from different women. He fathered Jakobi with Jessica Smith, Londyn with India J., Prince Wilburn with Brittni Mealy, Zahir with Ciara, Hendrix with Joie Chavis, Reign with Eliza Reign, and Legend Ary with Cindy Parker.
Future rapper wife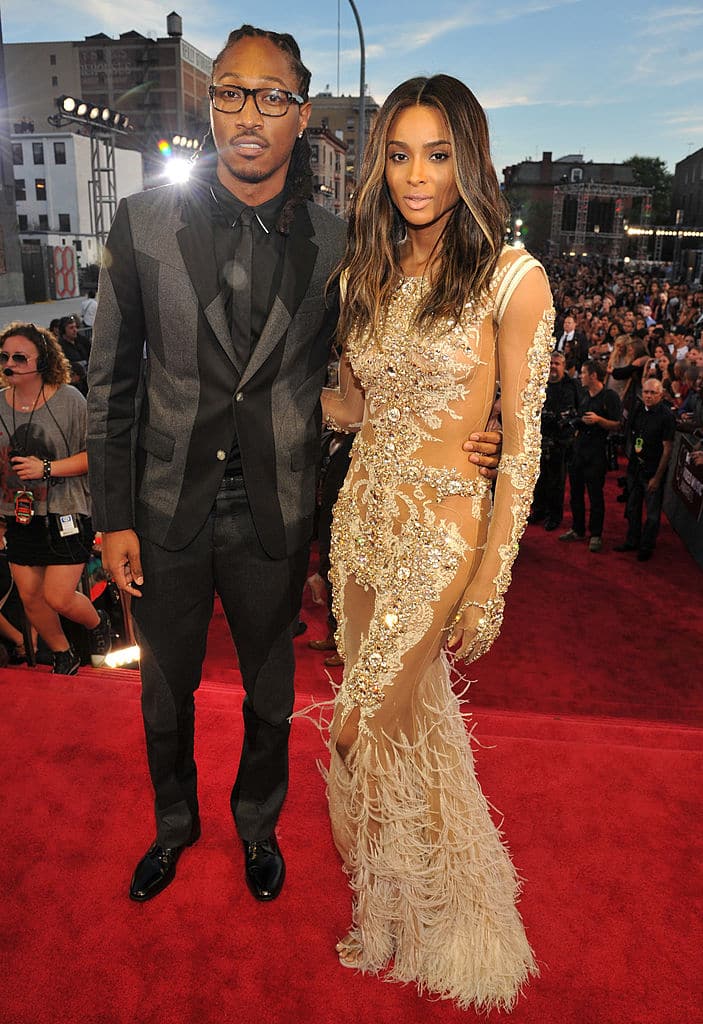 The Beauty Marks songstress, Ciara, engaged Wilburn in October 2013. They were blessed with their son Zahir a year later. However, Ciara called off the engagement following his infidelity. Since then, he has not engaged any other woman, and there have been no reports about this celebrity tying the knot.
Future rapper songs
Having started music at an early age, the artist has released numerous songs. Trap music is his chosen style of rap. Some of his most famous songs include Mask Off, Low Life, Life Is Good, Turn On the Lights, and Desires. Turn on the Lights hit number two on the 2012 U.S. hip hop and R&B charts.
Future albums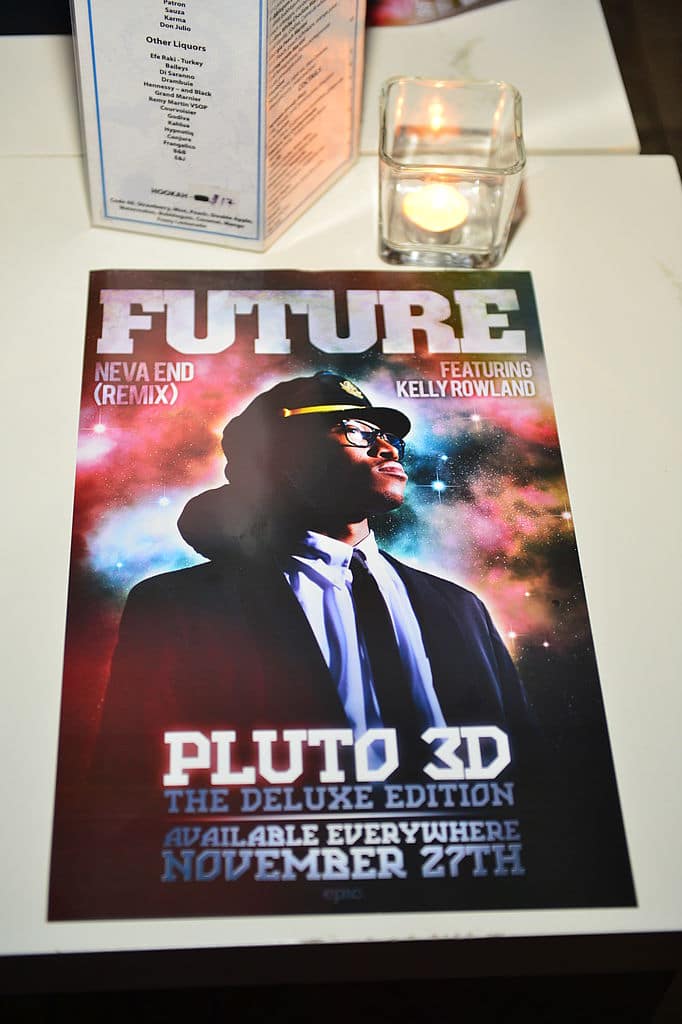 Since his debut, the talented songwriter has released numerous projects. Below are his great albums and their years of release:
2012: Pluto
2014: Honest
2015: DS2
2016: Evol
2017: FUTURE and HNDRXX
2019: Future Hndrxx Presents: The Wizrd
2020: High Off Life
Future profiles
Numerous profiles have been written about this talented musician. What they all have in common is his strong financial backbone stemming from his booming music career.
Future net worth as of 2021 is $40 million. The millionaire has attained this vast wealth solely from his music career. He has grown to become one of the best-earning artists in the music industry.
READ ALSO: Donald Trump net worth, bio, age, education, children, spouse, party, latest news
Briefly.co.za published an article on Donald Trump's net worth. He is the 45th President of America, who is also a business mogul. Before even getting the presidency, Trump was making great strides in the entrepreneurship world.
He has grown to become a billionaire and one of the most influential figures in the United States. Tap on the link to discover Donald Trump's net worth as of 2021 and his different income streams.
Source: Briefly News