Donald Trump net worth, bio, age, education, children, spouse, party, latest news
Donald Trump is the 45th President of the United States of America. He is also a renowned business mogul who has broken the waves to own a chain of real estate properties, casinos, and hotels, to mention a few. Even before he became president, he was a powerful man and an influential billionaire. Besides this influential figure, what is his history like? How did he grow that much to become one of the richest men in America? These are some of the questions that Donald Trump net worth decrypts.
Donald Trump is one of the most controversial presidents that America has had. He has had his fair share of backlash from the statements that he has made. At one point during his tenure, he has had to deal with the fear of being impeached. Interestingly, he still wears his heart on his sleeve and addresses the nation like the president of a superpower that he is. How well would you describe him? Donald Trump net worth and biography shed some more light on his personality and his life at large.
Donald Trump profile
Full name: Donald John Trump
Year of birth: 1946
Age: 73 years
Gender: Male
Nationality: American
Profession: 45th President of the United States of America
Donald Trump Twitter: @realDonaldTrump
Trump net worth
Over the years, he has built a multi-million net worth from the different sources of income that he owns. The most significant percentage of his wealth comes from his real estate business.
The real estates' mogul
Being born to a father who had made a fortune through real estate must have motivated Trump to venture into the field. He got into the business with a $1 million loan that he got from his father. He later joined his father's company and helped in managing its residential projects in New York.
He later took control over the company, and in 1971, he changed its name to the Trump Organisation. With the company under his control, he shifted the business from the residential units in Brooklyn to Manhattan. One of his most significant achievements was transforming the famous Commodore Hotel to Grand Hyatt. Another significant milestone in the venture was when he erected the Trump Tower, which is situated on Fifth Avenue.
Even though he has made a dime from the business, he has been declared bankrupt from the business four times.
The TV personnel
He was part of a reality TV show by NBC called The Apprentice, where the contestants competed for a management job in his organisation. The fourteen seasons of the show earned it $213 million from NBC.
Merchandise
Apart from real estate, he is also into running a personal brand that deals with golf essentials, bath and body products, glassware, to mention a few. He also owns a couple of casinos, clubs, and golf courses.
Cumulatively, he has a net worth of $3.1 billion.
Donald Trump biography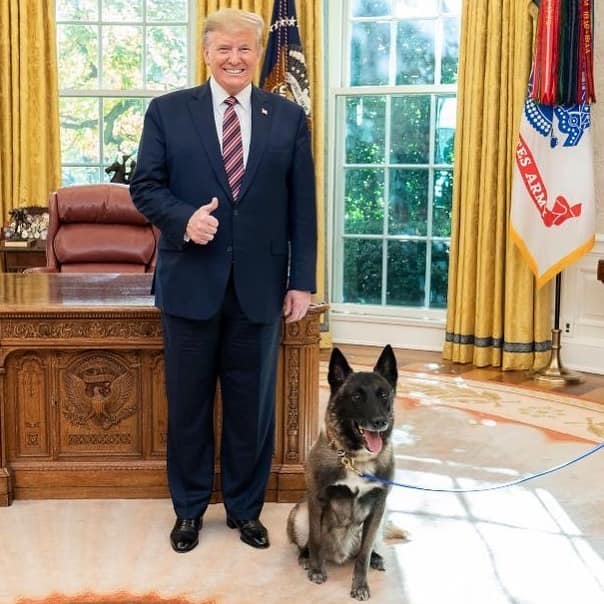 Donald J Trump was the fourth child of a renowned business mogul who had ventured in real estate. He took over the family's business and diversified it to root himself in the country's economy. His political prospects also date to more than three decades ago, and most people refer to him as a long shot president. How about getting to knowing the side of him that is never revealed to the world?
Trump age
He was born on 14th June 1946 in Queens, New York. Currently, he is seventy-four years old.
Donald Trump education
He attended Kew-Forest School until his seventh grade, and when he was thirteen years old, he joined New York Military Academy. In 1964, he joined Fordham University, where he studied for two years before switching to Wharton School of the University of Pennsylvania to pursue a Bachelor of Science in economics. He graduated from the institution in 1968. There are claims that he graduated first in his class.
Donald Trump spouse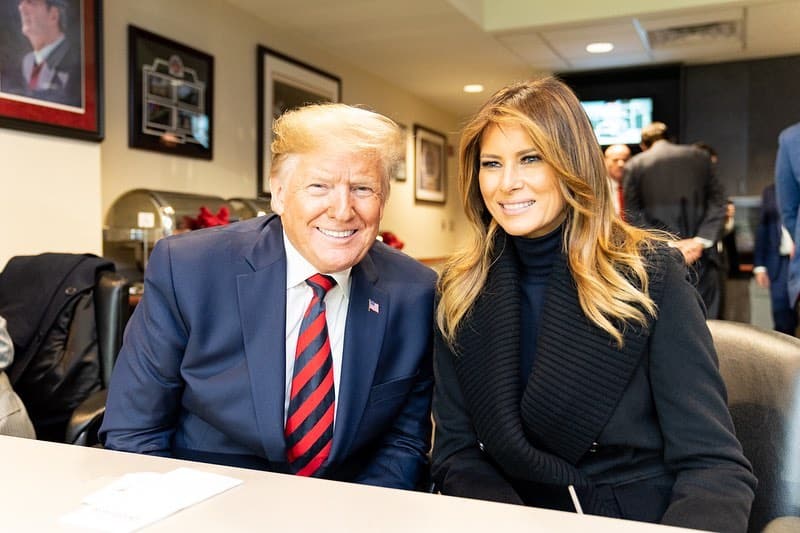 In 2005, he married Melania Trump, who is his current wife. Throughout his life, he has been married and divorced twice and has sired children from his past marriages.
Donald Trump children
In 1977, he married Ivana Zelníčková, a Czech model, and that year they got their first child, Donald Trump Jnr. In 1981, they got their second child, Ivana Trump, and in 1994, a third child, Eric.
In 1992, Ivana Zelníčková and Donald got divorced on claims that he was in a relationship with Marla Maples. In 1993, Donald married Marla, and later that year, they got their first child, whom they named Tifanny. They then got divorced in 1999.
In 2006, Melania gave birth to their youngest son, Baron.
Donald Trump party
Since the '80s, he has actively been involved in the country's political matters. He did not run for president in 2000 when most people had expected him to. Instead, he published his book, The America We Deserve, which was a reflection of his political views. By then, he had left the Republican Party for the Reform Party. During the 2012 presidential election, he rejoined the Republican Party, and even though he did not run for president, he maintained a high public profile although it was controversial.
President Donald Trump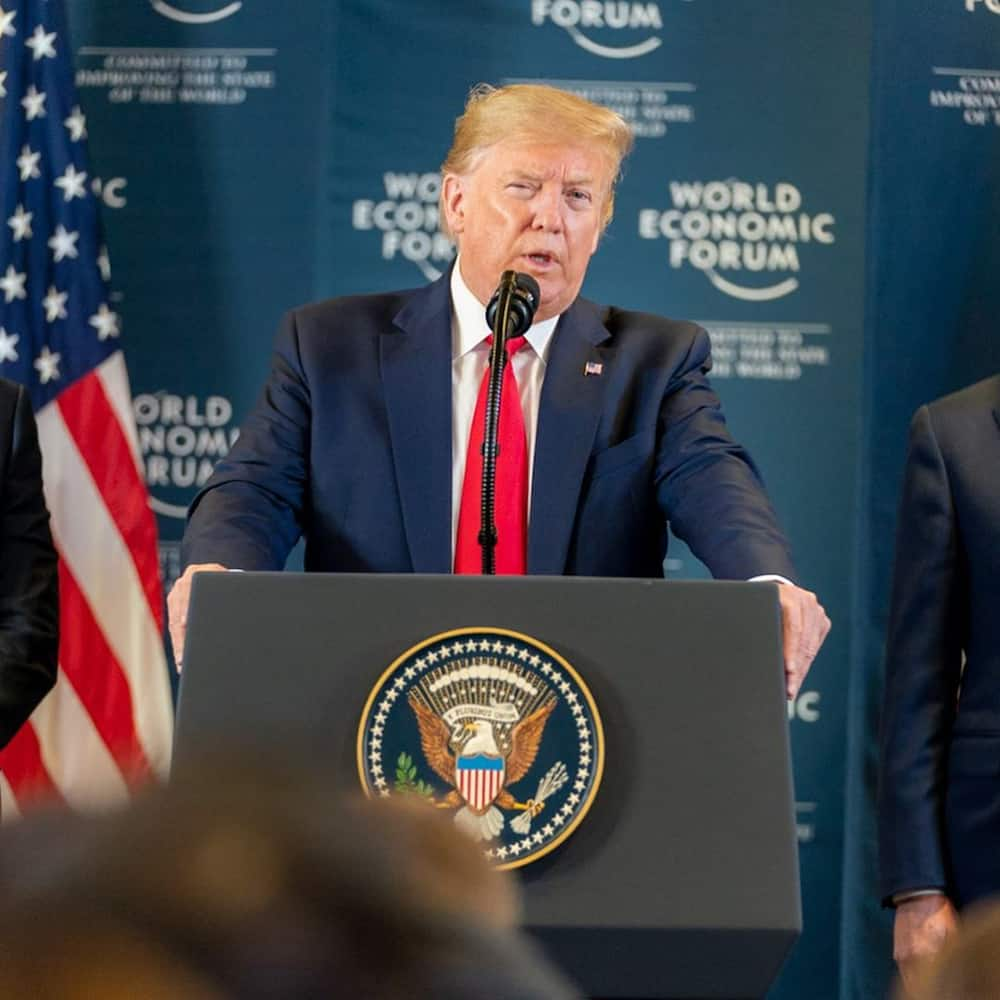 In June 2015, he announced that he would be running for president in the 2016 presidential elections. During the campaign season, he pledged the political views that he had aired in his book, The America We Deserve. In 2016, he won the elections and was inaugurated in January 2017 as the 45th president of the United States of America.
Donald Trump latest news
Amidst the fear and panic that most nations are facing regarding the ongoing coronavirus pandemic, the United States is one of the hard-hit countries. As the head of state, Trump had so much confidence that the situation would be under control. He had even stated that the ongoing lockdown would be lifted during the Easter weekend.
However, on 30th March 2020, he declared that the strict social distancing rules be put in place for another one month since America was at risk of witnessing up to 200,000 possible deaths due to the coronavirus. He also projected that the country would be on its way to recovery by June.
READ ALSO: Former US President Bill Clinton, Hillary send over 400 pizzas to health workers fighting COVID-19
Frequently asked questions
Here are some of the frequently asked questions about the 45th president of the USA.
How old is Donald Trump?
Currently, he is 74 years old in 2020.
When did Trump become president?
He became the 45th president of the United States of America on 20th January 2017 when he was inaugurated.
What is the ethnicity of President Trump?
He is American.
Donald Trump has showcased smart investment skills. From the 1 million dollar loan that he got from his father, he has built a chain of businesses that are several times higher than his initial investment.
READ ALSO:
Hunter Biden bio: wife, net worth, children, parents, latest news
USA reveals its plan for 5G technology without China's Huawei
US kills Al-Qaeda leader Qasim al-Raymi in drone strike in Yemen
Facebook happy to pay Europe more tax – Leaked statement reveals
Source: Briefly News