Latest Makhadzi songs, videos and collaborations 2020-2021
Most of the latest Makhadzi songs in 2020 and 2021 are collaborations with renowned artists from the Southern parts of Africa. The queen of Bolobedu music is known for her 2020 successful album titled Matorokisi and for working with MASTER KG in some of her songs. As one of the most successful female musicians in 2020-2021, she has numerous musical awards in her name and massive fame in South Africa. The rate of Makhadzi songs downloads on Spotify and iTunes is in millions.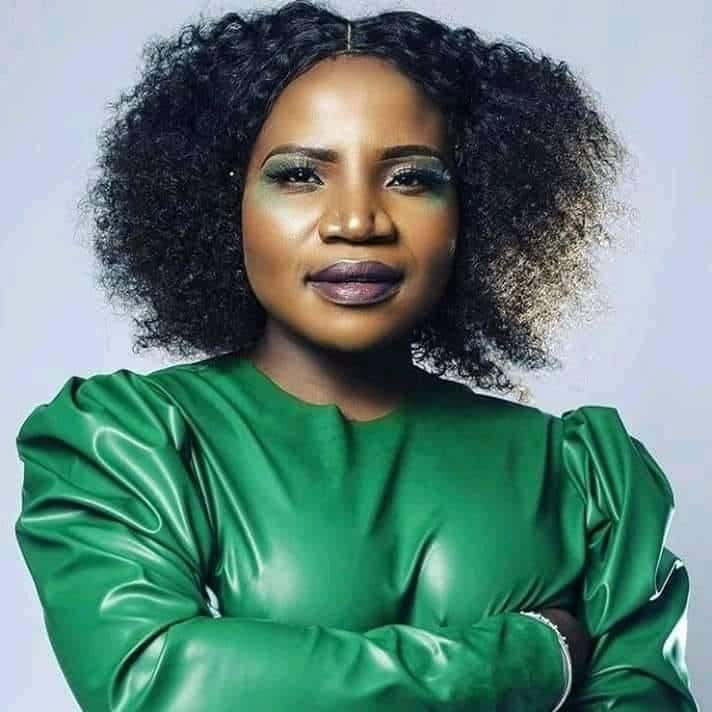 Makhadzi songs 2020 skyrocketed from thousands to millions of views, massive downloads, and heavy rotation in South African clubs, radio stations, and personal playlists. As a result, Makhadzi real name, Ndivhudzannyi Ralivhona, came to the limelight across the continent and among Africans in the diaspora.
Makhadzi new album and songs
The Matorokisi hitmaker gives her fans enough reasons to smile by focusing on native but popular South African beats as artistic charms for producing memorable tunes. Listen to these latest Makhadzi songs and collaborations from 2020 to 2021 and share your views.
1. Tshinada - MASTER KG Ft. Khoisan Maxy and Makhadzi (12.7 million views)
Jack Bohloko shot the song in Botswana and officially released it on 5th January 2020. The vocal chemistry between the Botswana music queen, Khoisan Maxy, Moakhadzi, and the Jerusalema hitmaker Master KG made Thsinada an international hit song with over 12.7 million YouTube views now.
2. Murahu - Makhadzi Ft. Mr Brown (4.3 million views)
Since its release on 20th November 2020, the song has over 4.3 million views on YouTube. The lyrics are therapy to the listeners' hearts during trials and tribulations. It is one of the songs you need for comfort, inspiration, and relaxation.
3. Thandolwam' Nguwe - Mr Brown Ft. Zanda Zakuza & Makhadzi (1.2 million views)
Makhadzi's voice uniquely fits any music genre. She is naturally talented, and Thandolwam' Nguwe's impact on her audience will never fade. The 3rd December 2020 release has brought over 1.2 million YouTube views.
4. Tshelede Iya Hana - Makhadzi (1.17 million views)
Club-goers and DJs love playing this party song since it was released on the 26th of August 2019. The 2020 Tshelede Iya Hana live performance has over 1.17 million YouTube views. The grand drum beats maintain a fast rhythm for dancing from the start to the end.
5. Sugar Sugar - Makhadzi Ft. Mampintsha (802k views)
The one-month-old song has over 802k YouTube views. Makhadzi fans saw the video for the first time on 5th February 2021. Sugar Sugar is a simple yet classy and great choice to have in your Makhadzi 2020 songs download playlist this year.
6. Maxaka - Dj Call Me Ft. Makhadzi, Mr Brown & Dj Dance (760k views)
Makhadzi songs 2020 Mashaka video has over 760k YouTube views since it premiered on 17th December 2020. The artists released the audio on 22nd March 2020, and it has over a million views a year down the line. Makhadzi showcases her rich vocals by rhyming to fast beats.
7. Madhakutswa - Makhadzi ft Gigi Lamayne (550k views)
The musicians dropped the hit eight months ago on 30th June 2020. Their song is almost getting to 550k views, and the vocals and bits are undeniable pieces of evidence that she makes Africa proud worldwide.
8. Makoti Pitori - Vee Mampeezy Ft. Makhadzi & Dj Call Me (468k views)
Makoti Pitori's catchy lyrics sure make it a wise selection whenever you make a playlist. Over 468k people would not view the fascinating song since its release on 5th January 2021 if it was not a masterpiece, right?
9. Gagalanga - Makhadzi (421k views)
Listening to Gagalanga makes you wish to meet her. With over 421k views, the song has nothing but good vibes ever since it came out on 4th December 2020. She really proves that South Africa has great music.
10. Ngwago - Prince Benza Ft. Makhadzi (420k views)
The audio is barely a month old, yet it has more than 420k views. It seems her fans were eagerly waiting for her to upload it on 21st February 2021. They are highly anticipating viewing the video as soon as possible.
Join millions of fans who download Makhadzi songs from 2020 to 2021 across all the major music download platforms. Her strong vocals, energetic dance moves, and themed productions make her an exceptional artist in Mzansi.
READ ALSO: Top South Africa struggle songs: 12 inspiring anti-apartheid songs you should know
Briefly.co.za took South Africans back to their roots with a list of 12 inspiring anti-apartheid songs. South African musicians used music to inspire their people to fight for freedom from the racist government. The Black community's older generation knows the lyrics of these songs like the backs of their hands. Do you know any Black anti-apartheid songs? Find out today.
Source: Briefly News