30 sincere condolences messages with images
Death is not something easy to cope with. If someone you know has recently lost a close person, it can be difficult to find the right words to say to them for encouragement. We have 30 condolences messages for you to sincerely express your feelings to the person who has lost a loved one.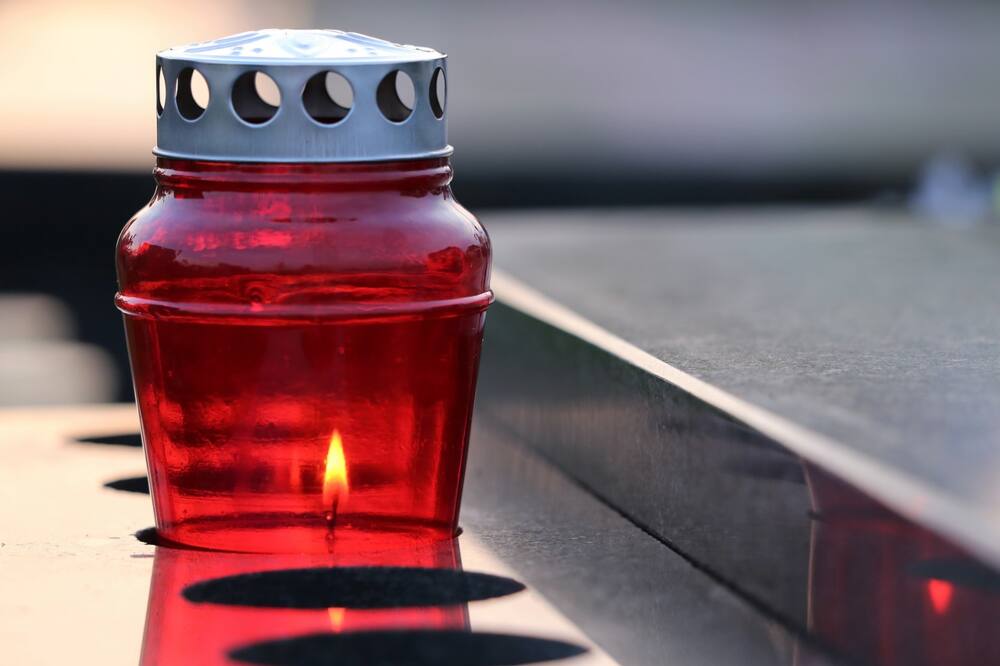 These sympathy messages are for giving your sympathies to a friend or to a family member. These are the most sincere condolences messages for the loss of a father, loss of a mother and for the loss of a child. Read on to find the rest in peace messages that best expresses how you feel.
Messages of condolences
1. I cannot understand what you are going through at this moment. I send you my deepest condolences.
2. I am keeping you and your family in my thoughts and prayers.
3. I am here for you if you need anything.
4. Do not hesitate to reach out to me for anything.
5. While it may not always make sense to us, we must never doubt God's plan.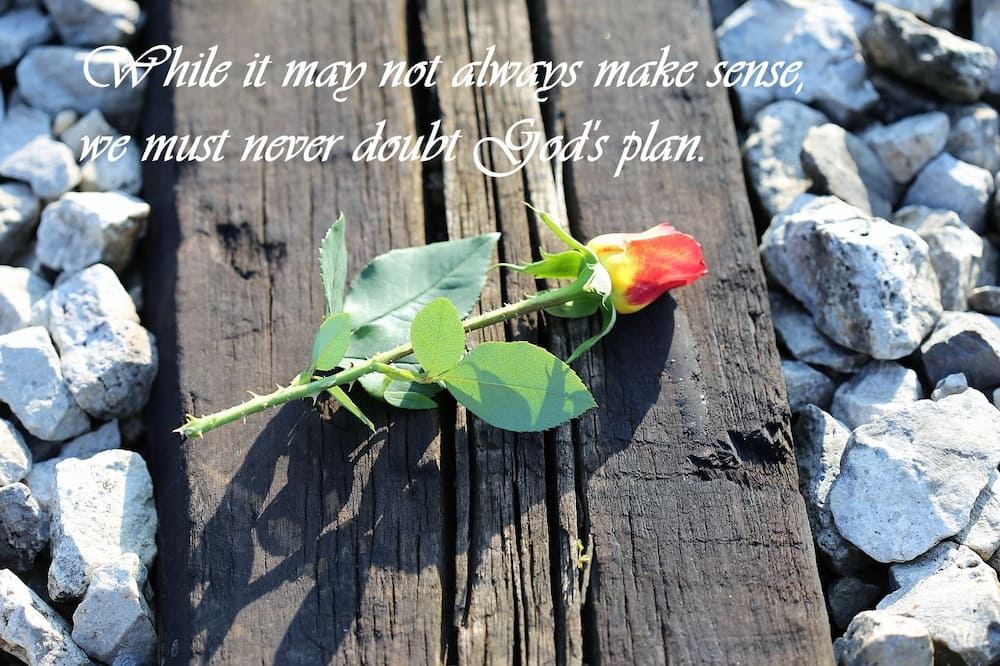 Condolences messages for the loss of a child
6. Do not worry, you will be reunited one day in heaven.
7. I want to express my condolences, but believe that this pain shall also pass with God's healing.
8. May God's grace comfort you in this time of pain.
9. I am very sorry for the loss of your child. Heaven has gained another angel.
10. I pray you find inner peace in this hard time of need.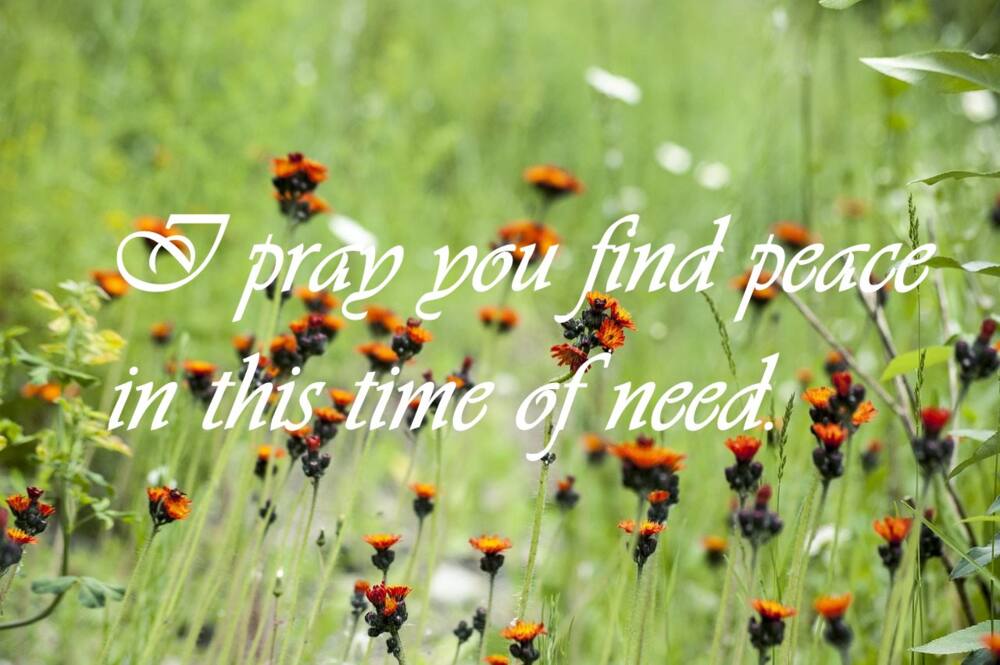 11. We will always remember and miss him/her.
Condolences messages for loss of mother
12. We loved her, but God loved her more. May she rest in peace.
13. I am completely lost for words at this news. May she rest in peace.
14. I am deeply saddened by the news of your mother's passing. May her soul rest in peace.
Condolences messages for loss of father
15. I am sending you and your family my undying love and support.
16. We may all know that death is inevitable, but that knowledge does not reduce the grief we feel when someone we love dies.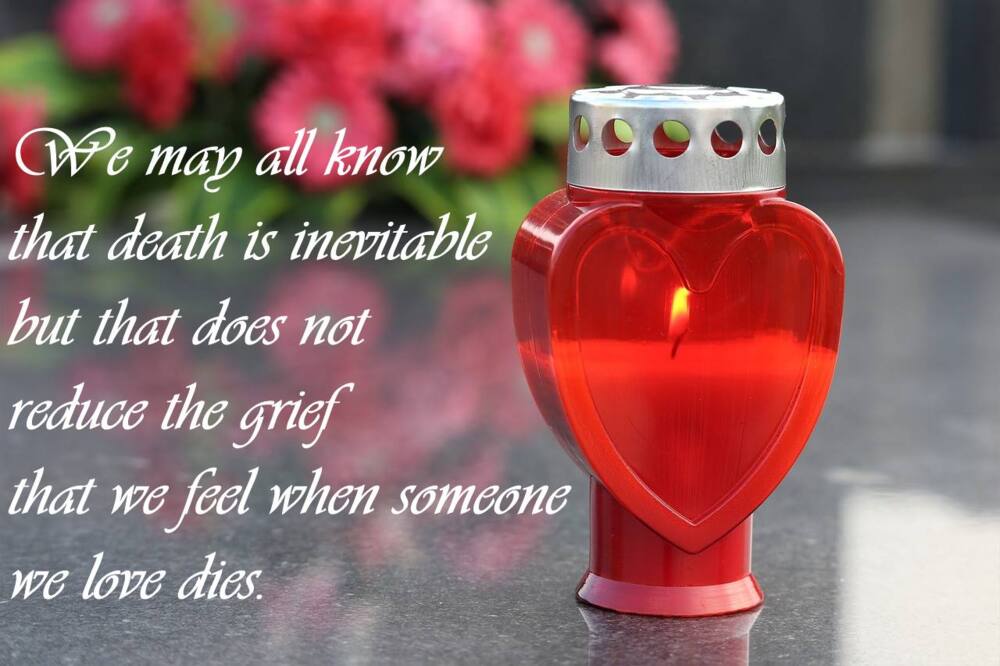 17. We will forever have him alive in our memories.
18. He may no longer be physically present with us in this world but is forever in our hearts.
19. I am deeply sorry for the loss of your father. I pray you find the strength you need from God.
20. My deepest condolences for the loss of your father. Now you have another angel watching you in heaven.
Famous sincere condolences quotes
21. When he shall die, Take him and cut him out in little stars, And he will make the face of heaven so fine That all the world will be in love with night And pay no worship to the garish sun. - William Shakespeare.
22. He who has gone, so we but cherish his memory, abides with us, more potent, nay, more present than the living man. - Antoine de Saint-Exupery.
23. There are no goodbyes for us. Wherever you are, you will always be in my heart. - Mahatma Gandhi.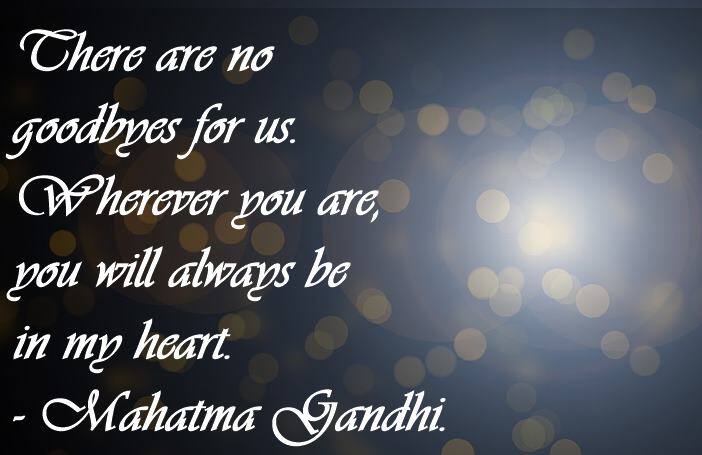 24. He spoke well who said that graves are the footprints of angels. - Henry Wadsworth Longfellow.
25. There is a sacredness in tears. They are not the mark of weakness, but of power. They speak more eloquently than ten thousand tongues. They are the messengers of overwhelming grief, of deep contrition, and of unspeakable love. - Washington Irving.
26. Like a bird singing in the rain, let grateful memories survive in time of sorrow. - Robert Louis Stevenson.
Bible condolence quotes
27. Matthew 5:4 - Blessed are those who mourn, they shall be comforted.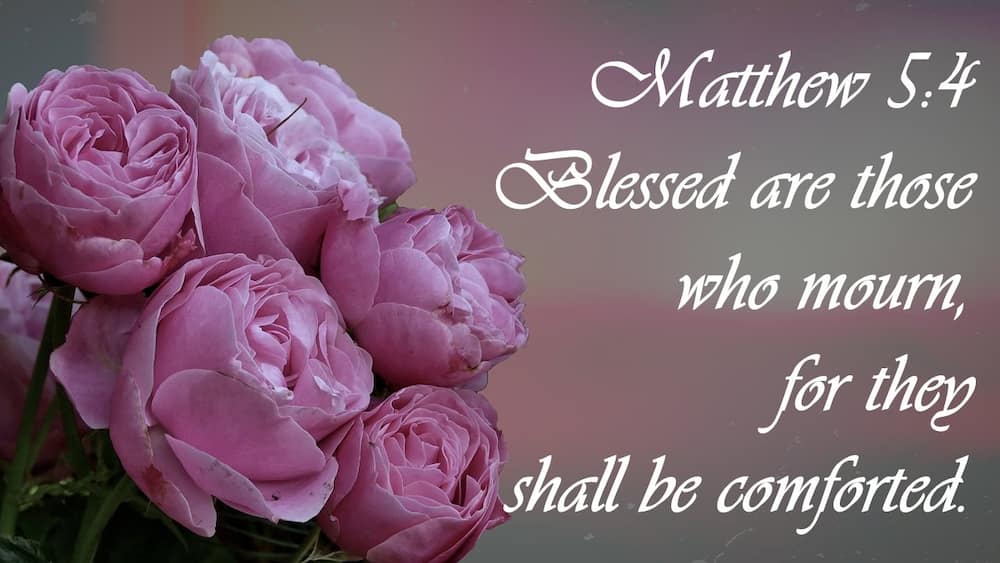 28. Isaiah 57:1-2 - (1) The righteous perish, and no one takes it to heart; the devout are taken away, and no one understands that the righteous are taken away to be spared from evil. (2) Those who walk uprightly enter into peace; they find rest as they lie in death.
29. 2 Timothy 4:7 - I have fought a good fight, I have finished my course, I have kept the faith.
30. 1 Thessalonians 4:13-14 - (13) But I would not have you to be ignorant, brethren, concerning them which are asleep, that ye sorrow not, even as others which have no hope. (14) For if we believe that Jesus died and rose again, even so them also which sleep in Jesus will God bring with him.
These 30 condolences messages will help you let someone who has lost a loved one know that you are sincerely there for them to help them deal with the pain. The messages will help you send condolences to a colleague, friend, or a family member.
READ MORE:
How to port to Telkom in 2019?
Now job shedding too? Eskom says it will cut jobs to curb losses
Wow: Caster Semenya honoured in amazingly touching Nike advert
Source: Briefly News