110 comforting bible verses about death of a loved one
Everyday life serves us with joys and grief in varying measures. We are always keen to notice the share of grief, mainly due to the pain that comes along. Take the loss of a loved one, for example. It can easily take a toll on you unless you have enough Bible verses about death to encourage you. You need every comforting verse that the Bible has to keep your mind focused more on God and not on the problem.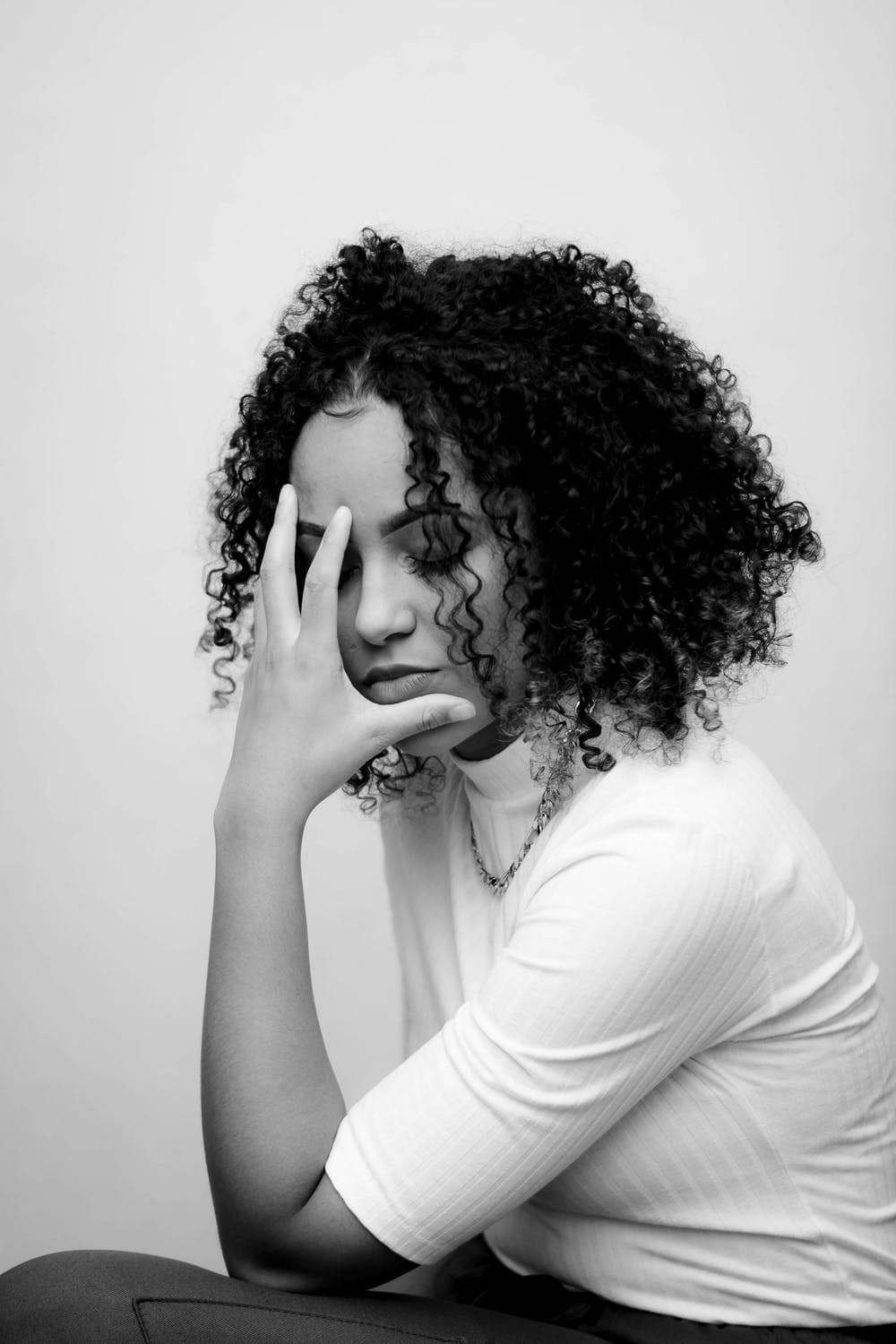 The following are 110 amazing scriptures most of which are Bible verses for funerals. Did you know that these verses can keep your hope alive during the emotional draining and excruciating moments?
1. Romans 8:38-39
For I am sure that neither death nor life, nor angels nor rulers, nor things present nor things to come, nor powers, nor height nor depth, nor anything else in all creation, will be able to separate us from the love of God in Christ Jesus our Lord.
2. Revelation 21:4
He will wipe away every tear from their eyes, and death shall be no more, neither shall there be mourning, nor crying, nor pain anymore, for the former things have passed away.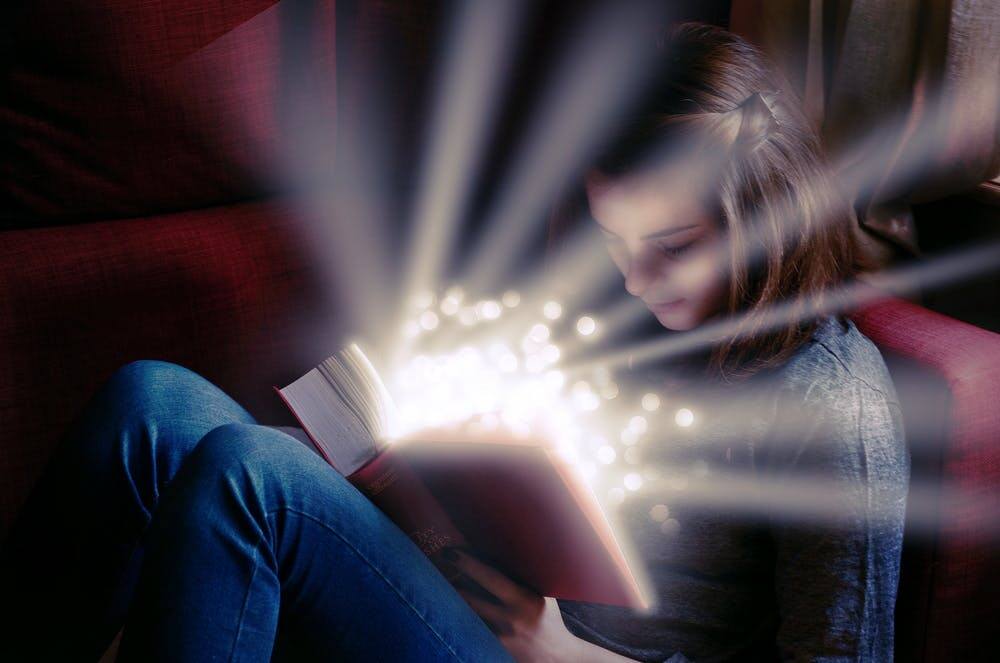 Psalm 116:15 is a great verse to read while remembering a loved one
3. Psalm 116:15
Precious in the sight of the LORD is the death of his saints.
4. John 11:25-26
Jesus said to her, I am the resurrection and the life. Whoever believes in me, though he die, yet shall he live, and everyone who lives and believes in me shall never die.
5. 1st Corinthians 2:9
No eye has seen, nor ear heard, nor the heart of man imagined, what God has prepared for those who love him.
6. Revelation 1:17-18
When I saw him, I fell at his feet as though dead. But he laid his right hand on me, saying, "Fear not, I am the first and the last, and the living one. I died, and behold I am alive forevermore, and I have the keys of Death and Hades".
7. 1st Thessalonians 4:13-14
But we do not want you to be uninformed, brothers, about those who are asleep, that you may not grieve as others do who have no hope. For since we believe that Jesus died and rose again, even so, through Jesus, God will bring with him those who have fallen asleep.
8. Romans 14:8
If we live, we live for the Lord; and if we die, we die for the Lord. So, whether we live or die, we belong to the Lord.
9. Luke 23:43
Jesus answered him, "Truly, I tell you, today you will be with me in paradise".
READ ALSO: Ntokozo Mbambo biography, age, baby, husband, wedding, songs, albums, and Instagram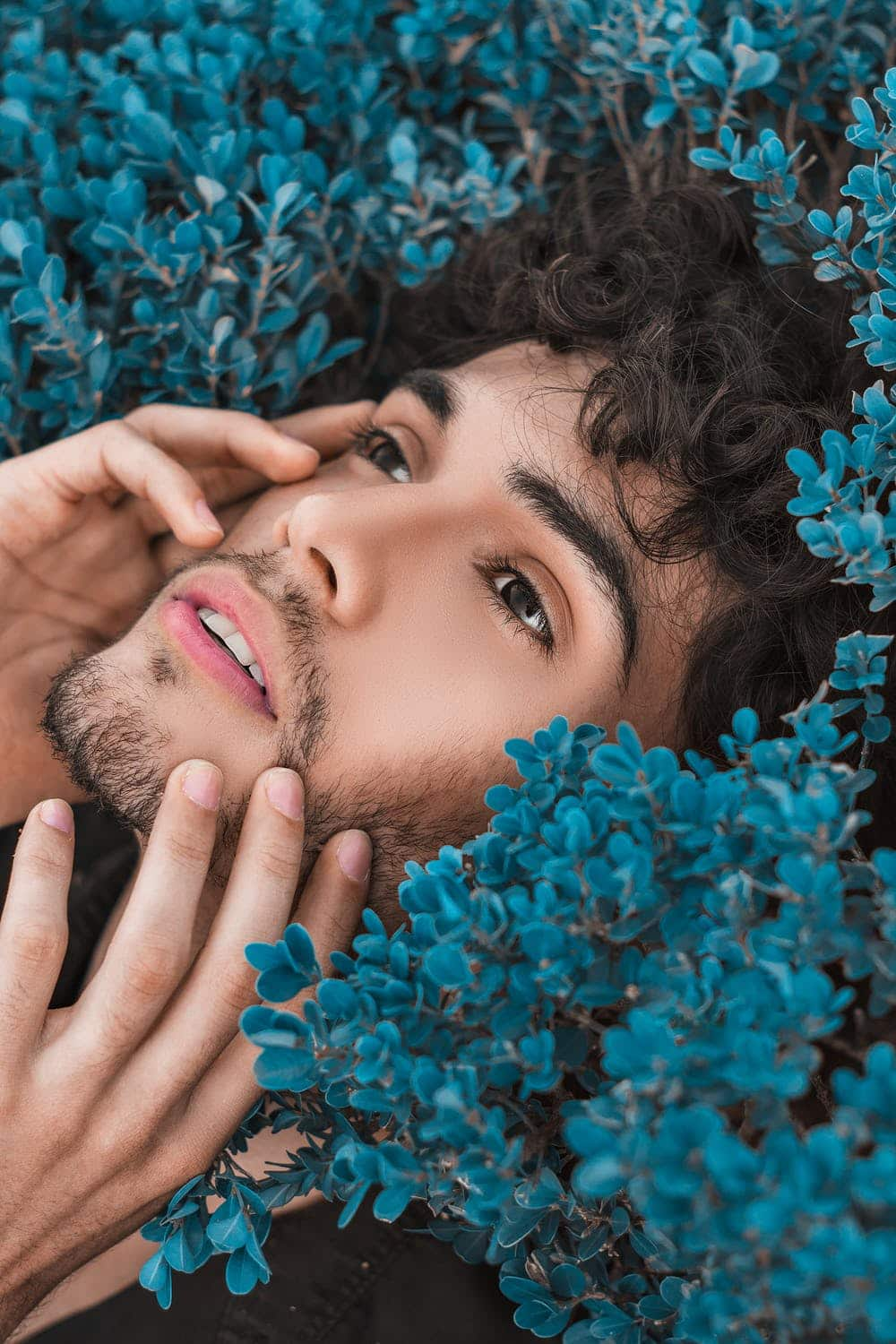 Ecclesiastes 12:7 is one of the most common funeral scriptures.
10. Ecclesiastes 12:7
And the dust returns to the ground it came from, and the Spirit returns to God who gave it.
11. 1 Corinthians 15:51
Behold ! I tell you a mystery. We shall not all sleep, but we shall all be changed.
13. Ecclesiastes 7:1
A good name is better than precious ointment, and the day of death than the day of birth.
14. Psalm 73:26
My flesh and my heart may fail, but God is the strength of my heart and my portion forever.
15. Romans 6:23
For the wages of sin is death, but the free gift of God is eternal life in Christ Jesus, our Lord.
READ ALSO: A-Z list of churches in South Africa
16. 1st Corinthians 15:54
When the perishable has been clothed with the imperishable and the mortal with immortality, then the saying that is written will come true;
"Death has been swallowed up in victory".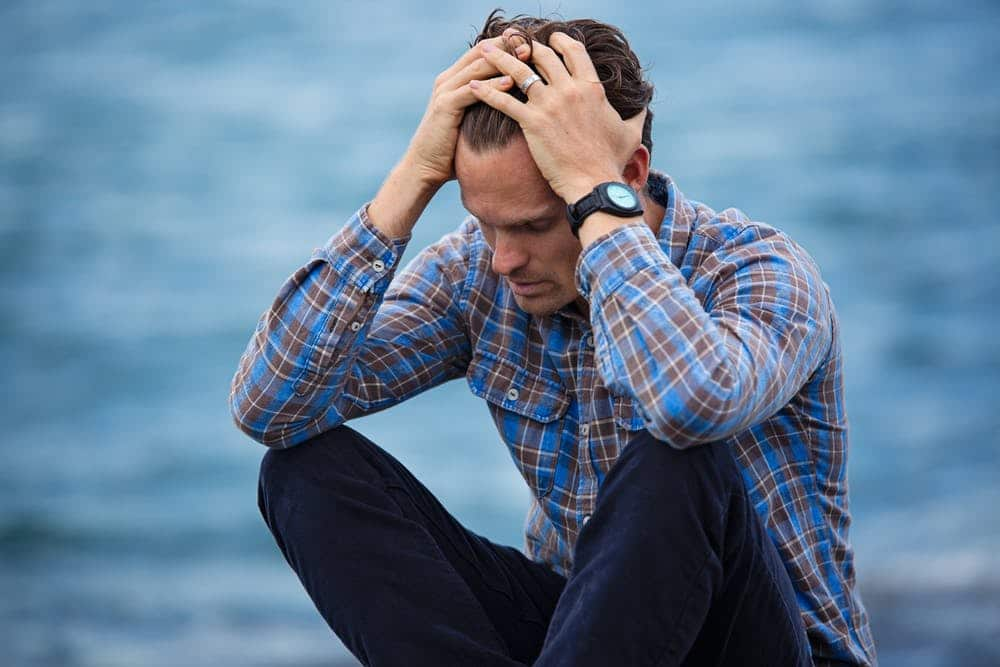 17. 1st Corinthians 15:56
The sting of death is sin, and the power of sin is the law. But thanks be to God ! He gives us the victory through our Lord Jesus Christ.
18. 1st Corinthians 15:58
Where, O death is your victory? Where, O death is your sting?
19. John 14:1-4
Let not your hearts be troubled. Believe in God; believe also in me. In my Father's house are many rooms. If it were not so, would I have told you that I go to prepare a place for you?
20. 1 Thessalonians 4:16-18
For the Lord, himself will descend from heaven with a cry of command, with the voice of an archangel, and with the sound of the trumpet of God. And the dead in Christ will rise first. Then we who are alive, who are left, will be caught up together with them in the clouds to meet the Lord in the air, and so we will always be with the Lord.
21. 1 Thessalonians 5:9-11
For God has not destined us for wrath, but to obtain salvation through our Lord Jesus Christ, who died for us so that whether we are awake or asleep, we might live with him.
22. Psalm 23:4
Even though I walk through the valley of the shadow of death, I will fear no evil, for you are with me; your rod and your staff, they comfort me.
23. Philippians 3:20-21
But our citizenship is in heaven, and from it, we await a Savior, the Lord Jesus Christ, who will transform our lowly body to be like his glorious body.
24. 1 Corinthians 15:20
But in fact, Christ has been raised from the dead, the first-fruits of those who have fallen asleep.
25. Revelation 14:13
Then I heard a voice from heaven say,
Write this; "Blessed are the dead who die in the Lord from now on".
"Yes," says the Spirit, they will rest from their labor, for their deeds will follow them.
25. Isaiah 57:1
The righteous perish, and no one takes it to heart; the devout are taken away, and no one understands that the righteous are taken away to be spared from evil.
26. Isaiah 57:2
Those who walk uprightly enter into peace; they find rest as they lie in death.
27. Revelation 21:4
He will wipe every tear from their eyes. There will be no more death or mourning or crying or pain, for the old order of things has passed away.
28. Romans 14:8
If we live, we live for the Lord; and if we die, we die for the Lord. So, whether we live or die, we belong to the Lord.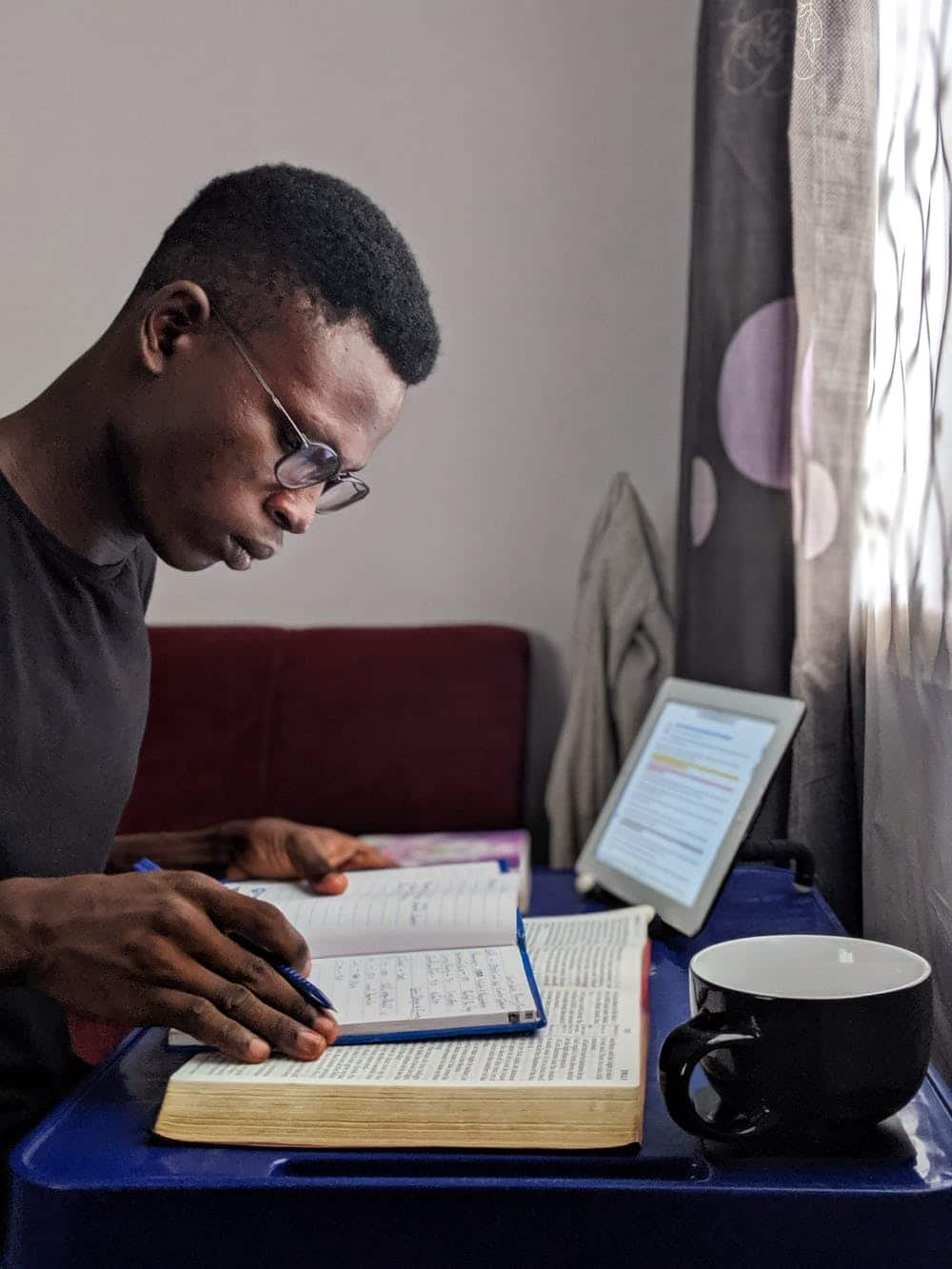 29. 2nd Corinthians 4:17
For our light and momentary troubles are achieving for us an eternal glory that far outweighs them all.
30. 2nd Corinthians 4:18
So we fix our eyes not on what is seen, but on what is unseen since what is seen is temporary, but what is unseen is eternal.
31. John 14:2
My Father's house has many rooms; if that were not so, would I have told you that I am going there to prepare a place for you?
Philippians 1:21 is one of Paul's most beautiful Bible verses
32. Philippians 1:21
For to me, to live is Christ and to die is gain.
33. 1st Corinthians 15:22
For as in Adam, all die, so in Christ, all will be made alive.
READ ALSO: Our readers reveal the reasons why they stopped going to church
34. Romans 8:39-39
For I am convinced that neither death nor life, neither angels nor demons, neither the present nor the future, nor any powers, neither height nor depth, nor anything else in all creation, will be able to separate us from the love of God that is in Christ Jesus our Lord.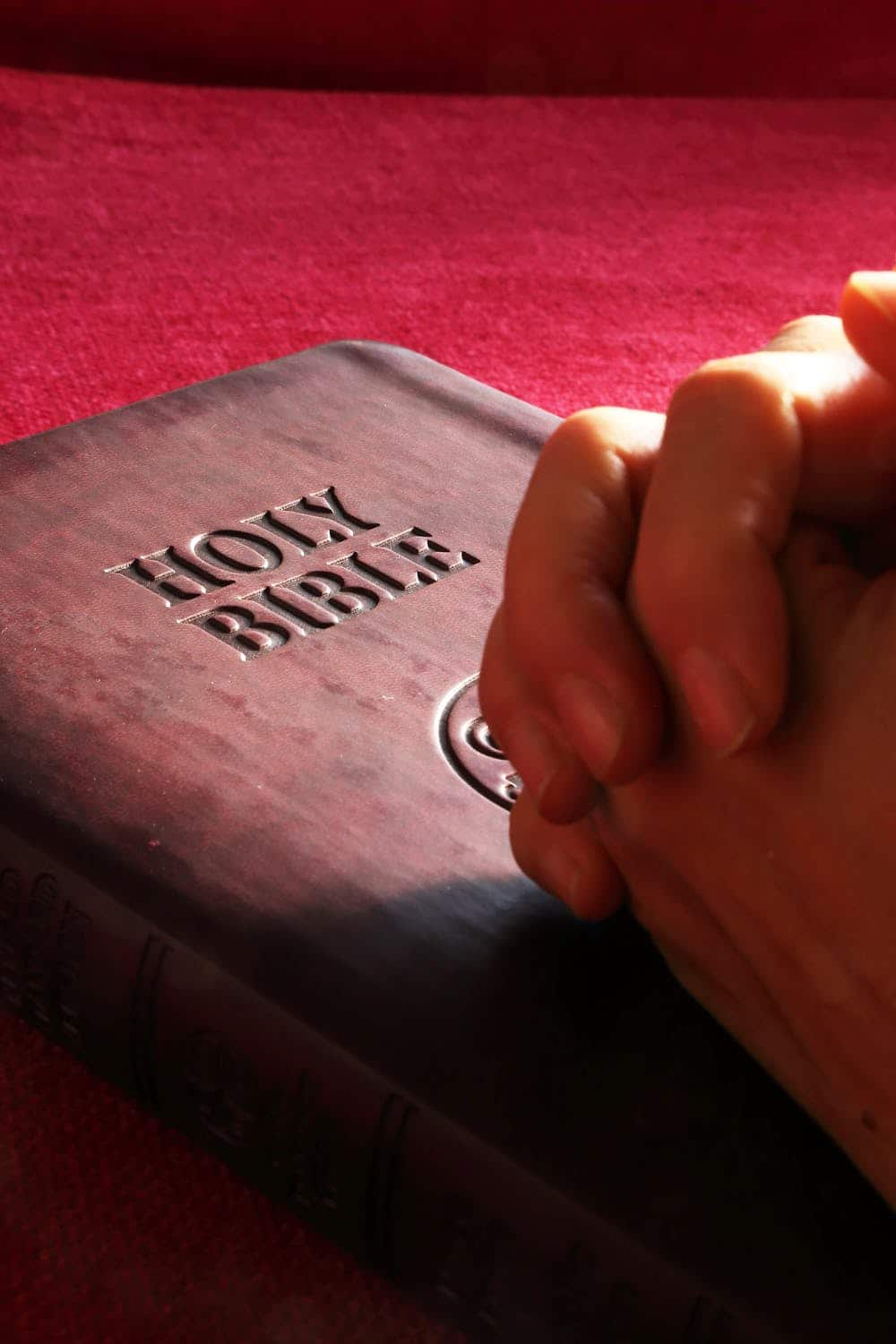 35. 2nd Timothy 2:11-13
Here is a trustworthy saying; If we died with him, we will also live with him.
36. 1st Corinthians 15:21
For since death came through a man, the resurrection of the dead comes also through a man
37. Romans 5:7
Very rarely will anyone die for a righteous person, though for a good person someone might possibly dare to die.
38. Romans 5:8
But God shows his love for us in that while we were still sinners, Christ died for us.
39. Revelation 20:6
Blessed and holy are those who share in the first resurrection. The second death has no power over them, but they will be priests of God and of Christ and will reign with him for a thousand years.
40. Mathew 10:28
Do not be afraid of those who kill the body but cannot kill the soul. Rather, be afraid of the One who can destroy both soul and body in hell.
41. Mathew 16:25
For whoever wants to save their life will lose it, but whoever loses their life for me will find it
42. Psalm 139:7-8
Where can I go from your Spirit?
Where can I flee from your presence?
If I go up to the heavens, you are there;
If I make my bed in the depths, you are there.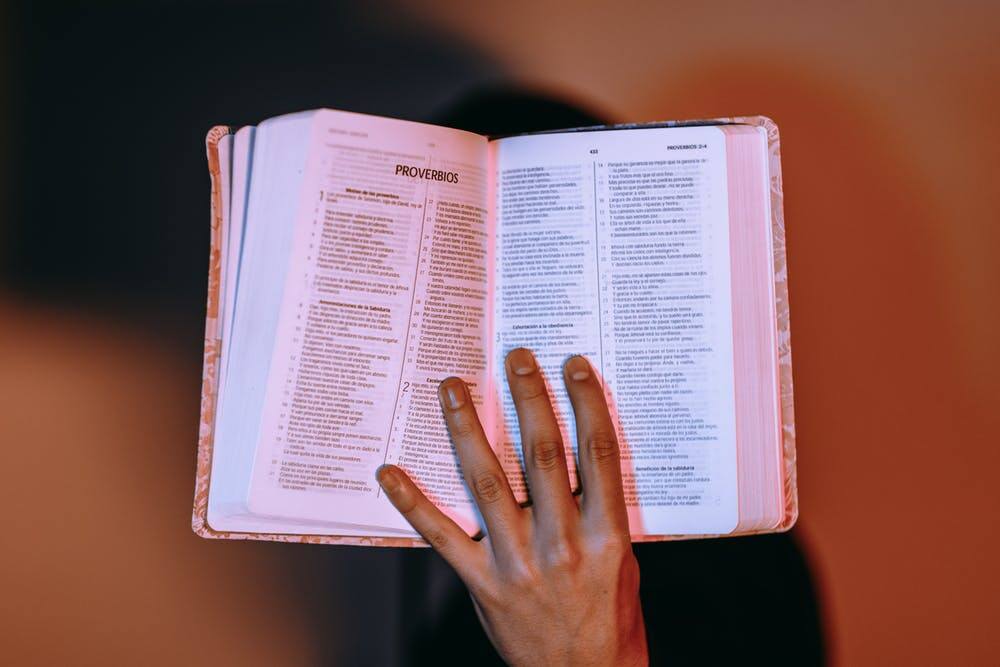 43. Romans 6:4
We were buried therefore with him by baptism into death so that as Christ was raised from the dead by the glory of the Father, we too might walk in newness of life.
44. Isaiah 41:10
So do not fear, for I am with you; do not be dismayed, for I am your God. I will strengthen you and help you; I will uphold you with my righteous right hand.
45. Psalm 34:18
The Lord is close to the broken-hearted and saves those who are crushed in Spirit.
46. Psalm 46:1-2
God is our refuge and strength; a very present help in trouble. Therefore we will not fear though the earth gives way, though the mountains be moved into the heart of the sea.
47. Proverbs 12:28
In the path of righteousness is life, and in its pathway there is no death.
48. John 10:27
My sheep hear my voice, and I know them, and they follow me. I give them eternal life, and they will never perish, and no one will snatch them out of my hand
49. Psalm 119: 50
My comfort in my suffering is this; Your promise preserves my life.
50. Lamentations 3:32
Though he brings grief, he will show compassion, so great is his unfailing love.
51. Isaiah 43:2
When you pass through the waters, I will be with you; and when you pass through the rivers, they will not sweep over you. When you walk through the fire, you will not be burned; the flames will not set you ablaze.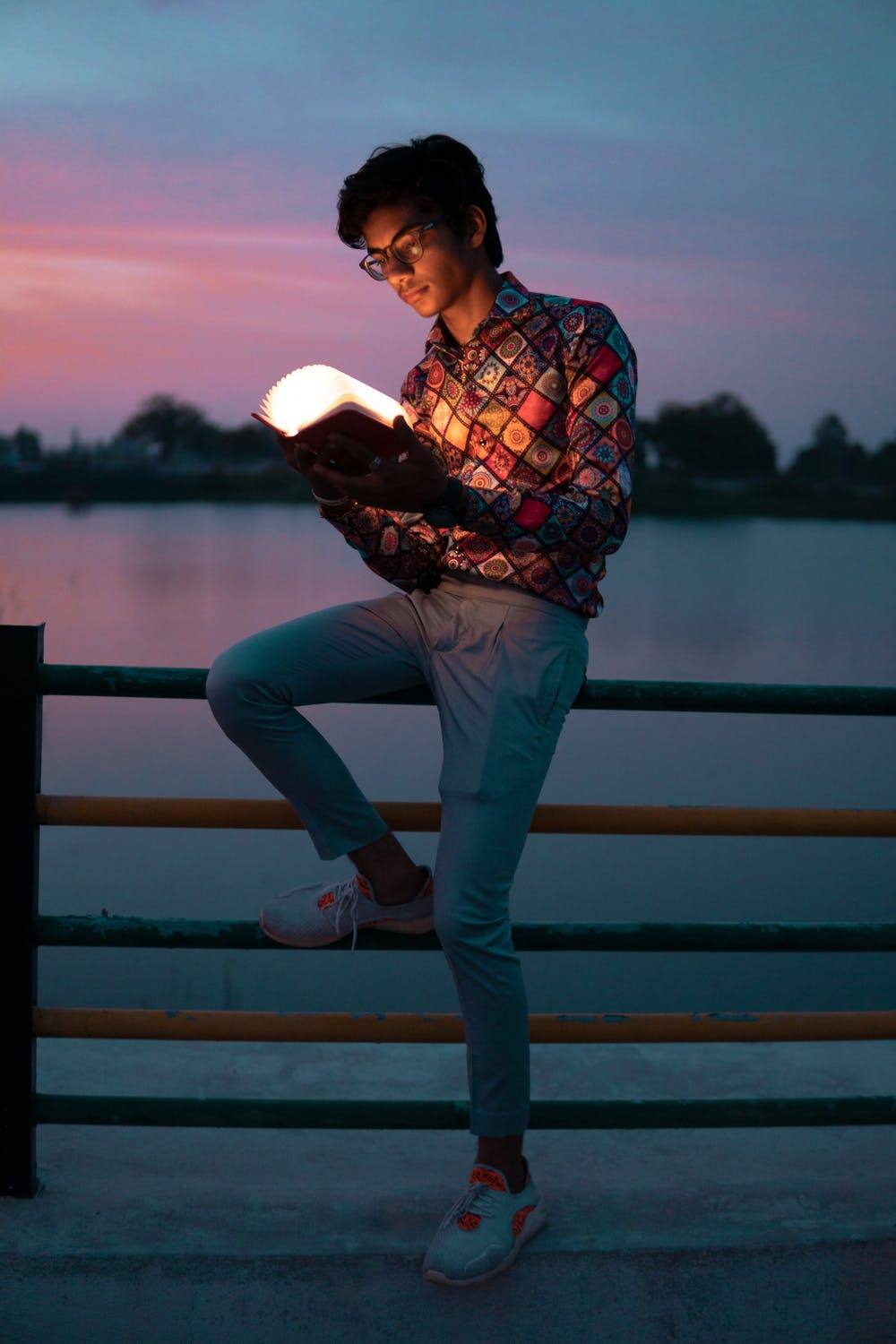 52. 1st Peter 5:6-7
Humble yourselves, therefore, under God's mighty hand, that he may lift you up in due time. Cast all your anxiety on him because he cares for you.
53.1st Corinthians 15:56-57
The sting of death is sin, and the power of sin is the law. But thanks be to God, who gives us the victory through our Lord Jesus Christ!
54. Psalm 27:4
For in the time of trouble, he shall hide me in his pavilion: in the secret of his tabernacle shall he hide me; he shall set me up upon a rock.
55. 2nd Corinthians 4:16-18
So we do not lose heart. Though our outer self is wasting away, our inner self is being renewed day by day. For this light momentary affliction is preparing for us an eternal weight of glory beyond all comparison, as we look not to the things that are seen but to the things that are unseen.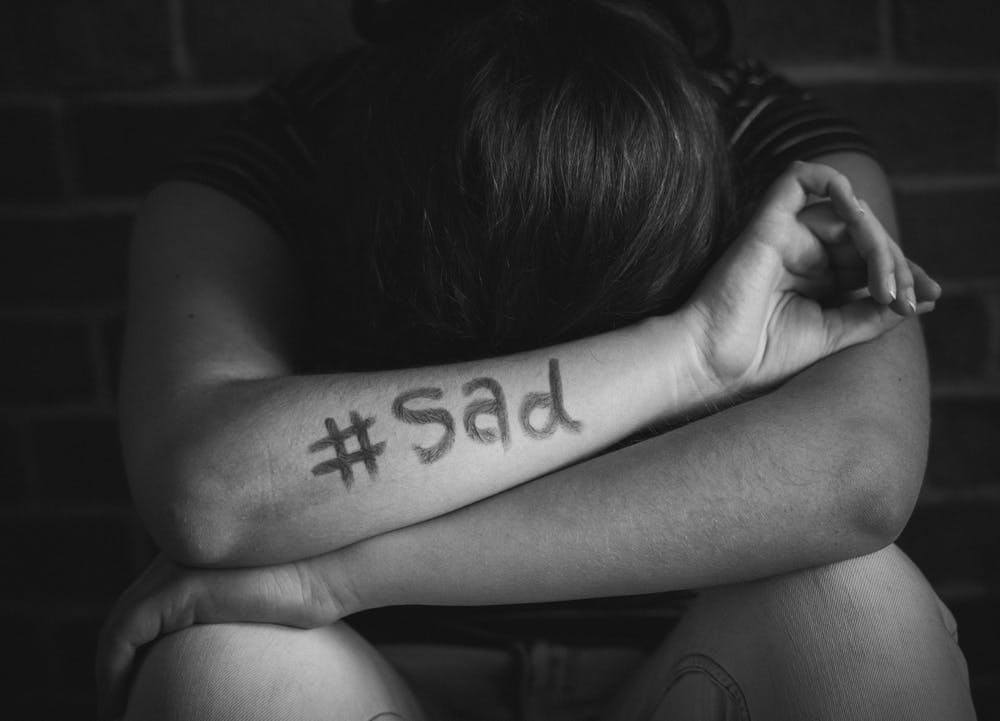 56. Psalm 30:5
For his anger lasts only a moment, but his favor lasts a lifetime; weeping may stay for the night, but rejoicing comes in the morning.
57. Romans 8:35
Who shall separate us from the love of Christ? Shall trouble or hardship or persecution or famine or nakedness or danger or sword?
58. Psalm 22:24
For he has not despised or scorned the suffering of the afflicted one; he has not hidden his face from him but has listened to his cry for help.
59. Psalm 121:2
My help comes from the LORD, the Maker of heaven and earth.
60. Psalm 73:26
My flesh and my heart may fail, but God is the strength of my heart and my portion forever."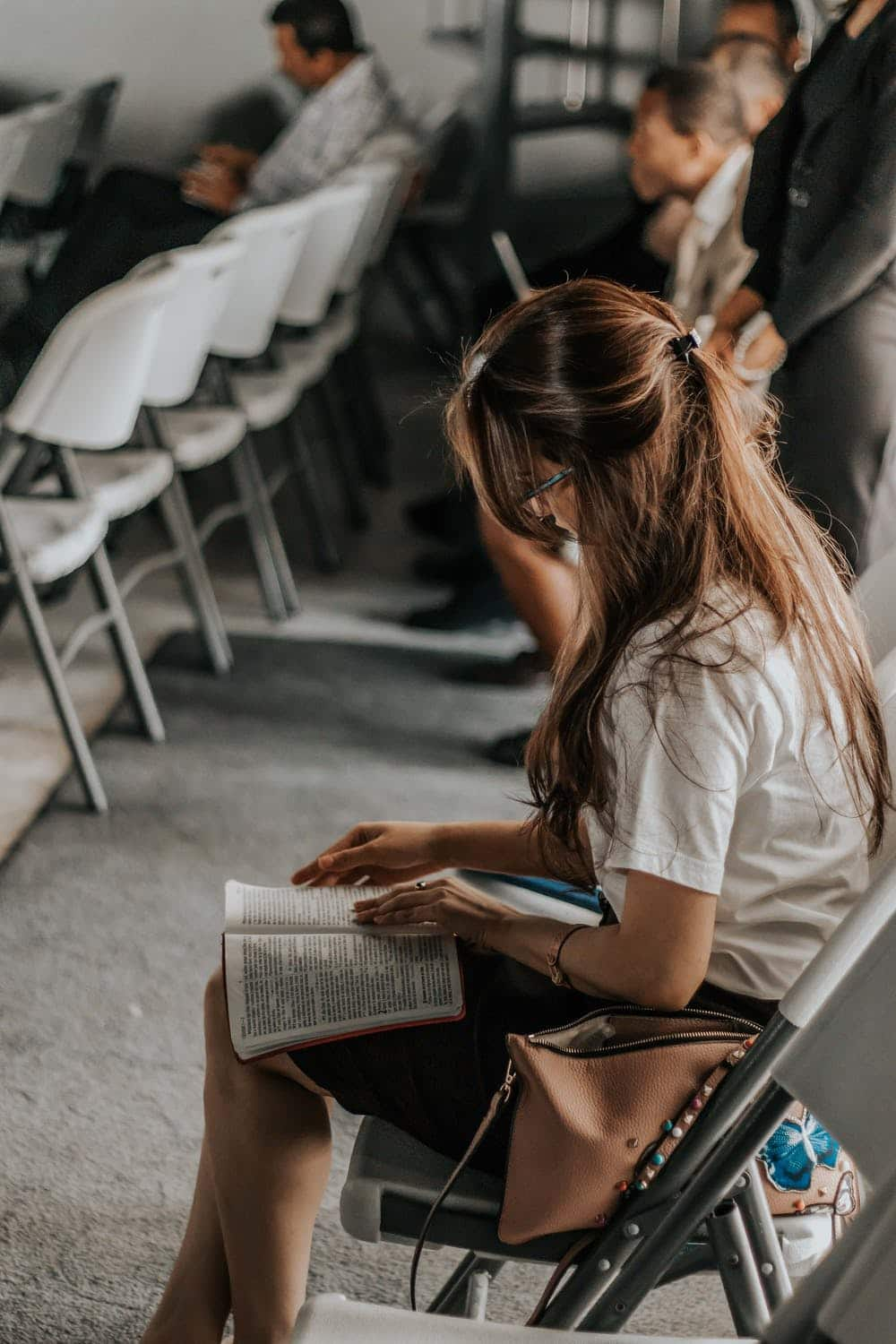 61. Isaiah 40:29
He gives strength to the weary and increases the power of the weak.
62. Isaiah 54:10
For the mountains may depart and the hills be removed, but my steadfast love shall not depart from you.
63. Luke 4:18
The Spirit of the Lord is upon me because he has anointed me to proclaim good news to the broken-hearted
64. Psalm 147:3
He heals the broken-hearted and binds up their wounds.
65. Psalm 27:13
I remain confident of this; I will see the goodness of the Lord in the land of the living.
66. Psalm 56:8
You keep track of all my sorrows; You have collected all my tears in your bottle. You have recorded each one in your book.
67. Psalm 18:28
My God turns my darkness into light
68. Psalm 145:8
The Lord is gracious and full of compassion.
69. Psalm 119: 76
Let your steadfast love comfort me according to your promise to your servant.
70. Nehemiah 8:10
Do not sorrow, for the joy of the Lord is your strength.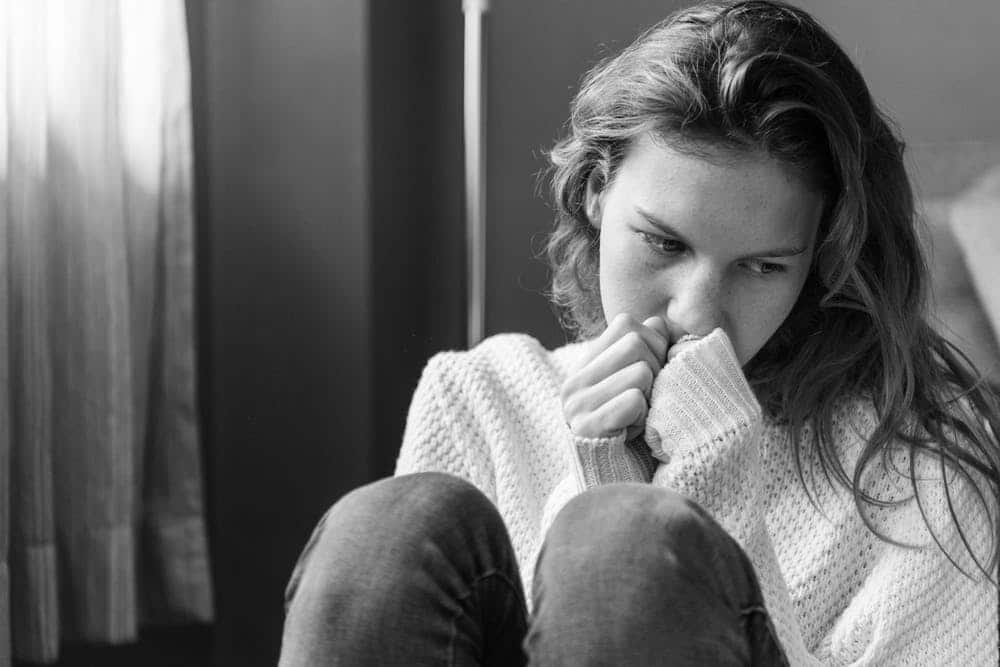 71. Lamentations 3:58
You have taken up my cause, O Lord; you have redeemed my life.
72. 2 Thessalonians 3:3
But the Lord is faithful, and he will strengthen you and protect you from the evil one.
73. Deuteronomy 31:8
The Lord is the one who goes ahead of you; He will be with you. He will not fail you or forsake you. Do not fear or be dismayed.
74. Psalm 34:19-20
Many are the afflictions of the righteous one, and Lord Jehovah delivers him from all of them. And he will keep all his bones that not one of them will be broken.
75. Psalm 25:16-18
Turn thee unto me, and have mercy upon me; for I am desolate and afflicted. The troubles of my heart are enlarged: bring thou me out of my distresses. Look upon mine affliction and my pain, and forgive all my sins
READ MORE : Lady, 24, buys her 1st house: "With God all things are possible"
1st Corinthians 10:13 is an awesome bible verse for passing of a loved one. Just read what it says;
76. 1 Corinthians 10:13
No trial has overtaken you that is not faced by others. And God is faithful: He will not let you be tried beyond what you can bear, but with the trial will also provide a way out so that you may be able to endure it.
77. Psalm 9:9-10
The Lord is a refuge for the oppressed, a stronghold in times of trouble.
78. Isaiah 30:15
In repentance and rest is your salvation, in quietness and trust is your strength.
79. John 14:27
Peace I leave with you; my peace I give you. I do not give to you as the world gives. Do not let your hearts be troubled and do not be afraid.
80. Psalm 145: 18-19
The Lord is near to all who call on him, to all who call on him in truth. He fulfills the desires of those who fear him; he hears their cry and saves them.
81. Isaiah 12:2
Surely God is my salvation; I will trust and not be afraid. The Lord, the Lord, is my strength and my song; he has become my salvation.
82. Psalm 138:3
When I called, you answered me; you made me bold and stouthearted.
83. Psalm 16:8
I have set the Lord always before me. Because he is at my right hand, I will not be shaken.
84. 2 Corinthians 12:9
My grace is sufficient for you, for my power is made perfect in weakness.
86. 1 Peter 5: 10
And the God of all grace, who called you to his eternal glory in Christ, after you have suffered a little while, will himself restore you and make you strong, firm and steadfast.
87. Hebrews 4:16
For we do not have a high priest who is unable to sympathize with our weaknesses, but we have one who in every respect has been tested as we are, yet without sin. Let us, therefore, approach the throne of grace with boldness, so that we may receive mercy and find grace to help in time of need.
88. 2 Thessalonians 3:16
Now may the Lord of peace himself give you peace at all times and in every way.
89. Psalm 91:2
I will say of the LORD,
He is my refuge and my fortress,
my God, in whom I trust.
90. Jeremiah 29:11
For I know the plans I have for you, says the Lord, plans for peace and not for evil, to give you a future and hope.
91. Psalm 71:20
You who have shown me great distress and troubles will revive me again, and will bring me up again from the depths of the Earth.
92. Romans 15:13
Now may the God of hope fill you with all joy and peace in believing, so that you may abound in hope, through the power of the Holy Spirit.
93. Romans 8:28
And we know that all things work together for good for those who love God, who are called according to his purpose.
Psalm 20 gives you direct bible verse comfort in time of loss
94. Psalm 20:1
May the Lord answer you in the day of trouble; May the name of the God of Jacob defend you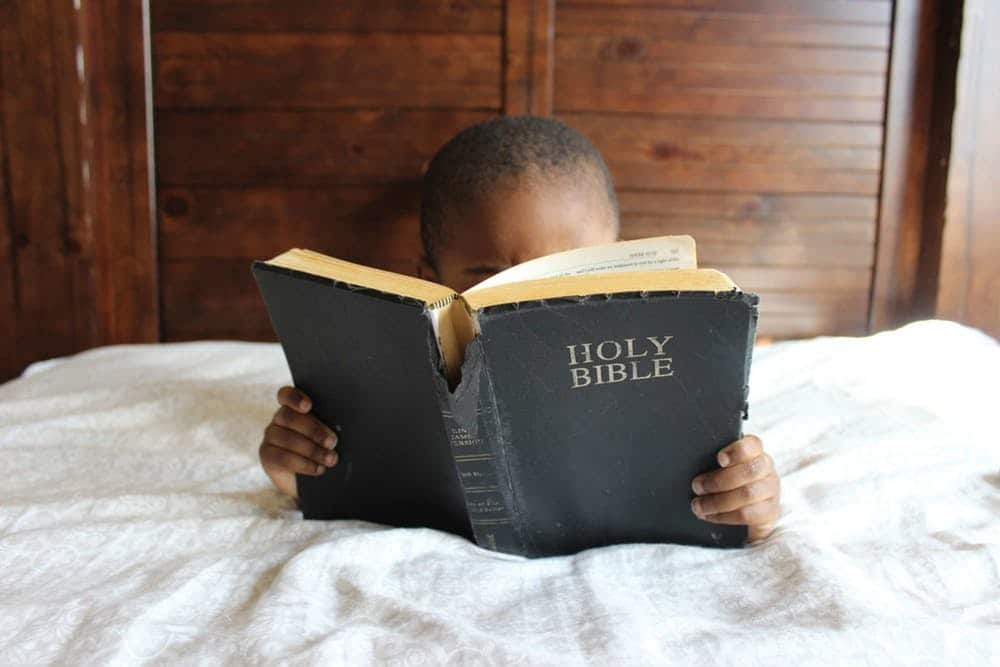 READ MORE : Beautiful friendship graduation goals: 'Look at God! We made it'
95. Job 1:21
He said, "Naked I came from my mother's womb, and naked I will depart. The LORD gave, and the LORD has taken away; may the name of the LORD be praised".
96. Deuteronomy 32:39
See now that I myself am He ! There is no god besides me. I put to death, and I bring to life, I have wounded, and I will heal, and no one can deliver out of my hand.
97. Proverbs 17:22
A cheerful heart is a good medicine, but a crushed spirit dries up the bones.
98. 1st Thessalonians 4:13
Brothers and sisters, we do not want you to be uninformed about those who sleep in death so that you do not grieve like the rest of mankind, who have no hope.
99. Isaiah 33:2
LORD, be gracious to us; we long for you. Be our strength every morning, our salvation in time of distress.
100. Matthew 11:28-30
Come to me, all you who are weary and burdened, and I will give you rest. Take my yoke upon you and learn from me, for I am gentle and humble in heart, and you will find rest for your souls. For my yoke is easy, and my burden is light.
101. Psalms 103:2-4
Praise the LORD, my soul, and forget not all His benefits; who forgives all your sins and heals all your diseases, who redeems your life from the pit and crowns you with love and compassion.
102. Psalms 6:2
Have mercy on me, LORD, for I am faint; heal me, LORD, for my bones are in agony.
Proverbs 23:18 is one of the best bible verses about hope
103. Proverbs 23:18
For there is surely a future life and what you hope for will not be cut off.
104. Job 5:11
The lowly he sets on high, and those who mourn are lifted to safety.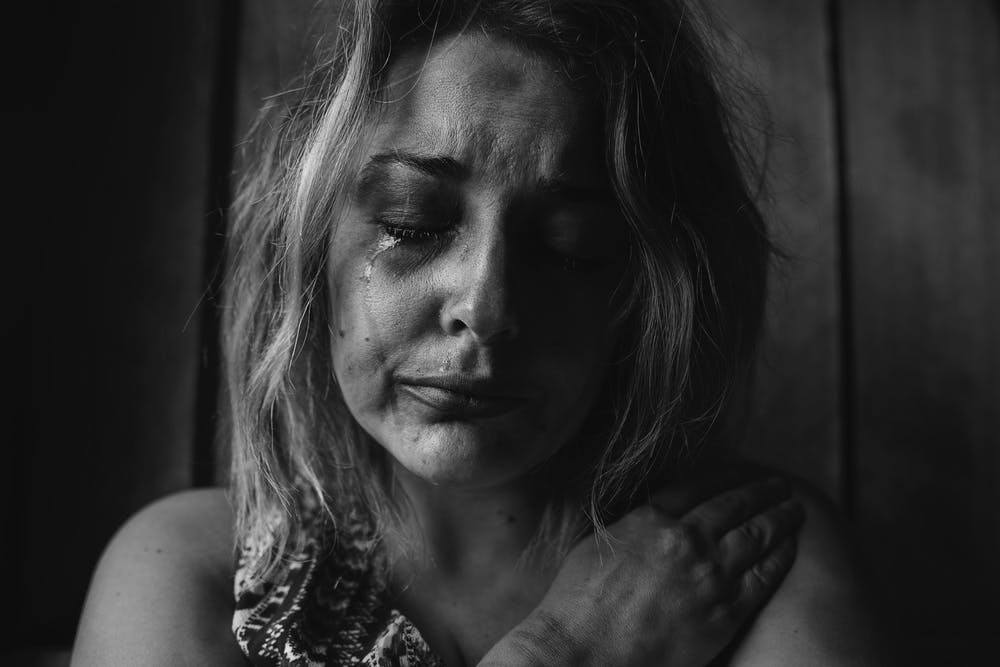 105. Psalm 37:39
But the salvation of the righteous is from the LORD; He is their strength in time of trouble.
106. Psalm 138:3
In the day when I cried out, You answered me, and made me bold with strength in my soul.
107. Psalm 18:32
It is God who arms me with strength, and makes my way perfect.
108. Psalm 29:11
The LORD will give strength to His people; the LORD will bless His people with peace.
109. Psalm 73:26
I will go in the strength of the Lord GOD; I will make mention of Your righteousness, of Yours only.
110. Isaiah 25:4
For You have been a strength to the poor, a strength to the needy in his distress
111. Ephesians 3:16
I pray that out of his glorious riches he may strengthen you with power through his Spirit in your inner being
In case you are mourning, we hope that these Bible verses about death will uplift your spirit and keep your hope alive. More comforting Bible verses can be found in other books of Bible if you purpose to find them. You can also compliment these scriptures with rest in peace quotes and other extra-biblical comforting quotes about death. They are comforting verses indeed.
READ ALSO:
Preacher goes viral on social media for using Bible verses in comedy
Khama Billiat uses scripture to react to violence in South Africa
Keke Phoofolo: Age, wife, children, songs, and albums
Source: Briefly News