70 of the best bible verses about forgiveness
Forgiveness is one of the most deliberate teachings in the Bible. It has been emphasised in different forms. In the New Testament, the Bible teaches about the persecution and death of Jesus Christ as the ultimate prize for the salvation of human beings. In the Old Testament, several people like Moses had encounters with God, and when they disobeyed His command, God did not let His wrath fall upon them. Instead, He pardoned them. These Bible verses about forgiveness should be a guide to living a fulfilled Christian life.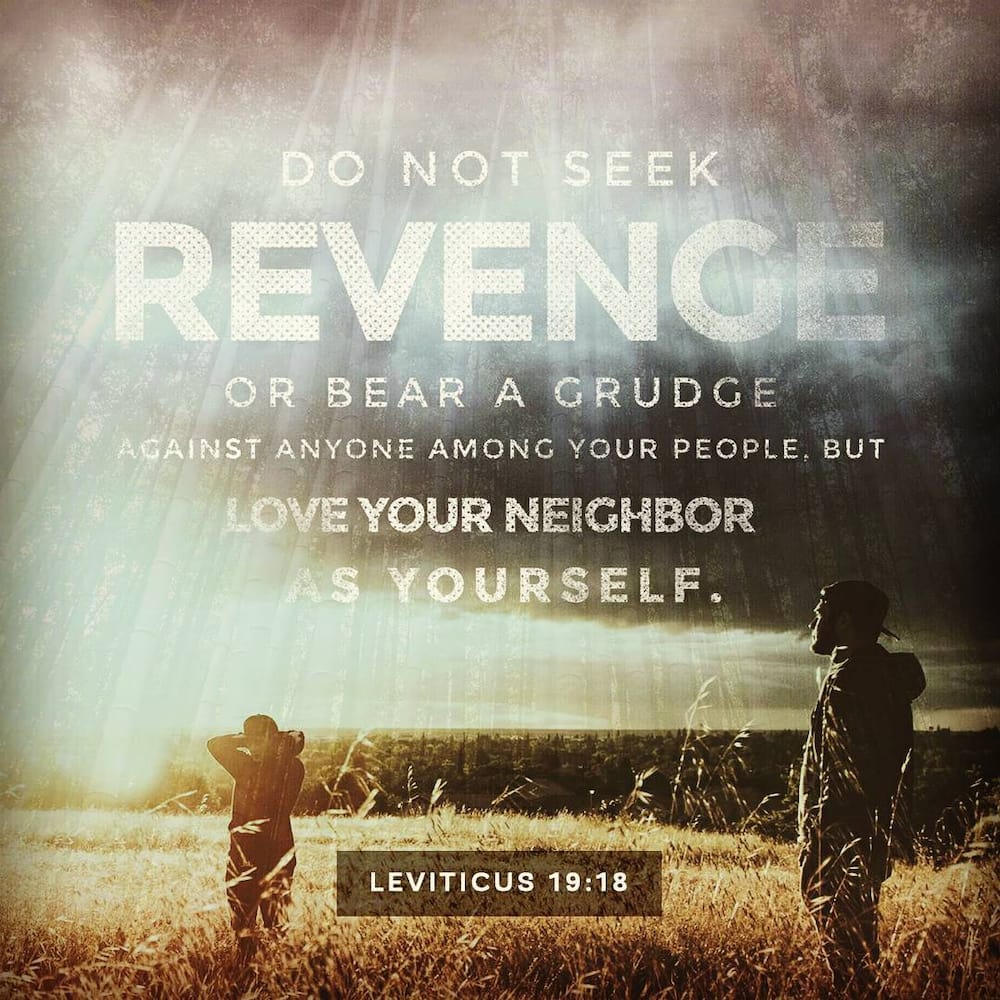 The Bible is the guide to living a purposeful Christian life. It provides teachings that Christians should follow. One such teaching is forgiveness in the Bible. This is one of the teachings whose understanding may differ from one person to the other. However, going through the Bible verses on forgiveness will give insight into how to go about it. It will also highlight the prize that lies ahead of one once they fulfil the desires of the scripture. It also makes it easier to emulate Jesus and His ways.
Scriptures on forgiveness
Forgiveness is one of the products of manifesting the gifts of the Holy Spirit. It is one of the topics that has been highlighted both in the Old and New Testament. It is also a command that Jesus gave throughout His teachings. This teaching does not only entail asking for forgiveness but also the benefit of salvation through the death and resurrection of Jesus. These are the different forgiveness scriptures for different instances:
READ ALSO: 20 inspiring and loving Bible verses for birthday woman
Bible verses about forgiving others who hurt you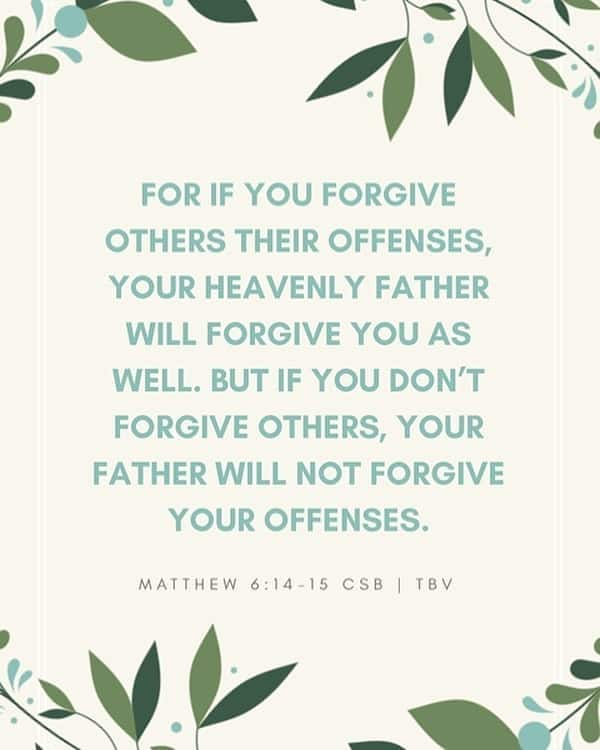 Jesus paid the ultimate prize when He gave up His life for the sake of man. It is, therefore, a command for Christians to obey the teachings on these forgiveness verses about pardoning those who wrong them
1. 2 Corinthians 2:7
So that contrariwise ye ought rather to forgive him, and comfort him, lest perhaps such a one should be swallowed up with overmuch sorrow.
2. James 5:20
Let him know, that he which converteth the sinner from the error of his way shall save a soul from death, and shall hide a multitude of sins.
3. Galatians 6:1
Brethren, if a man be overtaken in a fault, ye which are spiritual, restore such an one in the spirit of meekness; considering thyself, lest thou also be tempted.
4. Matthew 18:21-22
Then came Peter to him, and said, Lord, how oft shall my brother sin against me, and I forgive him? till seven times?
Jesus saith unto him, I say not unto thee, Until seven times: but, Until seventy times seven.
5. Matthew 5:44
But I say unto you, Love your enemies, bless them that curse you, do good to them that hate you, and pray for them which despitefully use you, and persecute you;
6. 1 John 5:16
If any man see his brother sin a sin which is not unto death, he shall ask, and he shall give him life for them that sin not unto death. There is a sin unto death: I do not say that he shall pray for it.
7. Matthew 18:15
Moreover if thy brother shall trespass against thee, go and tell him his fault between thee and him alone: if he shall hear thee, thou hast gained thy brother.
8. Acts 2:38
Then Peter said unto them, Repent, and be baptized every one of you in the name of Jesus Christ for the remission of sins, and ye shall receive the gift of the Holy Ghost.
9. Leviticus 26:40
If they shall confess their iniquity, and the iniquity of their fathers, with their trespass which they trespassed against me, and that also they have walked contrary unto me;
10. 1 Peter 4:8
And above all things have fervent charity among yourselves: for charity shall cover the multitude of sins.
11. Matthew 5:24
Leave there thy gift before the altar, and go thy way; first be reconciled to thy brother, and then come and offer thy gift.
12. Colossians 3:13
Forbearing one another, and forgiving one another, if any man have a quarrel against any: even as Christ forgave you, so also do ye.
13. Luke 17:3
Take heed to yourselves: If thy brother trespass against thee, rebuke him; and if he repent, forgive him.
14. 2 Chronicles 7:14
If my people, which are called by my name, shall humble themselves, and pray, and seek my face, and turn from their wicked ways; then will I hear from heaven, and will forgive their sin, and will heal their land.
15. Jeremiah 31:34
And they shall teach no more every man his neighbour, and every man his brother, saying, Know the Lord: for they shall all know me, from the least of them unto the greatest of them, saith the Lord: for I will forgive their iniquity, and I will remember their sin no more.
16. Matthew 6:15
But if ye forgive not men their trespasses, neither will your Father forgive your trespasses.
17. Ephesians 4:32
And be ye kind one to another, tenderhearted, forgiving one another, even as God for Christ's sake hath forgiven you.
18. Proverbs 15:1
A soft answer turneth away wrath: but grievous words stir up anger.
19. Colossians 3:13
Forbearing one another, and forgiving one another, if any man have a quarrel against any: even as Christ forgave you, so also do ye.
20. Acts 3:19
Repent ye therefore, and be converted, that your sins may be blotted out, when the times of refreshing shall come from the presence of the Lord;
21. Matthew 7:2
For with what judgment ye judge, ye shall be judged: and with what measure ye mete, it shall be measured to you again.
22. 1 Peter 3:9
Not rendering evil for evil, or railing for railing: but contrariwise blessing; knowing that ye are thereunto called, that ye should inherit a blessing.
23. Isaiah 1:18
Come now, and let us reason together, saith the Lord: though your sins be as scarlet, they shall be as white as snow; though they be red like crimson, they shall be as wool.
24. Daniel 9:9
To the Lord our God belong mercies and forgivenesses, though we have rebelled against him;
25. Mark 11:25
And when ye stand praying, forgive, if ye have ought against any: that your Father also which is in heaven may forgive you your trespasses.
26. 2 Corinthians 2:5-6
But if any have caused grief, he hath not grieved me, but in part: that I may not overcharge you all. Sufficient to such a man is this punishment, which was inflicted of many.
27. Luke 17:4
And if he trespass against thee seven times in a day, and seven times in a day turn again to thee, saying, I repent; thou shalt forgive him.
28. Matthew 6:12
And forgive us our debts, as we forgive our debtors.
29. Romans 4:7
Saying, Blessed are they whose iniquities are forgiven, and whose sins are covered.
Bible verses about forgiveness and salvation
The word of God teaches Christians about the prize that they earn from the death of Christ. The utmost prize being eternal life which is accessed through salvation. These are some of the forgiveness scriptures that highlight on the same:
30. Romans 10:9
That if thou shalt confess with thy mouth the Lord Jesus, and shalt believe in thine heart that God hath raised him from the dead, thou shalt be saved.
31. Luke 13:3
I tell you, Nay: but, except ye repent, ye shall all likewise perish.
32. Romans 3:23
For all have sinned, and come short of the glory of God;
33. Romans 10:13
For whosoever shall call upon the name of the Lord shall be saved.
34. Acts 2:21
And it shall come to pass, that whosoever shall call on the name of the Lord shall be saved.
35. Romans 6:23
For the wages of sin is death; but the gift of God is eternal life through Jesus Christ our Lord.
36. John 10:9
I am the door: by me if any man enter in, he shall be saved, and shall go in and out, and find pasture.
37. John 11:25
Jesus said unto her, I am the resurrection, and the life: he that believeth in me, though he were dead, yet shall he live:
38. Acts 22:16
And now why tarriest thou? arise, and be baptized, and wash away thy sins, calling on the name of the Lord.
39. John 8:24
I said therefore unto you, that ye shall die in your sins: for if ye believe not that I am he, ye shall die in your sins.
40. Isaiah 43:25
I, even I, am he that blotteth out thy transgressions for mine own sake, and will not remember thy sins.
41. 1 John 1:9
If we confess our sins, he is faithful and just to forgive us our sins, and to cleanse us from all unrighteousness.
42. Psalm 103:12
As far as the east is from the west, so far hath he removed our transgressions from us.
43. Micah 7:18-19
Who is a God like unto thee, that pardoneth iniquity, and passeth by the transgression of the remnant of his heritage? he retaineth not his anger for ever, because he delighteth in mercy. He will turn again, he will have compassion upon us; he will subdue our iniquities; and thou wilt cast all their sins into the depths of the sea.
44. Ephesians 1:7
In whom we have redemption through his blood, the forgiveness of sins, according to the riches of his grace;
45. Hebrews 10:17
And their sins and iniquities will I remember no more.
46. Luke 5:20
And when he saw their faith, he said unto him, Man, thy sins are forgiven thee.
47. Matthew 6: 14-15
For if ye forgive men their trespasses, your heavenly Father will also forgive you. But if ye forgive not men their trespasses, neither will your Father forgive your trespasses.
48. 1 Peter 1:3
Blessed be the God and Father of our Lord Jesus Christ, which according to his abundant mercy hath begotten us again unto a lively hope by the resurrection of Jesus Christ from the dead,
49. Ezekiel 11:19
And I will give them one heart, and I will put a new spirit within you; and I will take the stony heart out of their flesh, and will give them an heart of flesh:
50. Isaiah 55:7
Let the wicked forsake his way, and the unrighteous man his thoughts: and let him return unto the Lord, and he will have mercy upon him; and to our God, for he will abundantly pardon.
51. Luke 7:47-48
Wherefore I say unto thee, Her sins, which are many, are forgiven; for she loved much: but to whom little is forgiven, the same loveth little. And he said unto her, Thy sins are forgiven.
52. 1 John 2:1-2
My little children, these things write I unto you, that ye sin not. And if any man sin, we have an advocate with the Father, Jesus Christ the righteous. And he is the propitiation for our sins: and not for ours only, but also for the sins of the whole world.
53. Psalm 130:3-4
If thou, Lord, shouldest mark iniquities, O Lord, who shall stand? But there is forgiveness with thee, that thou mayest be feared.
54. Psalm 103:10-12
He hath not dealt with us after our sins; nor rewarded us according to our iniquities. For as the heaven is high above the earth, so great is his mercy toward them that fear him. As far as the east is from the west, so far hath he removed our transgressions from us.
55. Romans 3:24
Being justified freely by his grace through the redemption that is in Christ Jesus:
56. Romans 6:4
Therefore we are buried with him by baptism into death: that like as Christ was raised up from the dead by the glory of the Father, even so we also should walk in newness of life.
57. Revelations 1:5
And from Jesus Christ, who is the faithful witness, and the first begotten of the dead, and the prince of the kings of the earth. Unto him that loved us, and washed us from our sins in his own blood,
58. Hebrews 4:16
Let us therefore come boldly unto the throne of grace, that we may obtain mercy, and find grace to help in time of need.
59. Numbers 14:18
The Lord is longsuffering, and of great mercy, forgiving iniquity and transgression, and by no means clearing the guilty, visiting the iniquity of the fathers upon the children unto the third and fourth generation.
60. Numbers 15:28
And the priest shall make an atonement for the soul that sinneth ignorantly, when he sinneth by ignorance before the Lord, to make an atonement for him; and it shall be forgiven him.
61. Matthew 26:28
For this is my blood of the new testament, which is shed for many for the remission of sins.
62. Psalms 86:5
For thou, Lord, art good, and ready to forgive; and plenteous in mercy unto all them that call upon thee.
63. Luke 23:34
Then said Jesus, Father, forgive them; for they know not what they do. And they parted his raiment, and cast lots.
Bible verses about forgiving yourself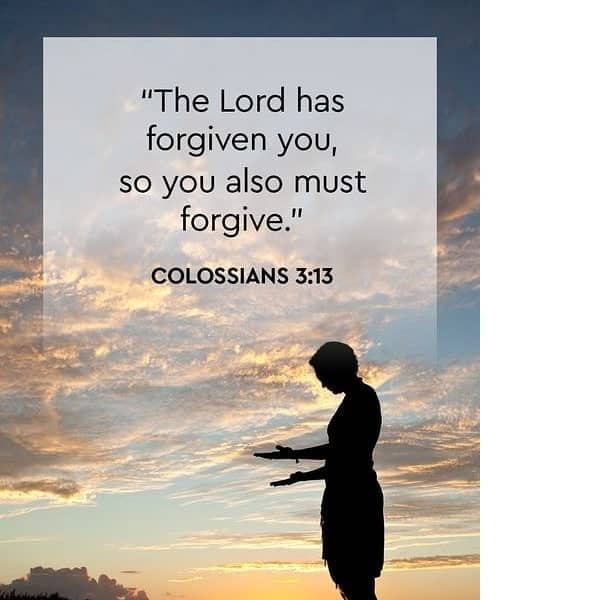 The Bible also reminds Christians not to feel crushed whenever they fail to honour the word of God. The scripture about forgiveness also encompasses pardoning yourself and these verses highlight the same:
64. 2 Corinthians 5:17-18
Therefore if any man be in Christ, he is a new creature: old things are passed away; behold, all things are become new. And all things are of God, who hath reconciled us to himself by Jesus Christ, and hath given to us the ministry of reconciliation.
65. Psalms 103:10-11
He hath not dealt with us after our sins; nor rewarded us according to our iniquities. For as the heaven is high above the earth, so great is his mercy toward them that fear him.
66. Romans 8:1
There is therefore now no condemnation to them which are in Christ Jesus, who walk not after the flesh, but after the Spirit.
65. Philipians 3:13
Brethren, I count not myself to have apprehended: but this one thing I do, forgetting those things which are behind, and reaching forth unto those things which are before,
66. Roman 3:23
For all have sinned, and come short of the glory of God;
67. Psalms 32:5
I acknowledged my sin unto thee, and mine iniquity have I not hid. I said, I will confess my transgressions unto the Lord; and thou forgavest the iniquity of my sin. Selah.
68. 1 Peter 5:7
Casting all your care upon him; for he careth for you.
69.1 John 2:2
And he is the propitiation for our sins: and not for ours only, but also for the sins of the whole world.
70. Isaiah 61:1-3
The Spirit of the Lord God is upon me; because the Lord hath anointed me to preach good tidings unto the meek; he hath sent me to bind up the brokenhearted, to proclaim liberty to the captives, and the opening of the prison to them that are bound.To proclaim the acceptable year of the Lord, and the day of vengeance of our God; to comfort all that mourn.To appoint unto them that mourn in Zion, to give unto them beauty for ashes, the oil of joy for mourning, the garment of praise for the spirit of heaviness; that they might be called trees of righteousness, the planting of the Lord, that he might be glorified.
The power of forgiveness in the Bible has been manifested in different forms. Apart from the death of Jesus Christians, one of the examples of forgiveness in the Bible that Christians should always refer to is the story of the prodigal son. The similarity between the two is the fact that as a Christian, you should not focus on the deeds of the person who has wronged you, but instead, focus on following the example that Jesus set as highlighted in the Bible verses about forgiveness.
READ ALSO:
30 uplifting happy birthday Bible verses for your friends and family
7 Bible verses you will not believe are actually real
Preacher goes viral on social media for using Bible verses in comedy
Source: Briefly News