Top 5 richest prosperity gospel pastors in the world and their expensive toys
Are you aware that some prosperity church pastors use hope to siphon money from unsuspecting believers? The religious realm contains both legitimate and fake preachers, and it may be difficult to tell the difference. Several prosperity gospel pastors are some of the wealthiest preachers in the world, and this is confirmed by the worldly things that they own.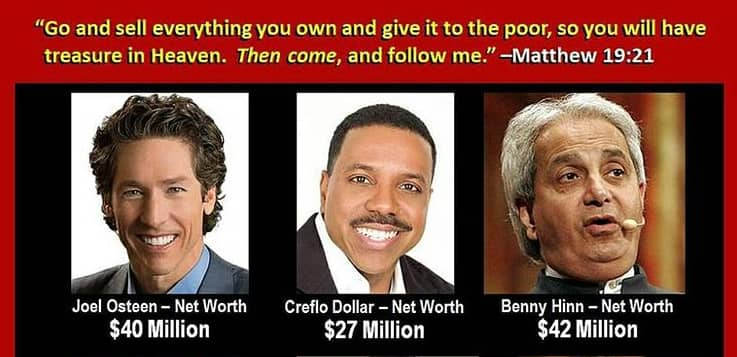 Christians around the world have different opinions when it comes to worldly possessions. One school of believers gives everything to their church pastors with a promise of a better life in the next world, leaving themselves poor and in the process enriching their leaders.
As a result, several prosperity gospel preachers drive expensive cars to church and own huge mansions worth thousands of dollars.
Top richest prosperity gospel pastors
The Bible says, "It is easier for a camel to go through the eye of a needle than it is for a rich man to go to heaven." The statement has not barred preachers from living in material possession, leading to controversies among believers.
However, the question of whether preachers should hold expensive luxuries is a matter of personal opinion. Here are the richest prosperity gospel pastors in the world.
1. Ed Young, Fellowship Church
Edwin Barry, AKA Ed Young, is an iconic figure in the prosperity pastors list. Many people love him for his simplicity and leadership style. He owns and runs The Fellowship Church, a thriving religious institution in North America.
Like many other prosperity Gospel churches, Fellowship Church had a humble beginning. It was established in 1990, occupying a rented building that could hold only a few members. As time went by, the church pushed the limits and grew into a global institution.
Many will not forget Ed Young's sermon illustrations where he used costly vehicles (a Ferrari and Rolls Royce) to describe a typical challenge with his believers. Apart from preaching, Ed Young is a best seller author with a long list of published books. He serves a church with a huge budget and has an approximate net worth of $11 million.
2. Matthew Ashimolowo, Kingsway International Christian Centre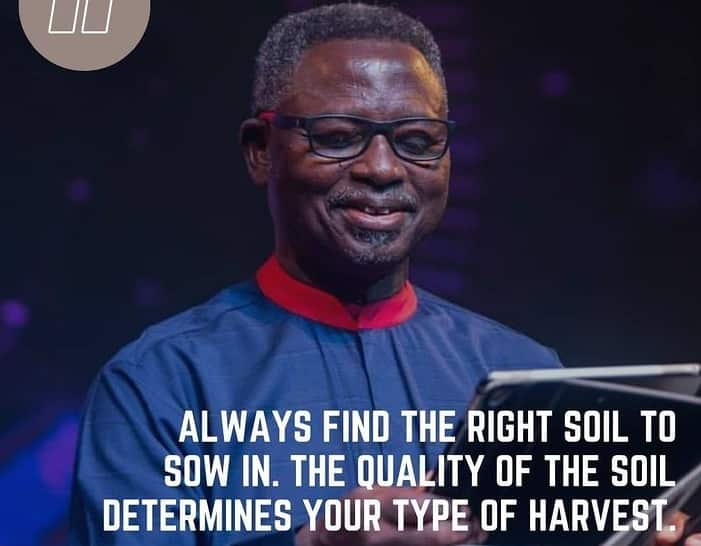 Matthew Ashimolowo is a beacon of hope for thousands of Christians in Europe. He was born in March 1952 as an Islamic believer but later converted to Christianity. Kingsway International Christian Centre (KICC) came a long way to become one of the most renowned prosperity Gospel churches in Europe.
The Pentecostal Church began with only three hundred members who rented a hall at Holloway Boys. Under Matthew's management, it grew to over 3000 members in just three years. Decades later, the church would generate approximately $10 million in profits and $40 million worth of assets.
Matthew Ashimolowo is one of the richest prosperity church pastors in the world. His church pays an annual salary of $200,000 for his services and makes £6.3 million every year through worshipper donations. He lives in a seven-figure mansion.
The Nigerian pastor also owns a media company that sells books, music, video recordings, and airs Christian TV shows. His estimated net worth stands at $6 million, according to Celebrity Net Worth.
3. Joel Osteen
Joel Osteen falls among the rich and famous prosperity pastors in USA. He has a large following in Lakewood Church and all over the world. Other than preaching, Osteen is an author, successful businessman, and televangelist.
Joel Osteen began his career early and gathered a loyal following before becoming a senior pastor of Lakewood Church. Thanks to his televised sermons, he and his wife Victoria Osteen managed to drive the church membership to over 40,000 people and about 10 million viewers.
Osteen is also a best-selling author and claims to generate revenue from book sales and not from the church.
Today, he and his wife live in an expensive house IN River Oaks, Texas. They drive expensive cars and have expensive clothes, among other possessions. His book sales also add to his net worth of $100 million.
4. Chris Okotie, House of God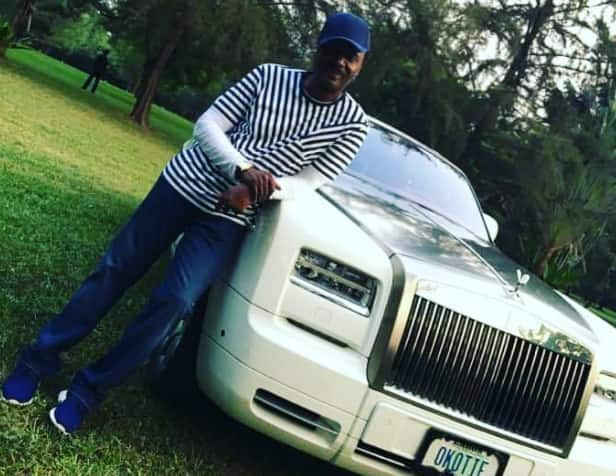 Chris Okotie is yet another Nigerian pastor with a history in several careers. Before answering his call to serve the Lord, Chris was already a qualified lawyer and talented pop singer. He later abandoned singing for pastor hood, which helped him launch the House of God in 1987.
The House of God literally began in the pastor's house under the name Apokalupsis. By then, the church had a few members, but its membership later multiplied. Today, House of God International Ministries comprises many local artists, local movie stars, and the general society.
Apart from preaching, Chris is also a businessman and a famous politician. He founded the Fresh Democratic Party through which he vied for president three times though his efforts bore no fruits.
Chris also loves cars. He owns several expensive vehicles. He owns a Rolls Royce Coupe he bought to celebrate his years of dedication in serving the Lord. Celebrity Net Worth estimates his wealth at $3 million.
5. Creflo Dollar, World Changers Church International
With the philosophy that "it is the will of God for you to prosper in every way, " Pastor Dollar has amassed for himself enviable wealth. His non-denominational church is found in Fulton County, Georgia.
His net worth is approximately $27 million. Some of his expensive toys include a private jet, two Rolls-Royce cars, and million-dollar homes in Atlanta and Manhattan.
Prosperity gospel preachers insist that God blesses a cheerful giver. Followers interpret this as the more you give
Prosperity in the Bible is not measured in terms of material wealth. Although you may question their integrity when it comes to money and the Lord's work, it would be unfair to deem them guilty of anything without proof. What is your opinion on this topic? Share with us in the comments section below.
READ ALSO: Top 10 most bankable visual artists in South Africa 2021
Briefly.co.za published Top 10 most bankable visual artists in South Africa 2021. SA has different styles of art from historical to modern times. One of the most famous contemporary artists and global stars is William Kentridge, who has worked on various mediums.
John Meyer is also an eminent South African painter specializing in landscape and portraits in a photo-realistic style.
Source: Briefly News