Cutest medium dog breeds South Africa
Most people want a reliable, loving pet — one that their kids can play with, or one that can prove to be a useful companion. When we think about dogs, we will tend to want an aesthetically pleasing one, as well as manageable and not just any random dog. If you are trying to decide on cute medium sized dogs that you should get, this is the article for you.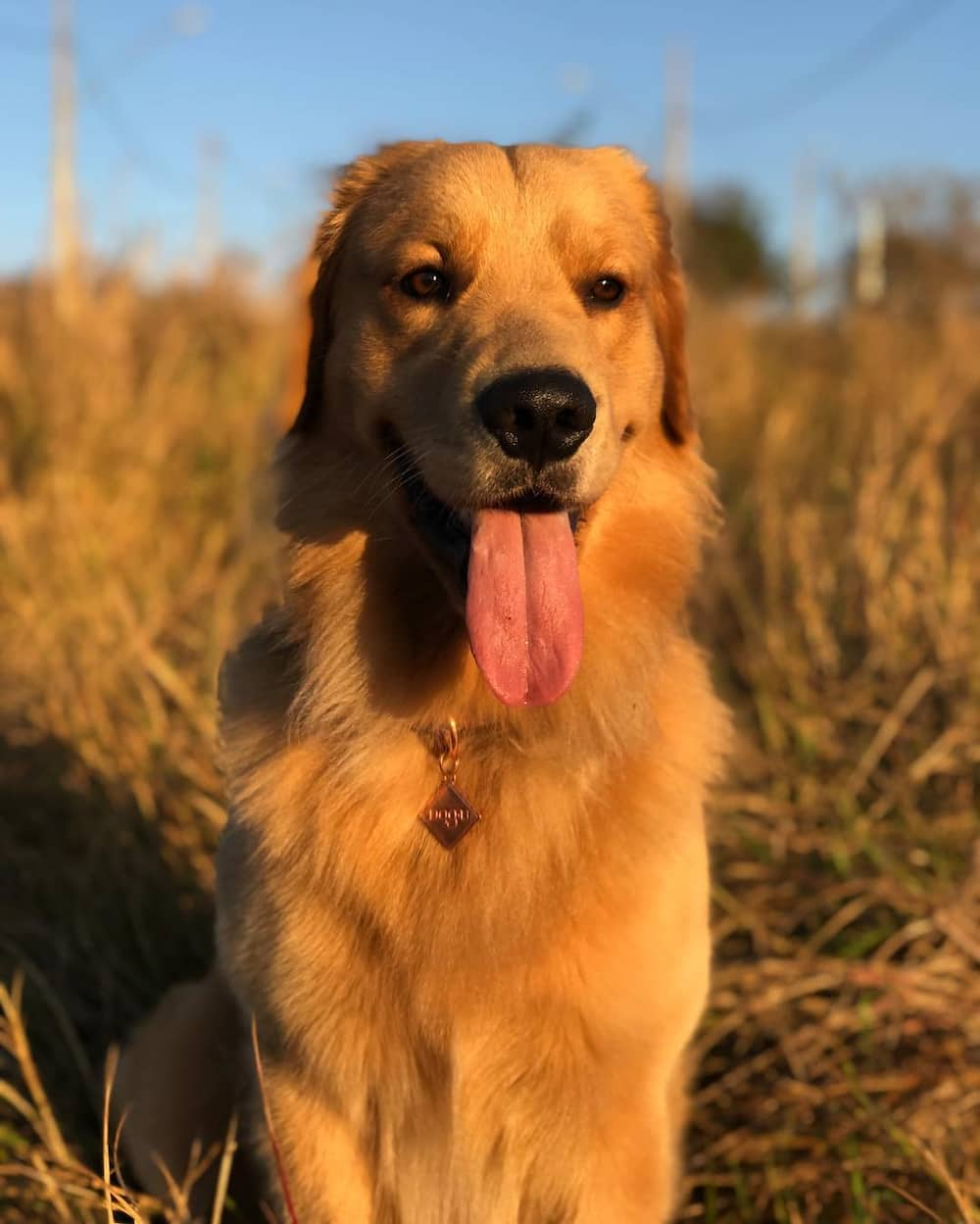 In this article, we dive into several vital details about several medium dogs breeds that you would need to consider before buying a dog. Before purchasing a dog, it is essential to know their various health concerns, how they interact with humans, as well as their multiple drawbacks. Nobody is perfect, and this rule applies to dogs as well.
READ ALSO: 25 most dangerous dogs in South Africa
Labrador Retriever
This dog is one of the most popular dogs in America, the United Kingdom, and Canada. This intelligent, loving, and kind dog has won over the hearts of many for its fantastic personality and charisma. It may, however, not be a good match for anyone looking to buy a guard dog because of its loving nature. The Labrador retriever would probably be friends with the intruder, and hence not protect the home in any way.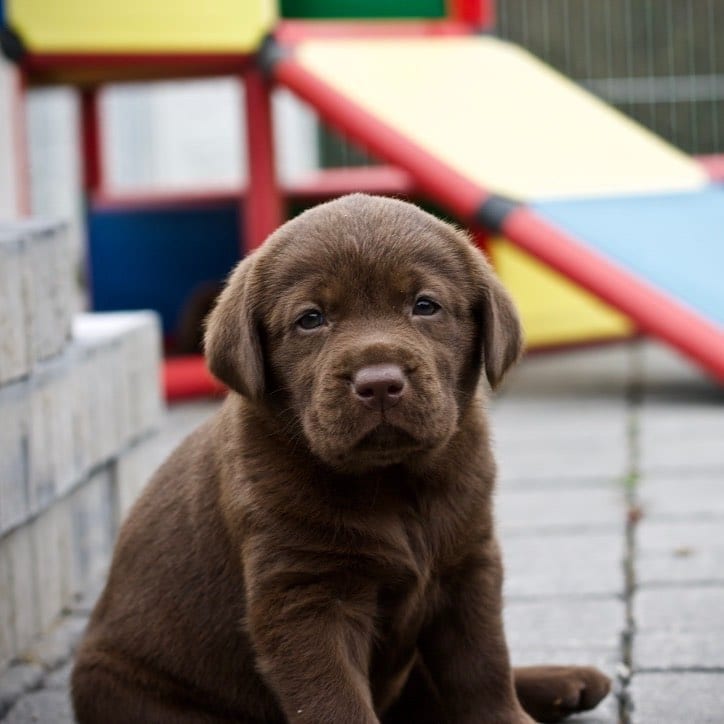 It is a crossbreed of the St. Johns Waterdog and the mastiff. It was initially bred to assist in sporting and hunting. This would explain its loving and kind nature, especially towards humans. If looking to buy a family dog, it would be one of the best choices to make.
The retriever is also a disability assistance dog and helps people who are blind, autistic, and those who need therapy. It also assists the police with screening and detection. The lifespan of the Labrador is 12 - 19 years old. Some of the disadvantages of getting a Labrador retriever is that they love chewing up things inside the house. They can, however, be trained against this. Some health problems that they face include eye problems, hip issues, myopathy, and obesity. Overall, it is one of the best dogs out there to get. If not its cuteness which draws you in, it will be its beautiful coat or its energetic nature.
READ ALSO: List of illegal pets in South Africa
Golden Retriever
The Golden Retriever was originally bred in Scotland in the mid 19th century as a hunting companion for its owner. It is a crossbreed of a yellow-coloured retriever with a Tweed water spaniel. The golden retriever is a favourite to many because of its charming personality, intelligence, loyalty, and kindness.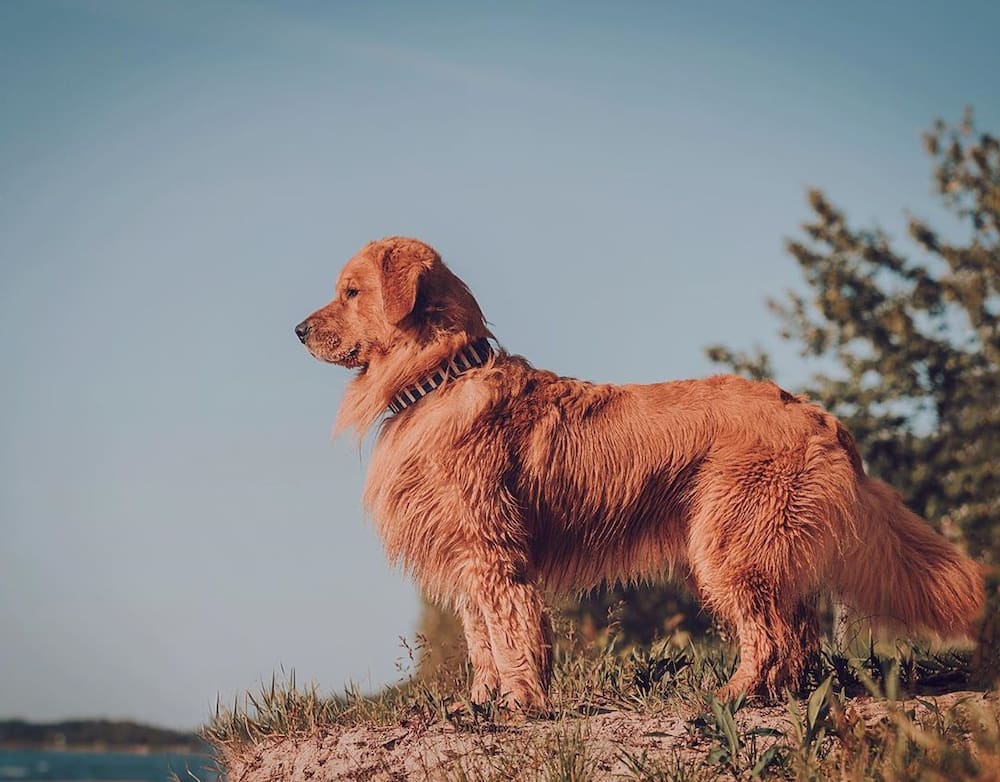 They are easy to train and are excellent retrievers, especially for hunters. This is also why they need daily physical exercise because their breed is built for strenuous involving activities.
The golden retriever is, however, prone to diseases and therefore needs yearly check-ups to prevent cancer, genetic disorders, among others. Golden retrievers love to eat, so their weight needs to be watched; otherwise, they become obese. They are also not suited to being watchdogs because they are too kind.
Staffordshire bull terrier
The Staffordshire bull terrier, also known as staffie or Stafford, is a dog that is often misunderstood. Its muscular body and tough demeanour is one that is thought of as being aggressive. The cuteness in this beautifully sculpted dog comes with its loving and caring nature. Although the staffie is slightly territorial, it is also very loving once it gets to be comfortable around you.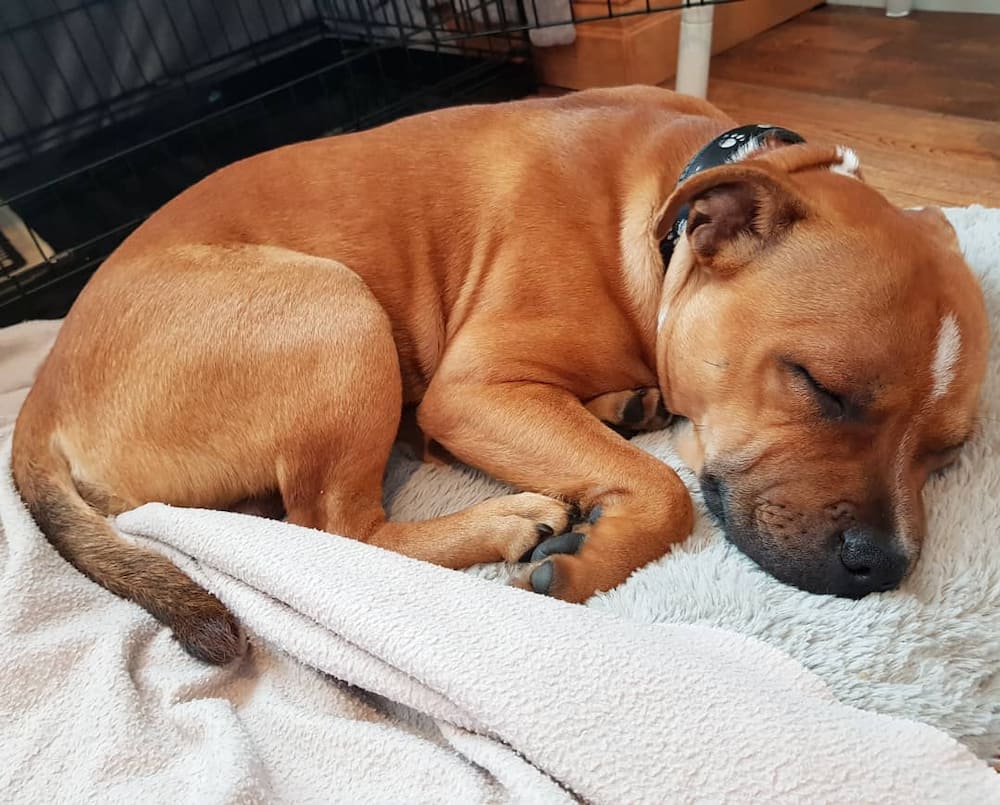 Originally, the staffie is a crossbreed of the bulldog and the Black and Tan Terrier. It was intended to be a fighter dog in the blood sports in the 19th century. After the blood sports were outlawed in Britain, the dog slowly became affiliated within the family setting and was even recommended by the Kennel Club for families. The staffie has a lifespan of 10 - 16 years.
As a result of its background, the staffie is known to fight back when challenged by another dog. This is an issue that can be rectified when it is taught to socialise as a pup. They need to be indoors and also are excellent watchdogs. They are prone to eye cataracts and hip dysplasia. Aside from all that, this dog is a great pet as well as companion, and you can rest easy knowing that it will fight tooth and nail to keep you and your family safe.
READ ALSO: Everything you need to know about the popular Boston Terrier
Boston Terrier
This dog, also known as the American Gentleman, is one of the most common dogs in America. It has a breed combination of the English Bulldog and the White English Terrier, and it was initially referred to as a Round Head. The key features of this dog are its compact body, its big beautiful, expressive eyes, and its distinctive coat markings. This is one of the most intelligent dogs for sure.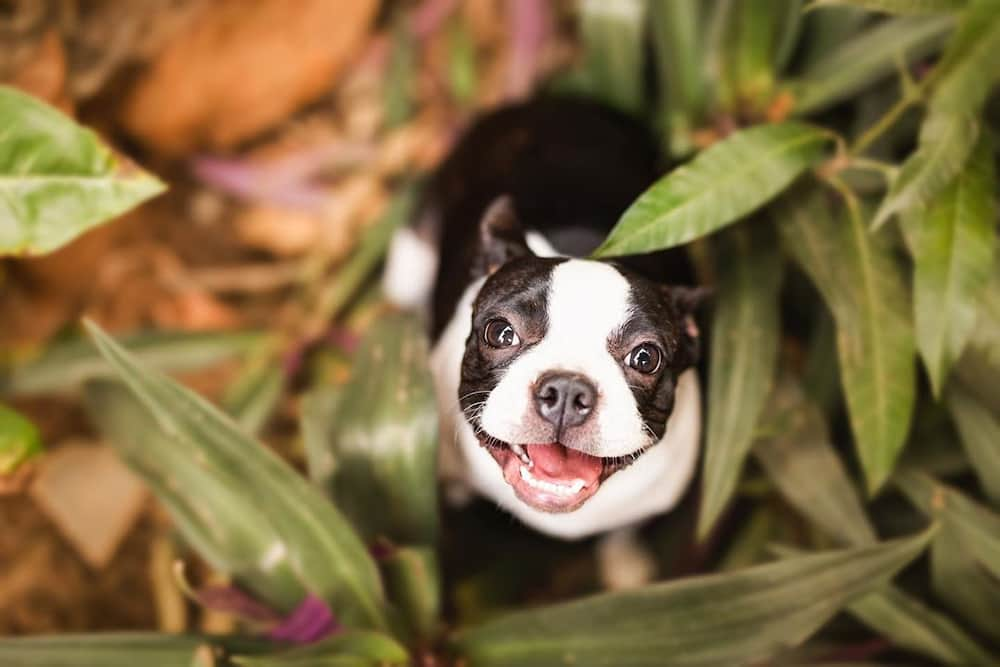 They are excellent guard dog breeds, and on top of this, they also get along with all ages of people. They are intelligent enough to adjust their behaviour based on their owner's mood, and this is what makes them a household favourite.
They are prone to eye problems and breathing issues. It is, therefore, useful to take them for regular check-ups. They are easy to maintain because of their short fur coats, as well as their sharp brains. This particular terrier is a must-have for anyone with a big family who is looking for a new pet.
Rottweiler
The Rottweiler is suitable for anyone looking for a dog that is cute and that can also protect the household. The Rottweiler is an ideal dog because of the many functions it has. It is a police dog, a herding dog, a service dog, a therapy dog, and an obedience competitor.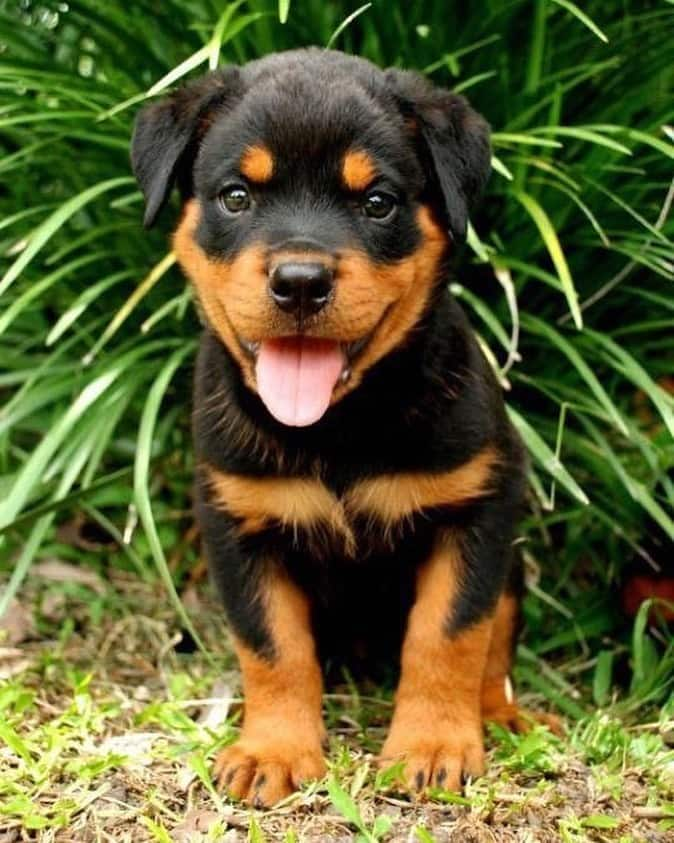 Their history dates back to the Roman Empire, to mastiff-type dogs, which used to drive herds of cattle as well as protect them at night. This is a dog that has protective instincts driven right into the core of its brain. They are also loyal, loving, and intelligent, and they make their judgements regarding sticky situations. They are not kind to strangers. However, some are bred to be family-friendly and compassionate. Their lifespan is 8 - 10 years. They are also quite heavy, and they weigh around 135 pounds on average.
Beagle
These dogs were initially used for hunting and bred for the long chase. Since then, however, things have changed for the beloved Beagle. Its highly advanced nose has made it ranked as one of the dogs with the best-developed sense of smell. It is therefore widely used in detection but also in therapy and as a family pet. It is very friendly with children, which is one of the reasons why it is a popular family pet.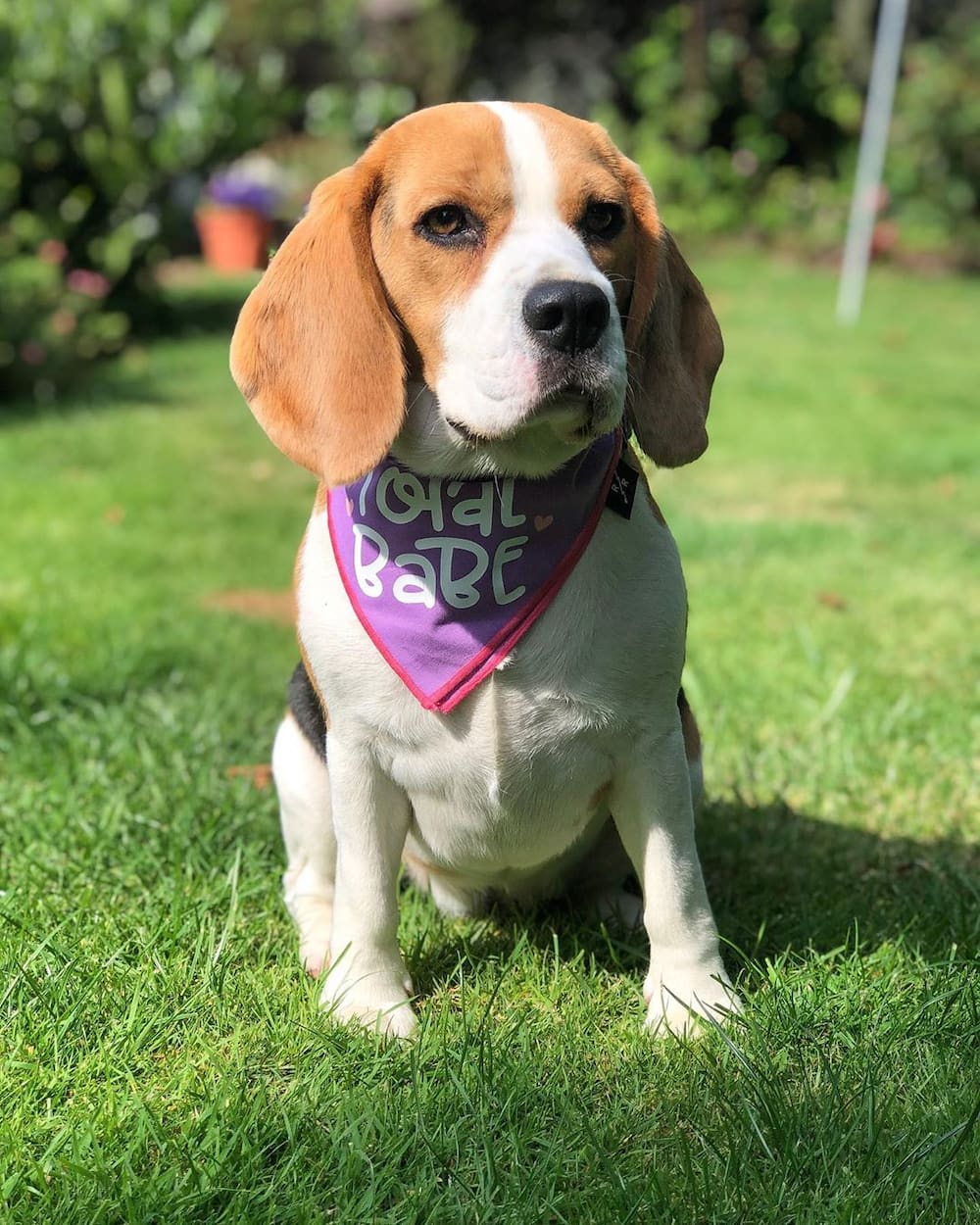 The Beagle is even-tempered and gentle. It can be described as aggressive but not timid. They are very friendly with their owners but may seem snobbish to strangers. This should make them excellent guard dogs, but that is not the case. They quickly warm up to strangers after being initially standoffish.
They are prone to health problems such as epilepsy, hypothyroidism, ear infections due to their droopy ears and some eye problems. Despite this, they are great pets to have, especially if you have kids in the house who can keep the dog busy and active.
That is everything you need to know about some of the most popular breeds in South Africa. These dogs are the cutest and best family dogs South Africa. They are a welcome addition to any family.
READ ALSO:
Cute and popular small dog breeds in South Africa
Cassper Nyovest flaunts his new whip: Bro pulled out a Bentley
Are actor Cedric Fourie and social media celeb Lasizwe dating?
Source: Briefly.co.za