10 of the best South African ads of all time
Do you love watching television? If you answered yes, how many adverts have you watched so far and are there any among them that have remained fresh in your memory? While a lot of advertisements have been released over time, there are some whose memories have refused to fade away because of the humour and sense of appeal, among others, that they create. Therefore, in this article, we consider some of the best African ads that have been shown on South African television stations.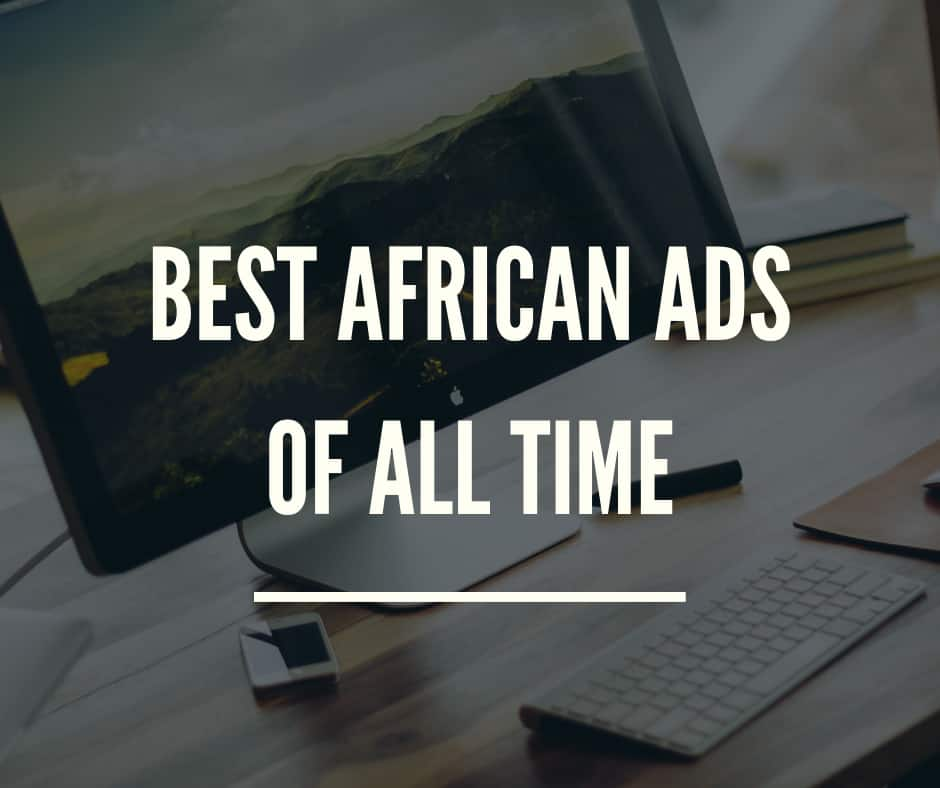 There are about 2,000 new South African adverts that are released on the television every year, according to Business Insider. Also, appealing adverts have remained a key factor that manufacturers and service providers use to drive the sales of their products and services respectively, thanks to creative personnel. So, let us consider some of the best SA ads that have been appreciated so far by South Africans.
Best South African adverts of all time
Here are some of the best advertisements that have been released so far that one would rarely forget.
READ ALSO: How to sell on Takealot in 2019?
1. Dala what you must— Brand South Africa
This inspiration-filled advert talks about a young man who came from a crime-ridden community in Cape Town called Hangberg. According to him, to survive, you have to "Dala what you must" rather than being influenced by the environment that he found himself in. He opted for what was right as backed up by the nation's constitution. Therefore, instead of shooting with guns, he chose to shoot with a camera since the photography skill would help him share stories with the upcoming generations.
2. Cremora - 'It's not inside, it's on top'
The thirty-three seconds ad is one of the old TV adverts that was used to explain the importance of creams on coffee and how Cremora stands out among other creams. While the man was looking for the product among other things in the fridge, a voice from inside told him 'It's not inside, it's on top' which means that the cream cannot be found among others but stands out and stays on top of other coffee creams in the market.
3. "Engineered with Soul" - Audi (A5)
This advert emphasises the power of imagination in making things happen. It has a fantastic song that accompanies it, which also reiterates the importance of imagination. The thirty seconds ad ends by stating that our imaginations have the capacity of creating a class of their own, which is what the product (Audi A5) is about.
4. Savlon – The Freedom to Explore
While parents can be so particular about what their kids do outside the house because they are trying to protect their skins against germs, the advert lets parents have their minds at rest by giving their children the freedom to explore. It lets them know that with Savlon products, everything is under control.
READ ALSO: Top wedding venues Pretoria 2019
5. Vodacom – Wedding
This advert became so exceptional that it got ranked in the country as the most liked one. The advert portrays Vodacom as the best network that anyone can rely on, irrespective of where they are in the country. It features a pastor who was in a rush to conduct a wedding but unfortunately got delayed along the way before he eventually conducted the wedding remotely using Vodacom network.
6. Volksie Bus Fire Engine Advert
This is no doubt one of the old South African adverts that the older ones will not forget so soon. The advert focused on the unimaginable ability that the new Volkswagon "Volksie Bus" has. In the advert, there was a fire outbreak in a place and the comedian David Kramer had to run to call on the fire brigades to rescue the situation. Unfortunately, the bus broke down on the way until a volksie came around to pull the vehicle to the venue of the incidence.
7. Coca Cola – Share a Feeling, Share a Coke
This is one of the best South African ads that is suspense-filled, and it focuses on two students who needed to share their feelings. While the boy chose the wrong coke to express his feeling, the girl was quick to use another one to pass across the message of what she wanted. This lets everyone know that taking or sharing Coca Cola is not just about sharing drinks, but one could actually use it to express one's feelings instead of looking for the right words to explain.
8. VW Ad - People Logo
There is no doubt in the fact that this remains one of the best SA ads that have been produced so far. Full of creativity and humour, the advert gives a clue on how Volkswagon vehicles are made and it wraps it up by using people to conspicuously portray the logo of the company. Reading through viewers' comments about this ad on the YouTube channel, someone said "This ad still gives me goosebumps!" while another said "LOL this song gets stuck in my head allll the time!"
9. Choices — Aware.org
Amidst the socioeconomic challenges that the people of South Africa were facing, Aware.org came up with this advertisement to remind everyone with the need to remember tomorrow in their bid to drink away their sorrow. While educating the viewers on the dangers of excessive drinking, the ad ends by sounding the note of warning that "When you drink, drink like there is a tomorrow".
10. OLX Afrikaans Bakkie Advert - Sell it
In a world where men are willing to do anything to impress a girl, the Afrikaans advertisement, though quirky, shows how a man tried to impress a girl with his bakkie. Unfortunately, while the girl refuses to fall for it, he goes on to sell it and gets something else that he thinks would appeal to the girl's sense of taste.
Where can I post free classified ads?
Apart from having television adverts, there are also websites that allow you to post free ads in South Africa. So, if you own a business or you have got something to sell to others, instead of going for paid adverts, you can opt for that option. Known as free classifieds, all you need to do is register for free on the website of your choice and follow the instructions.
Therefore, to help you out, some of those free classified ads sites in South Africa are the following:
OLX South Africa
Watching these African ads will make you appreciate the level of creativity with which they were scripted and how the agencies were able to pass across the messages within a short time.
READ ALSO: Famous South African rock bands
Source: Briefly News