History of earthquakes and tornadoes in South Africa
Tornadoes in South Africa are not a recent occurrence. Just like many other natural disasters, they have always occurred. But, what is a tornado? Why would they occur and what do they leave behind? Read on to find out.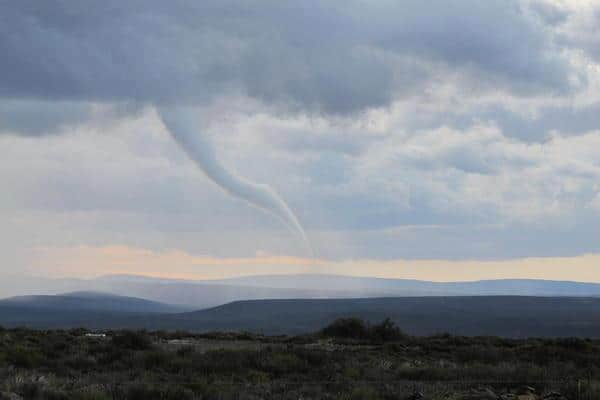 A tornado refers to rapidly rotating air columns that come into contact with both the cumulonimbus cloud and Earth's surface or in few rare events, with the cumulus cloud base.
Natural disasters in South Africa 2019
The rate of natural disasters in South Africa 2018 was proof that this is abnormal. Recently in Durban, Kwazulu-Natal, a storm hit the area with experts warning residents to take the necessary precaution as things could get worse.
Bergville residents sent Storm Report SA pictures of what seemed to be yet another mega-storm build-up in the area. It appears as though the worst floods in South Africa are yet to be seen. It was also unclear whether or not anyone was injured from the ordeal.
Importance of tornado warnings
Tornado warning South Africa news is not surprising as this is a common occurrence. Heavy and strong winds are experienced from time to time. Fortunately, the weather department is always on the lookout to notify residents of any expected dangers.
The recent one is said to have come two days after another one wreaked havoc in the farming neighbourhood of New Hanover in the KZN Midlands just this past Tuesday. It killed two people as well as destroyed property that is worth a lot of money.
According to the weather service in SA, these storms are common as they usually come about in spring and summer.
Experts explained that the tornadoes occurring in South Africa last for about three to five minutes as opposed to those in countries such as the USA, mainly because of different wind directions.
The warning issued by the department revealed that there was going to be flooding on the entire coast. Reports from on-lookers claim that the storm touched the ground a couple of times. The emergency response team has been working round the clock to help support the affected people.
READ ALSO: Viral photos show extent of Durban storm: Collapsed roads and floods
History of tornadoes South Africa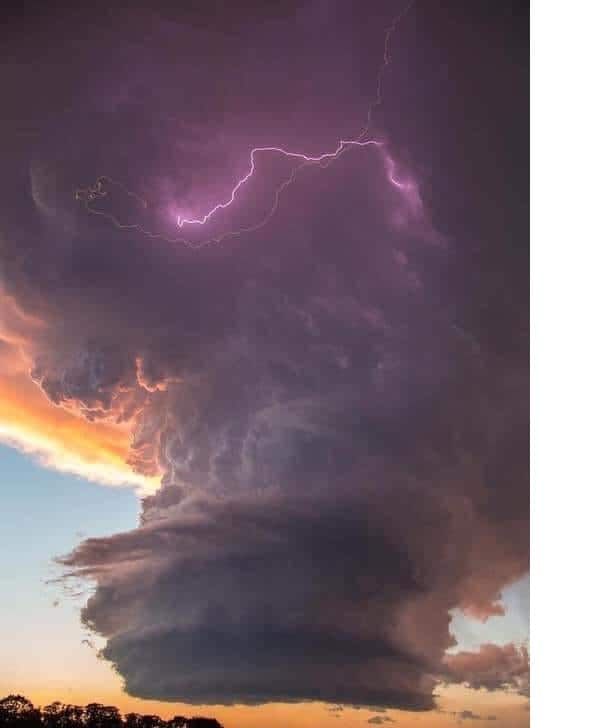 As history would have it, tornadoes and tremors keep recurring in Mzansi. These incidences go way back to the 40s. The following are a few of the notable tornadoes that have occurred in South Africa over the years. Some of them caused many fatalities and injuries while others were's that dangerous.
Roodepoort occurred on November 26th, 1948 in Highveld, South Africa. This one left 4 dead and 100 injured. 700 homes were wreaked and damages worth over R150 million were recorded.
Zastron took place on 26th November 1948 in Free State, South Africa.
Albertynesville occurred on 30th November 1952. 400 people were injured and 20 died.
Paynesville occurred on 2nd December 1952, leaving 11 people dead.
Trompsburg took place on 5th November 1976 in Karoo, South Africa, leaving more than 5 people dead.
Senekal occurred on 15th September 1988, leaving 2 fatalities.
Harrismith took place on 15th November 1998 in FreeState, leaving 14 people injured.
Mthatha of 11th January 1999 hit the Eastern Cape, leaving 11 people dead and 150 injured.
Mount Ayliff happened on 18th January 1999. It left behind 25 people dead and 500 injured.
Heidelberg on 21st October 1999 left 20 people injured.
Centurion on 21st October 1999 in Gauteng
Mpumalanga outbreak on 9th September 2002
Dullstroom on 1st August 2006 in Mpumalanga
Vryheid on 20th October 2006 in KwaZulu-Natal
Klerksdorp on 4th March 2007
Molweni on 14th November 2008 in KwaZulu-Natal
Bulwer on 6th November 2009 in KwaZulu-Natal
Ficksburg on 3rd October 2011 in Free State
Duduza on 3rd October 2011 in Gauteng
Bronkhorstspruit on 13th November 2011 in Mpumalanga
Bethlehem on 23rd June 2012
Deneysville on 23rd June 2012 in Free state
Queenstown – Mthaha on 19th September 2013 in Eastern Cape
Tembisa on 26th July 2016 in Gauteng
Mpumalanga, Standerton on 10th and 11th of December 2016
Vaal Marina on 11th December 2016 in Gauteng
New Hanover on 12th November 2019 in Kwazulu-Natal
Earthquakes South Africa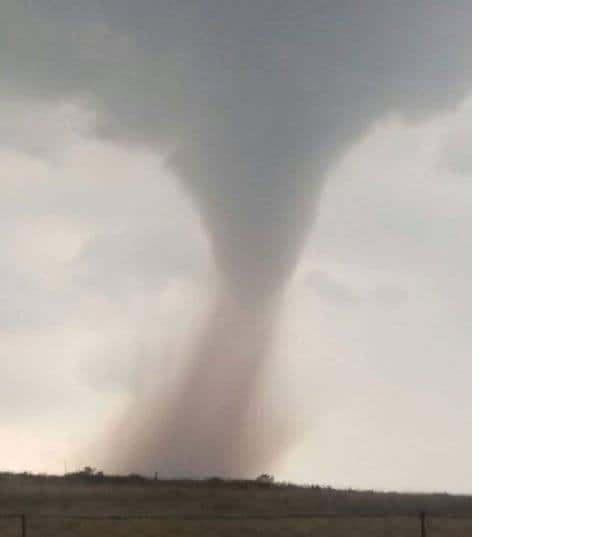 Apart from tornadoes, South Africa suffers from other naturally occurring disasters such as earthquakes. Earth tremors in South Africa are also a common phenomenon. Earthquake in South Africa is caused by several things both natural and human-triggered. Some of the most common causes of earthquakes in South Africa include:
Mining activities. This has been experienced, especially in areas such as Welkom, Klerksdorp and Carletonville, where a slip on the fault lines caused the release of elastic energy triggering the earth tremors.
The earthquake may also occur when an underneath earth-rock collapses suddenly along fault lines, causing seismic waves. This seismic activity South Africa gets to feel like an earthquake. Two rock blocks rub against each other and stick. Any slight cause of movement causes them to detach, break, and form an earthquake
The following are some of the areas most impacted by earthquakes in South Africa. The list showcases areas that have been hit in the past few years.
Port Shepstone in KwaZulu-Natal. It occurred in 2019-10-31 at 11:19:23 UTC. The magnitude recorded was 4.3 and it had a depth of 10 km.
Thabazimbi in Limpopo. It occurred in 2019-10-18 with a 3.6 magnitude and a 10 km depth.
Virginia in Orange Free State. It occurred in 2019- 3-22 with a 4.9 magnitude and a 5 km depth.
Fochville, North-West. It occurred in 2019-3-7 with a 4.8 magnitude and a 10 km depth.
Soweto, Gauteng. It occurred in 2019-3-1 with a 4.8 magnitude and a 5 km depth.
Stilfontein in the North-West. It occurred in 2018-10-27.
Orkney, North-West. It occurred in 2018-9-15 with a 2.2 magnitude and 5 km depth.
Carolina, Mpumalanga. It took place in 2018-7-19 with a 3.6 magnitude and a 10 km depth.
Historically, the Tulbagh earthquake happened on 29 September 1969 with a magnitude of 6.3. Until today, it remains one of the most devastating and destructive tremors in Mzansi. It happened in the Tulbag area and was even stronger than what destroyed the Milnerton farm in 1809 when the Cape Town earthquake hit the area.
Tornadoes in South Africa are among the most devastating natural disasters. Coupled with earthquakes, they can leave a lot of damages behind. It is imperative that people heed to the call and warnings given prior to such disasters.
READ ALSO:
Severe KZN weather forecast for Thursday labelled as 'biblical'
More floods and tornadoes as storms continue to wreak havoc in KZN
Terrifying video shows moment taxi is swept away by floods
Source: Briefly News