15 hot and hunky South African celebrities you should follow on Instagram
What keeps you fascinated while scrolling through your social media accounts? Do you get wowed by the photos that your favourite celebrities share? How do the pictures that they share influence your life? If your Instagram timeline does not spark joy to you, you ought to check out some of these South African celebrities. Following them on social media is a move that you will not regret.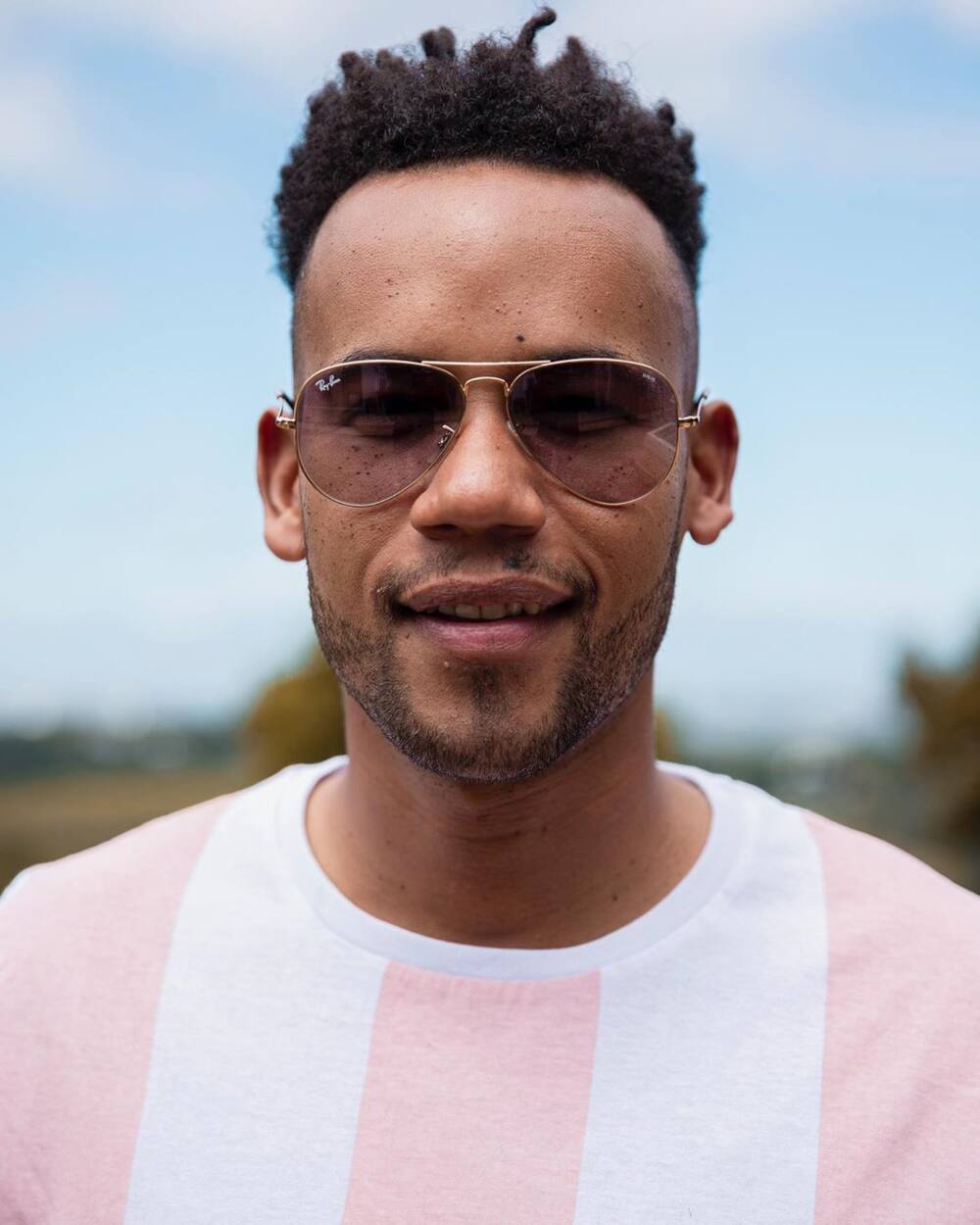 Celebrities have a way of getting at you. Not only do they use the content that they share to steal your attention but also have a way of dragging you into their lives through their captivating photos. These are some of the South African celebrities that will feed your soul with the content that you desire as they showcase how gorgeous they are.
Most followed South Africans on Instagram
Who do you think are the hottest celebs? Is the most followed South African on Instagram a celebrity? This list compiles the most followed celebrities and why they are commanding vast numbers of followers on the site. You might want to jump on the bandwagon to know them better.
READ ALSO: List of famous South African musicians 2019 - 2020
Hottest female celebs
If you thought that you could describe beauty, you ought to check out the social media accounts of these celebrities. These are some of the hottest celebrities in South Africa:
1. Bonang Matheba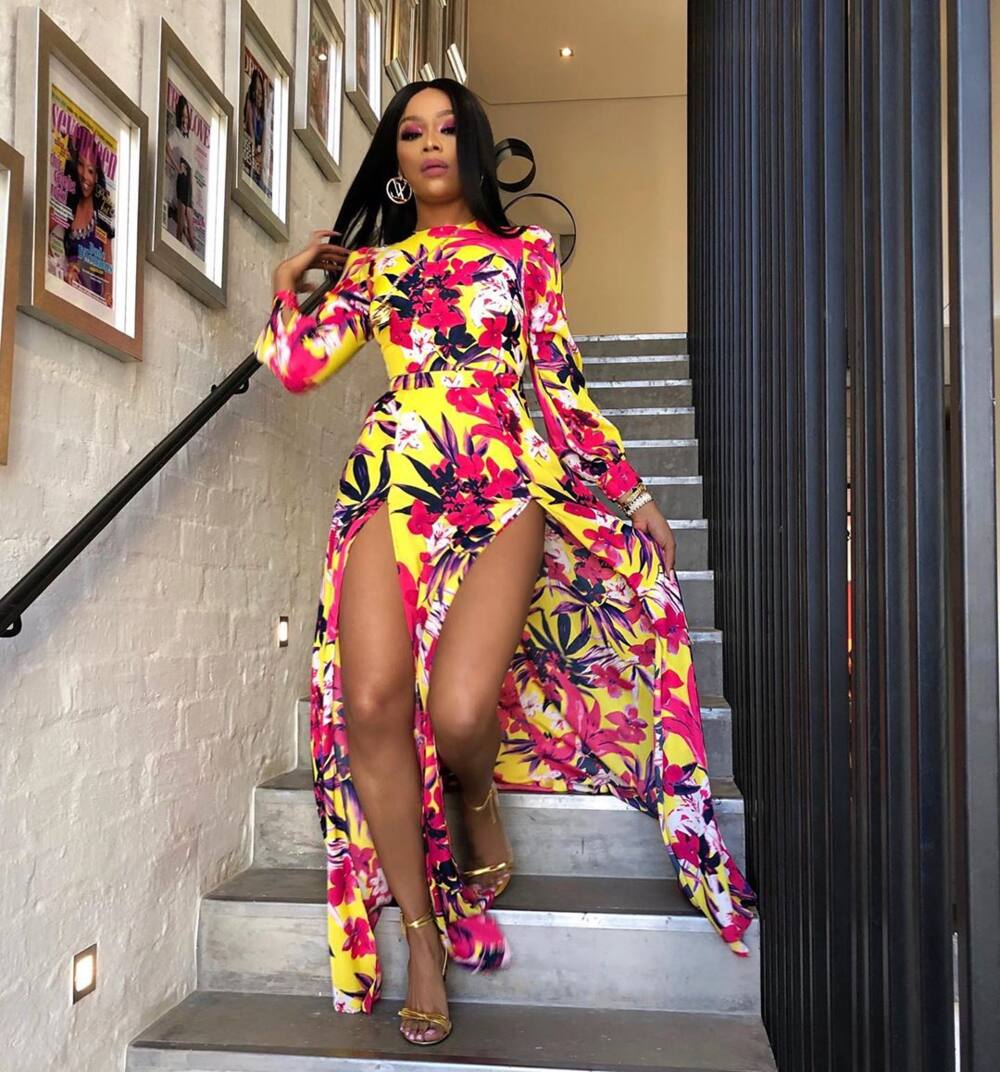 If you are South African, Bonang Matheba, popularly known as Queen B, is one of the names that you should not miss out on social media. She is a renown radio and television icon. Apart from her admirable career, Bonang has also topped the headlines for dating celebrities such as Nigeria's D'banj, South African rapper AKA, to mention a few.
Besides her reasons for being famous, Queen B has a commendable sense of fashion that depicts her admirable lifestyle. If you wish to check her out, you could so by clicking here.
2. Boitumelo Thulo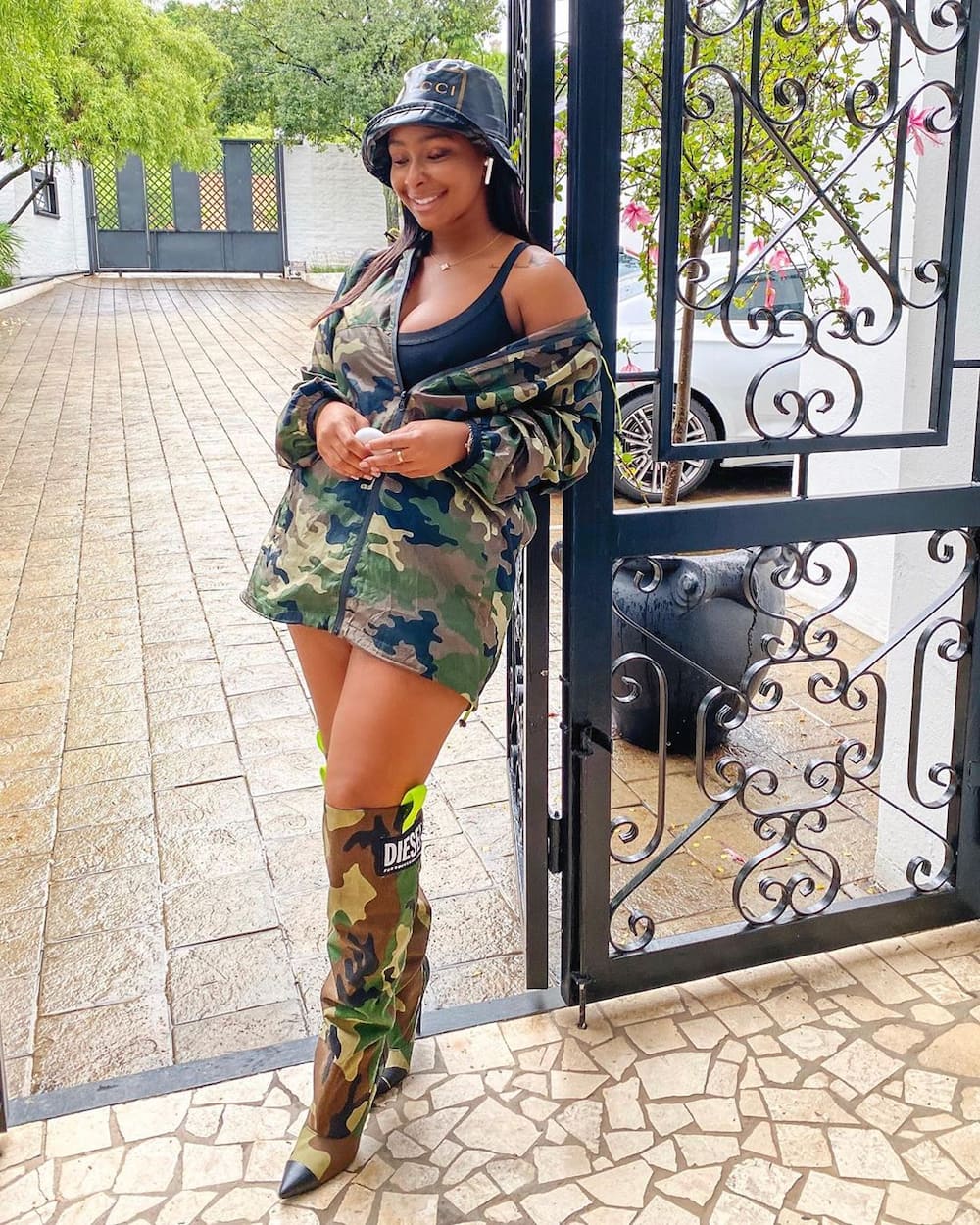 Boitumelo Thulo, popularly known to many as Boity Thulo is another icon who has thrived in the entertainment industry. She is a renown presenter of music show on e.TV, a model and an actress.
Apart from her personality, the latter is known to have had a relationship with Cassper Nyovest, the other thing that has also earned her more fans. As of date, she commands a whopping 3.3 million followers, and if you wish to join the family, you can do so by clicking here.
3. Pearl Thusi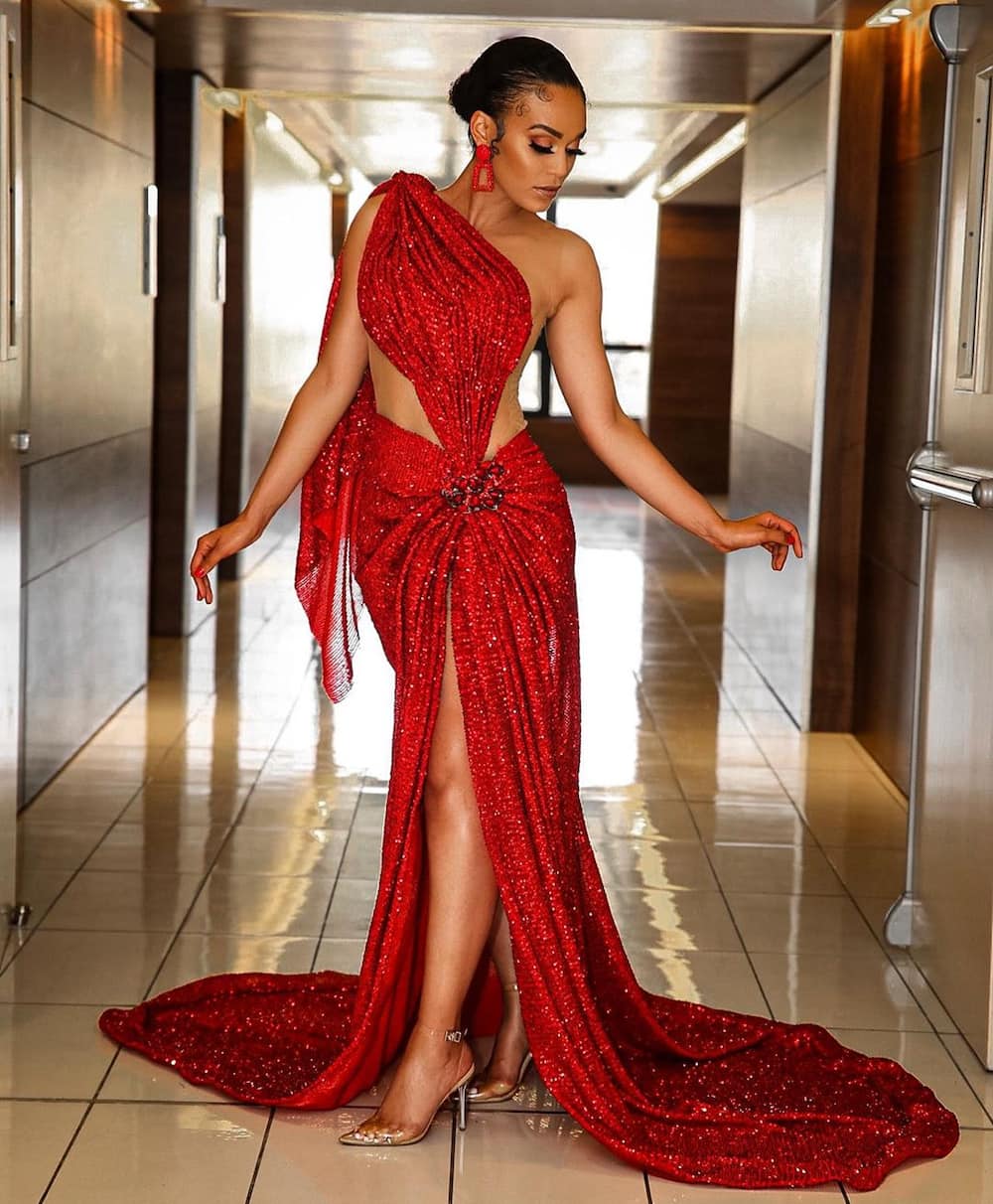 Talent and hard work are the best terms to use while describing who Pearl Thusi is. She has surfed the waters in the entertainment industry to build her brand as a model, actress and media personality. Her influence on social media is greatly attributed to her gorgeous body and admirable sense of fashion. As of date, her Instagram account boasts of 2.9 million followers.
4. Minnie Dlamini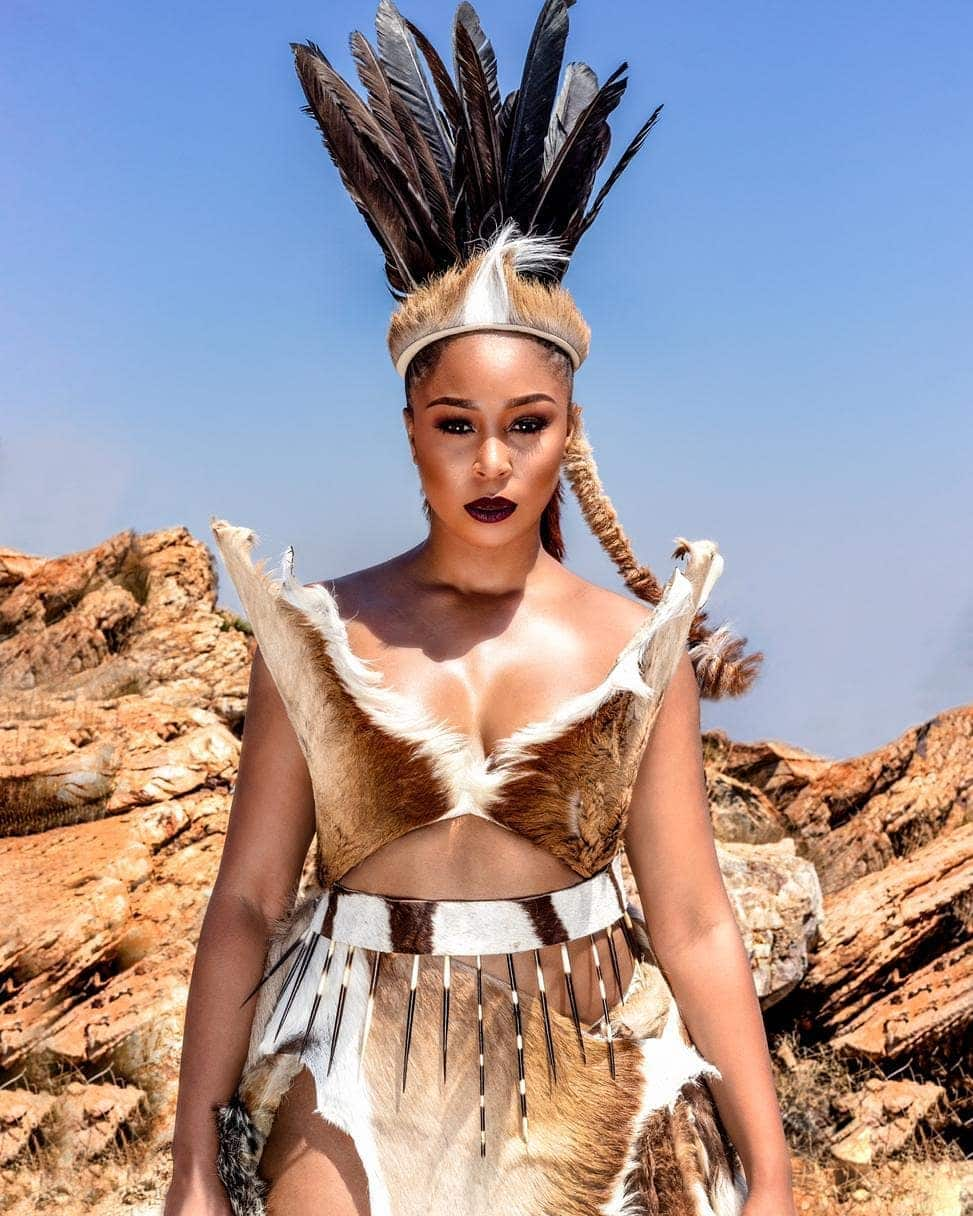 Minenhle Dlamini, known to many as Minnie Dlamini, is a South African TV personality and model who is also commanding a huge fanbase because of her brave personality and her noticable fashion sense. As of date, she commands 3.3 million followers on Instagram. If you wish to see her account, you can do so by clicking here.
5. Nomzamo Mbatha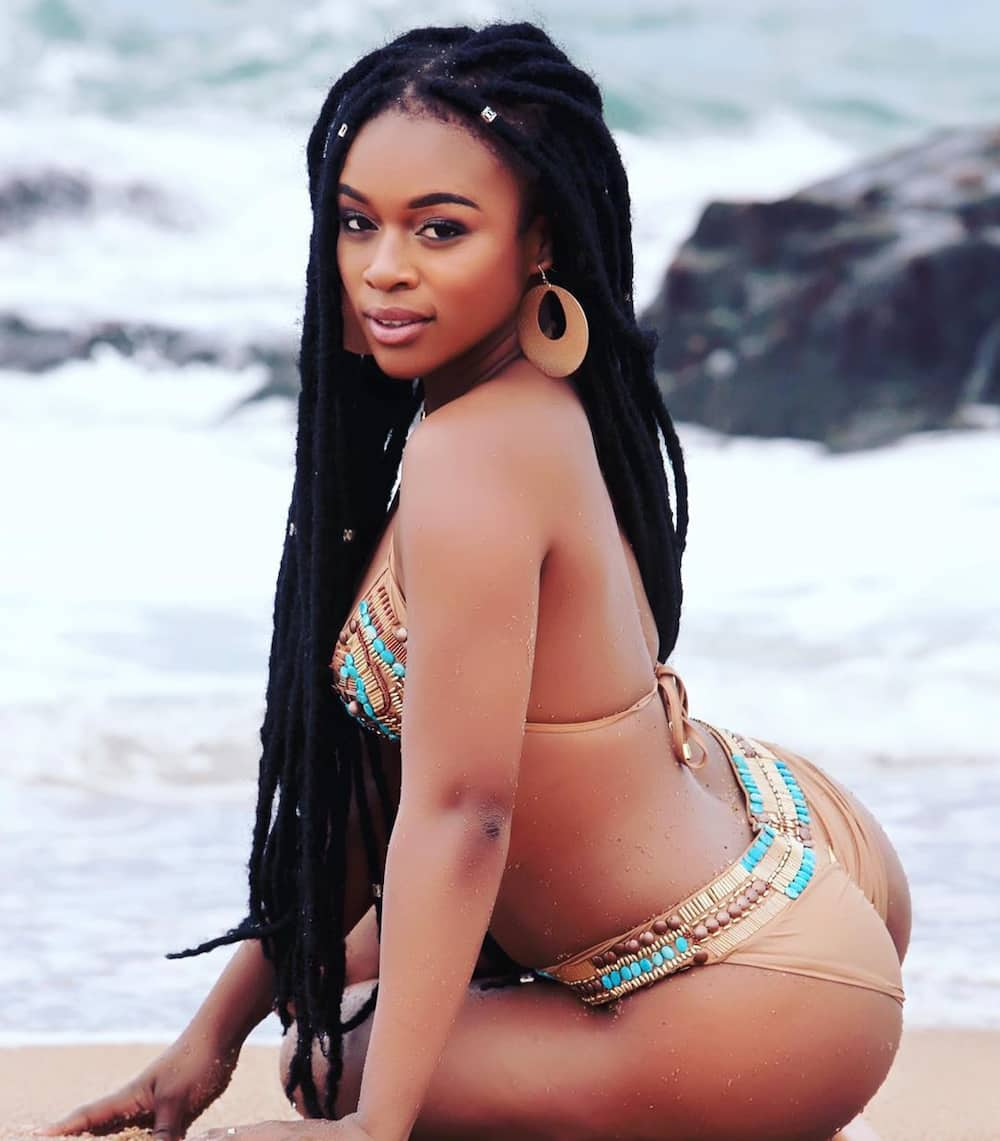 Nomzamo Nonzwakazi Nxumalo Mbatha, known to many as Nomzamo Mbatha is the perfect definition of beauty with brains. She is a renown actress, model, TV personality, human rights activist, accountant and entrepreneur. Her Instagram account commands 2.7 million followers. Scrolling through her pictures, it goes without question that she is one of the hot celebrities women in South Africa.
Hottest male celebrities in South Africa
Apart from the pretty ladies, South Africa is also home to some of the most handsome men. These are some of the hot male celebrities that you ought to follow on Instagram:
1. Trevor Noah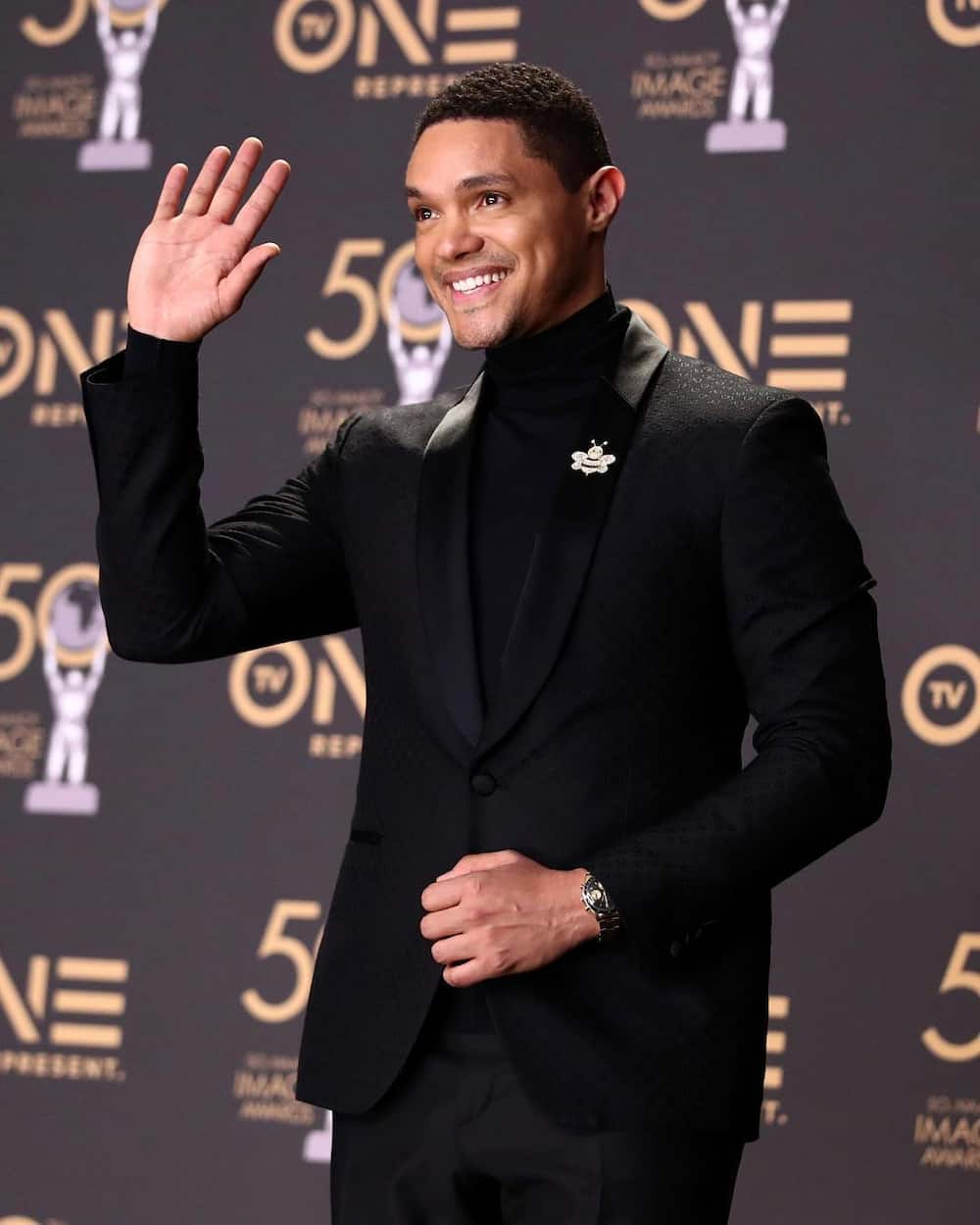 Trevor Noah is the pride of South Africa. The international-award-winning comedian has broken the odds to rise and become one of the world's most talented comedians. His charm is the other thing that wows most of his fans. His Instagram account commands more than 5.2 million followers.
2. Cassper Nyovest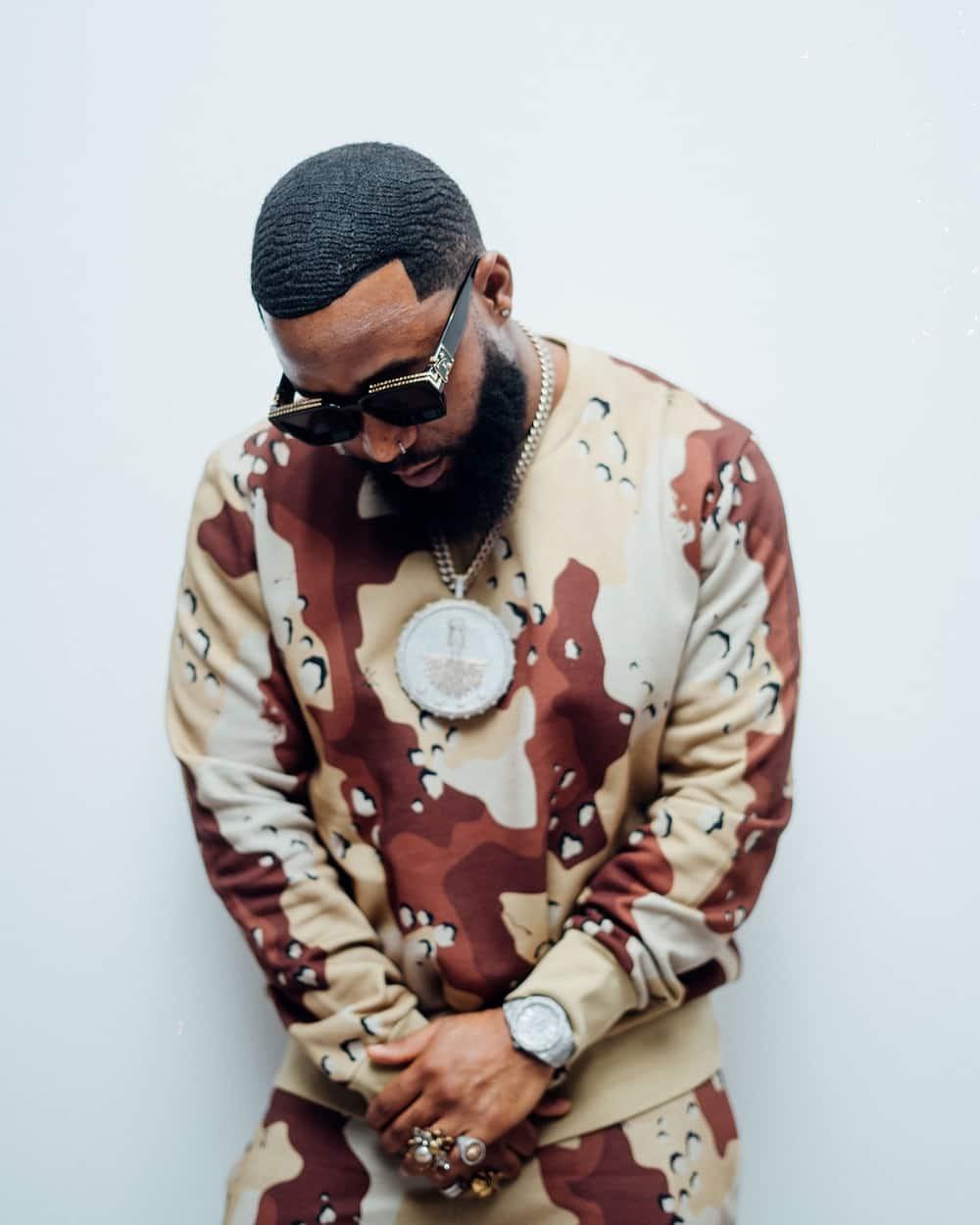 Cassper Nyovest is one of the most skilled rappers, record producers and songwriters that South Africa has ever had. His career in music has fetched him a good number of fans. His looks have equally wowed most people on the internet. His Instagram account boasts of more than 3.2 followers.
3. Pallance Dladla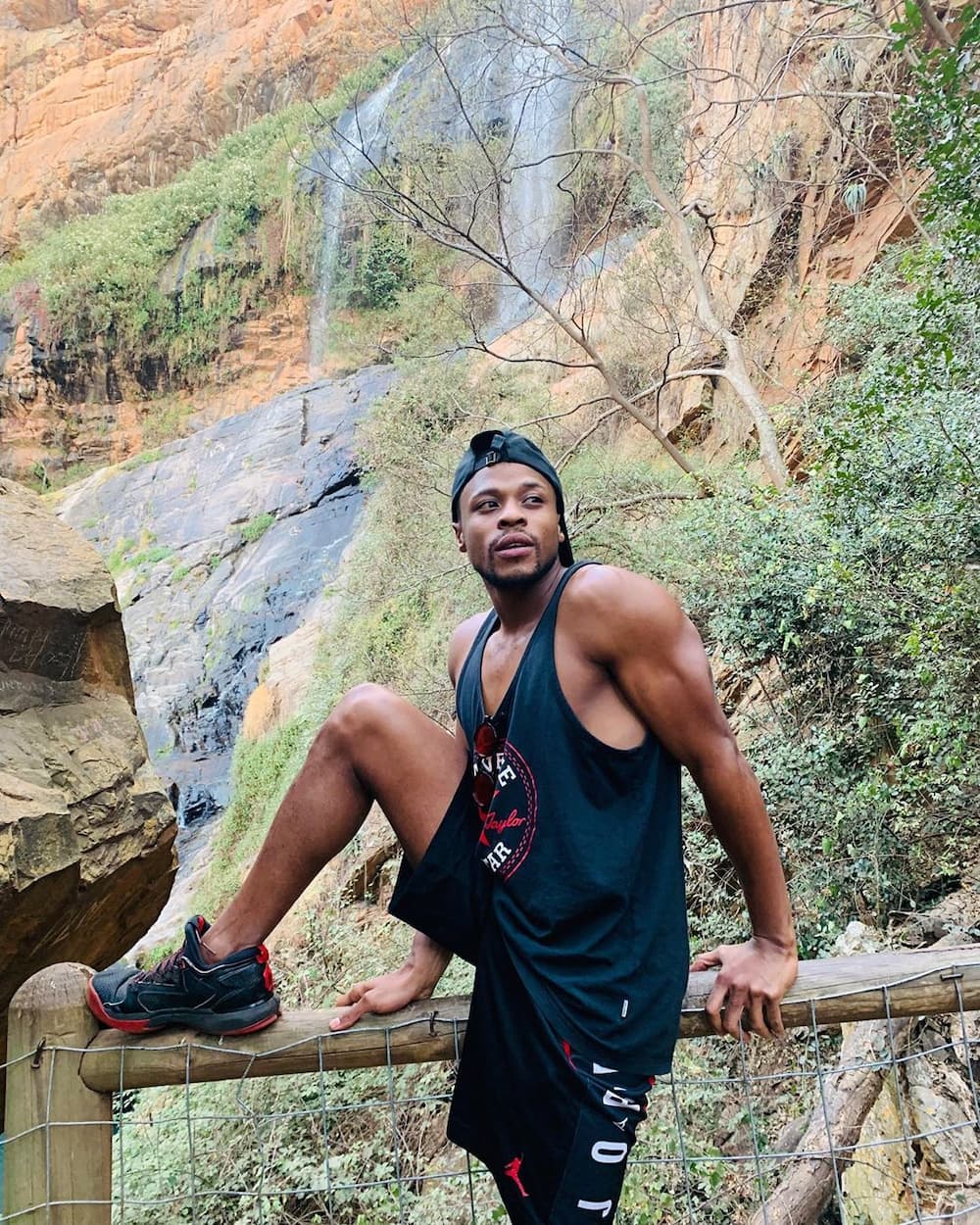 Pallance Dladla is an award-winning actor who has been gracing the screens in different shows, like Isibaya. His masculine body has most of his fans going bananas. His Instagram account has more than 338,000 followers.
4. Chad Saaiman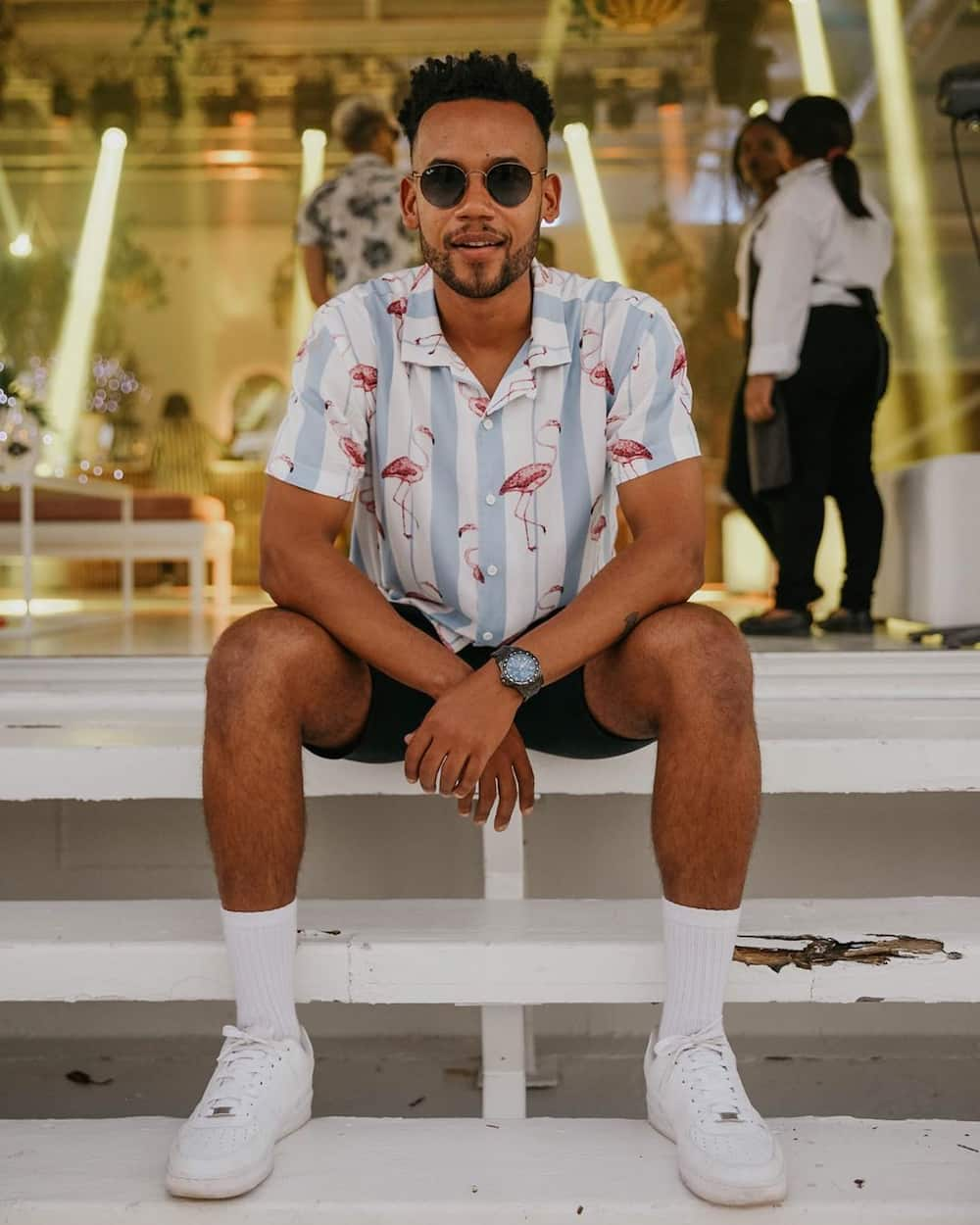 Chad Saamian is one of the most-talented singers in South Africa. His voice and looks have moved masses, and inflluenced more than 24,400 followers on his Instagram account.
5. Francois Hougaard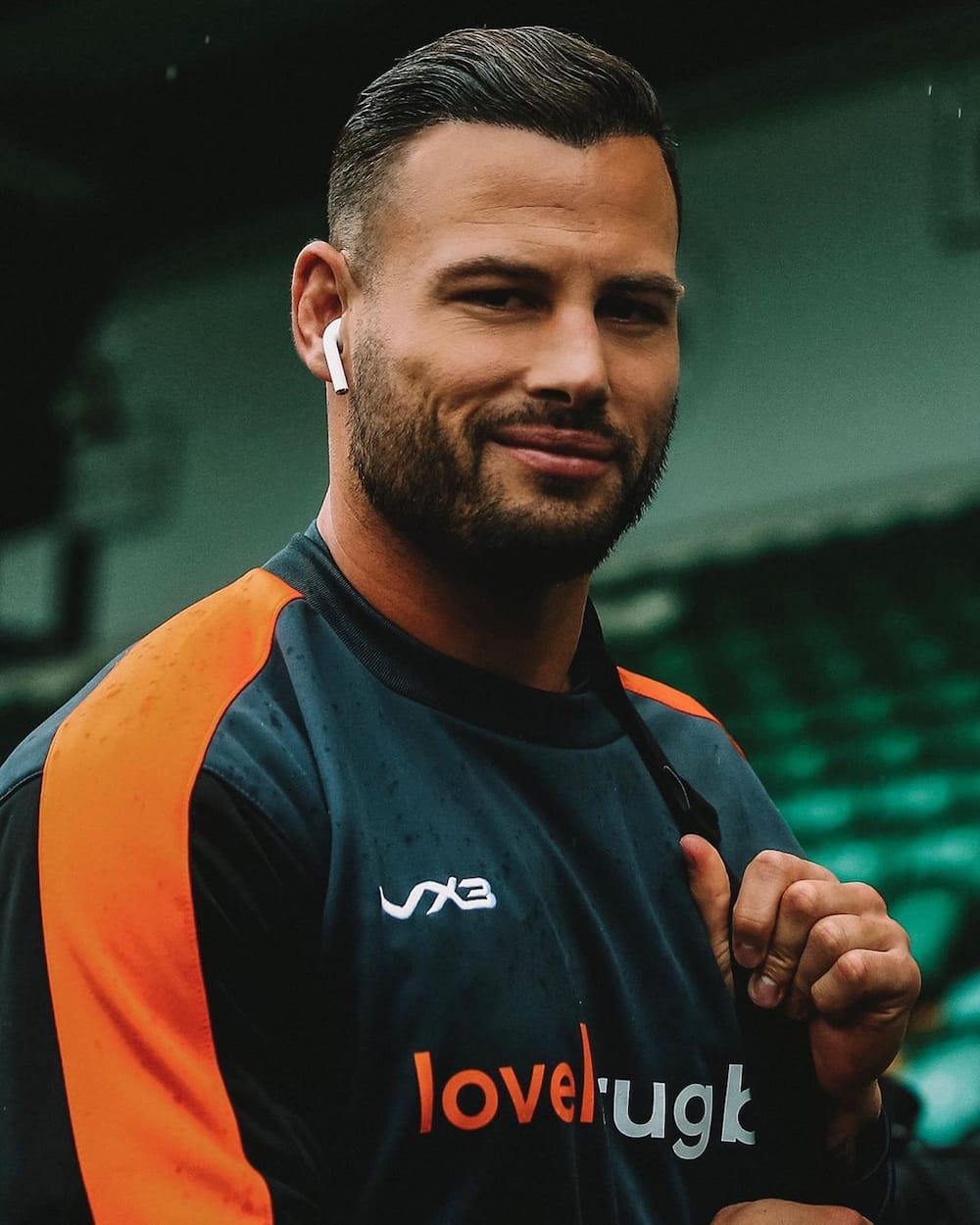 Francois Hougaard is a talented professional rugby player. He currently plays for Worcester Warriors where he plays on the wing or the scrum-half. His masculine body has been the centre of attention besides his skill in rugby. He currently has 149,000 followers on Instagram.
6. Kay Sibiya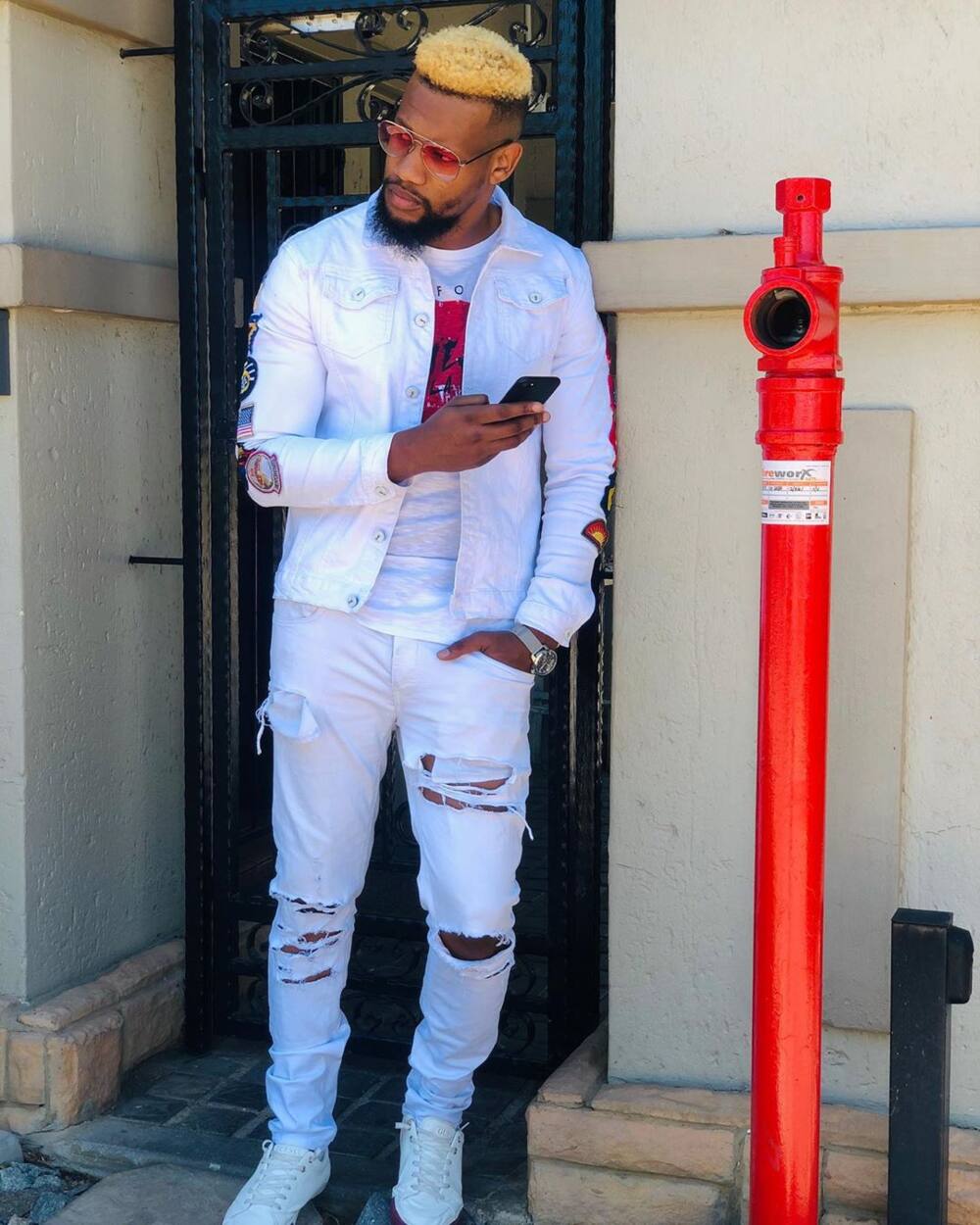 Kay Sibiya is another celebrity who features in the list of hot actors in South Africa. He is famous for his starring role in Uzalo. He is also an accomplished TV personality. His Instagram commands a fanbase of more than 400,000 followers. If you wish to join the bandwagon, you can do so by clicking here.
7. J Something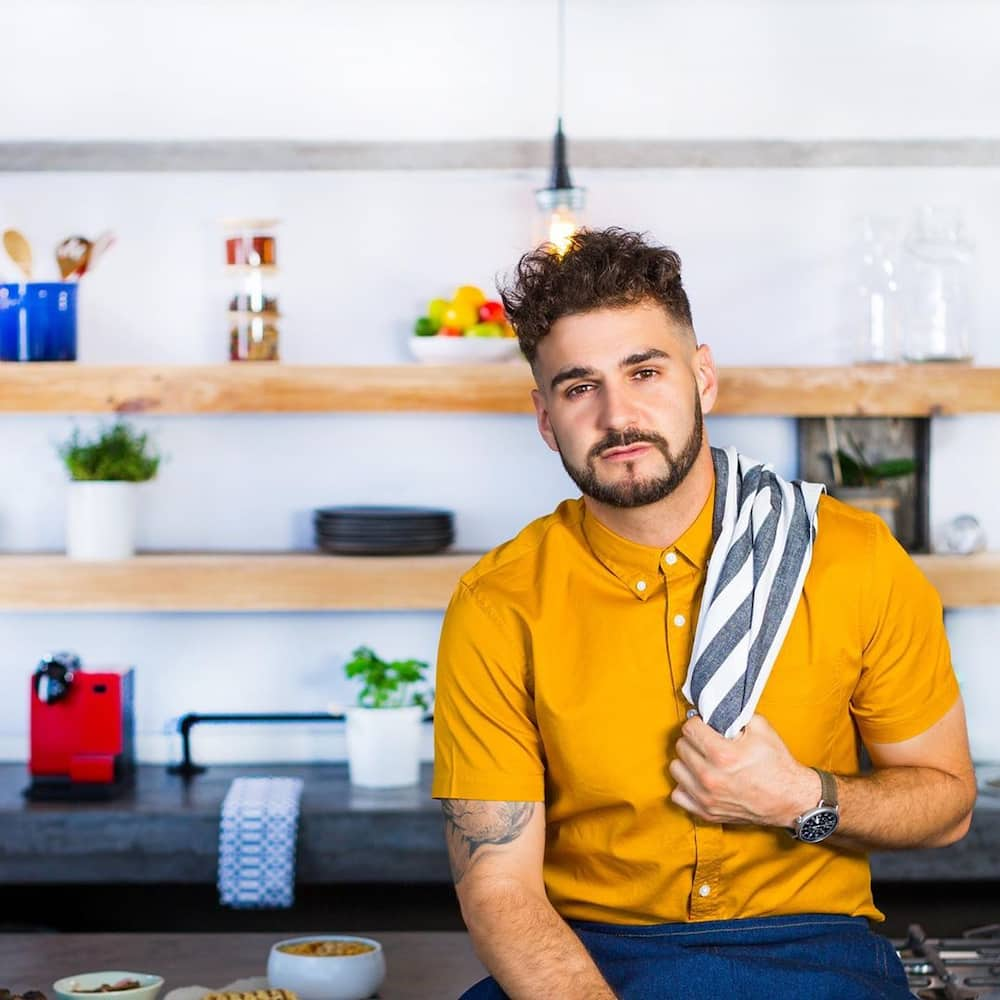 J Something is a handsome man who takes pride in being an accomplished lead singer in the famous Mikasa band. To add to it, he is a chef and an entrepreneur. His personality and charm have played a significant role in earning him more than 239,000 followers on Instagram. If you wish to catch a glimpse of his charm, you can do so by clicking here.
8. Maps Maponyane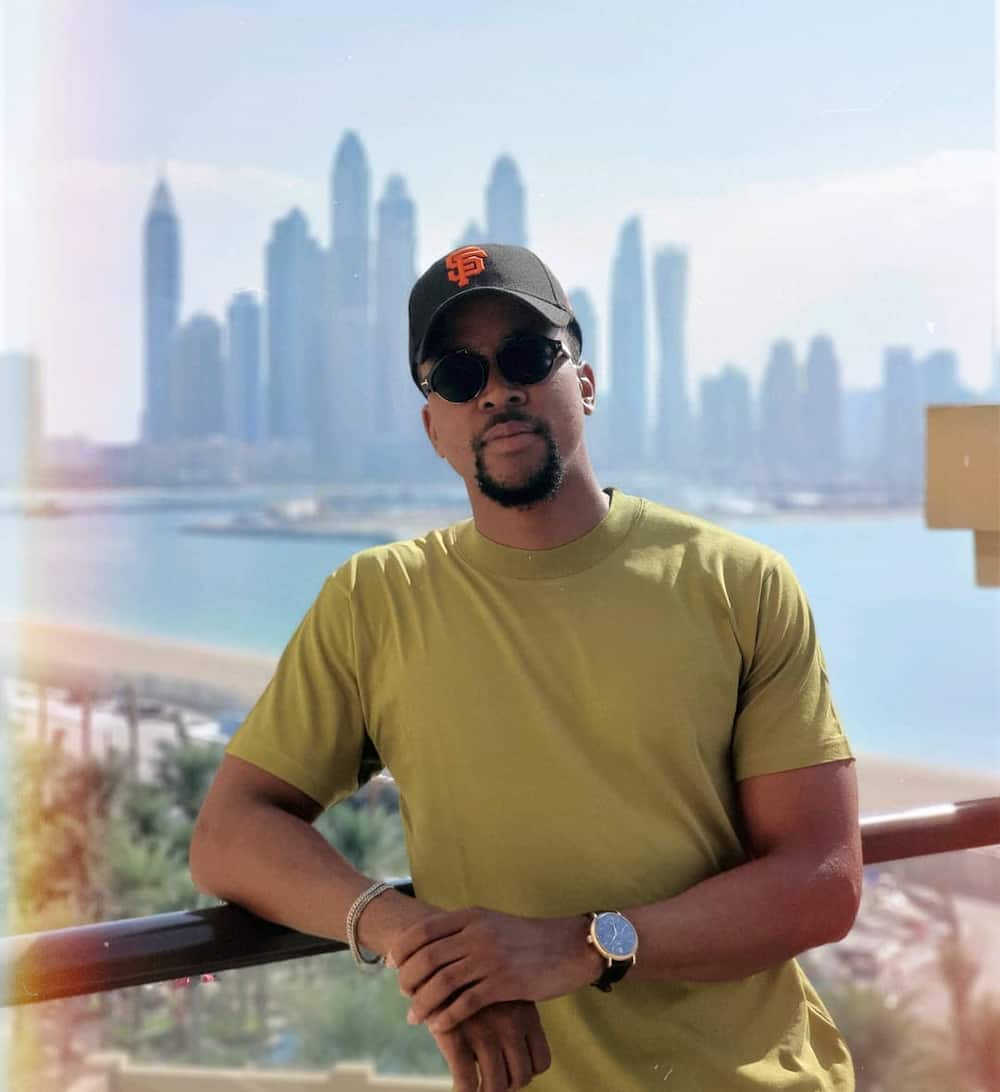 Maps Maponyane is one of the hottest actors in South Africa's entertainment industry. He is also a renown TV presenter and an entrepreneur. Maps Maponyane's Instagram account commands more than 1 million followers.
9. Lee Thompson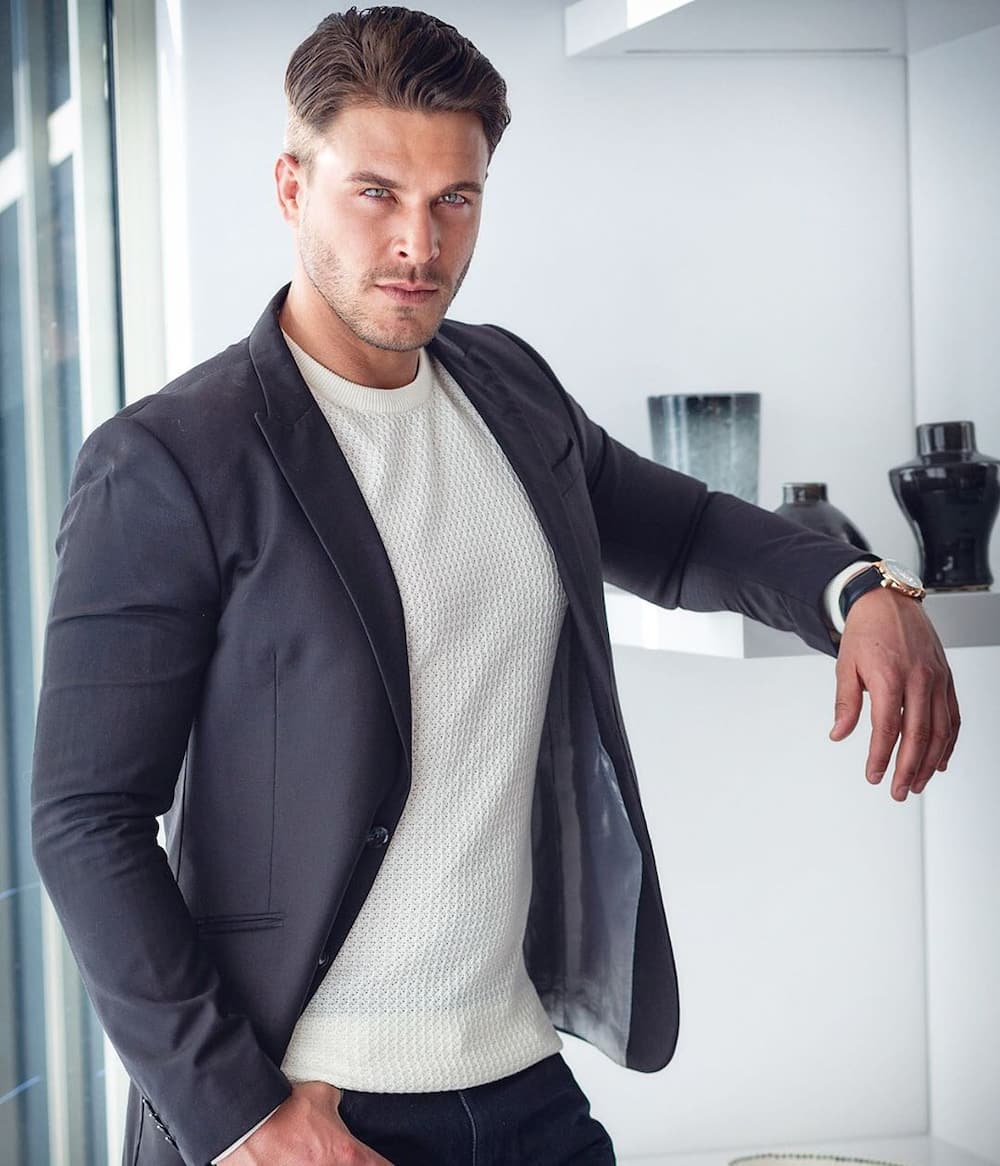 Whenever conversations about hot men in South Africa go on, Lee Thompson's name must always come up. The latter is a renown model, entrepreneur and rugby player. He rose into fame for being the first alpha male in the first season of The Bachelor South Africa. His Instagram account commands more than 75,000 followers.
10. Lunga Shabalala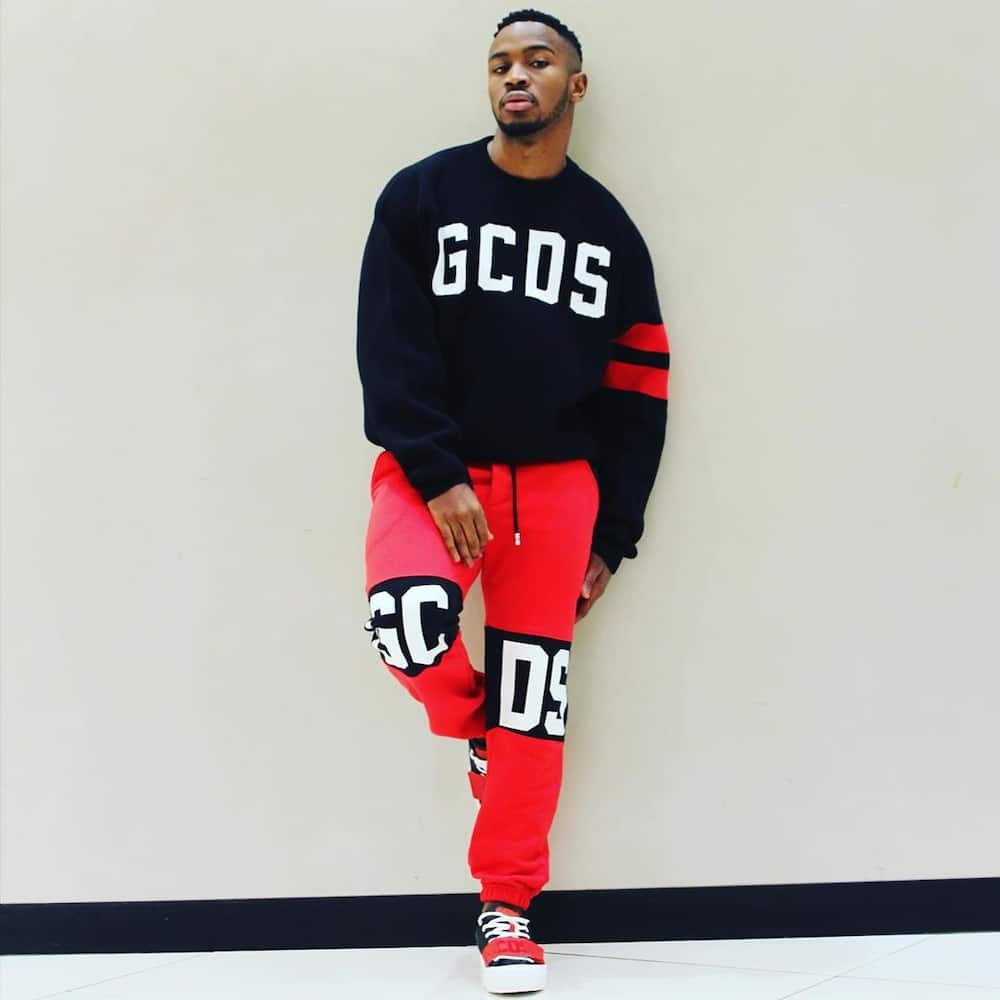 Lunga Shabalala is another icon in the list of South African hot celebrities. He takes pride in being a TV personality, an actor and a model. His biggest breakthrough to fame happened in 2010 when he won a modelling competition that had been sponsored by Coca Cola. He has since then wowed the internet with his gorgeous looks and his classy fashion sense. His Instagram account boasts of more than 211,000 followers.
If you wish to spice up your Instagram timeline, you could follow the aforementioned hot South African celebrities. The pictures and content that they upload will not disappoint you. Instead, they will make you want to spend more time on the site marvelling at the beauty of life.
READ ALSO:
List of South African celebrities we have lost in 2019
Other celebs impressed by Kabza de Small gifting his bestie with a car
Hottest Bonang Matheba pictures 2019
Source: Briefly News