15 SA Celebrity couples divorce and splits we never saw coming
Letting go of something you worked hard for can be hard and devastating. There is the tendency to reminisce about all the good times and the sad moments that led you where you are. The same thing happens with marriage and relationships. It is especially hard for celebrity couples who are constantly on the limelight. It can be tough letting go of what you had grown accustomed to, but at times, it is a necessary pain.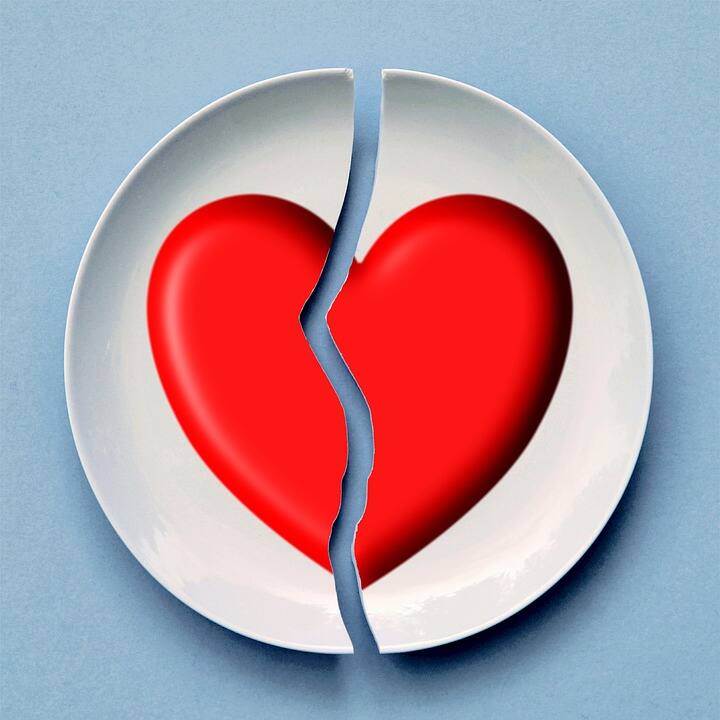 It is sad to say this, but divorces and break-ups are a part of life. One may or may not want it, but if it is inevitable, you have to accept it. It is even sadder for celebrity couples because they are in the spotlight and there is a lot of pressure on them in relationships. In the article, we will check out 15 SA celebrity couples divorces and splits we never saw coming.
Which celebrity couples called it quits in 2019?
When most people are getting married, one of the prayers that everyone has is that it will be '...till death do us part.' However, it does not always work out as planned. So here are the latest 2019 breakups:
Black Coffee and Enhle Mbali
The marriage between DJ Nkosinathi and Enhle was never perfect, and it had so many allegations of extramarital affairs. Enhle opened up about the cheating allegations against her husband on DJ Zinhle show as she said,
Personally, for me, cheating is an issue, but not as big as the fact that a person sat in front of you and lied to your face every single day
Mbali video records herself as she talked about her struggle in the marriage and confirms the divorce.
Robin and Lira announced their separation in July. She stated,
It is with great sadness that I announce my separation from my husband of many years, Mr. Robin Kohl,
Robin, who is also her manager, was with her since September 2009. She had stated that the two were no longer living together and requested privacy during the separation process in an Instagram post,
In the meantime, Robin and I sincerely request that our privacy be respected during this difficult time. We thank you in advance for your understanding,
The news of the end of the marriage between Nhlanhla and TK Nciza was heart-breaking. They were married for 15 years and from the union bore three boys. Nhlanhla announced the breakup on social media with the post,
After almost 15 years of our strong bond of marriage, my husband TK Nciza and I have come to a tough but amicable decision to bring an end to our union. I am thankful for the support we have given each other over the years while raising our children. We shall remain on good terms and continue our endeavor to be great and exemplary parents to our children. We appreciate the support we've received from family and friends. At this stage, we would like to appeal for privacy, particularly for the sake of our children. We thank you.
The cause of the divorce has not been revealed, but they seemed to be dealing with the separation well.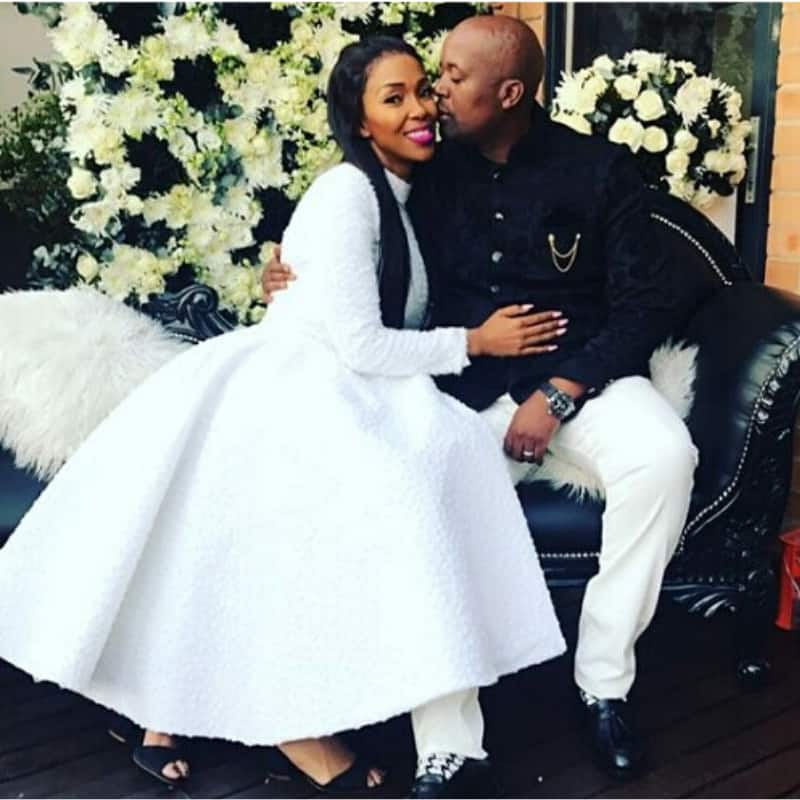 READ ALSO: Mass weddings: 12 SA couples wed on Robben Island for Valentine's Day
Mxolisi Majozi and Andiswa Gebashe
Mxolisi, who is popularly known as Zuluboy, recently finalized his divorce with Andiswa Gebashe. The two had been wedded for five years. Mxolisi told iLanga Langesonto,
We have been divorced for a whole two years now. It (The divorce) has been finalized. I now consider her my ex-wife,
Phemelo Motene and Mthandeni Ngcobo
Phemelo and Mthandeni had been married for 16 years before the finally ended their relationship. It was Phemelo who announced the split on Moja Love TV's Show Me Love. Details on the divorce and its cause have not been revealed. However, she stated that her children were having a hard time dealing with separation.
Bouwer Bosch and Leandie du Randt
Bouwer and Leandie called it quits to their marriage in April. The couple in two identical posts on Instagram stated,
After an amazing couple of years together, Leandie [Bouwer] and I have decided out of love for each other that we are better as friends than spouses.
Nothing more has been released by the two.
Papa Penny and Zinha had been living separate lives for nineteen years. In his reality show Papa Penny Ahee, Papa Penny traveled to Mozambique and served her with divorce papers. This did not sit well with the viewers since he was seemingly flirting with Zinha, whereas he is in a relationship with Naomi. It also took a drastic turn where he admitted to cheating on Zinha with Naomi when she was away. It upset the viewers more when he tried to pass the blame of cheating on his wife for hiring a young lady as the house-help instead of an older woman.
Claudia Henkel and Orin Roesstorff
Claudia, Former Miss South Africa, revealed to Huisgenoot of her separation with hubby Roesstorff. She did not say the exact cause of the divorce, but she did say that she had a sore heart and was going through a tough time.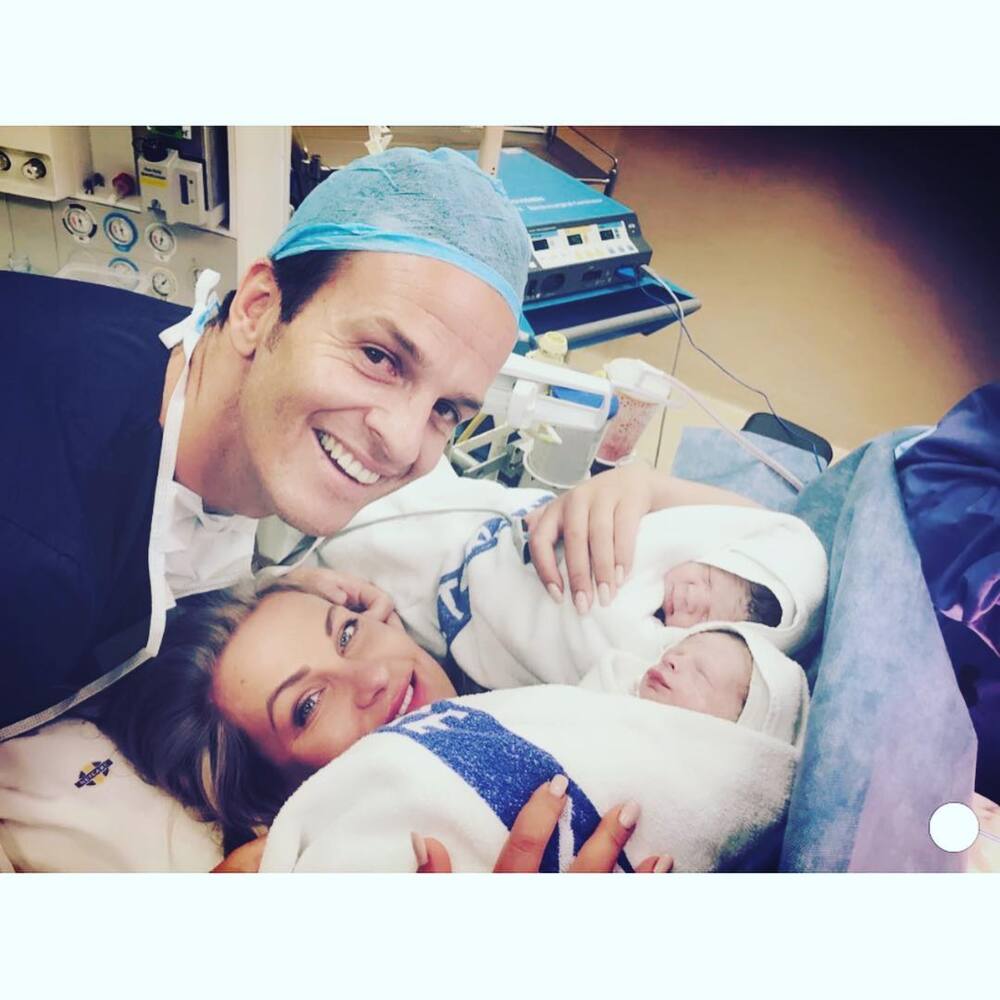 Celebrity breakups in South Africa 2018
Here are some of the heartbreaking splits of 2018:
It always breaks our hearts as fans when we see cute couples split up. ProVerb and Liesl's had such a relationship. It came as a surprise to the fans when they noticed the two had stopped posting their usual lovey-dovey photos. The duo had also deleted almost all of their past photos together, and have long since moved. We wish them all the best.
READ ALSO: Only in SA: Couple's creative baby gender reveal with car goes viral
Divorces suck and so do broken engagements. After being engaged for less than a year, fans noticed that Thando had stopped wearing her engagement ring. Rumors spread about their breakup, and Thando confirmed it when she was on Real Talk when she said,
I don't think I need to go into the nitty-gritties… I never denied that we are not engaged anymore. I don't think I need to tell people the reasons behind why it ended,". It was rumored that Frans had cheated on Thando, but nothing was confirmed, so we'll never know what indeed caused the split.
After a trip to Greece, Ayanda and Mthoko called it quits weeks later. She confirmed the split on an Instagram story after a fan asked about their relationship status. She said,
I am single again. I'll always think the world of him.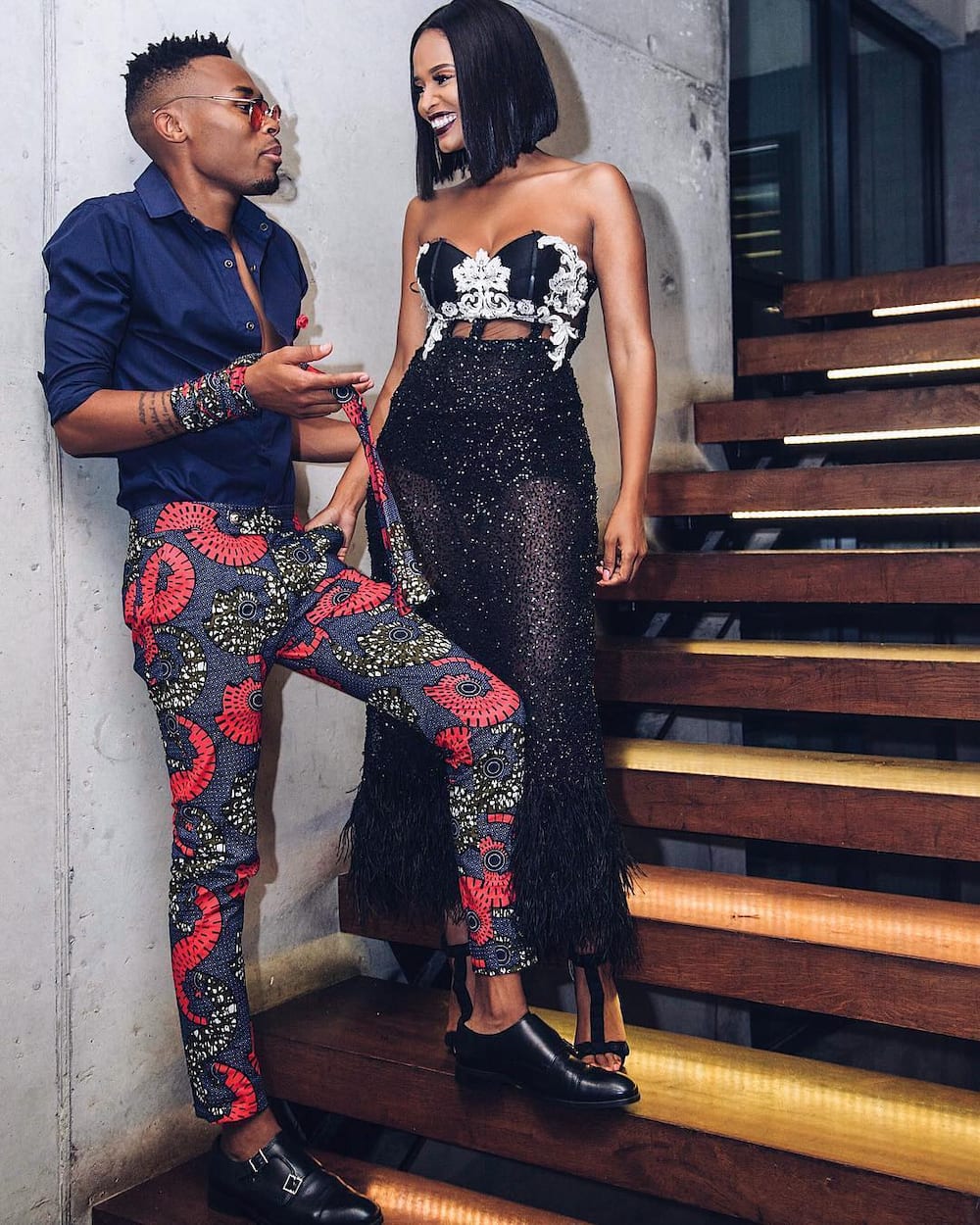 The real cause of the breakup was never announced, but sources told Sunday Sun that she had walked out on the relationship. They two have already moved on, and Ayanda is currently dating Papi Rabolai with whom she is suspected to be engaged.
This is, by far, one of the relationships that took a twisted turn of events. Six months after he announced his split with Lerato, he was found dead at his home, which was suspected to be suicide. He had posted on Instagram, announcing the separation,
Me and my beautiful Motho whom I love so much will NOT be continuing with our marriage. I was caught cheating
It was not clear if his death was related to the breakup, but Lerato was deeply heartbroken by his death. It was an unfortunate ending to their story.
READ ALSO: SA couples show their partners love & appreciation with #FlamedCouples
Celebrity splits 2017
Listed below are some of the saddening 2017 break-ups:
Sylvia and Marks Maponyane
Soccer superstar Marks Maponyane's marriage to Sylvia ended in drama. Mark had obtained a restraining order against Sylvia, while she claimed that Mark was physically and emotionally abusive towards her. She, however, got into trouble when she 'broke into' their marital home, which caused her to spend a night in jail. After a few months, Marks was found by the court guilty of assault and got a fine of R3000 or six months imprisonment
Three years after their first divorce back in 2013, Angela and Lebo M decided to give it another shot and remarried. They had a plush wedding in Egypt, but less than a year later, they called it quits again. He is currently in a relationship with Mel Ntsala. Hopefully, their relationship will continue to blossom.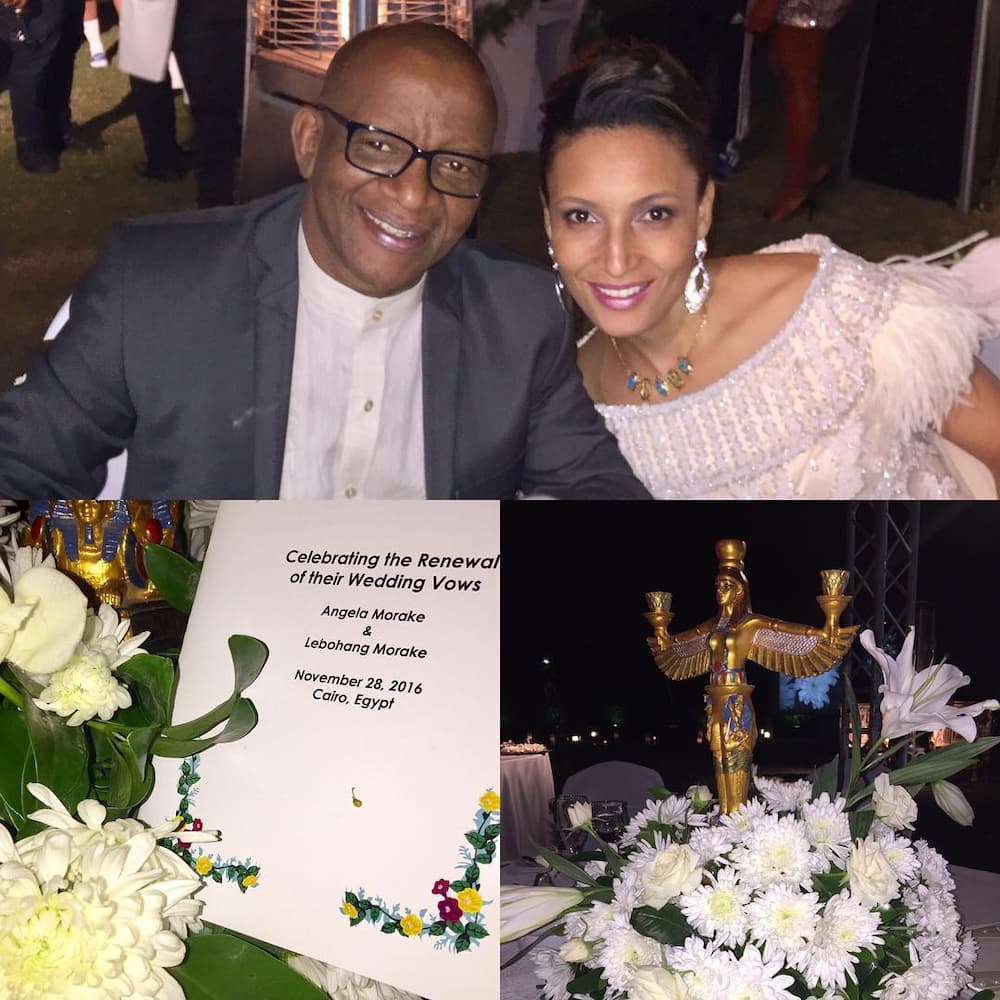 Mr. Schamel and Precious Kofi
After moving abroad to start a new life with her husband, Precious Kofi left everything behind without looking back. She became a stay-at-home parent with two children, and everything seemed to go on quite well until her usual social media posting ceased for months. Later on, she revealed that she was going through a divorce in a post on Facebook,
I chose to stay silent on social media because I didn't know how to go through a divorce publicly. The last few months have been extremely difficult but through the Lord's grace, I believe in a brighter tomorrow. Thank you again for your kindness
After everything, it was sad and unfortunate, but she is a strong woman, and she continues to fight on.
READ ALSO: Couple goals alert! 14 cutest South Africa celebrities couples who are relationship goals
All relationships have their ups and downs. If it does not work after giving it your best, pat yourself in the back and move on; otherwise, it may turn against you. It is unfortunate that regardless of how much you love one another when things do not work, you have to let go. For the celebrity couples that split up, hopefully, they will find their perfect match.
READ ALSO: SA couple's 72-year marriage comes to an end: Their final moments together
Source: Briefly News