10 worst prisons in South Africa
With so many gangs to deal with in the country, prisons in South Africa are very important in curbing down the menace these groups cause. Unfortunately, some of these correctional facilities have not turned out to be what they were intended for. It is only by understanding what some of the notorious institutions have become that you can appreciate those that are doing a great job.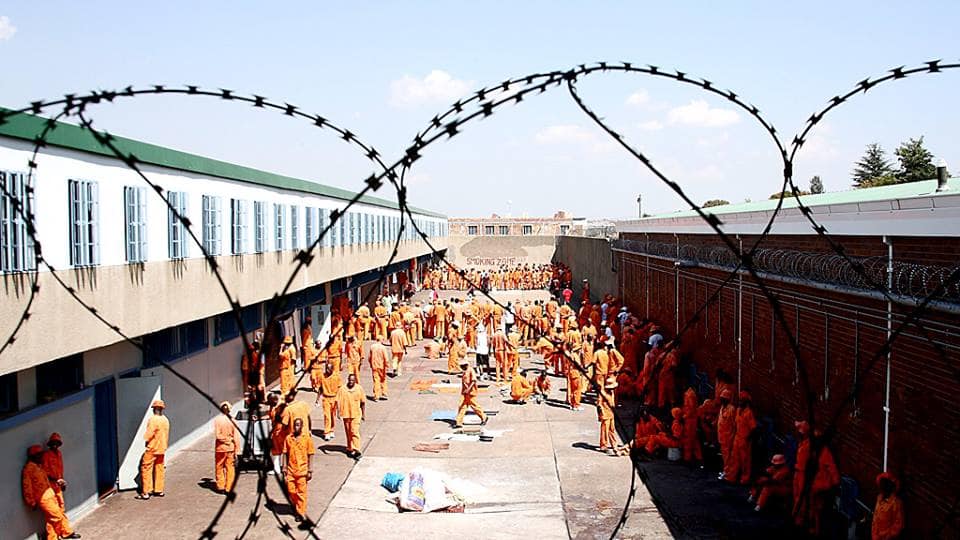 Have you wondered how to survive in South African prisons, or do you have someone that has been incarcerated and are wondering about their safety? Well, these facilities come with their own issues. The following are the top ten notorious detention centres in South Africa that you would never wish a loved one to end up at. Sometimes, these facilities that were meant for correctional purposes have a hard impact of the offender.
10 terrible prisons in South Africa
Have you ever wondered about what the department of correctional services is about? Well, with so many offenders and gangs around Cape Town and other places in the country, there is need for such offenders to be taken in for a specific period of time within which they are expected to have reformed before re-entering the society. While this works for some offenders, it may not always be possible for all. The ability to reform or not may be dependent on the facility of incarceration. The following 10 are probably some of the worst a criminal offender could be sent to. Before you ask how long is a life sentence in South Africa, you better start praying that a loved one is not sent to any of these centres.
1. Johannesburg prison
The Johannesburg prison, otherwise often referred to as the Sun City jail is not one of the best in terms of its state. The facility which holds 2,631 inmates, 567 of whom serve not less than 10 years, in fact with most serving multiple life sentences. An unplanned raid revealed the problems of the inmates, top among them being the fact that they are overcrowded. During the raid, illegal items including drugs, cellphones, and homemade weapons were found in the possession of some of the inmates. This goes to show just how notorious this institution is.
2. Helderstroom prison
Helderstroom is one of the correctional facilities that is known for violent attacks on both officers of the law and the offenders themselves. It is one of those correctional facilities in the country that has an intense initiation that is often carried out by higher-ranking offenders. Tales of torture are also commonplace. The situation is terrible to the extent that most offenders end up committing suicide, especially those that are in solitary confinement.
3. Pollsmoor prison
Pollsmoor is not only the worst jail centre in South Africa but also one of the most dangerous in the world. This jail has inmates living in overcrowded spaces, and it is almost as if Cape Town gangs run it. Diseases spread rapidly due to the overcrowding menace, and some of the inmates have awaited trial for years on end without any future results. Cases of violence and crude weapons among inmates are commonplace. It gets worse since a facility that is meant to host only 3900 inmates has over 8900 inmates.
4. Goodwood prison
Also making it to the list of worst correctional facilities in Mzanzi is this Cape Town facility which was started with a good intention. The centre was meant to accommodate detainees awaiting trial. It quickly became a center of excellence due to its efforts to save inmates through a variety of projects and programs it ran.
Among these are Sexual Offenders Programs, Life Skills Programs, Orientation Programs, and AA Programs. Unfortunately, what started as a good plan ended up dangerous. The overcrowding of major correctional facilities led to inmates being brought to Goodwood as a way of creating space for dangerous criminals. Over time, the facility became worse as it took in dangerous gangs and became overcrowded.
READ ALSO: Removal of Nelson Mandela statue for movie shoot causes outrage
5. Kokstad prison
Also known as eBongweni C-Max Prison in Kwazulu Natal, this facility is considered the highest maximum correctional facility on South Africa soil. It comes with wardens stationed at every corner, ten electronically and CCTV monitored doors, as well as steel doors, that one must go through before entering or exiting the facility. This facility houses 906 of the most notorious and high-risk offenders. Among them, is Ananias Mathe who is ranked 46th. He had attempted an escape in 2013, but it backfired when guards caught up with him on his plan.
6. Grootvlei prison
This facility is marred with allegations of corruption with guard officers accepting bribes from offenders that can pay for preferential treatment. On a surprise visit conducted on the facility, it was established that there were dangerous items with prisoners, something that should not have been the case, to begin with.
7. Drakenstein prison
This facility was previously known as Victor Verster and is recognized as Mandela's last jail home. This 'working' facility holds some of the most notorious gang members in Cape Town. It is in fact ranked as one of the most fearsome centres in South Africa as a whole. It is where the highest number gang members are.
8. Modderbee prison
Like most other jails in South Africa, this one is also a notorious center where inmates get violent especially when denied what they consider their rights. One such case was when there was a breakout where several offenders escaped, a few died, and others were injured.
9. Boksburg prison
Even though there is no overcrowding at this facility, the state is still pathetic and one that shows a lot of struggling. The hygiene is wanting, and cases of sickness abound. At one time it was alleged that prisoners drank water from geysers.
10. Leeukop prison
This is one of the worst jail centres because of the kind of criminals it holds. It is a special facility meant for violent and disruptive prisoners. It is used to hold down those that are categorized as dangerous according to the South African Criminal Procedure Act. Inmates are kept in solitary confinement for 23 hours a day, and guards use specialized equipment including electric shields. Generally, though, this facility is one of the most violent, making it one of the worst.
Other prisons to check out
Apart from the 10 mentioned above, other facilities can be rated among the worst. These include:
Worcester prison
Matatshe prison
Whether you have been convicted under the first time offenders act in South Africa, or you are a repeat offender, you need a safe environment to serve your time. Whenever you know that a fairly member or loved one is convicted, you better pray that he or she ends up in one of the better prisons in South Africa. It is disheartening for one to commit suicide because of hard prison environment, no matter what crime they may have committed.
READ ALSO:
This day in history – Mandela and Buthelezi agree on cease-fire
Videos of teacher allegedly abusing pre-school children sparks outrage
Scandal: There are even more skeletons in the Langa family closet
Source: Briefly News